Keurig and The Rolling Stones Partner On an Exciting Collaboration: Introducing The "Start Me Up" Iced Coffee Kit
A first of its kind caffeine collab that will turn up your summer.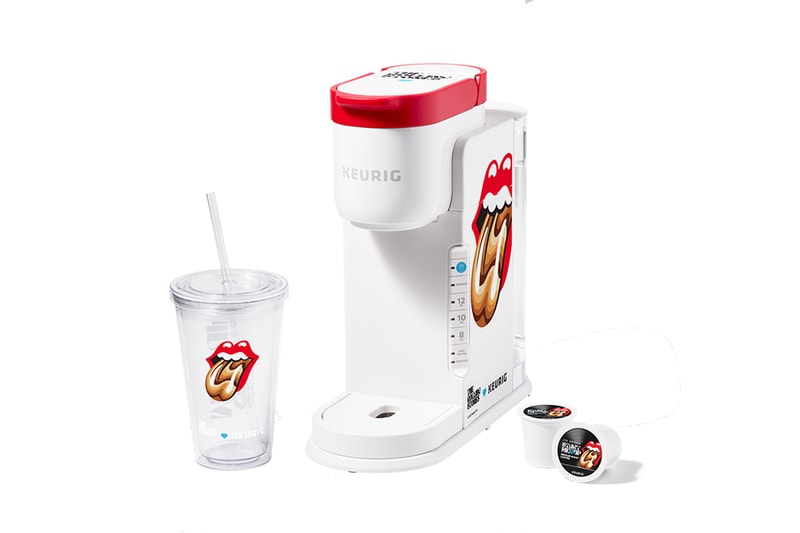 1 of 5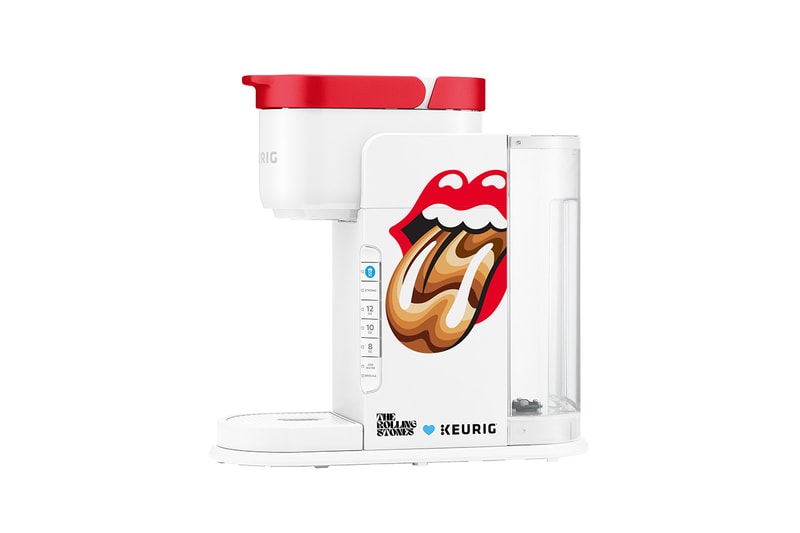 2 of 5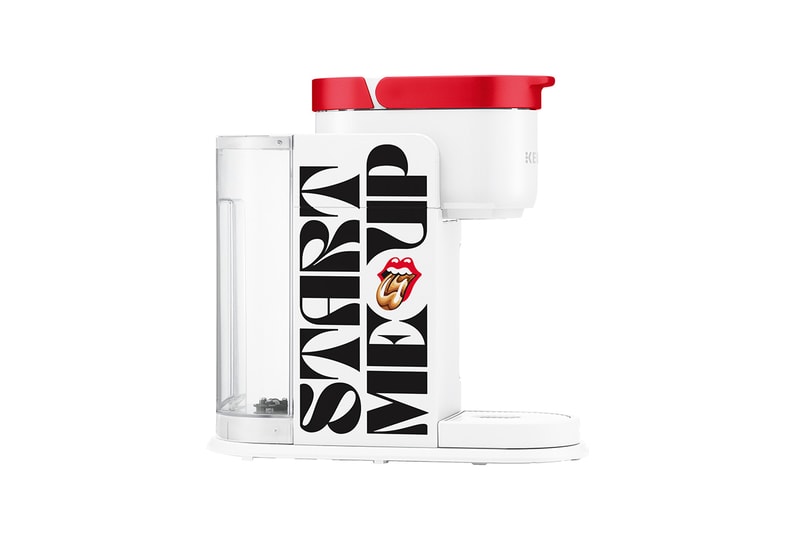 3 of 5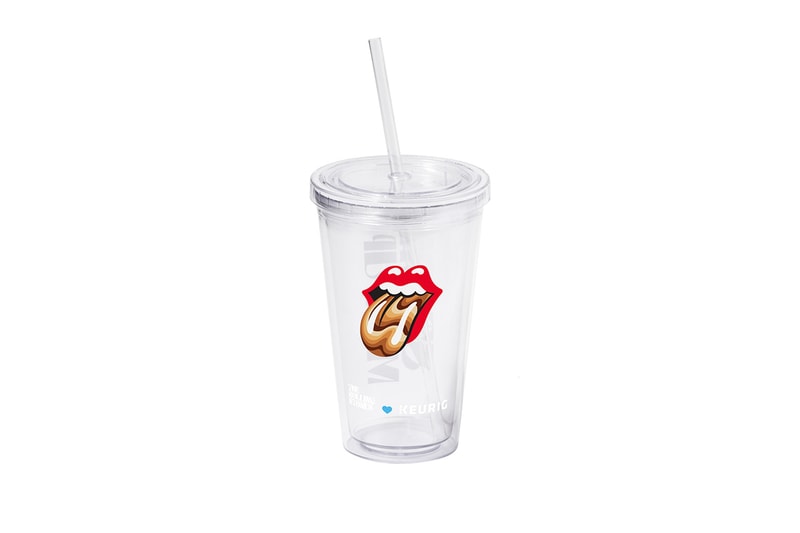 4 of 5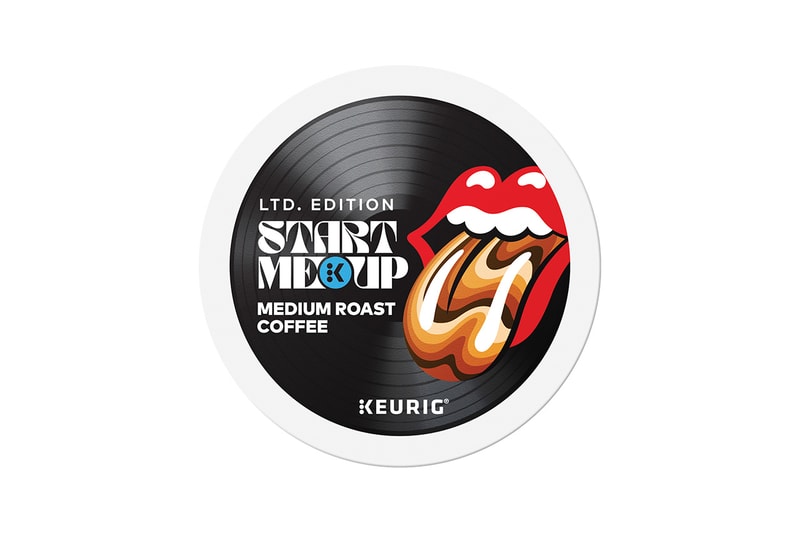 5 of 5
Keurig has partnered up with iconic rock music band The Rolling Stones for a limited edition coffee kit that brings together the worlds of caffeine and rock'n'roll. The special set, named after the group's hit song "Start Me Up," includes a custom designed version of the new K-Iced Brewer, iced coffee tumbler and "Start Me Up" coffee blend K Cup pods. Featured on all the special items is The Rolling Stones' legendary lips and tongue logo alongside an eye-catching psychedelic typeface for the "Start Me Up" and "The Rolling Stones" logo graphics.
The highlight of the capsule is the custom "Start Me Up" Keurig K-Iced brewer in white and red emblazoned with the band's popular lips insignia. However, the tongue on the logo sports brown shade swirls for a playful ice coffee-inspired twist. Other graphics also include the "Start Me Up" song title and "The Rolling Stones" logo artwork in a trippy, yet artful font. Keurig's K-Iced Brewer is one of the brand's most coveted models with its ability to regulate brewing temperatures for serving flavorful coffee whether hot or cold. A convenient feature for K-Iced Brewer users is its removable drip tray which allows for the use of travel mugs and iced coffee tumblers.
Also included in the kit is a translucent iced coffee tumbler and K-Cup pods featuring the same design motifs as the K-Iced Brewer. The "Start Me Up" coffee blend for the K-Cup pods were specially made in partnership with The Rolling Stones – it features a nutty roast with hints of strawberry, perfect for brewing over ice. "We're thrilled to be branching into the iced coffer space with Keurig" Said The Rolling Stones. " We've collaborated to bring this limited edition product to life and give fans a new way to fuel their day."
Keurig's The Rolling Stones "Start Me Up" coffee kit is perfect for caffeine lovers and rock music fans alike. It's a great kitchen conversation piece as well as a prized collector's item for the most die-hard Rolling Stones fans. If that's not enough, Keurig users can also access a special Spotify playlist which includes songs specifically selected by the band for helping kickstart your day, all while drinking a "Start Me Up" iced coffee brewed by Keurig.
The "Start Me Up" iced coffee kit will be available starting June 6 on Keurig's website but you can sign-up here to be reminded when the kit is available for purchase.