Hiroshi Fujiwara Teases New FRGMT Edition Tamagotchi
Dressed in all black.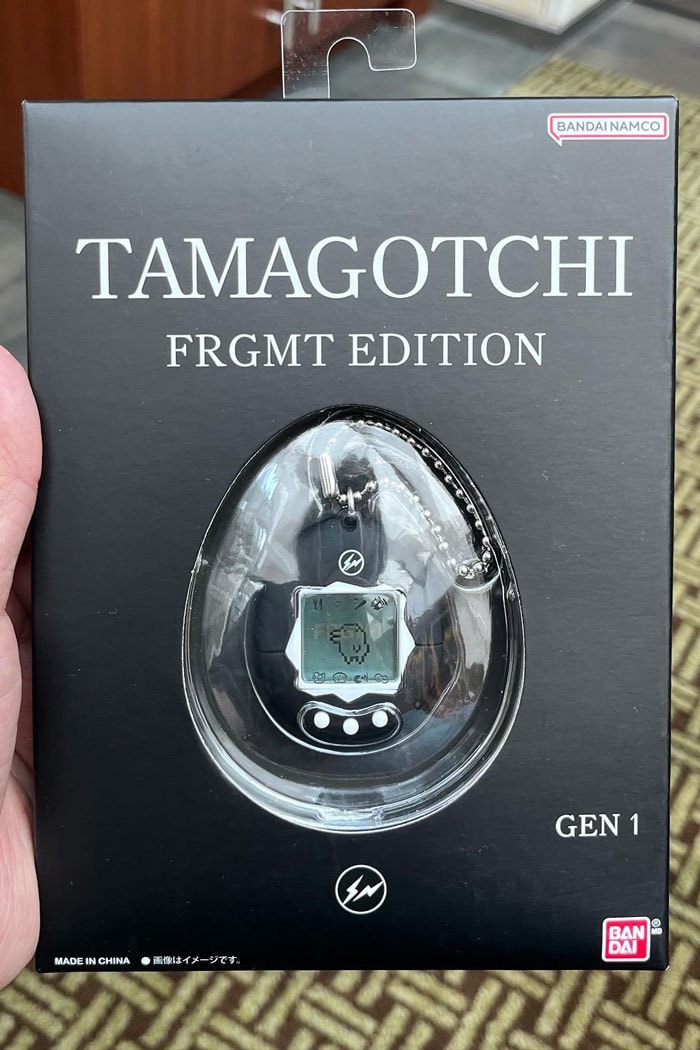 1 of 2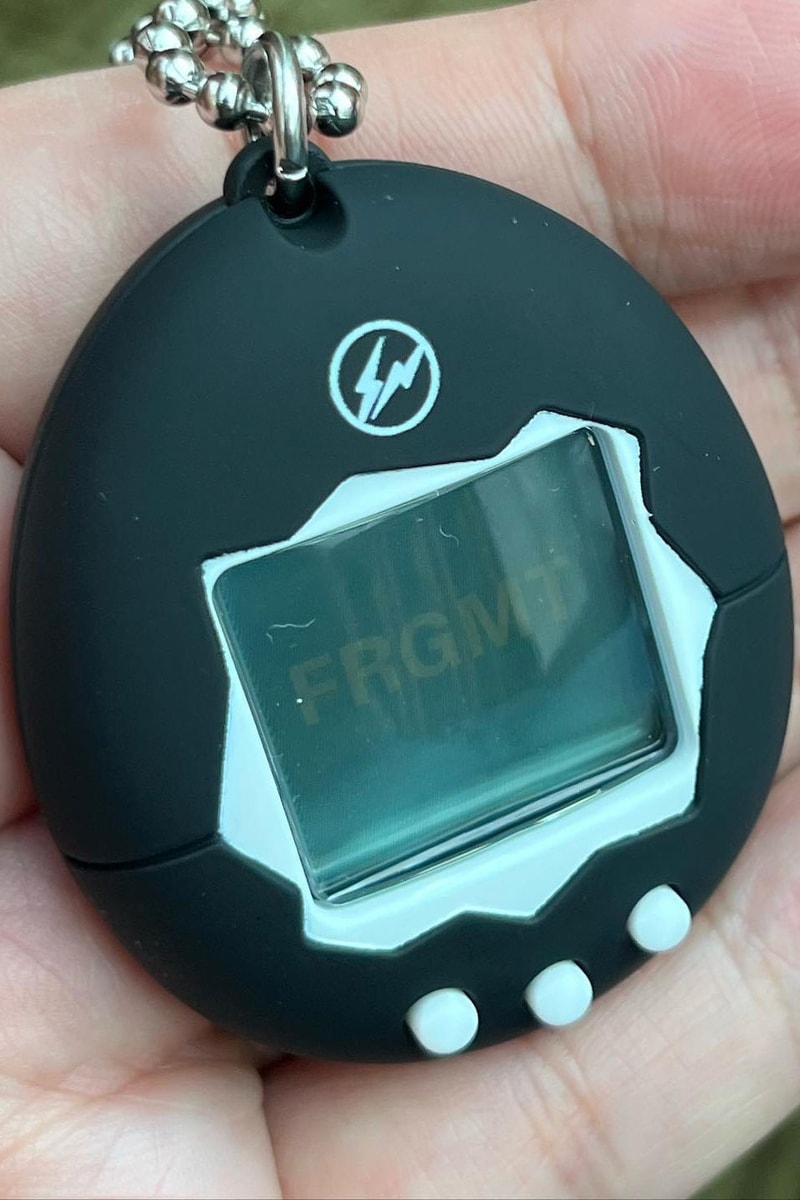 2 of 2
Hiroshi Fujiwara is back with its latest collaboration,  joining forces with Bandai to bring a nostalgic childhood relic to life. Shown on his Instagram is a Gen. 1 FRGMT Edition Tamagotchi. As expected, fragment design keeps the design simple, dressing the keychain-sized virtual pet simulation game in all black with the thunderbolt logo visible from the front.
For the uninitiated, Tamaogtchis are an alien species that deposited an egg on Earth in order to explore the planet. The handheld video game was invented by Aki Maita and Akihiro Yokoi in 1996, who were both awarded the comical Ig Nobel Prize in 1997. Through the small three-button devices shaped like an egg, humans are tasked with raising the egg into an adult. Throughout the growing up process, the alien goes through several stages of growth and develops different traits depending on care. While originally marketed to teenage girls, the game would later be adopted by the masses and seen as a generational icon.
Stay tuned for release details.
View this post on Instagram
Elsewhere, Apple launches new Beats Studio Buds+.