Angelina Jolie Launches New Consumer-Centric Fashion House, Atelier Jolie
Consumers would be invited to collaborate with tailors to design pieces.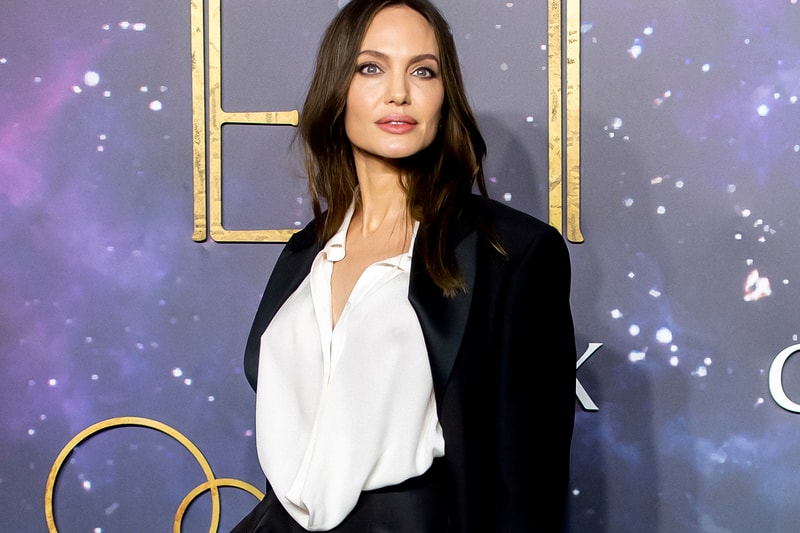 Angelina Jolie is looking to launch a new kind of fashion label that is solely consumer-centric. The multi-hyphenate has announced that she is jumping into the world of fashion with inclusivity in mind with her new business venture, Atelier Jolie.
Atelier Jolie is described as a contemporary fashion house that allows consumers to be the designers. Consumers are invited by the house to collaborate with tailors, pattern makers, as well as artisans to create one-of-a-kind fashion pieces. The brand is hoping to continue the fight to democratize fashion, becoming more of a "creative collective" than anything else. In her own Instagram post announcing her new venture she explains the idea behind the brand, "We will use only curated quality vintage material and deadstock. You will be able to repair or upcycle a piece from your closet you wish to revive, perfecting fit, breathing new life into what could have been thrown away, and creating quality heirloom garments with personal meaning."
One thing that is clear is that Jolie hopes to build a community around her atelier, "I'm more of an artist than a businesswoman…Bear with me. I hope to grow this with you." Jolie hopes to utilize her platform to spotlight talents within the community and work with artisans and creators globally "to help share the richness of their cultural heritage and support the development of their own businesses." She adds that with Atelier Jolie she is "building a place for creative people to collaborate with a skilled and diverse family of expert tailors, pattern makers and artisans from around the world."
Jolie has made her mark in the fashion world over the years. The activist, humanitarian, filmmaker and mother frequents red carpets in the most exquisite gowns from Versace to Ralph Lauren, Elie Saab, Valentino, Louis Vuitton and more.
In other fashion news, Jackson Wang stars in the latest Louis Vuitton "Horizons Never End" campaign.