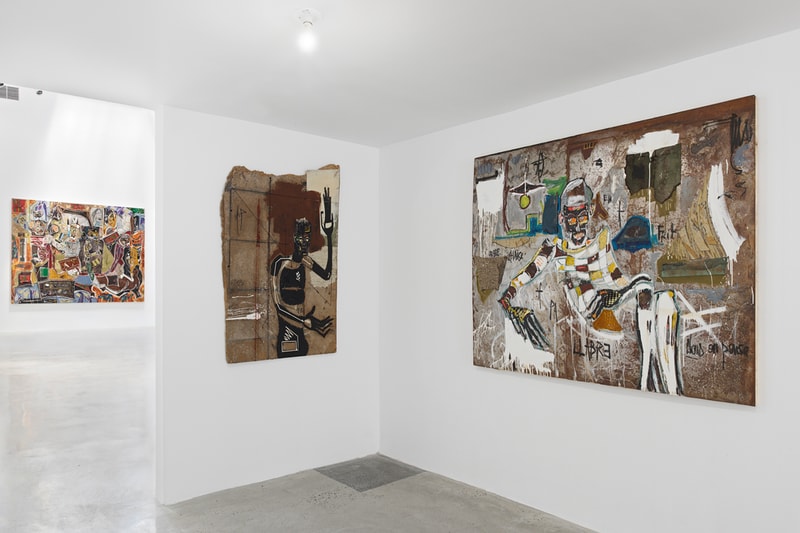 1 of 10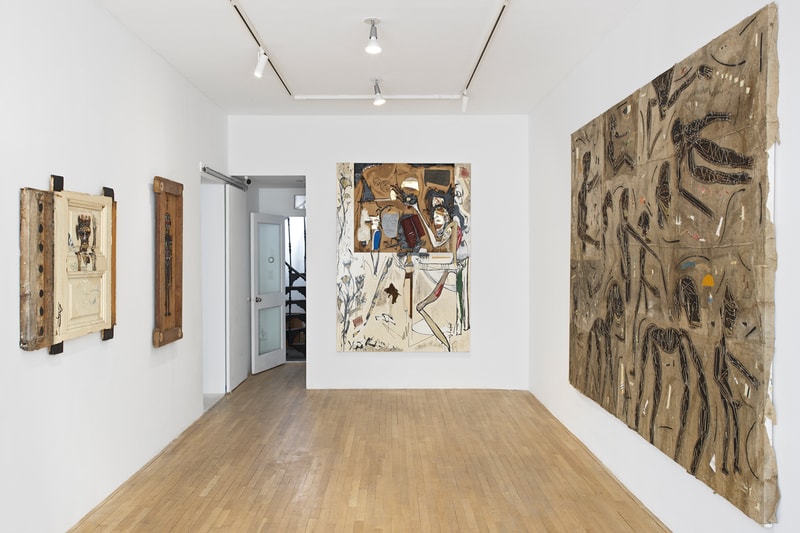 2 of 10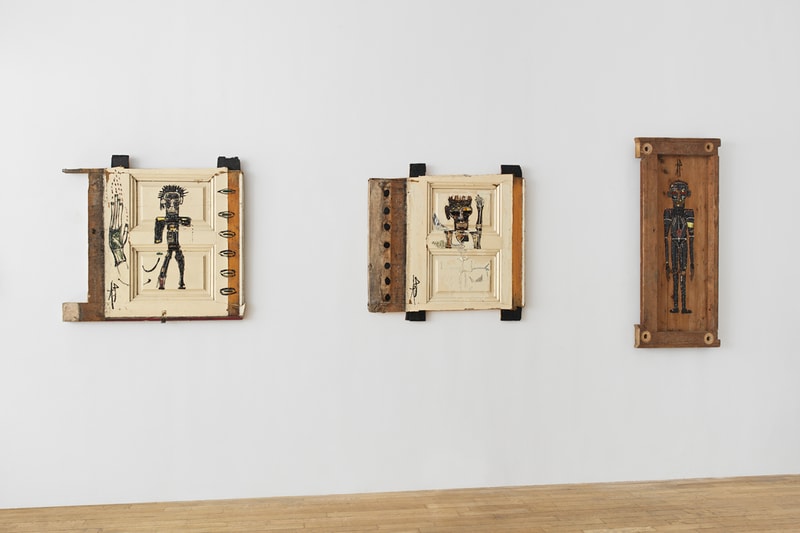 3 of 10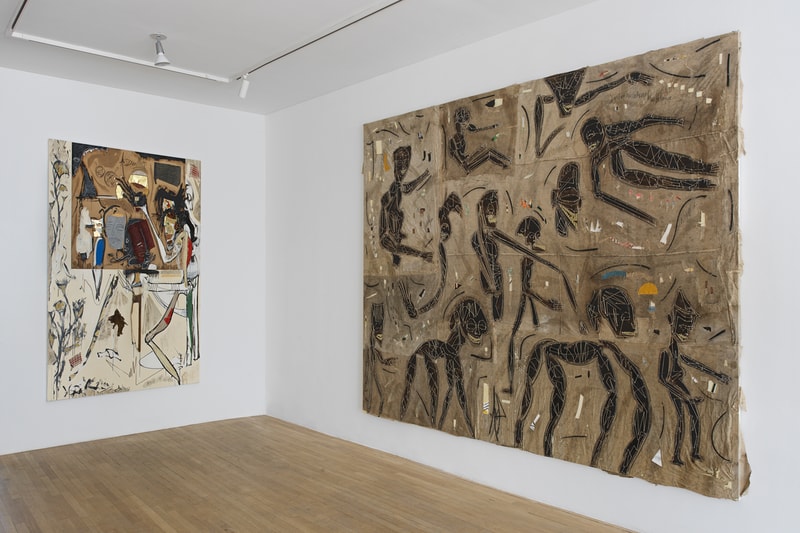 4 of 10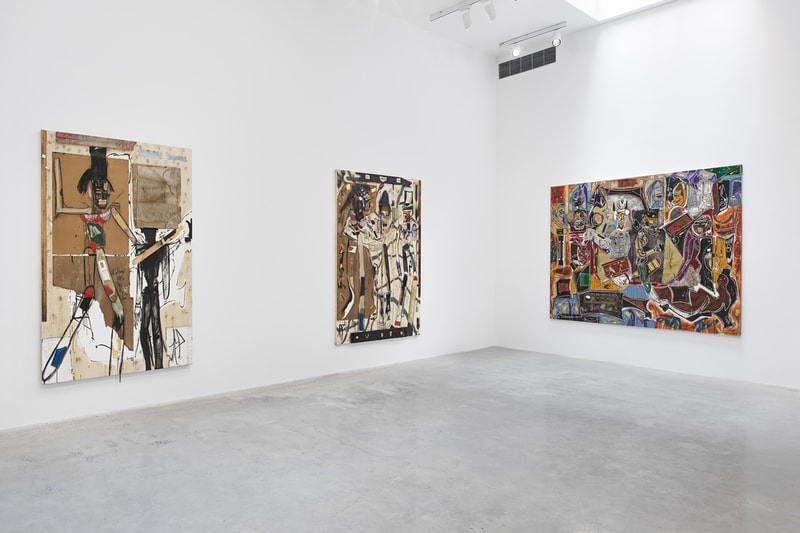 5 of 10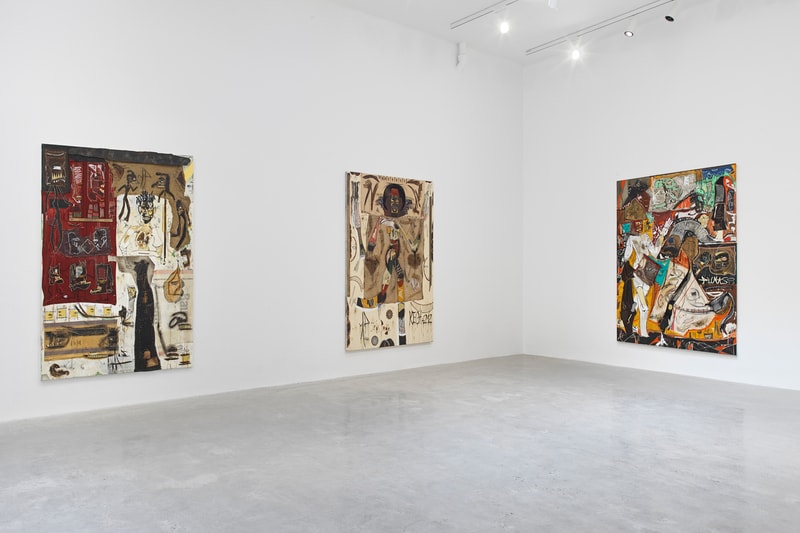 6 of 10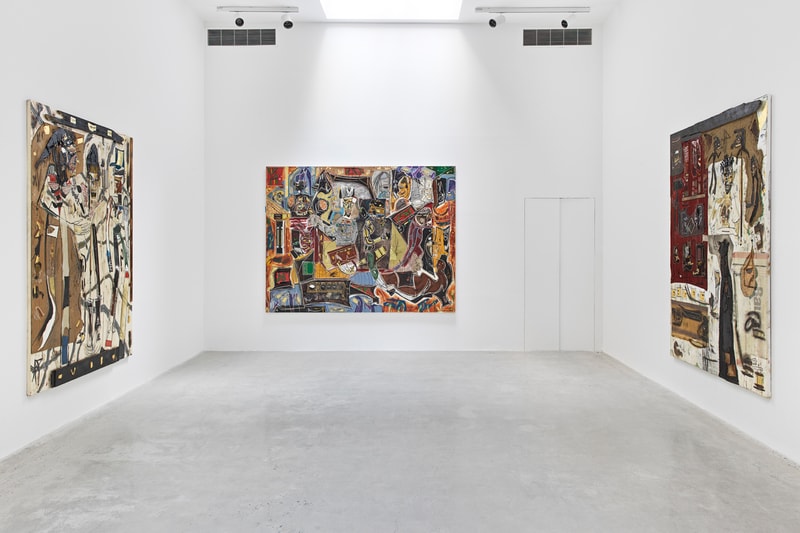 7 of 10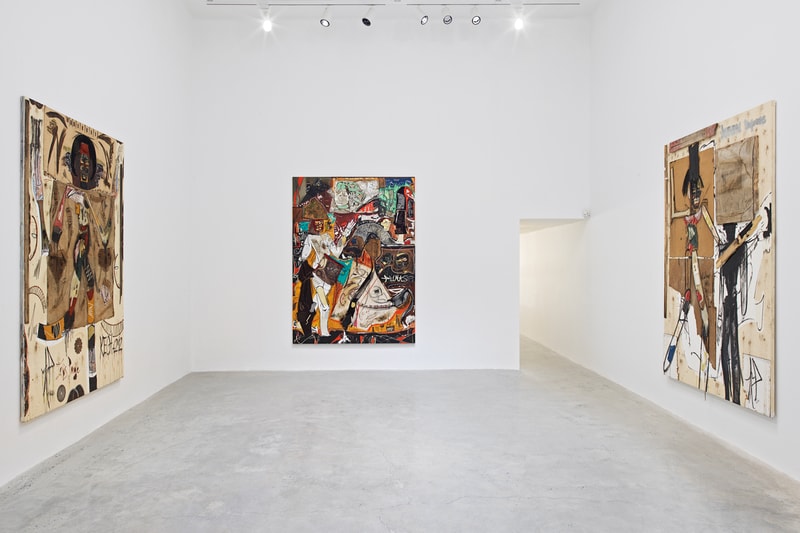 8 of 10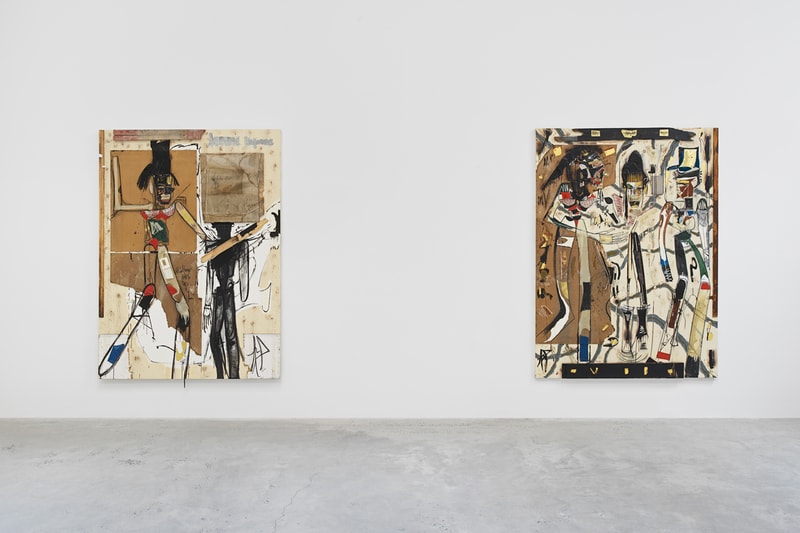 9 of 10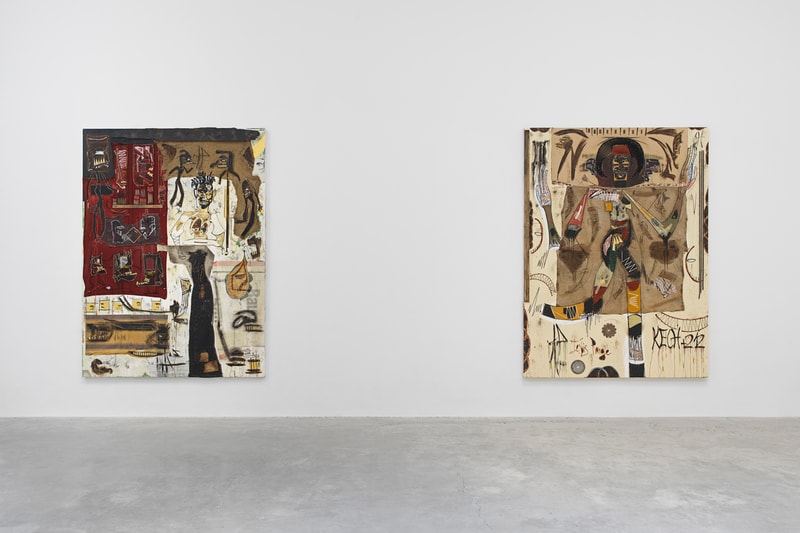 10 of 10
Alexandre Diop Celebrates the Creativity of Marginalized Communities in 'Hood Rich'
A new solo exhibition on view at Jeffrey Deitch.
---
The work of Alexandre Diop lives somewhere between painting, sculpture and relief. Like a DJ, the Franco-Senegalese artist remixes an array of materials, such as paint and book scraps to hair, nails and wood, resulting in quixotic assemblages that reflect his personal story and the communities that have inspired him along the way.
Jeffrey Deitch recently lifted the veil on a new solo exhibition by Diop, entitled Hood Rich. The show seeks to dismantle the stereotypes often associated to people inhabiting environments labelled as the "ghetto", such as poverty, institutional racism, disenfranchisement and marginalization. The works in Hood Rich are notably inspired by a variety of sources, from African realities and experiences across the U.S. and Europe, the artistic processes of Swiss sculptor Alberto Giacometti to hip hop and trap music.
Diop explains further:
The term "hood rich" means that "you made it," but it also connotes a remaining in the hood, albeit not geographically, but rather in terms of values and belief systems. My work goes beyond stereotypes and does not concern itself with an outsider's perspective. Instead, it forces you to respect the creativity and ability to adapt of any supposedly marginalized community that nevertheless creates value, meaning and a true intellectual and tangible contribution to contemporary society.
For those looking to attend, the exhibition will be on view at Jeffrey Deitch's 76 Grand Street location in New York until June 30.
Also on view at Jeffrey Deitch, Bisa Butler reminds you that The World is Yours.
Jeffrey Deitch
76 Grand Street
New York, NY 10013