Uber's Privately-Chartered Boats Will Set Sail in Mykonos This Summer
The ride-hailed watercrafts will carry up to eight people to different stops around the island.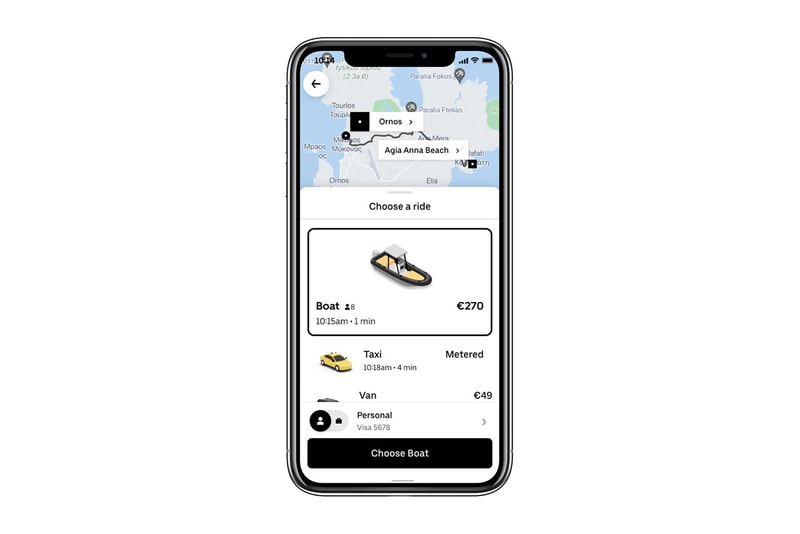 During Uber's third annual Go-GET product event in New York on Wednesday, the ride-hailing company added a new mode of transportation to its roster: private chartered boats. The new travel option, launching in Mykonos this summer, will provide Greece locales and vacationers the option to bounce between the island's popular destinations via water.
Uber Boat in Mykonos will be able to carry up to eight people on privately-chartered watercrafts to select stops around the island. The price will reflect the number of stops on a given trip, among other factors. Mykonos will be the first of Greece's hotspots to support the travel option, with potentially more destinations in the coastline country to follow, according to TechCrunch.
Uber has offered boating options in the past, like its "Boat to Work" initiative, which launched in San Francisco in 2013. Uber Boat in London then arrived in 2020, offering the city's commuters another on-water route, thanks to a partnership between Thames Clippers, London's ferry service and Uber.
Uber Boat in Mykonos is different from the company's previous offerings as it is not owned by an external company. Notably, the global sporting and music entertainment company AEG Worldwide owned Uber Boat in London and later sold a majority stake to Northleaf Capital Partners.
Elsewhere, Amazon unveiled the Echo Pop, a spherical new smart speaker.