Amazon Unveils the Echo Pop, a Spherical New Smart Speaker
Of course, with Amazon's Alexa included.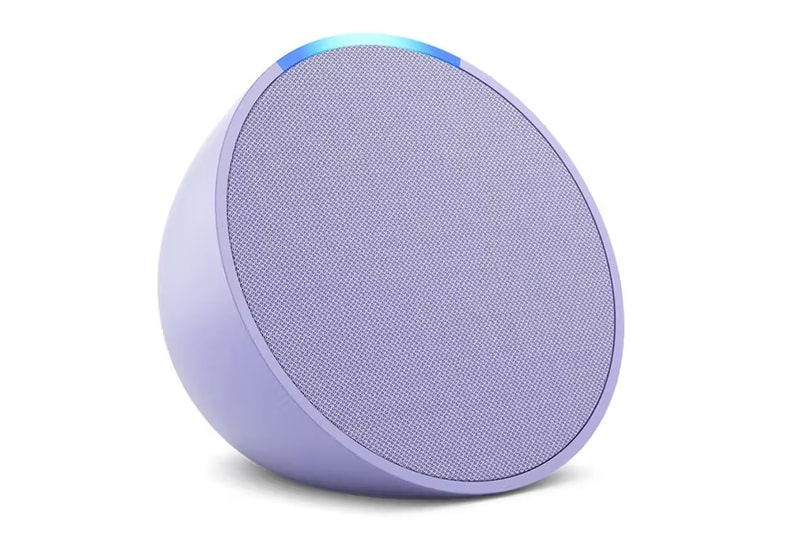 Last year, Amazon debuted the fifth generation Echo Dot, an orb-like speaker designed to emit even better, more encompassing sound than its previous disk-shaped iteration. The company is endlessly rolling out new smart speakers, apparently bent on integrating Alexa into everyone's homes.
Today, that new speaker comes in the form of the Echo Pop. Taking on a semi-sphere form, the device features just a front speaker, ideal for sitting in the corner of a bedroom or living room.
The device is powered by Amazon's AZ2 Neural Edge processor and comes with the home WiFi expansion tool eero already built-in. This allows users to tack on another 1,000 square feet of WiFi coverage to an existing eero network, giving them a strong internet connection throughout their home.
While some may be wondering if anyone really needed another speaker from Amazon – which launched the Echo line in 2014 – the company is lauding that its speakers will "only continue to get better as we add even more generative AI powered experiences for Alexa throughout the year." It seems like even more Echo devices are on the way in the near future.
Available now, the Echo Pop comes in at $40 USD, just about $10 USD cheaper than last year's fifth-gen Dot and the cheapest of all of Amazon's smart speakers to date.
In other tech news, take a first look at the ASUS Vivobook S BAPE edition.