Tom Ford Names New Creative Director and CEO
The namesake designer will remain a brand advisor through the end of this year.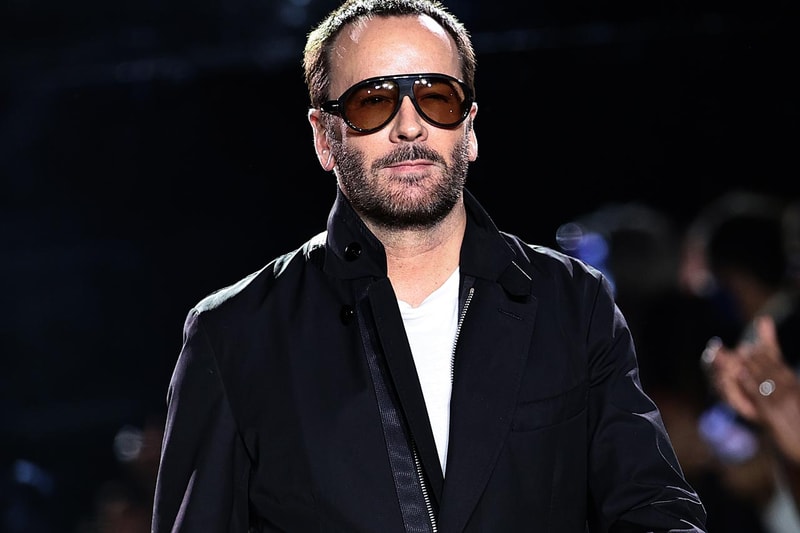 After releasing his final collection at the helm of his namesake label earlier this week, Tom Ford has announced his succesors. Now owned by Estée Lauder (for a whopping $2.8 billion USD), the company will be run by newly-appointed president and CEO Guillaume Jesel and creative director Peter Hawkings.
Both Jesel and Hawkings have worked with the Tom Ford brand for quite some time. Jesel was the global president of Tom Fordy Beauty for just under a decade, prior to his promotion to the flagship brand's CEO. Hawkings, meanwhile, worked alongside Ford for almost 25 years, serving as the senior vice president of the brand's menswear division.
According to a release, Jesel and Hawkings "will work together to ensure a consistent and cohesive image across all products, brand communication and retail."
"Peter began working with me 25 years ago as a menswear design assistant at Gucci and rapidly worked his way up to become the senior men's designer at the company when he left to join me at the Tom Ford brand," Ford said in a statement. "Peter has been instrumental in the success of the brand. He is an incredibly talented leader with tremendous industry experience."
He added, "[Estée Lauder Companies] has been a great partner and Guillaume is an exceptional leader, with not only a strong business understanding of beauty, but a great understanding of fashion as well."
Ford, along with chairperson Domenico De Sole, will remain brand advisors through the end of this year.
In more fashion news, watch the preview for Louis Vuitton's Pre-Fall 2023 show in Seoul.