The First Film Stills From 'Dune: Part Two' Have Surfaced
The film premieres on November 3.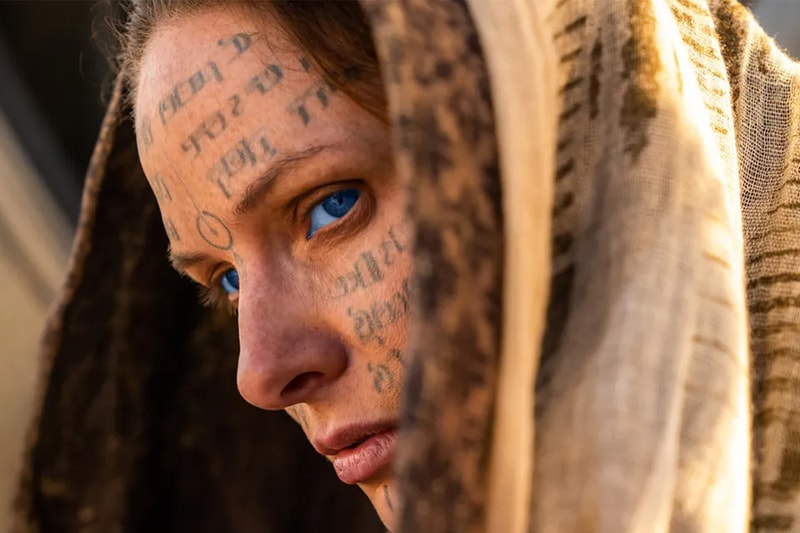 Vanity Fair has unveiled an exclusive first look at Dune: Part 2, a war epic action movie that picks off exactly where the first film left off. Director Denis Villeneuve makes sure to place a heavy emphasis on the fact that the film is not a sequel, but a second part. "I wanted the movie to really open just where we left the characters. There's no time jump. I wanted dramatic continuity with part one," he says.
The returning cast includes Timothée Chalamet, Zendaya, Rebecca Ferguson, Josh Brolin, Stellan Skarsgård, Javier Bardem, and Dave Bautista who will be joined by a number of new faces including Léa Seydoux, Austin Butler, and Florence Pugh.
Below is the official synopsis from Warner Bros. and Legendary Pictures.
This follow-up film will explore the mythic journey of Paul Atreides as he unites with Chani and the Fremen while on a warpath of revenge against the conspirators who destroyed his family. Facing a choice between the love of his life and the fate of the known universe, he endeavors to prevent a terrible future only he can foresee.
Dune: Part Two premieres in theaters on November 3, 2023. Take a first look at the upcoming film below and find more details on the Vanity Fair website.
Exclusive: Your first look at #Dune: Part Two is here.@RealChalamet and @Zendaya return to Arrakis as an epic war for the galaxy looms—and Florence Pugh, Austin Butler, and more are joining the fight. https://t.co/IsEr8r3rtT

— VANITY FAIR (@VanityFair) April 27, 2023
In other news, watch the first trailer for The Hunger Games prequel film.