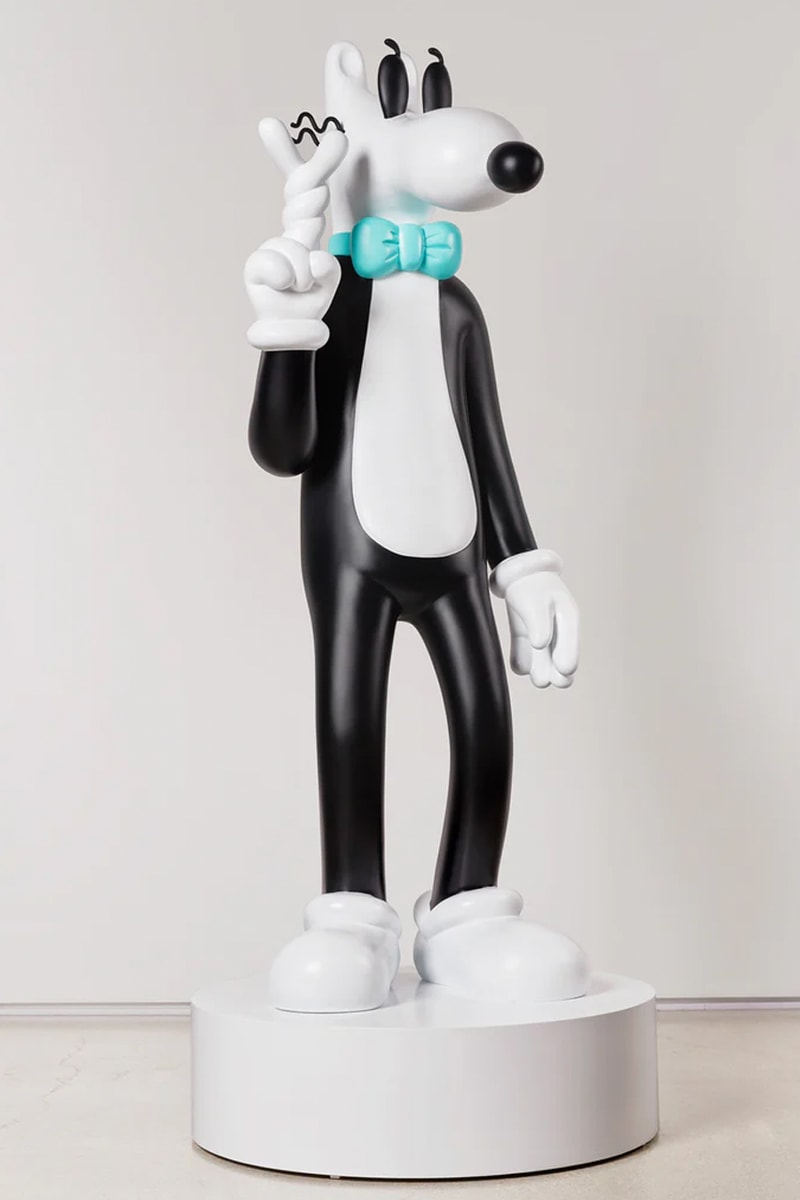 1 of 4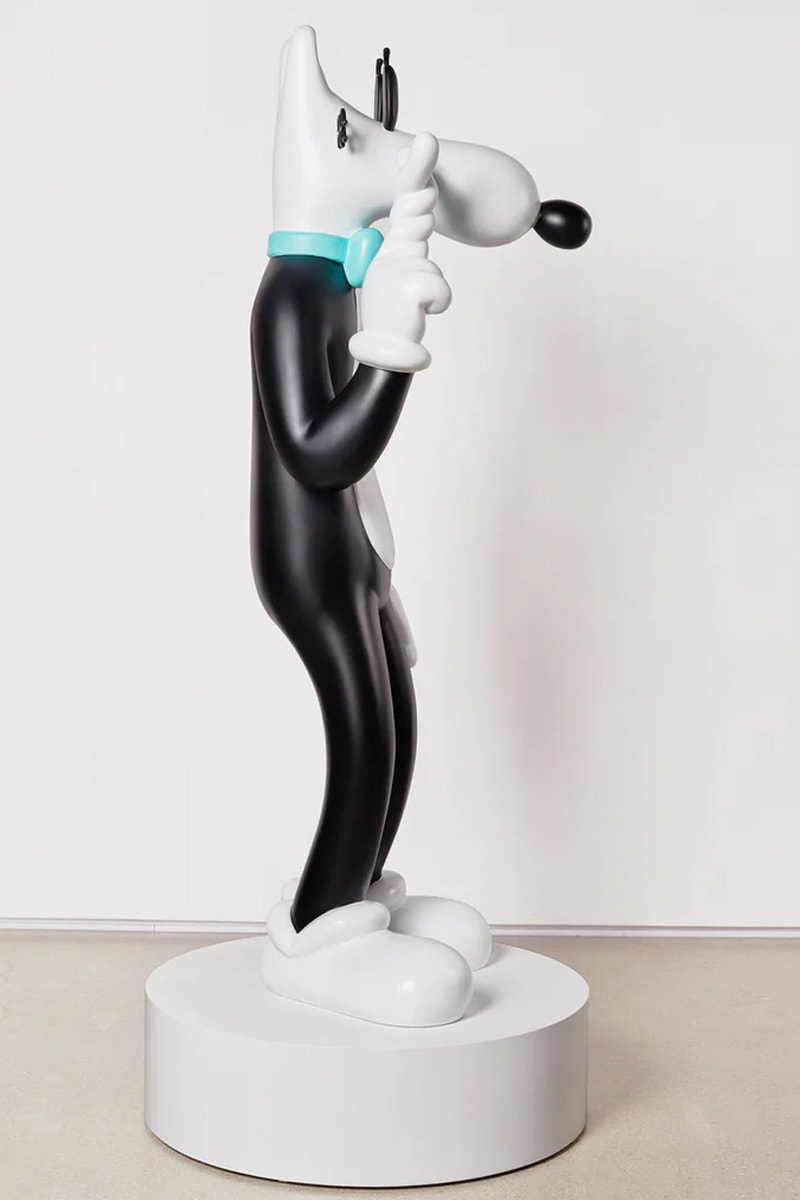 2 of 4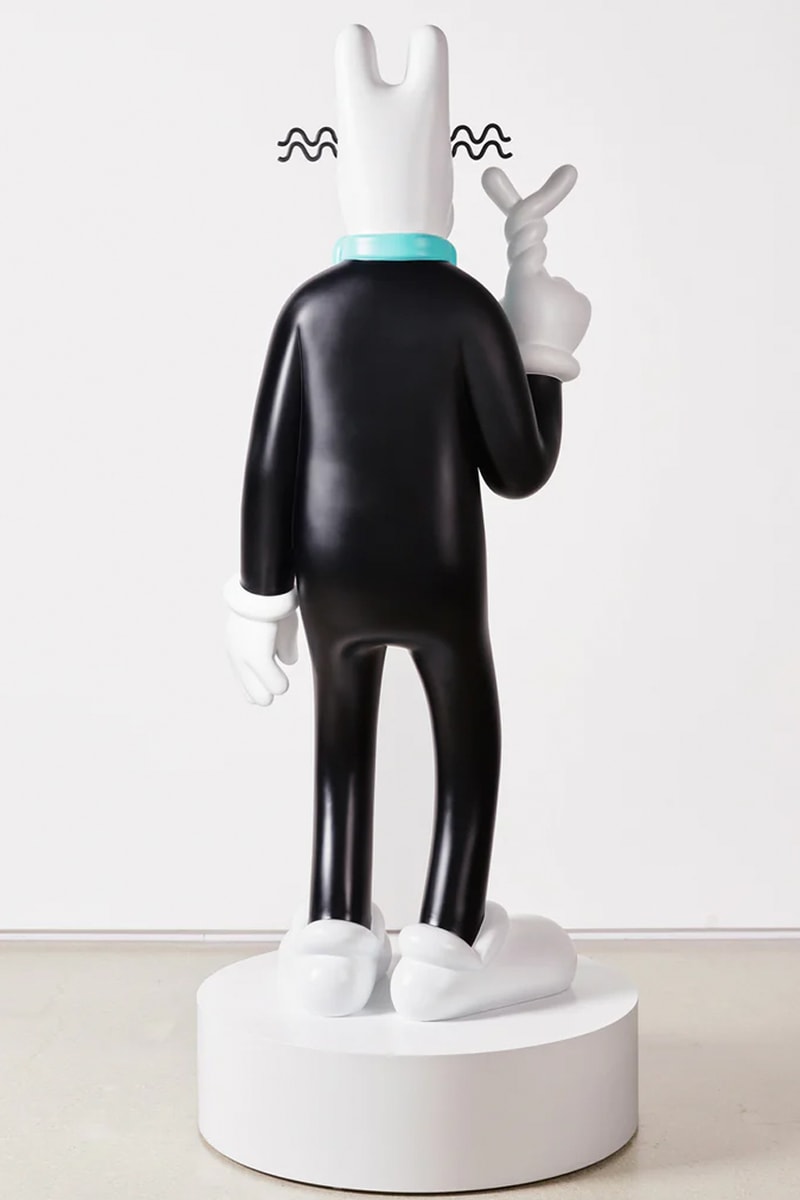 3 of 4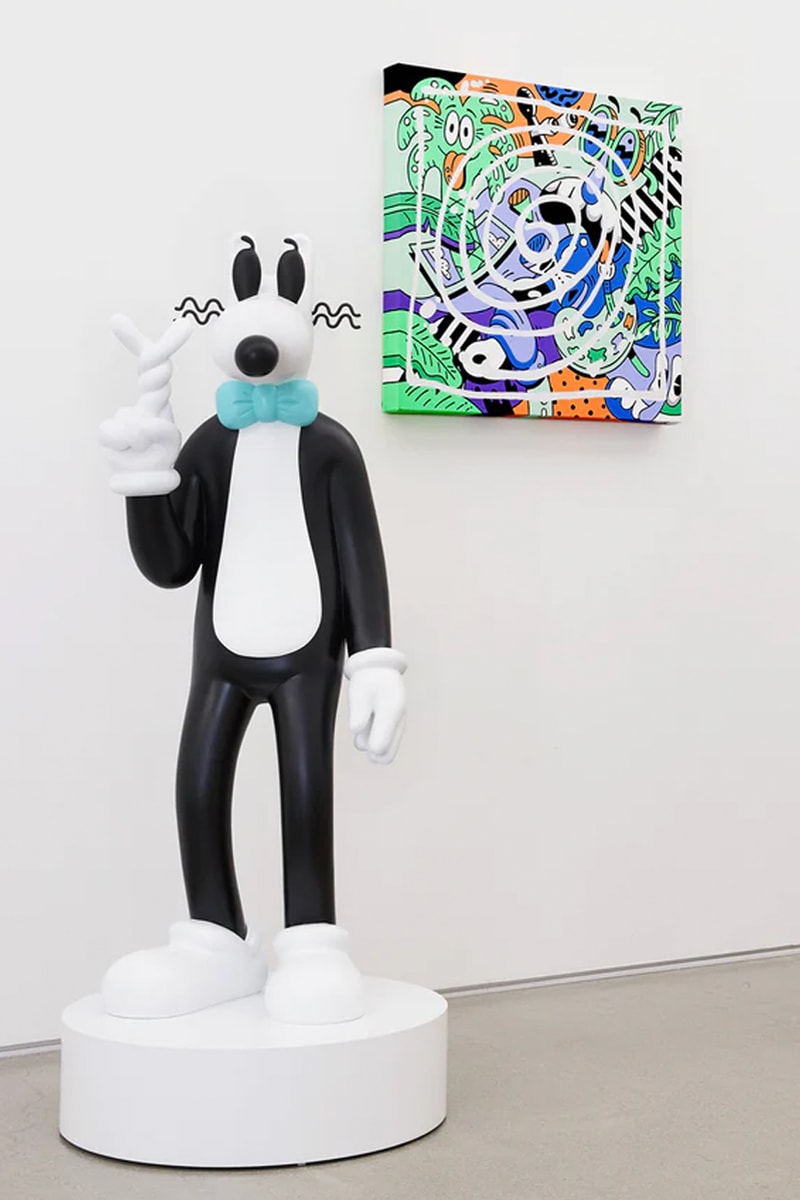 4 of 4
Steven Harrington Is Set to Release His Largest Sculpture to Date
Dropping on May 5 at 10am PST.
---
In a week's time, Steven Harrington is set to release his largest sculptural edition to date. Normally reserved to smaller pieces and vinyl figures that measure roughly a foot in height, the acclaimed Los Angeles-based artist will cast his signature Mello dog in five feet of fiberglass reinforced polymer.
While larger sculptures have been a constant throughout the last ten years of his career, museums and solo exhibitions have been the only way for visitors to experience them. "I've always wanted the public to experience and have access to the life sized version my altar ego, Mello. I feel very fortunate to finally be able to offer this to my audience for the first time," the artist told Hypeart.
The latest entry in the Mello line measures 5 feet tall x 2 feet wide x 1 feet 10 inches deep. Dressed in a teal bowtie, the dog's right hand is twisted in comical proportions while giving up the peace sign. For those looking to collect, the sculpture will release on May 5 at 10am PST. But to ensure your chances to purchase, register for Harrington's "Early Art-Drop list" to beat the line.
For more on art, Giorgiko presents The Seed of Peace at WOAW Gallery.