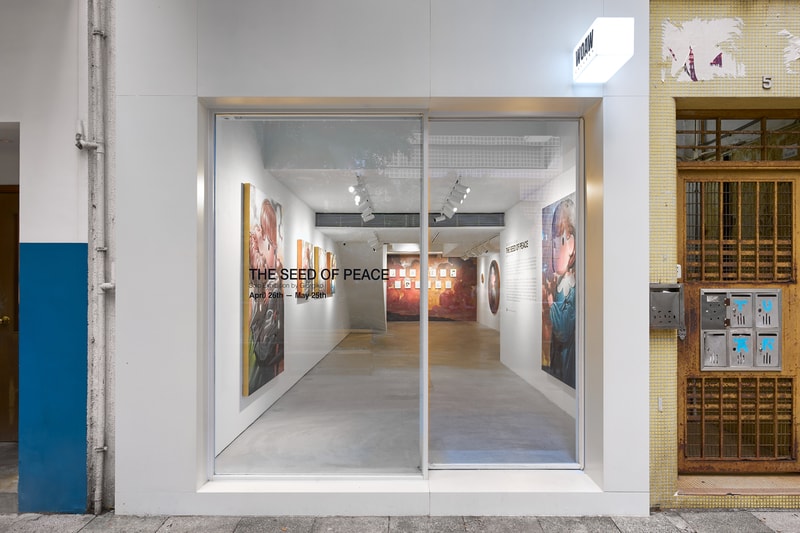 1 of 5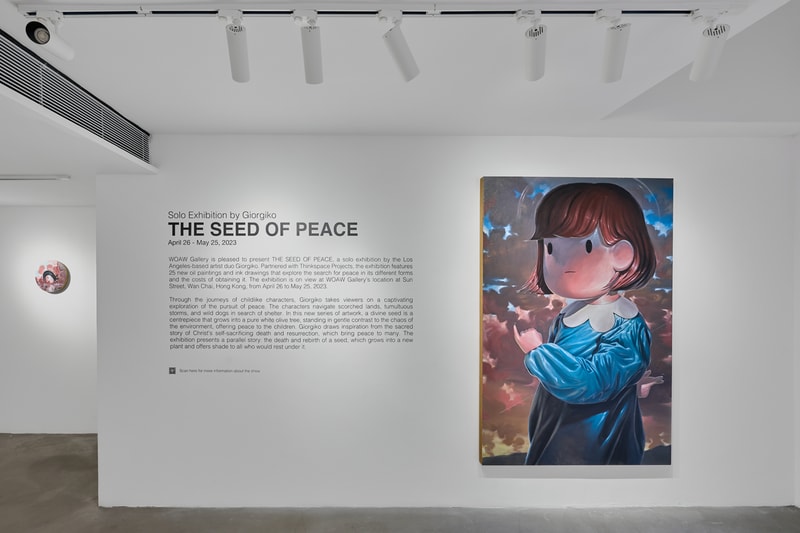 2 of 5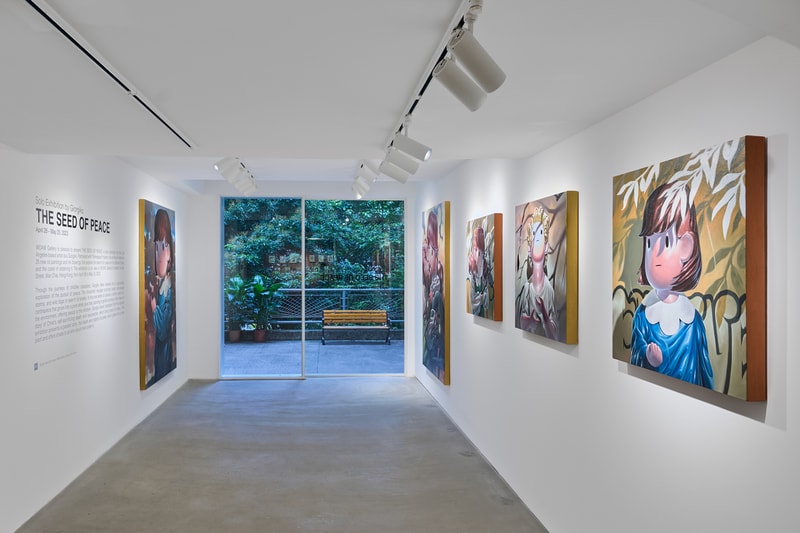 3 of 5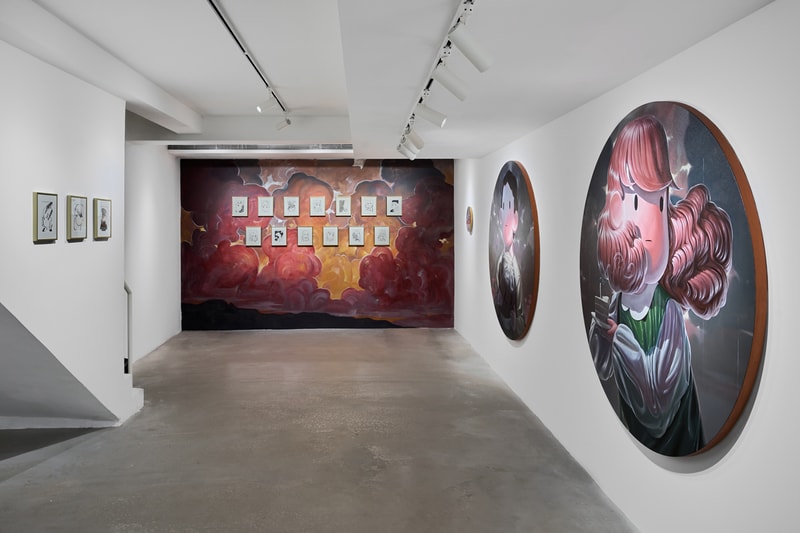 4 of 5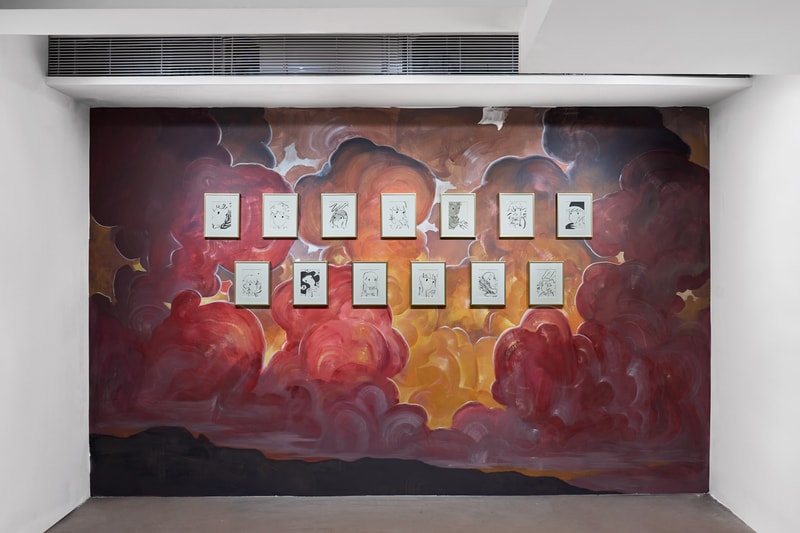 5 of 5
Giorgiko Presents 'The Seed of Peace' at WOAW Gallery
On view in Hong Kong until May 25.
---
Husband and wife duo, Darren and Trisha Inouye, better known by their artist alias, Giorgiko, have unveiled a new solo exhibition at WOAW Gallery in Hong Kong. Based in Los Angeles, the Inouye's practice can be defined by cartoonish figures that operate in a rugged and mysterious world. As Giorgiko, Trisha fuses her tenderness with Darren's street influence to create compositions that explore the complexity of the human experience.
Presented in collaboration with Thinkspace Projects, The Seed of Peace showcases 25 new oil paintings centered around the theme of resurrection. At the core of the show is a seed that blossoms into a white olive tree that provides peace and shelter for the depicted children in Giorgiko's paintings. According to a press release by the gallery, the seed is used as a metaphor that draws parallel to the story of Christ and his self-sacrifice for the peace of his followers.
Although the exhibition is somewhat rooted in Christian lore, viewers are "invited to contemplate their own sources of peace in temporal and lasting forms," reminding us that "peace cannot be forcefully taken or manufactured but rather needs to be planted gently," the release added.
The Seed of Peace opened yesterday and will be on view at WOAW Gallery in Hong Kong until May 25.
For more on art, Javier Calleja and Case Studyo are back with another sculptural planter.
WOAW Gallery
5 Sun Street
Wan Chai, Hong Kong