Ones to Watch From Milan Design Week 2023
The designers firmly on our radar.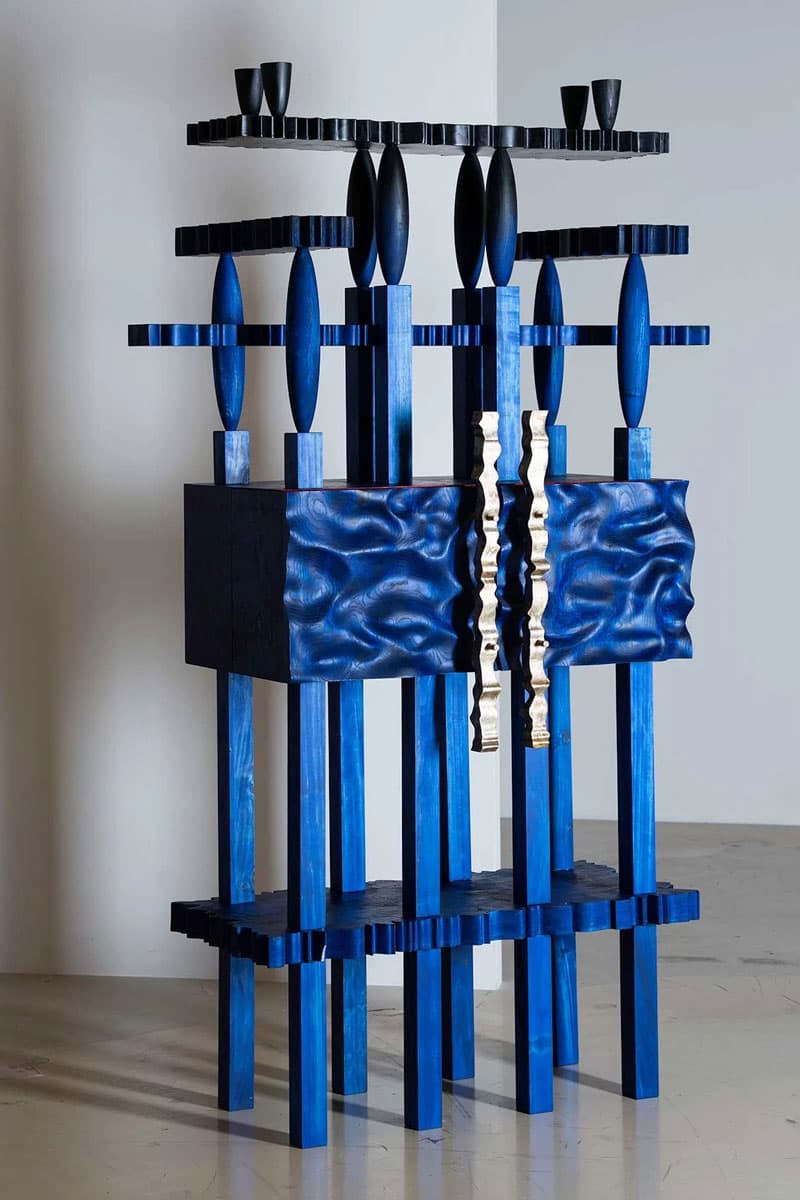 Ones to Watch From Milan Design Week 2023
The designers firmly on our radar.
During Milan Design Week, it's easy to get caught up in the circus of the big players. This year, in particular, the amount of large-scale, branded activations felt somewhat overwhelming. There's no denying that these shows are impressive – Milan now offers a great opportunity for design-adjacent companies to flex another facet of their business, and a chance to showcase their identity via an exhibition that is sure to receive high foot traffic. But crowds flock to get their content, before sharing it en masse, and sometimes – a depressing truth – you end up wondering if you need to see it in person at all.
However, social media saturation aside, these brands and their investment have helped the design festival to grow and flourish, and with it brought more opportunities for their less-established counterparts. But it's hard to find the smaller activations sometimes – you're pushed for time, and researching what to do and where to go can sometimes be a nightmare. The big brands make that relatively easy, thanks to clever marketing, PR, and convenient locations, but if you're looking for genuine moments of discovery, it's sometimes necessary to ignore the crowds and head for the places that might not make it to IG.
Places like Alcova straddle both, and as a result, have become a beacon for up-and-coming design while also being one of the city's most popular destinations. We also loved traipsing around the lesser-visited Isola district and wandering around Salone Satellite, which has long flown the flag for rising stars too but requires a trip out to the fair (it is worth it, promise).
From our own travels around the city, we select designers who are on track for big and bright things.
---
Jiri Krejerik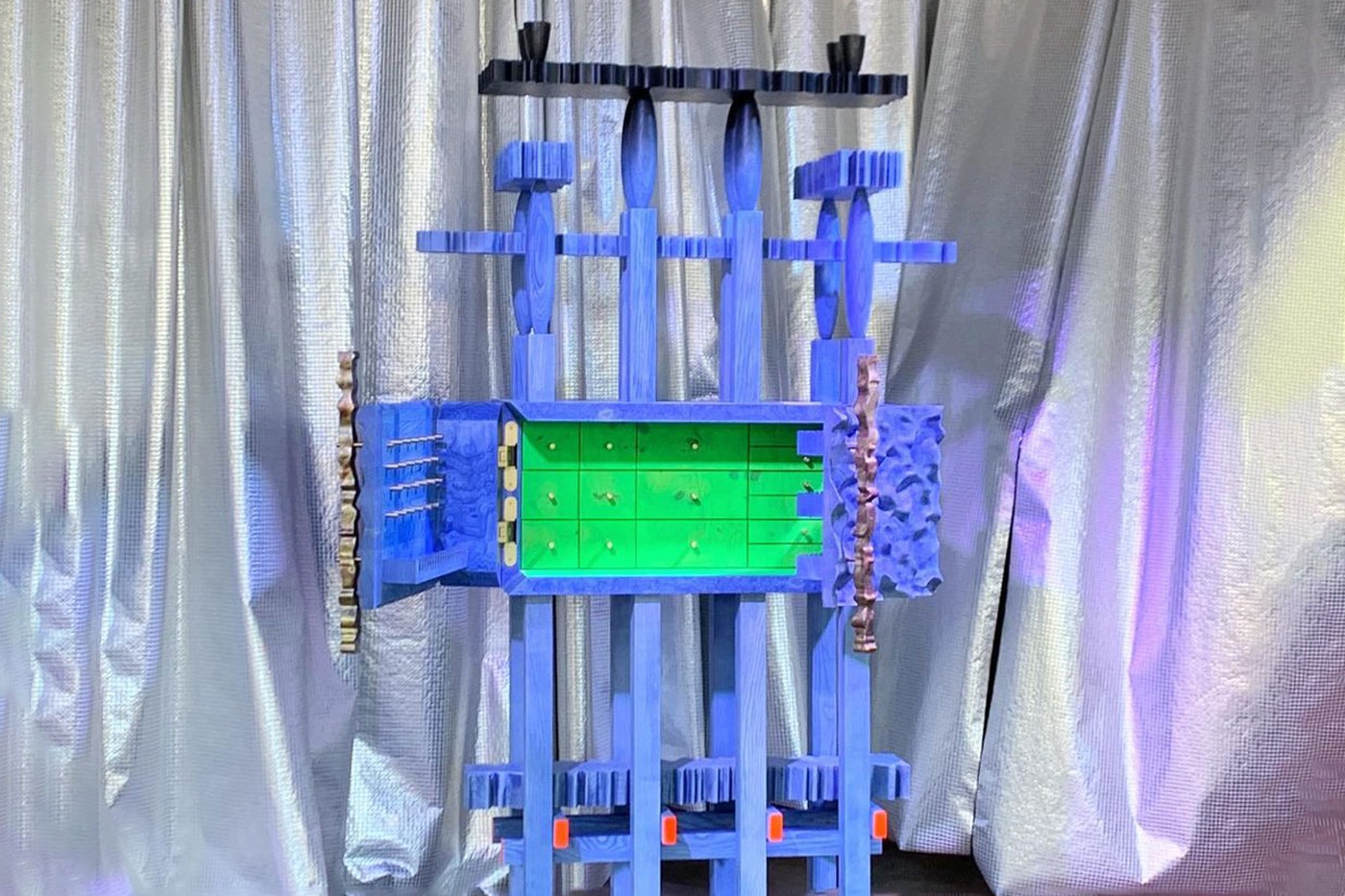 Jiri Krejerik's multi-hued cabinet was one of the best things on show at Alcova. Its bright blue exterior contrasted with acid green details inside, with an exquisite level of craftsmanship employed in order to create the tiny details across its surface and edges. "I pay homage to craftsmanship," he says. "All of my products are locally hand-crafted in the Czech Republic, produced in a limited series, and displayed only in meticulously chosen galleries and design showrooms."
Rio Kobayashi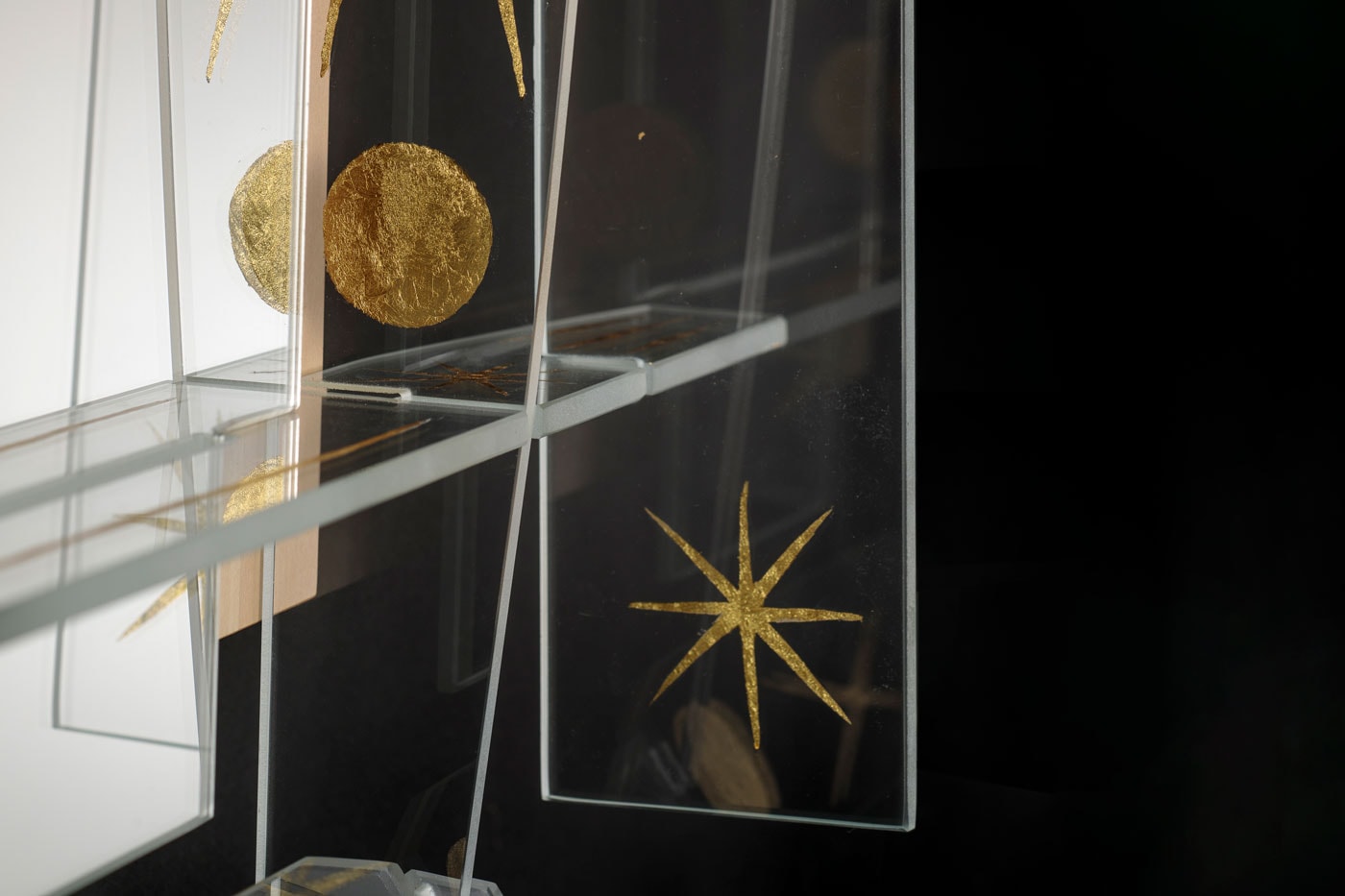 London-based Kobayashi is going from strength to strength. The designer-maker is a frequent feature on many international design week rosters, with his intricate works often displaying an exquisite level of craftsmanship. He showed a series of mirrors at this year's Alcova presentation, alongside collaborator Bethan Laura Wood.
Sucuk und Bratwurst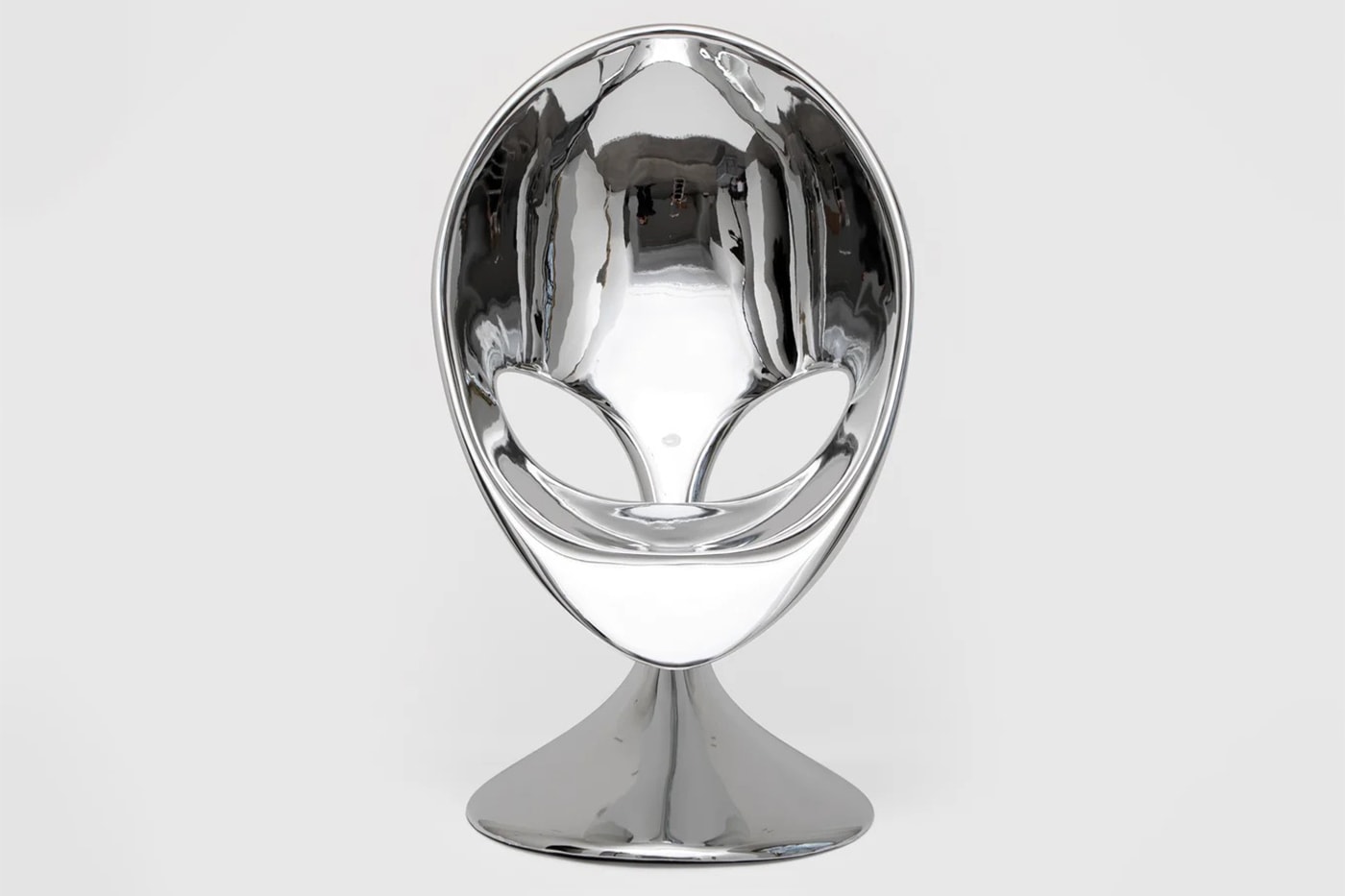 We profiled Sucuk und Bratwurst back in 2019 when the Berlin-based studio was making a name for itself through impressive 3D renderings. In Milan, they presented their first furniture project in the form of a retrofuturist-style chair, which has been formed to create a silhouette reminiscent of a cartoonish alien face.
Dozie Kanu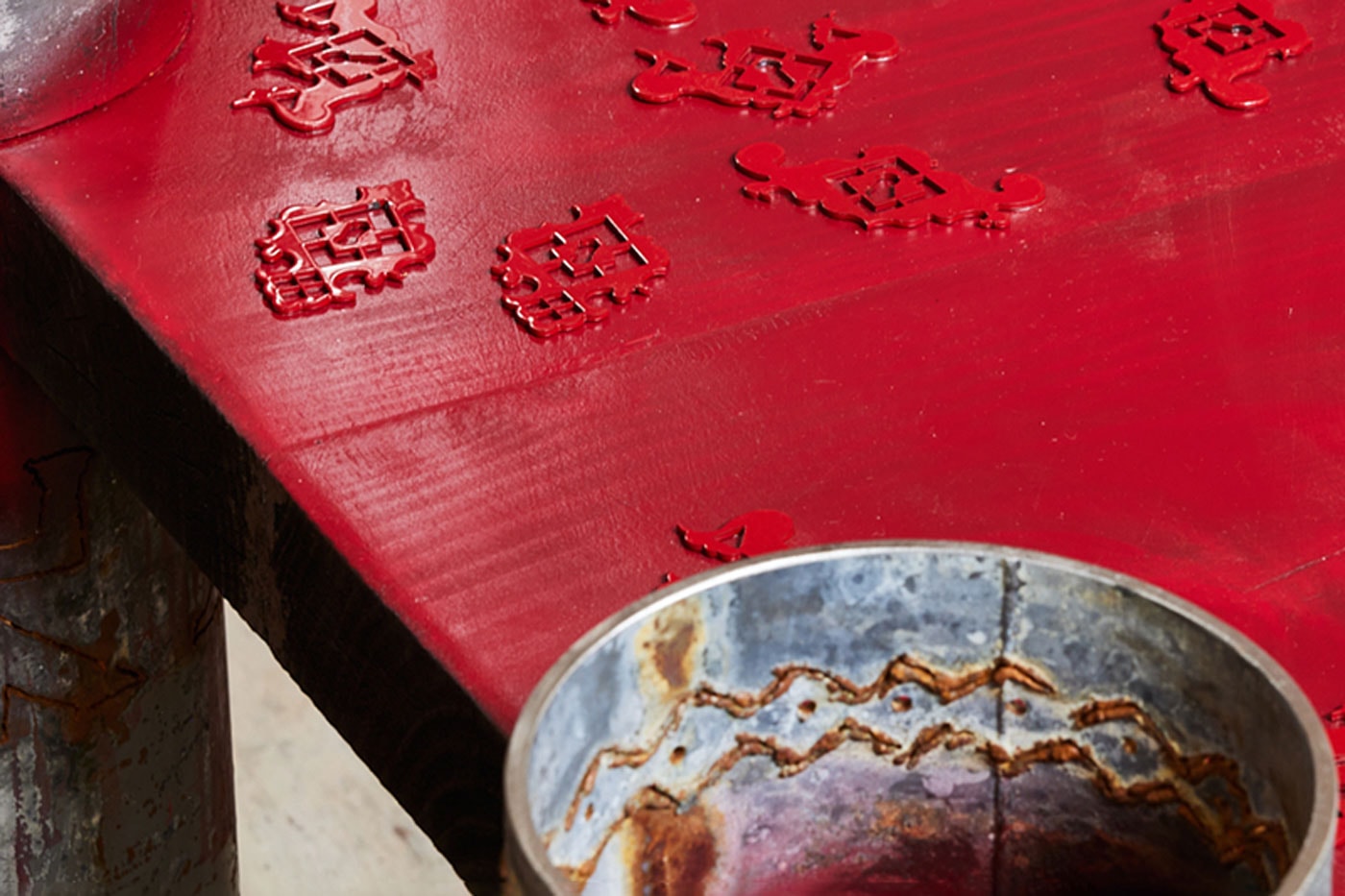 Another Hypebeast favorite, Kanu was enlisted by fragrance brand Byredo to create an installation that interpreted its Bal D'Afrique fragrance. The result was a multilayered experience that made use of archival photography, architectural structures, furniture and lighting design, and artworks.
David Hwang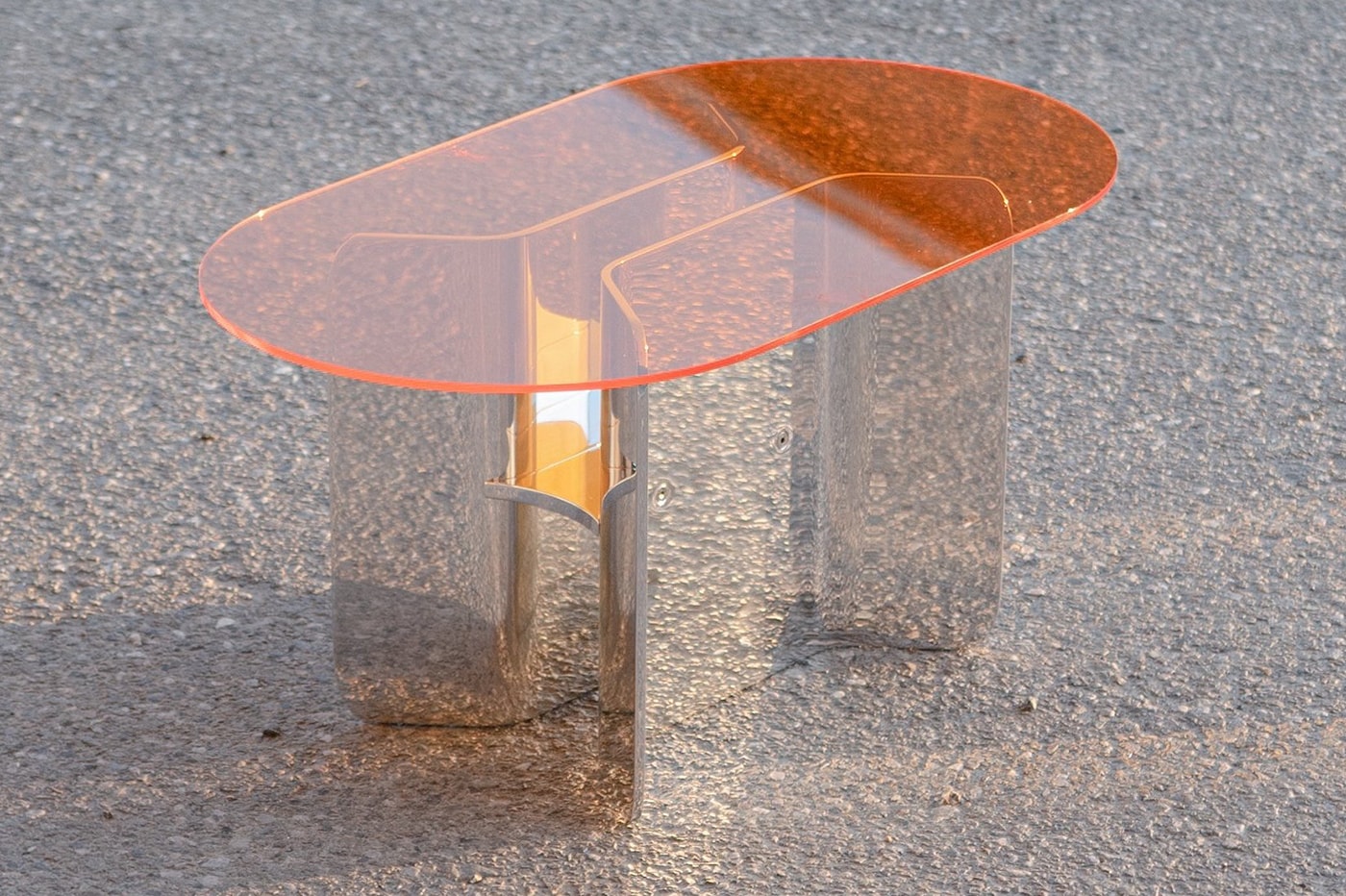 LA-based Hwang has a great eye for color and injects just enough of it into his furniture projects. Having trained as a product designer, he describes himself as "telling stories through furniture and everyday products". In Milan, he presented a series of desks and tables that combined glass and metal, with soft and bold hues of orange providing a punchy accent.
Studionotte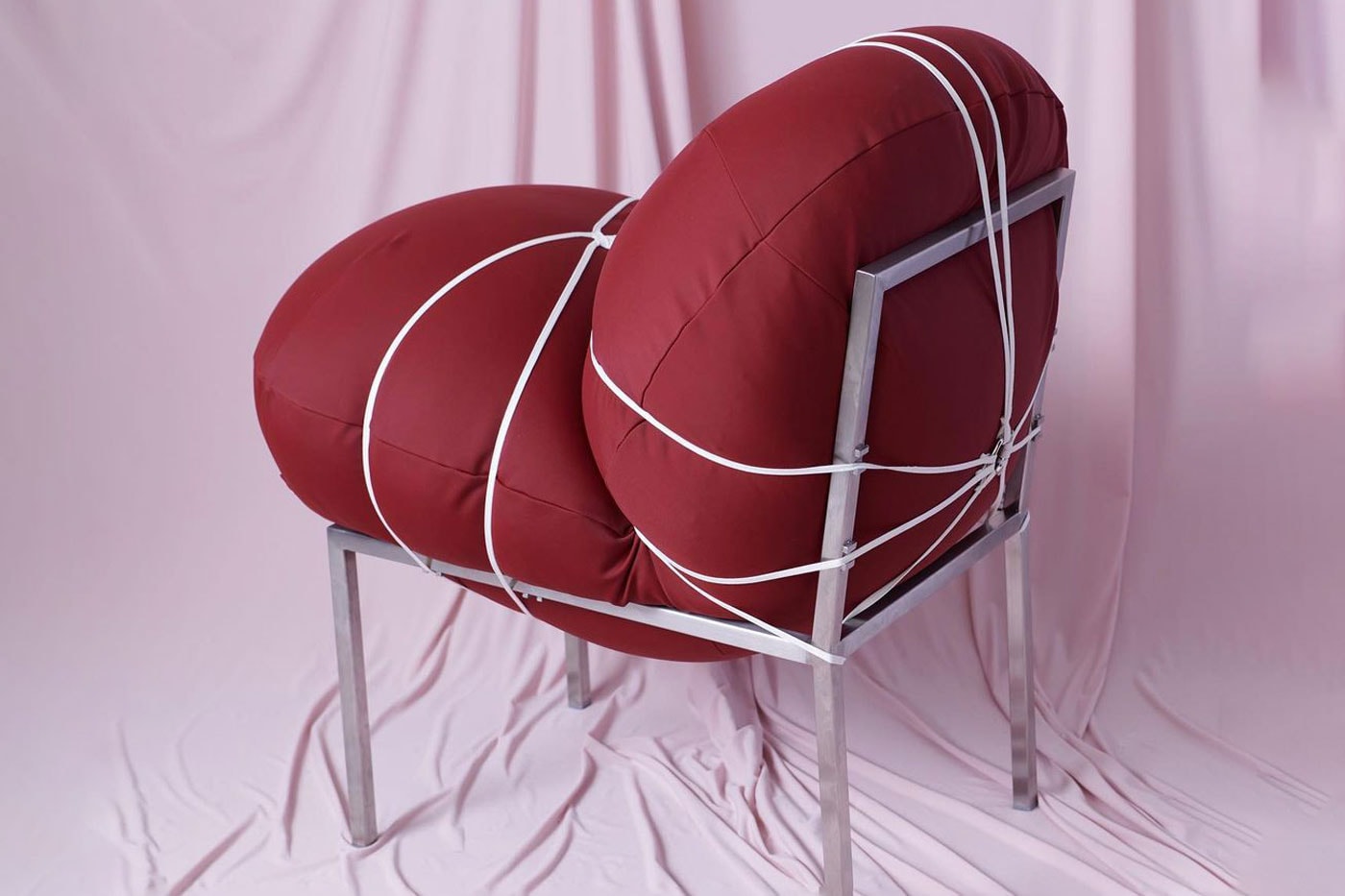 The work of StudioNotte centers around an investigation of hedonism. Founded by Luisa Alpeggiani and Camila Campos, who are Italian and Brazilian respectively, the studio makes use of design to explore their own backgrounds to create works rich in complex concepts. In Milan, they presented the "Oxitocina" chair, which featured swelling cushions that were restrained and fixed to a steel frame by rope.
Elia Maschio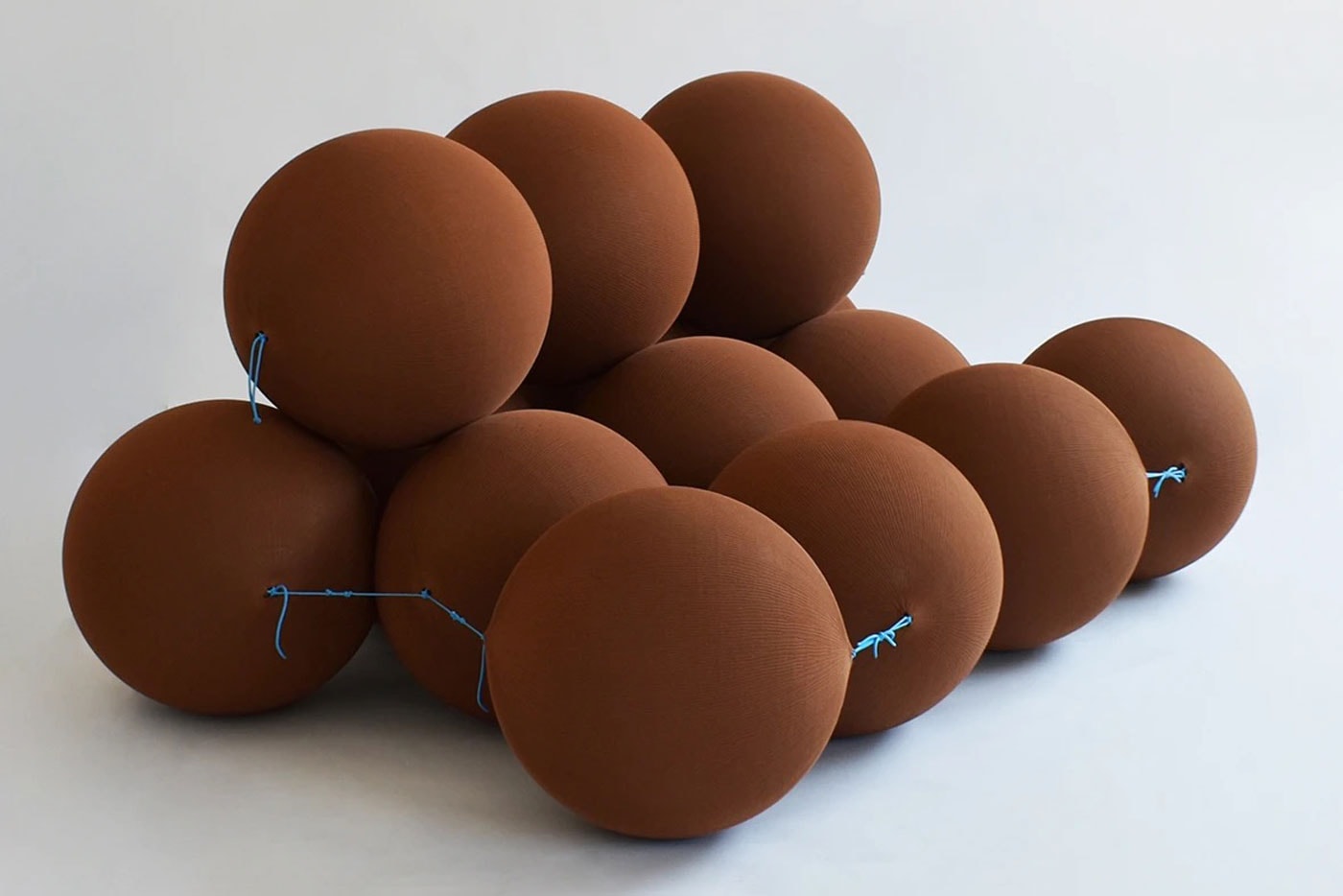 By now, we know that sofas and chairs can take on many forms. But Milan-based designer Elia Maschio created a piece that caught our eyes instantly. The Millebolle is made up of large, spherical modules joined together by laces. For Elia Maschio, inspiration came from the idea that our furniture should be more active and should offer configurations that suit the fluidity of life.
Atelier Ferraro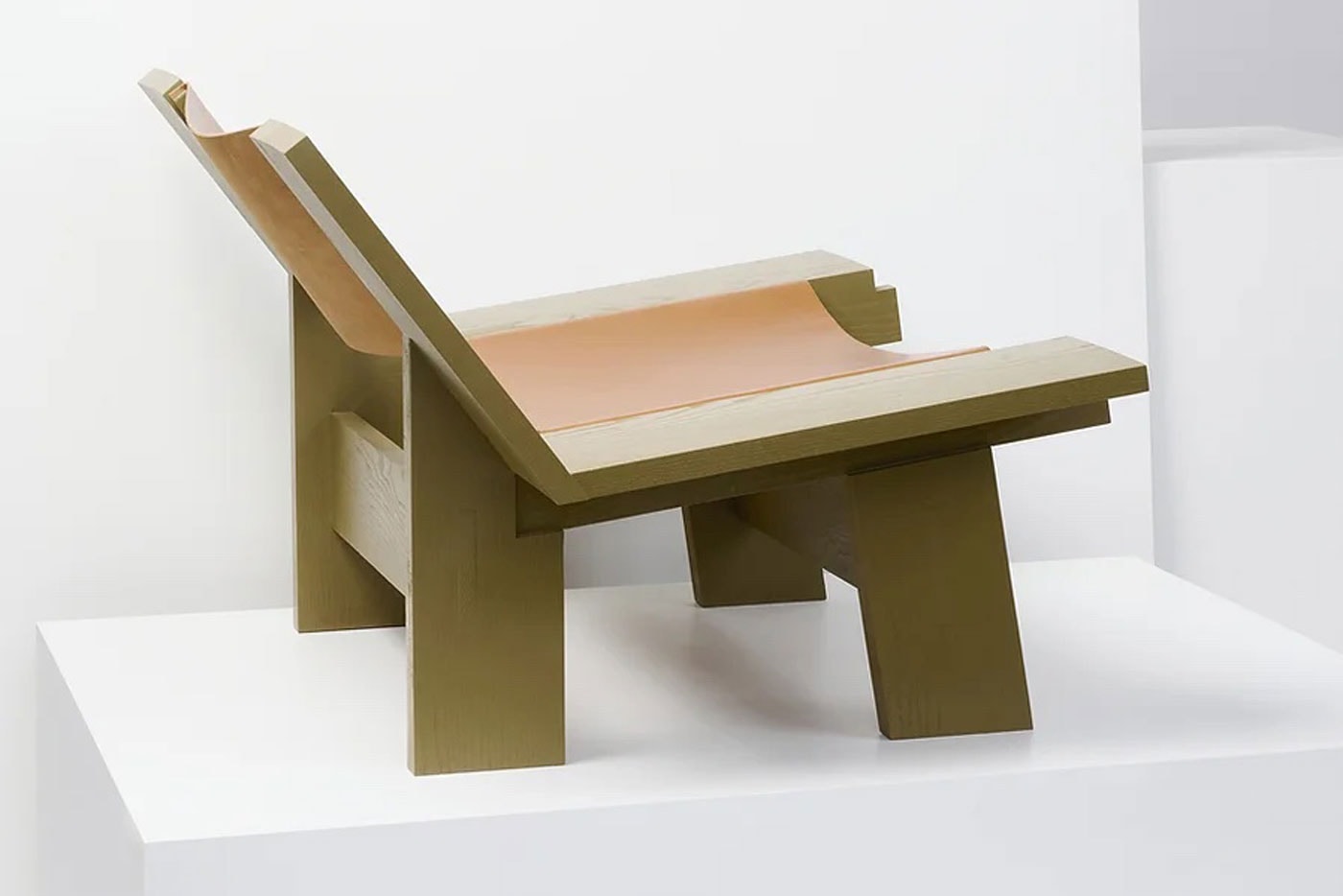 Having spent a lot of time walking across the city, the Gio chair by Germany-based studio Atelier Ferraro looked incredibly inviting. Its soft, supple leather is suspended between wide, lacquered wood armrests, and the whole seat is reclined to the perfect angle. Aesthetically, it feels both minimal and characterful, with larger proportions enabling the piece to be a focal point within any room setting.
Alexandre Delasalle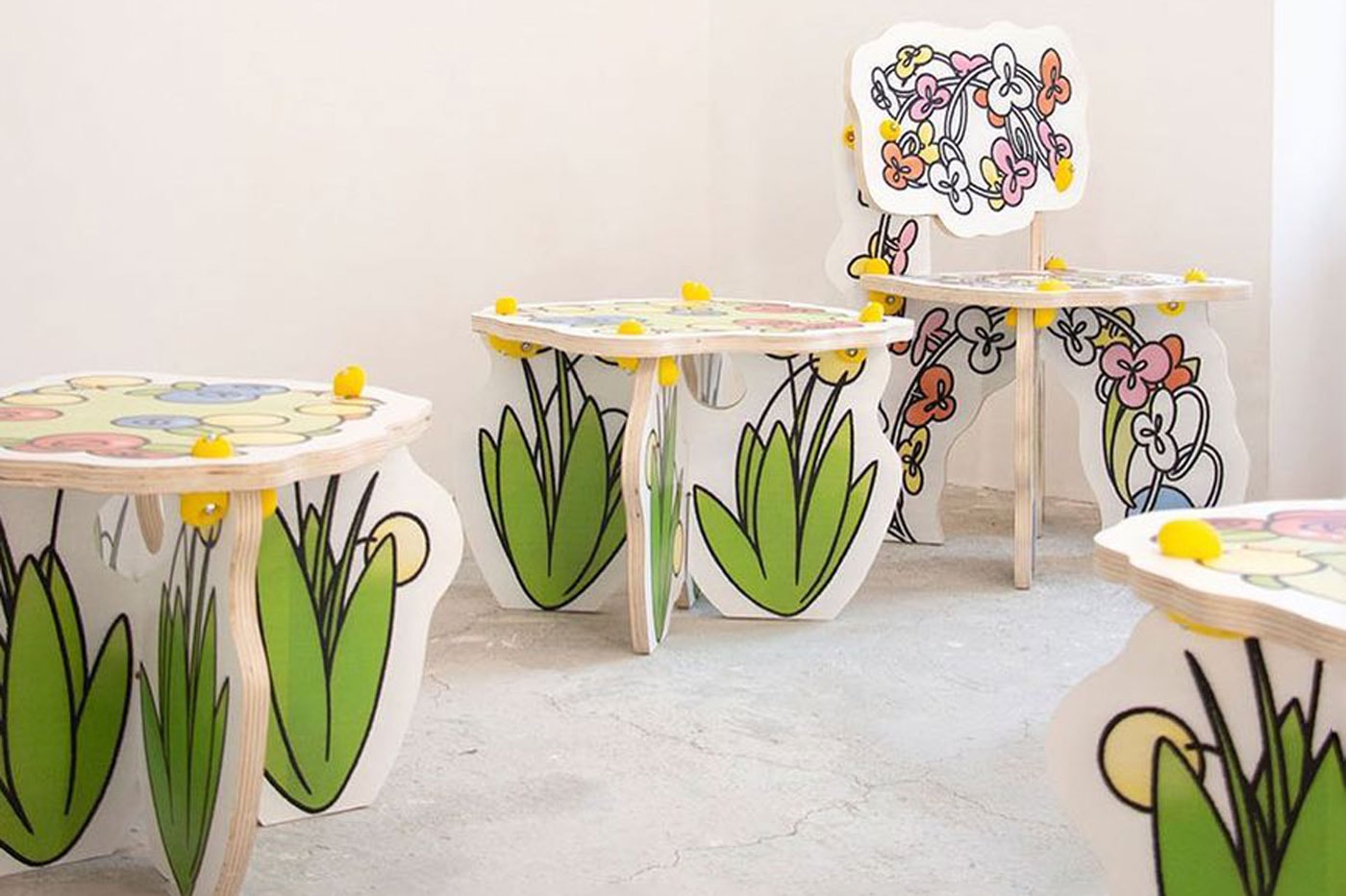 ​​The cartoonish patterns across Alexandre Delasalle's Plush Garden series provided a much-needed uplifting moment. Having presented the collection at the Design Academy Eindhoven graduate show in late 2022, the designer brought his work to Milan – in doing so sharing a project that acted as a "visual exploration of plants as ambivalent objects of pleasure and well-being".
Teresa Fernandez-Pello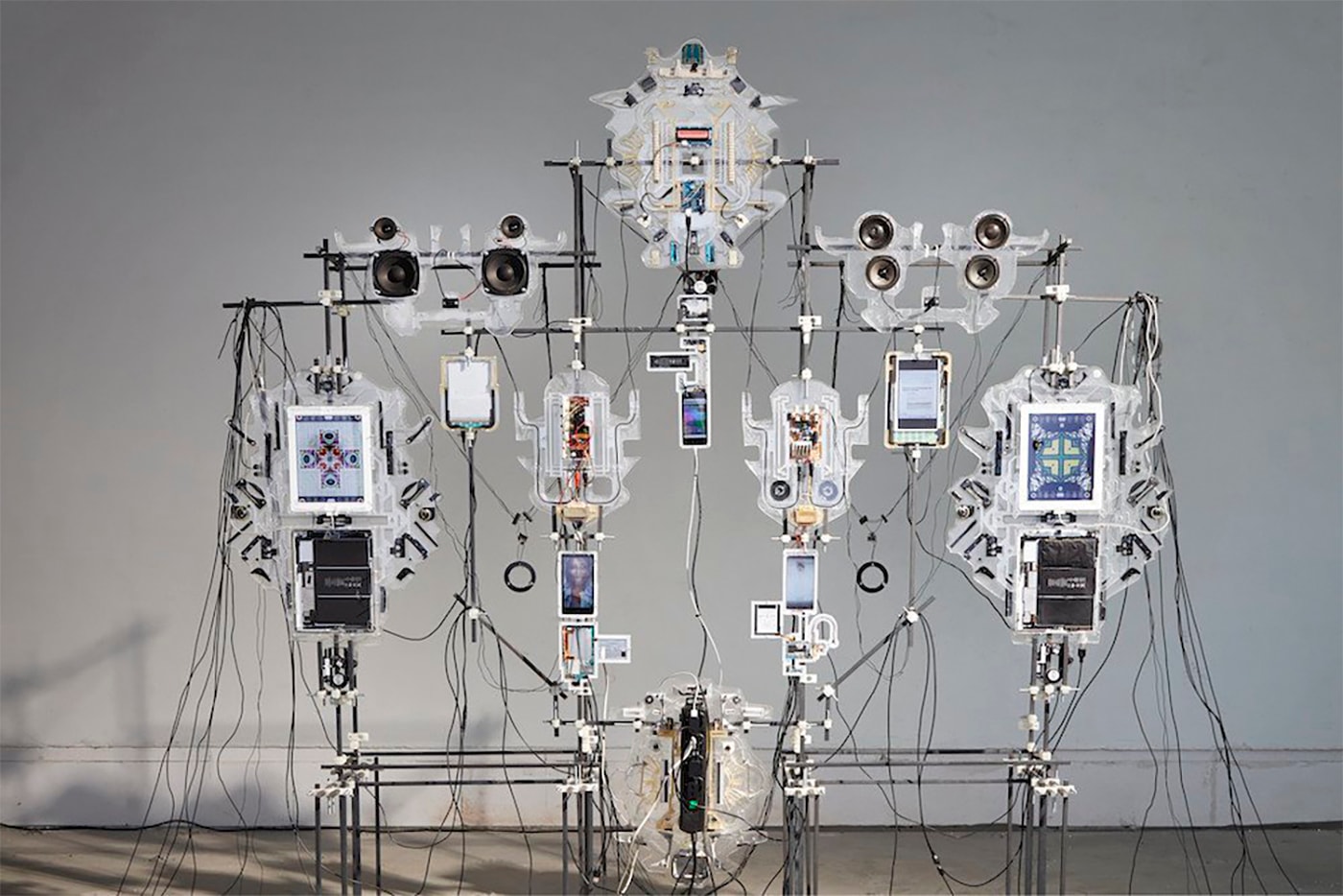 The Dutch Invertuals presentation is always rich with high-quality design research projects, and Teresa Fernandez-Pello's "The Heart of the Heart" was no exception. Alight with flashing digital displays, the piece was suspended in the middle of the industrial space and came across as an altarpiece of sorts. For the designer, the concept was based on the spirituality and ritual tied up with our devices, as well as the way technology represents some of our most existential beliefs.
Edith Arana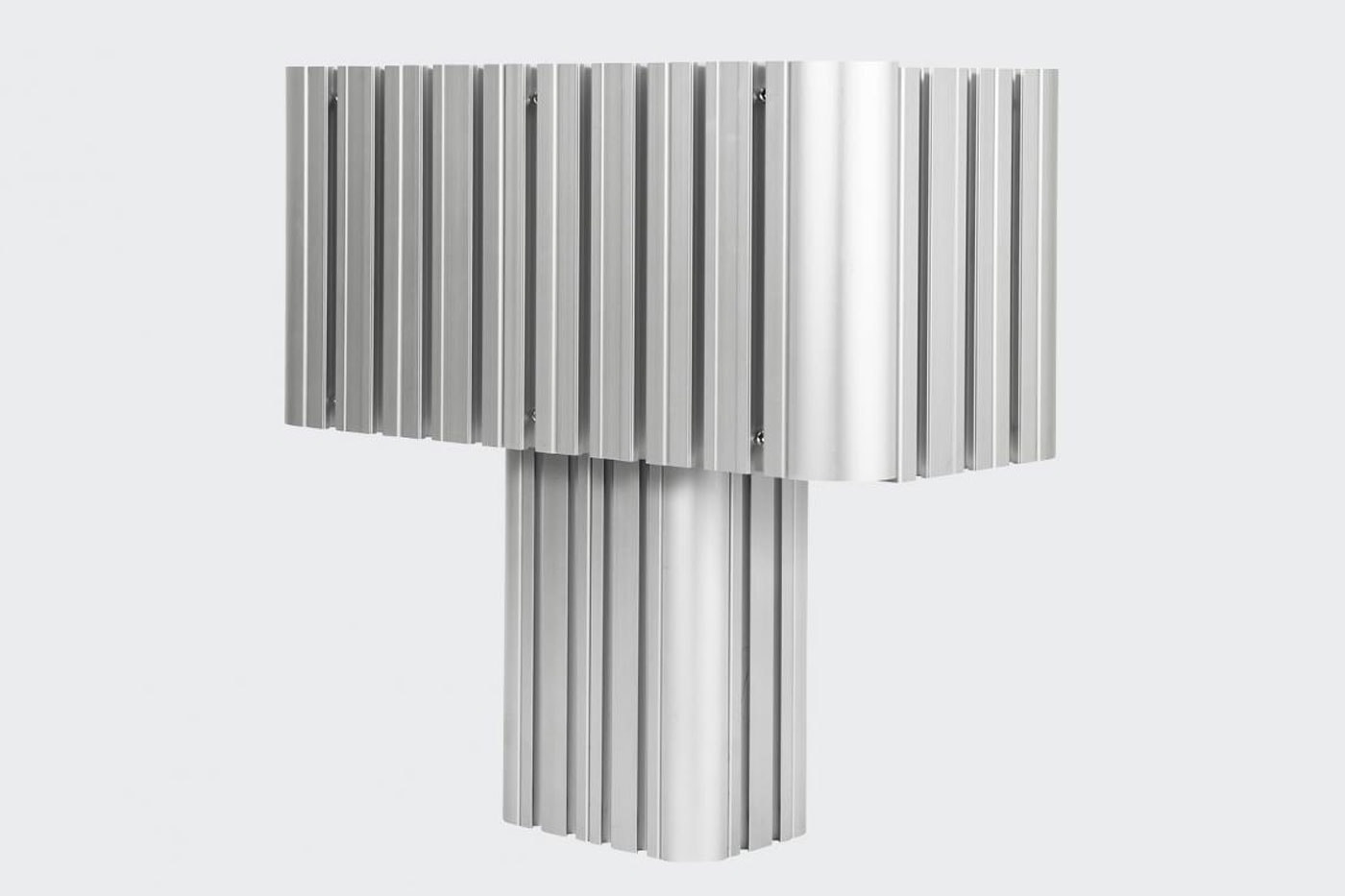 Peruvian designer Edith Arana looked to the brutalist architecture of Soviet buildings when creating the lamp series "World in My Eyes". The pieces make use of structural anodized aluminum – of a material more commonly used in industrial settings. When the bulb is switched on, light shines through the material's gaps and nooks, creating patterned shadows cast across the nearby surface.
Adarsh Nellore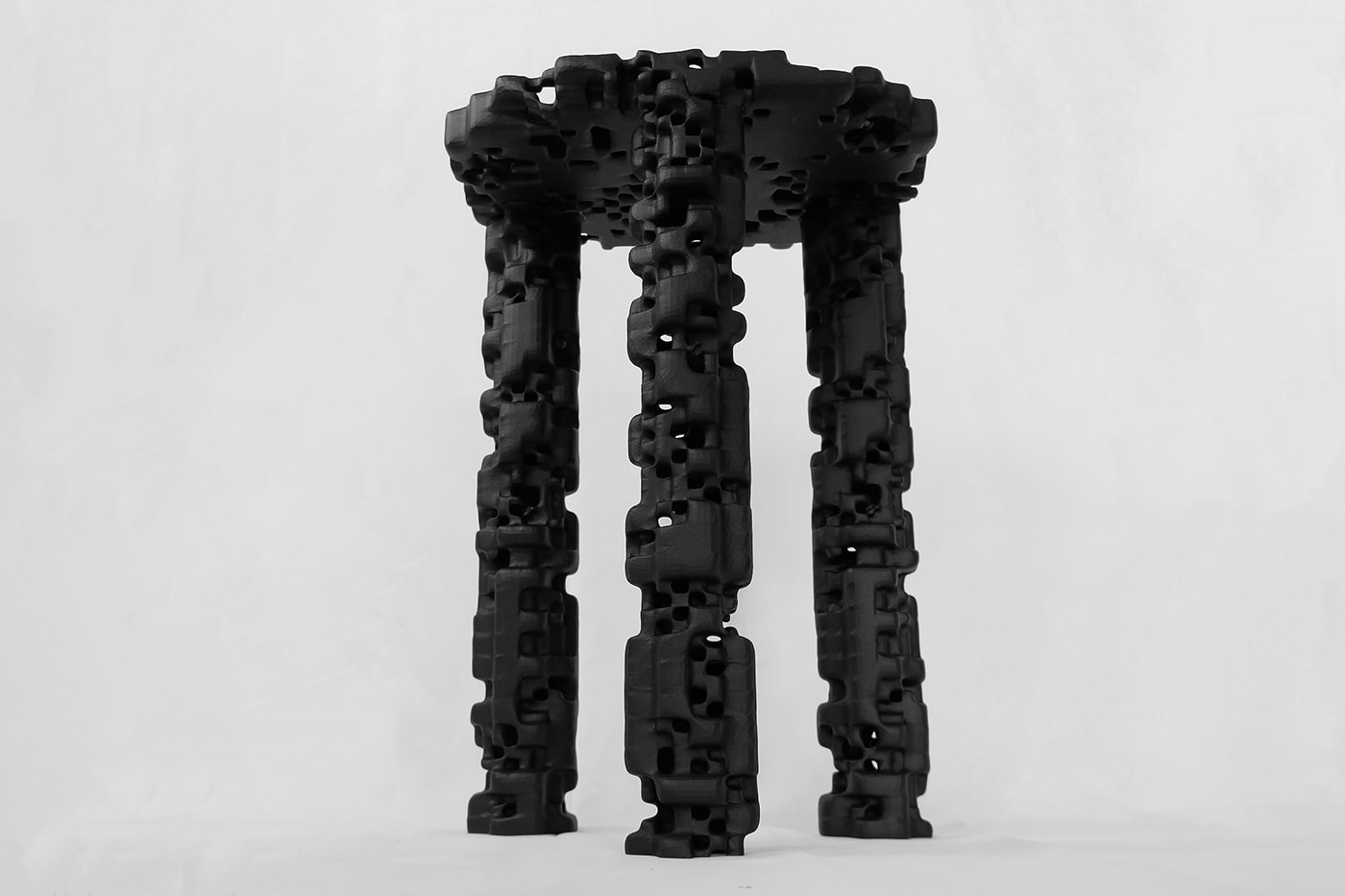 Brands looking to push their processes should look no further than Adarsh Nellore's work for inspiration. His "Unobjects" series investigates what he describes as "non-things", and elevates them through his own specially developed technique, Polymorphic Scaffolding. This involves a combination of photogrammetry, generative algorithms, and additive manufacturing, and results in a series of home accessories crafted from 3D scans of everyday objects.
Kate Greenberg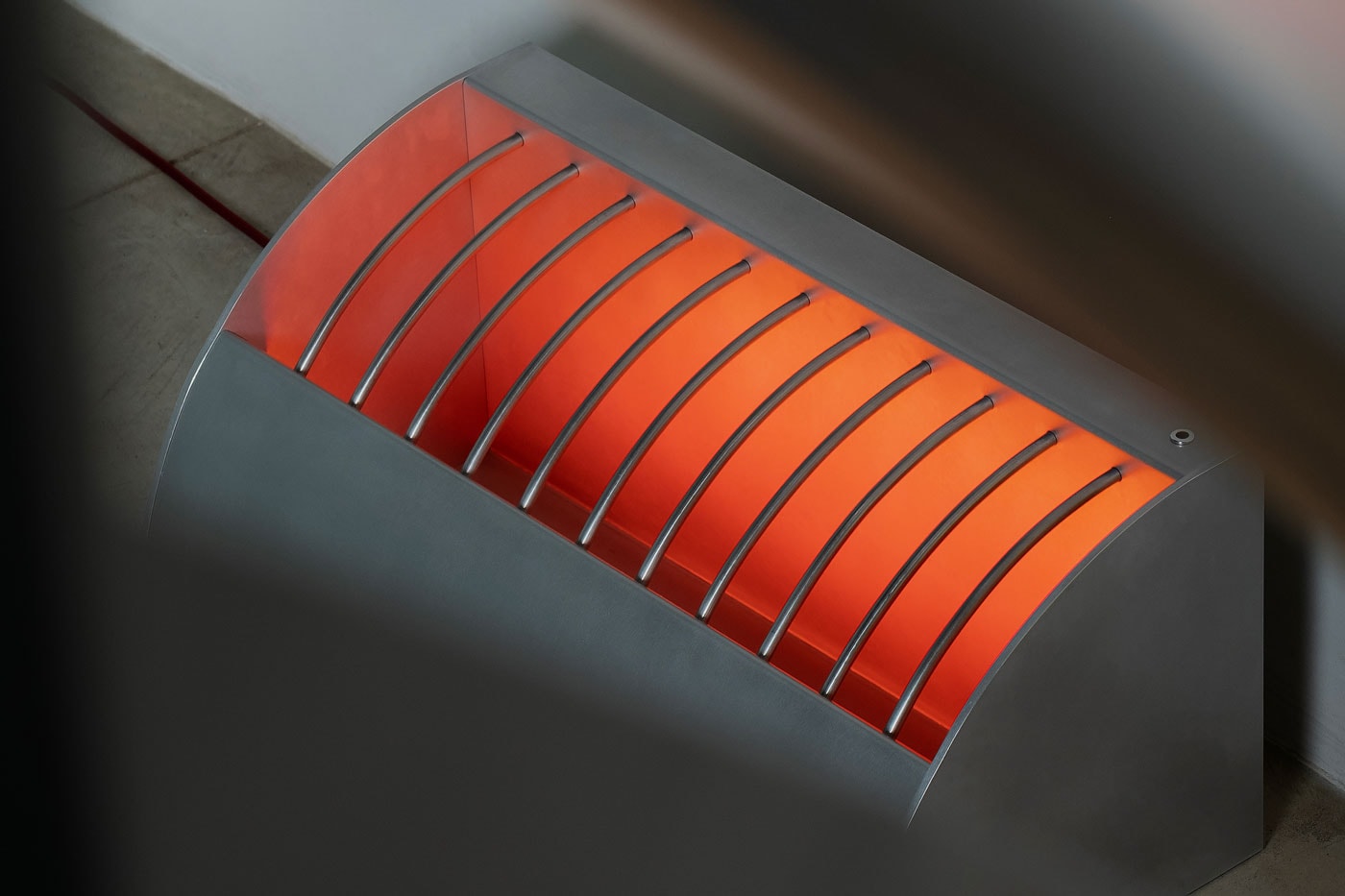 Milan marked the first solo show of US designer Kate Greenberg, who displayed a collection of furniture that is based on a future vision of domestic objects and spaces. The sculptural pieces, which were designed and fabricated by the designer from her California studio, were titled Felled Sky, Radiator and Milk Bench, and are crafted to take the viewer on a journey of unexpected sensations. In her installation, a soundtrack by sound designer and producer RAMZi further assisted in this transportation experience, which took place in a dark basement of a former abattoir.
Holloway Li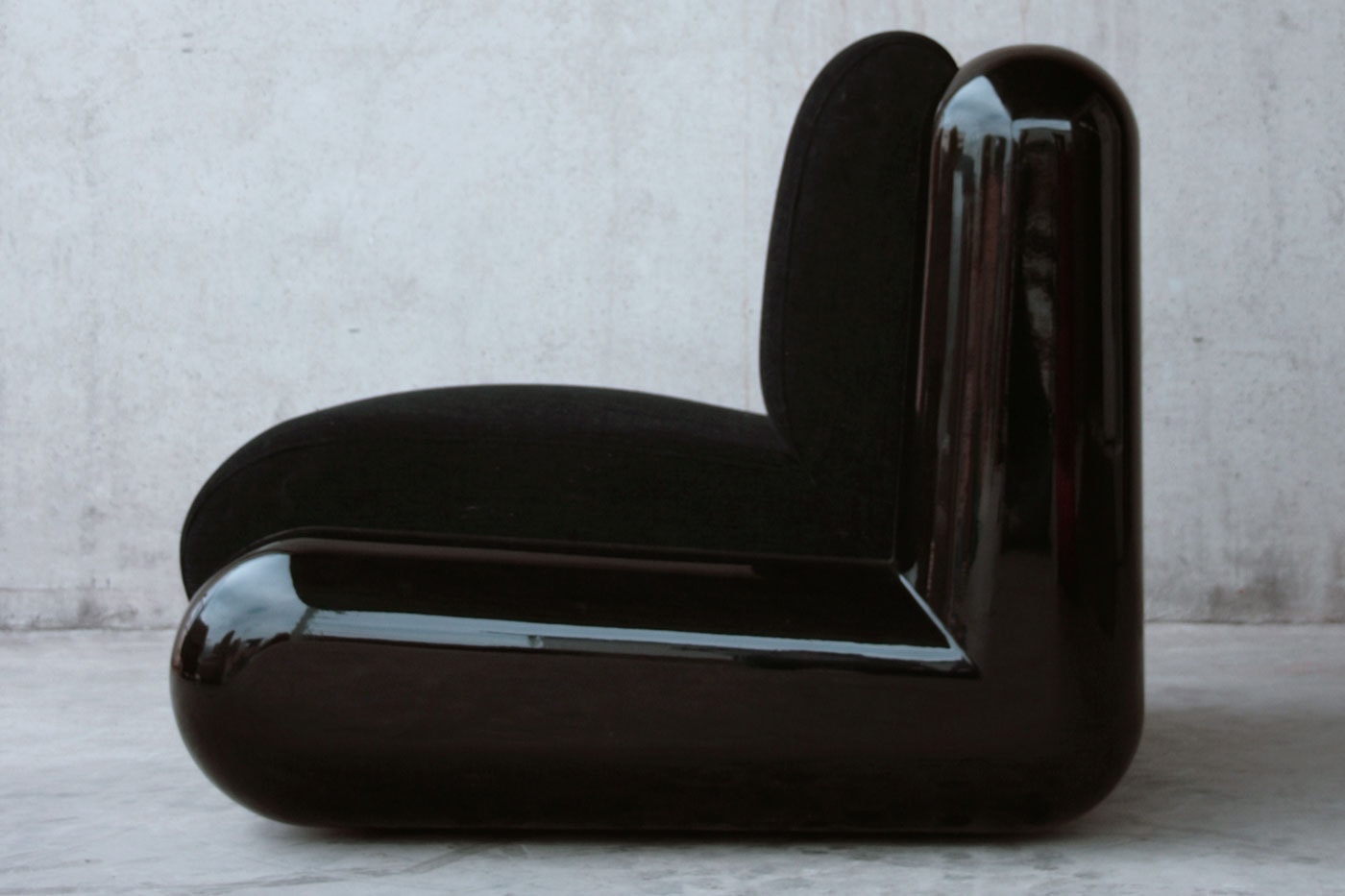 Having released its first collection of T4 chairs last year, London design and architecture studio Holloway Li brought a shiny black version titled "Liquorice" to Milan. Its soft curves and shiny black shell made for a stark contrast against the somewhat Brutalist backdrop of the Alcova location, as well as the brightly colored counterparts surrounding it.
Marco Campardo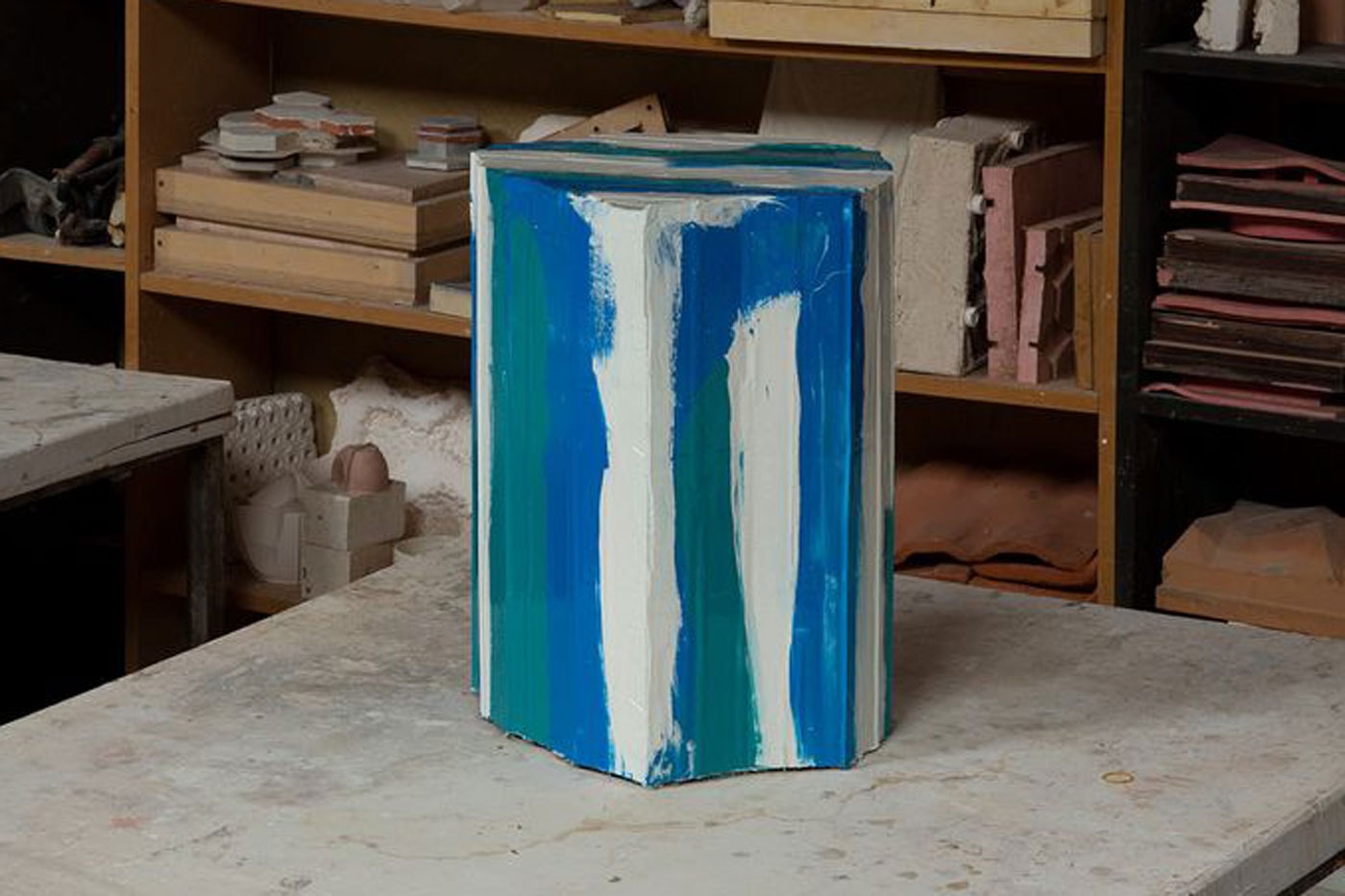 We toyed with the idea of putting Marco on this list, given the fact that the past year has been incredible for him. But, we're predicting that there are much bigger things to come – and we can imagine brands and galleries alike will be queuing up to work with him next year. In the city, his colorful stools were on show at the Teatro Albers space, where they were used in a live weaving workshop from Pisa-based master weaver Laura de Cesare.