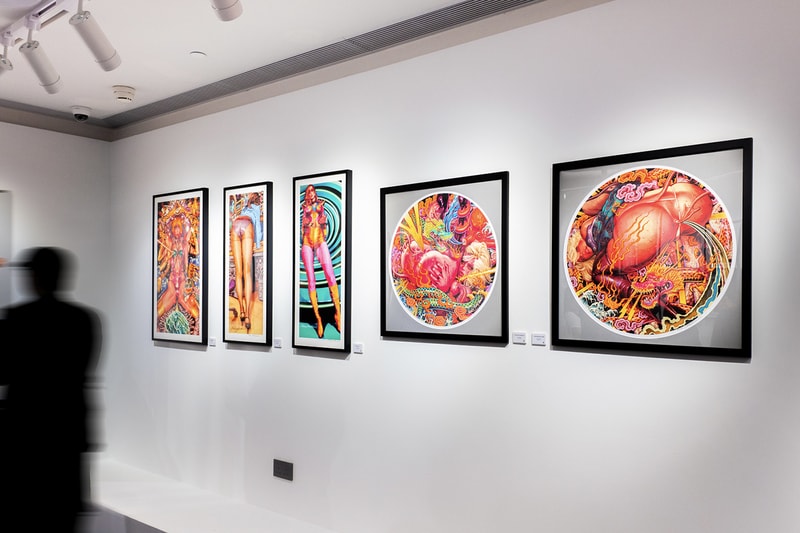 1 of 17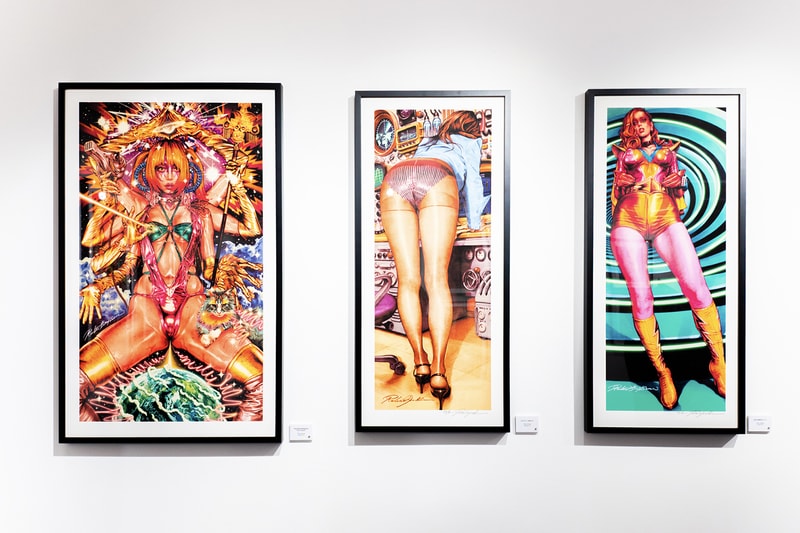 2 of 17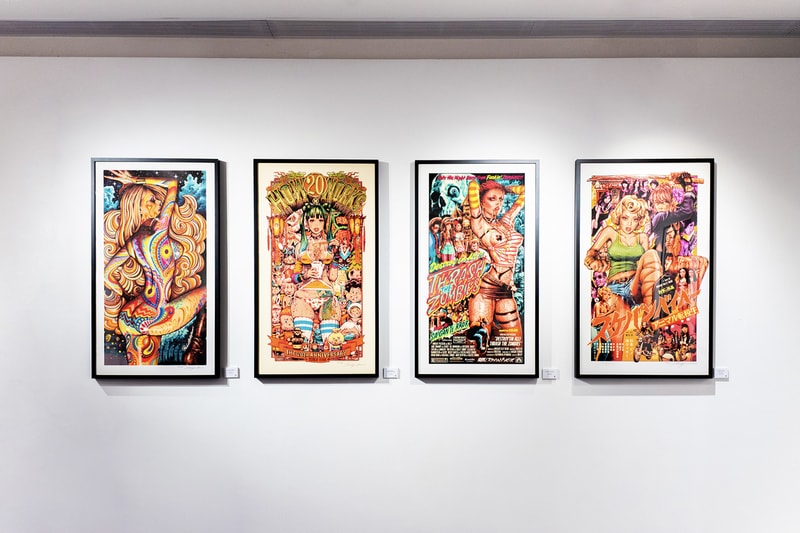 3 of 17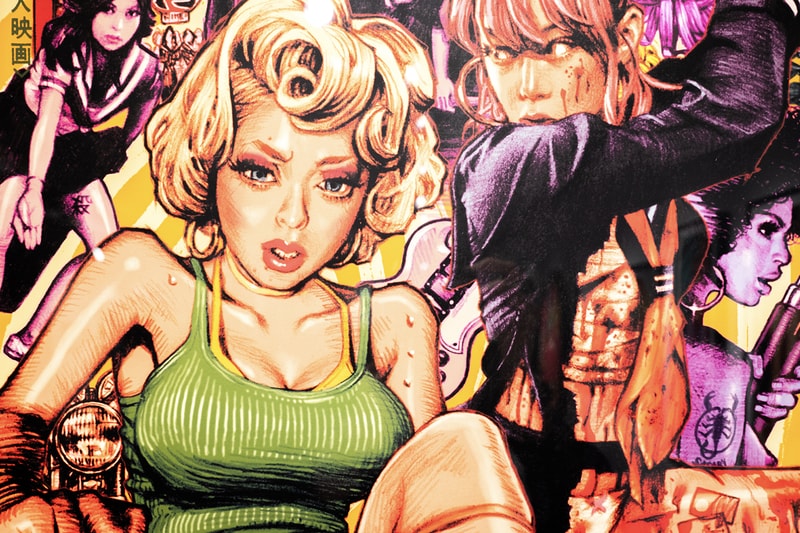 4 of 17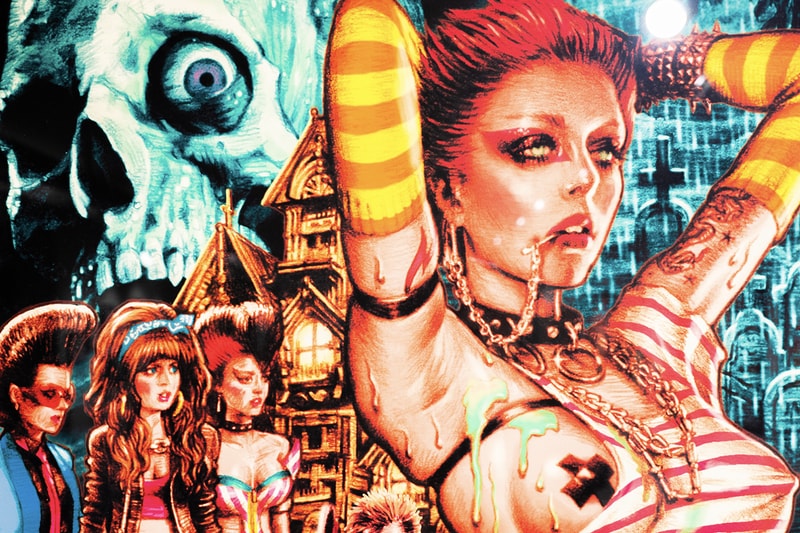 5 of 17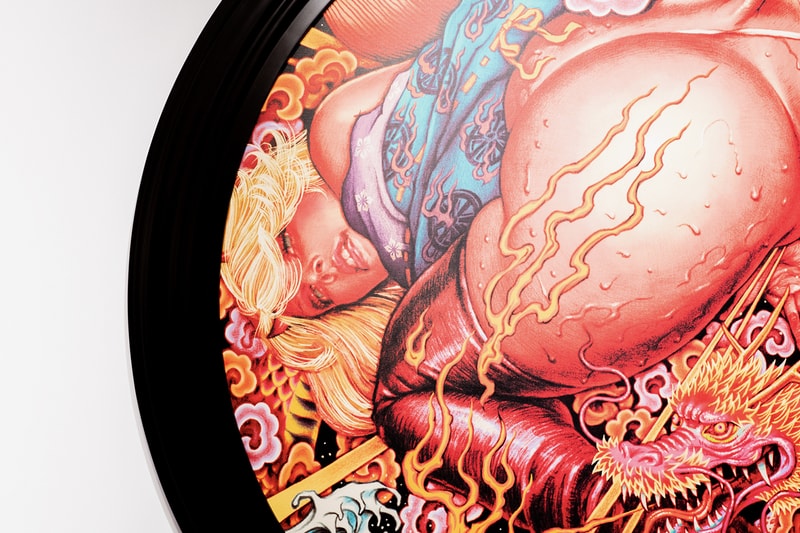 6 of 17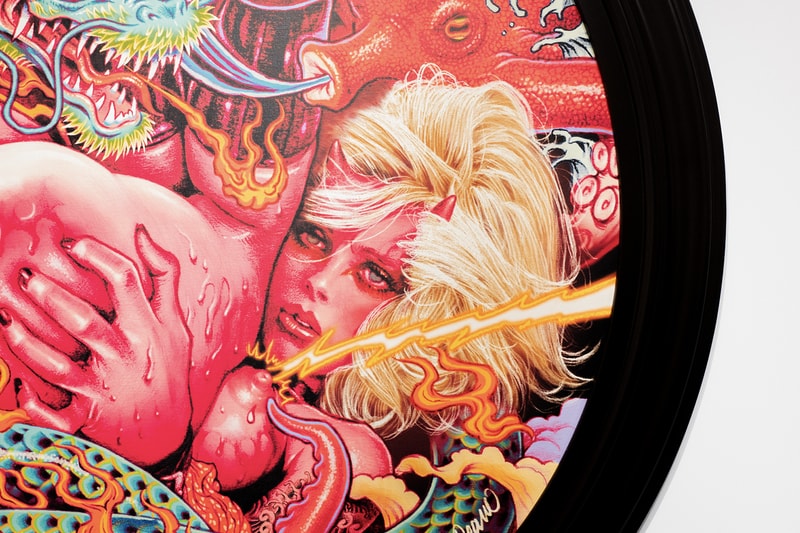 7 of 17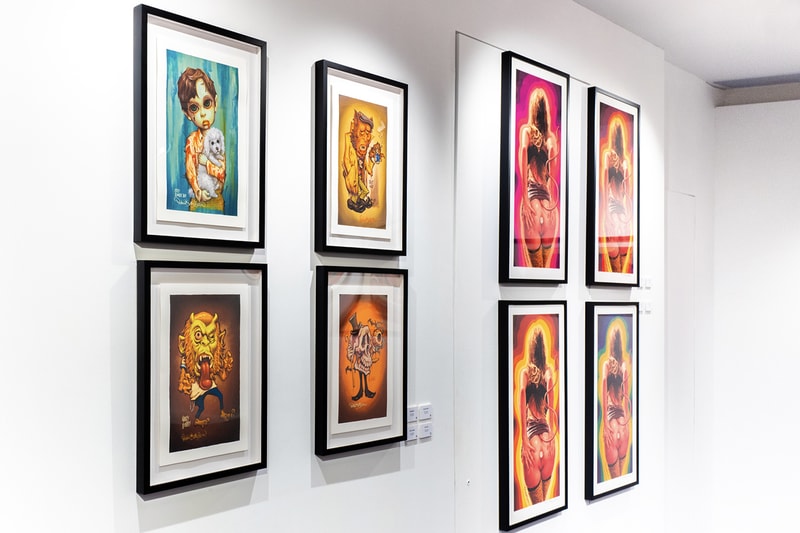 8 of 17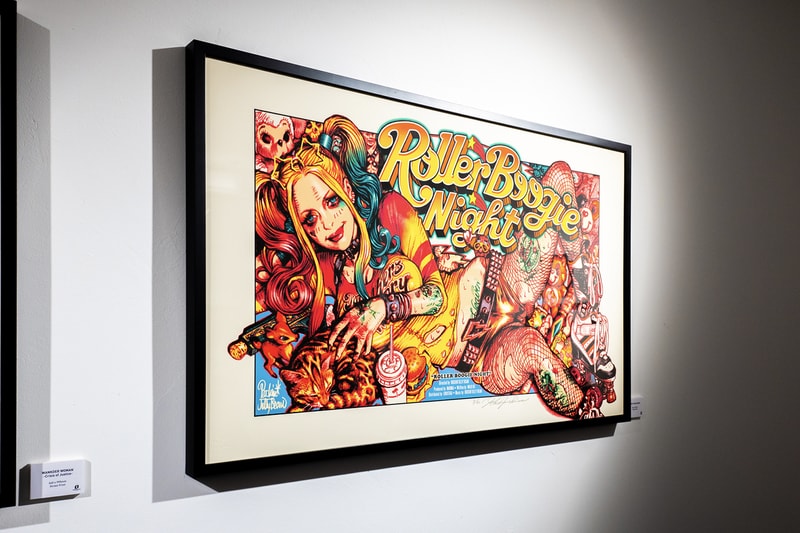 9 of 17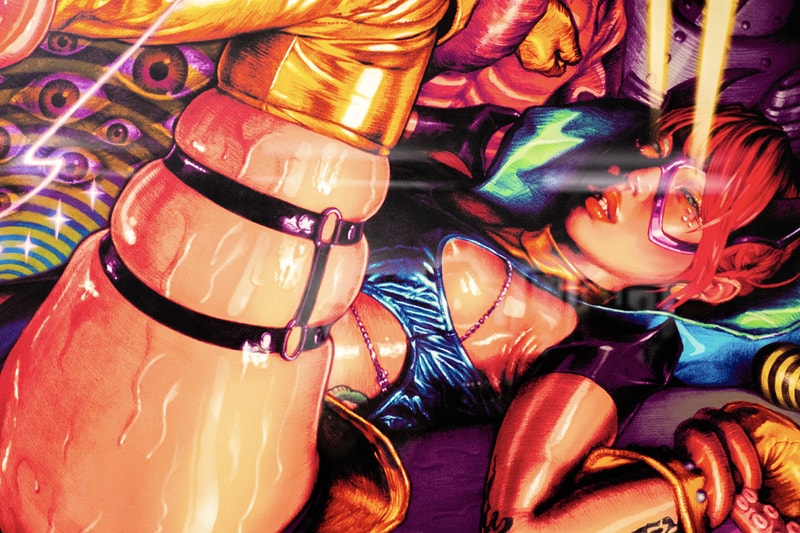 10 of 17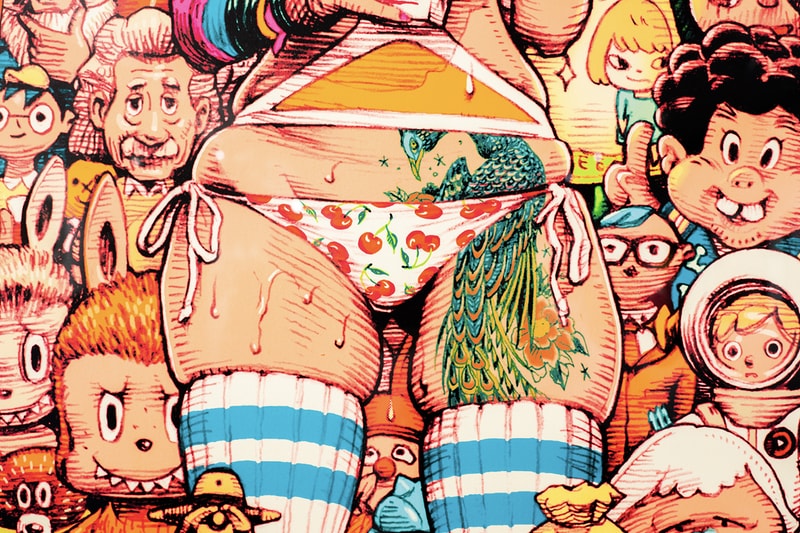 11 of 17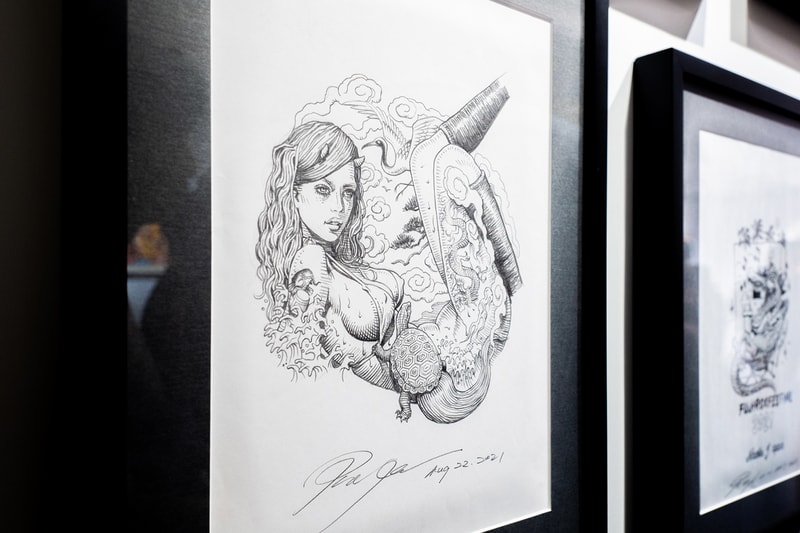 12 of 17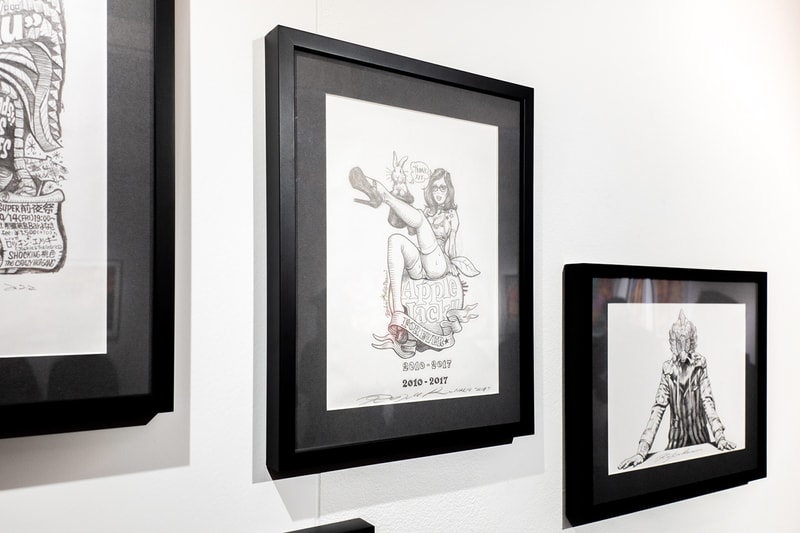 13 of 17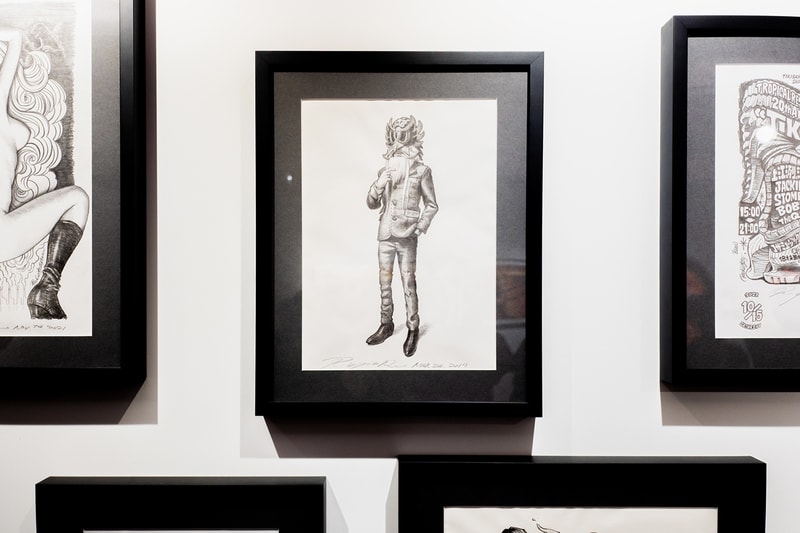 14 of 17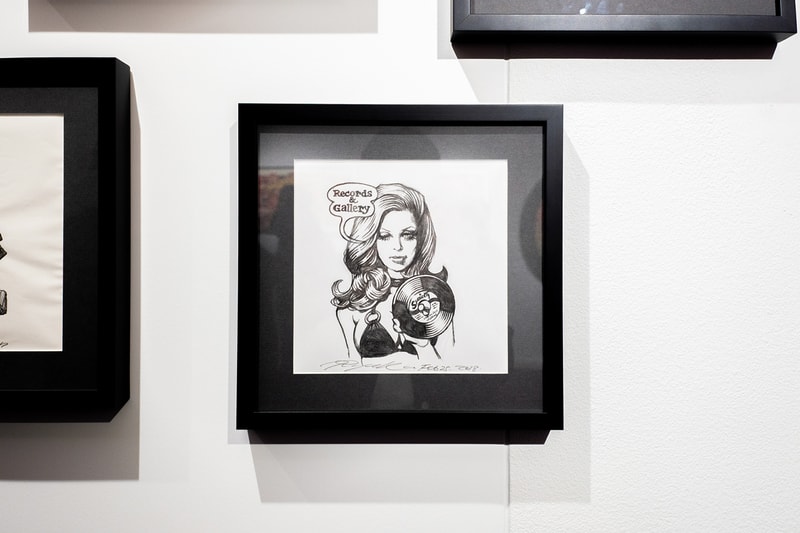 15 of 17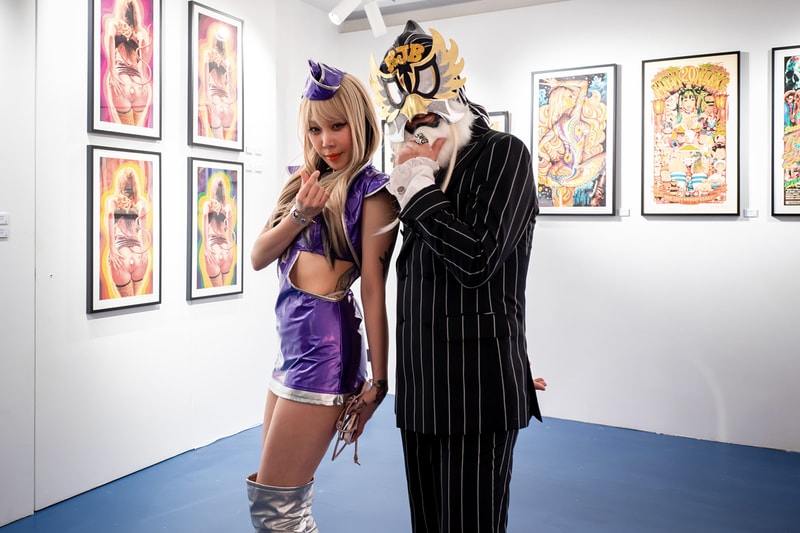 16 of 17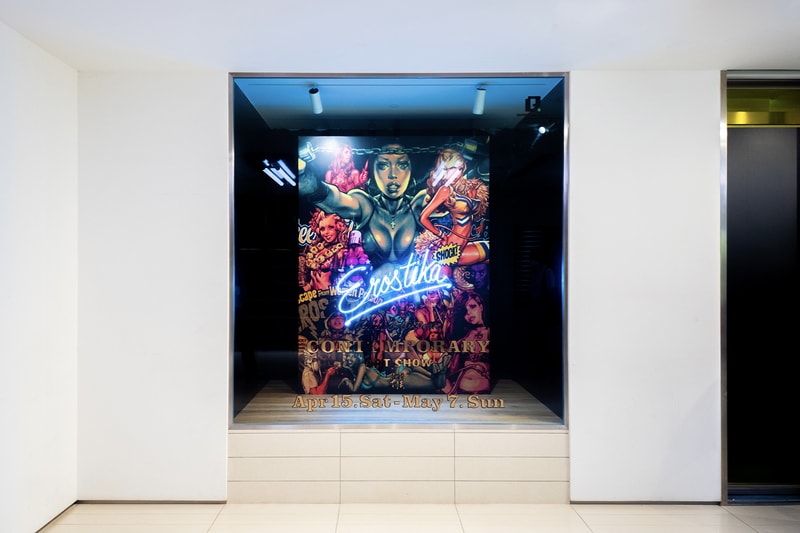 17 of 17
Inside Rockin' Jelly Bean's Mysterious Hong Kong Exhibition, '耀'
Age 18 and above only.
---
Returning to Hong Kong after four years, Rockin' Jelly Bean has unveiled his latest solo exhibition, 耀, which translates to "glory" or "beam" in Japanese. This time around, the masked artist's solo art show is tucked away in BELOWGROUND, an exclusive space within the city's bustling financial district.
Upon arriving at the gallery entrance, visitors will promptly make a stop at a "box office" booth, where access to the exhibition will be granted upon presenting an ID or other proof of age. The process adds to the private and almost taboo mood of the show, alongside the velvet curtains that are used to segregate the exhibition space from the outside world. Once visitors walk through the curtains, they're then welcomed by a sleek and modern gallery space that juxtaposes the mysterious aura that's evoked by the entrance setup.
Known for his Playboy-like artistic approach, as well as frequent depictions of scantily clad women and monsters, the latest exhibition will not disappoint any of Rockin' Jelly Bean's loyal fans. The show houses a total of 45 giclee prints, alongside 14 original drawings comprising both old, new, and out-of-print pieces. Aside from the artwork, a small selection of EROSTIKA posters, T-shirts, stickers, and skateboards are offered in the gift shop corner of the gallery. Attired in his signature stripey suit and extravagant Luchador mask, the artist was accompanied by his mascots, the Jelly Bean Girls at the exhibition preview.
Taking center stage at the intimate gallery space are two special edition circular-framed prints, entitled "大雷神" ("Dai Raijin") and "大風神" ("Dai Fūjin"), which translates to "Big Thunder God" and "Big Wind God" in English. Spanning 1400mm and 1220mm in diameter, both pieces depict the namesake Shinto gods in the artist's hallmarked lascivious aesthetics.
Another noteworthy piece from the exhibition is "Hong Kong Darling," a limited-edition rectangular giclee print dedicated to How2Work's 20th Anniversary. Aside from Rockin' Jelly Bean's sexy female subjects, the artwork also features characters from other well-known contemporary artists such as Kasing Lung, Yoshitomo Nara, Kohei Ogawa, Prodip Leung, and Kila Cheung, alongside iconic motifs that nod to Hong Kong's cultural demographics.
Presented by Quiet Gallery, Rockin' Jelly Bean's 耀 exhibition is currently on view at BELOWGROUND in Landmark until May 7. For those who aren't able to travel to Hong Kong during this period, you can catch a glimpse of the exhibition in the gallery above. Due to the mature nature of Rockin' Jelly Bean's artwork, admission is restricted to 18 years old and above, proof of age and ID verifications are required at the entrance.
Quiet Gallery HK
Shop 1, B/F, BELOWGROUND, Landmark,
15 Queen's Road Central, Hong Kong
View this post on Instagram

Elsewhere in art, Nan Goldin ruminates on the Darkness of addiction in the archive-spanning exhibit Memory Lost.