Usher Gets 21 Savage to Sing "My Boo"
The rapper tries to hit the high notes.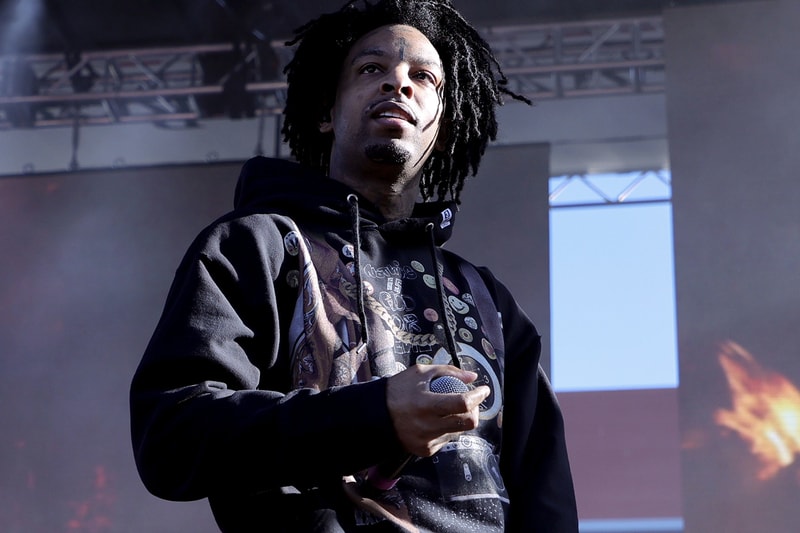 Currently delivering standout performances with his Las Vegas residency, Usher recently delivered an unforgettable show by delivering an unexpected duet with 21 Savage. Sitting in the crowd during a show last week, the Atlanta rapper was given a chance to sing alongside Usher.
During a break, Usher went up to 21 Savage asking, "You like singing R&B and shit, right?" Proceeding to hand a mic to the Slaughter Gang CEO, while saying, "Let's go, Savage. Let's go."
The live band at the show then broke into Usher's 2004 Alicia Keys duet "My Boo," with 21 Savage serving as Keys. Although 21 Savage couldn't hit the high notes, the crowd in attendance had fun watching the two artists deliver the R&B classic.
Watch Usher get 21 Savage to sing "My Boo" below.
For more music news, Drake and The Weekend AI-generated track about Selena Gomez goes viral.