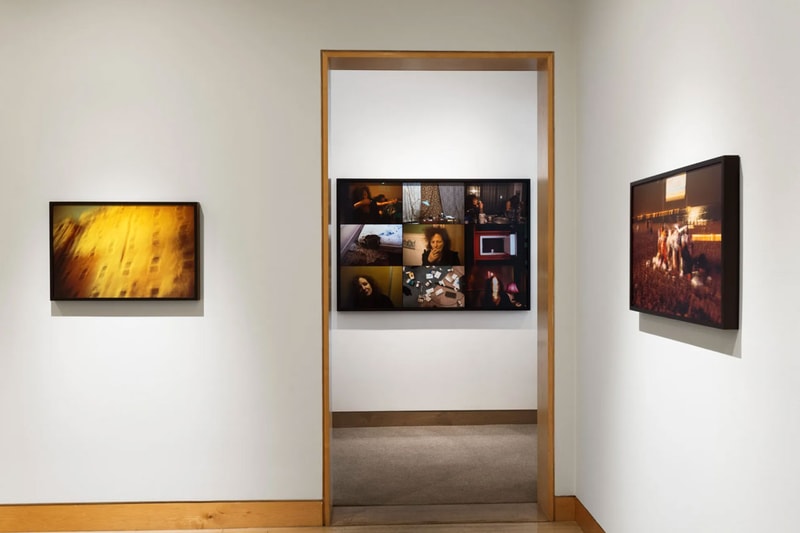 Nan Goldin Ruminates on the Darkness of Addiction in Archive-Spanning Exhibit 'Memory Lost'
Currently on view at San Francisco's Fraenkel Gallery.
---
San Francisco's Fraenkel Gallery first platformed the work of Nan Goldin in 1994. Nearly three decades later, the influential photographer is showing her fifth exhibition at the gallery, a collection of photographs and videos exploring the darkness of drug addiction.
Entitled Memory Lost, the show draws on Goldin's extensive archive of work. Photos span the dreamlike images of earlier periods in her career, along with a series of portraits captured throughout the course of the pandemic, both of Goldin herself and of writer Thora Siemsen.
The show is projected in a dark room and spans 24 minutes in length. As viewers move through the room, they'll listen to a score from Mica Levi, with other music created by CJ Calderwood and the Soundwalk Collective. Goldin's own voice is layered over the soundtrack, hearing the artist answer machine tapes from the 1980s alongside more recent interviews.
Memory Lost is described as featuring scenes from Goldin's personal life and "recounts the pain and fleeting moments of beauty in life lived through the lens of addiction." Images are blurred or overexposed to relay the gaps in memory caused by drug addiction.
Nan Goldin's Memory Lost is currently on view and will be up until April 29.
Elsewhere, Tyrrell Winston touched down in Milan for miart Fair.
Fraenkel Gallery
49 Geary St #450
San Francisco, CA 94108