Vinyl Records Outsold CDs for the First Time Since 1987
In 2022, vinyl record sales were up 17%, while CDs declined by 18%.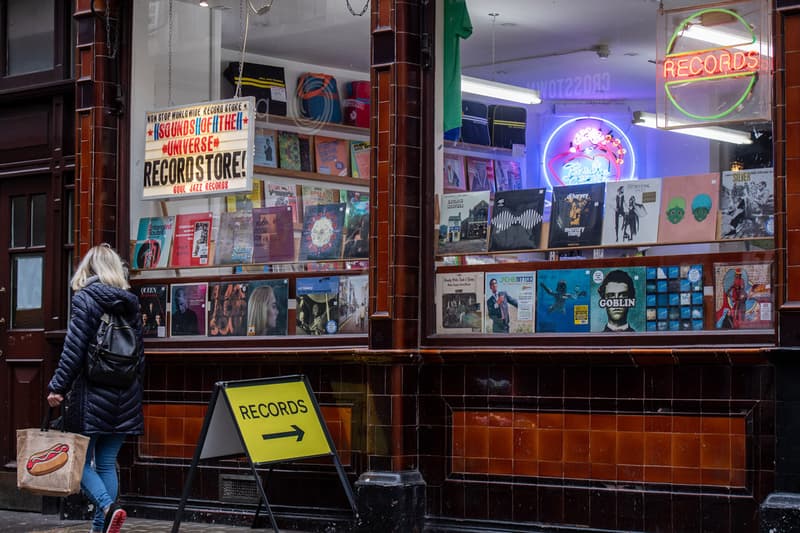 For the first time since 1987, vinyl records have outsold CDs in the United States. In 2022, vinyl records sold 41 million units, while CDs tallied 33 million, according to the Recording Industry Association of America's (RIAA) annual revenue report.
With a sizable lead, vinyl's supremacy has been expected for quite some time. Per the RIAA report, vinyl record sales, which now compose 71% of all physical music format revenue, have consistently increased for the last 16 years. Overall, physical formats jumped by 4%, raking in $1.7 billion USD last year. Of that figure, vinyl sales were responsible for $1.2 billion USD, with a 17% increase in year-over-year sales. Meanwhile, CD sales declined by 18% between 2021 and 2022.
The RIAA's report follows similar figures from the Entertainment Retailers Association (ERA), which claimed that vinyl sales comparatively topped CD sales in the U.K., as well. According to The Verge, vinyl's popularity continues to grow in additional countries, including Germany, Japan and South Korea.
The physical format's resurgence can be attributed to several factors, including vinyl's authentic sound and its nostalgic feel for older generations. But younger consumers are larger buying vinyl records, too. In fact, several Gen-Z-favorite artists emerged as vinyl's highest-sellers last year. Notably, Taylor Swift sold nearly 1.7 million vinyl records in 2022, and Harry Styles followed with 719,000 sales, according to Luminate. Both artists surpassed The Beatles, who sold 553,000 units.
For more information on vinyl's comeback, peruse the Recording Industry Association of America's annual revenue report, here.
In more music news, Drake and Lil Baby are supposedly making a joint album.