Crocs Explores the Hidden Spaces Inspiring Next-Gen Music Artists
Placing the new Echo Sport at the forefront of their escapes.
The release of Crocs' new Echo Clog last year symbolized a new design direction for the global footwear brand. Delving into experimentations with innovative sports-led properties, the Echo Clog bridges a gap between its foundations in comfortwear and hyper-functionality. Considering its wide-spread popularity, Crocs takes the bold form of the Echo Clog and transfers it into a new slide version ahead of the summer season.
Bringing the dynamic collection into focus, Crocs explores the unification of these two facets in a new campaign produced by Hypebeast. Stepping into London, Paris and Berlin, the visuals tap into the creative worlds of three emerging music artists. Though nuanced in their musical practices, they reveal the ways in which the escape to hidden spaces is sacred to their individual processes and why the wondrous journey to inspiration always begins at their Echo footwear.
Hailing from Germany, multi-instrumentalist Sumpa is known for captivating R&B enthusiasts with his harmonious music profile and soothing beats. It could be said that the picturesque settings in his home city of Aachen first influenced the artist's meditative sound, but now he's based in Berlin, seeking out peaceful spaces that "nobody knows about" is essential. Meandering through the quiet alleyways of the city with the support of Crocs' molded footbed he says, "When I'm in the city, I shut everything down just by walking." With the Echo Slide patiently on stand-by for summer, Sumpa intends to "see so many things, at the same time" all year round. After all, it's what inspires him.
1 of 6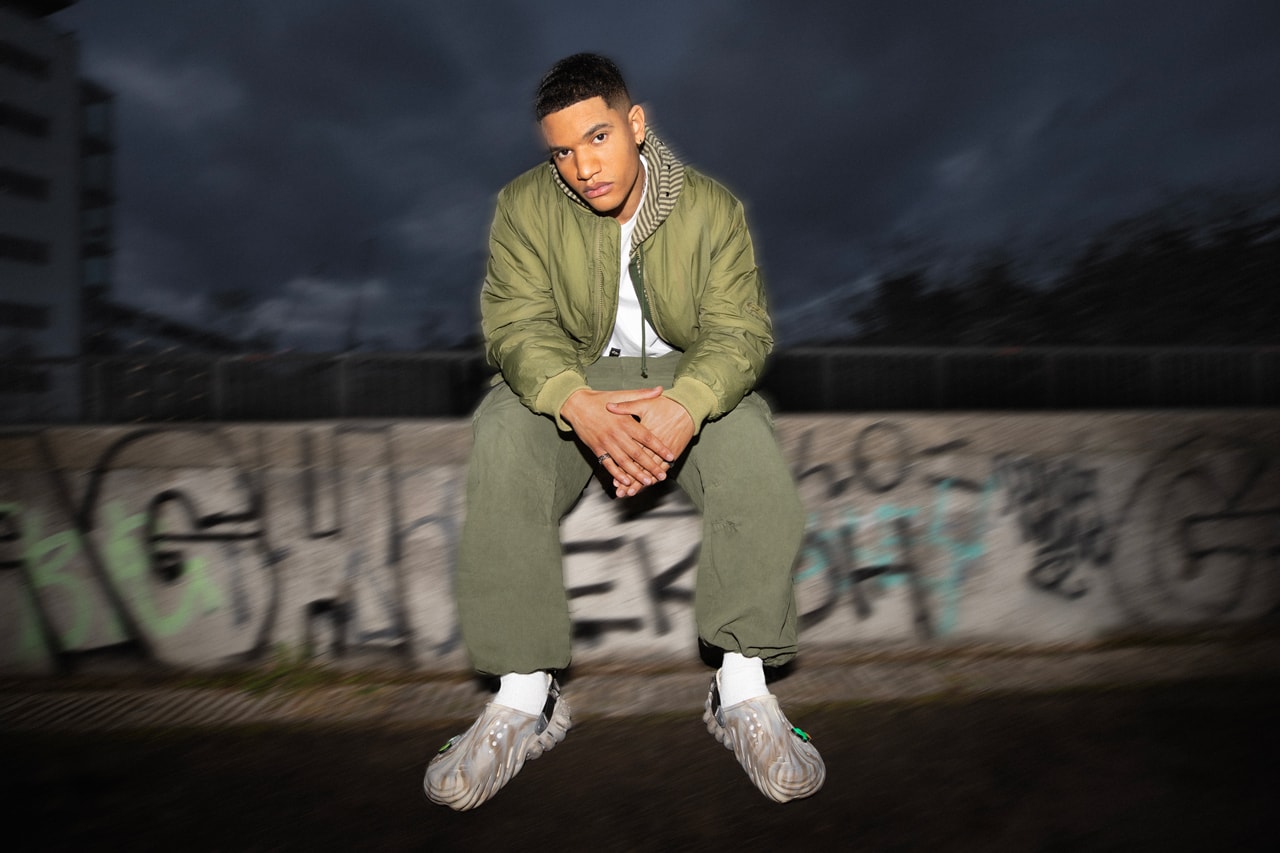 2 of 6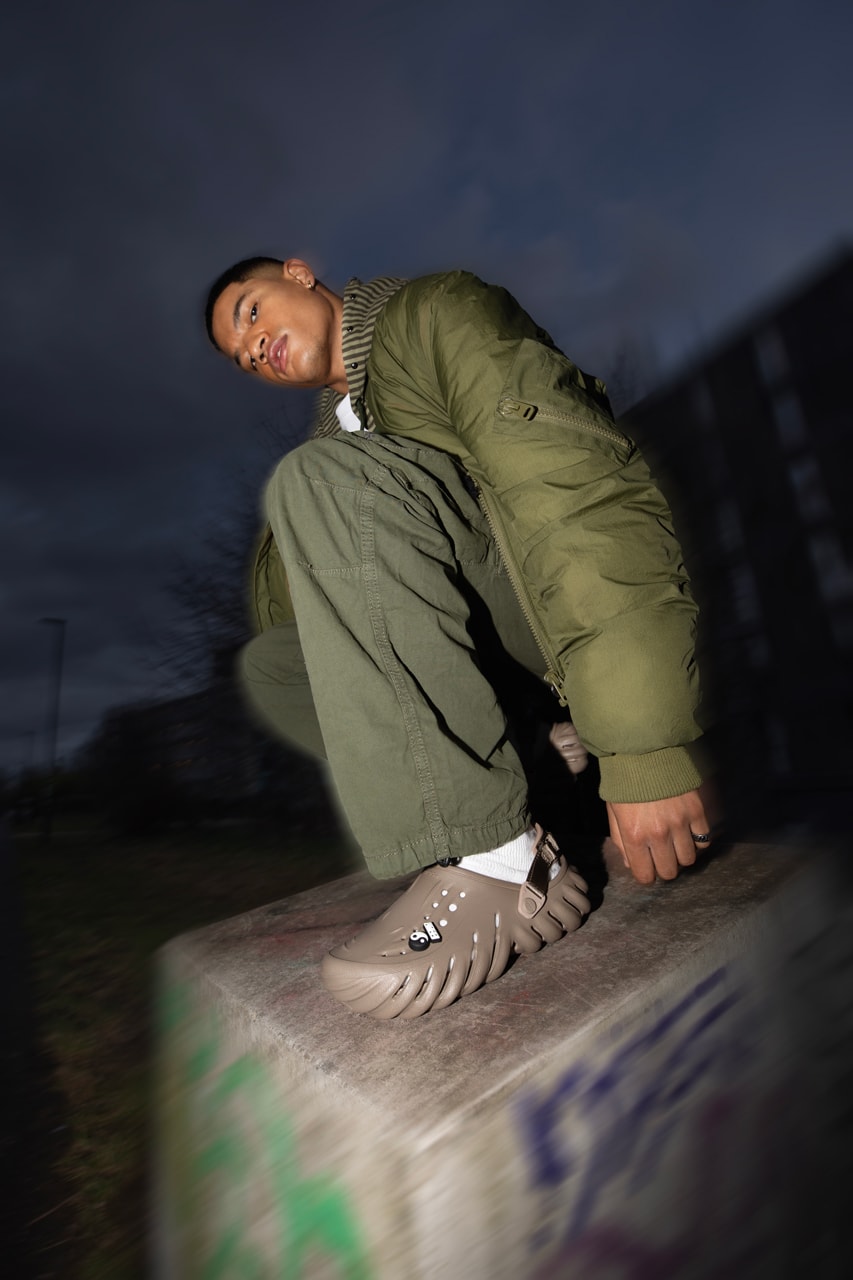 3 of 6
4 of 6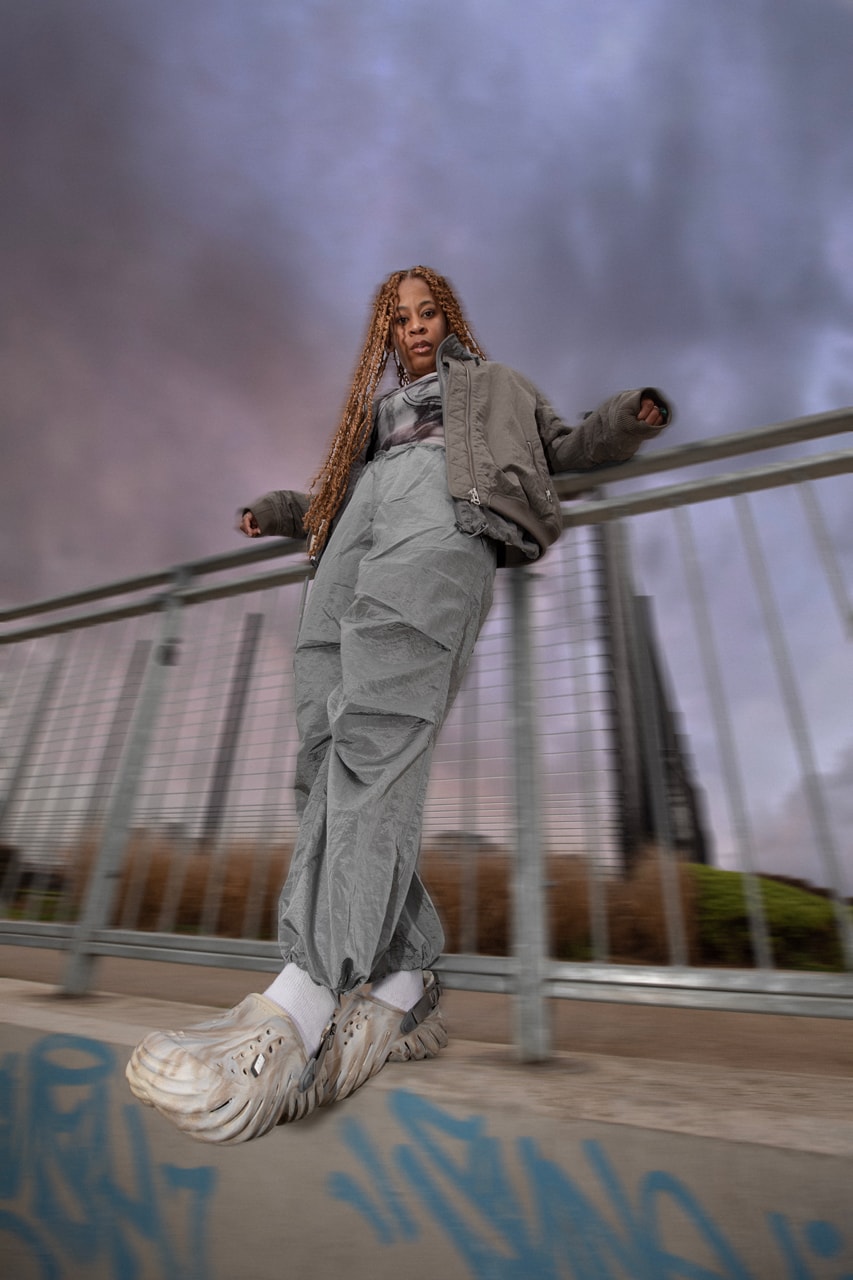 5 of 6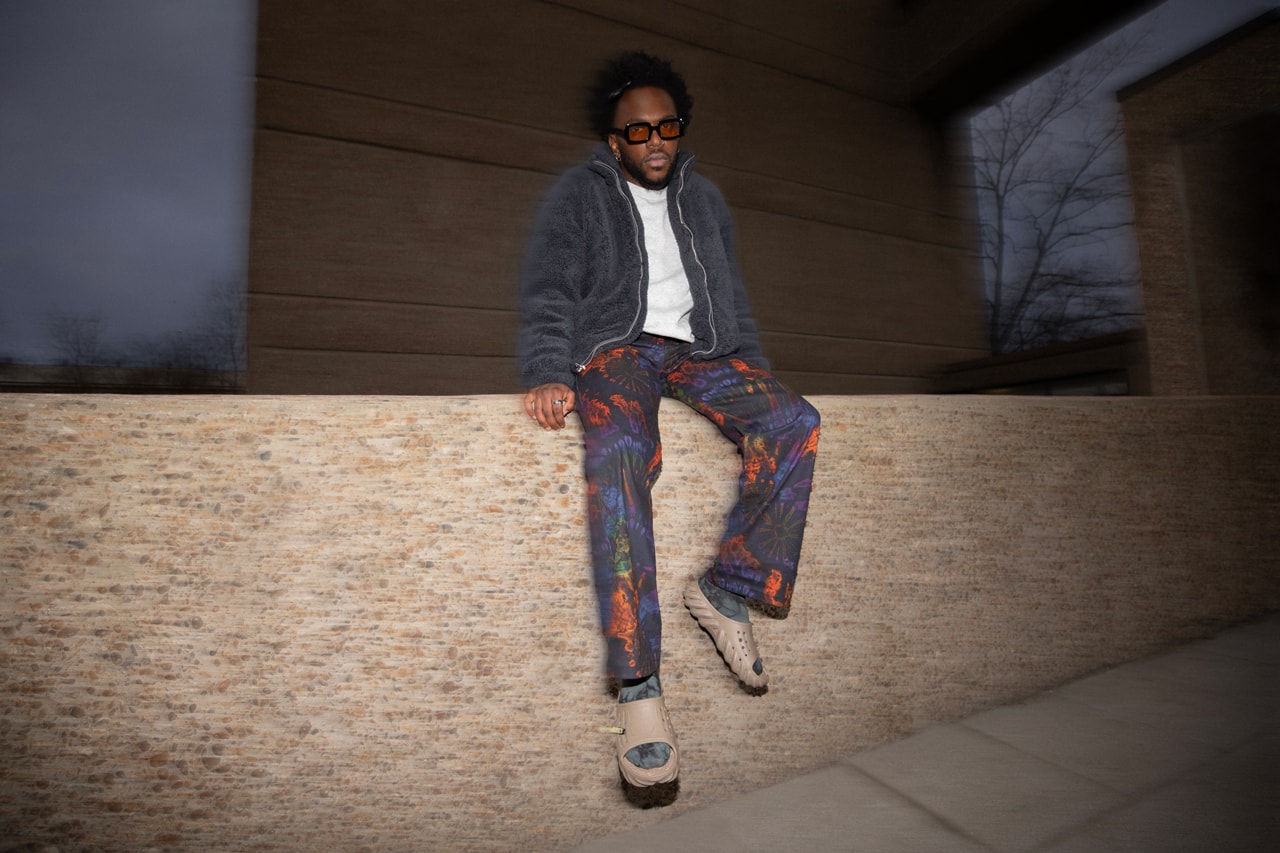 6 of 6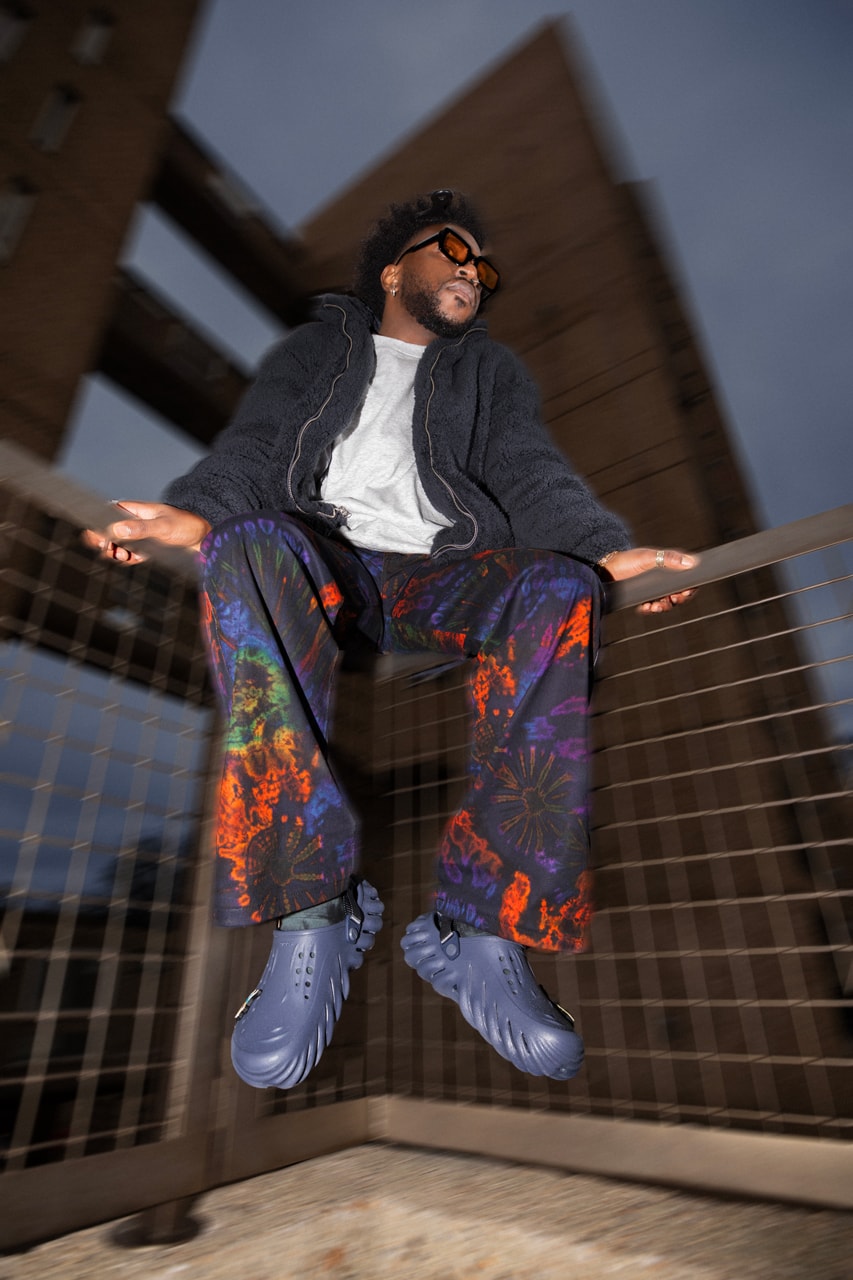 Meanwhile in Paris, Gabonese rapper and composer Vicky R can be found grafting hard to catapult her own legacy but also blaze a trail for others to follow. Whilst this requires her to regularly be in the studio, she likes to stop and take a break in surrounding green spaces. "It's important to be surrounded by nature because we can reconnect with ourselves," she reflects in the campaign. With the muted pink Echo Clog on foot, she effortlessly moves from indoors to out while maintaining her cutting-edge style.
From day-to-night, the versatile Echo Clog is now firmly in the rotation of British rapper ANTSLIVE too. He rounds off the series across the twilight bridges of North London. Born and raised in the energetic capital means the emerging artist is well-accustomed to crowded city life. As opposed to escaping his hectic reality, the breakthrough artist enjoys being immersed in lively scenes and considers long walks his "reset." After winding through paths and roadsides – thanks to Crocs' deep ridged soles – he stops and contemplates, "Anything that gives me peace of mind helps my creative process. I love seeing the hustle and bustle of the city, because it reminds me to go even harder."
Discover how the functional clog provides unparalleled comfort and extended support along inspiring trails by exploring the campaign above.
Head to Crocs' website to shop the Echo Clog and Echo Slide, with prices starting at $69 USD.