Tom Ford Reveals 2023 Plastic Innovation Prize Winners
At the Green Carpet Fashion Awards, three companies received sizable investments to achieve market adoption for their thin-plastic alternatives.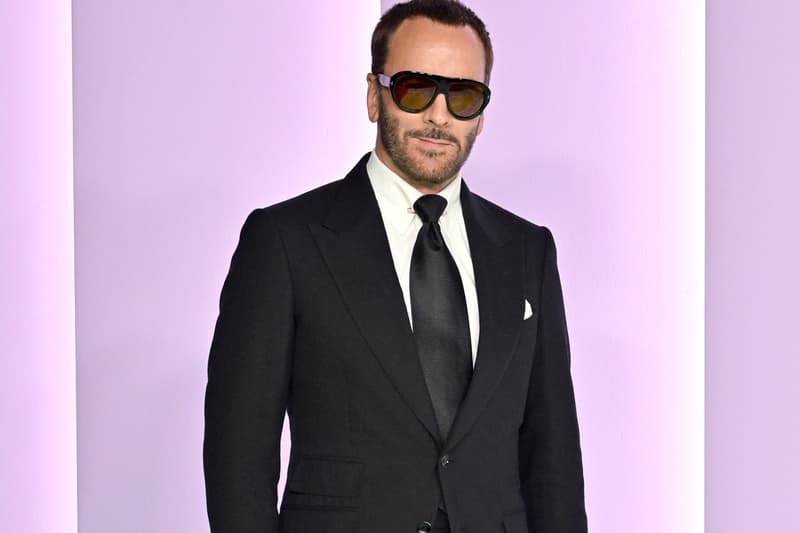 At the Green Carpet Fashion Awards on Thursday evening, Tom Ford revealed the winners of his Plastic Innovation Prize, a global competition powered by nonprofit Lonely Whale to "source and scale marine-safe and biologically degradable alternatives to traditional thin-film plastic made from fossil fuels."
The accolade includes a $1.2 million USD Prize Purse to help winners scale their alternatives to thin-film plastics, which compose 46% of all plastic waste in the ocean each year. The sizable sum is a combination cash prize and direct investment from Title Sponsor Tom Ford Beauty, The Estée Lauder Companies and Trousdale Ventures.
"I started this Prize three years ago with a harrowing fear that the world our children would inherit would no longer be a livable one," said Ford. "I wanted to be a part of the solution, not be an arbiter of the problem. If we did nothing about the waste and pollution flooding our oceans the disruption to our planet would be irreconcilable."
"Our three winners have created truly viable alternatives," he added, "alternatives that when scaled across markets and industries will drastically change the course of the health of our planet."
A panel of Prize Judges, which included two-time world champion surfer John John Florence, Rothy's head of sustainability Saskia Van Gendt, award-winning documentary filmmaker Susan Rockefeller and human rights activist Trudie Styler, among others, selected the Prize winners, with backing from an esteemed group of Scientific & Technical Advisory Board members.
"Growing up in Hawaii, the ocean has always been home and something I do not take for granted," said Florence. "I want to do what I can to ensure that future generations have the same opportunity I do to enjoy the ocean, which is why I decided to collaborate with Lonely Whale. The innovations from the winners of the TOM FORD Plastic Innovation Prize are a testament that we can transform the way we think about plastic that ends up in the water and the impact it has on our planet."
They made their top choices based on a nine-month-long testing phase, which was aligned with international standards, to "ensure their materials are biologically degradable, minimize negative social and environmental impacts, meet industry performance standards, and are also cost-competitive, scalable and market-ready." The program included field exams in the Caribbean waters as well as in-lab testing spearheaded by the New Materials Institute at the University of Georgia.
Following the tests, the Prize Judges selected three winners: Sway, an American company that created replacements for regenerative thin-film plastic with seaweed and home-compostable materials; Zerocircle, which also crafted ocean-safe packaging materials from seaweed cultivated in India, and Notpla, a London-based company that is pioneering natural-membrane packaging.
From the Prize Purse, Sway received $600,000 USD, Zerocircle won $250,000 USD and Notpla earned $150,000 USD. The remaining $200,000 USD was distributed evenly among finalists last year.
Lonely Whale is now preparing to launch an "Innovation Accelerator" that is designed to help the aforementioned winners obtain widespread market adoption for their forward-minded alternatives. The nonprofit will share more details on the program in June 2023.
Elsewhere, Stefan Cooke FW23 takes a deep dive into American fashion history.