For Donatella, Versace's FW23 L.A. Show "Feels Like a New Chapter"
Hypebeast speaks to the legendary fashion designer about the star-studded, shimmering spectacle that is Versace's latest runway show.
1 of 82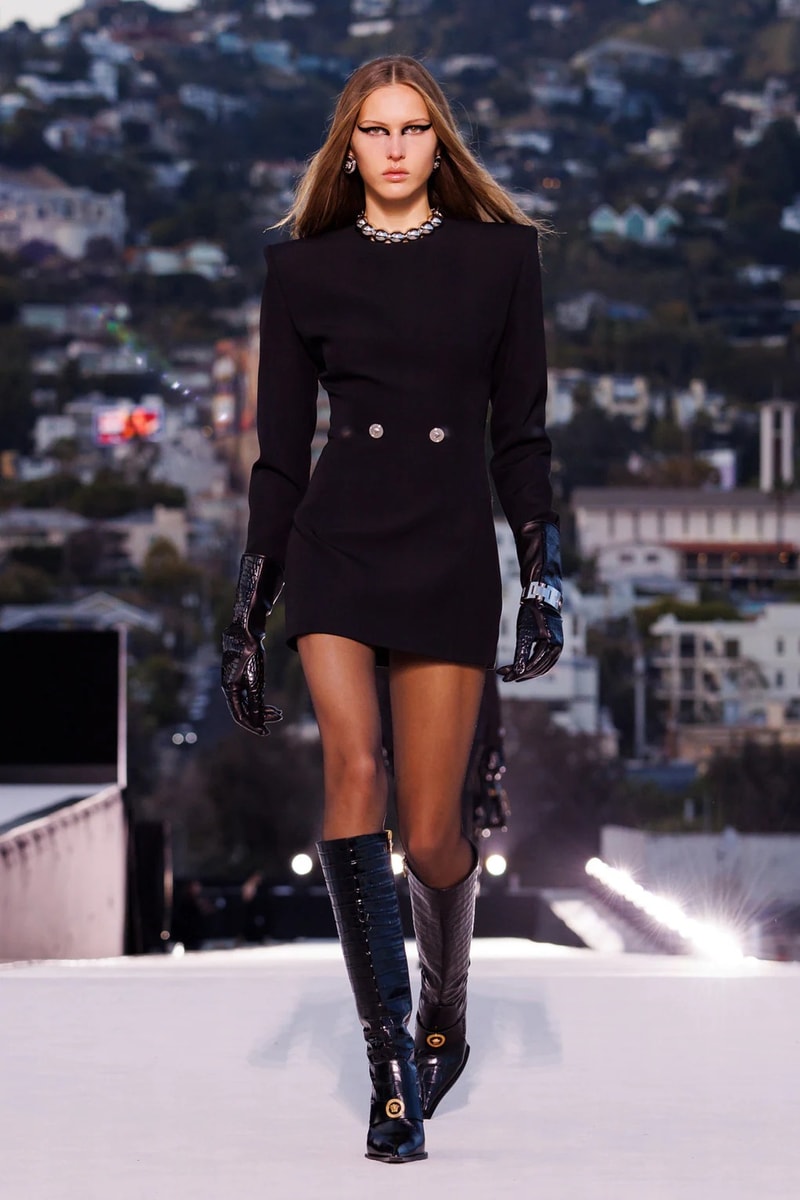 2 of 82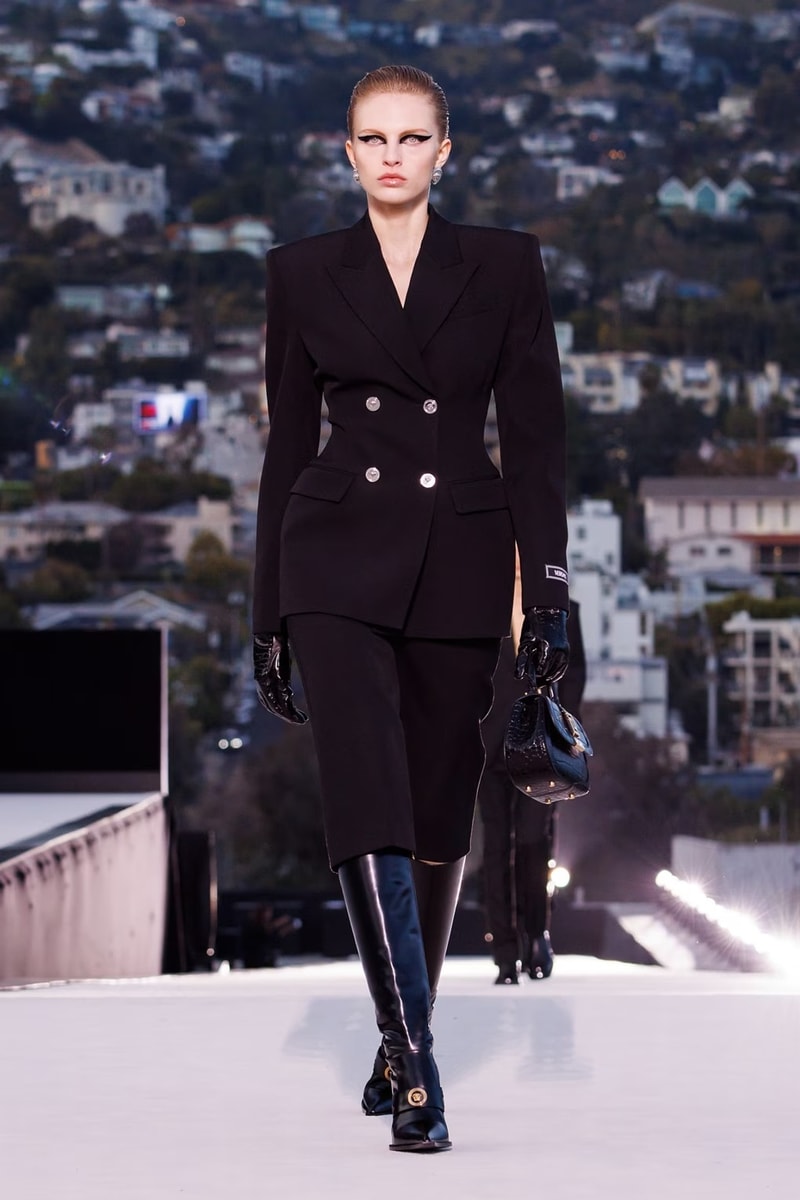 3 of 82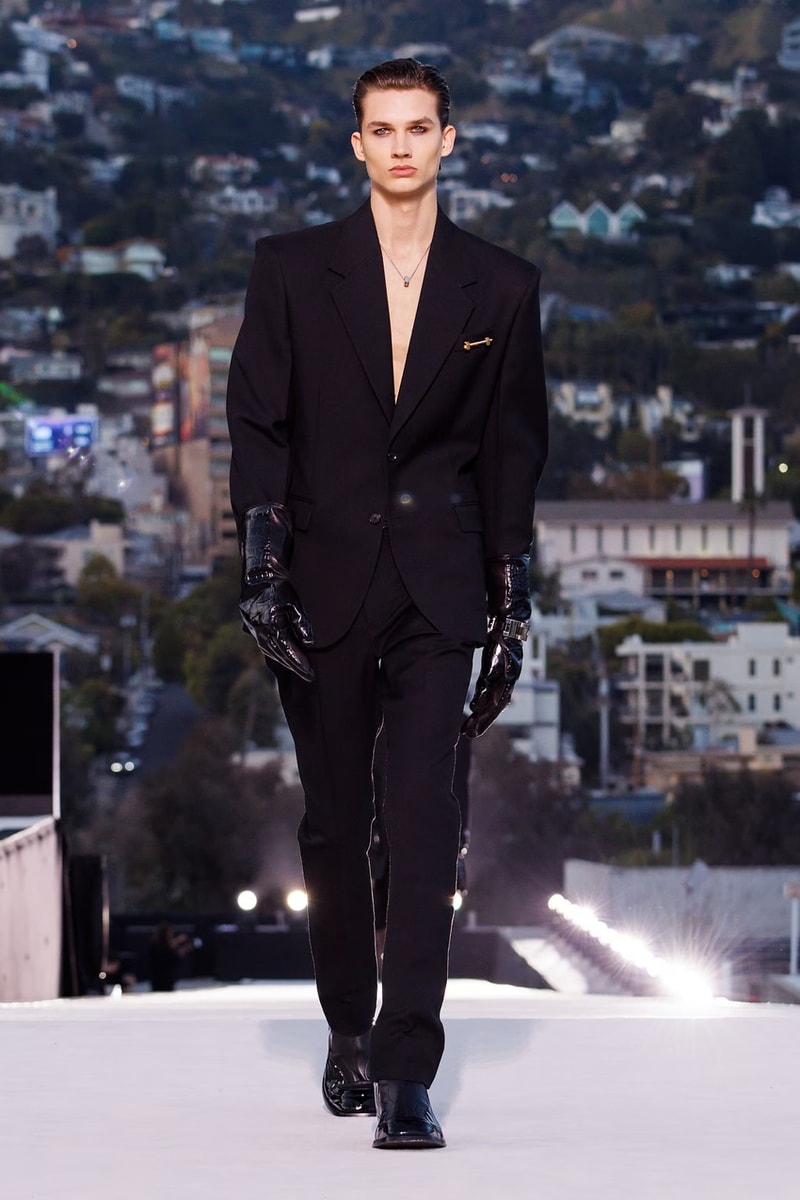 4 of 82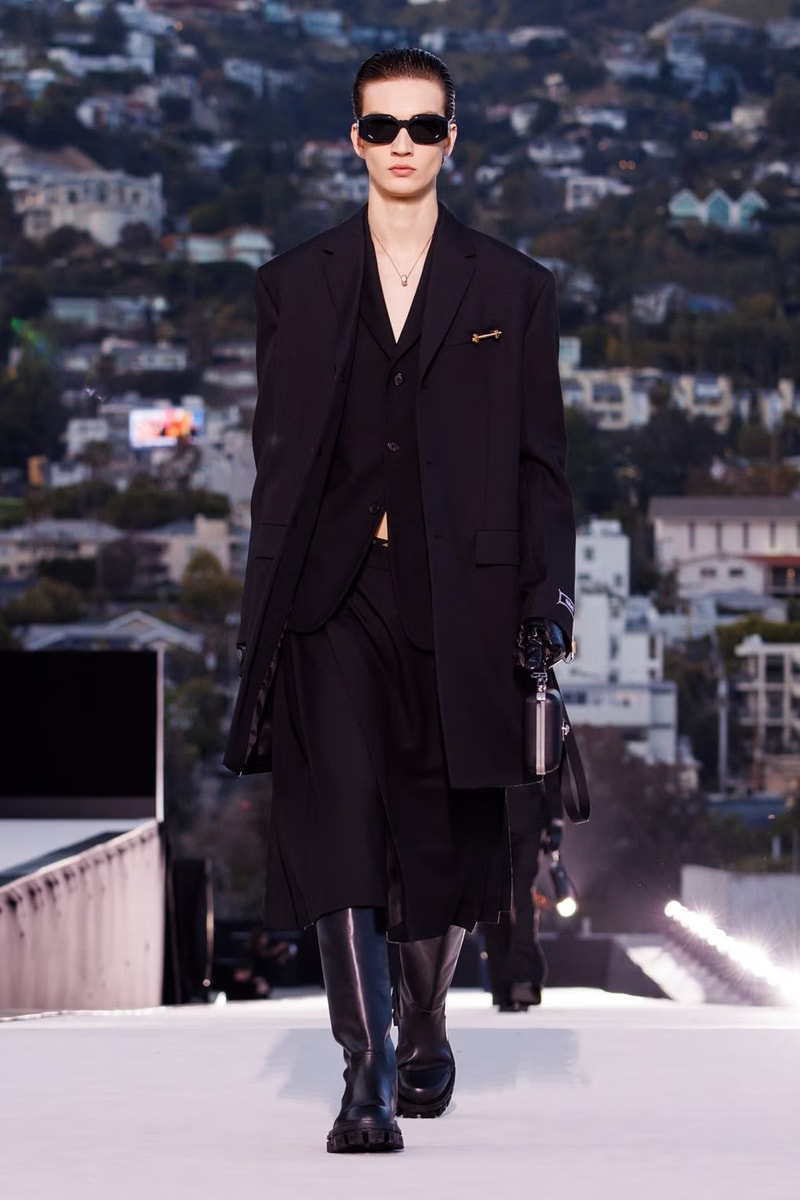 5 of 82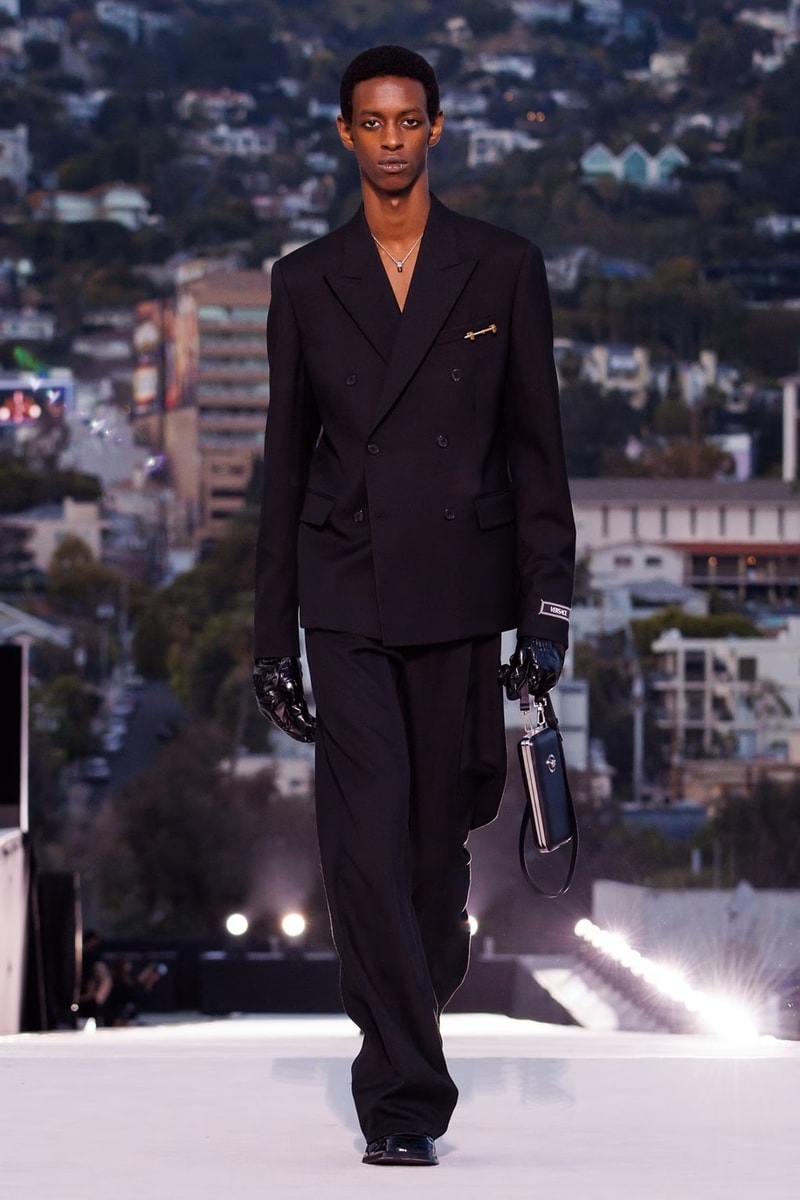 6 of 82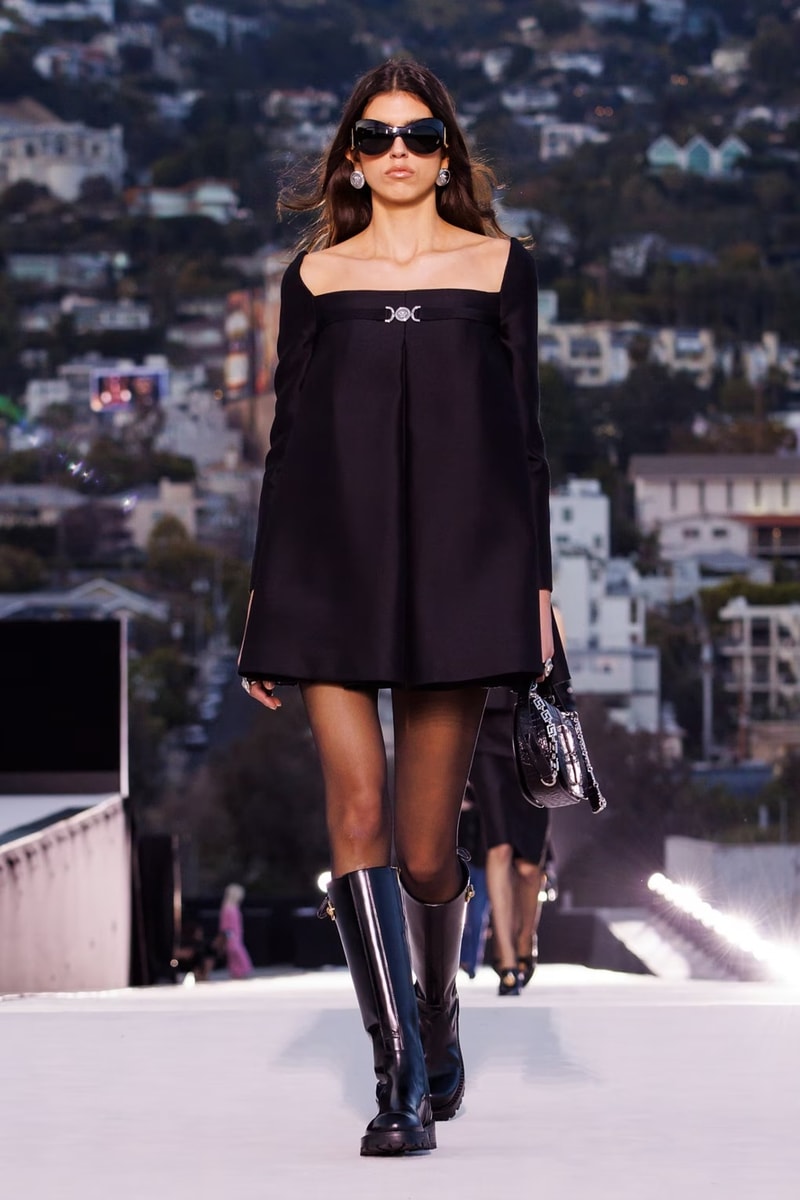 7 of 82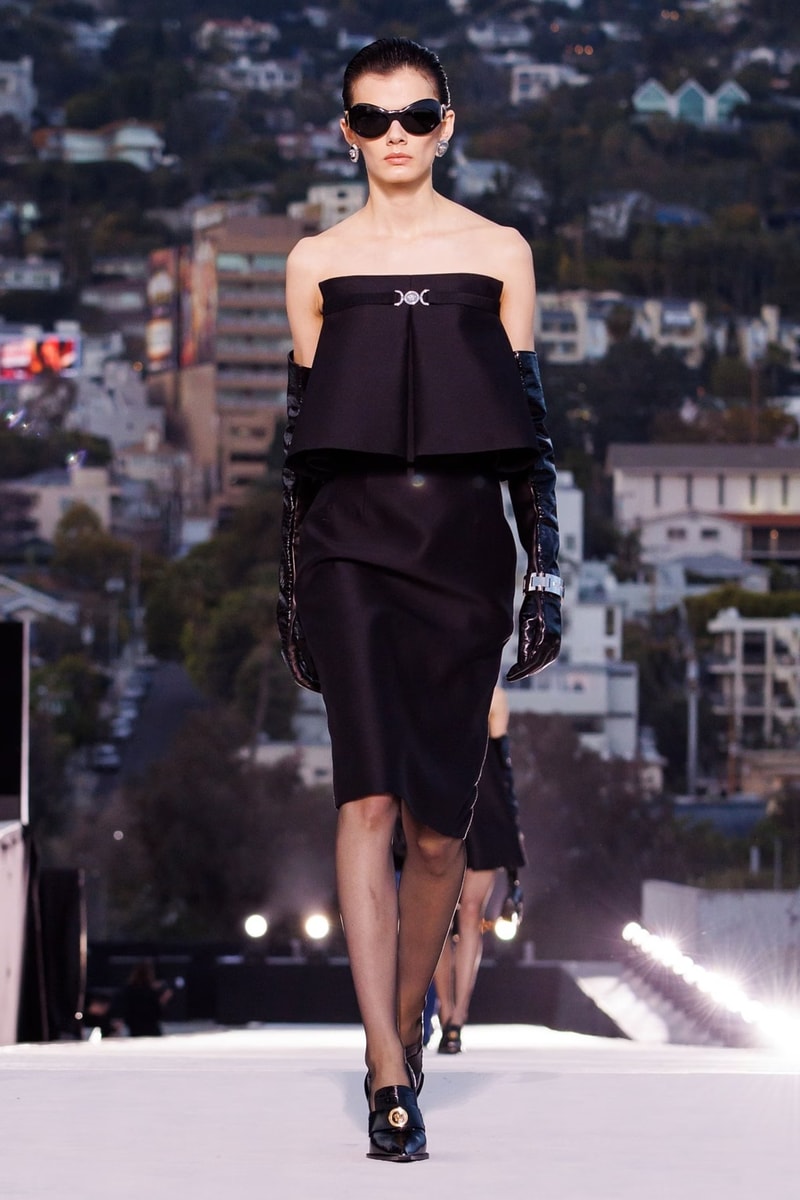 8 of 82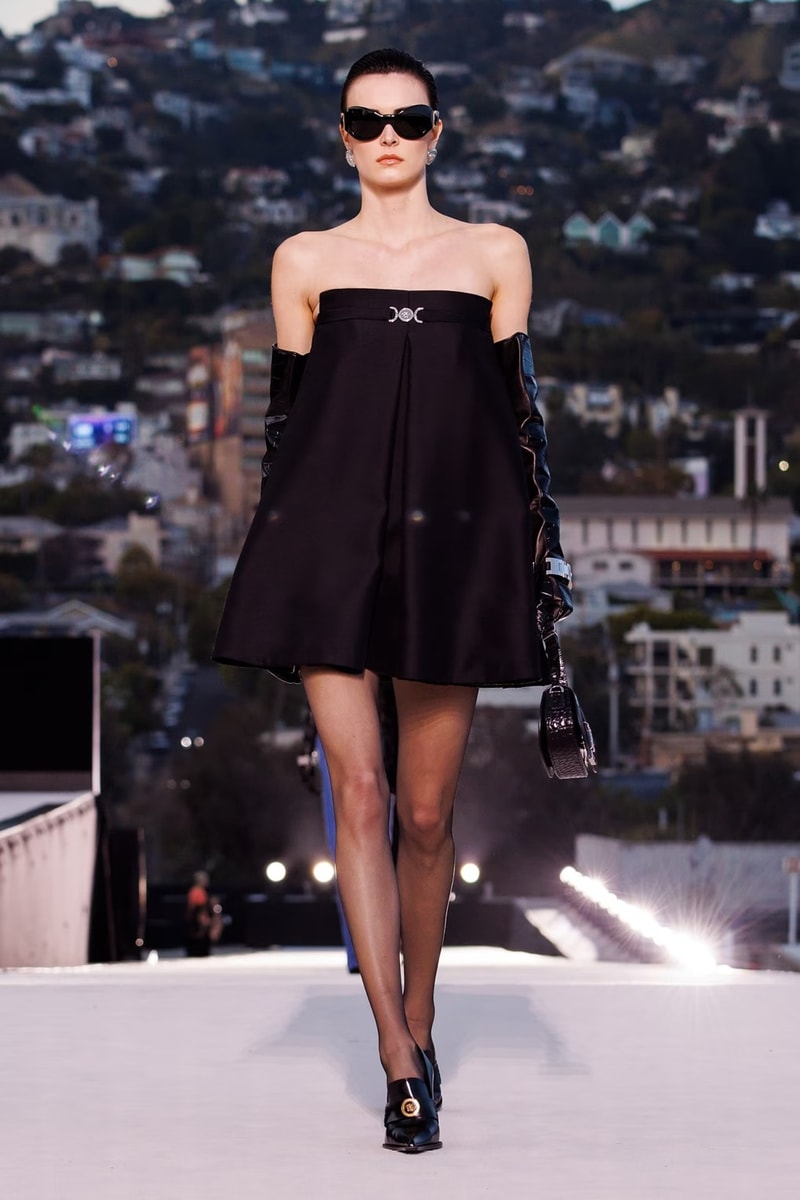 9 of 82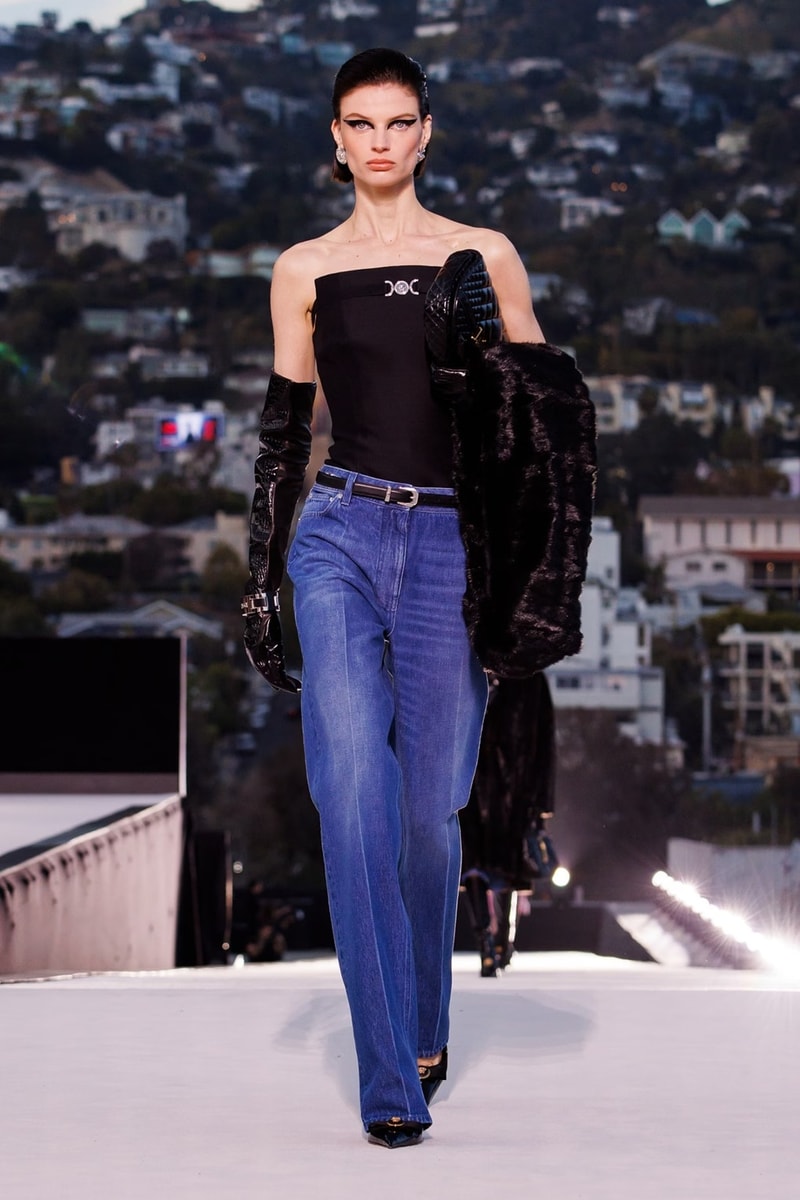 10 of 82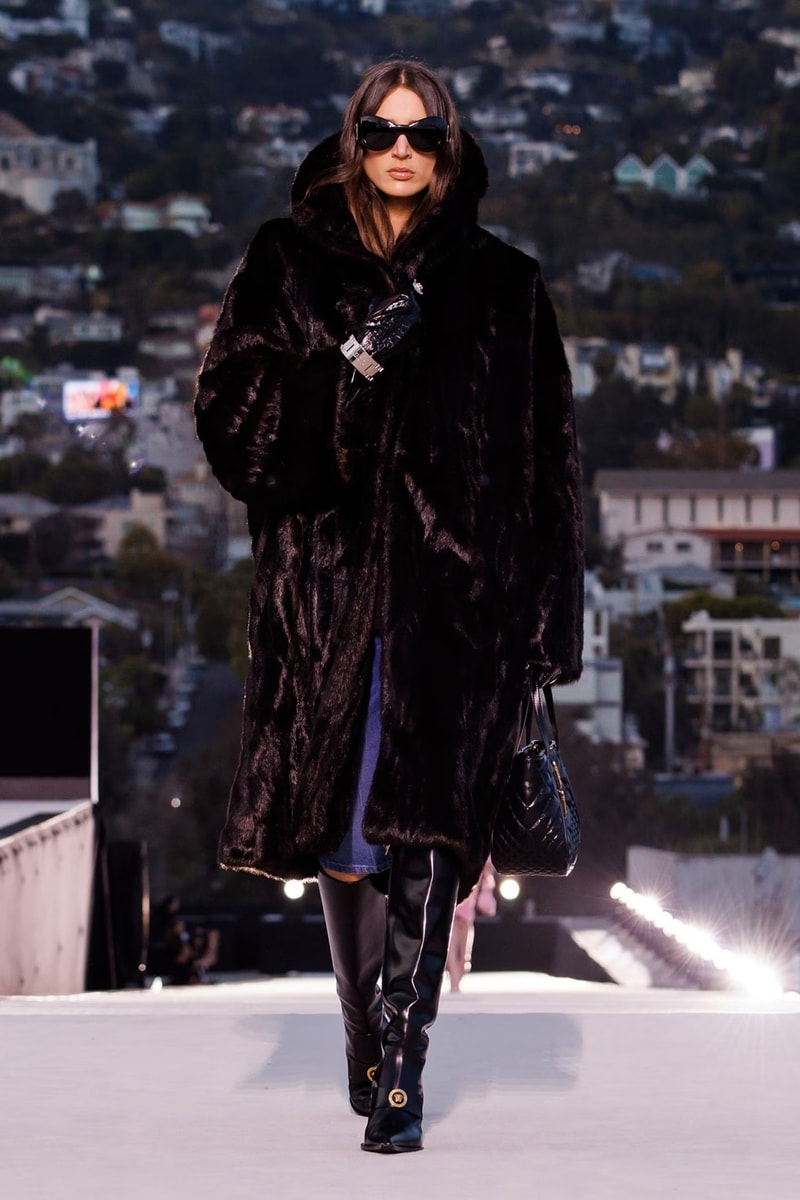 11 of 82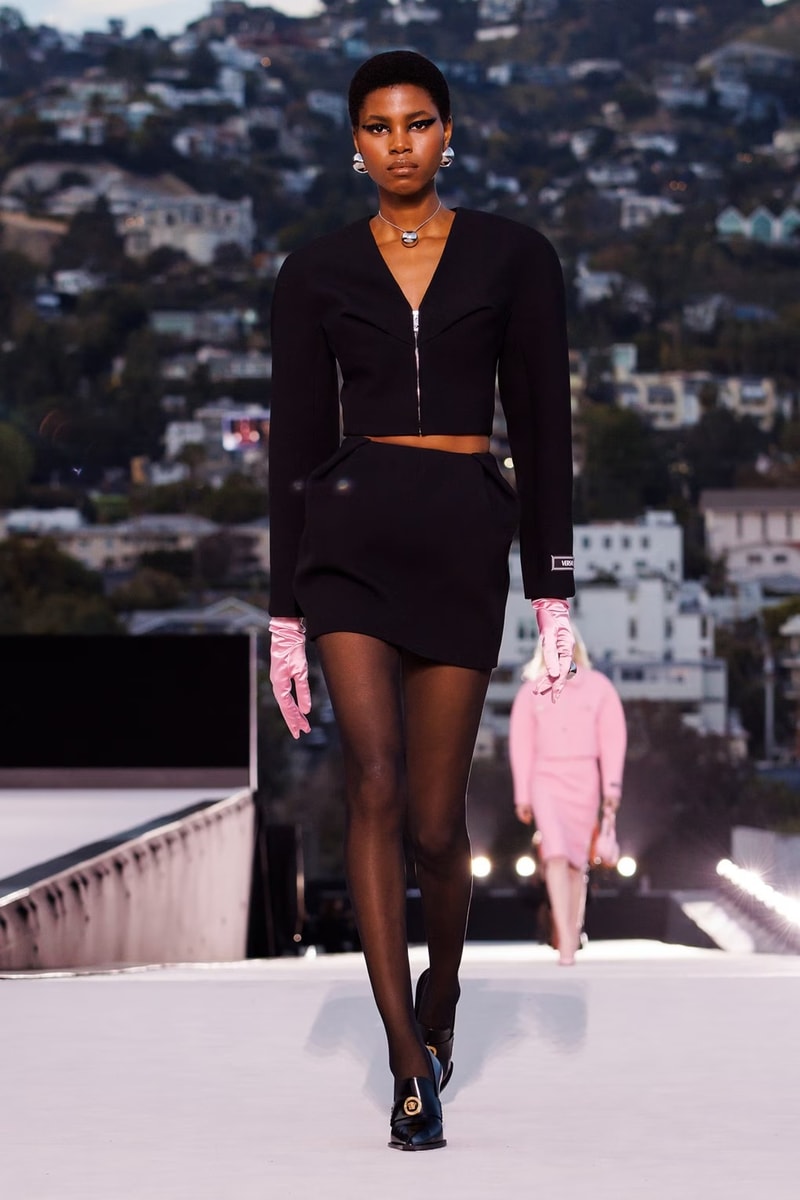 12 of 82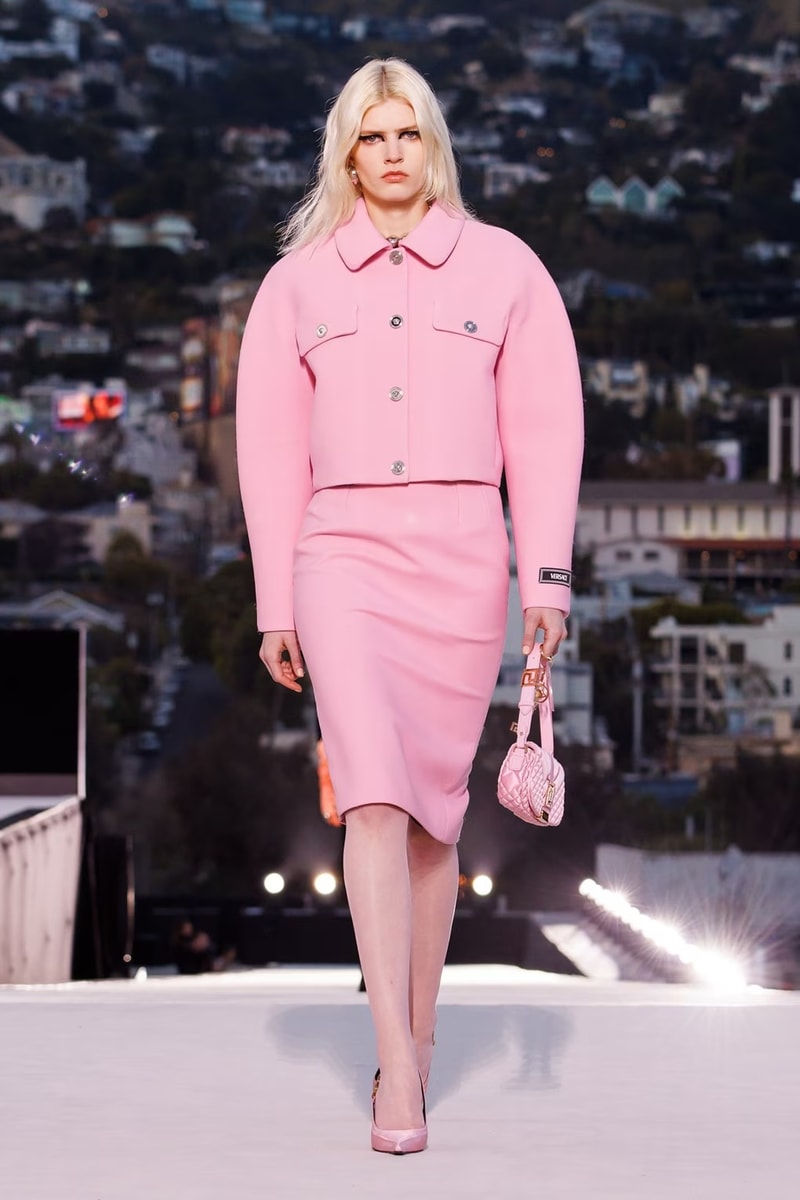 13 of 82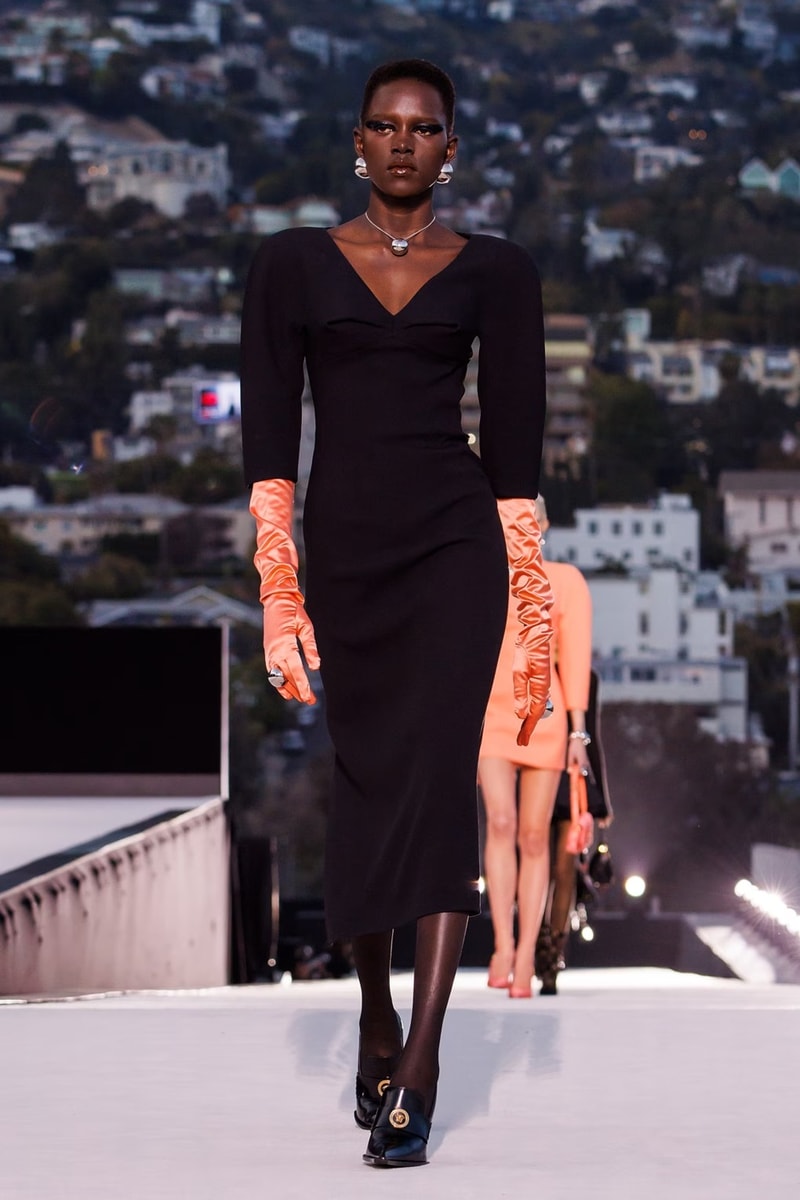 14 of 82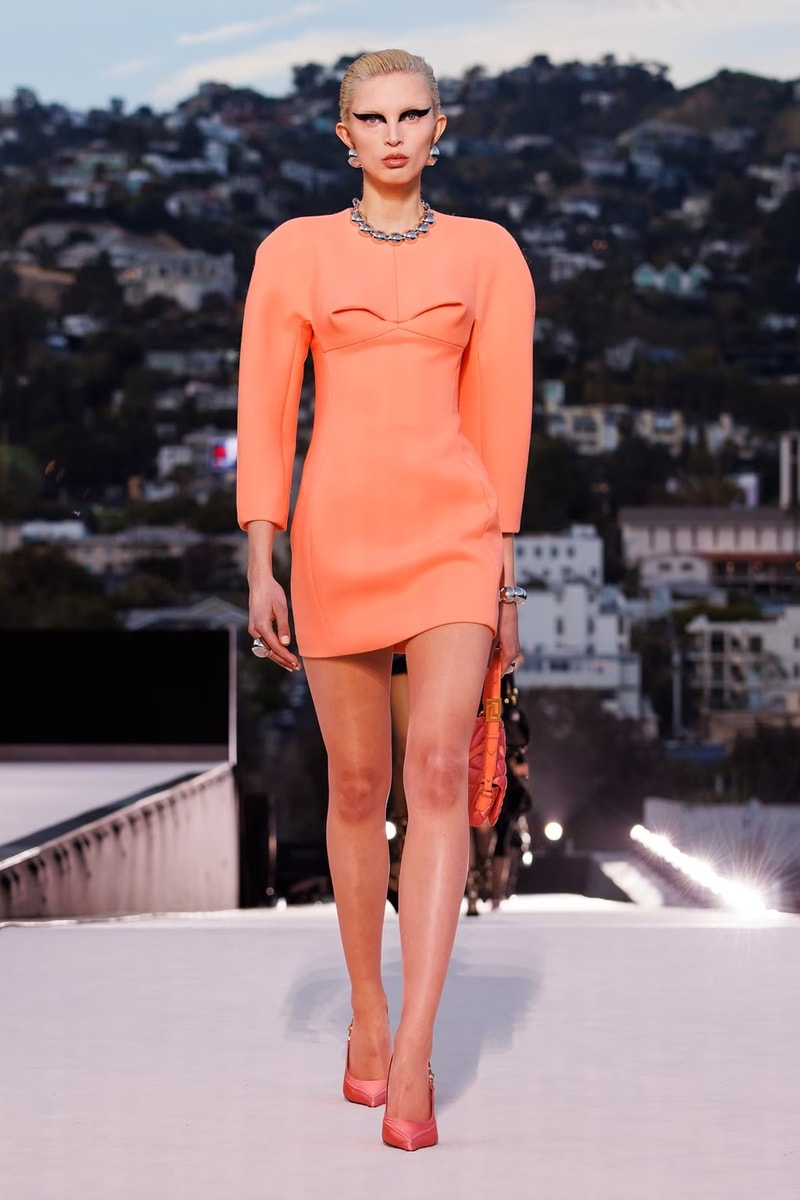 15 of 82
16 of 82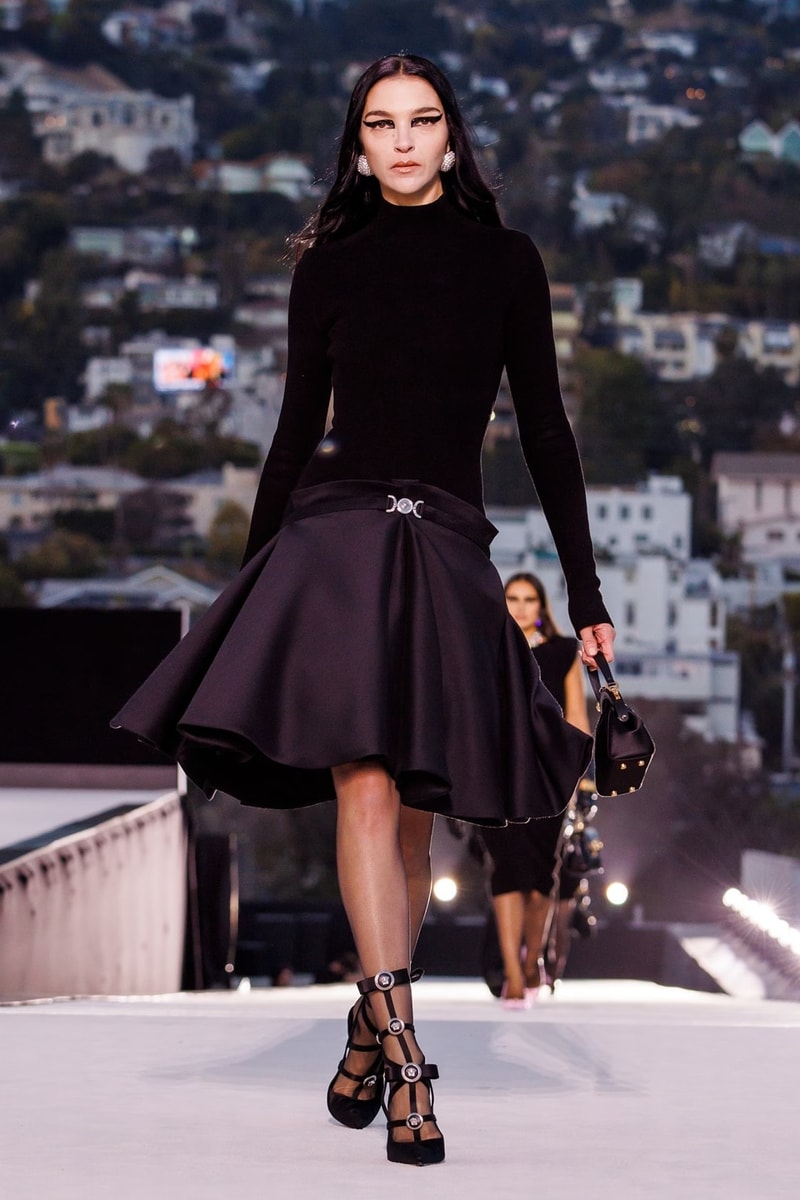 17 of 82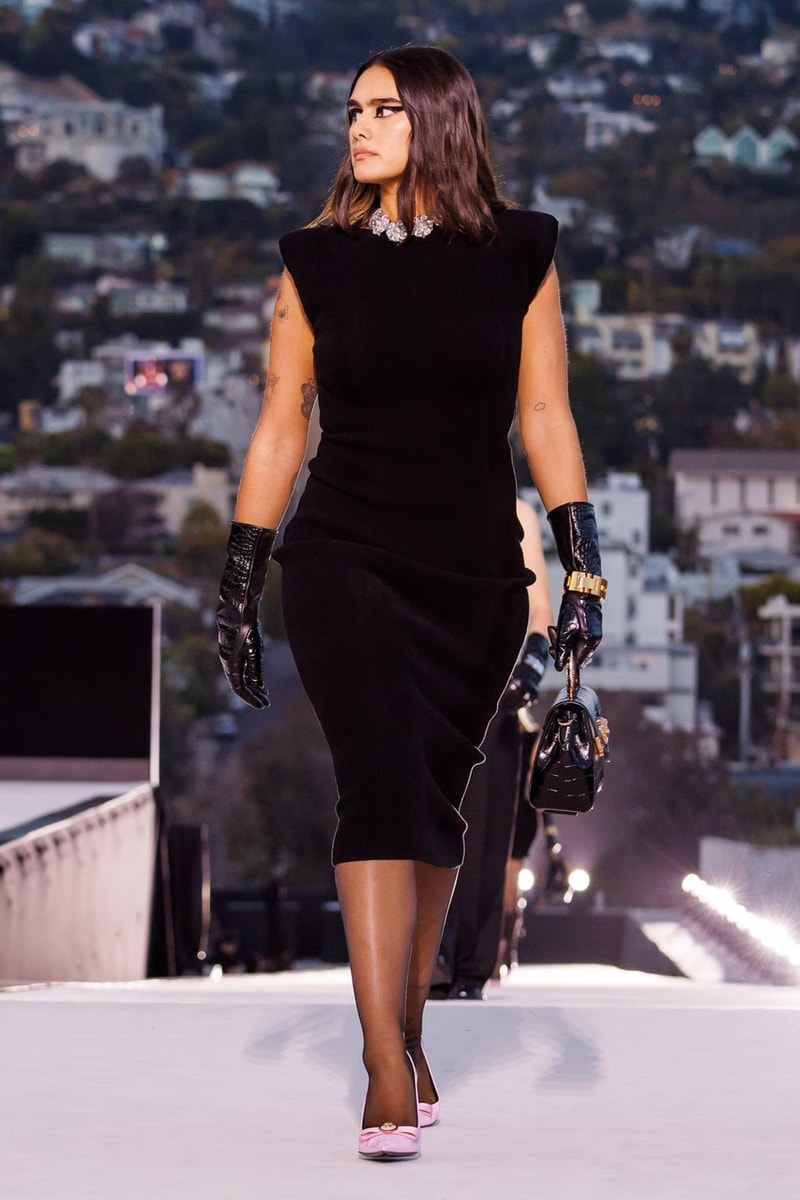 18 of 82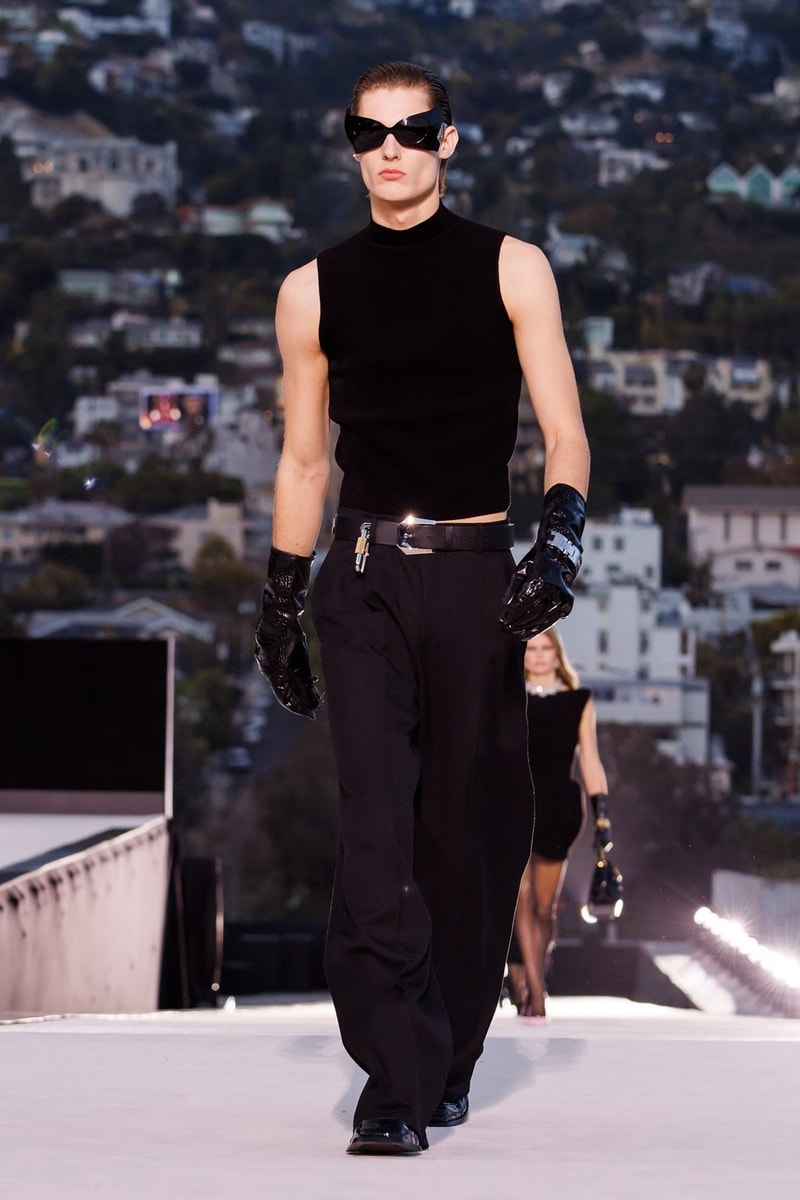 19 of 82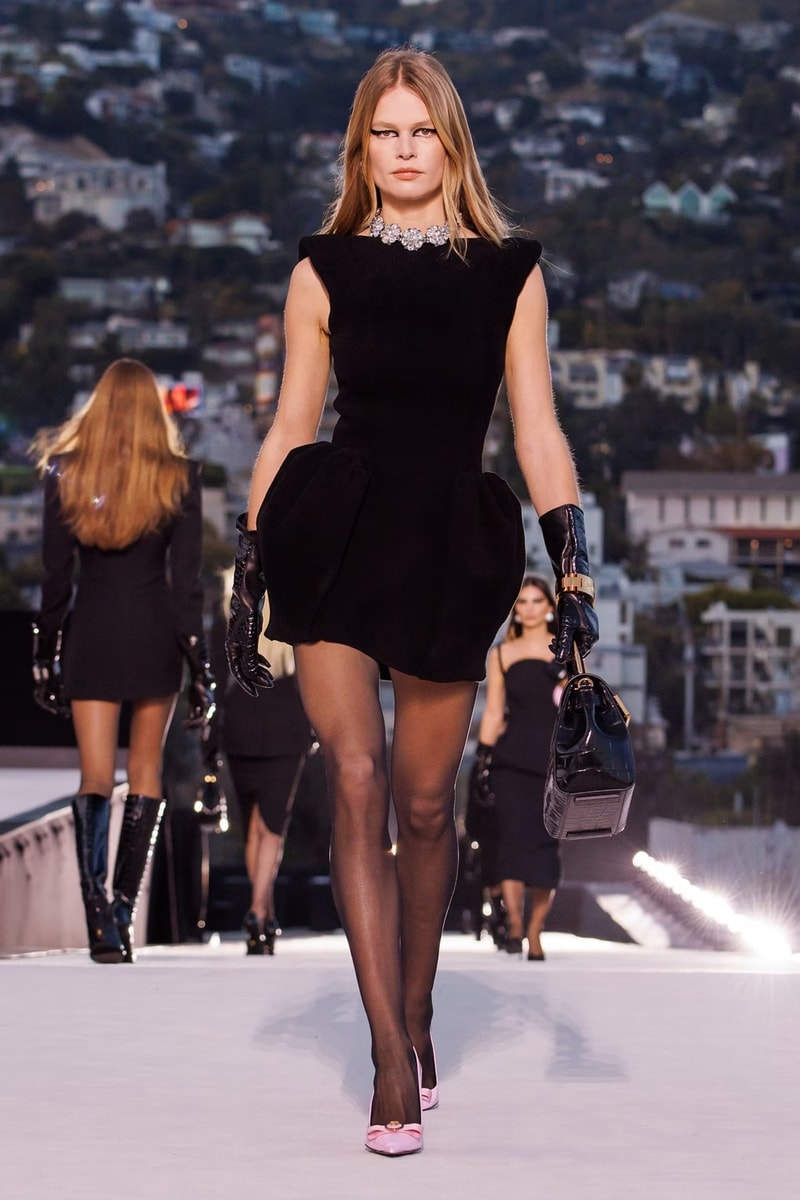 20 of 82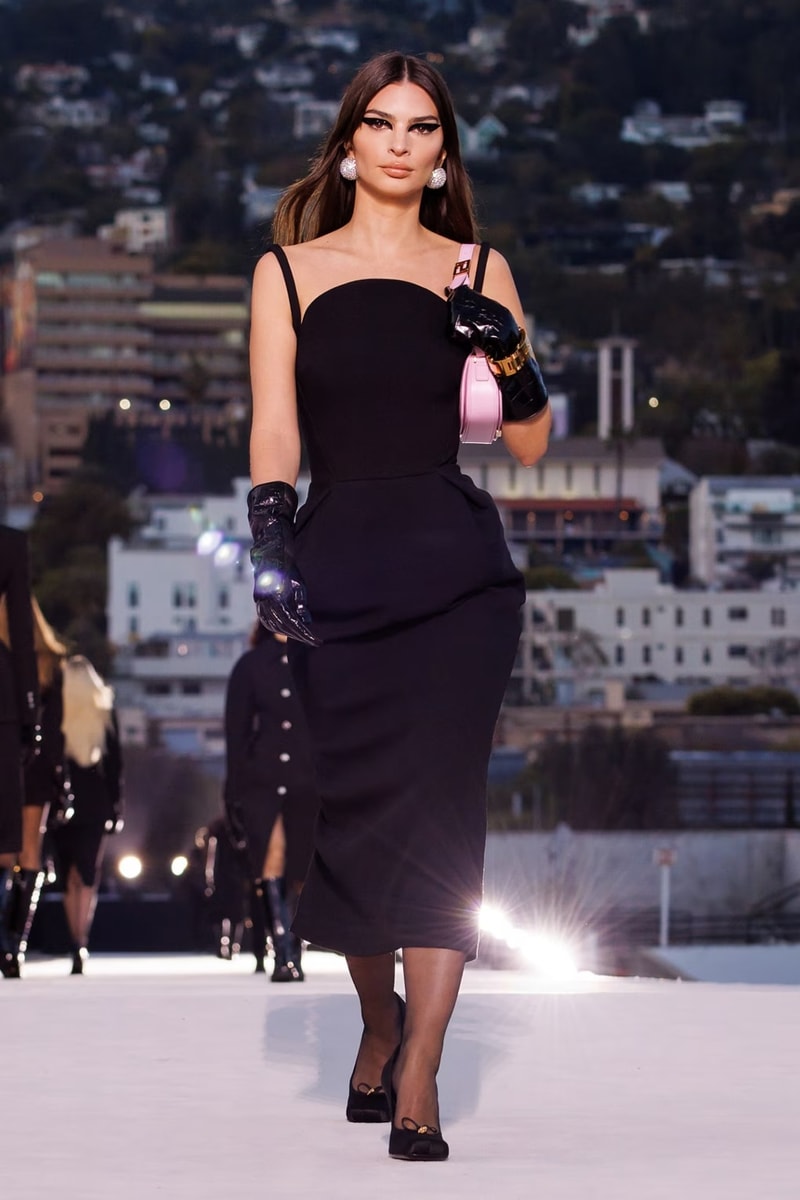 21 of 82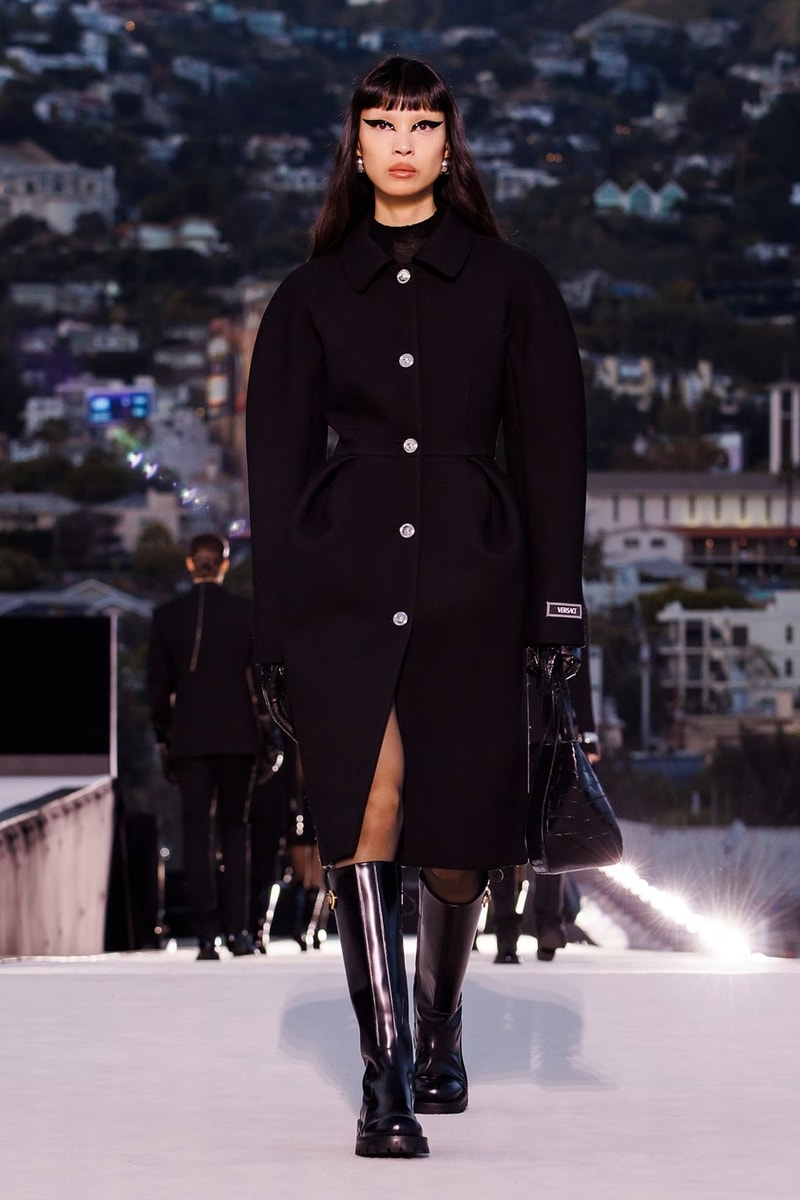 22 of 82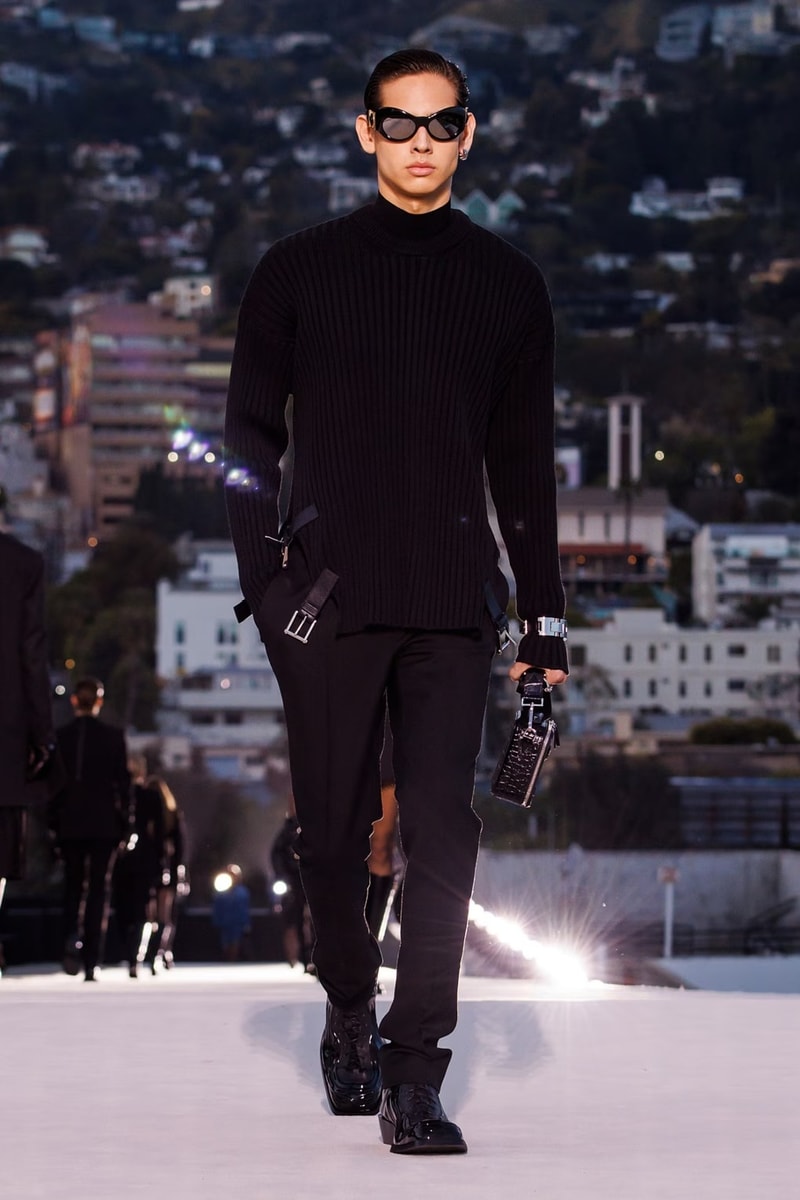 23 of 82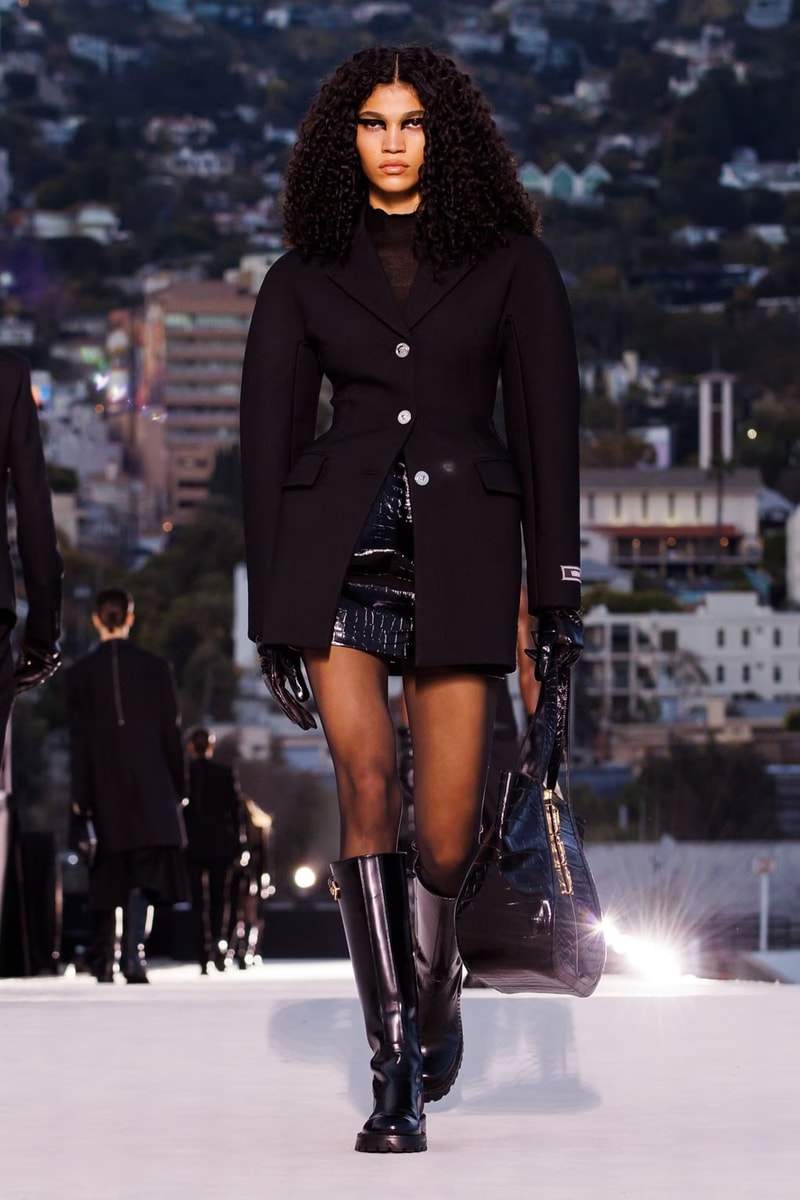 24 of 82
25 of 82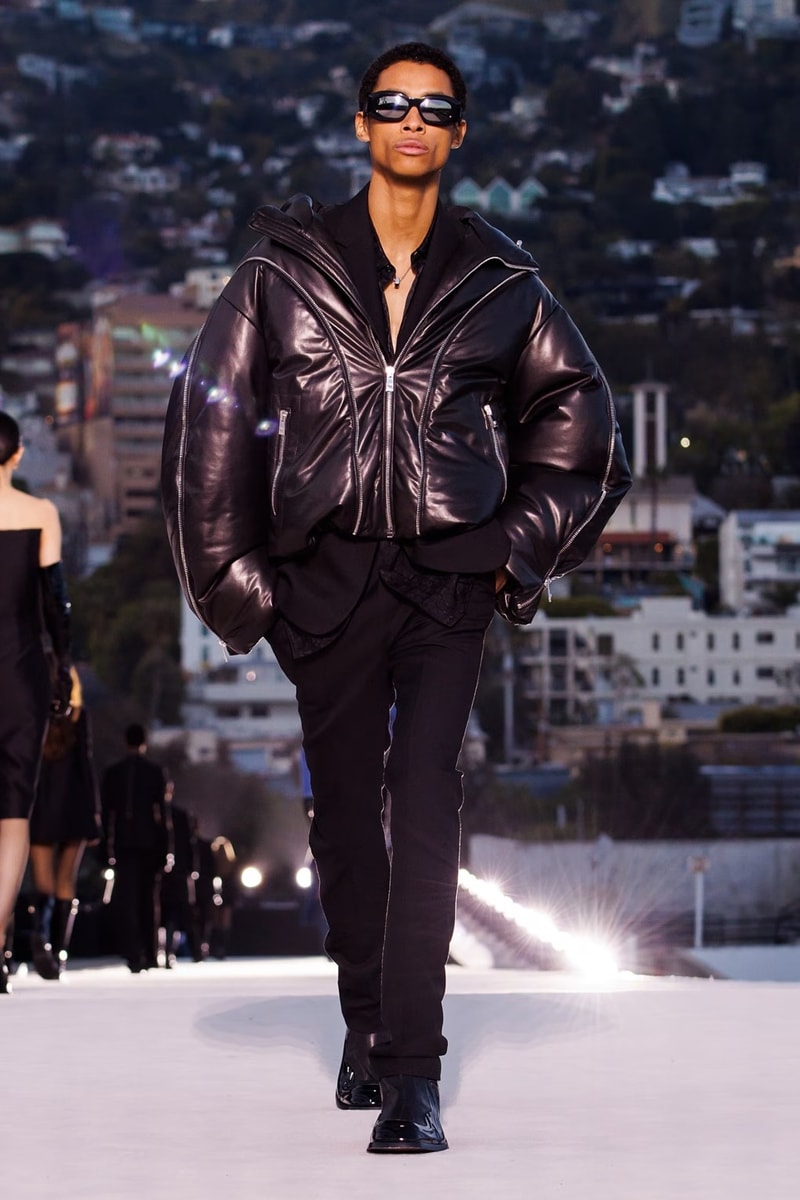 26 of 82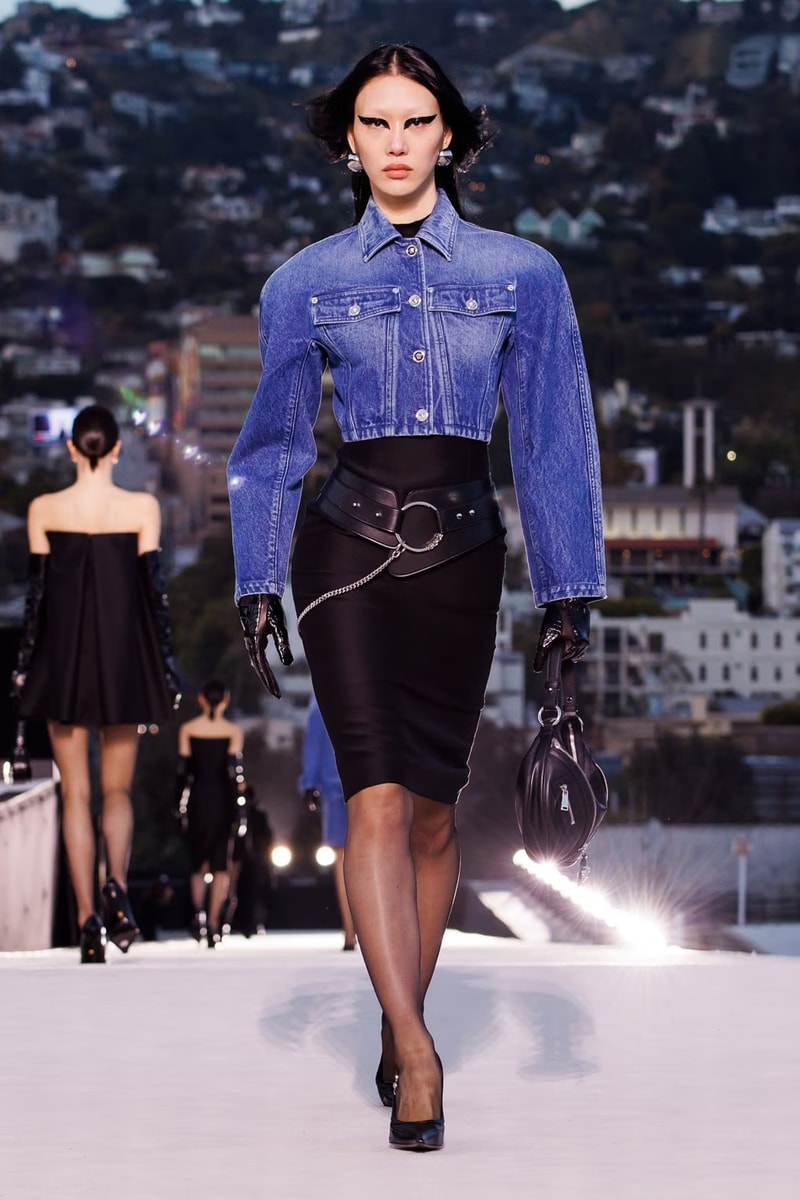 27 of 82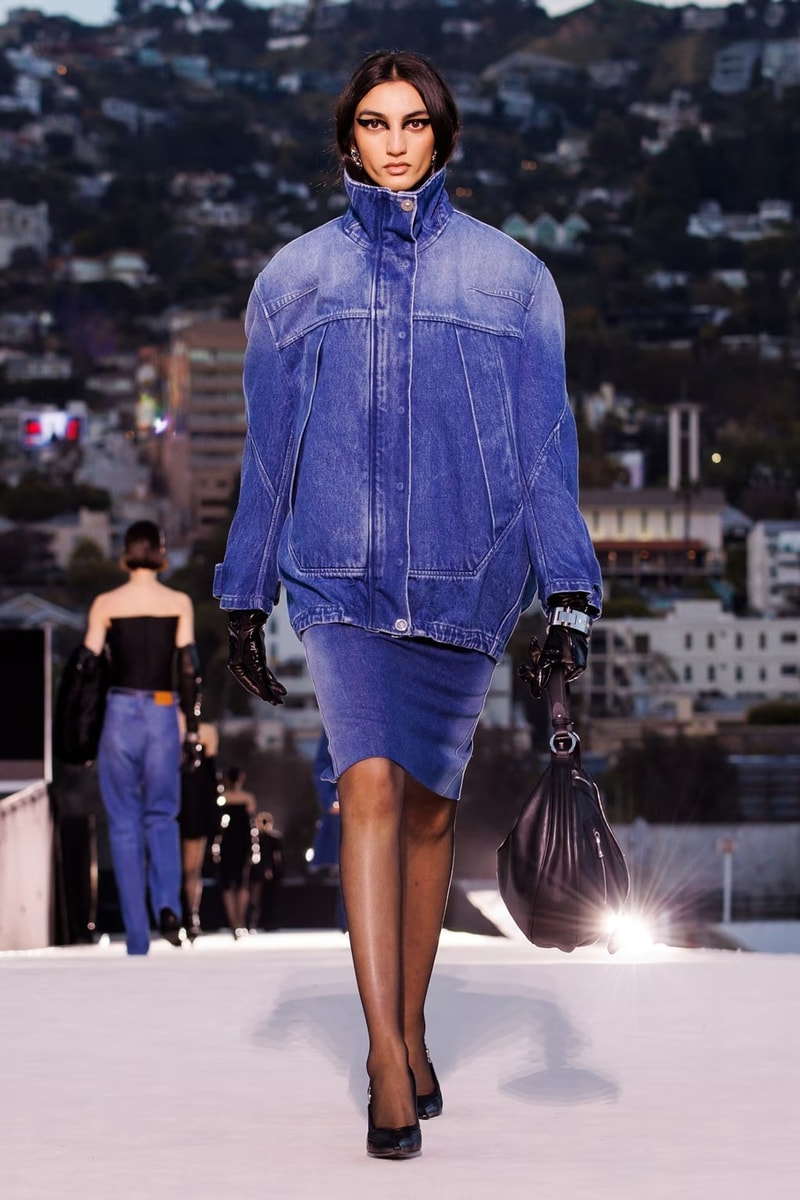 28 of 82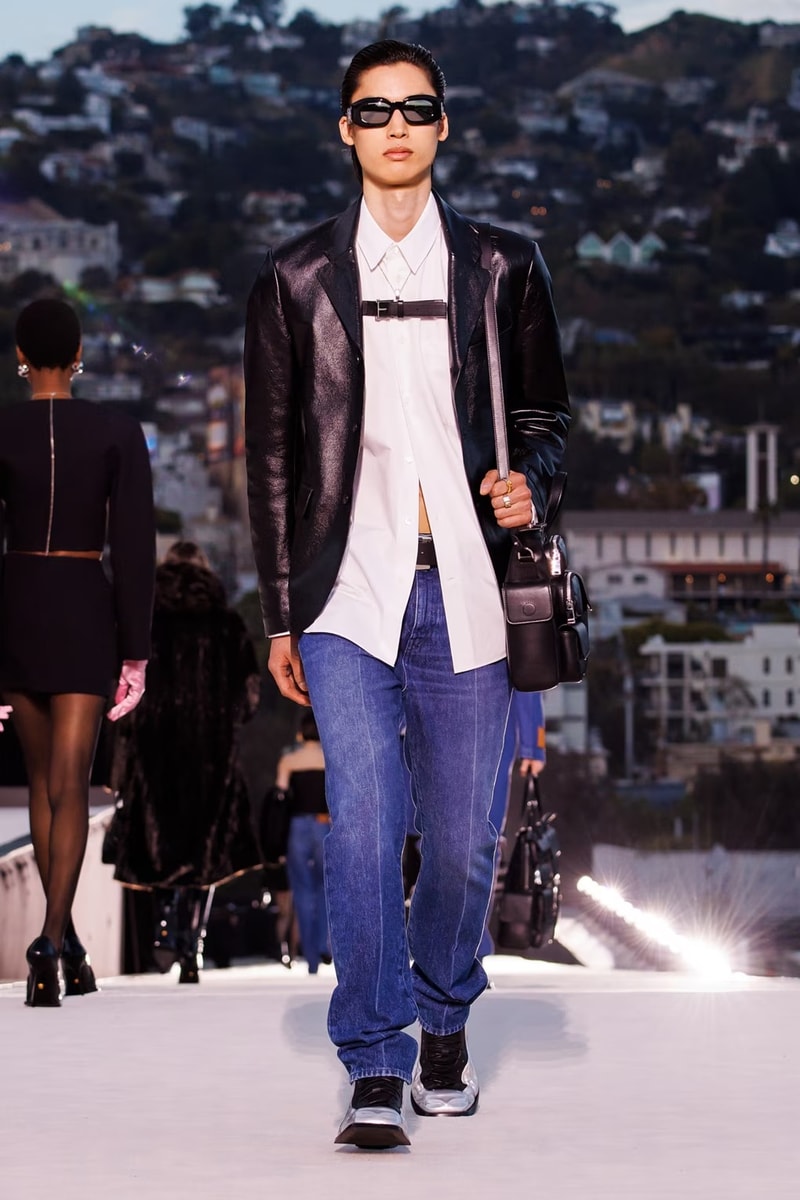 29 of 82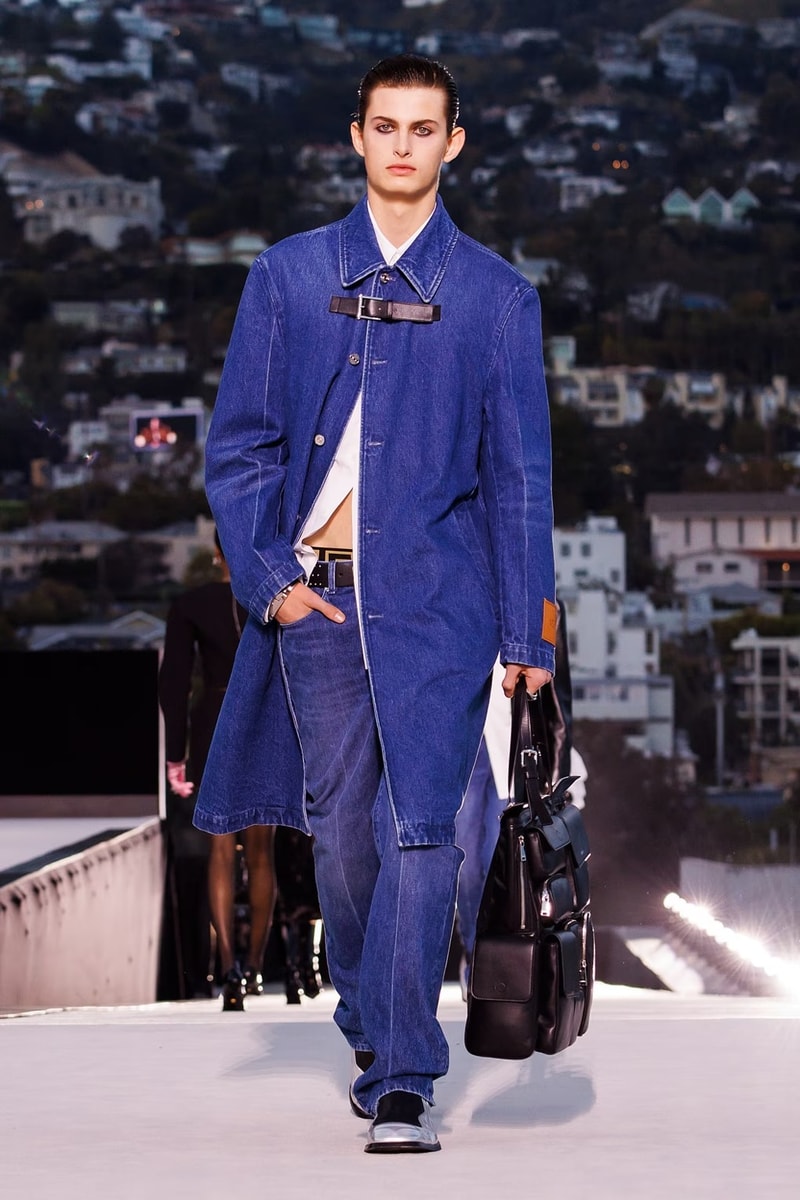 30 of 82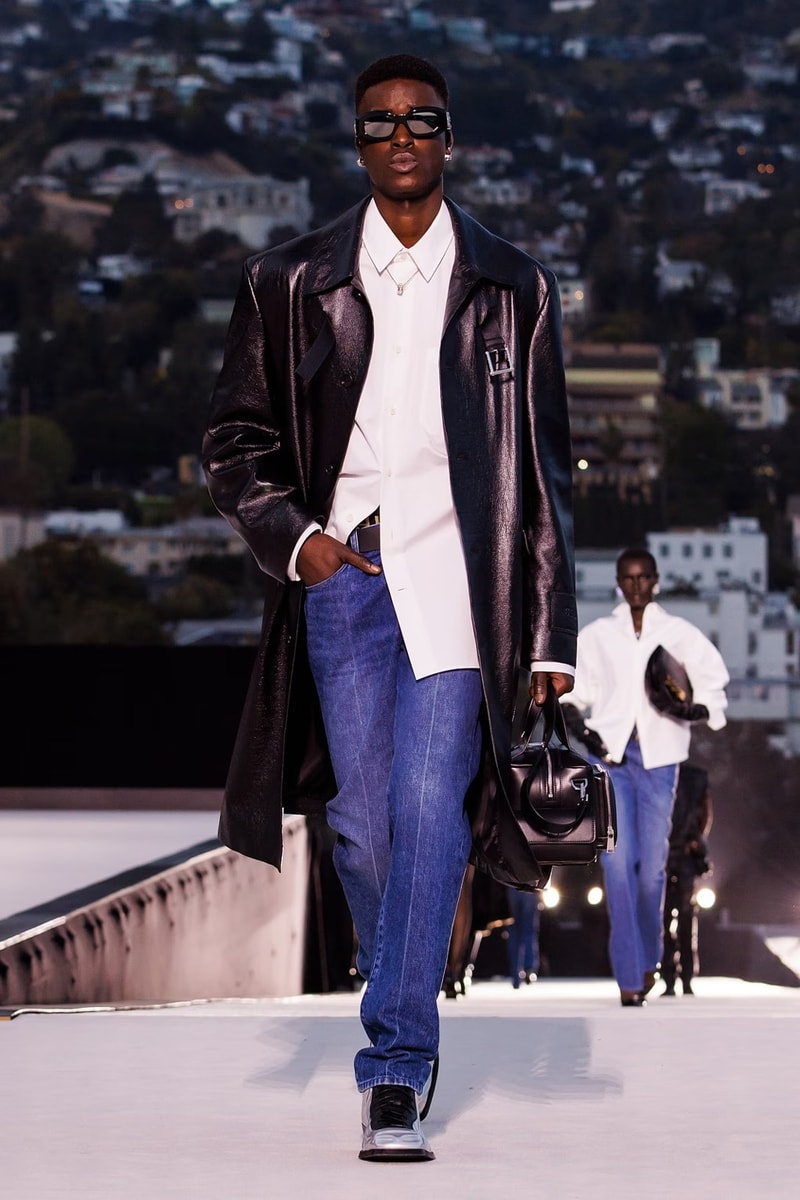 31 of 82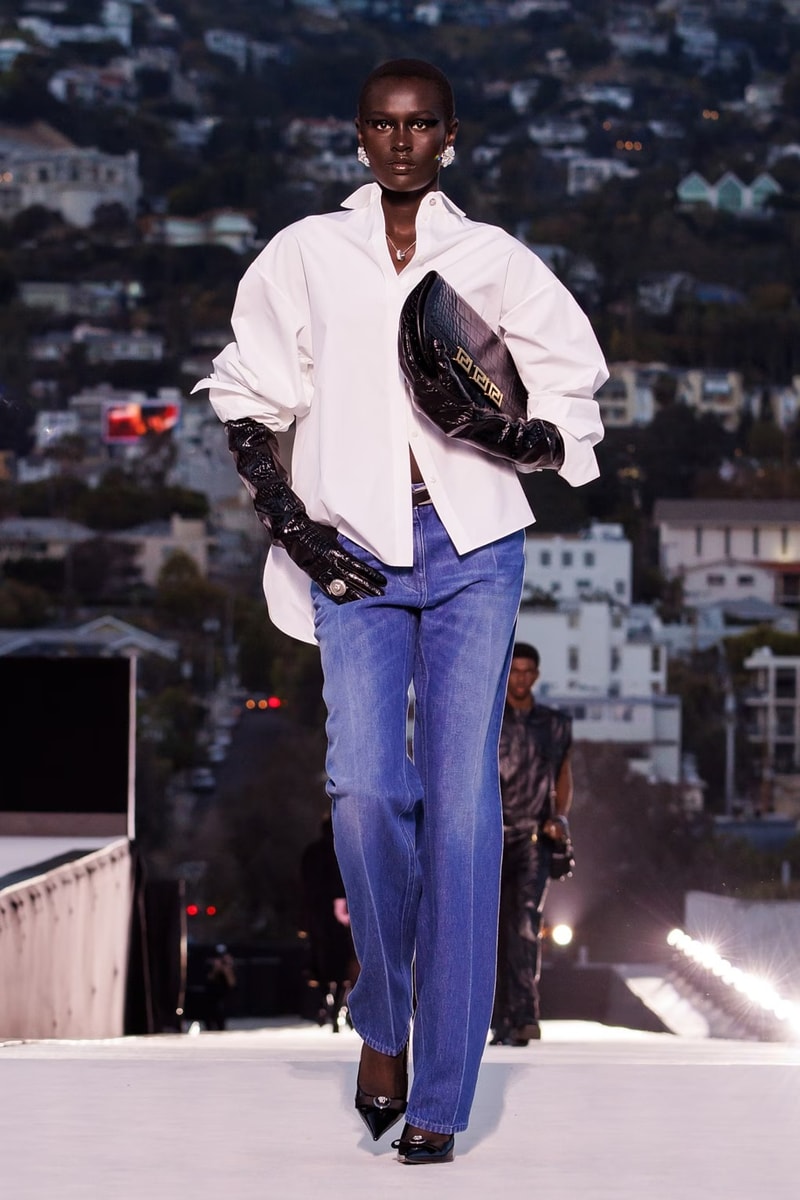 32 of 82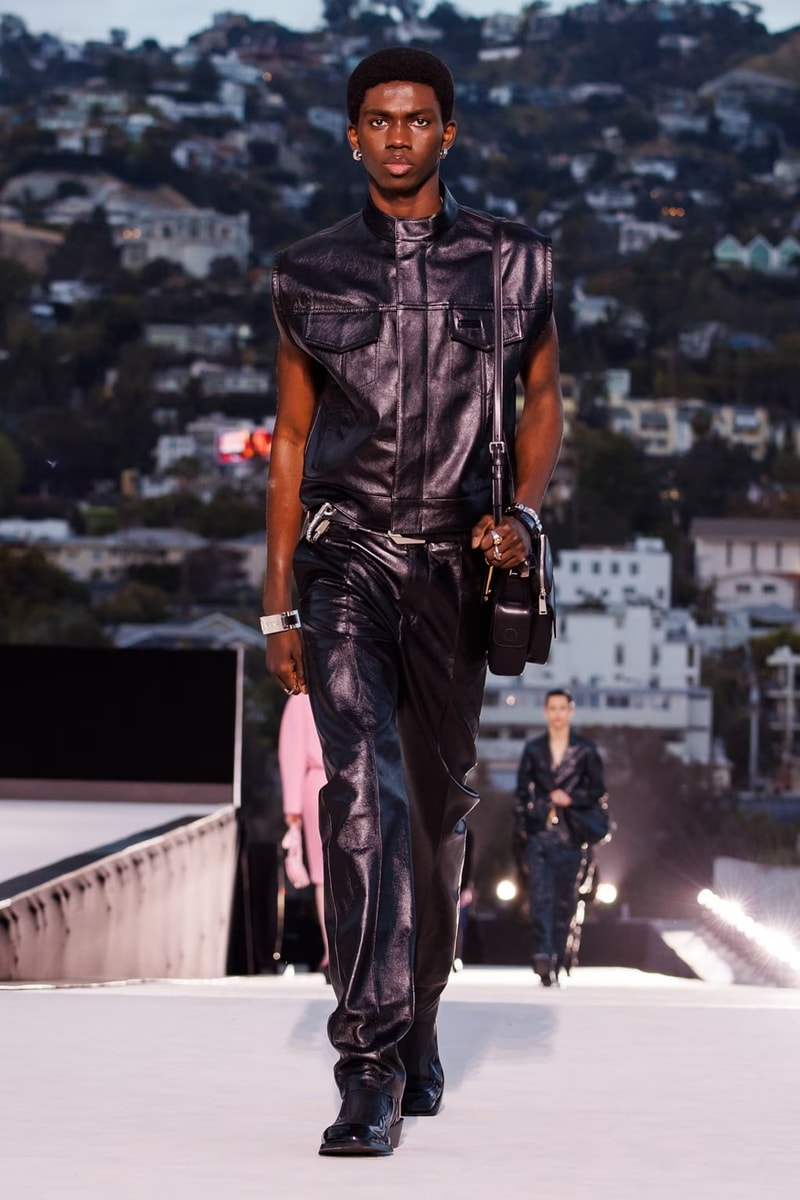 33 of 82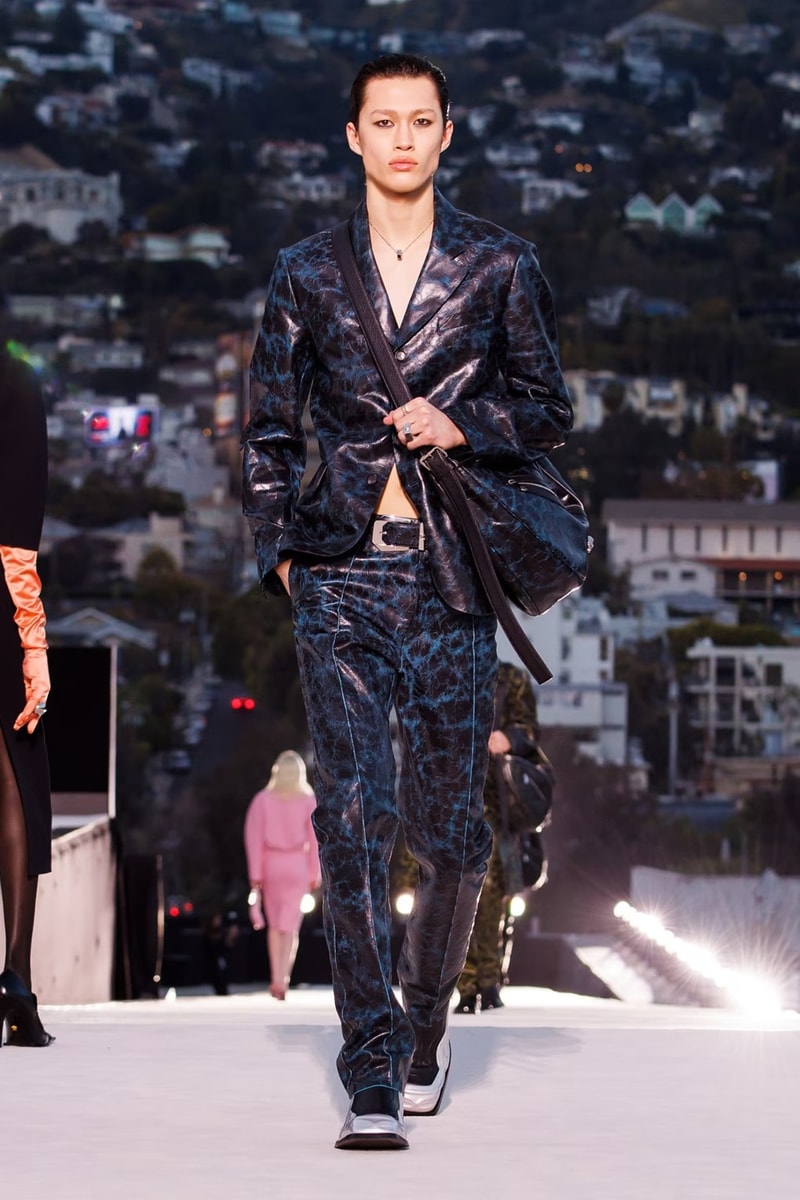 34 of 82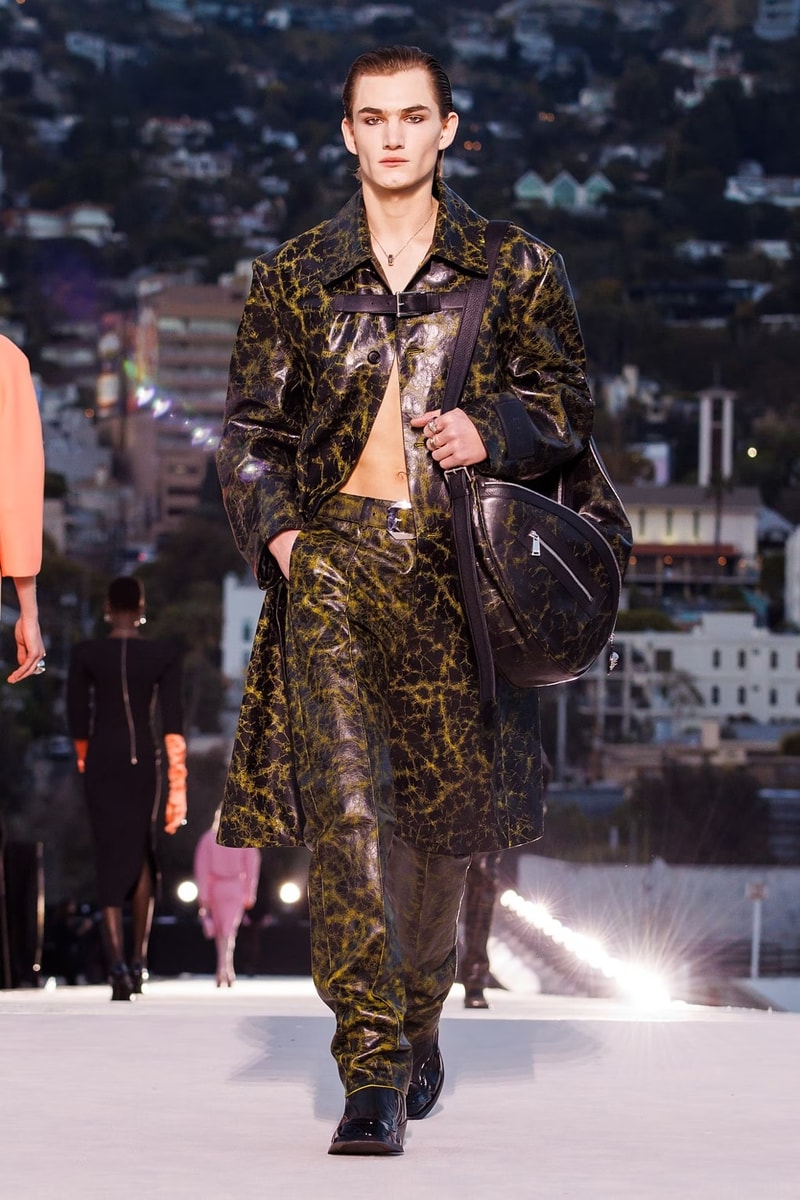 35 of 82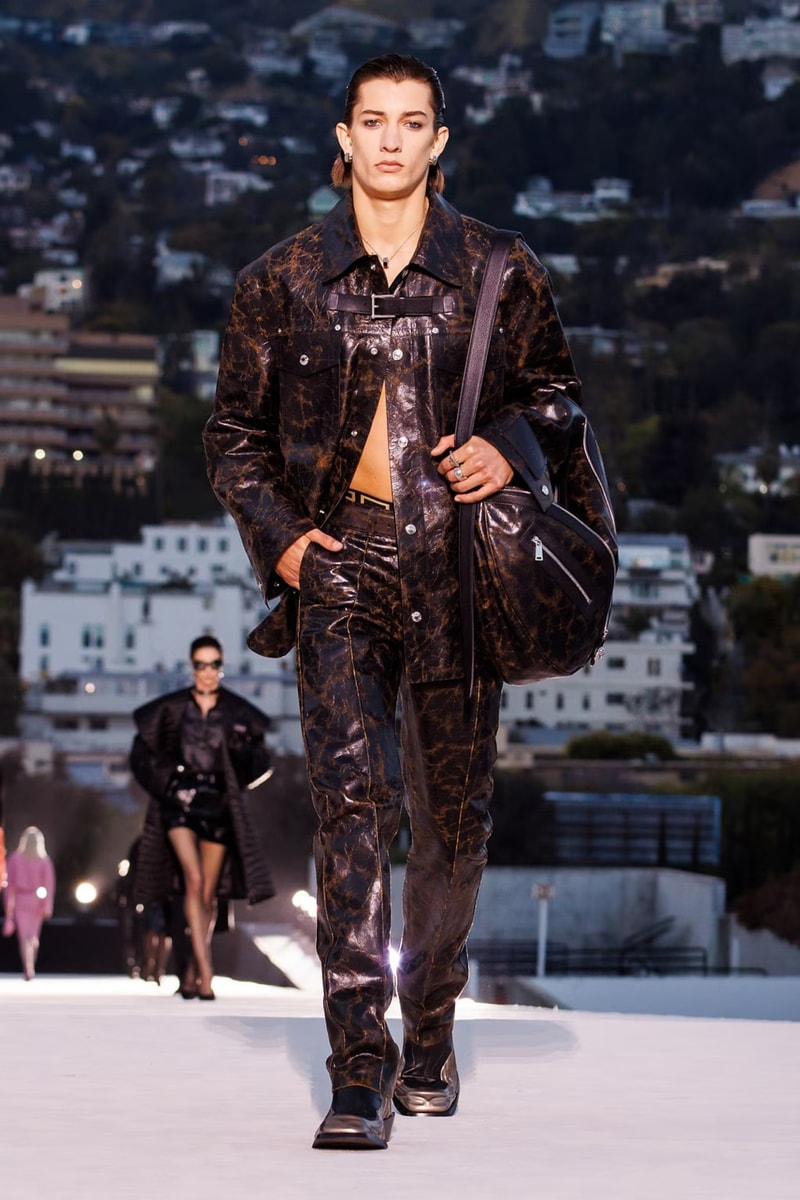 36 of 82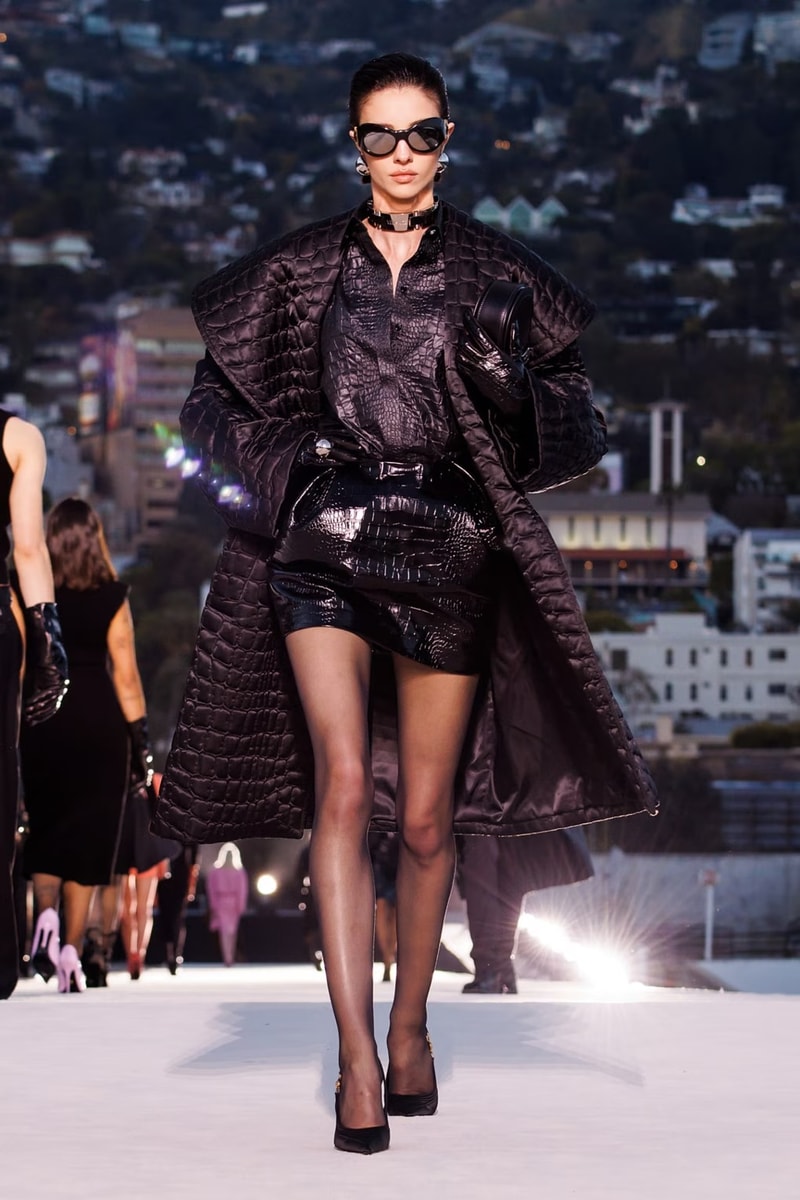 37 of 82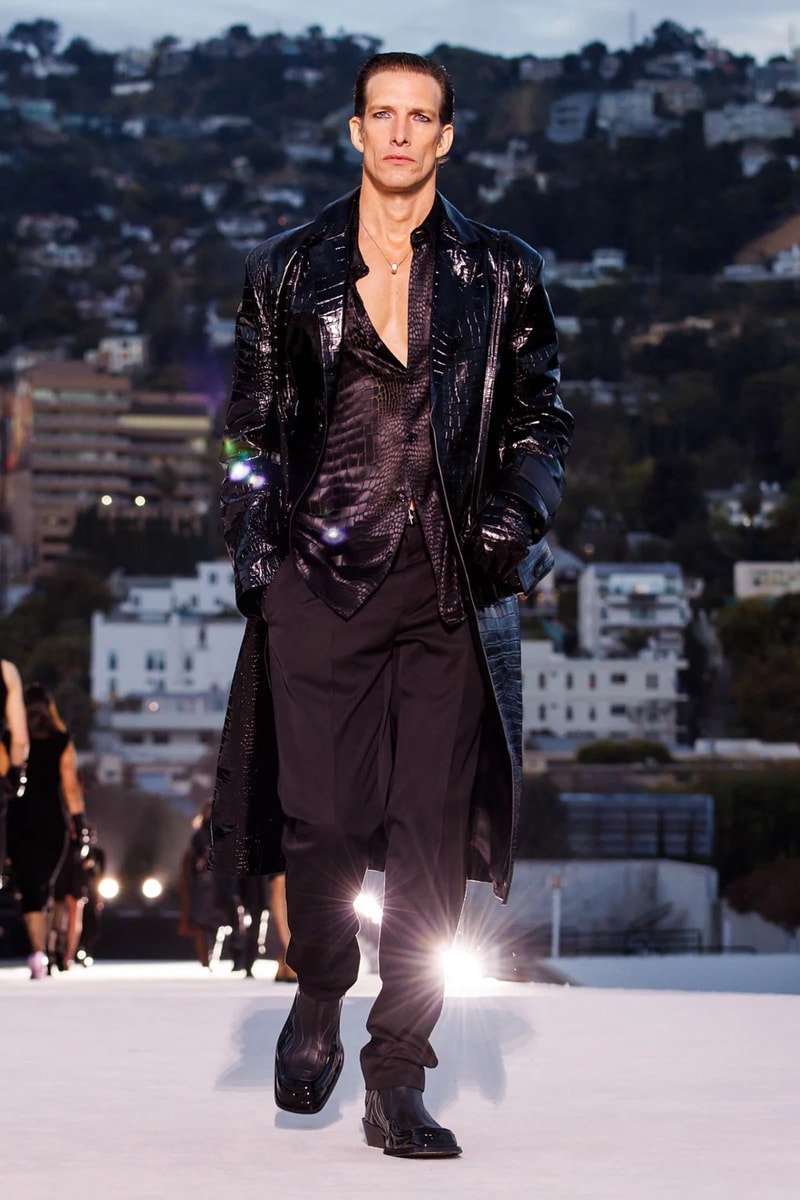 38 of 82
39 of 82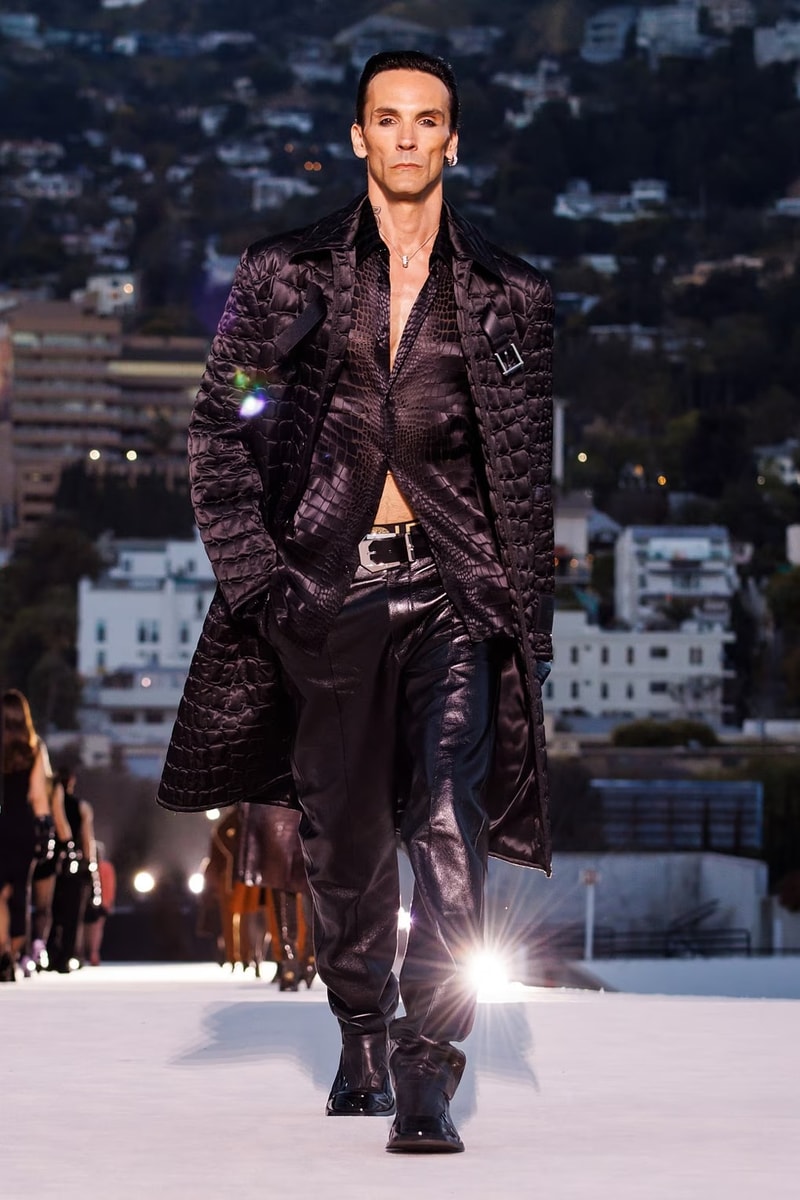 40 of 82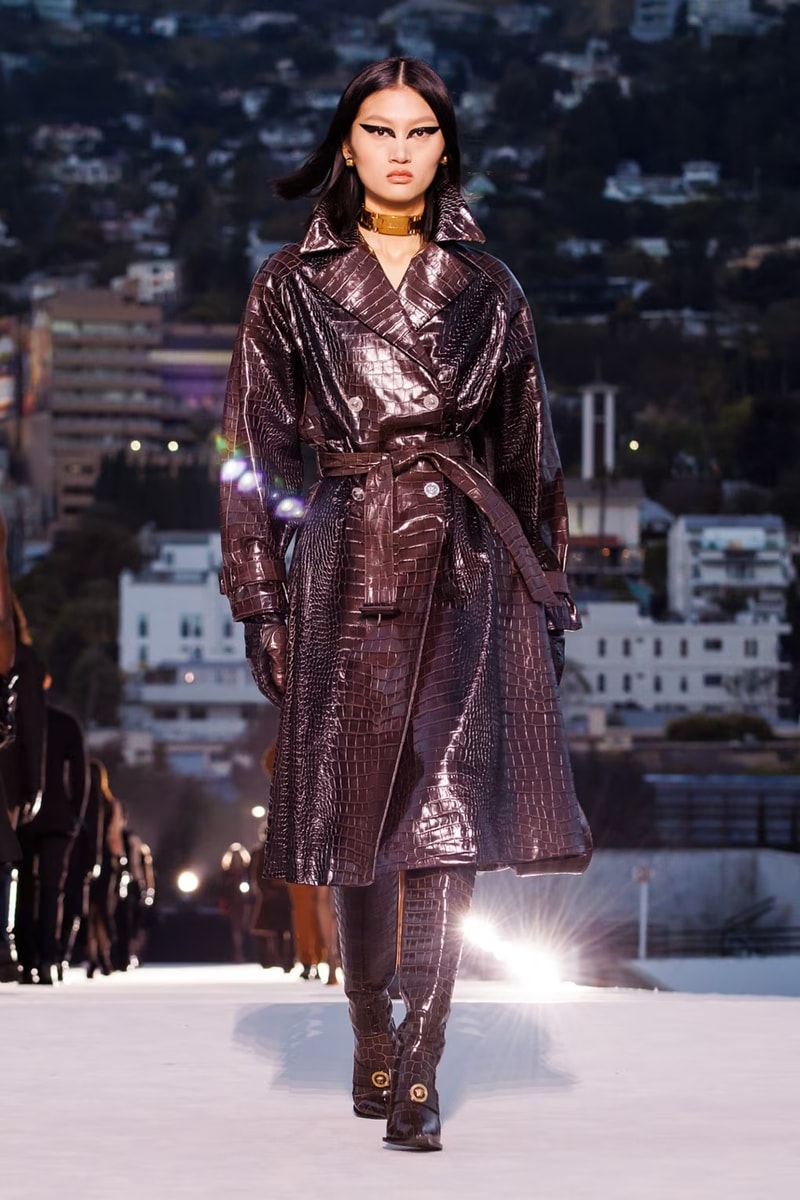 41 of 82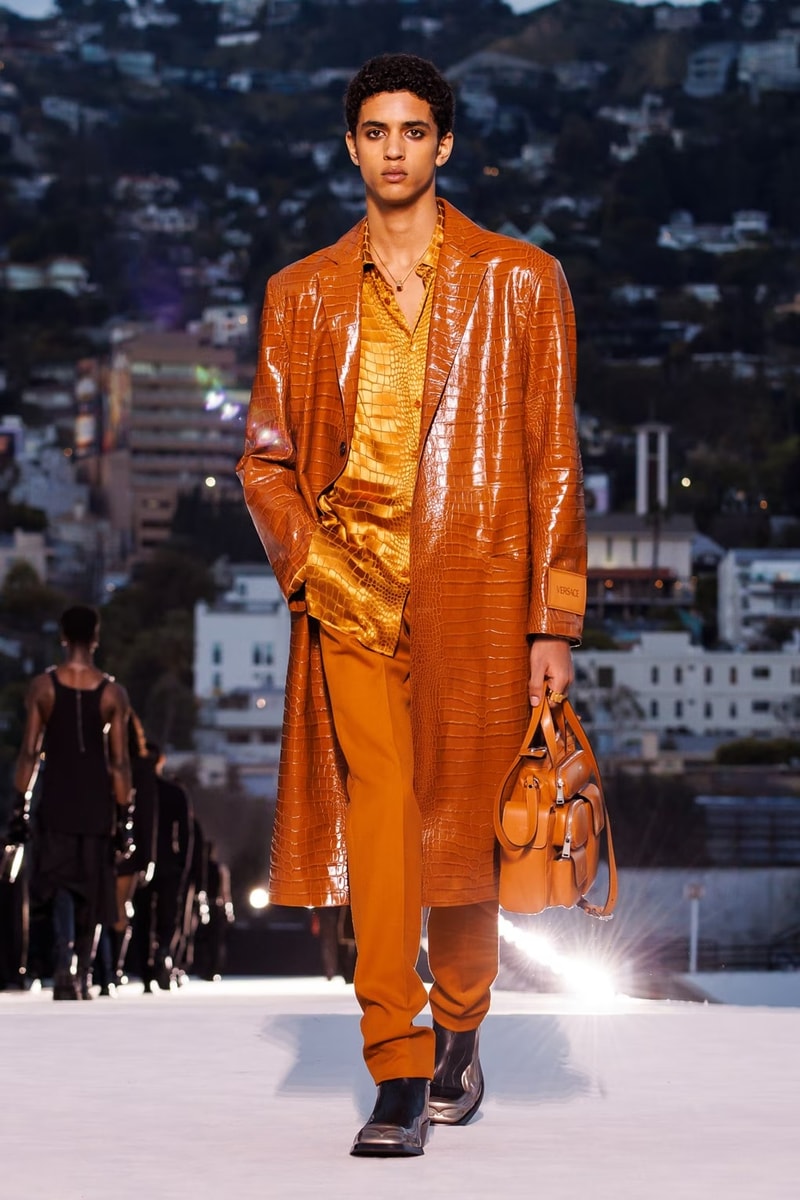 42 of 82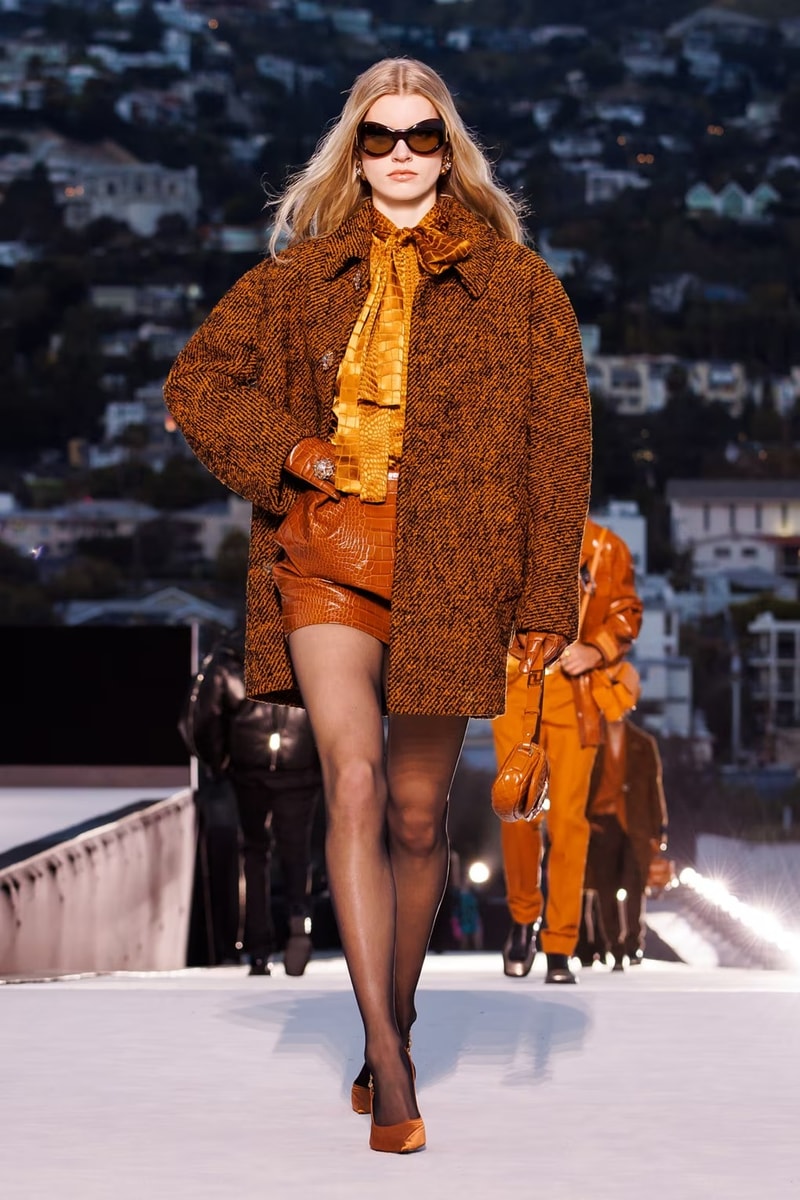 43 of 82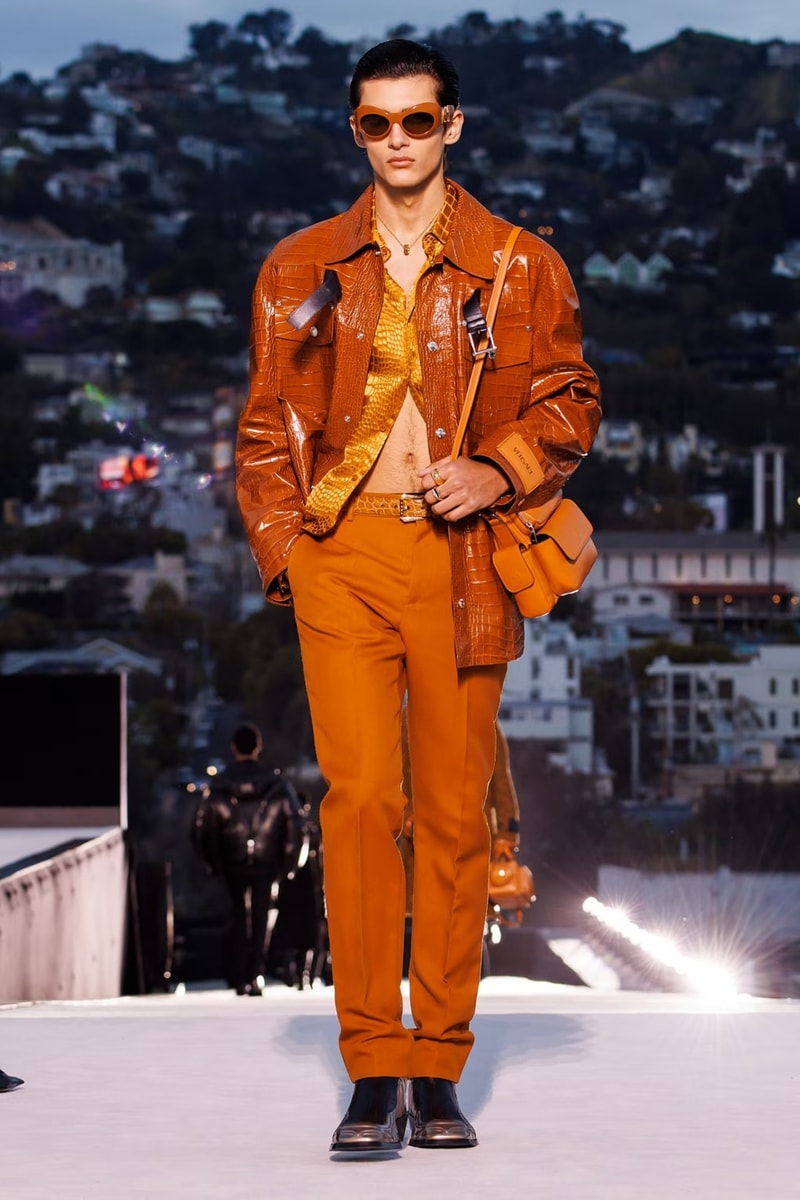 44 of 82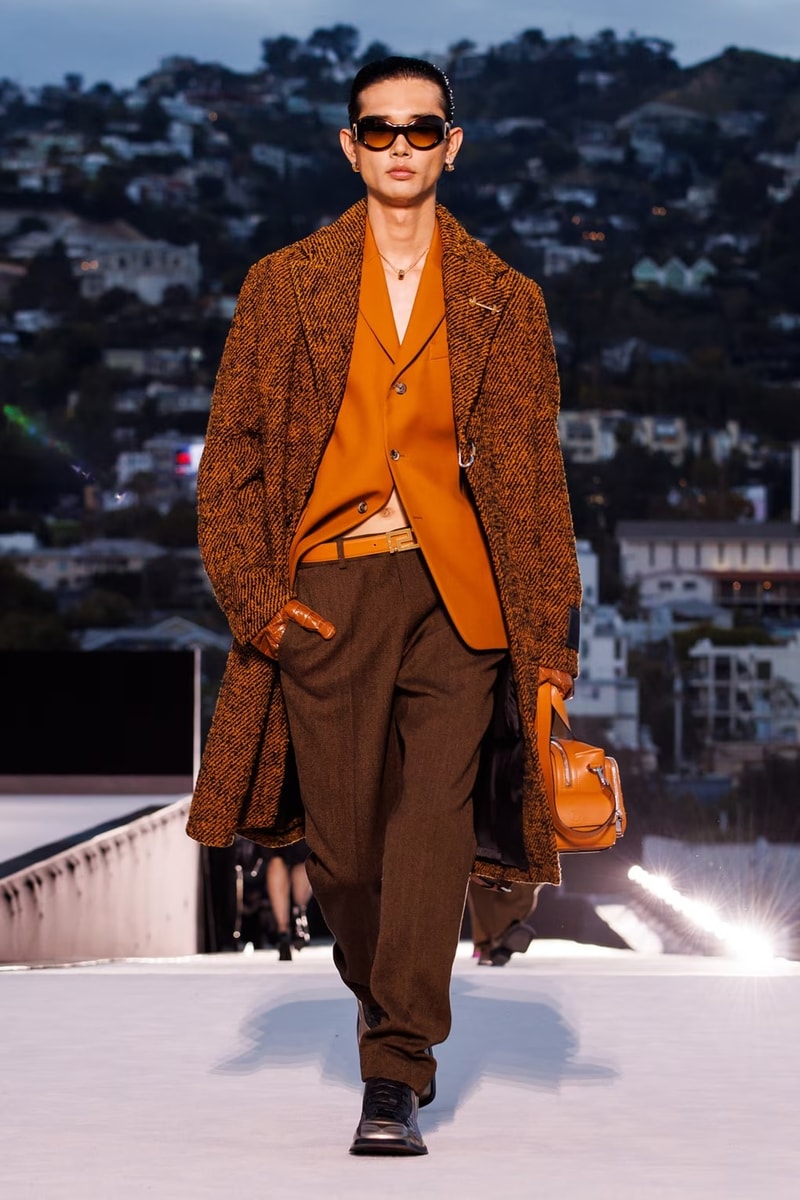 45 of 82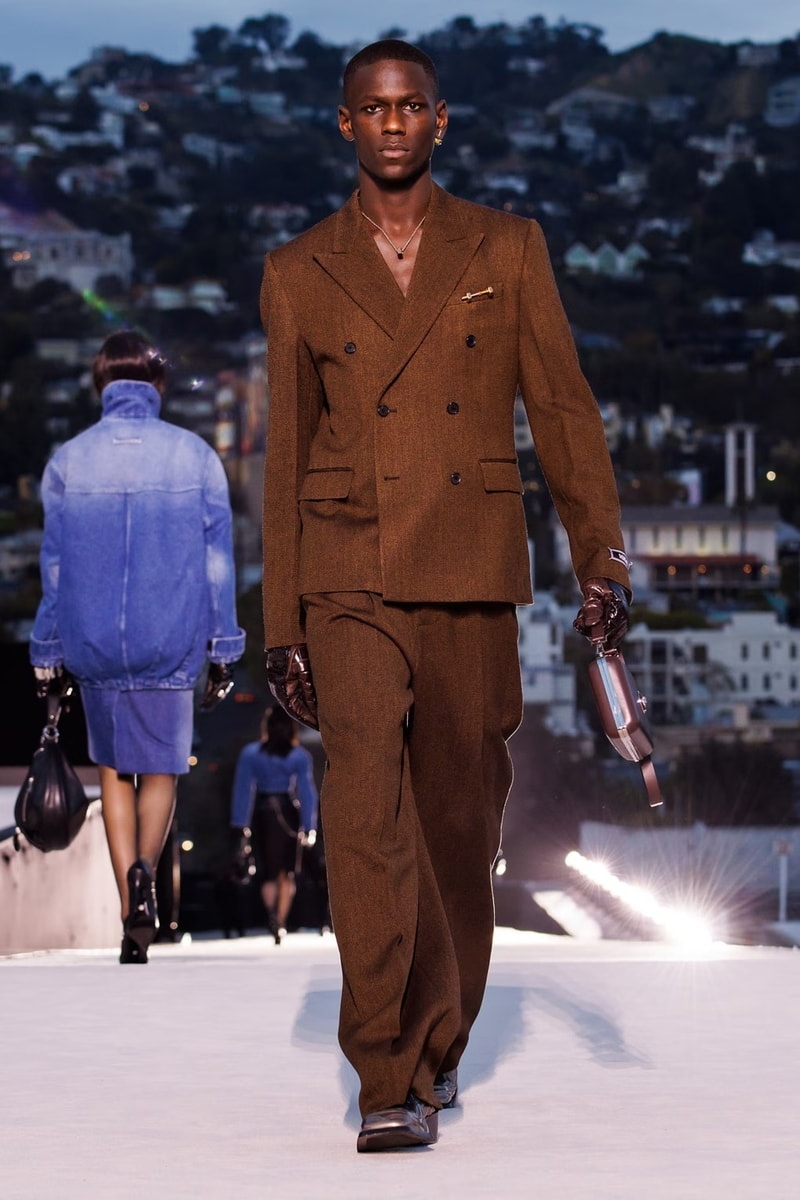 46 of 82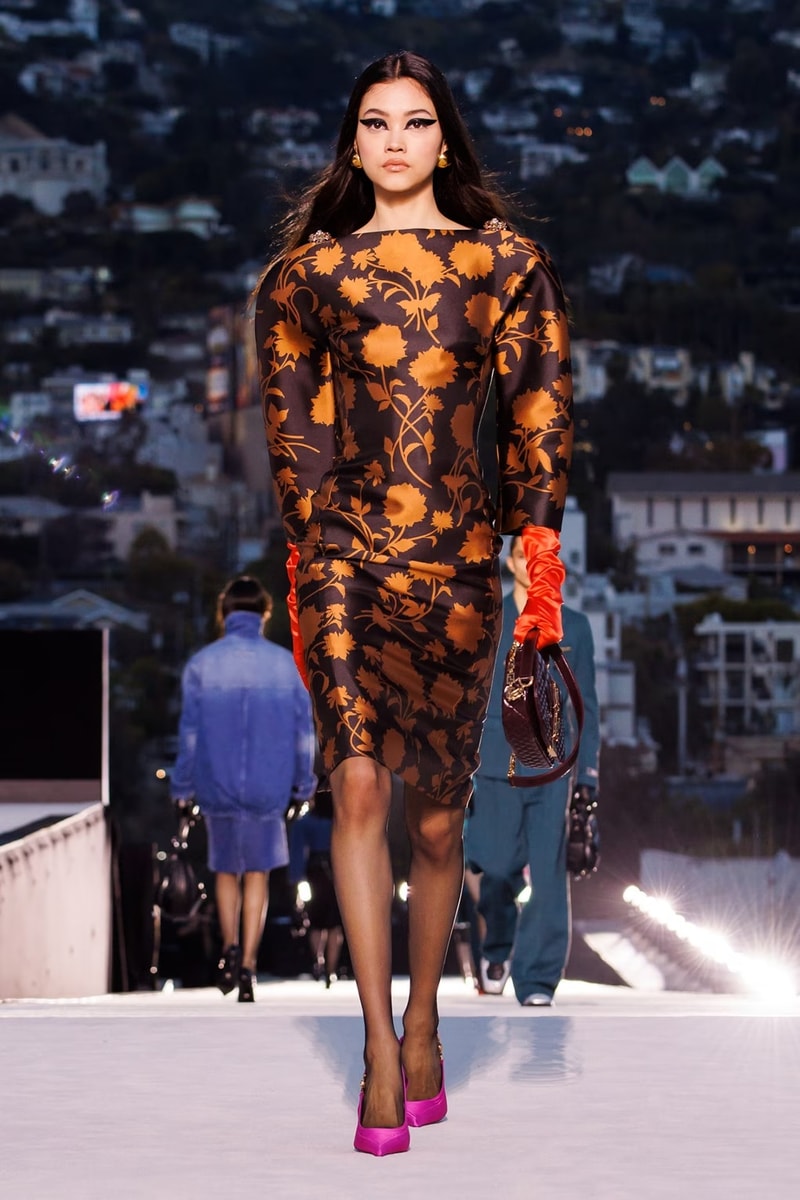 47 of 82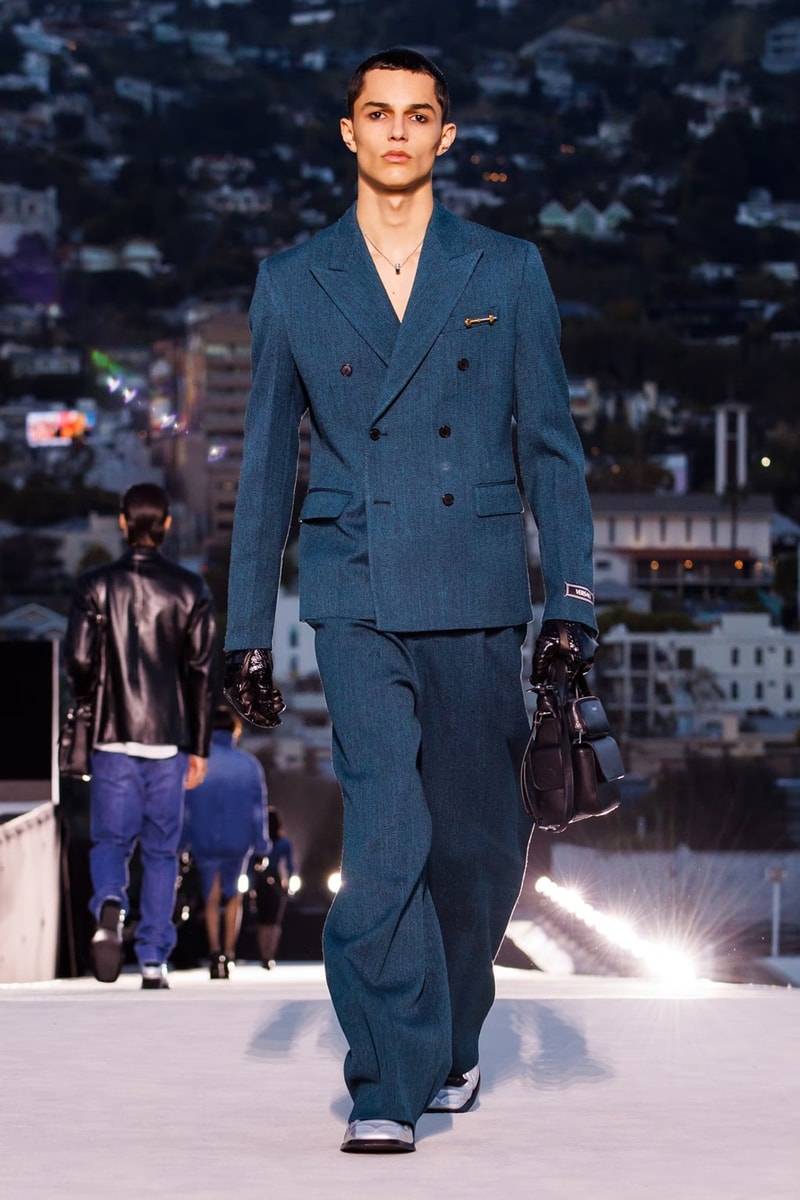 48 of 82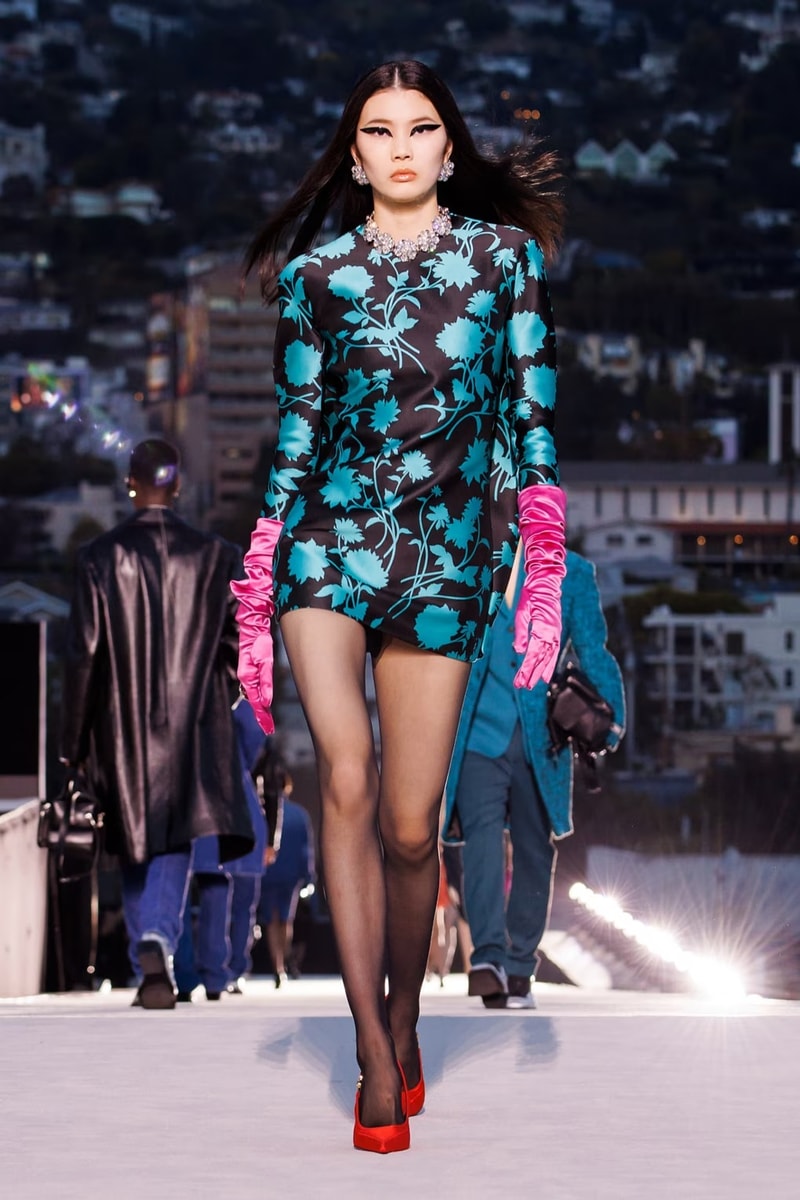 49 of 82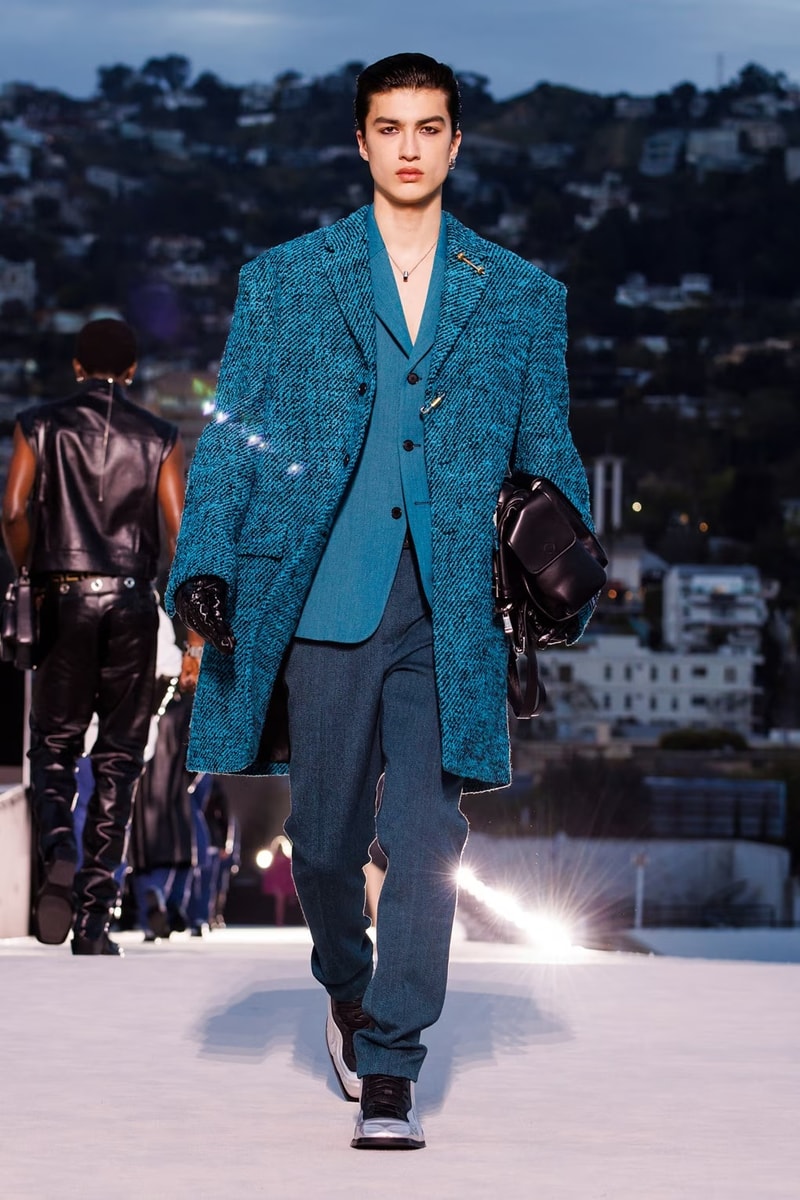 50 of 82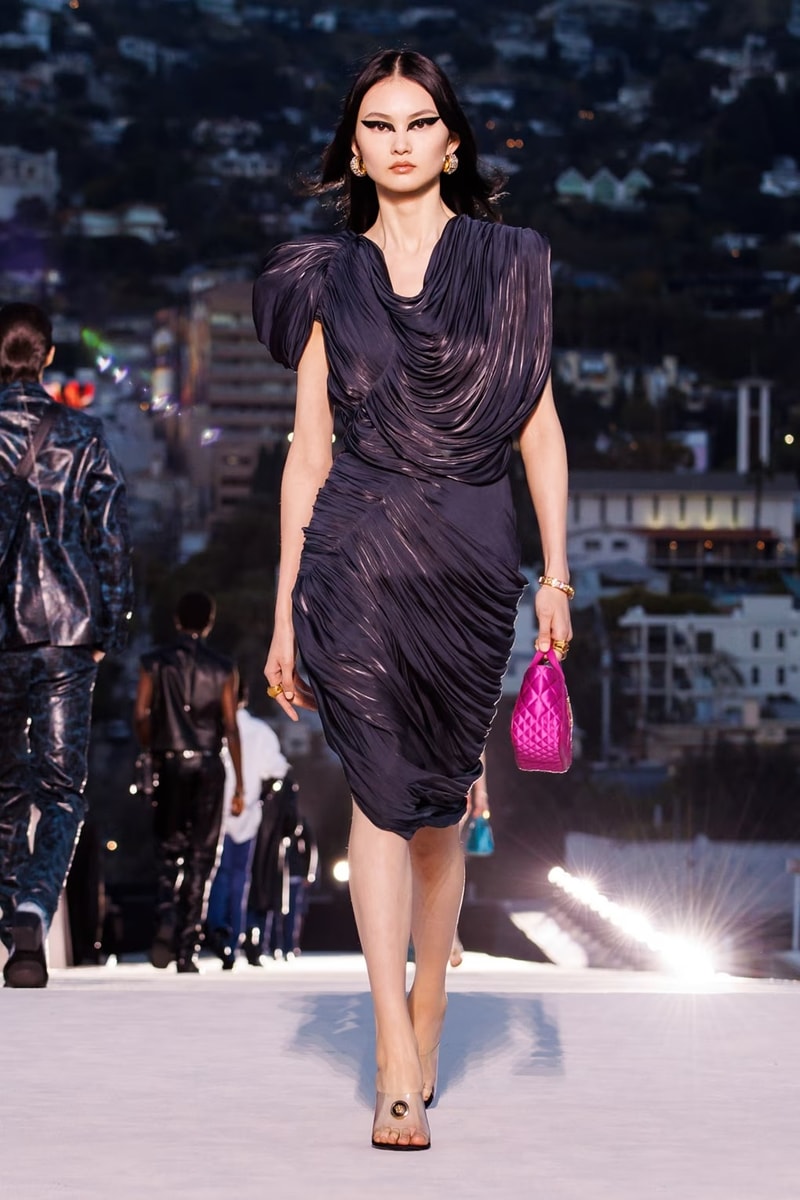 51 of 82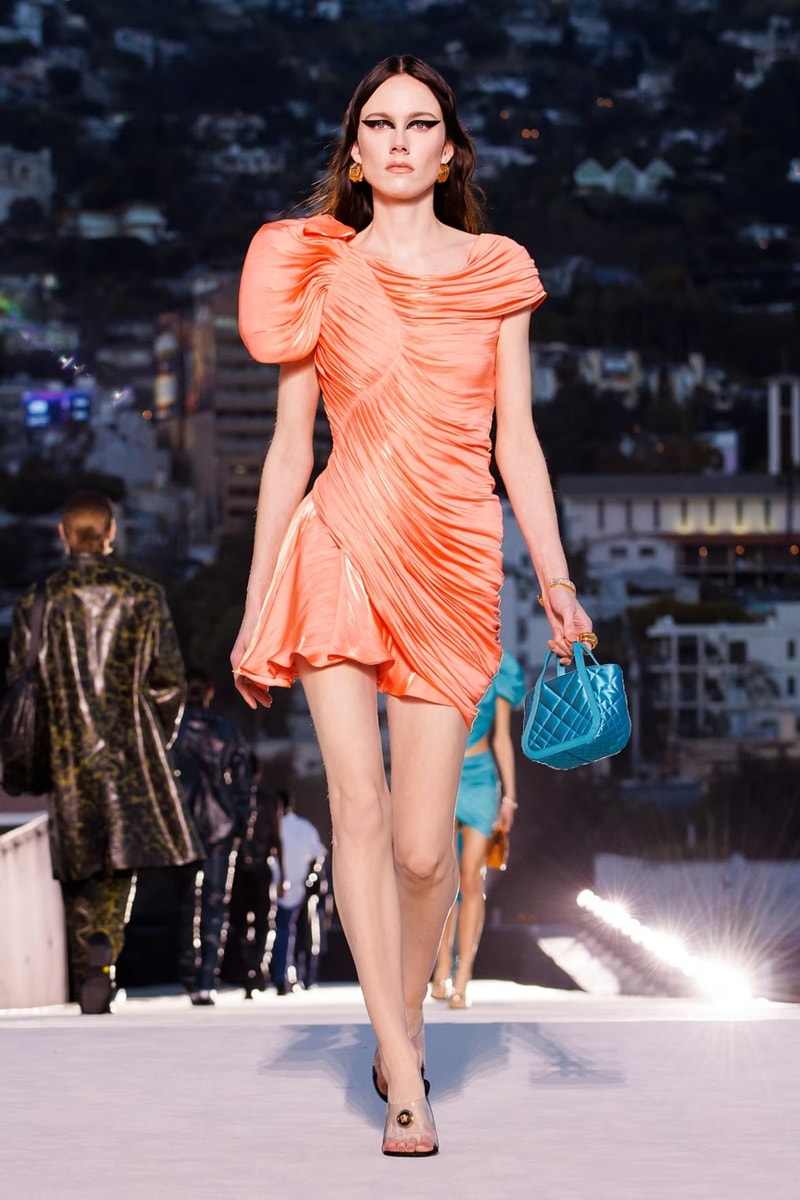 52 of 82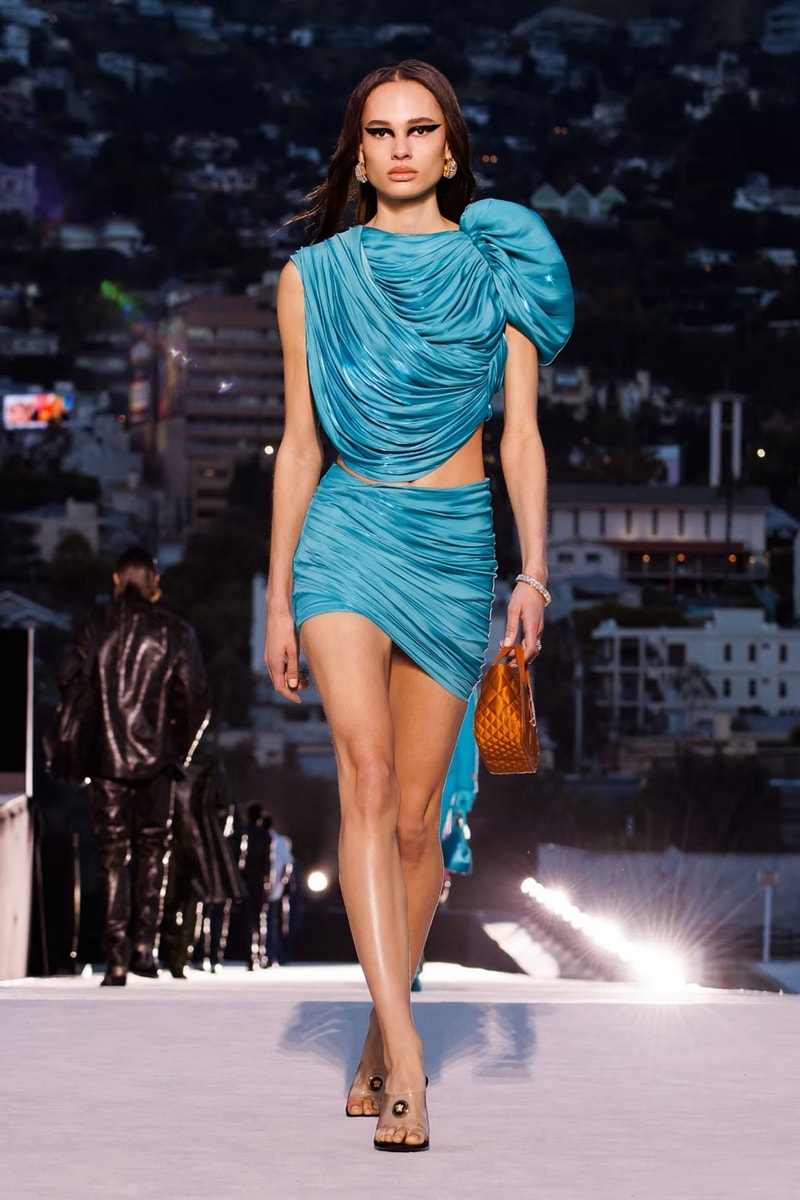 53 of 82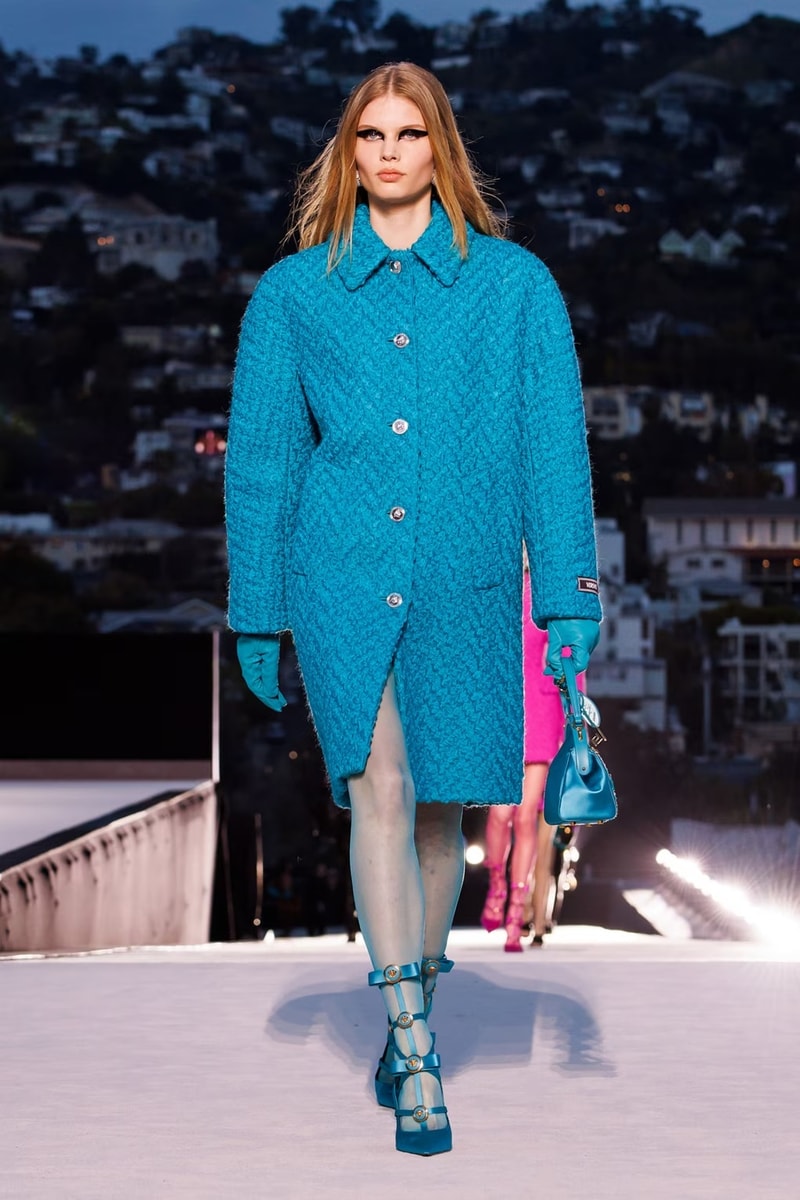 54 of 82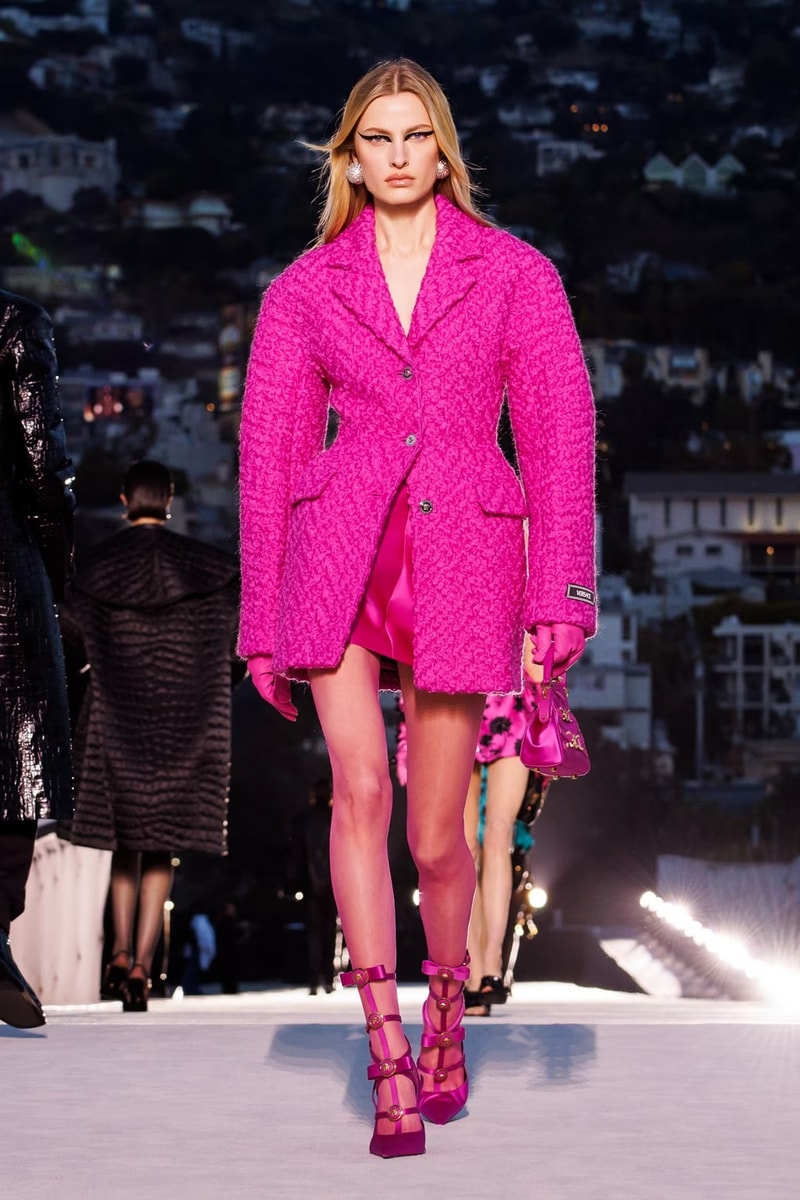 55 of 82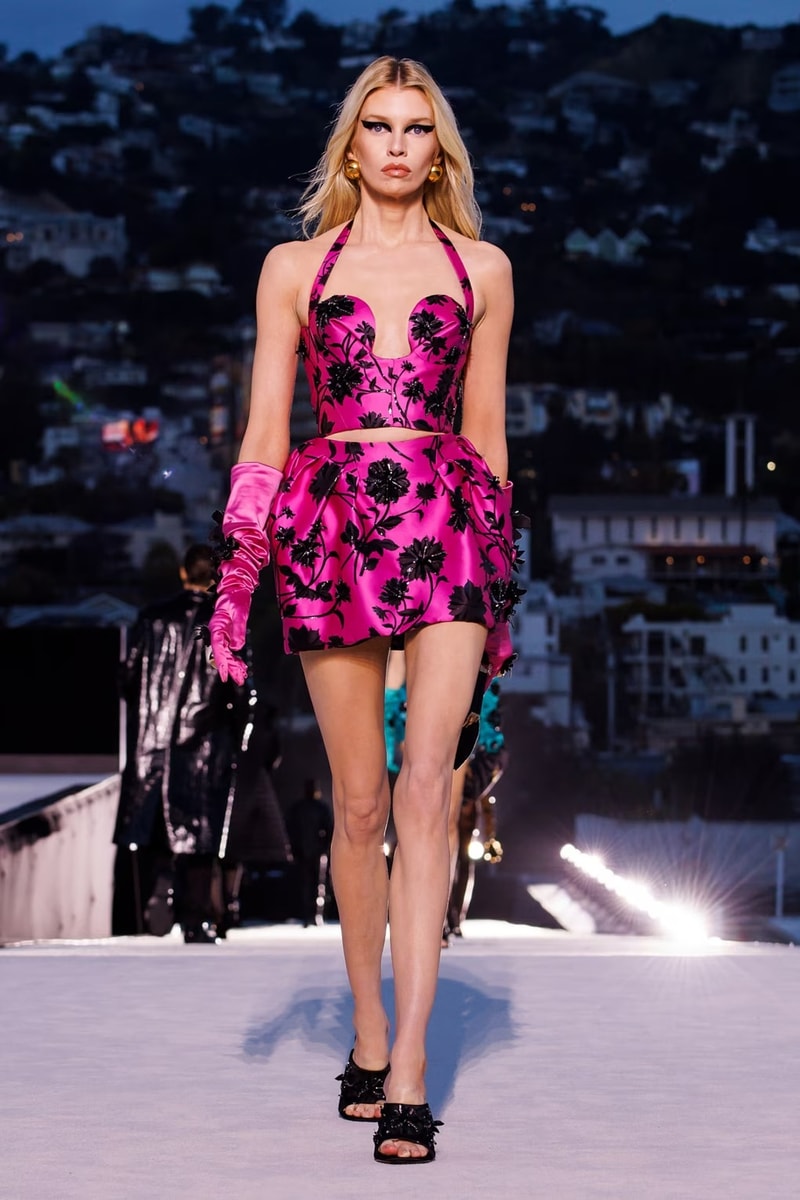 56 of 82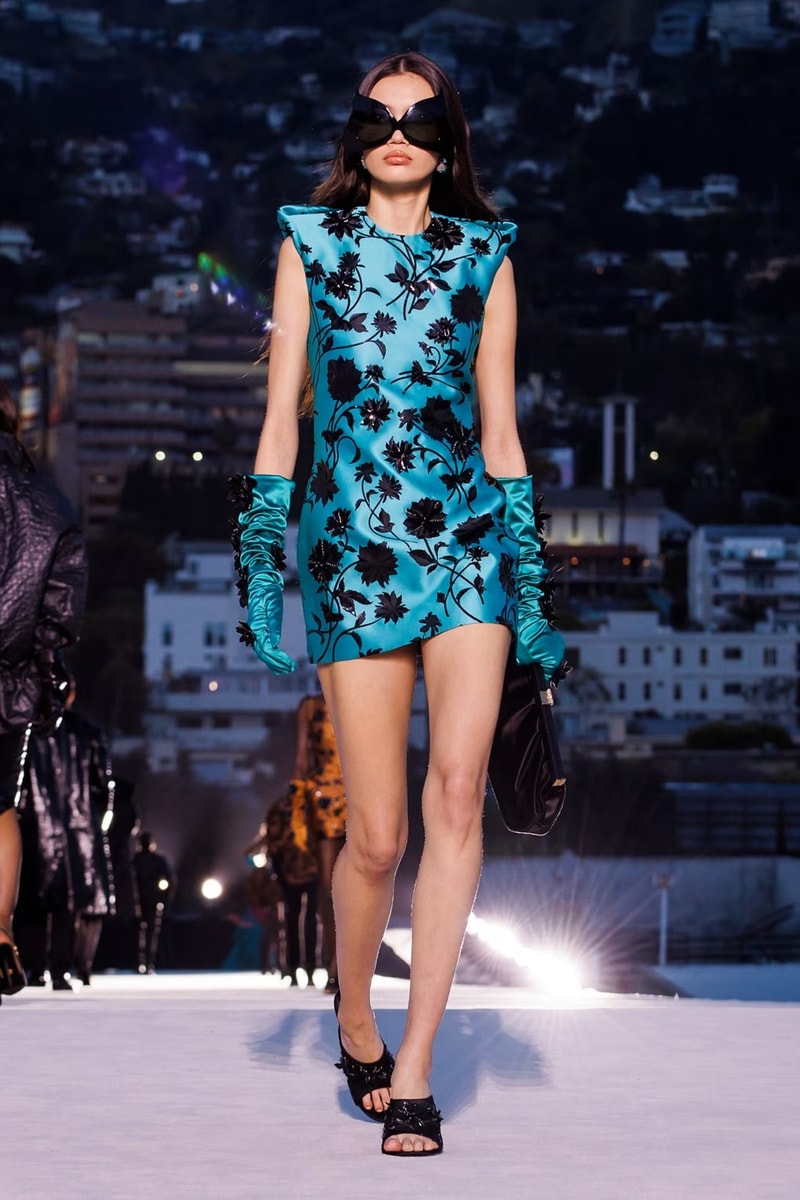 57 of 82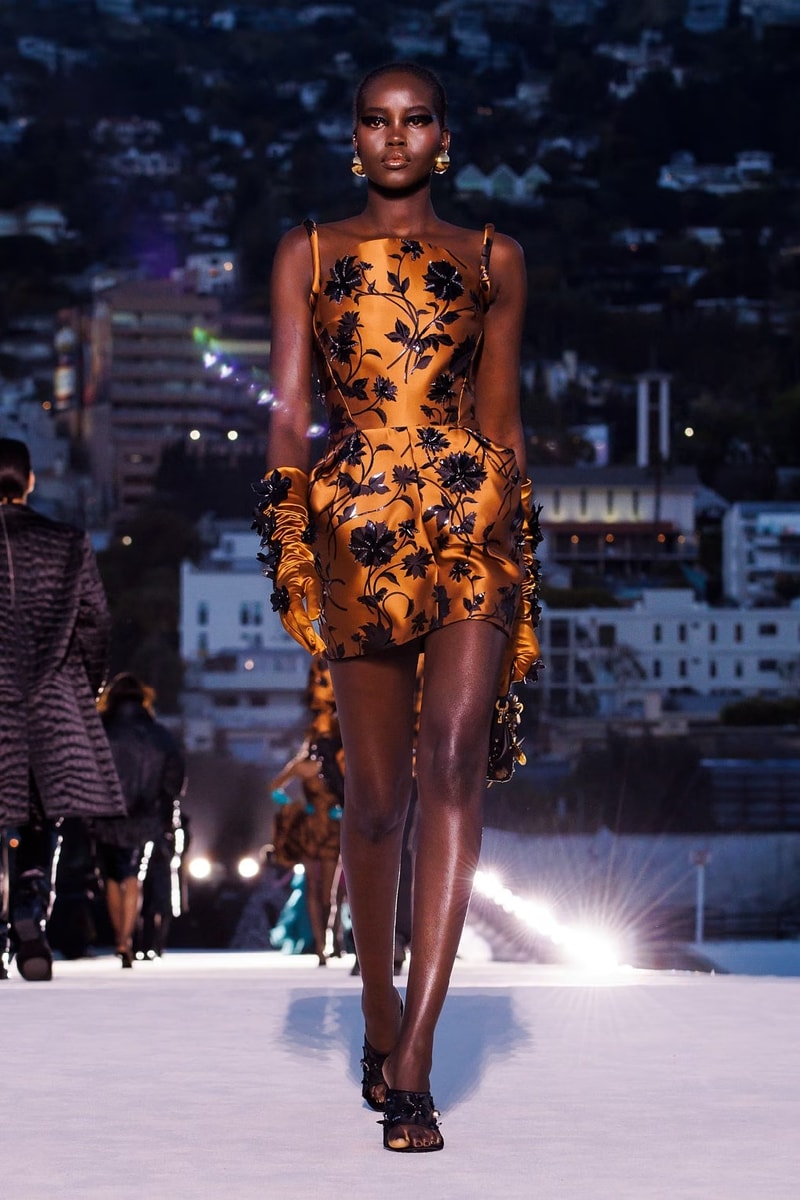 58 of 82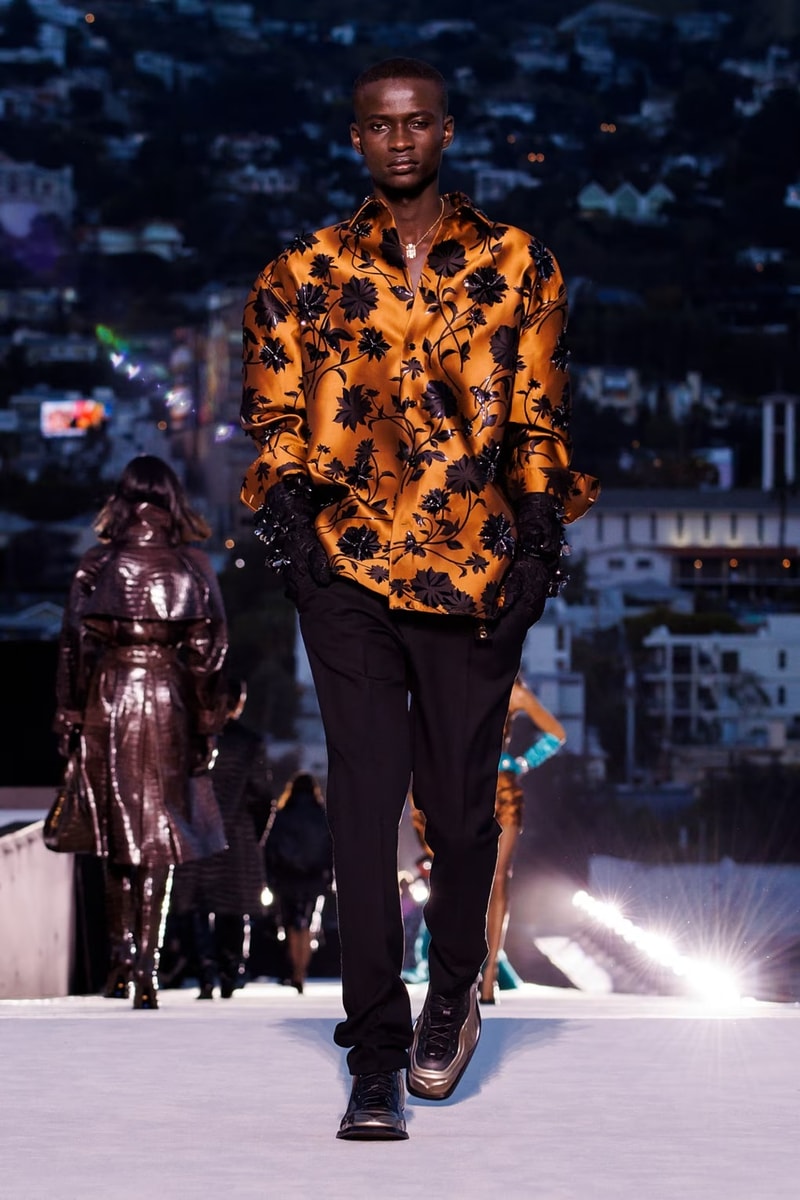 59 of 82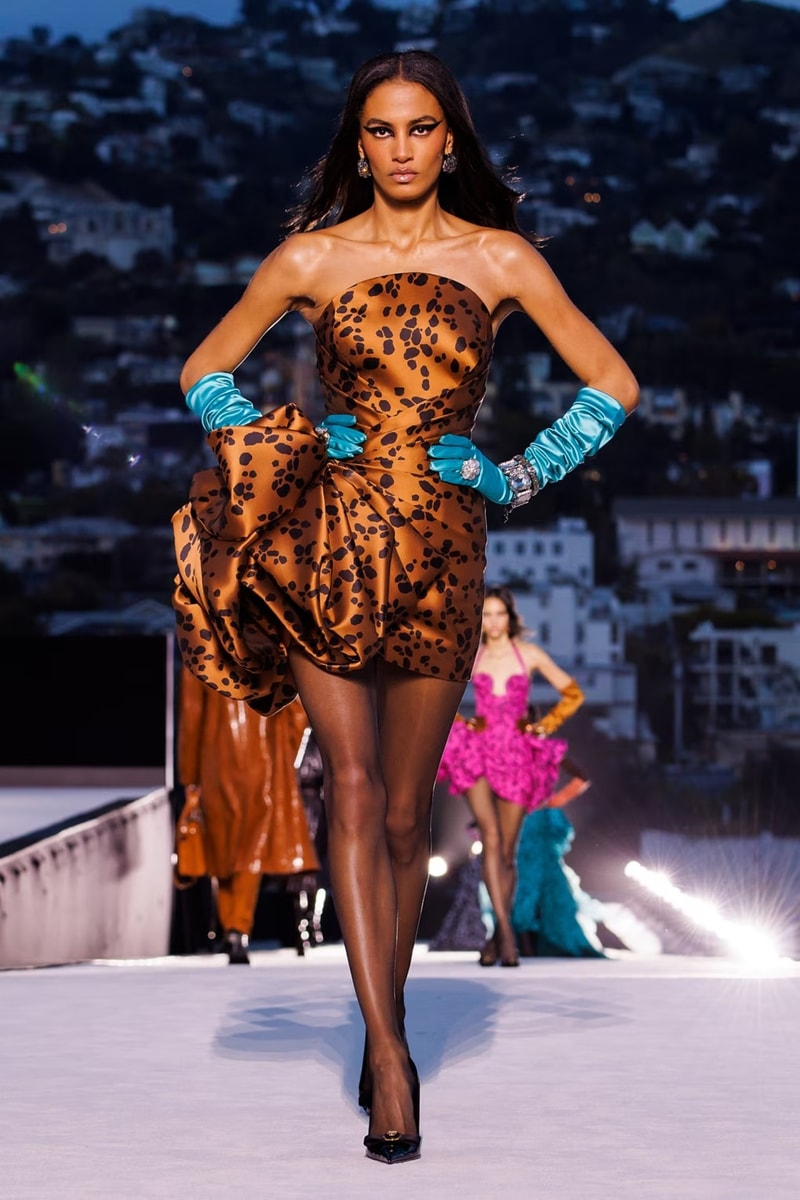 60 of 82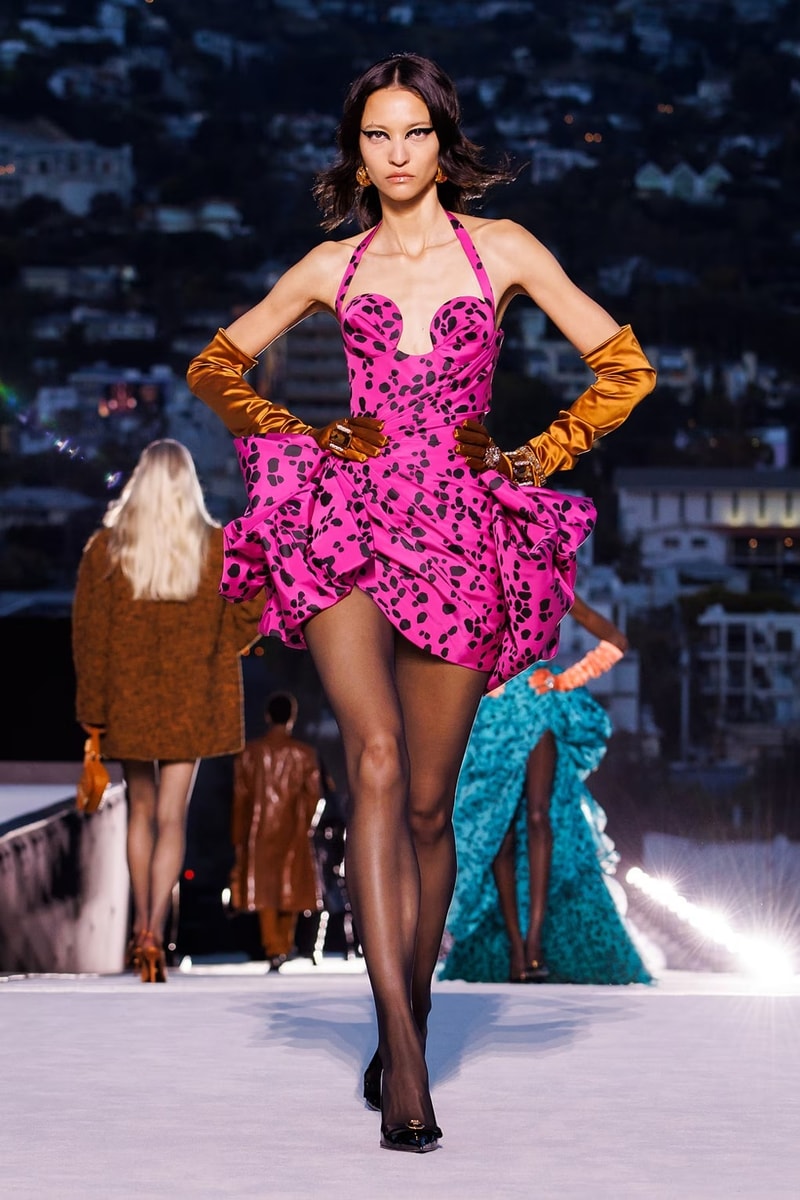 61 of 82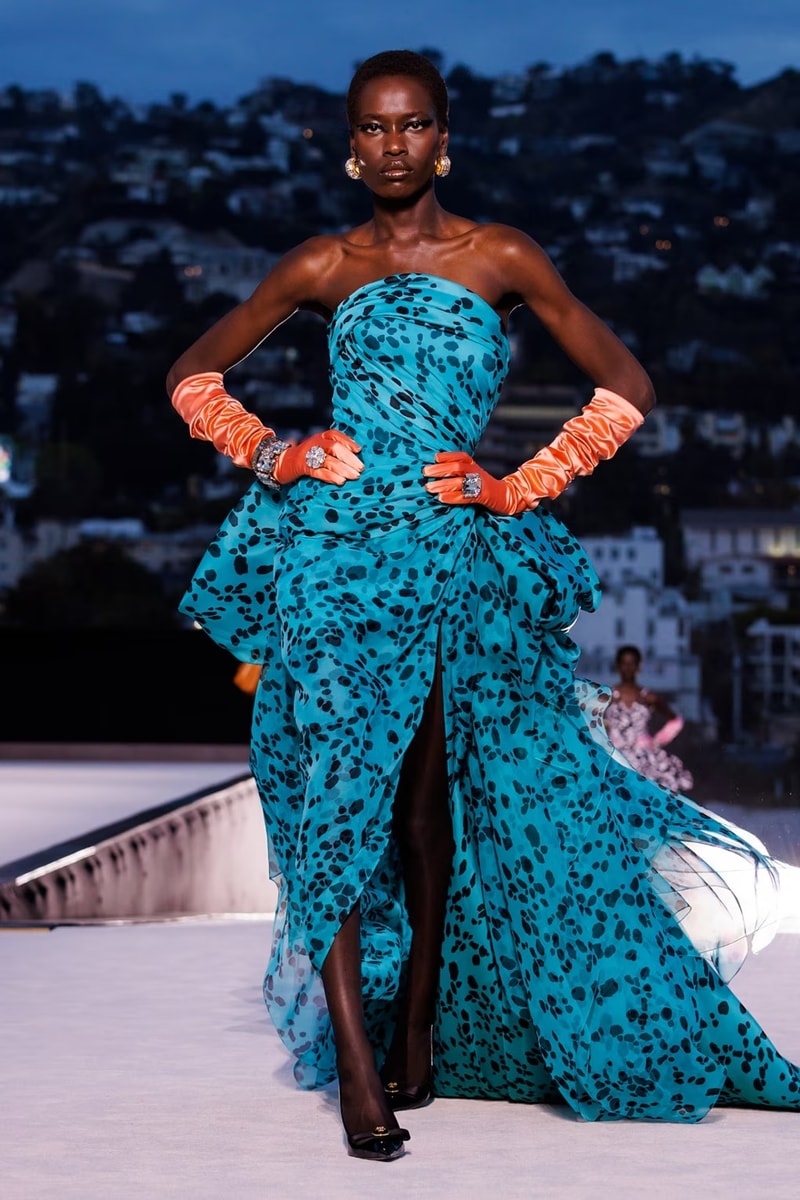 62 of 82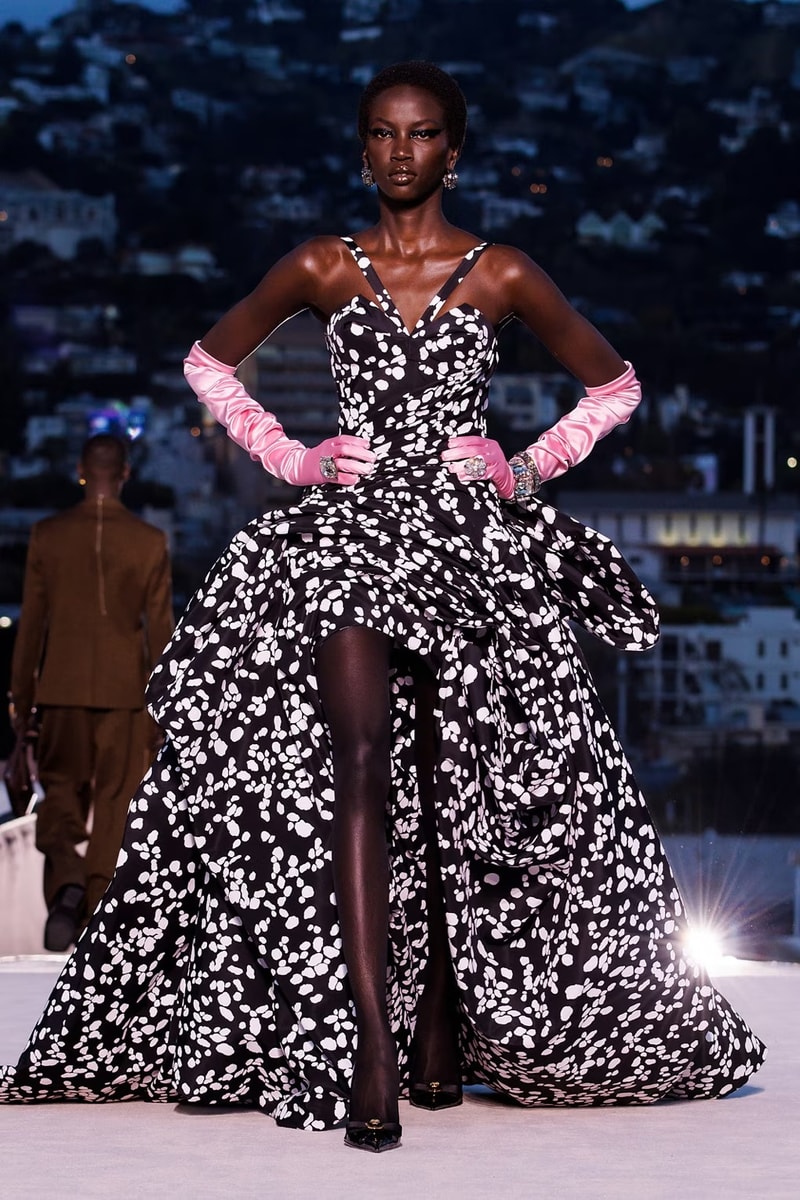 63 of 82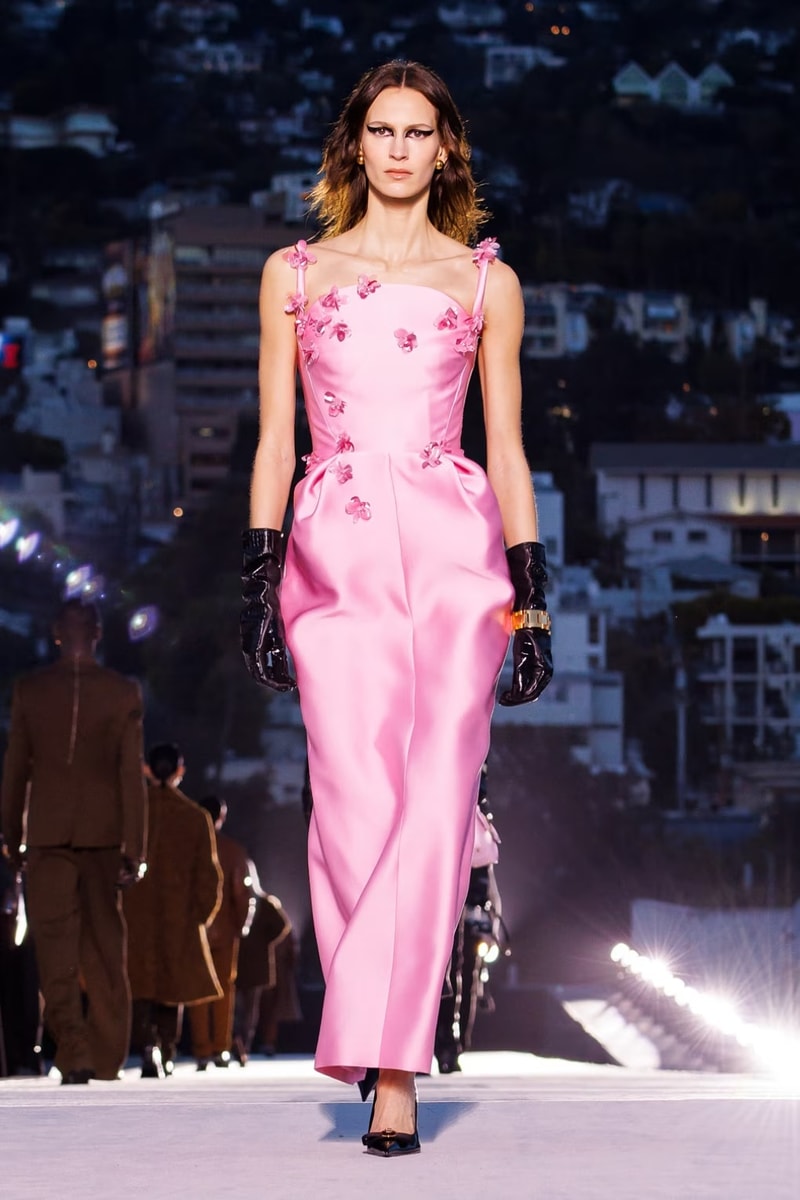 64 of 82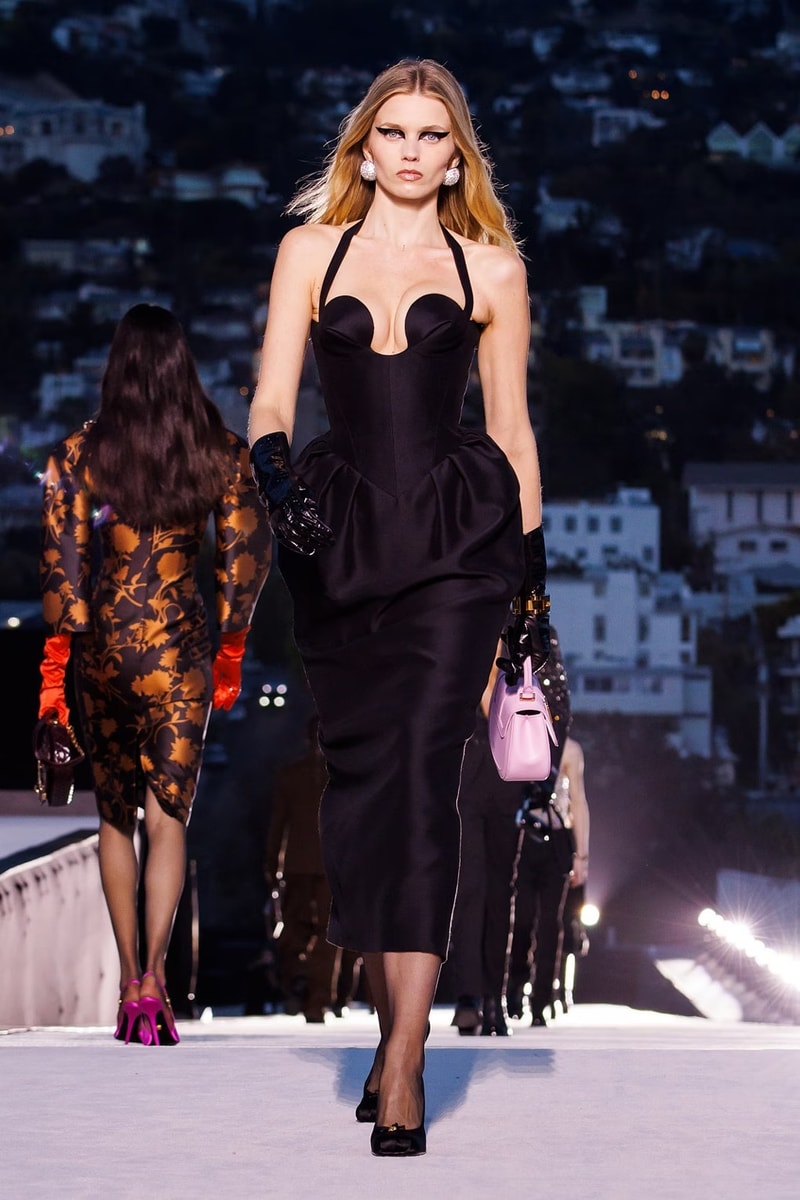 65 of 82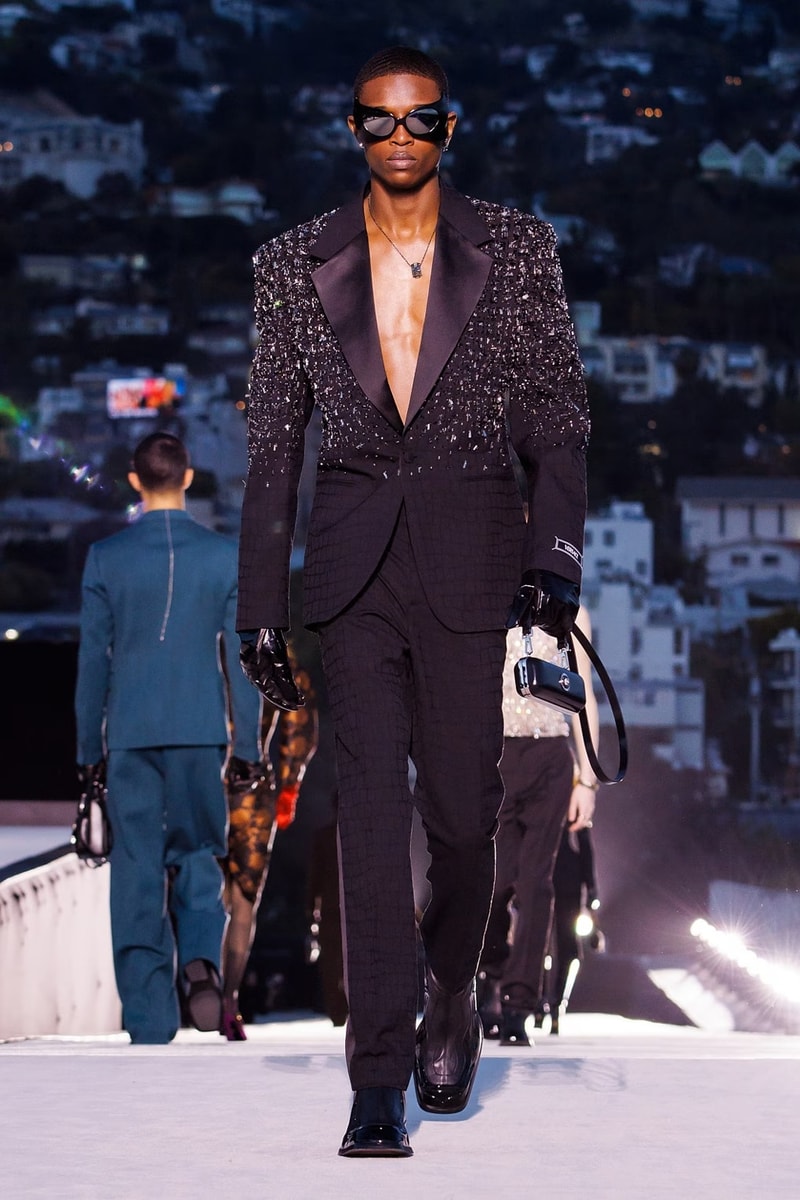 66 of 82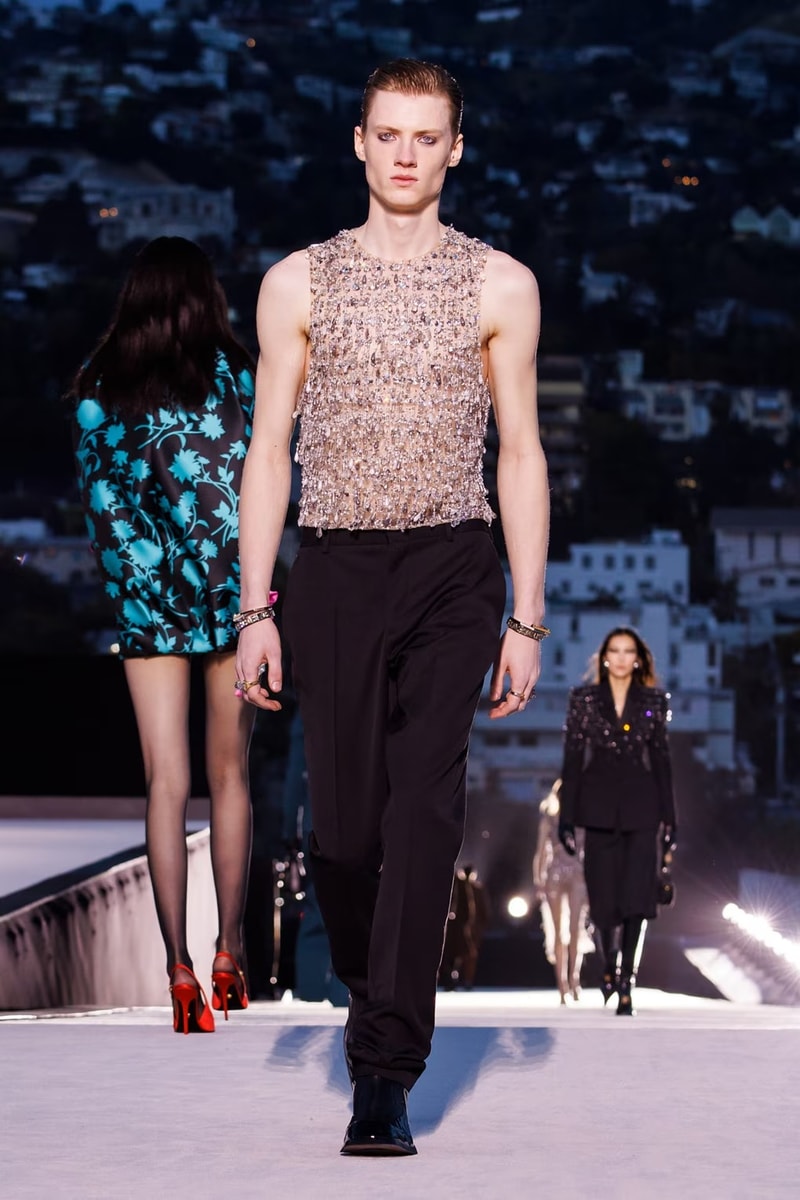 67 of 82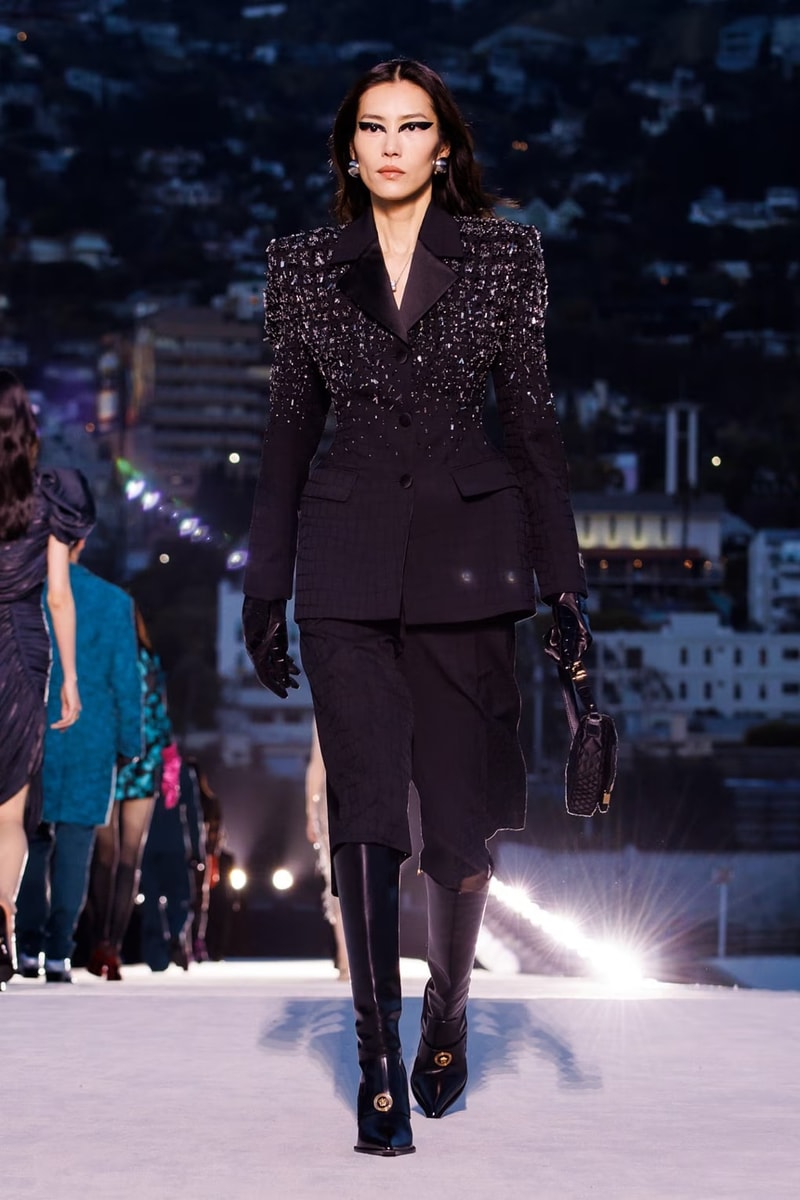 68 of 82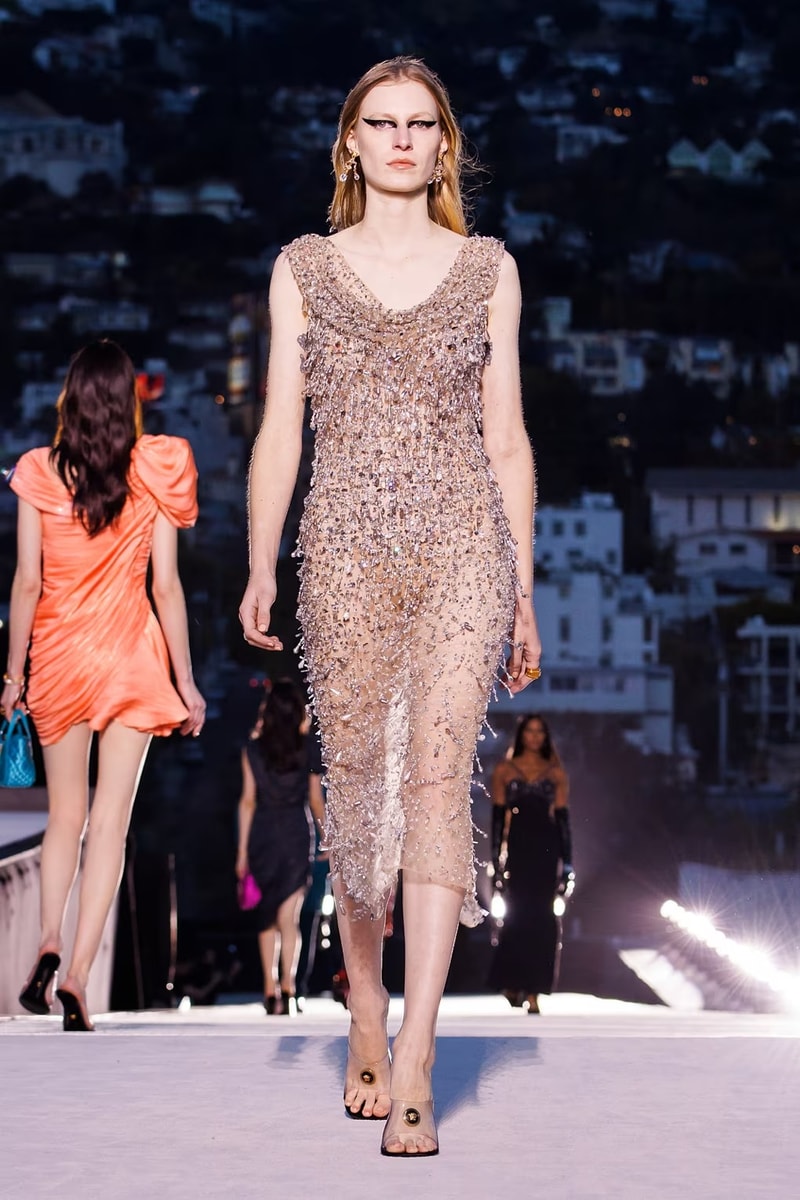 69 of 82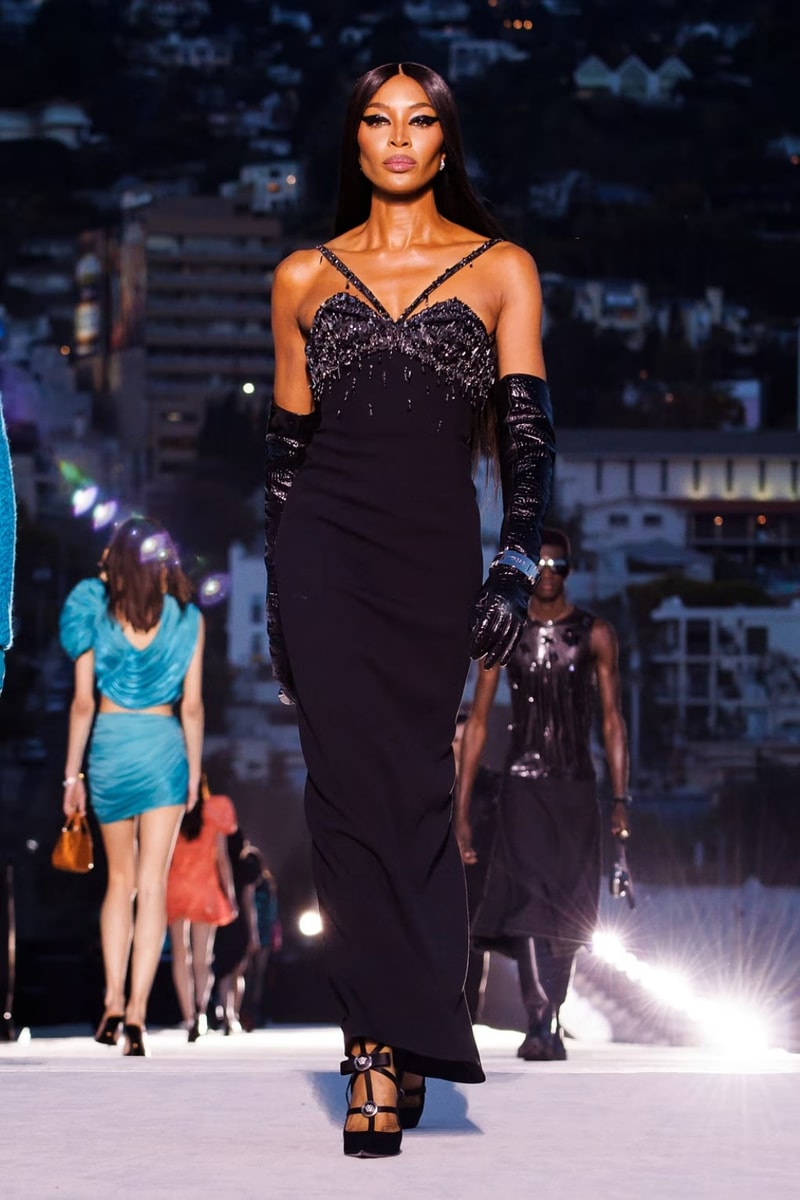 70 of 82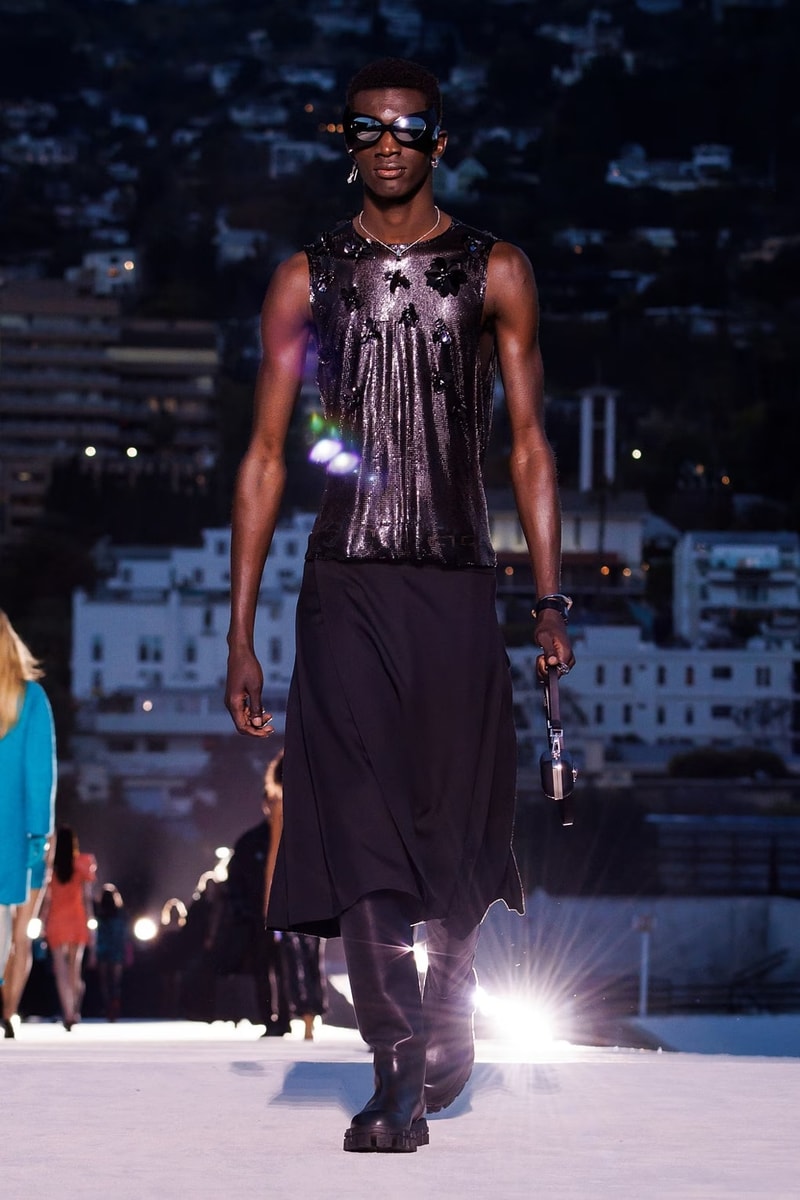 71 of 82
72 of 82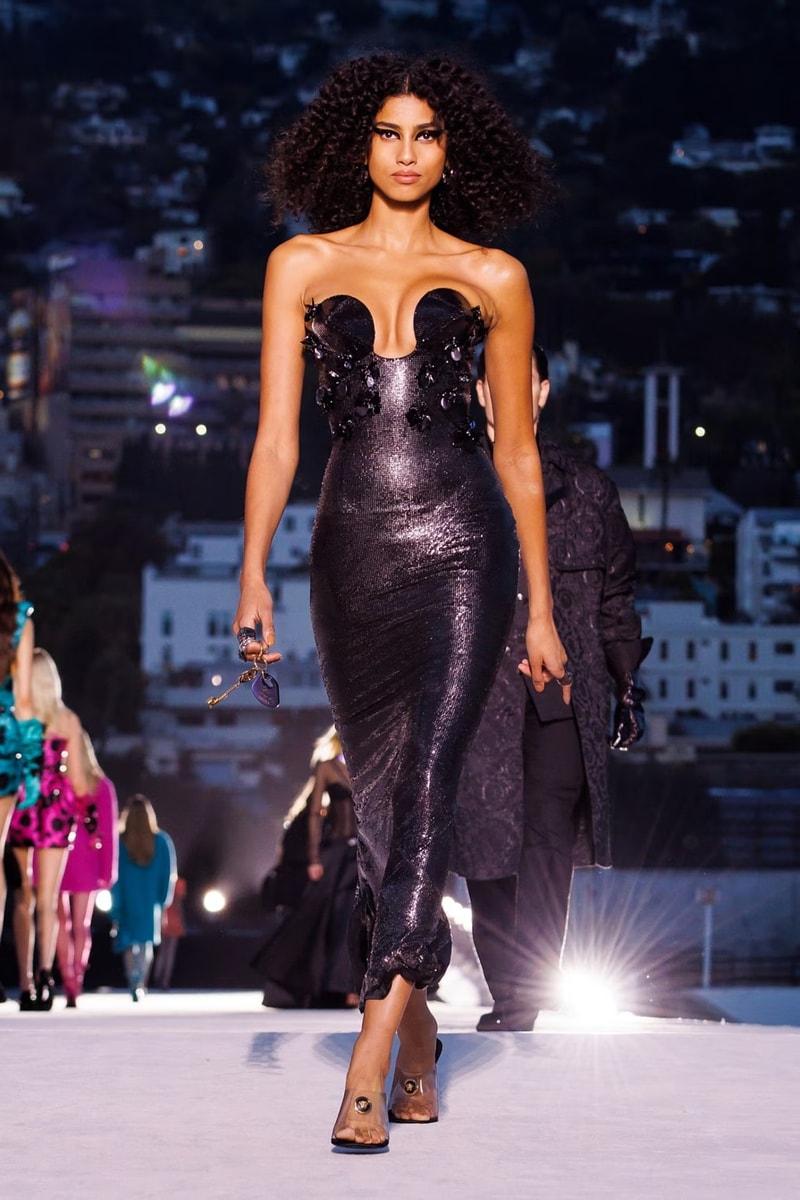 73 of 82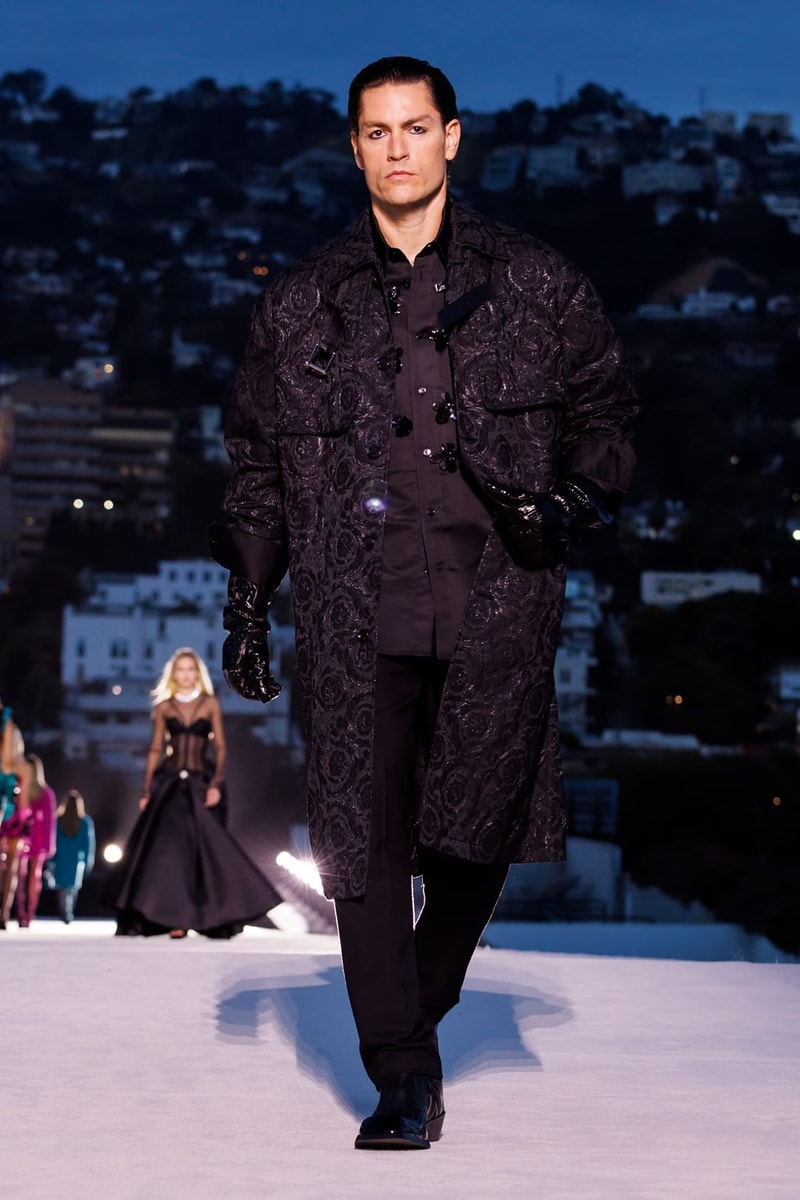 74 of 82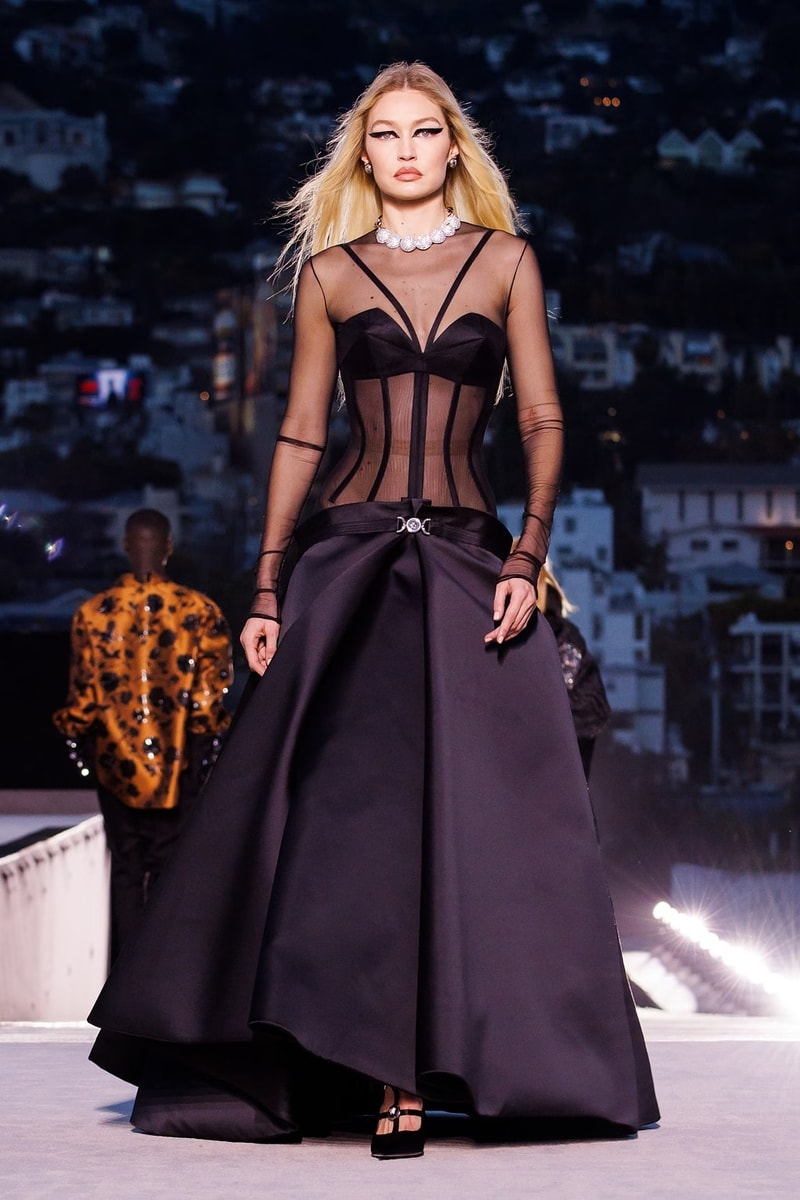 75 of 82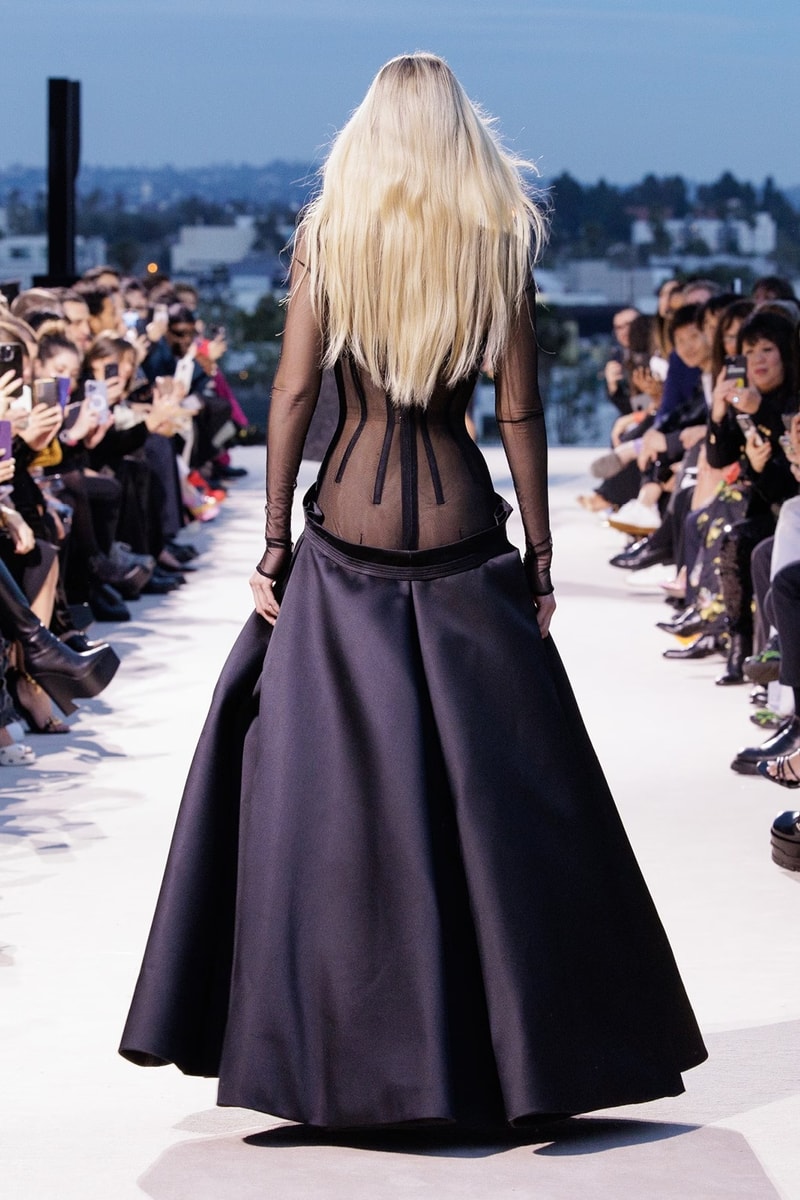 76 of 82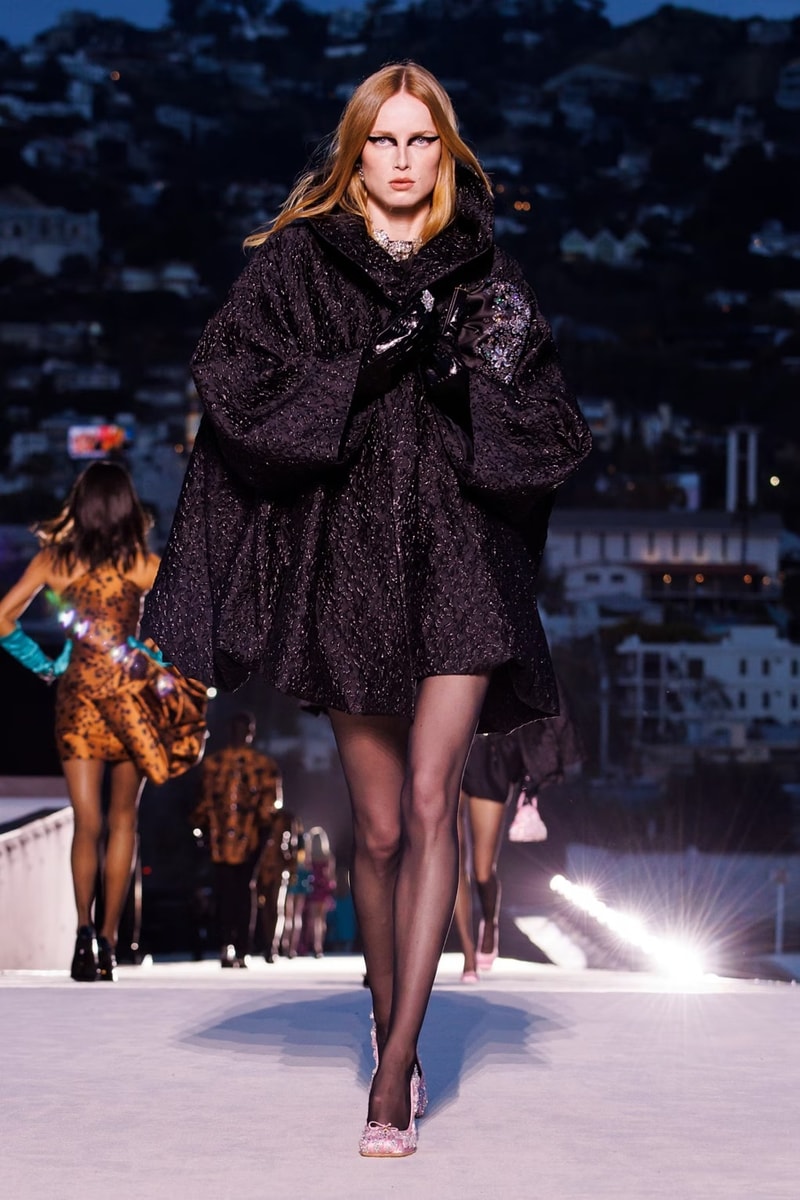 77 of 82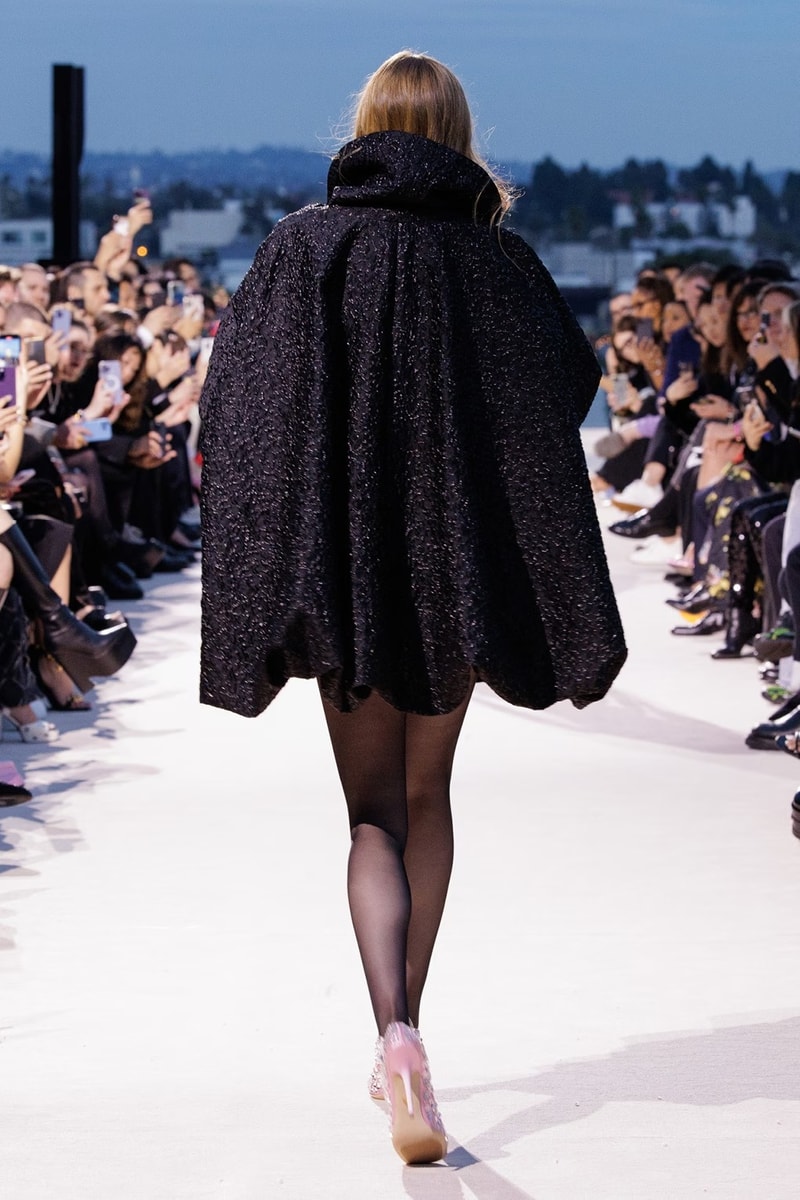 78 of 82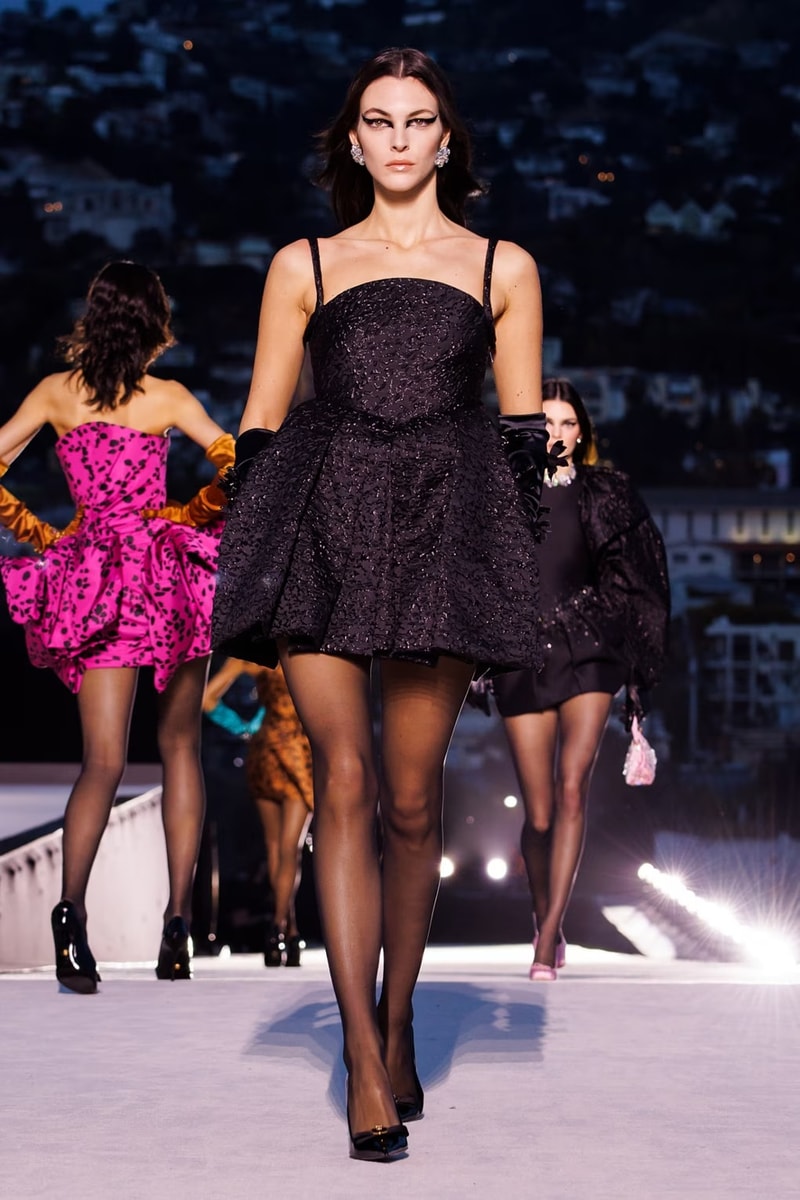 79 of 82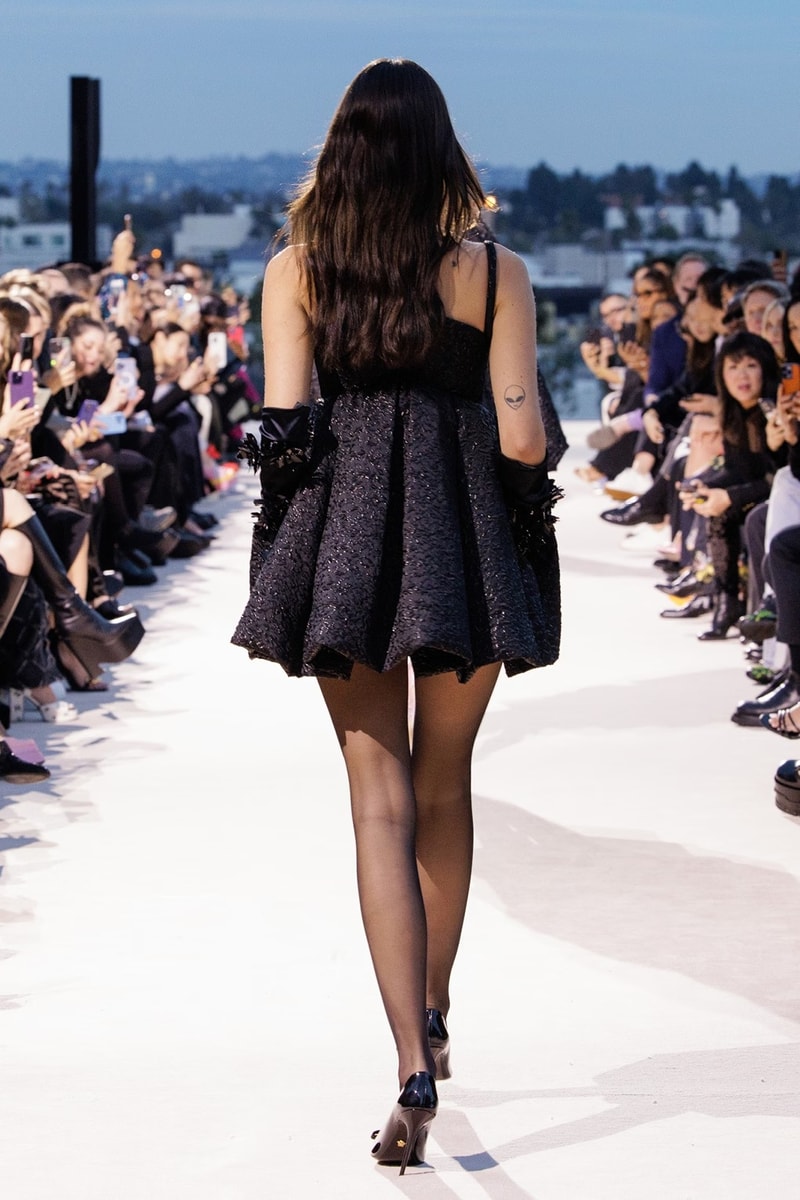 80 of 82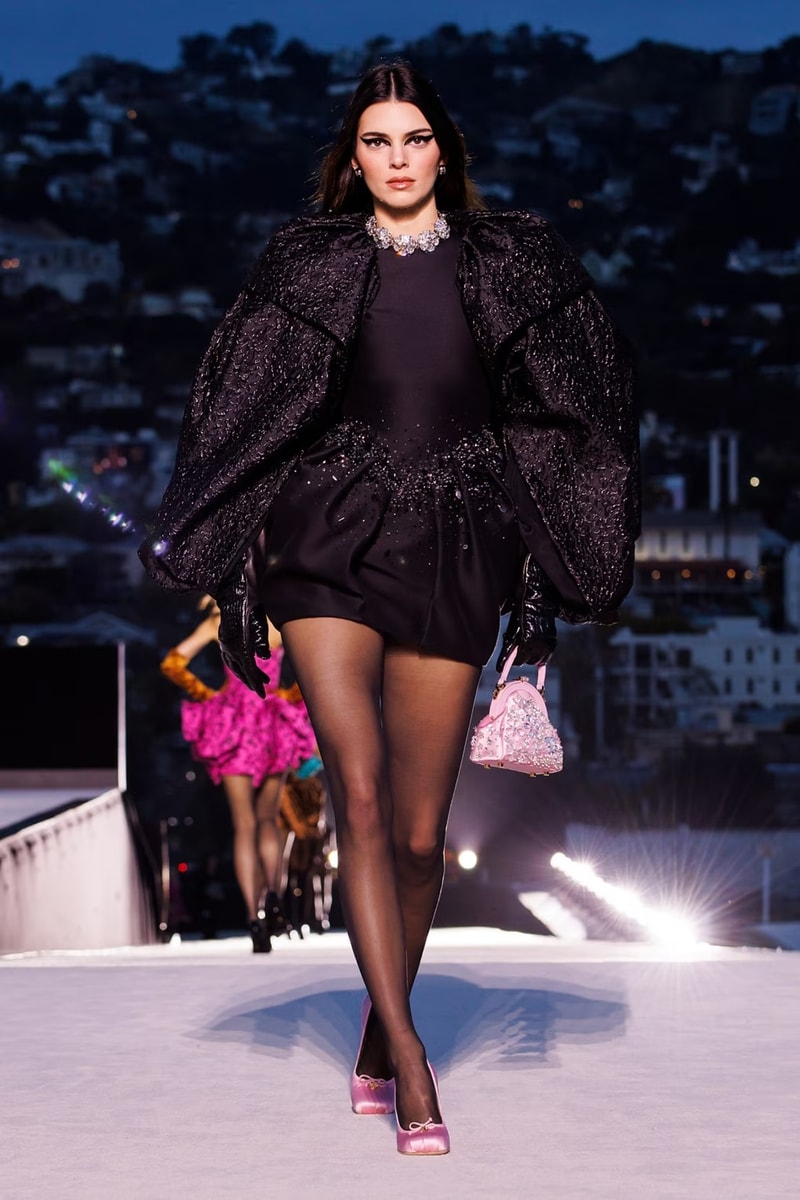 81 of 82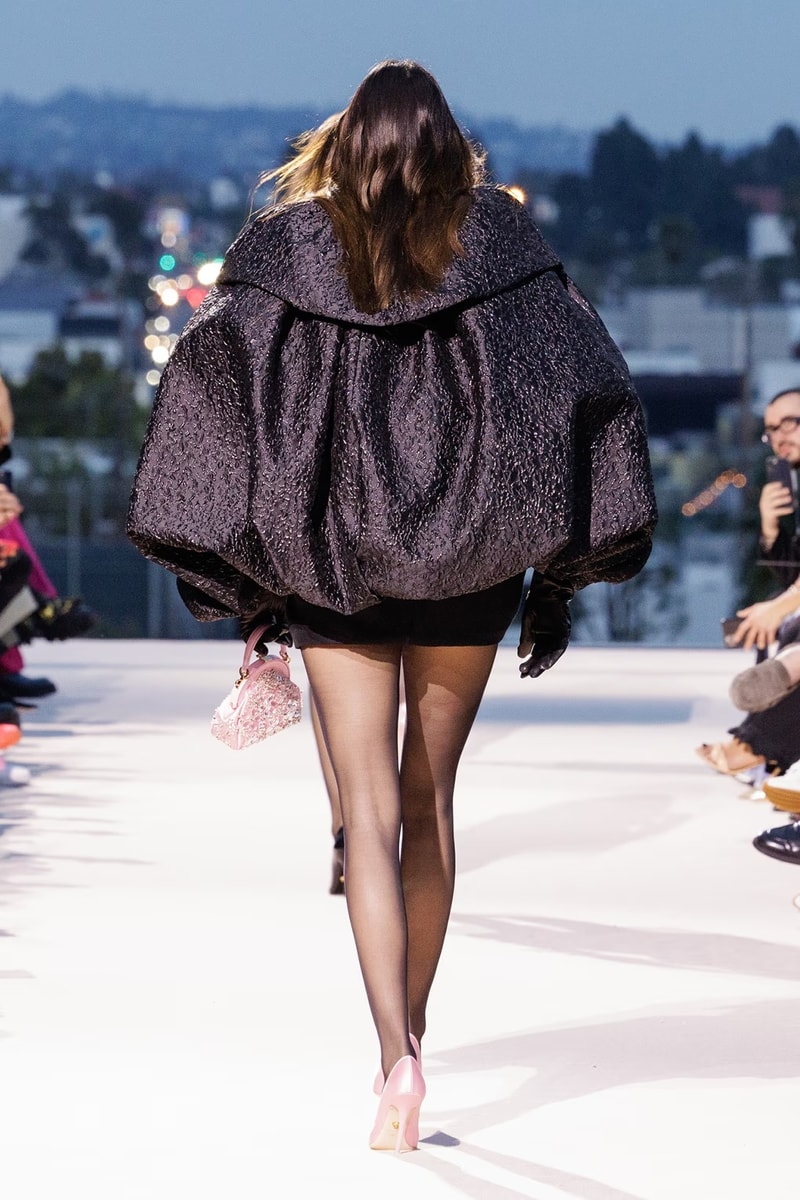 82 of 82
It's a Versace take-over in Los Angeles, as the Italian House debuts Donatella Versace's latest creative vision for the Fall/Winter 2023 season.
Taking to the Pacific Design Center in West Hollywood, Versace created an opulent universe of cream and gold on the roof of the building, taking full advantage of the hillside skyline to serve as the backdrop for its star-studded show and after-party. With Miley Cyrus, Lil Nas X, Cher, Sir Elton John, Christine Quinn, Paris Hilton, Pamela Anderson, Demi Moore, Lily James, Lucien Laviscount, Anne Hathaway, and countless other celebrities lining the FROW, Versace's nod to the glamor of Hollywood was clear: this was set to be a monumental show.
Indeed it was, as the likes of Gigi Hadid, Naomi Campbell, Kendall Jenner, Emily Ratajkowski and Mariacarla Boscono showed the world how it is done on the runway. Gigi's number — a sheer dress comprising corsetry, a low-slung belted ball skirt, and sleeves — was just one of the model's looks, as she also opened the show in a look oozing of '80s power. Think Gianni Versace's helm, razor-sharp shoulders, a pencil skirt, Medusa pumps and buttons, and a crocodile-embossed handbag that holds all the secrets of a she-eo.
These power suits grew across the opening section, as both men's and womenswear styles explored elements of layering, dressing, and undressing. Double-breasted blazers were paired with fitted leather gloves for something sexy, while other blazers nipped in at the waist and accentuated the hips to create a dominating silhouette when paired with the same gloves and knee-high riding boots.
But as the show moved on, Versace explored the Hollywood way of life. Off-duty jeans with central seams were paired with faux fur jackets, while Pepto Bismol pink was used across another business-woman-chic ensemble comprising a barbie jacket, a pencil skirt, and a pink satin bag.
Menswear was equally impactful, and at times intelligently subtle. For example, formal black trousers and a black tank top does not scream sex appeal, but the addition of the buckle-equipped leather gloves, '90s sunglasses, a big-buckle belt and a belt loop accessory pushed the look into something that subversed workwear references, in turn making it hot.
Kinky references appeared throughout, with leather straps buckled down tight adorning the upper chest of long denim overcoats, or again on a white shirt that looked closer to a harness. Subsequently, leather developed into its own department, holding a predominant section of the runway show with looks centered around mottled double-leather ensembles, and others given the shiny faux-croc treatment in black and caramel hues.
To close the show, Donatella Versace brought in L.A.'s legendary nightlife as the core theme. With this in mind, menswear ranged from beaded crystal drop tank tops to tuxedos dripping in oversized gemstones, overcoats done in floral embroidery to tight silky numbers shimmering in sequins.
Altogether, Versace FW23 was a show of excess, executed to perfection. In order to find out more about the show and collection, Hypebeast spoke to Donatella Versace, the vision behind this Hollywood masterpiece:
Hypebeast: It's been 25 years since Versace last showed in Los Angeles. How does it feel to be back?
Donatella Versace: The last time we showed in L.A. was for a charity benefit – "Fire and Ice" – which was in 1998.
I am so excited to be back here. I love the energy and the power of L.A. and to be here two days before the Oscars feels epic and amazing. This is a global moment – the world is watching. This is our Oscars moment to show the world our best work.
For those unaware, what is the relevance of Versace in L.A.?
We have had a long relationship with the great actors in movies as well as some of the biggest stars in music. Gianni and I always loved to be surrounded by these incredible people we really admired and to dress them was a huge honor. I feel that a dress makes a star and the star makes the dress – when we dress a star a little of their stardust rubs off on us.
But I want people to feel like that every day when they wear our clothes.
Even when you put on a simple black jacket in the morning to wear for work – you want to feel empowered. Like a star on the red carpet.
You've previously said that "Hollywood is both a place and a state of mind." What do you mean by this?
It's an attitude for me – about power, creativity and confidence – sometimes with a bit of insecurity behind it. Like we all have. Like in clothes when you wear something to project something about yourself – actors put on a role to be someone else. It's that state of mind that you can be anyone and project anything about yourself – but for me, the best performances and the best clothes are the ones that are the most authentic. The truer you are to yourself the better. Not always easy, but worth the effort.
What story is Versace telling for Fall/Winter 2023?
It's about our DNA – exquisite luxurious tailoring – considered details and the beautiful wear of the clothes. We started this development in the Atelier – looking at the detail of couture but making it right for Ready to Wear – it's a very different approach. We take everything we have learned from dressing some of the most famous people in the world and take those details into a jacket or a great dress for Ready to Wear. We are saying that streetwear is in the past and that, for us, it's time to invest in beautiful clothes that will last you forever.
How does L.A. help tell this story?
Well, it makes you stand taller and think more powerfully – for me anyway. It's an amazing city and we have chosen to show on the roof of the Pacific Design Center overlooking the whole of L.A. – at sunset – the set is gold and cream – and reflects the light of the setting sun. It's truly epic and cinematic – where else could you achieve that but L.A.?
Do you think showing off-schedule in a private setting is the way forward for major fashion houses to capture their spirit?
For me, fashion happens 365 days a year – Milan is amazing for us as our home and of course, we love showing on schedule. But occasionally it's nice to be away from home and have some adventures. Of course, logistically it takes a lot to bring the whole team to L.A. and so we are off-setting our travel and being as responsible as we can be for the production. To be as carbon neutral as possible.
And by showing in L.A., how are you continuing to change and shape the contemporary spirit of the House?
This feels like a new chapter for Versace – the start of something incredibly exciting and at the same time very familiar with our house codes being celebrated in the collection. Change is great and I am excited for the future – especially when it is absolutely rooted in our heritage, our craftsmanship, and our understanding of true luxury.
Versace FW23 can be seen in the gallery and video above.