'Curb Your Enthusiasm' Will Reportedly End With Season 12
Hinted by two producers in now-deleted Tweets.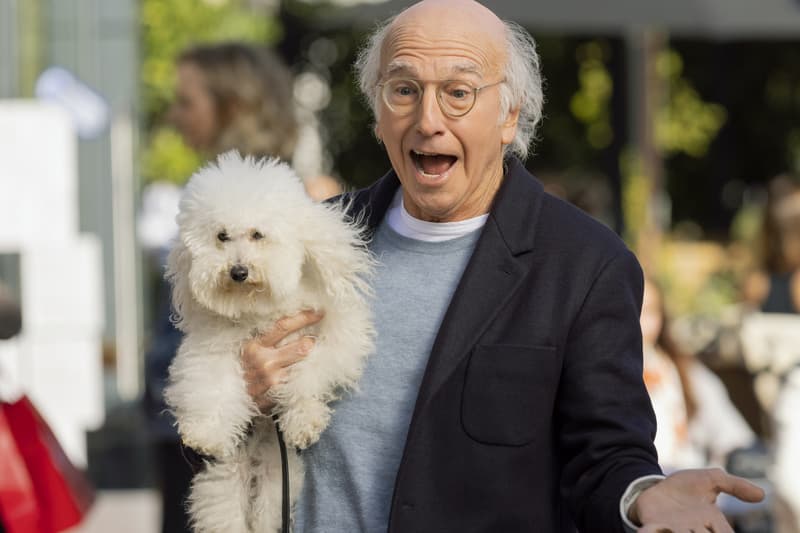 It looks like HBO's Curb Your Enthusiasm is coming to an end after 12 seasons. The rumor was ignited after two producers hinted on social media that they had officially wrapped production for good.
In a now-deleted Tweet, producer Jon Hayman posted that the crew has just finished "shooting the last scene of the last episode of the final season." Hayman had also accompanied a his Tweet with an image of the crew and what appears to be Larry David looking at a monitor that displays the final scene. In the particular scene, Larry is sitting next to J.B. Smoove's character Leon on a plane, similar to that of the season eight ending when the duo leaves the U.S. for Paris.
On the same day, the director and executive producer Robert B. Weide also hinted that the show would be ending, writing on Twitter, "1st day: March, 1998. Last day (?): March 27, 2023. These 25 years have flown by. Thank you, #LarryDavid." So far, HBO has declined to comment. The series is slated to be Larry David's longest-running HBO comedy series. Since going on hiatus for six years before 2018's season nine, the show has been consistent with releasing a new season every two years. A source told Variety that David's current deal with HBO is coming to an end and would therefore make sense with the ending of Curb Your Enthusiasm. Take a look at the Tweets below.
Maybe you love the show. Maybe you hate the show. Maybe you don't give a shit. In any event, shooting the last scene of the last episode of the final season.

- Jon Hayman – Curb Producer pic.twitter.com/pLr1LHRCgt

— Curb Your Enthusiasm – Larry David Latest News (@curb_david) March 28, 2023
Sorry, March 1999, not '98. Only 24 years, not 25. No wonder it went by so fast.

— Robert B. Weide (@BobWeide) March 28, 2023
In other entertainment news, Martin Scorsese's Killers of the Flower Moon with Leonardo DiCaprio has official Fall 2023 release date.