A Timeline of Bad Bunny's Sneaker Collaborations
Reviewing all of the Puerto Rican crooner's shoes that have released thus far.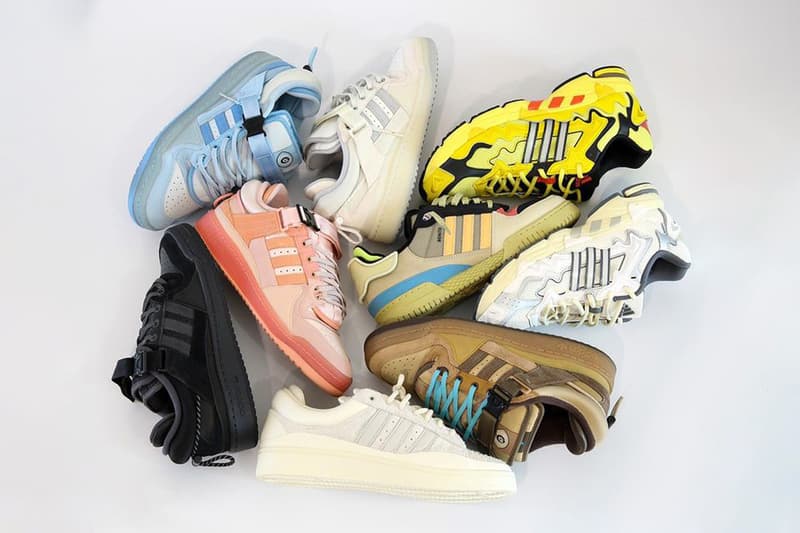 1 of 3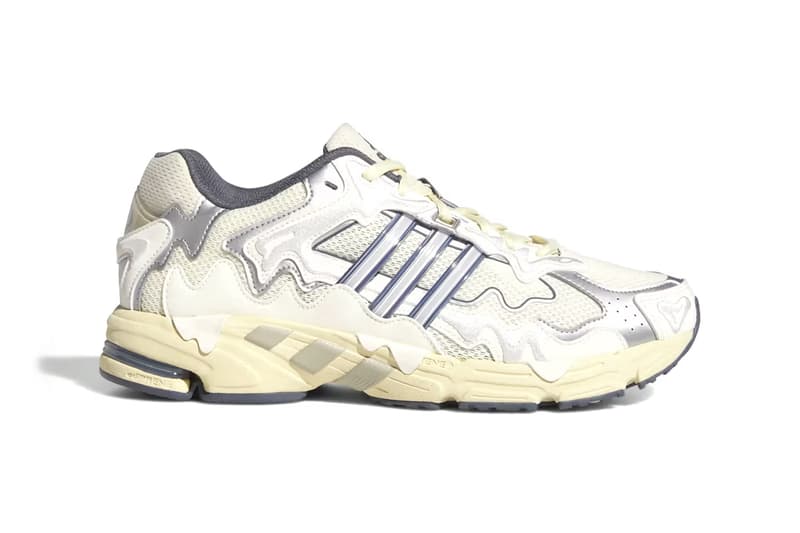 2 of 3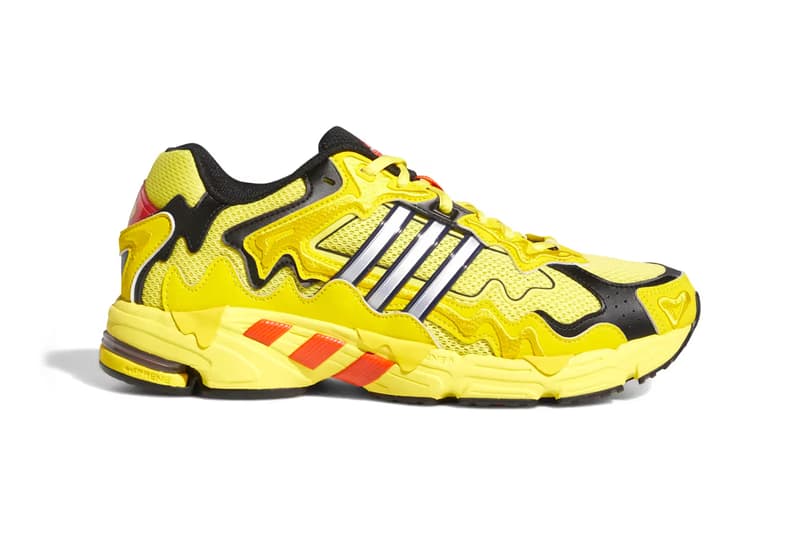 3 of 3
Since exploding onto the music scene in 2016, Bad Bunny has been destined for stardom. Capturing the attention of millions across the world with each song, he has quickly established himself as one of modern music's superstars. At the same time, his ascent has been paralleled by his contributions to the footwear industry — ushering in projects that have sold out instantly since 2020. Beginning his journey with Crocs, he has since become one of adidas' most important partners with a total of nine launches with the Three Stripes to date. As we anxiously await what's next from Benito, we've put together a timeline of his sneaker releases that have hit shelves so far.
Crocs Classic Clog (2020)
In 2020, Bad Bunny took things to the next level with the release of his sophomore album YHLQMDLG. Bringing his "I Do What I Want" energy to the sneaker world, he teamed up with Crocs to assemble a Classic Clog as a nod to the project. Its crispy white coloring is eye-catching at night as it glows in the dark — matching its thematic Jibbitz that include stars, fire, a bunny, planet and a stick figure. Now fetching over five times the original retail price, the superstar was quick to prove that fans were ready to spend.
adidas Forum Low Buckle "The First Café" (2021)
After his brief stint with Crocs, adidas was quick to cement the singer as one of its key collaborators. Kicking things off, the duo indulged in a caffeinated pair of buckle-equipped Forum Lows. Capitalizing on the sneaker's blossoming popularity with unique twists such as a puffed up ankle collar and removable buckle system, an eye-catching silhouette was born. Its intricate design offers ample space to pack in references to the artist and with this all-brown colorway, Bad Bunny's signature "El Ojo" eye graphic hits the shroud branding and the straps which, when opened, read "YO VISTO ASÍ" — a saying that translates to "I dress like this" or "I dress this way."
adidas Forum Low Buckle "Easter Egg" (2021)
Later that March, a second colorway of the new Forum Low Buckle was revealed — aiding fans around the world who missed out on the first pair and weren't interested in paying upwards of $500 USD for a pair secondhand. Playing on the bunny theme, an "Easter Egg"-flavored look arrived in another monochromatic makeover. Favoring pink this time around, familiar details made a return, including the "El Ojo" graphic and the strap's embroidered text.
adidas Forum Low Buckle "Back to School" (2021)
Wrapping up an electric first year with the Three Stripes, the partners continued to dress their Forum Low Buckle in new colors. Going all-black, the "Back to School" colorway dropped just in time to be one of the freshest pairs to buy before returning to campus. The typical references to Bad Bunny returned with the shroud system, removable strap and puffed collar while pops of white at its tongue branding, laces and cord system broke up the dark presentation.
adidas Forum Powerphase "Catch and Throw" (2022)
Diving into 2022, adidas offered the Puerto Rican powerhouse the opportunity to blend the Forum Low and Powerphase to create the aptly-named Forum Powerphase sneaker. Offering his most diverse color scheme to date, shades of brown are joined by blue, orange, black, pink and neon green accents. Its layered design features triple stacked heel padding, a familiar shroud element and collaborative branding such as the golden "BENITO" text above the lateral's Three Stripes.
adidas Response CL (2022)
A month after the duo's Forum Powerphase project, the previously surfaced Response CL colorways hit shelves. Offering "Yellow" and "Cream White" options, they brought a melting ice cream flair to the silhouette's overlays. Both see their respective colors coating the droopy details as "El Ojo" eye graphics returned at the heel to give the pairs a distinctly Bad Bunny touch.
adidas Forum Low Buckle "Blue Tint" (2022)
Throughout his career, Bad Bunny has made it clear that his love for Puerto Rico is everlasting. When it came time to revisit the Forum Low Buckle, Puerto Rico was the first place to release the sneaker, coming months before its global launch. For a select few fans, a trip on a private jet going from Puerto Rico to New York to grab the kicks and enjoy a performance from Benito made this pair special. While the details didn't switch up, it went all-blue with its unique "Blue Tint" finish.
adidas Forum Low Buckle "Cloud White" (2022)
Closing out yet another triumphant year for Bad Bunny, a plain "Cloud White" palette arrived as the most versatile colorway on the Forum Low Buckle yet. Said to be the final installment in the silhouette's series, it serves as a visual recreation of the warmth and joy offered by an endless summer. Off-white hues go back and forth as its typical references to the artist appear one last time.
adidas Campus Light "Cloud White" (2023)
With the Forum Low Buckle out of the picture, many wondered what would come next. For those who caught his music video for "El Apagón," it was revealed that a new twist on the classic adidas Campus was on the way. Named the Campus Light, many of the Forum Low Buckle's features popped up once again. Padded leather collars, the "El Ojo" eye graphic and a stacked tongue all made a return. Favoring "Cloud White" once more, a milky white pair was assembled with a shaggy suede upper. Following its official showcase, adidas shared that its inspiration drew from astrology — inviting fans to step into the zodiac realm.
Cangrejeros de Santurce x adidas Forum Buckle Low (2023)
During NBA All-Star Weekend, adidas Basketball hosted a showcase of its upcoming products — notably including Bad Bunny's Forum Buckle Low in a new look, despite previously sharing that the duo had moved on from the sneaker. Designed for the Cangrejeros de Santurce (Crabmen of Santurce) basketball team — a franchise based in San Juan that the Puerto Rican artist became a co-owner of in 2021 — its release thus far has been limited to just 50 pairs at the team's La Tienda Cangrejera (The Crab Shop). Its construction matches that of previous releases while unique features include a basketball-imitating toe box pattern, team branding and golden text that nods to the team's eight championships.