Private Policy FW23 Wants You To Be an Animal
Titled "We Are All Animals," the collection includes faux-fur harnesses, distressed knits, wild button-downs and more.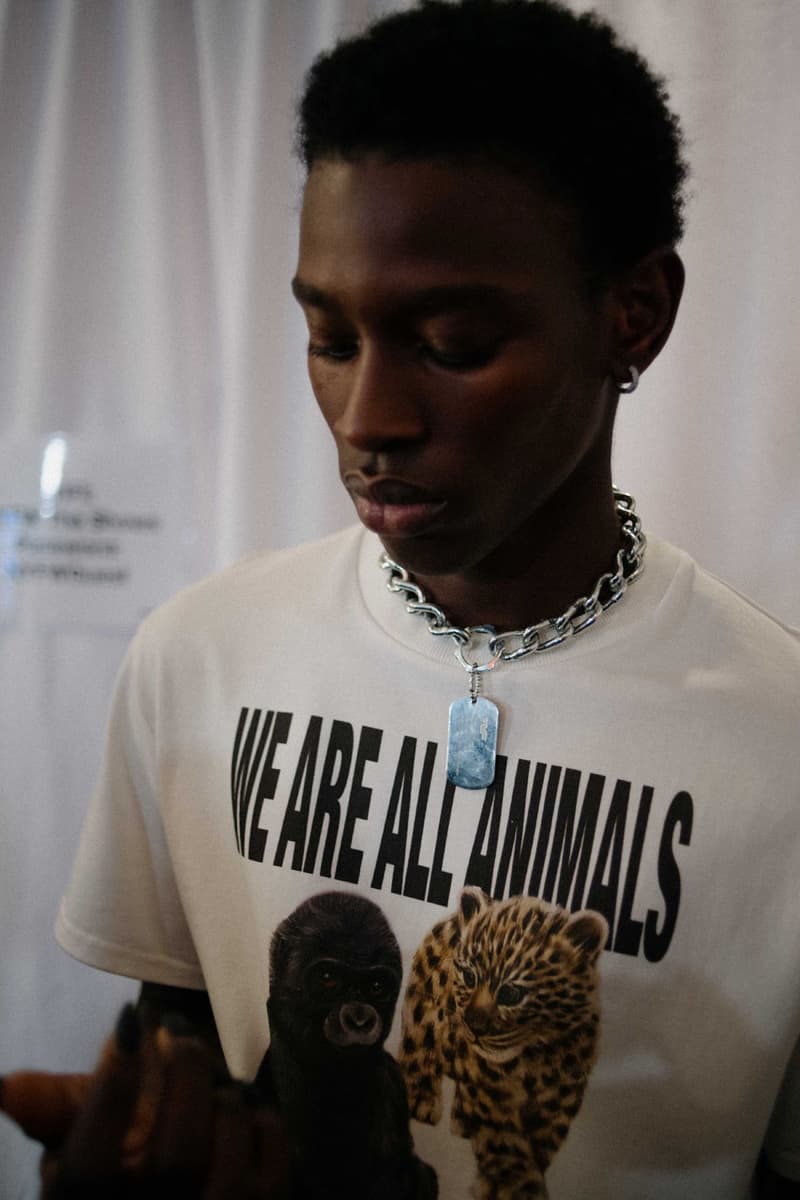 1 of 34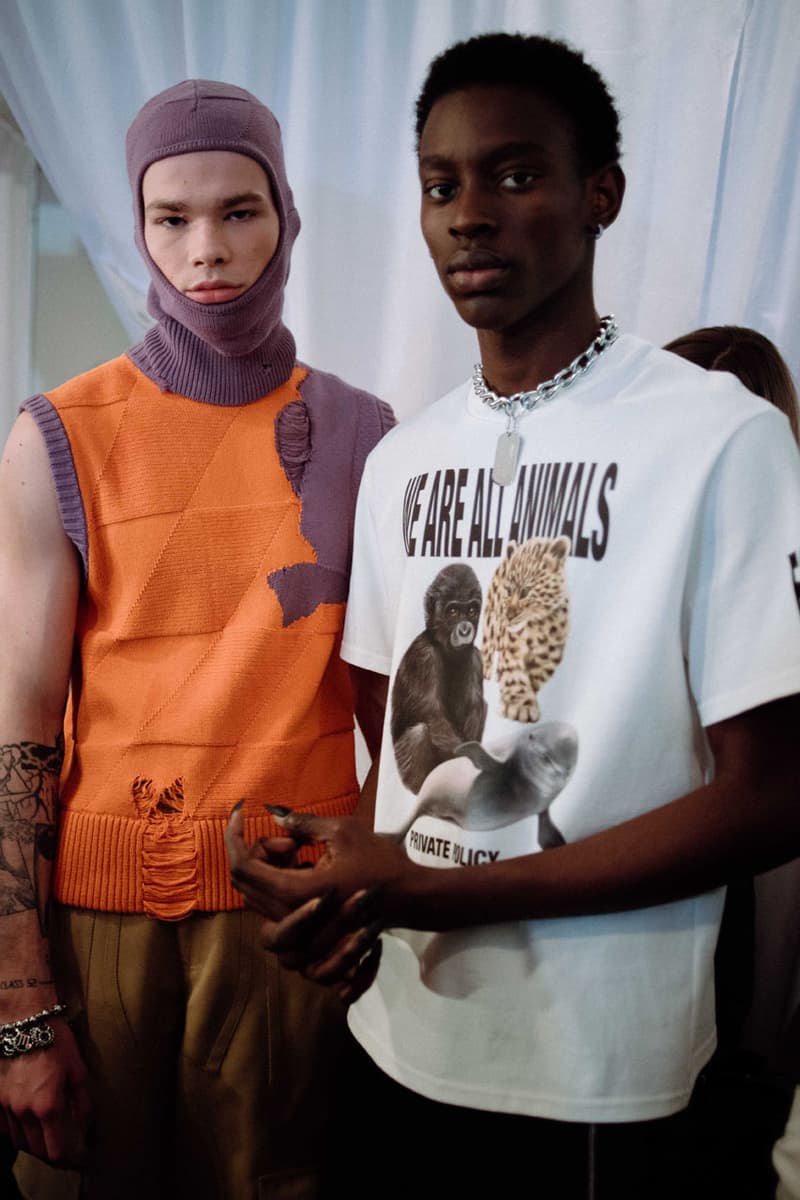 2 of 34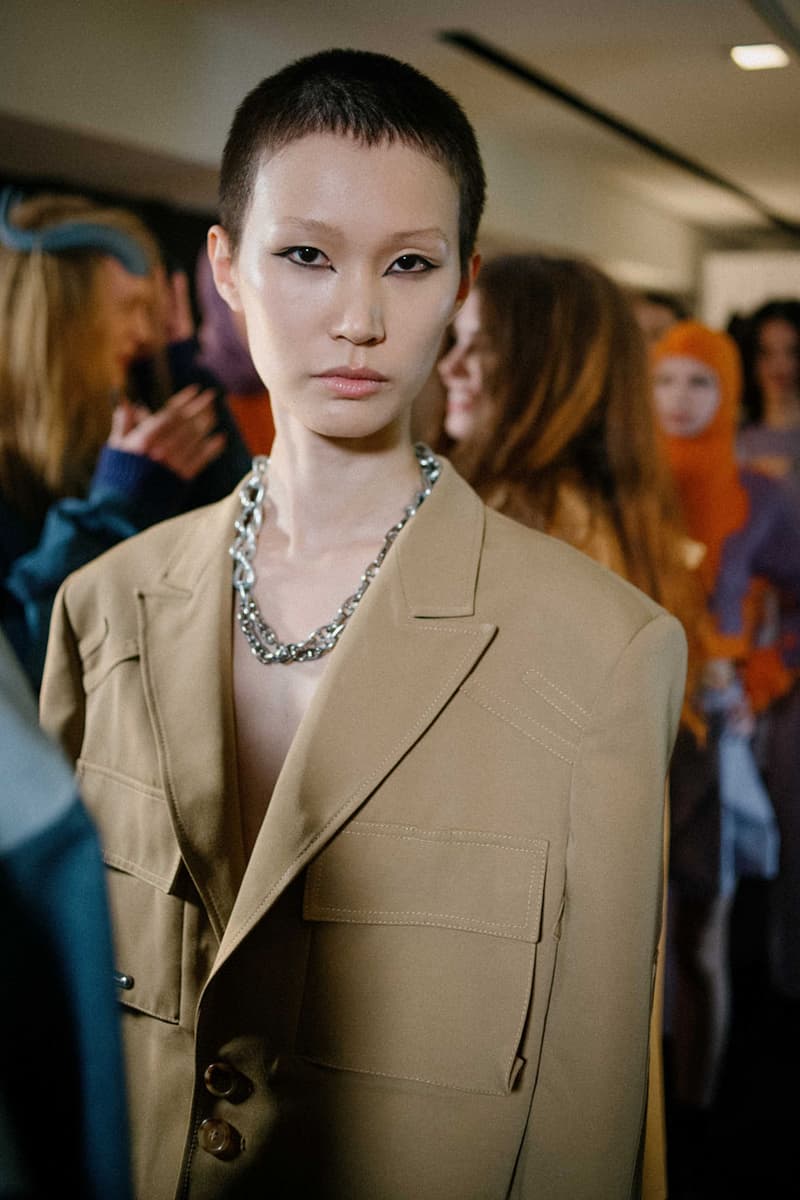 3 of 34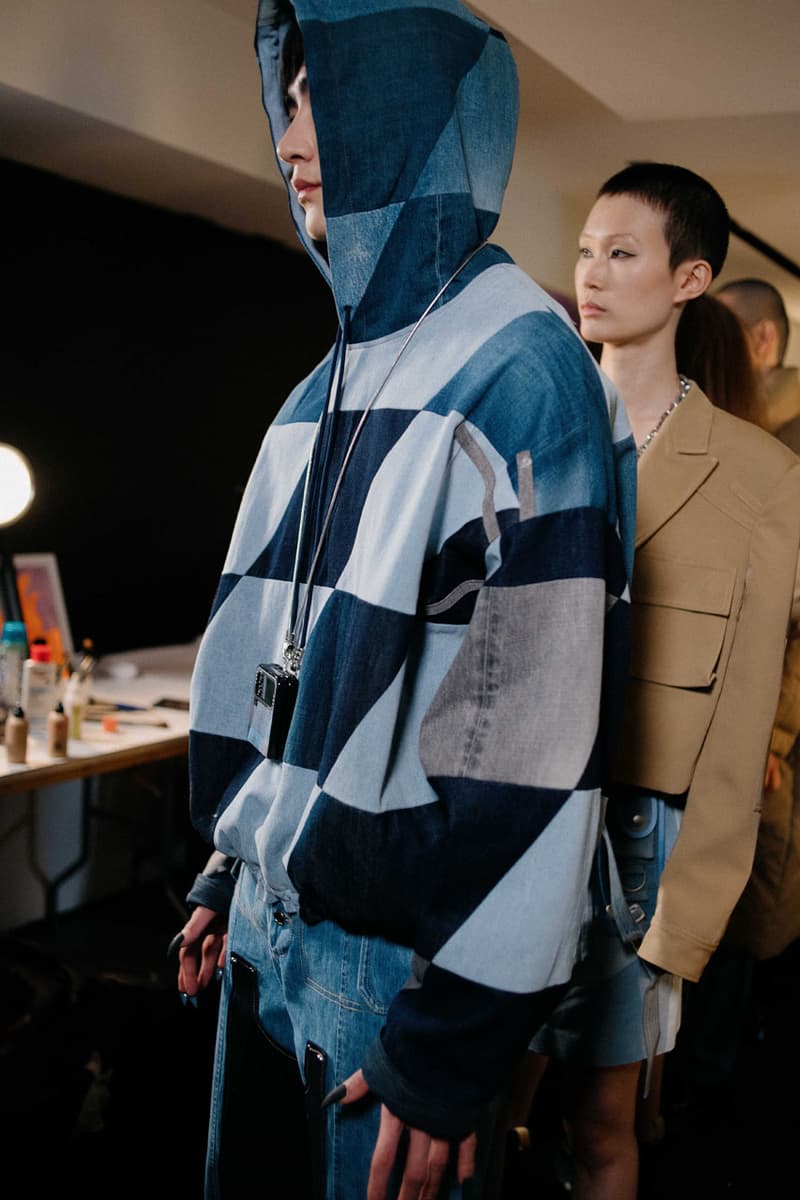 4 of 34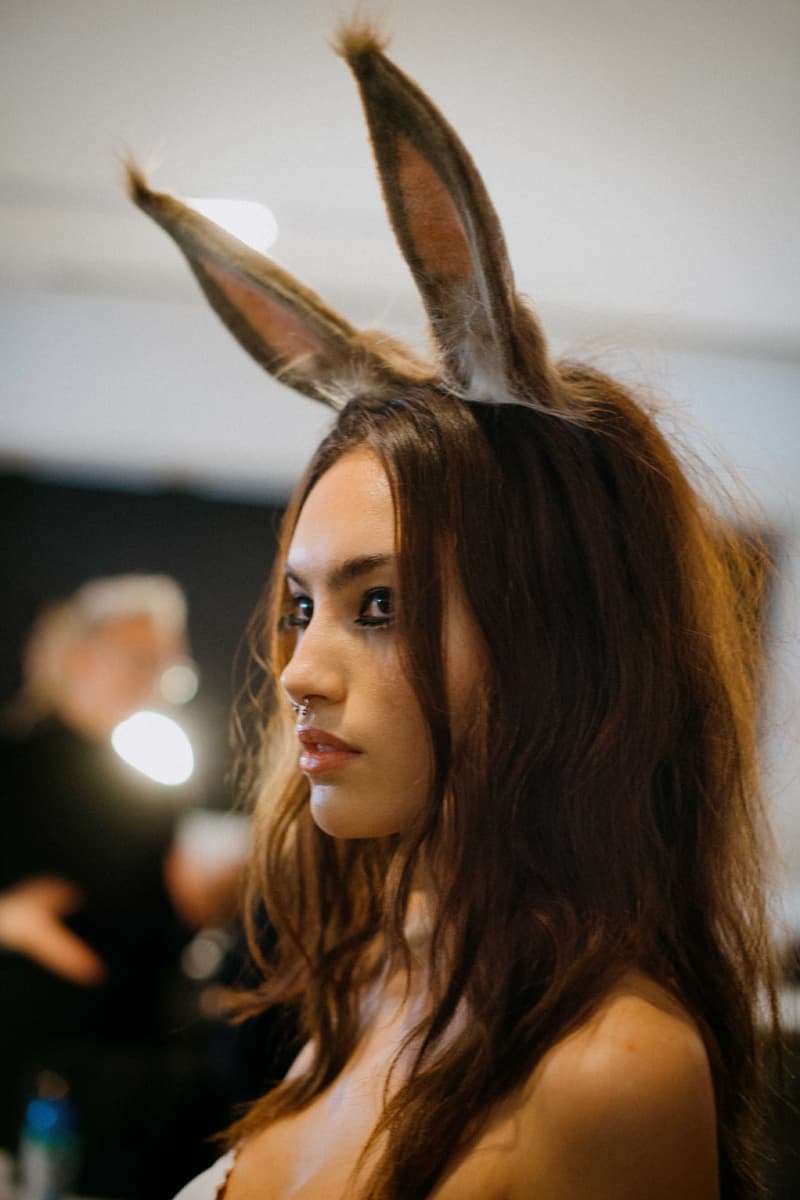 5 of 34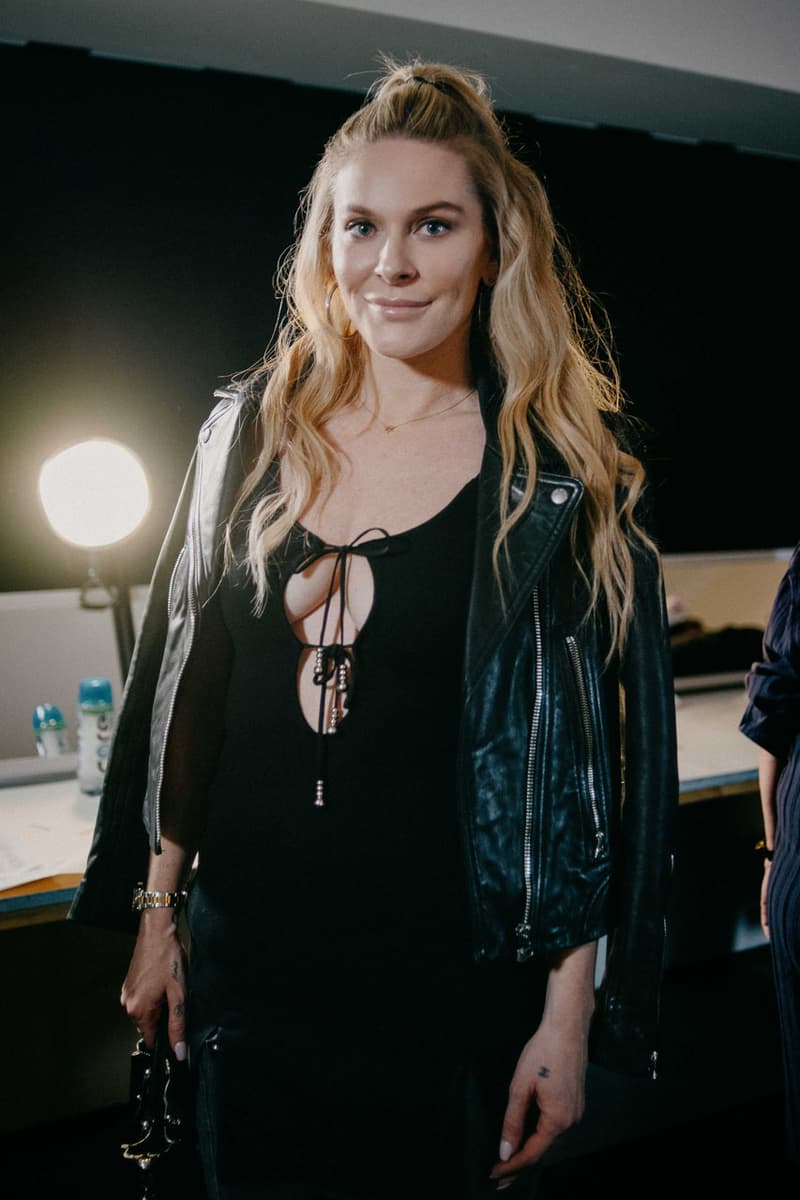 6 of 34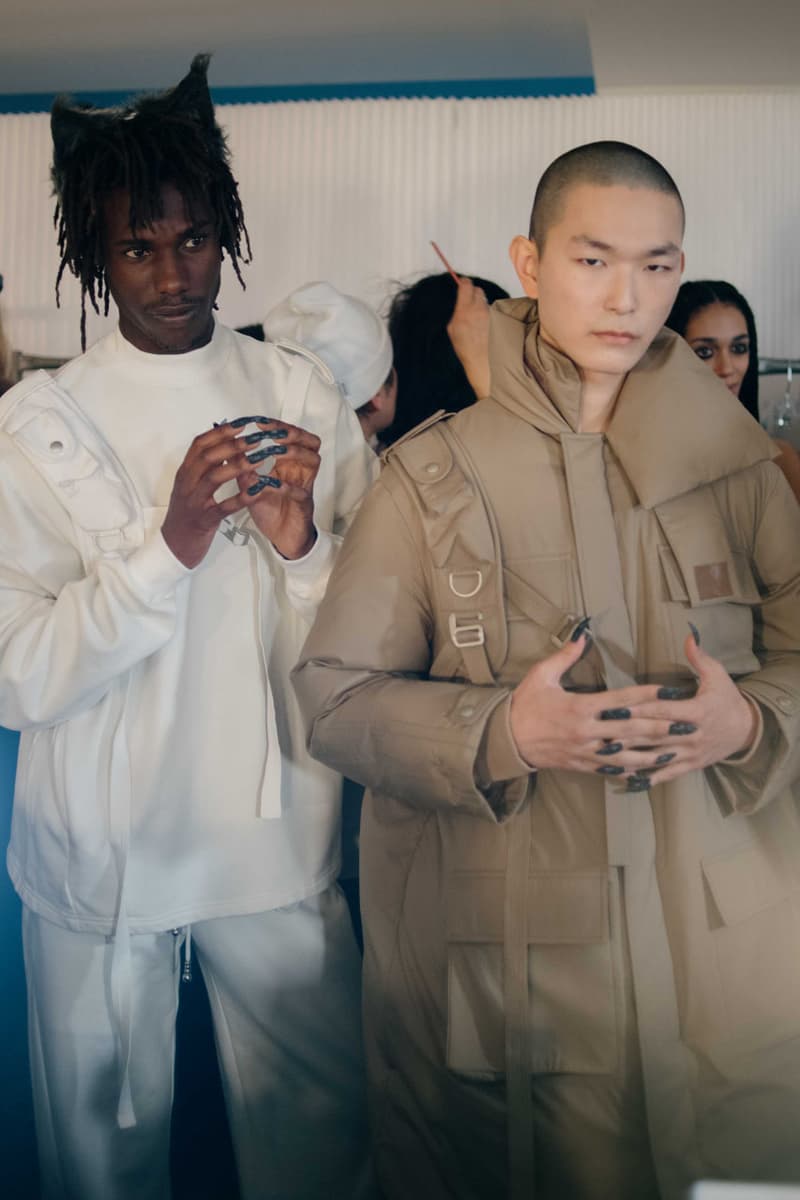 7 of 34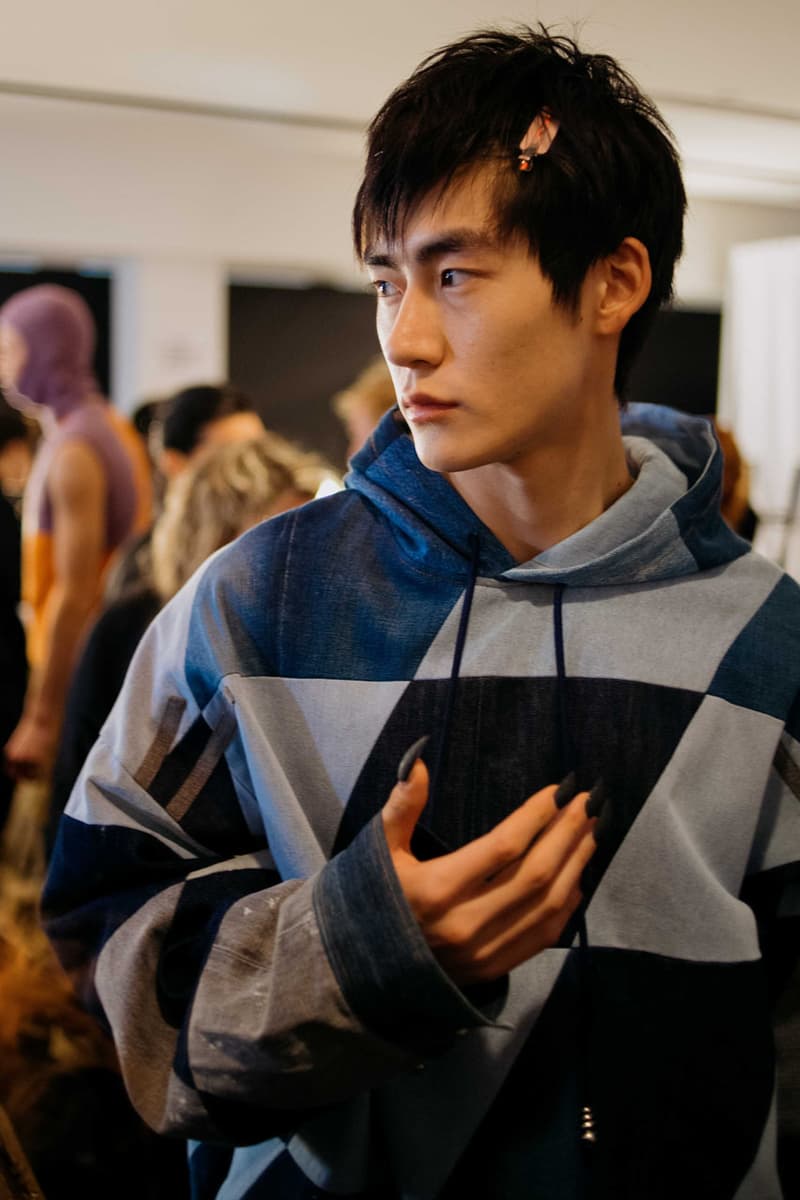 8 of 34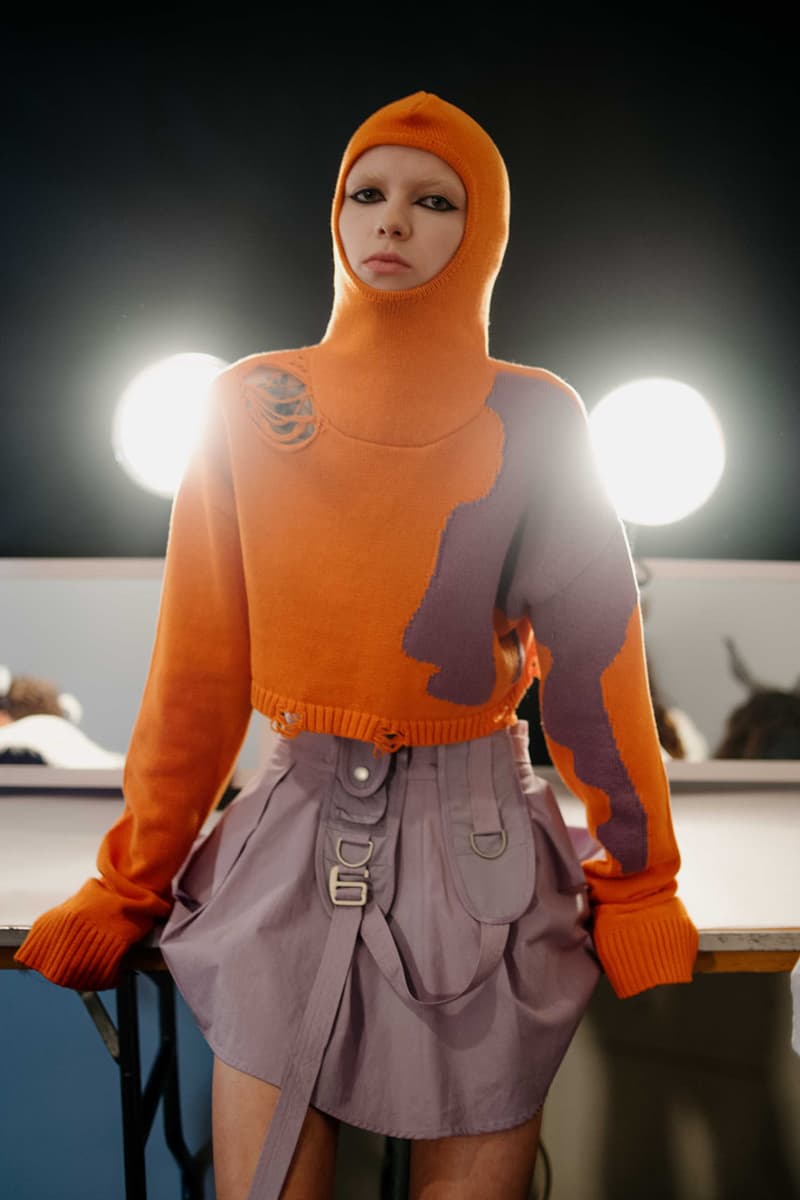 9 of 34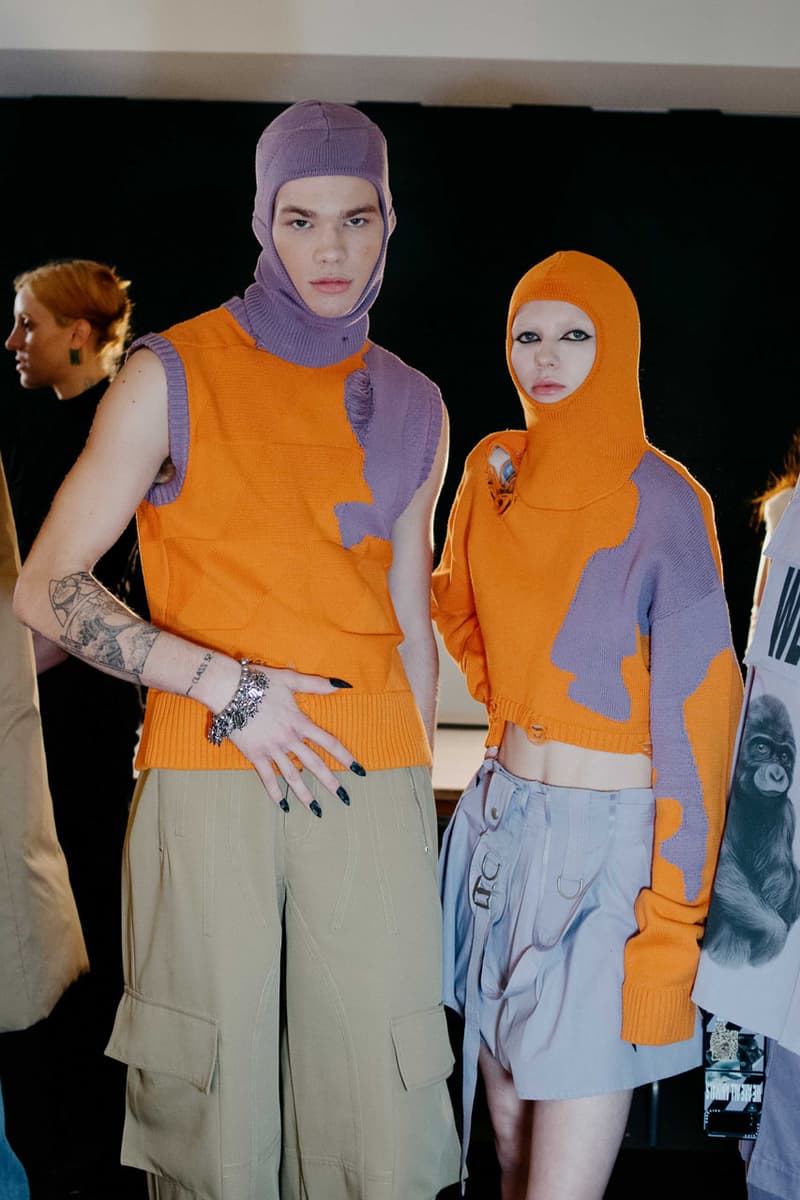 10 of 34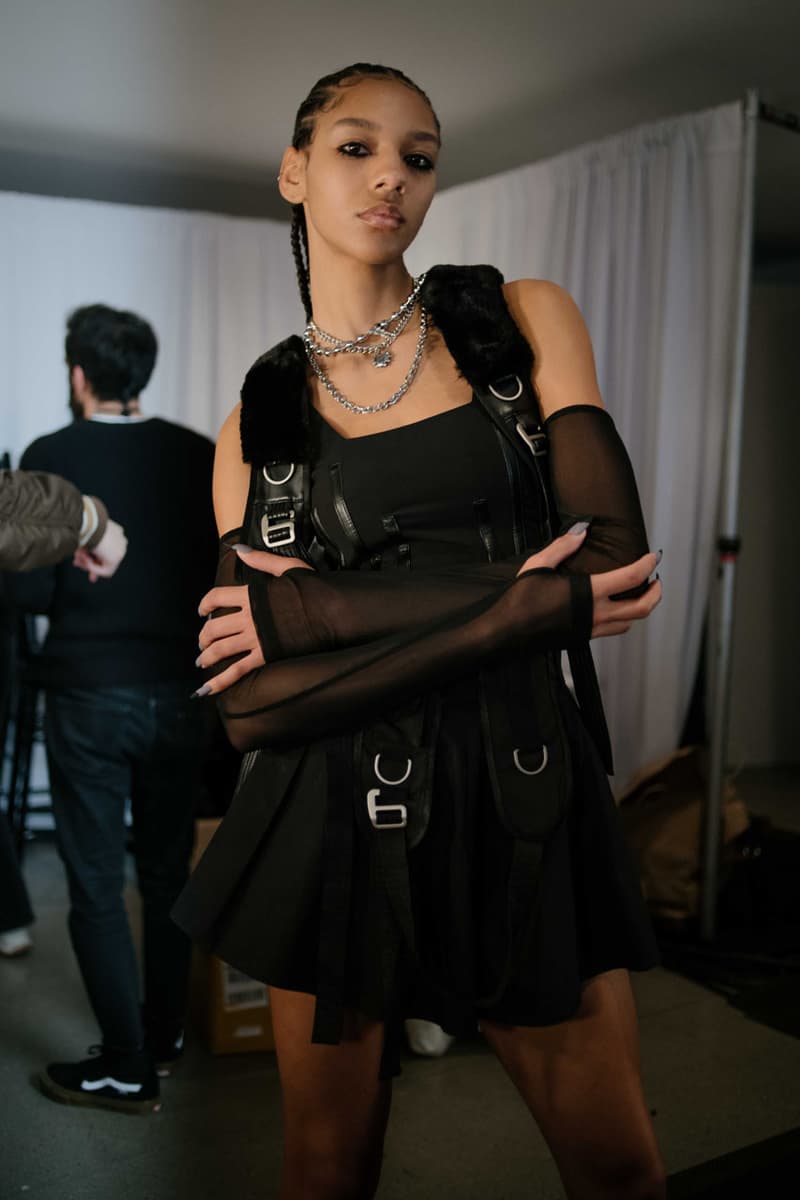 11 of 34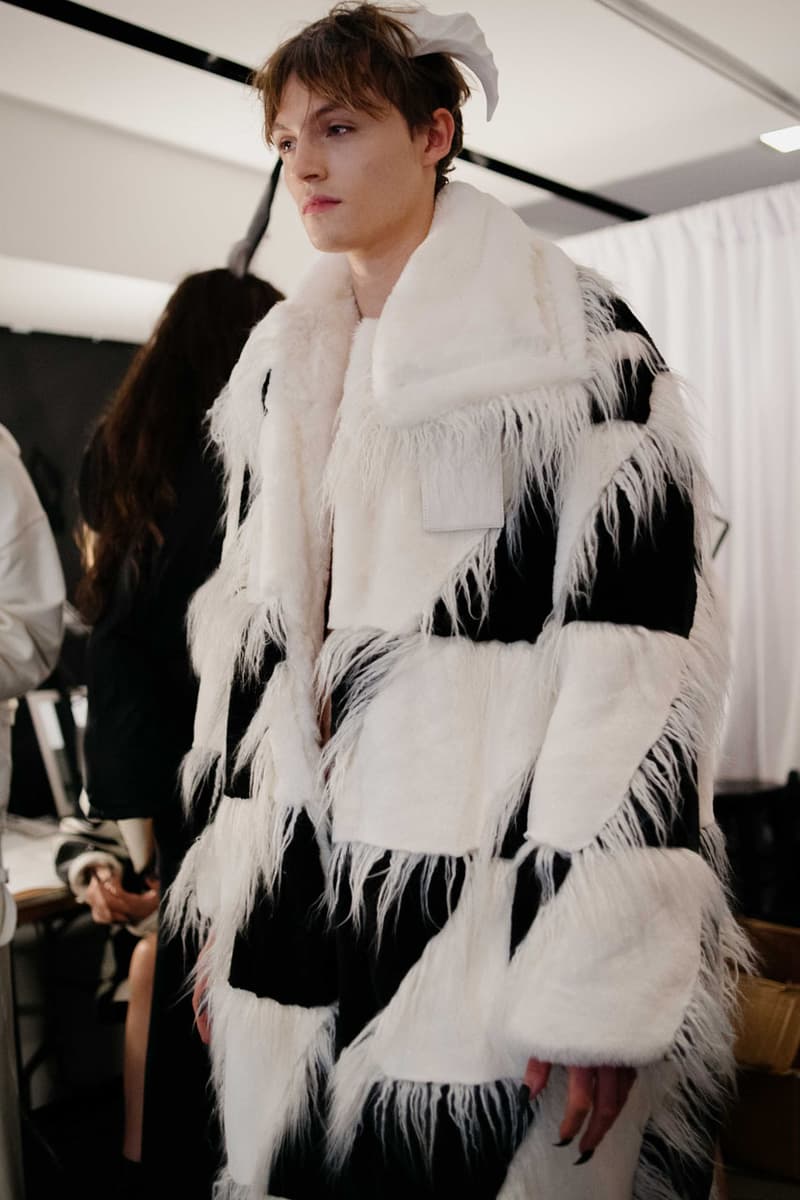 12 of 34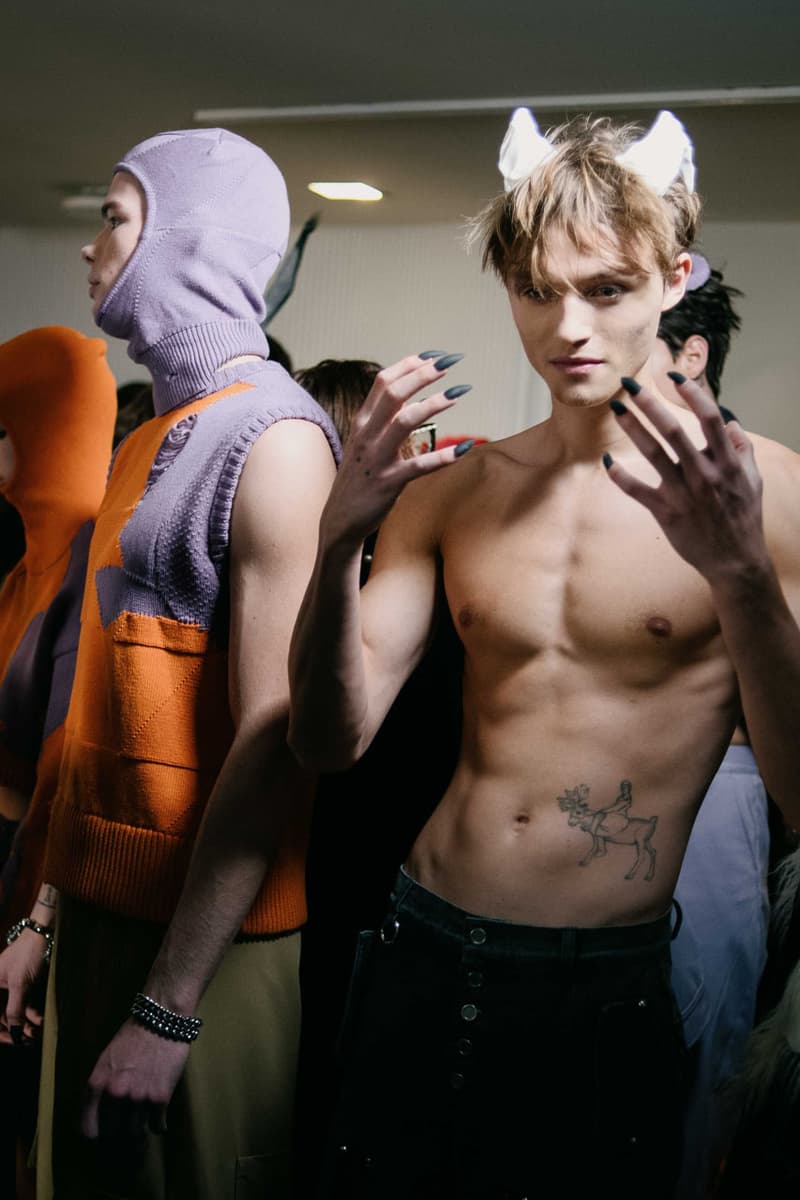 13 of 34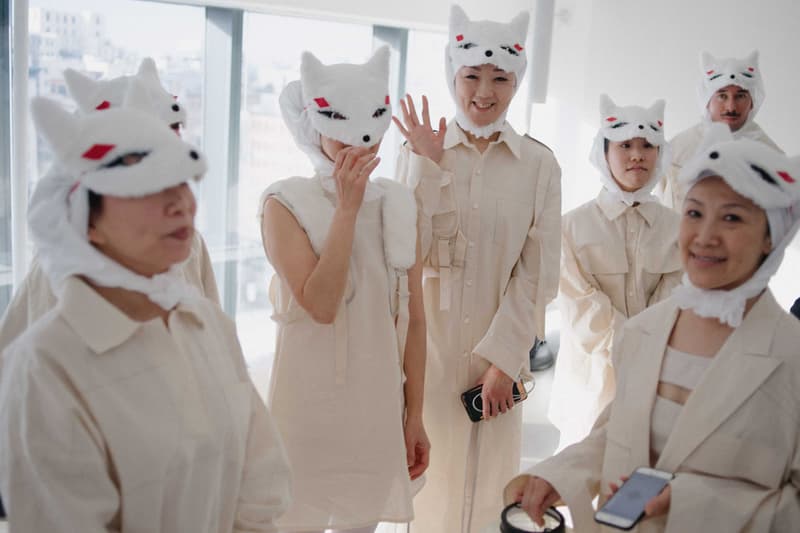 14 of 34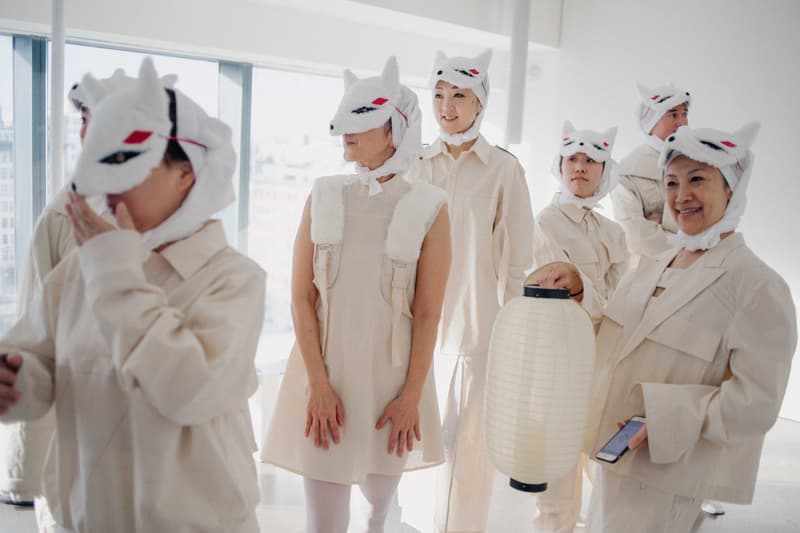 15 of 34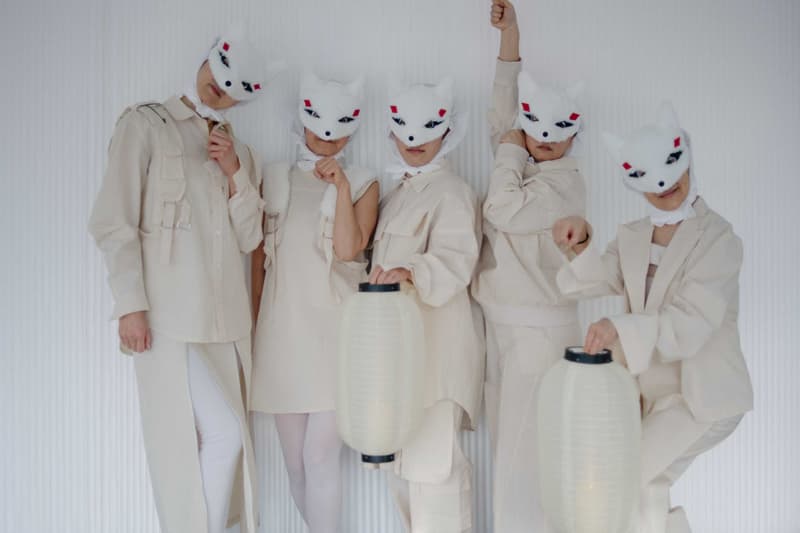 16 of 34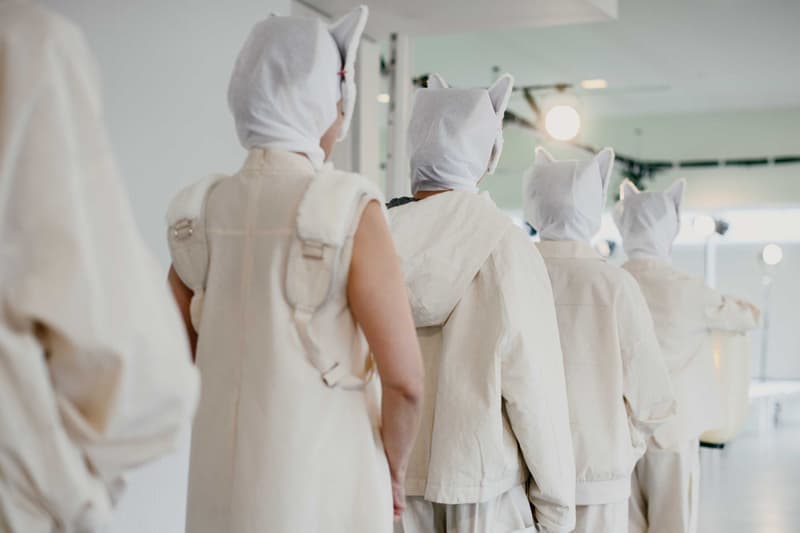 17 of 34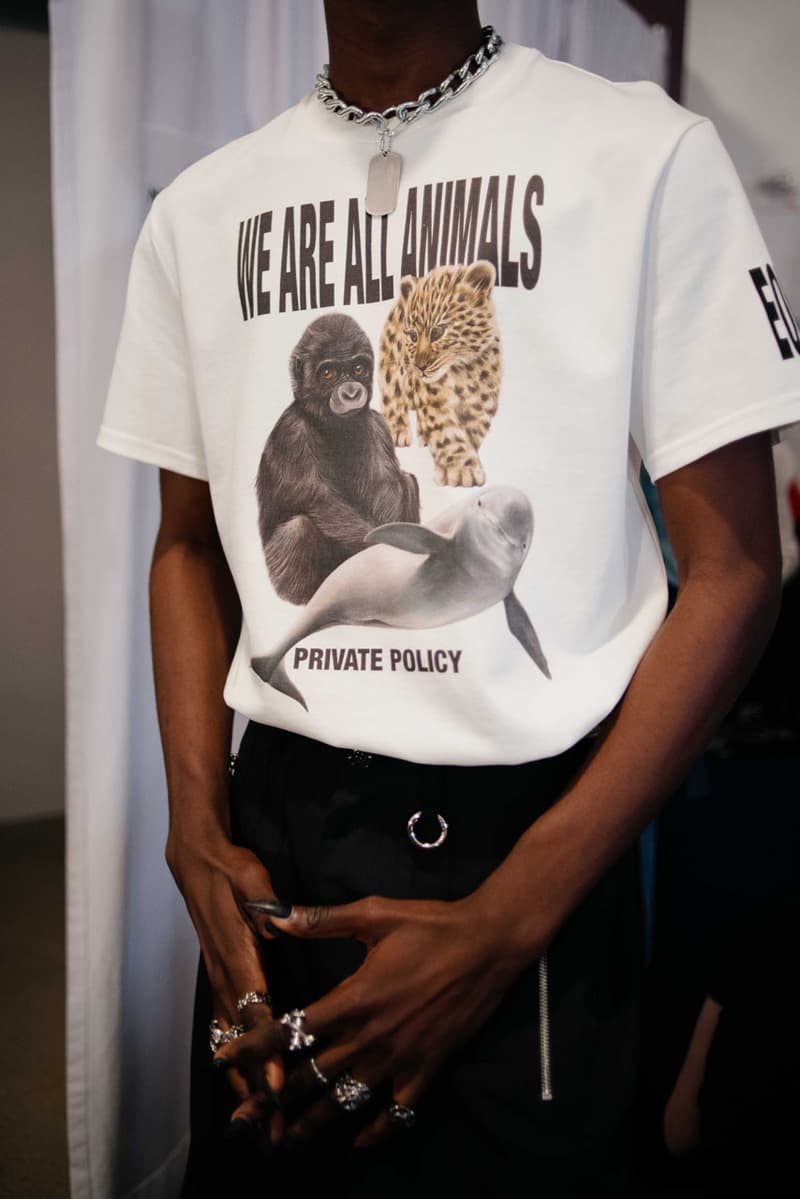 18 of 34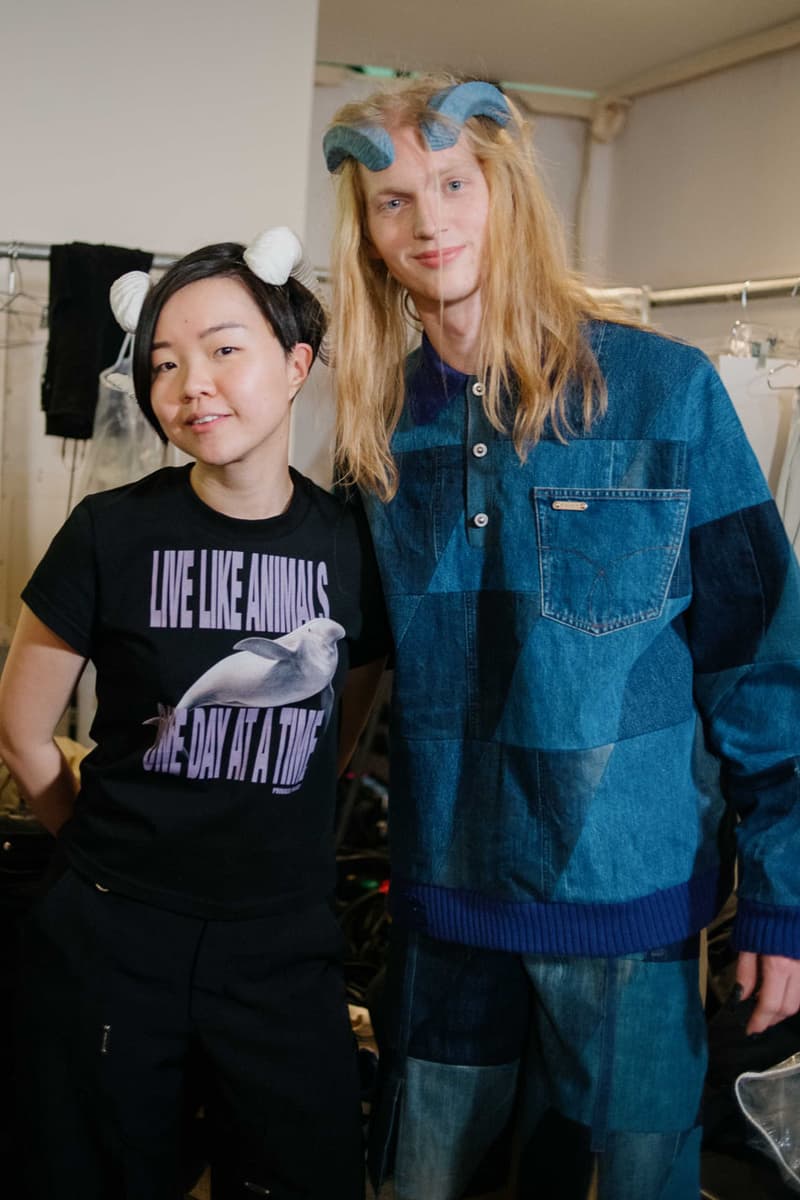 19 of 34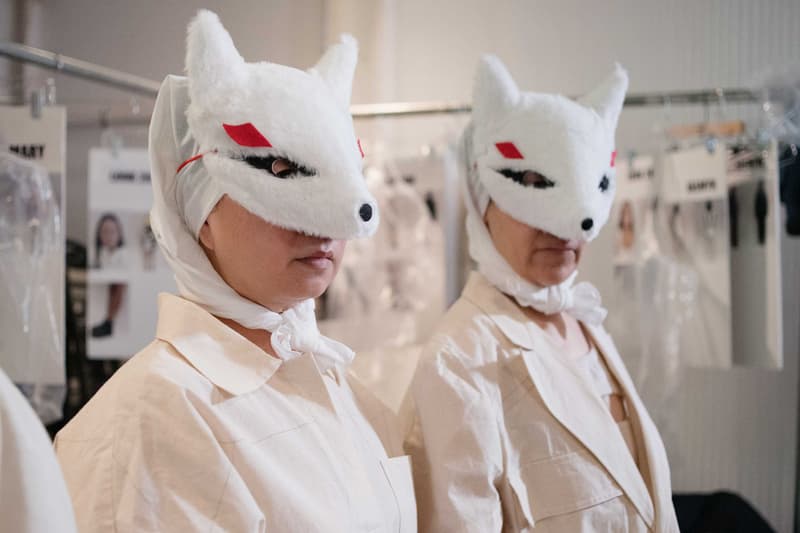 20 of 34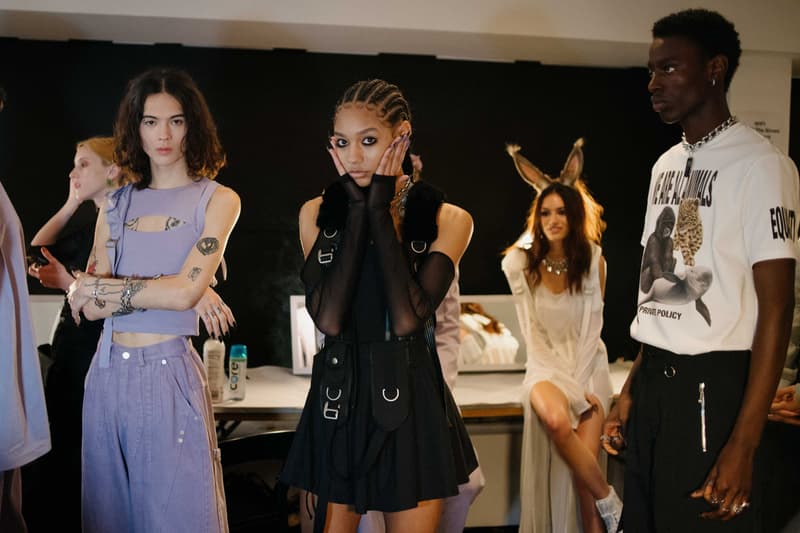 21 of 34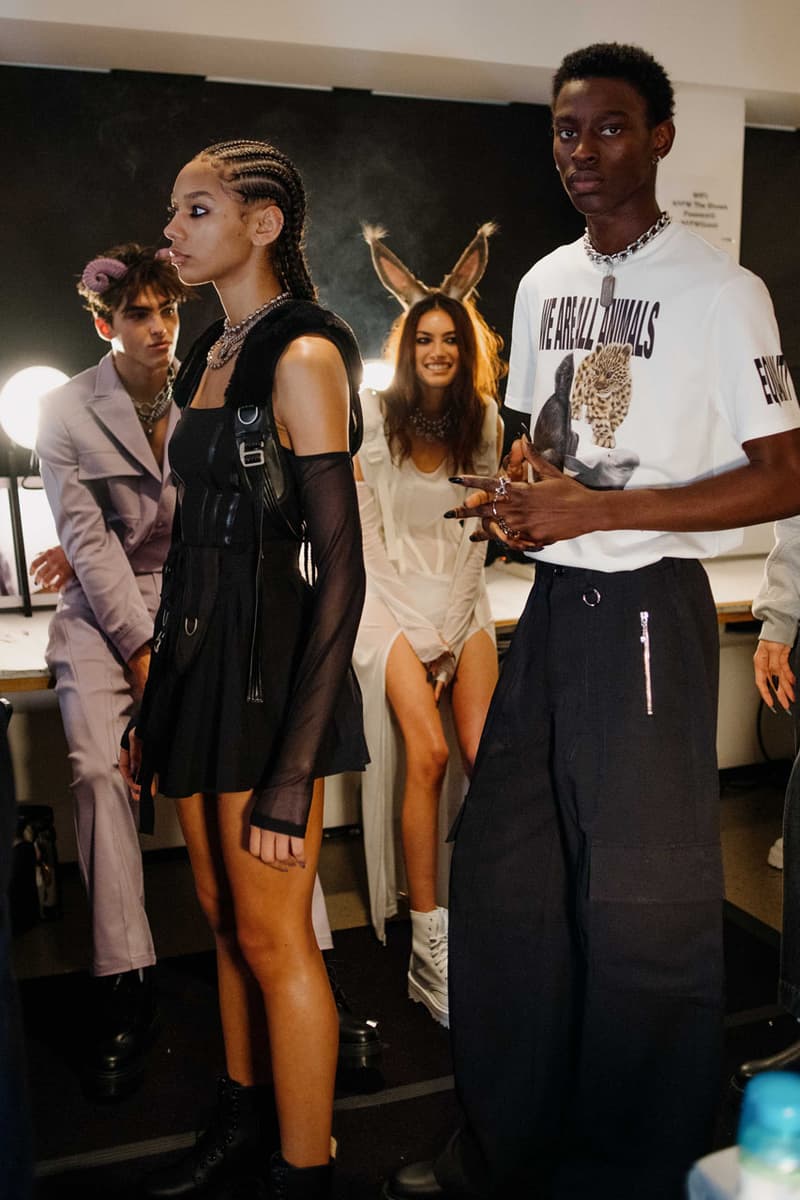 22 of 34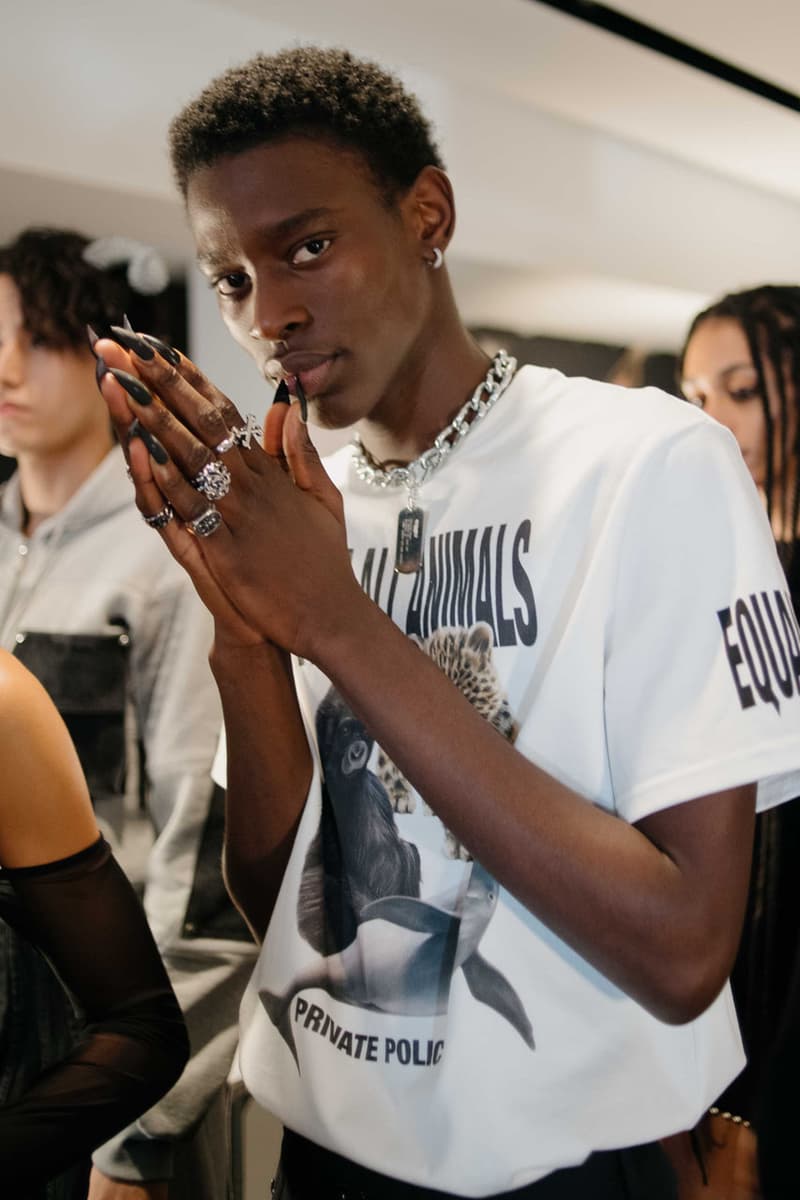 23 of 34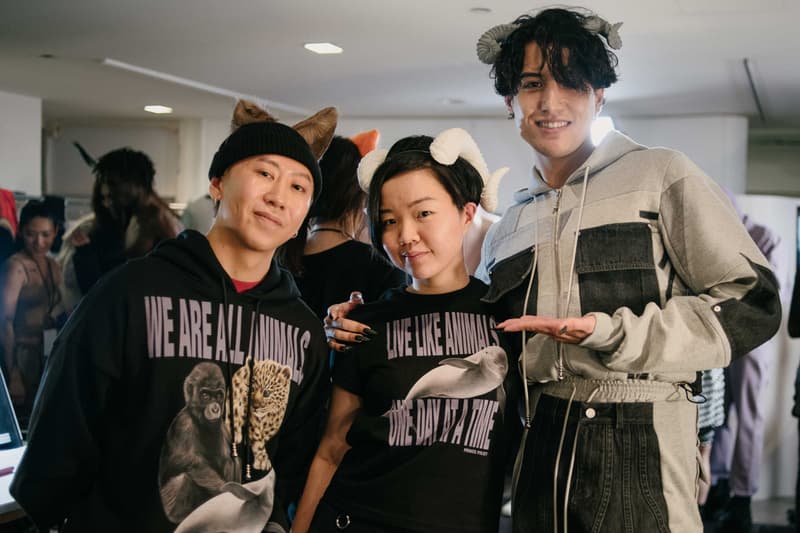 24 of 34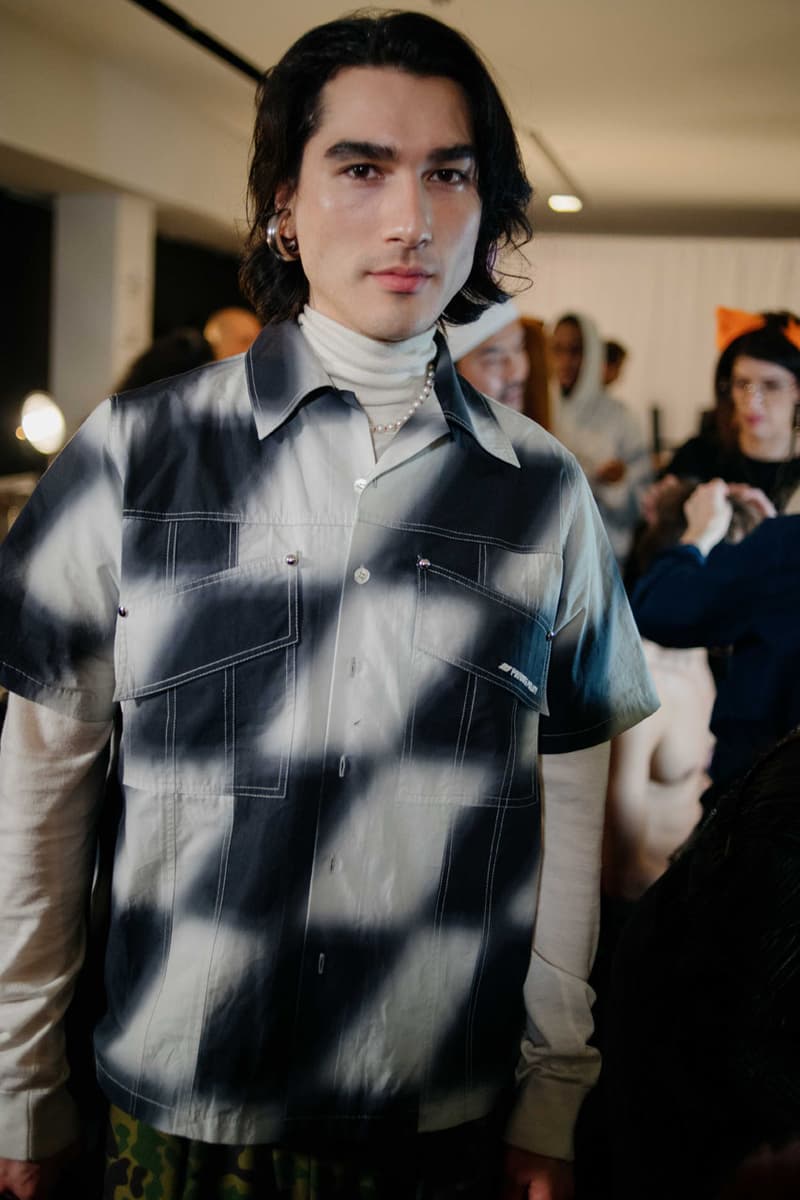 25 of 34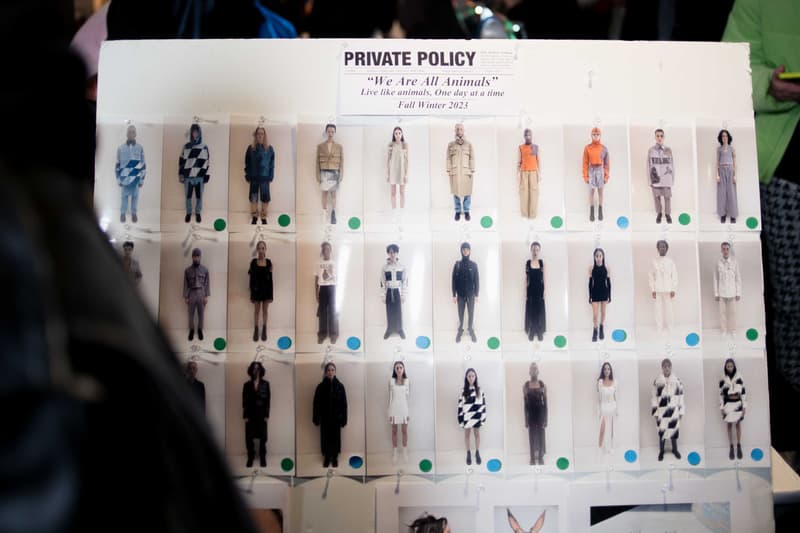 26 of 34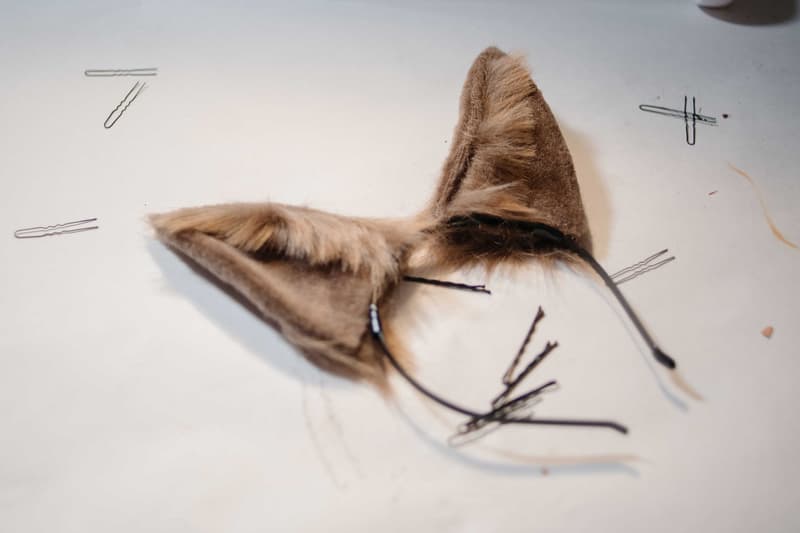 27 of 34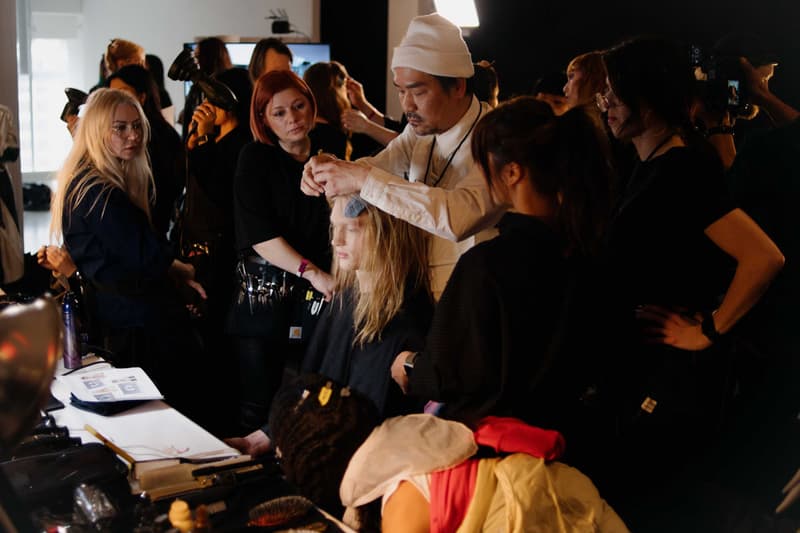 28 of 34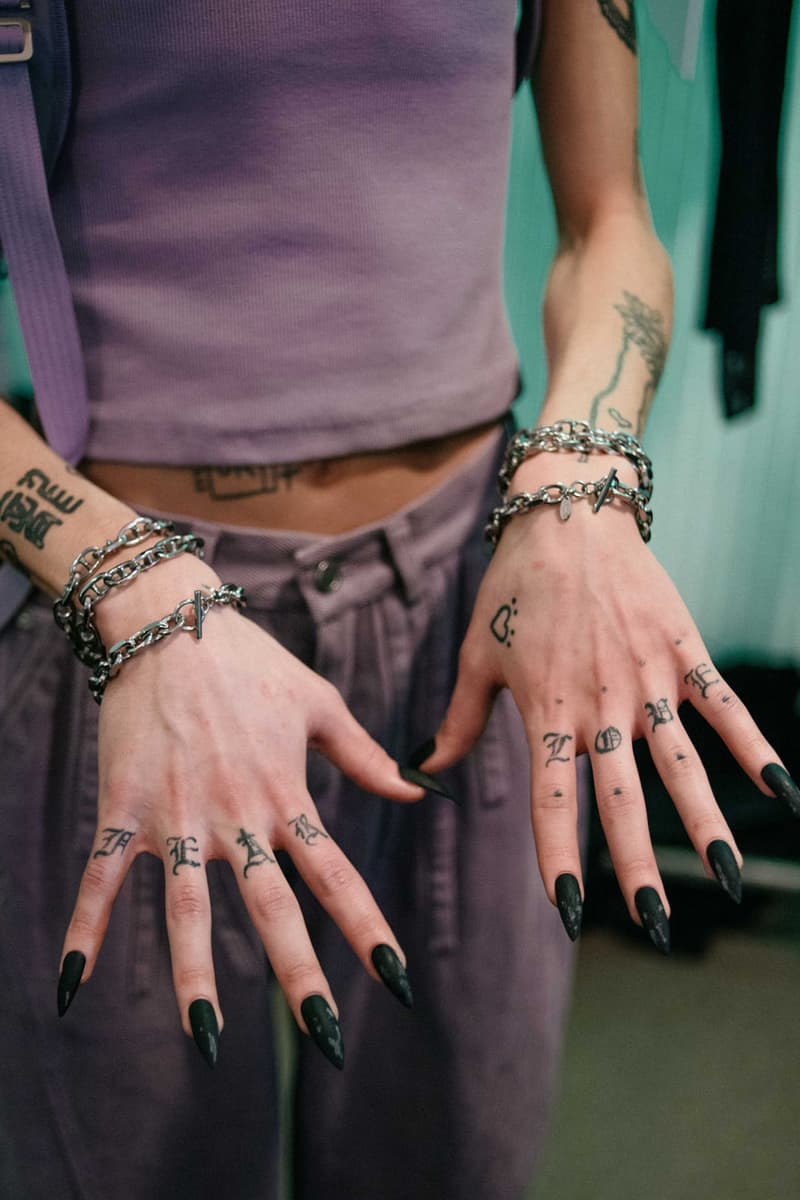 29 of 34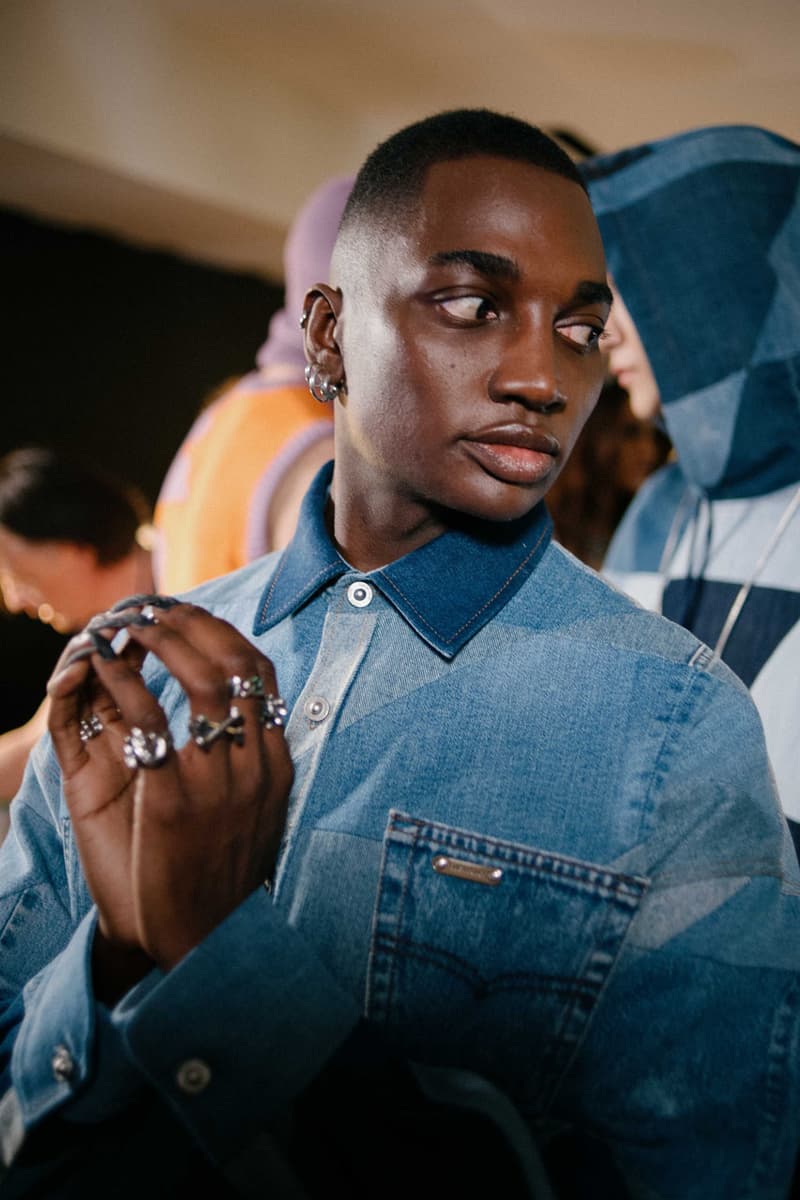 30 of 34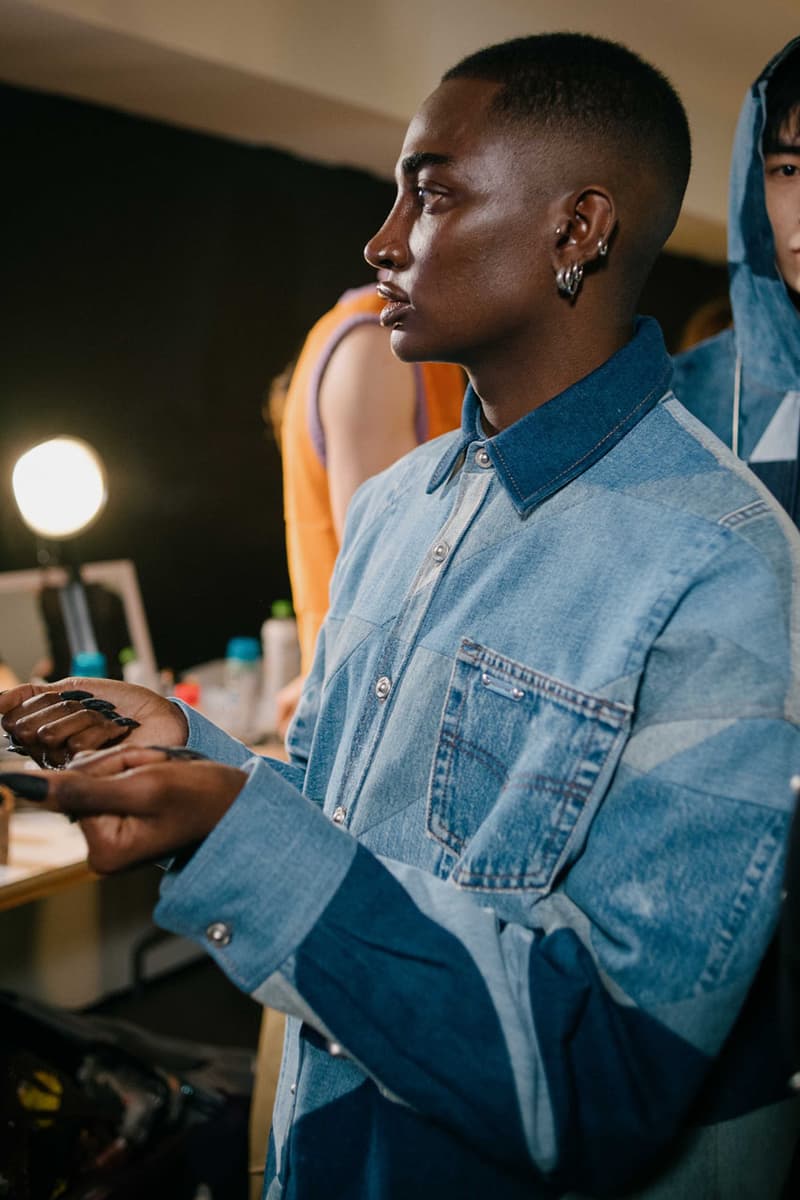 31 of 34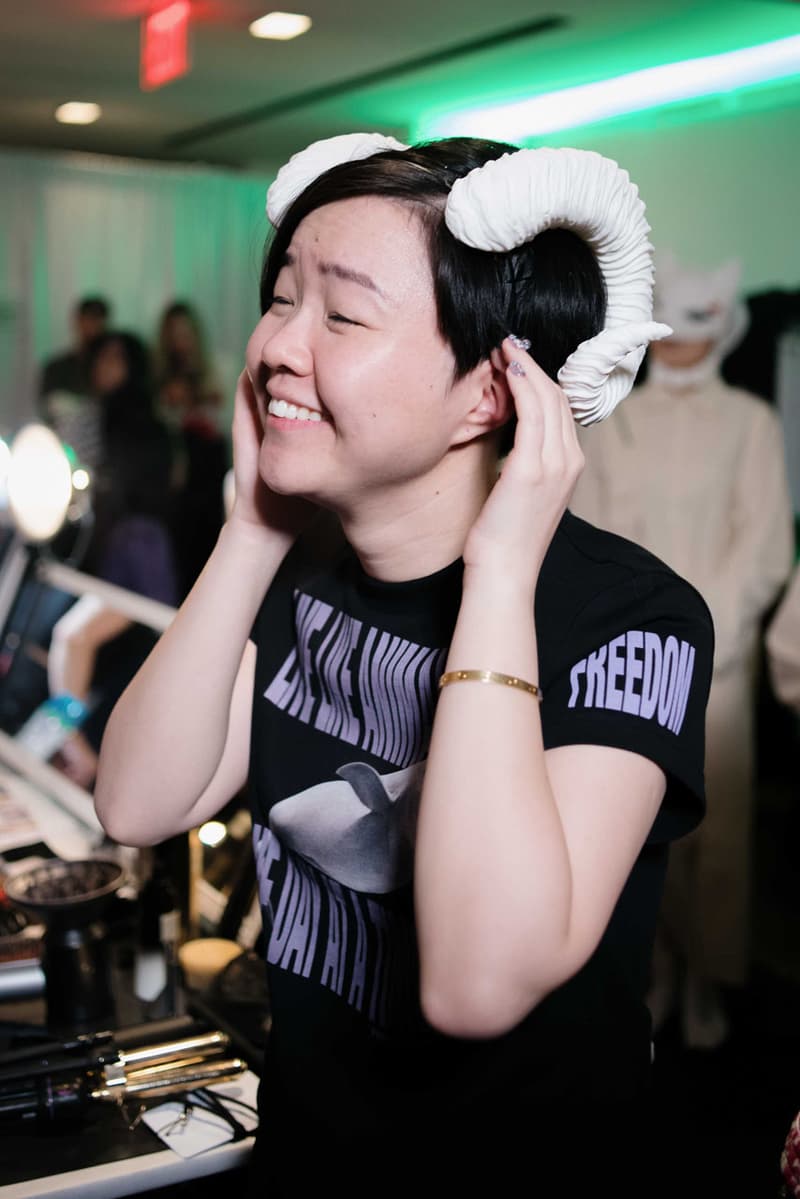 32 of 34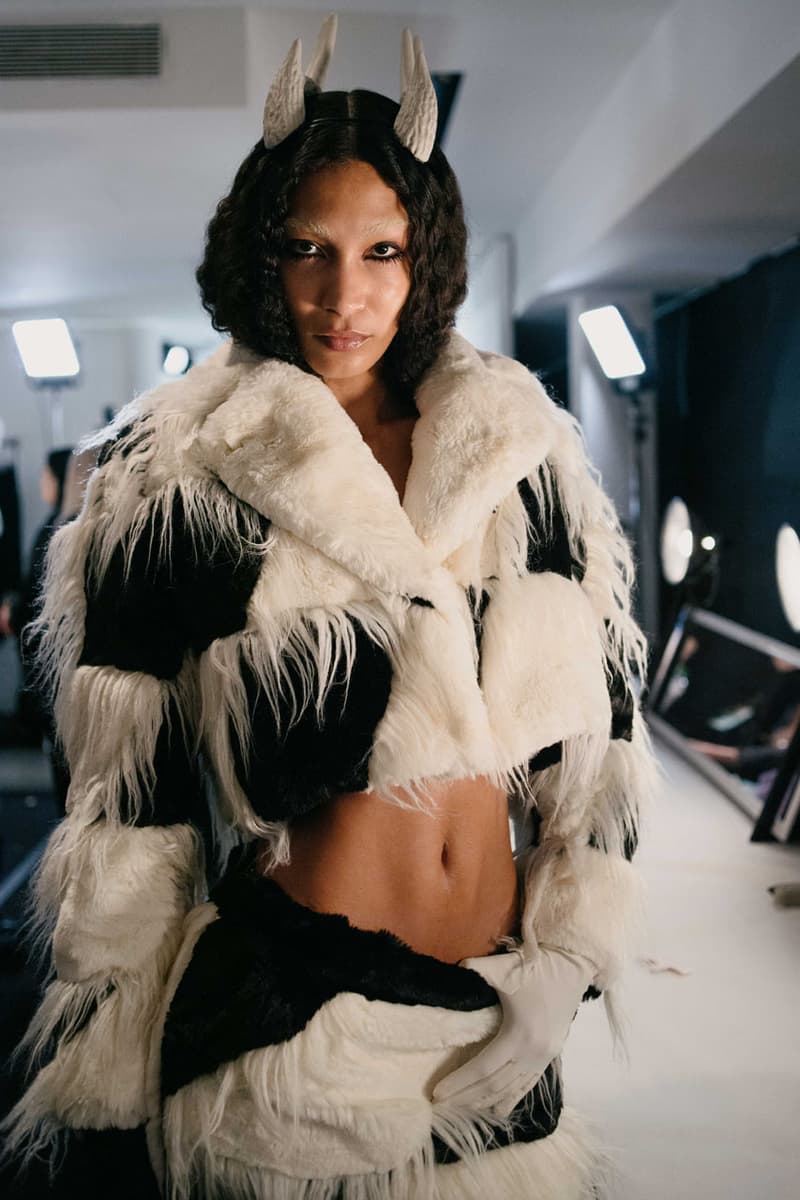 33 of 34
34 of 34
Last season, Private Policy explored clubwear through the lens of animals on Noah's Ark; this season, designers Siying Qu and Haoran Li want you to become the animal. "We realized it was possible to incorporate more of nature into our city life," Qu told Hypebeast. "We thought about how we are inspired by animals, how we can be free like them, live one day at a time like them and be in harmony with the rest of nature like them." Titled "We Are All Animals," their FW23 collection puts that prophecy into practice.
The show began with a supernatural performance of a Japanese folk tale, titled "The Fox's Wedding," which saw an interpretative matrimony take place on the runway. While the ceremony was very human, the choreography was very not: dancers jolted with sudden, bizarre moments like those of a fox, making way for the collection's animalistic identity.
Rickey Thompson walked first, debuting a blue upcycled denim shirt and pants, both flaunting Private Policy's signature check pattern. The looks that followed left the spotlight on upcycled denim, transforming the sustainably-minded textile into an oversized hoodie, a button-up overshirt, straight-leg pants and a harness mini skirt, among other iterations. Khaki came next, covering an oversized cargo harness puffer coat and a mock turtleneck dress, along with a platoon of purple denim.
At first, the animal inspirations were not meant to be obvious. "We thought about how we could capture the spirit of animals without using very literal prints throughout," Qu explained. In lieu of palpable references, the imprint opted to let textiles speak to their story. Distressed purple-orange knit did just that, letting holes, tears and fringe articulate nature's imperfections. Faux fur harnesses expressed a similar untamed sentiment, while a selection of balaclavas masked the human form.
Elsewhere, button-downs and T-shirts were more explicit, emblazoned with illustrations of gorillas, cheetahs and dolphins under the collection's moniker, "We Are All Animals." Models' nails were cut like claws, and they oftentimes wore animal ears, antlers and horns. The final looks, made with poly faux fur, were stylistically wild, too.
In all, the collection expands on Private Policy's penchant for genderless ravewear. For Qu, the collection is a look inside an alternate reality from the future. "Who knows, maybe one day we'll actually be clubbing with animals," she joked.
Alongside the collection's IRL debut, Private Policy will partner with ZERO10 to recreate several items from the range in augmented reality, offering fashion fans the opportunity to try on the designs via the ZERO10 app. Take an exclusive look backstage at Private Policy's FW23 show in the gallery above.
In more New York Fashion Week news, Eckhaus Latta FW23 forecasts a fluid future.