Natasha Zinko Shows Its Monstrous Side for FW23
Powerful silhouettes dominate the designer's impactful runway show.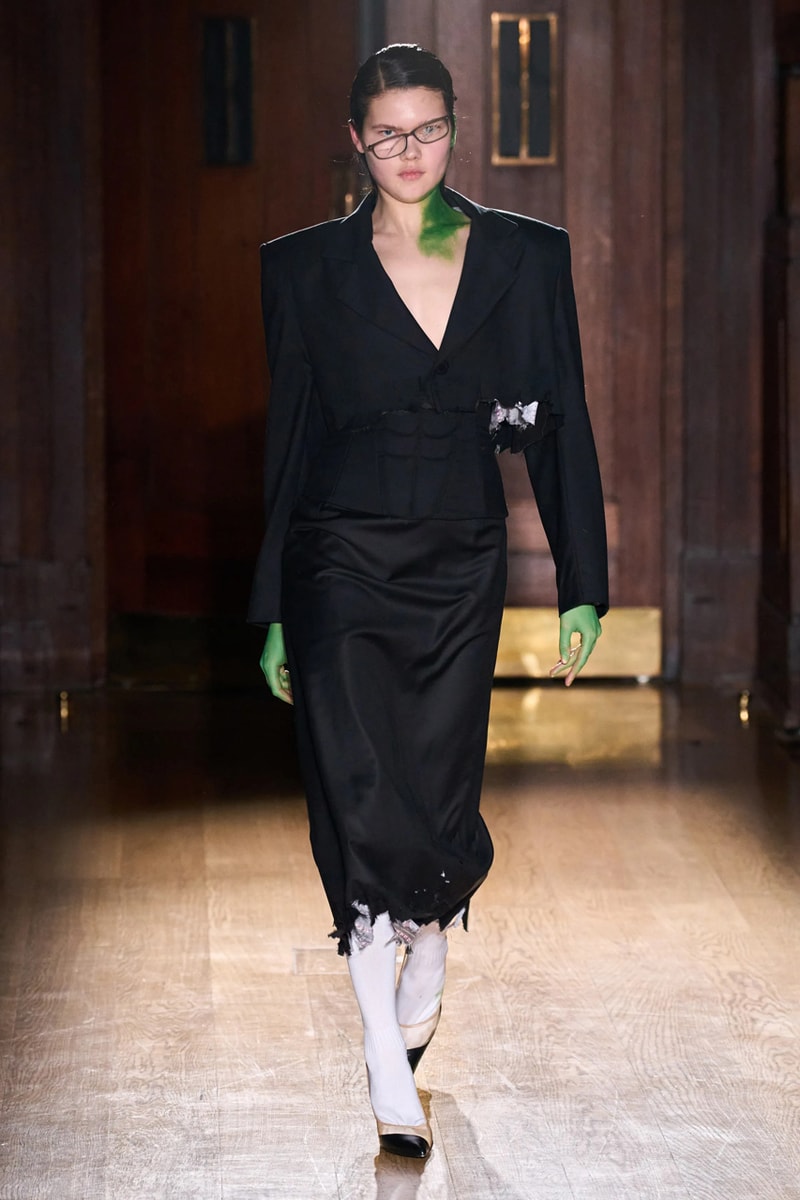 1 of 27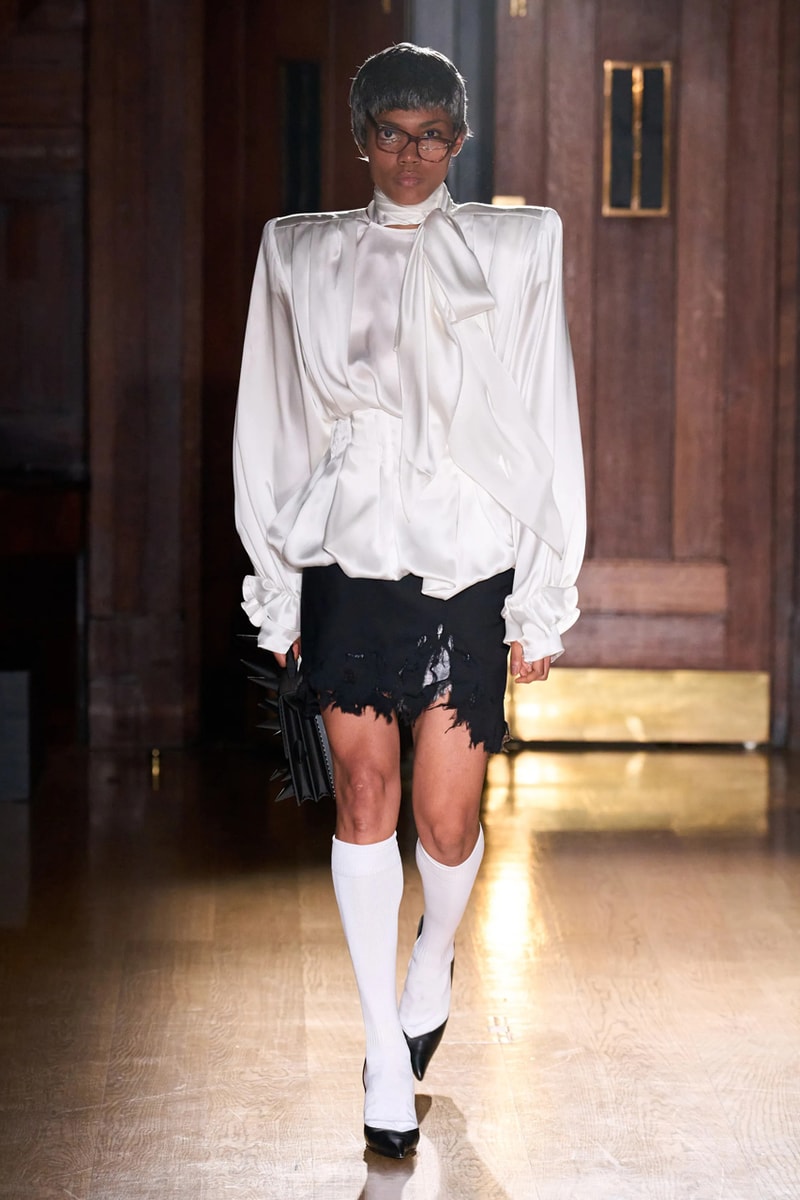 2 of 27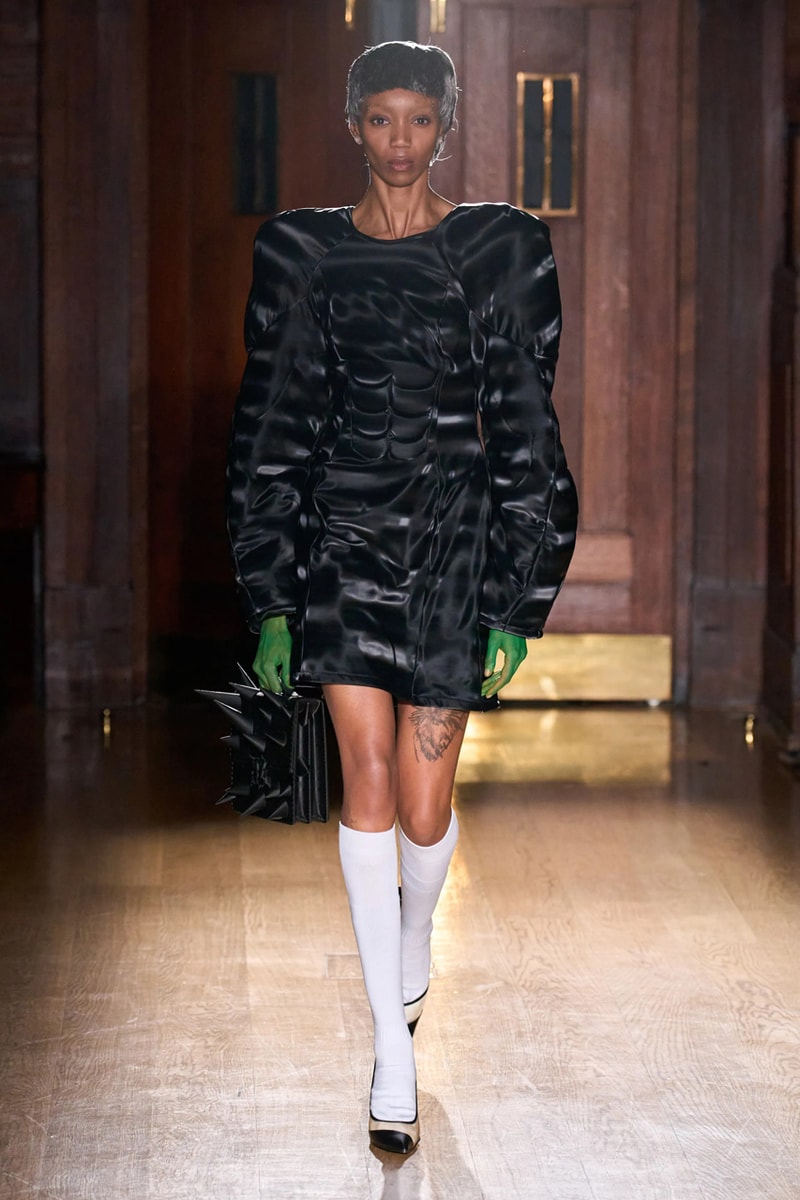 3 of 27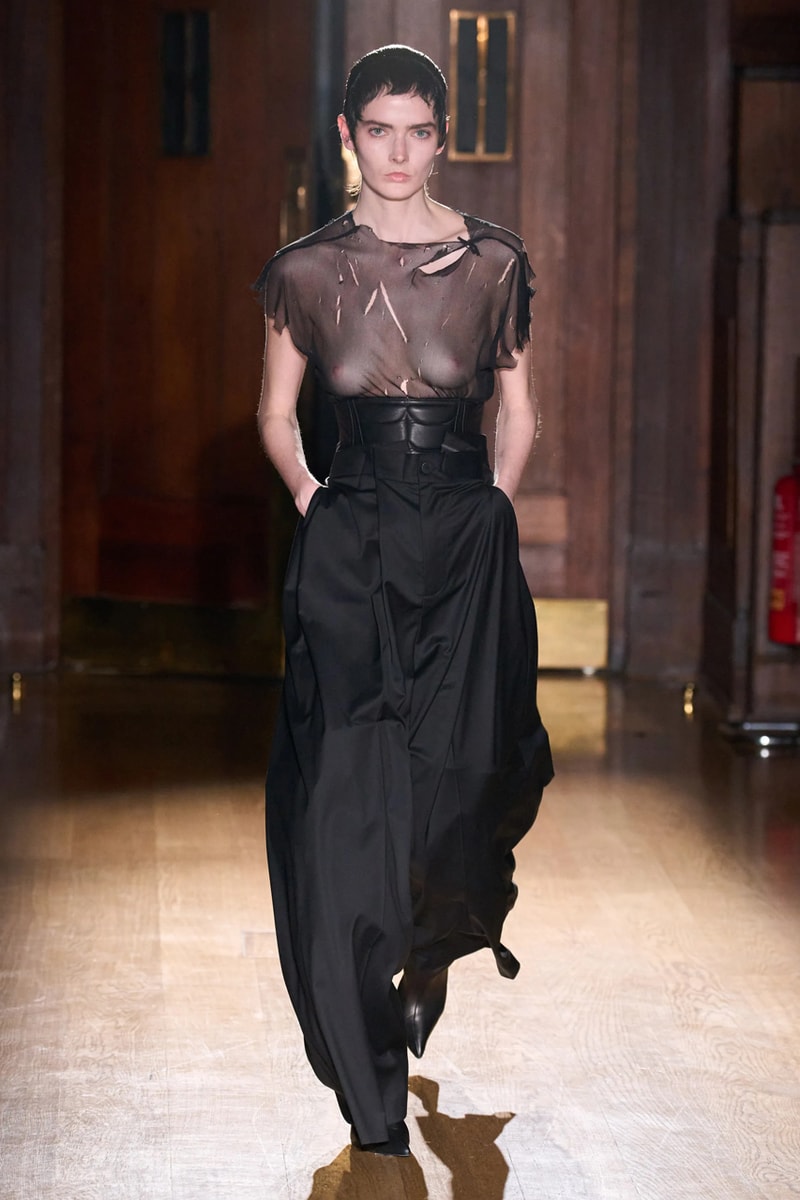 4 of 27
5 of 27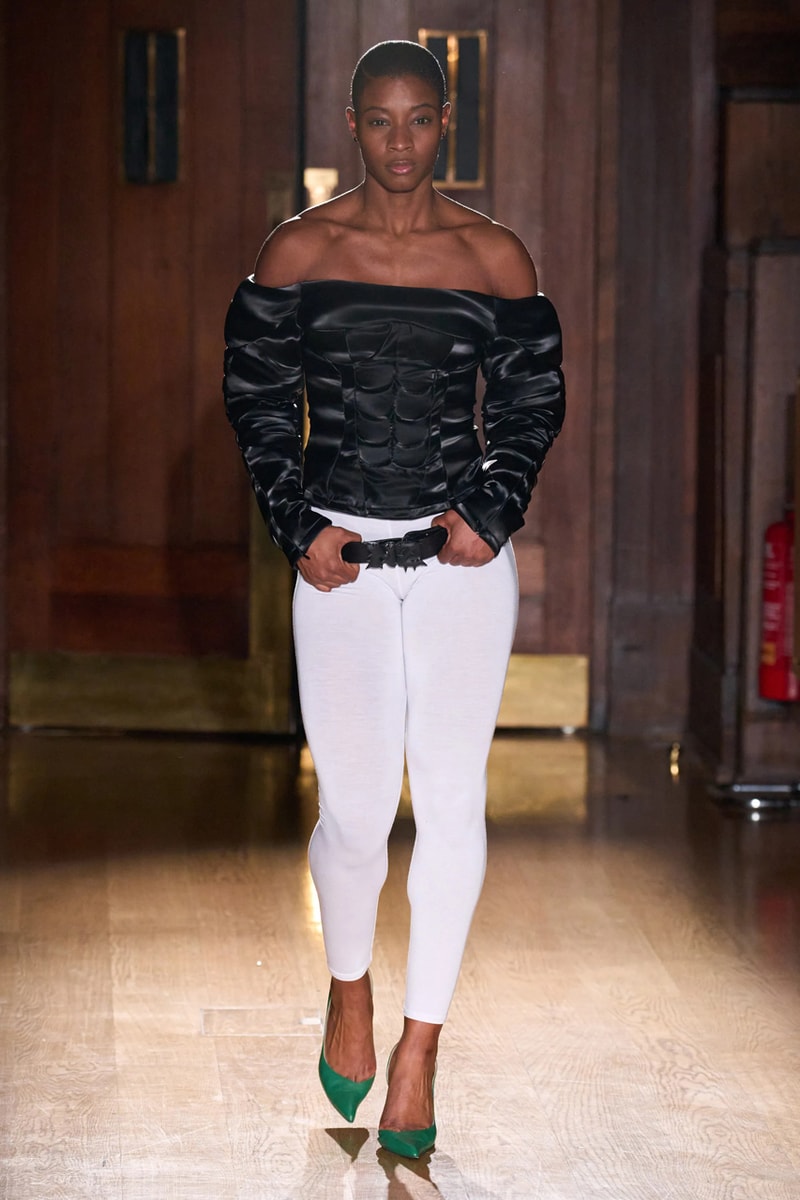 6 of 27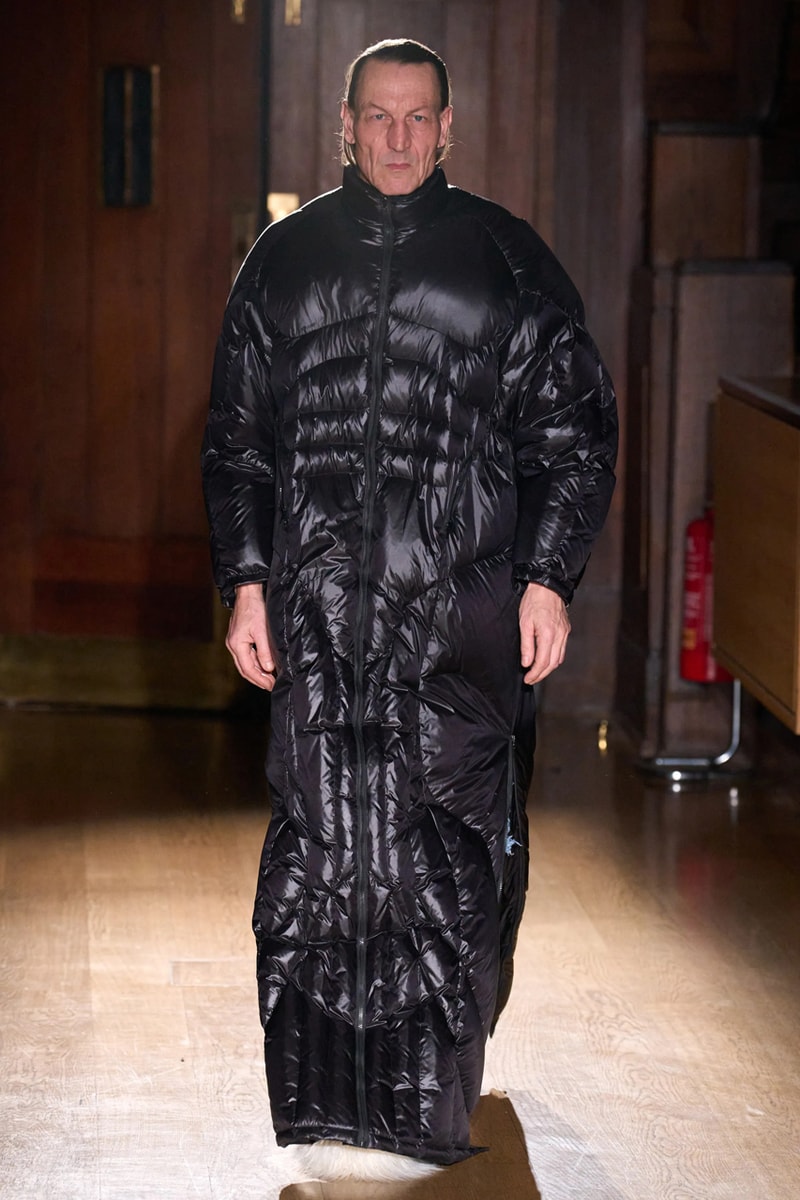 7 of 27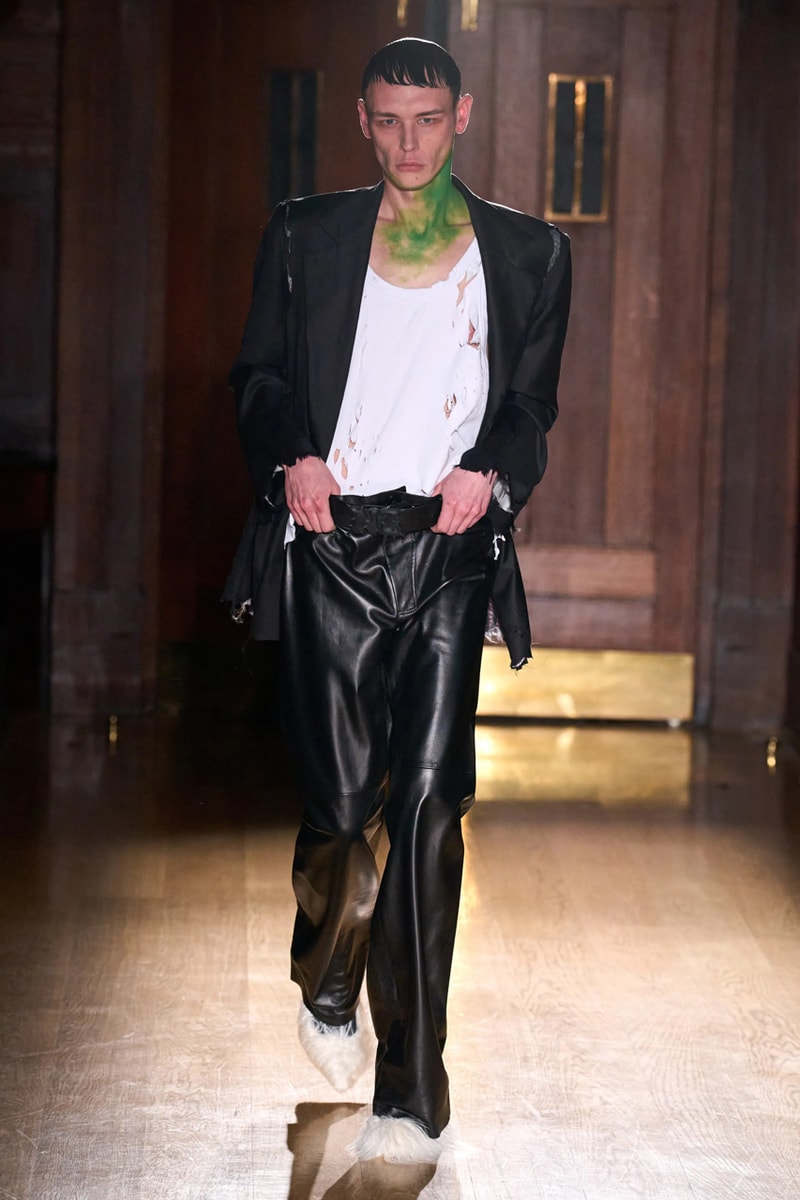 8 of 27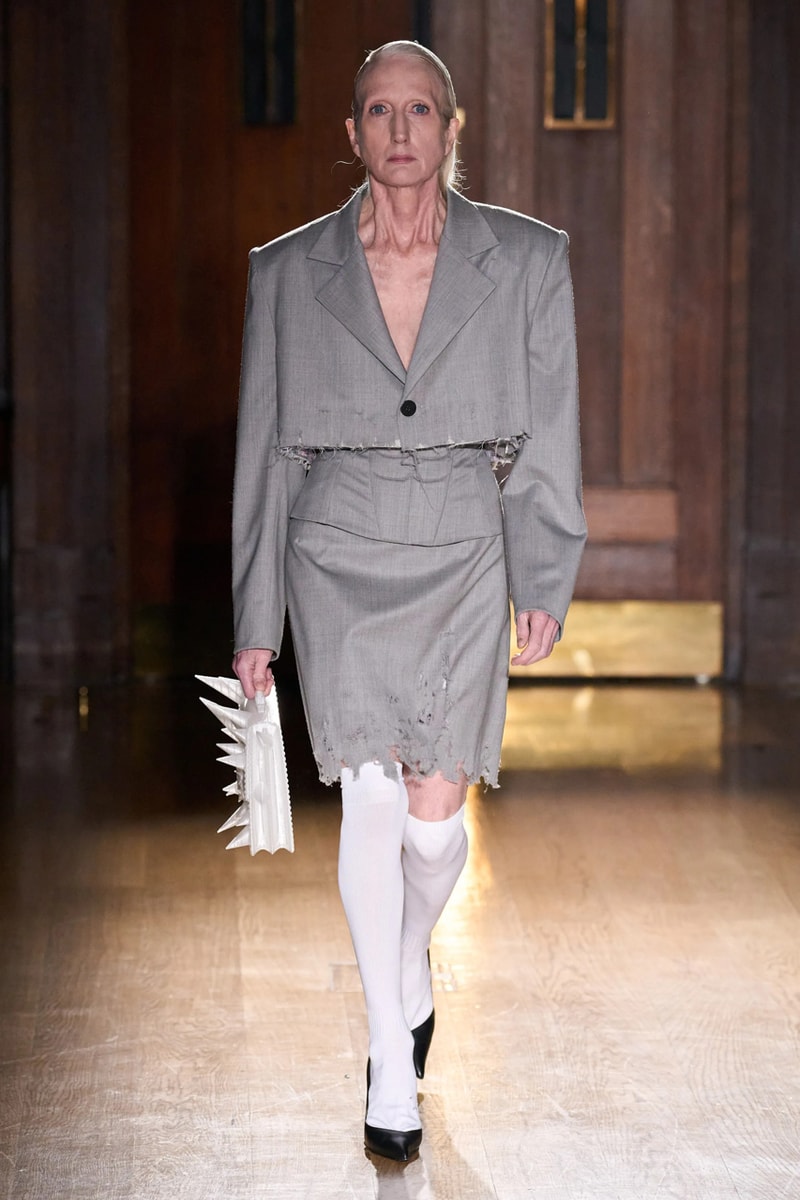 9 of 27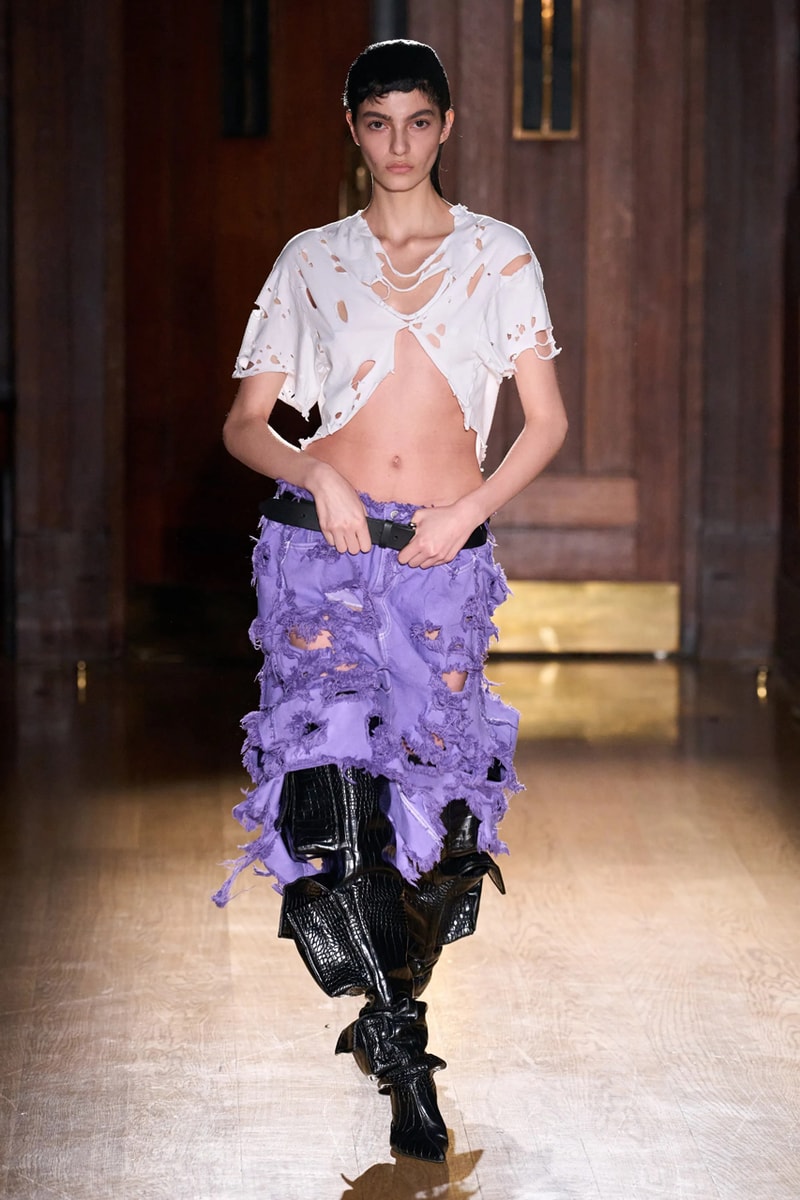 10 of 27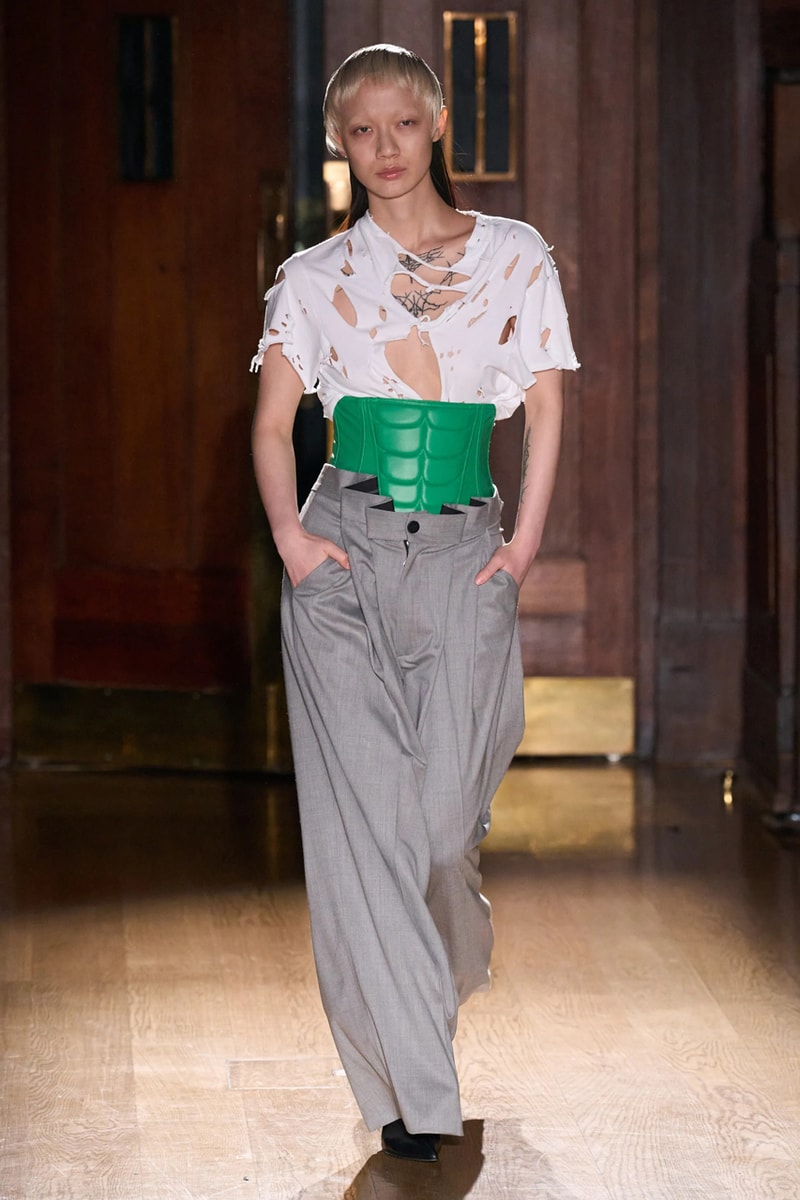 11 of 27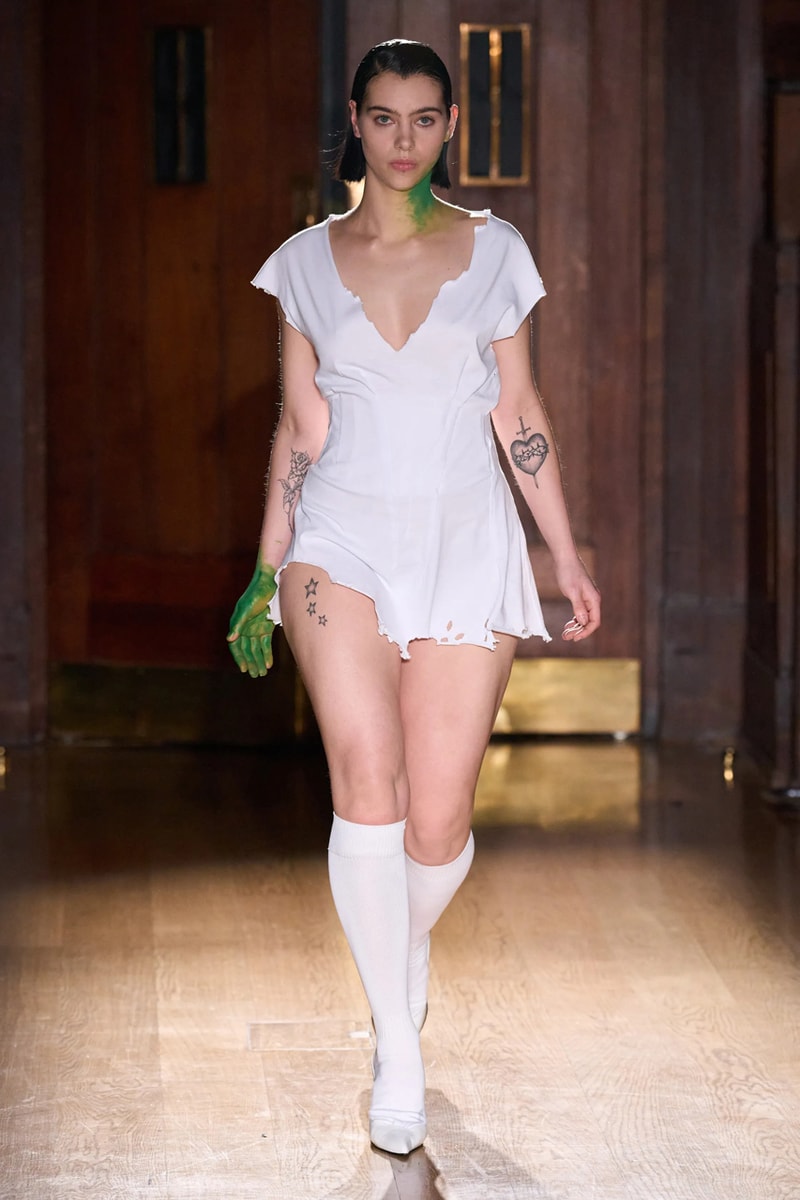 12 of 27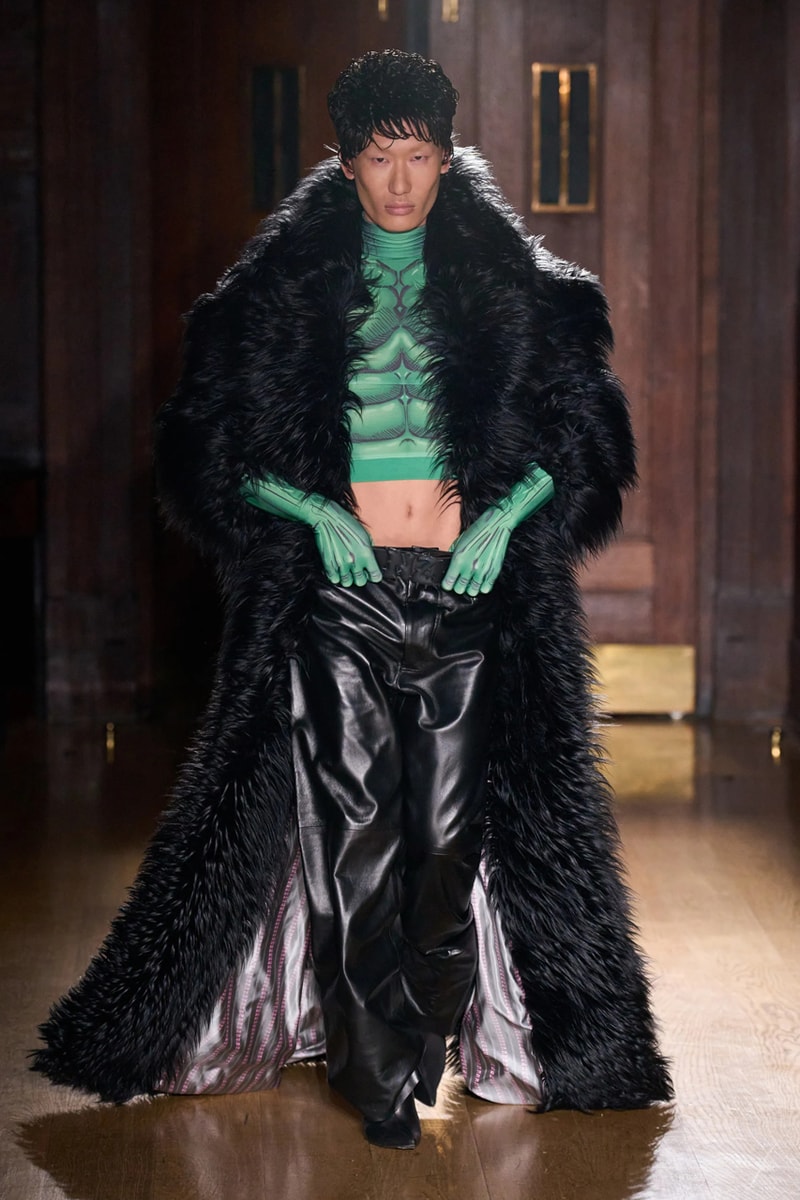 13 of 27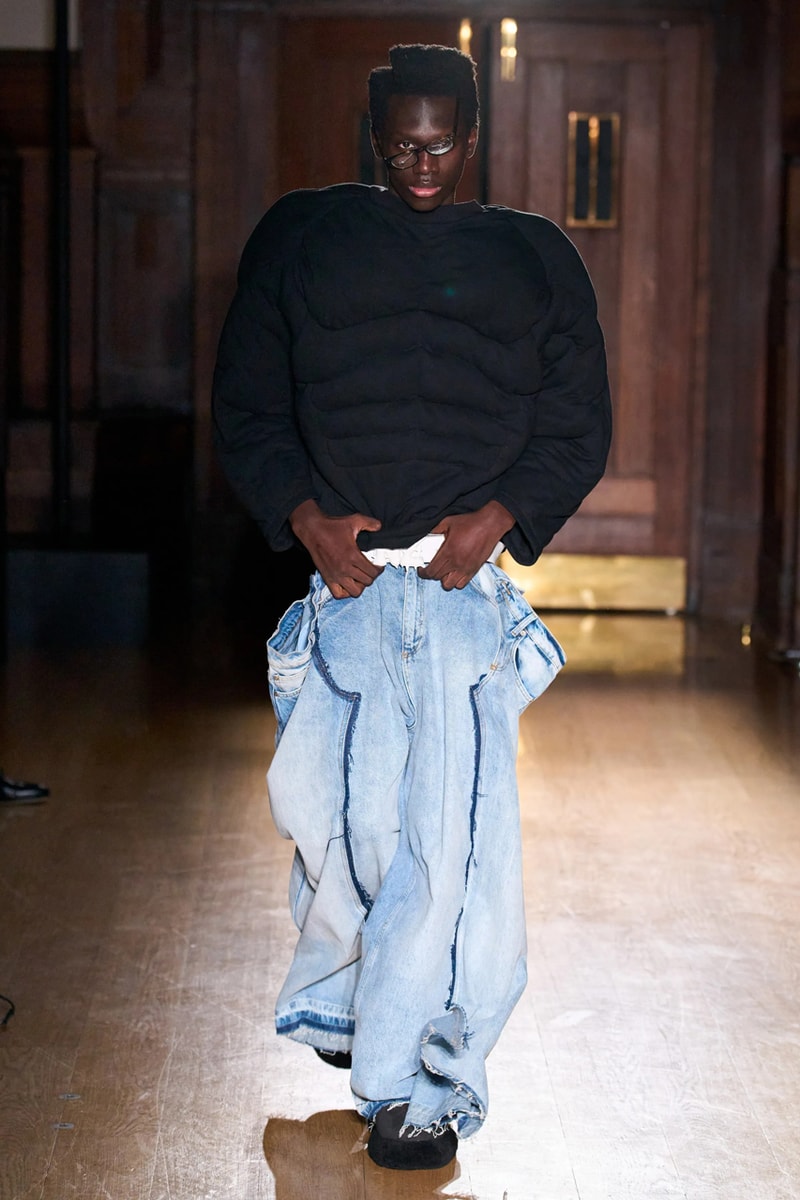 14 of 27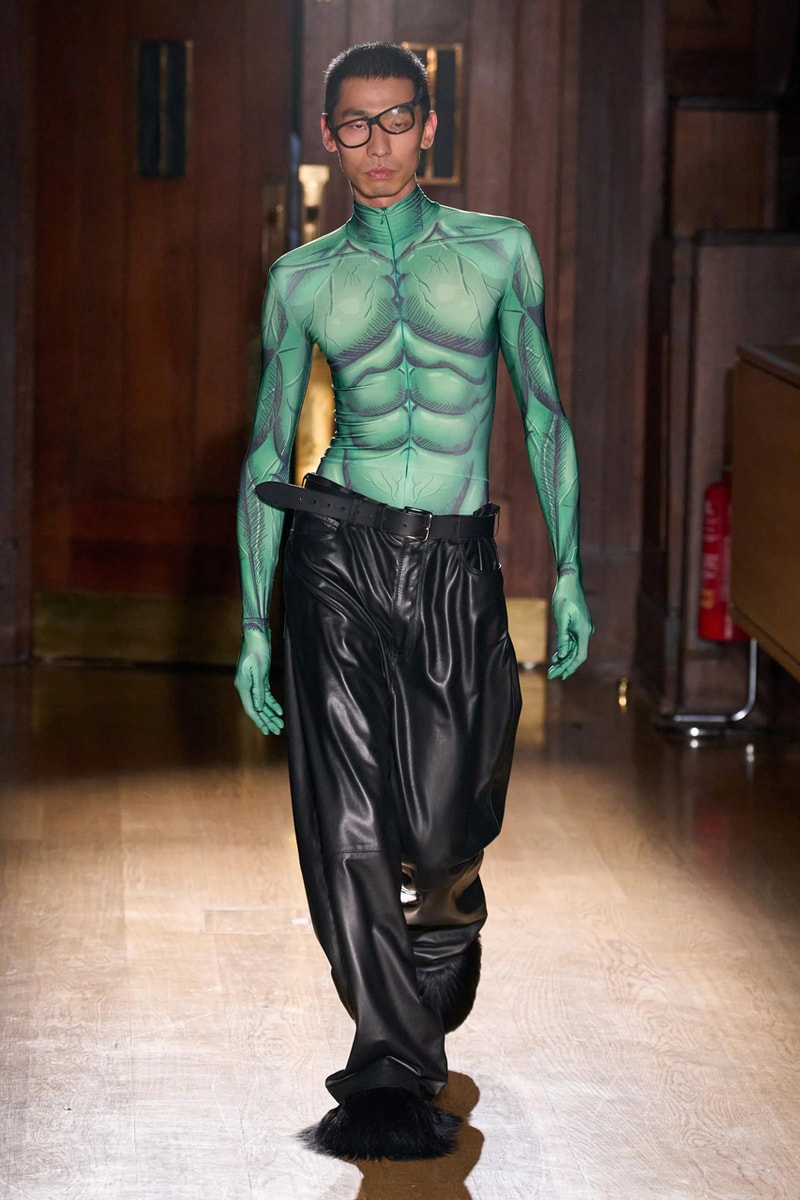 15 of 27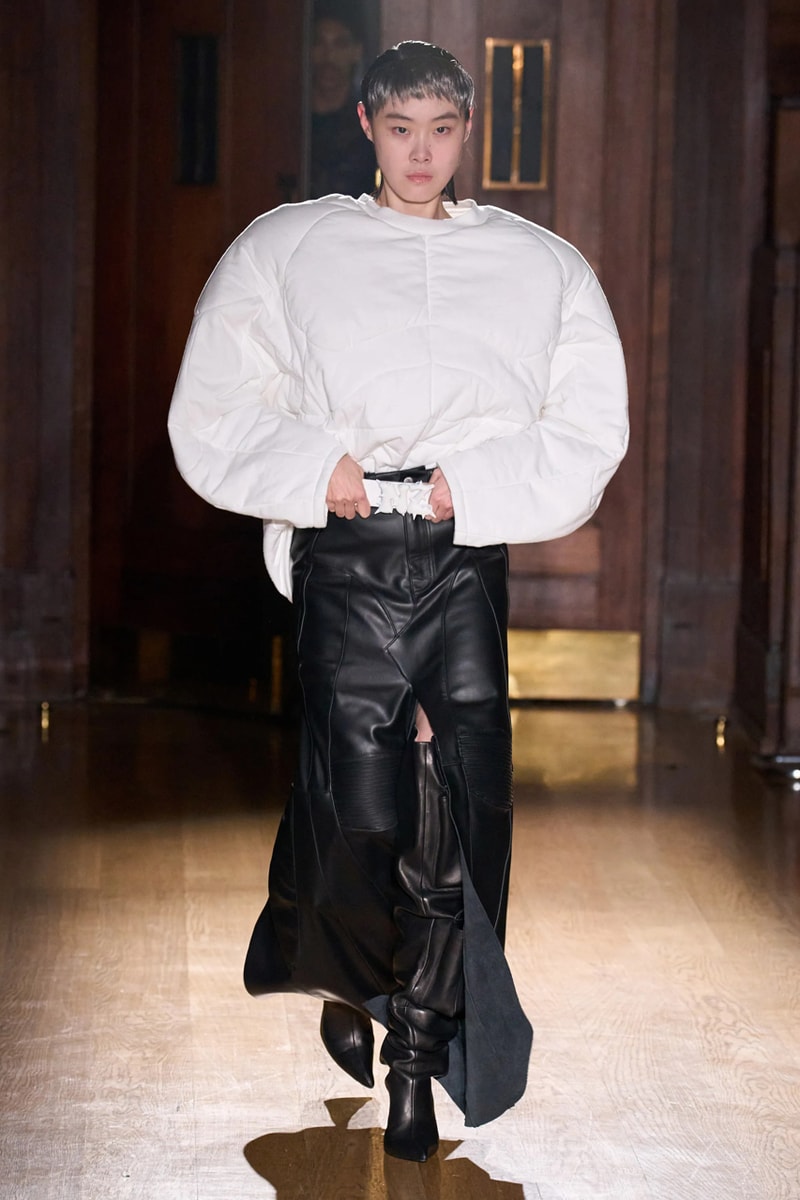 16 of 27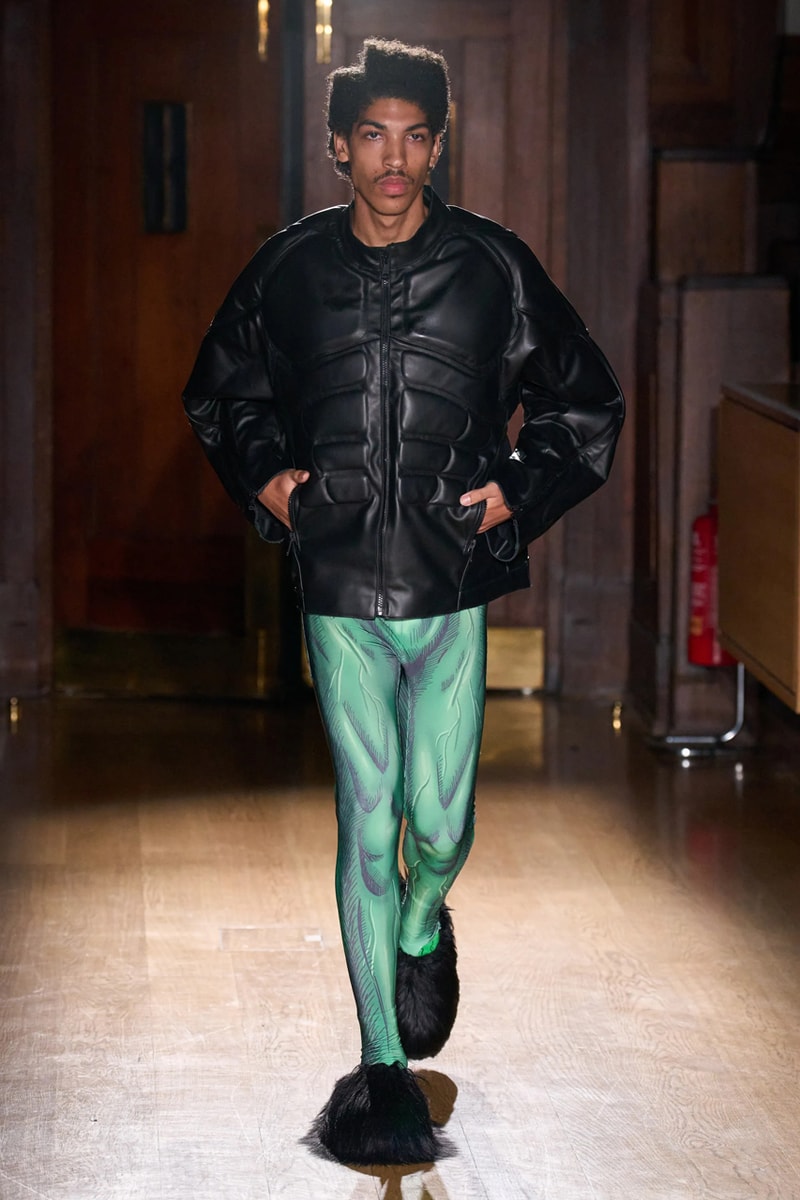 17 of 27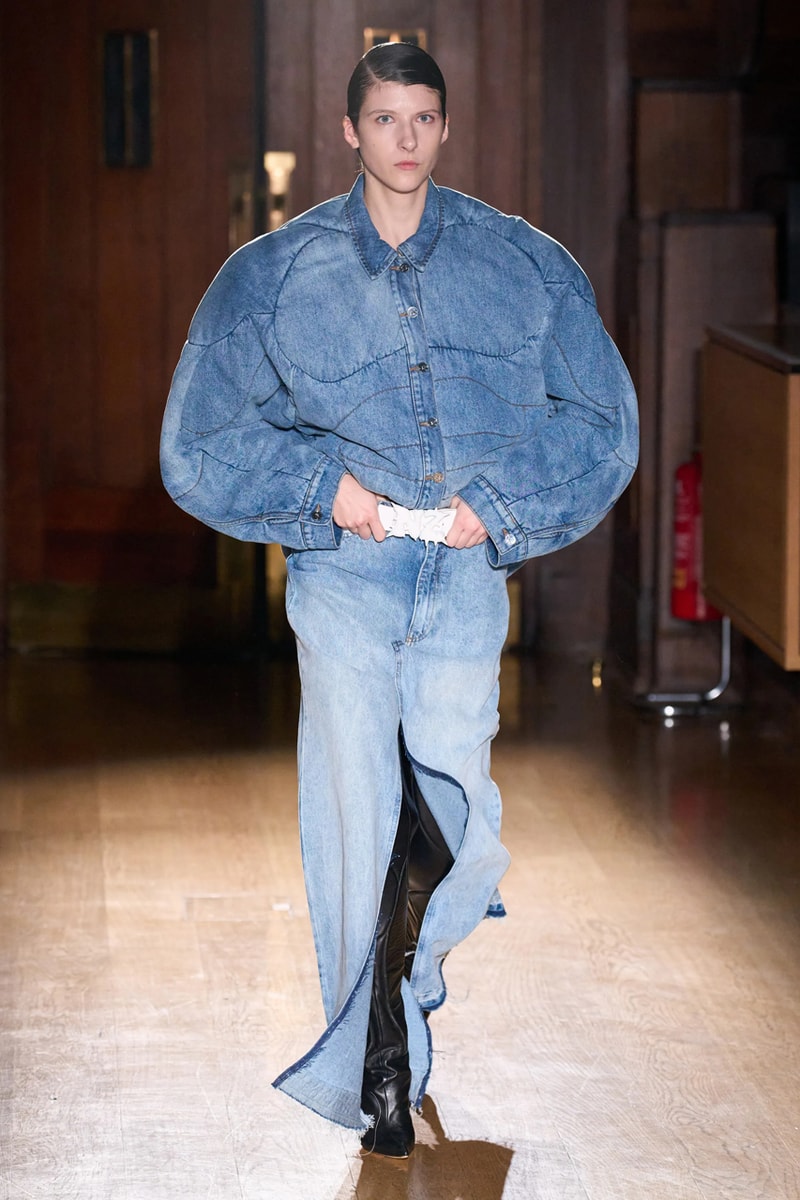 18 of 27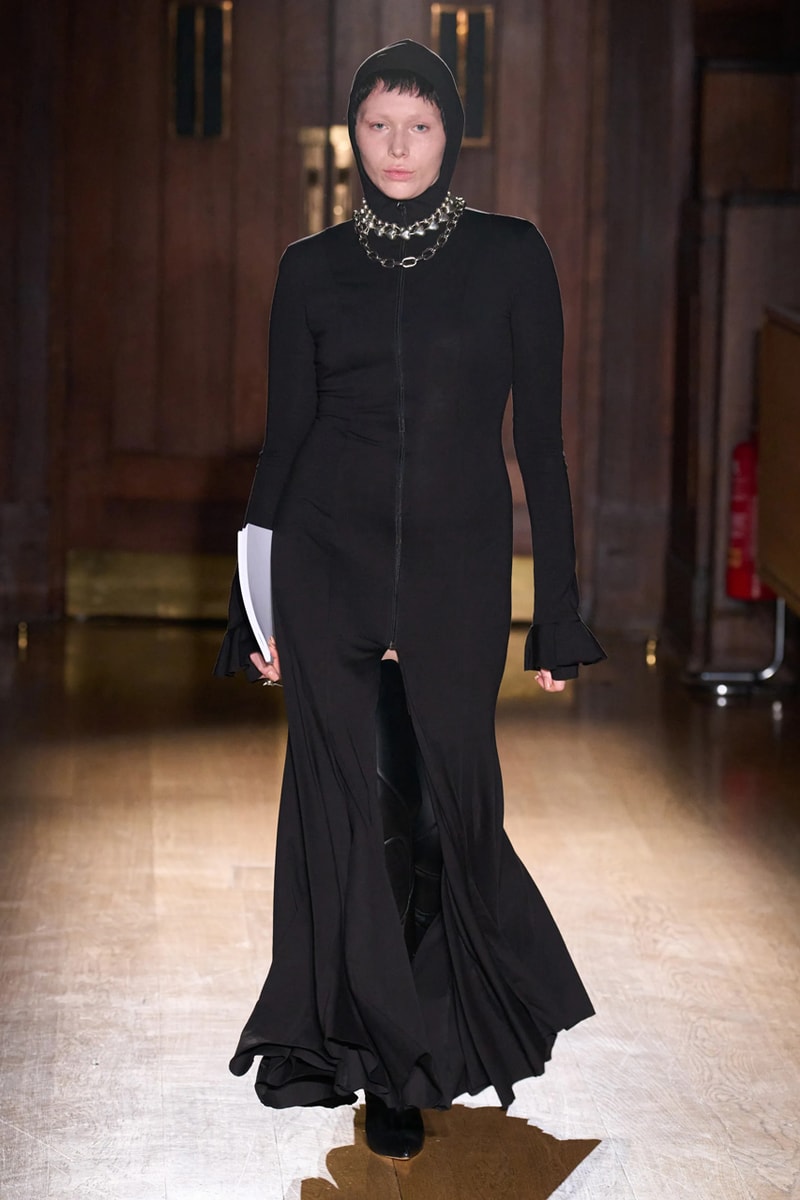 19 of 27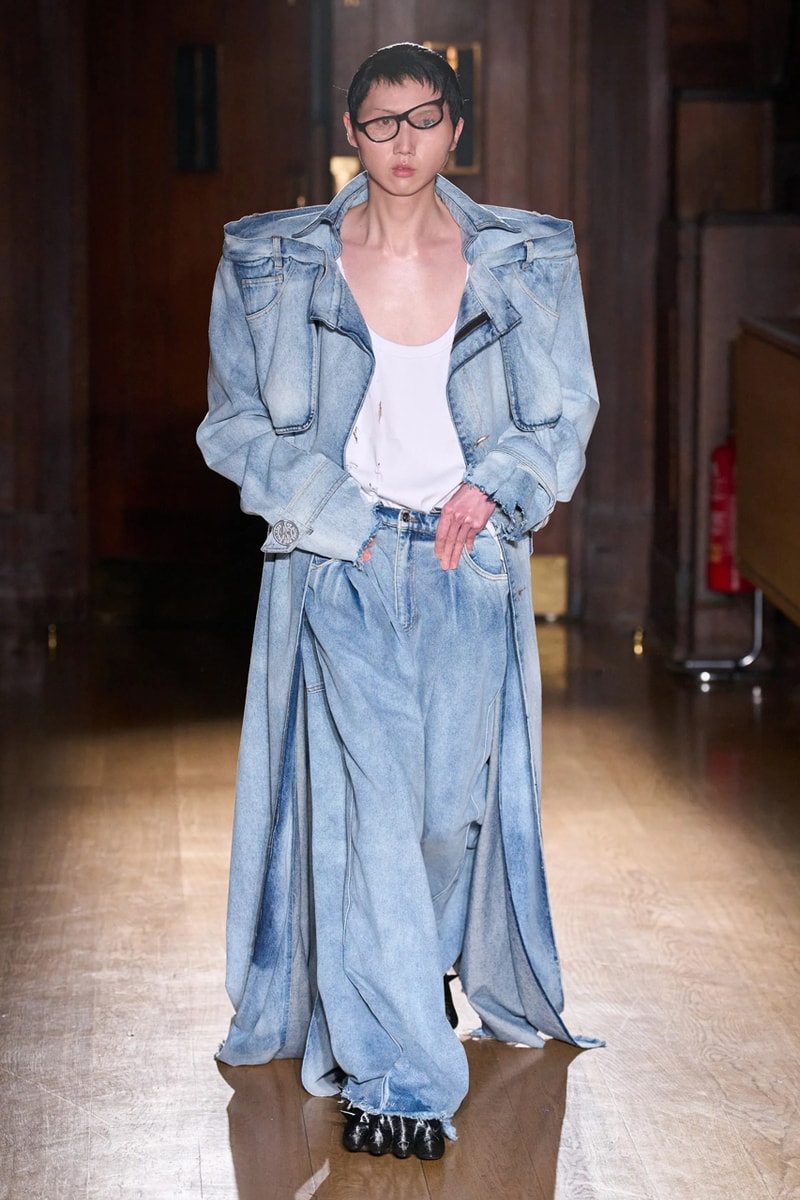 20 of 27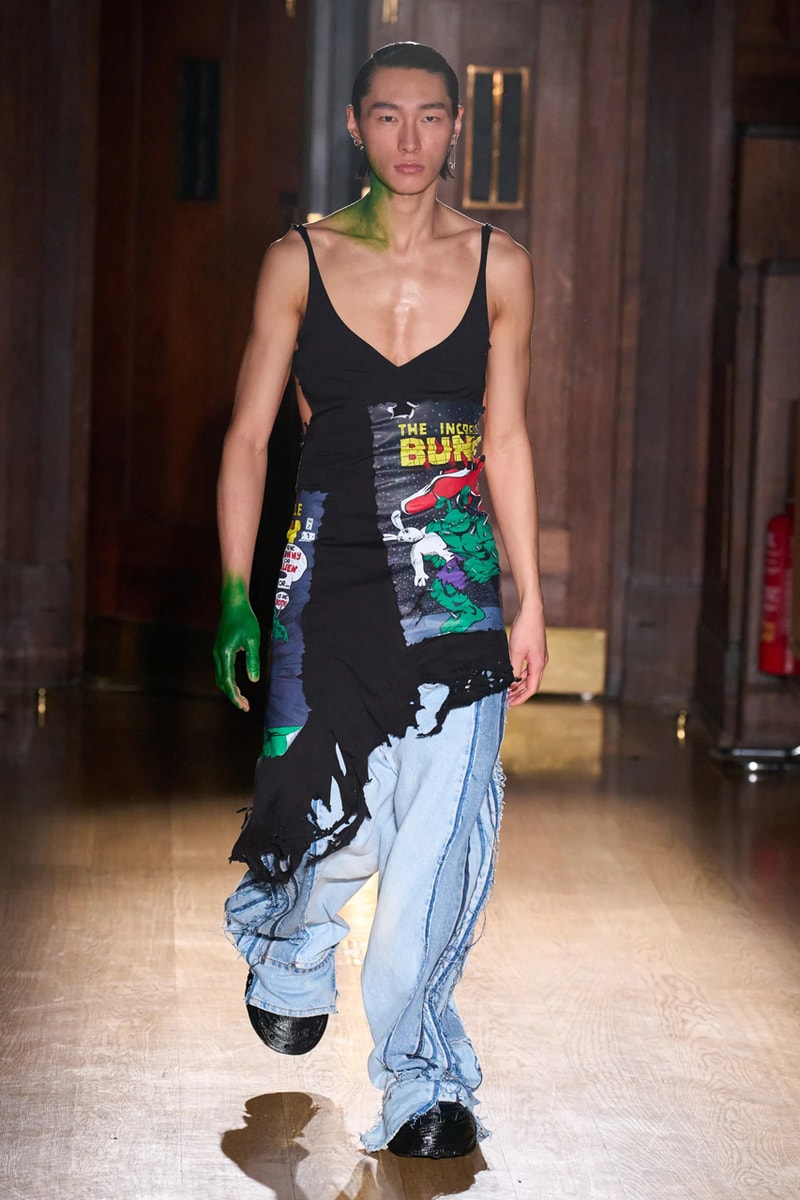 21 of 27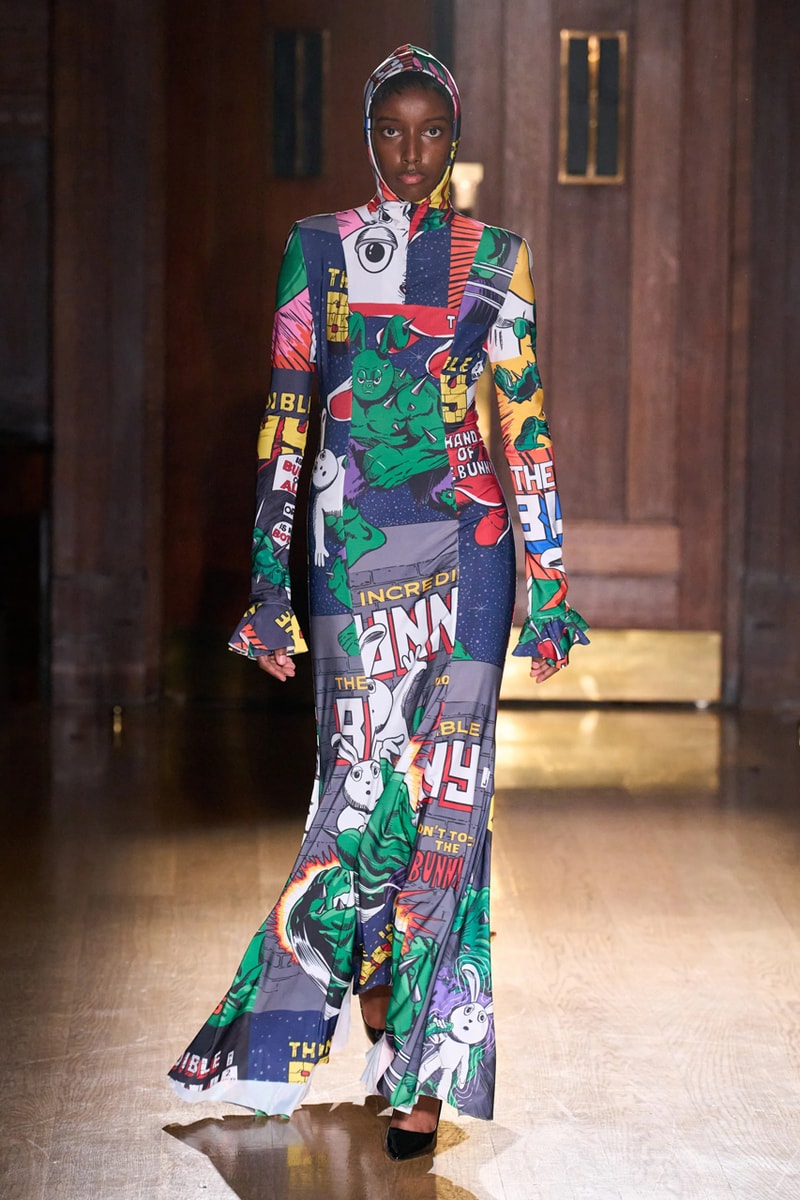 22 of 27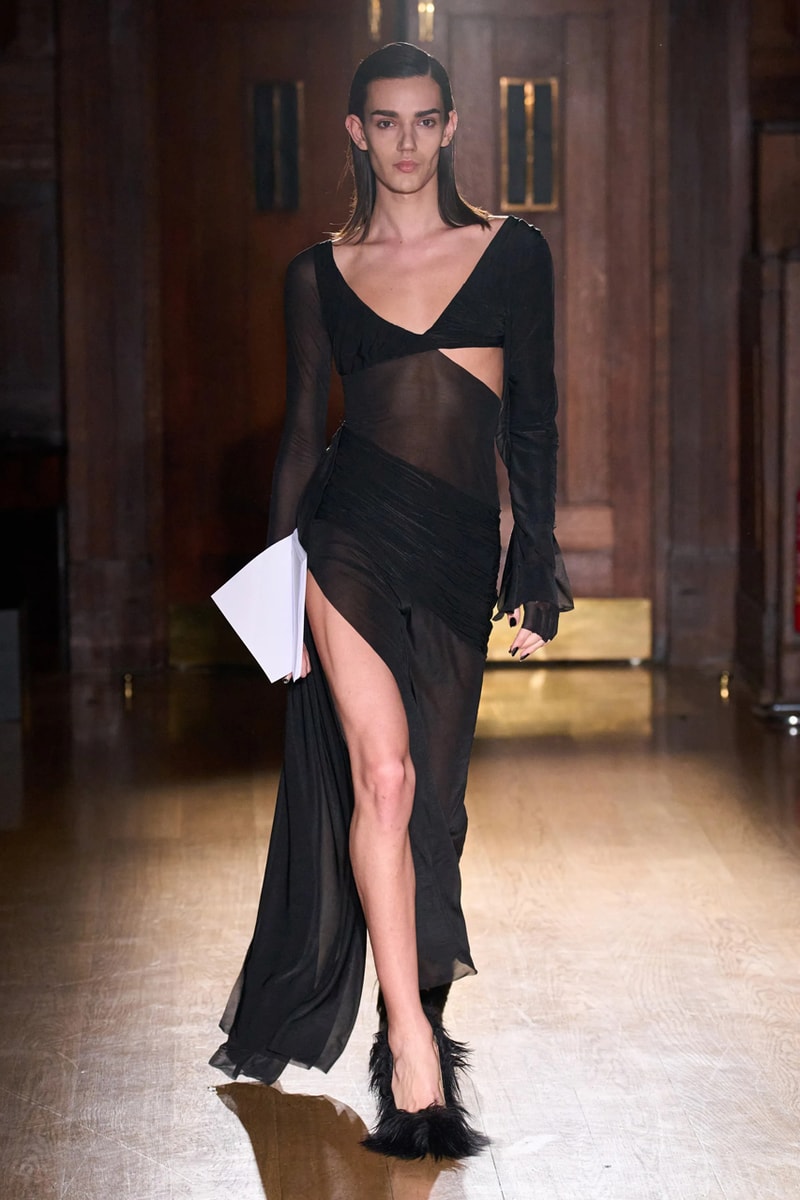 23 of 27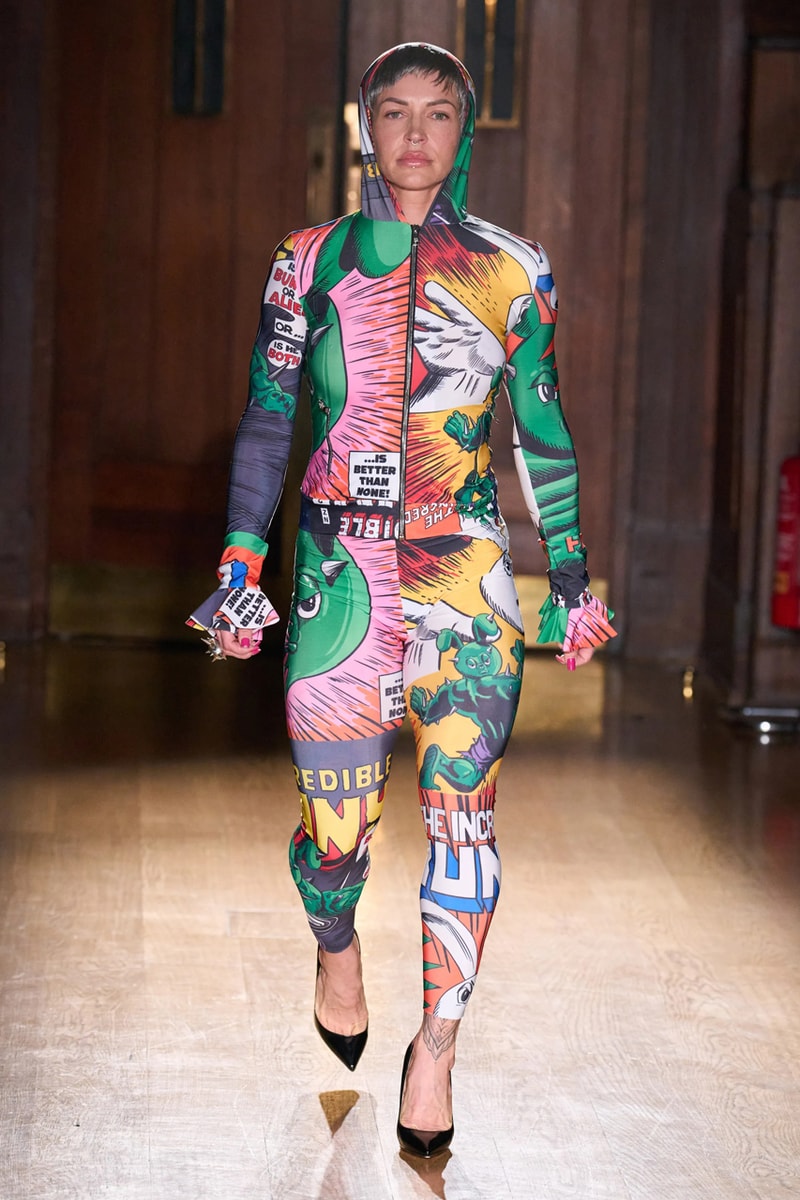 24 of 27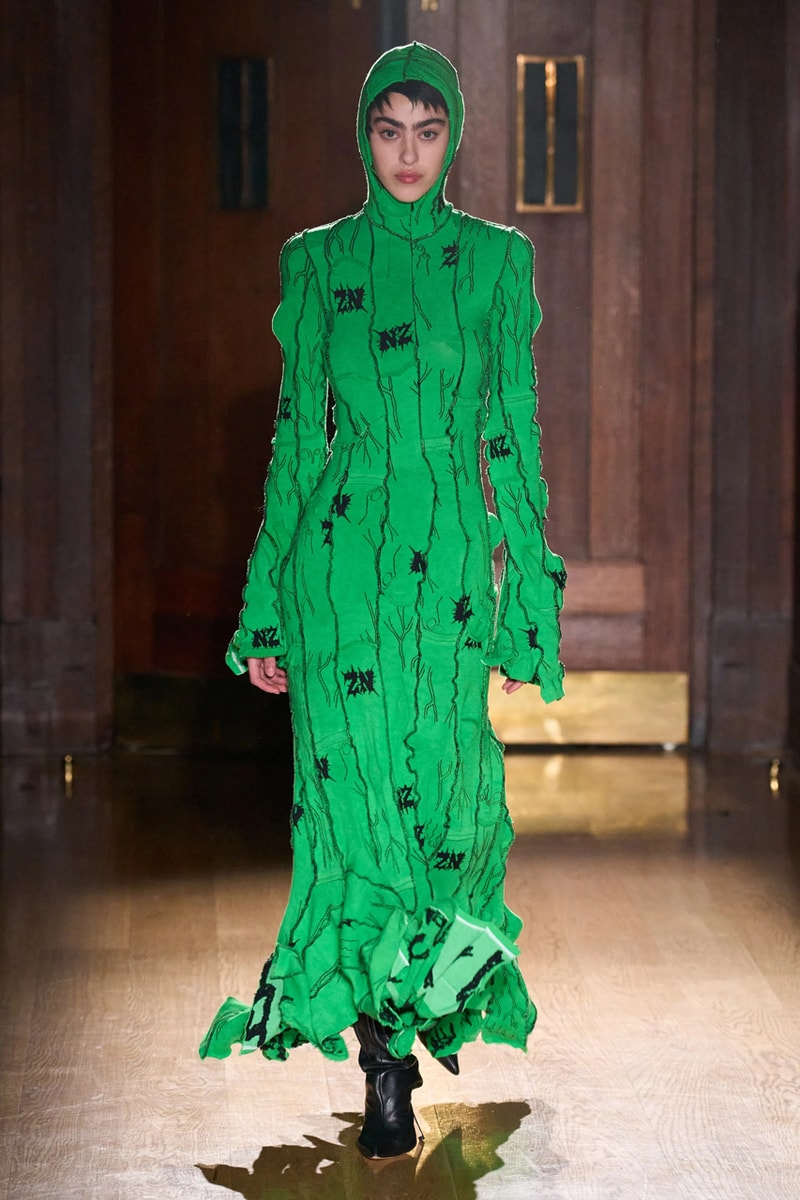 25 of 27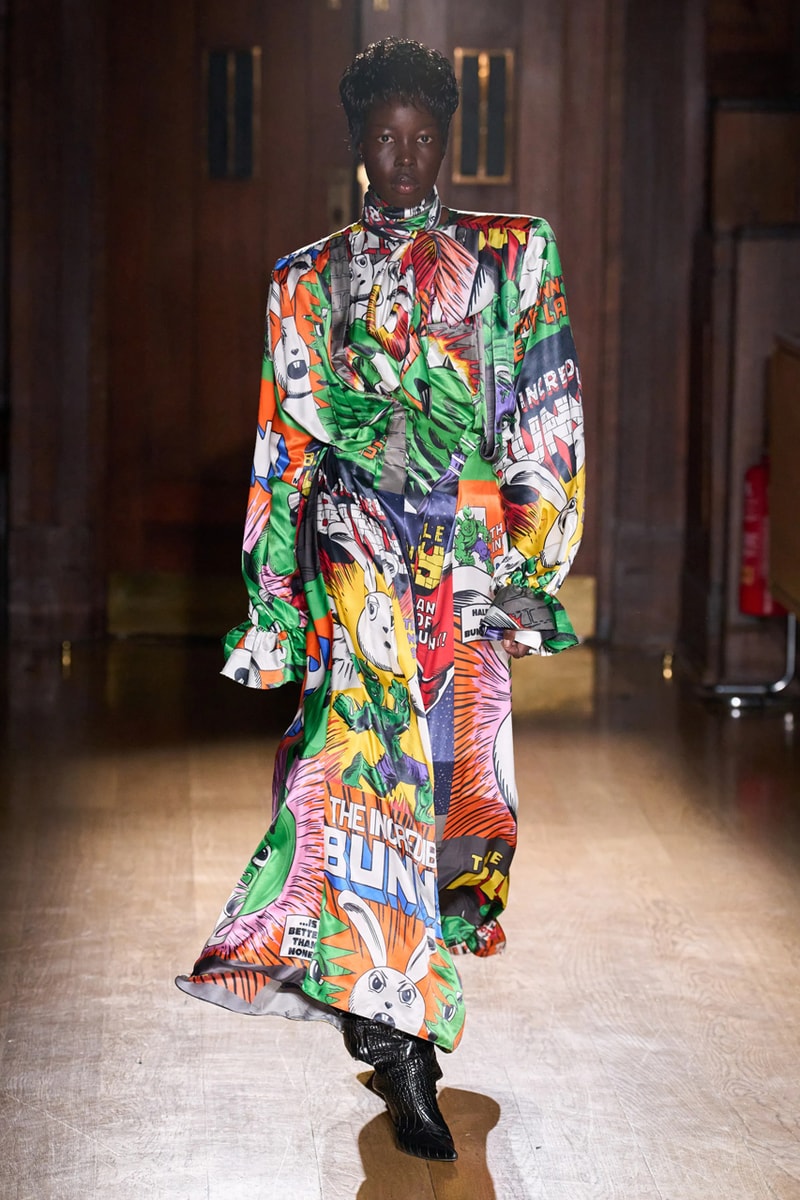 26 of 27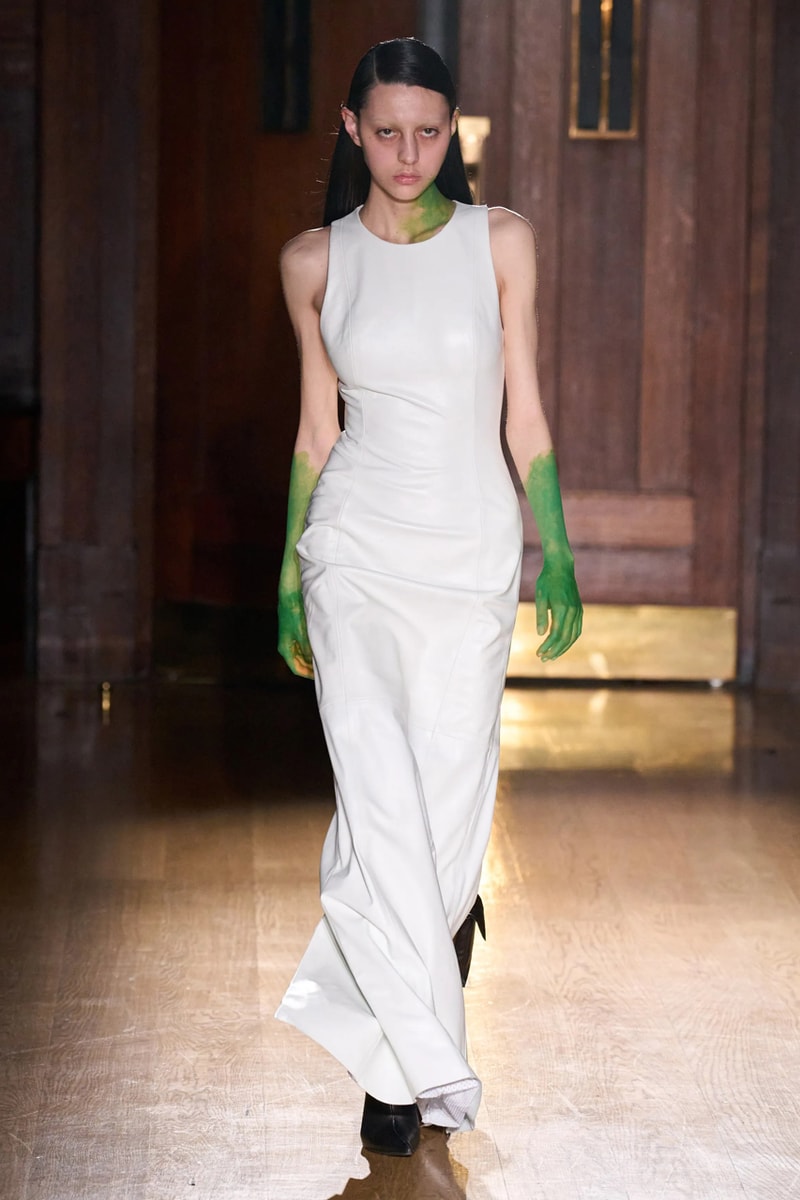 27 of 27
"Don't make me angry. You wouldn't like me when I'm angry." That's the statement Natasha Zinko leads with for Fall/Winter 2023, taking to London Fashion Week FW23 with purpose, impact, and urgency.
Held inside a Quakers' House, the FW23 "MONSTER" runway show commenced in darkness with a soundtrack of a vintage advertisement playing, almost like an old radio clip. Here, sexist remarks towards housewives of past times left behind and archaic societal expectations blared out of the speakers, but this was all soon interrupted by the harshness of bright lights, loud music, and of course, Natasha Zinko's powerful ensembles.
Skin-tight Hulk-inspired tops clashed with comic book print dresses, some with sharp shoulders and others appearing as morph suits. The former detail frequented much of the collection — à la Vetements, Balenciaga, and so on — with double-denim numbers bearing jackets that sported jeans attached to its back, adding the said shoulder accent, or faux fur coats that again darted left and right on either side of the model's head.
Volume was key to the show's proportional plays. At times it was barely there, ripped up by a monster to reveal the skin beneath, while other looks blew up in size — a black, floor-length puffer coat pumped with abdominal muscles and biceps, or the silky white blouse cut with strong shoulder pads proved this to the max.
And "to the max" is exactly what Zinko was going for this season. It took classic cuts and took them to new realms, all heightened by what might happen if you awaken the monster inside us all.
Take a look at the collection above, and stay tuned to Hypebeast for more London Fashion Week FW23 content.
In other news, Chopova Lowena proved grunge is good for FW23.