FOO AND FOO FW23 Subverts East Coast Style Codes
Elizabeth Hilfiger puts a twist on childhood memories between New York City and Nantucket.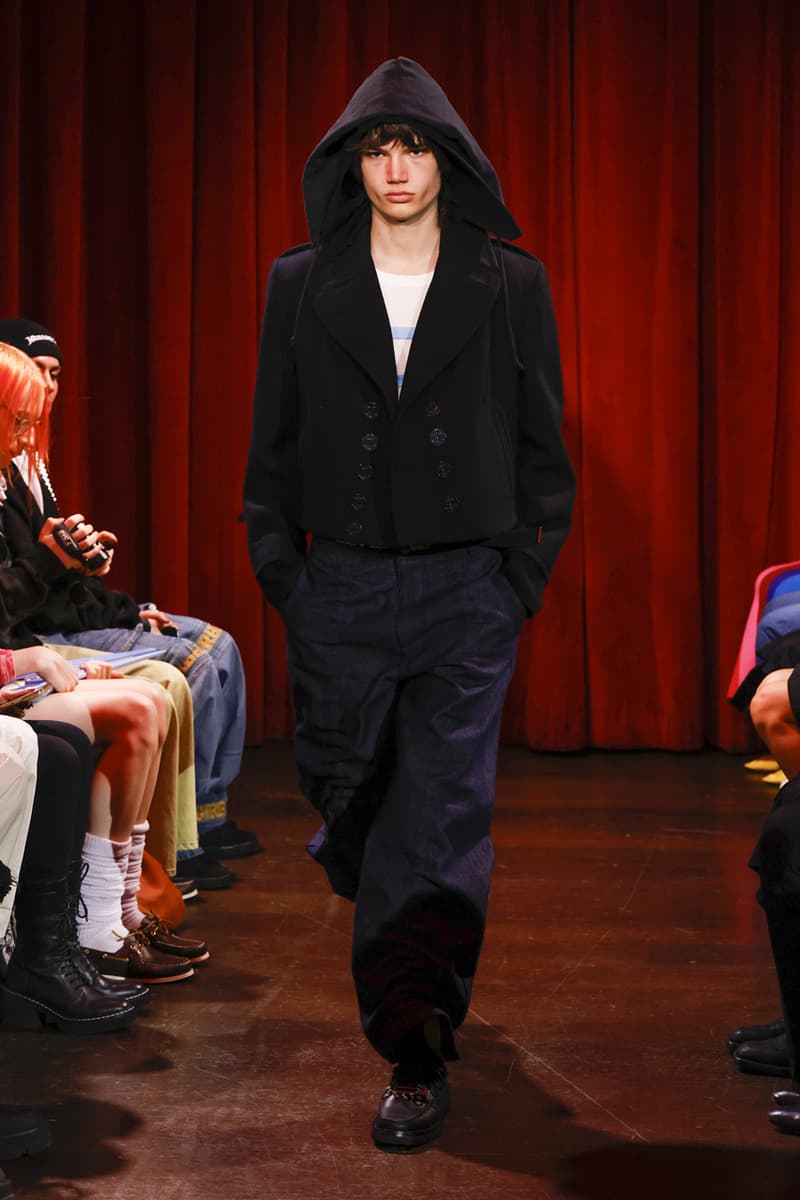 1 of 30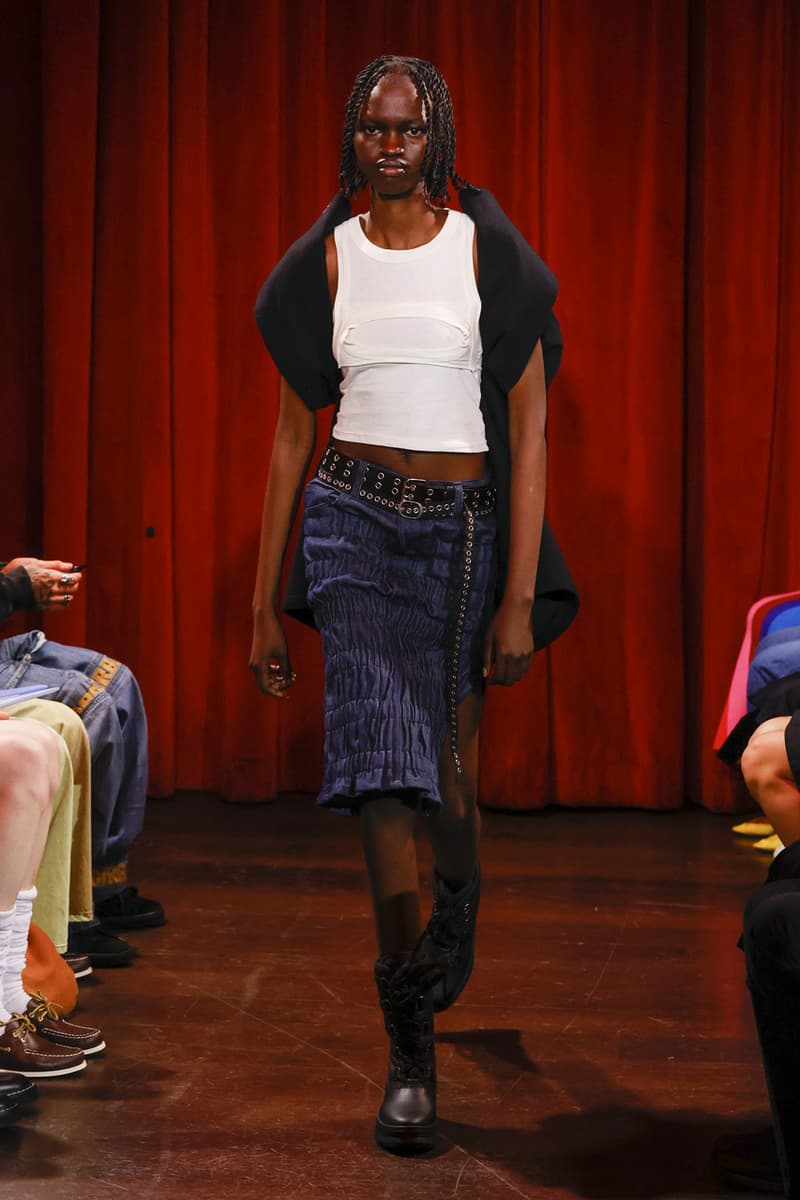 2 of 30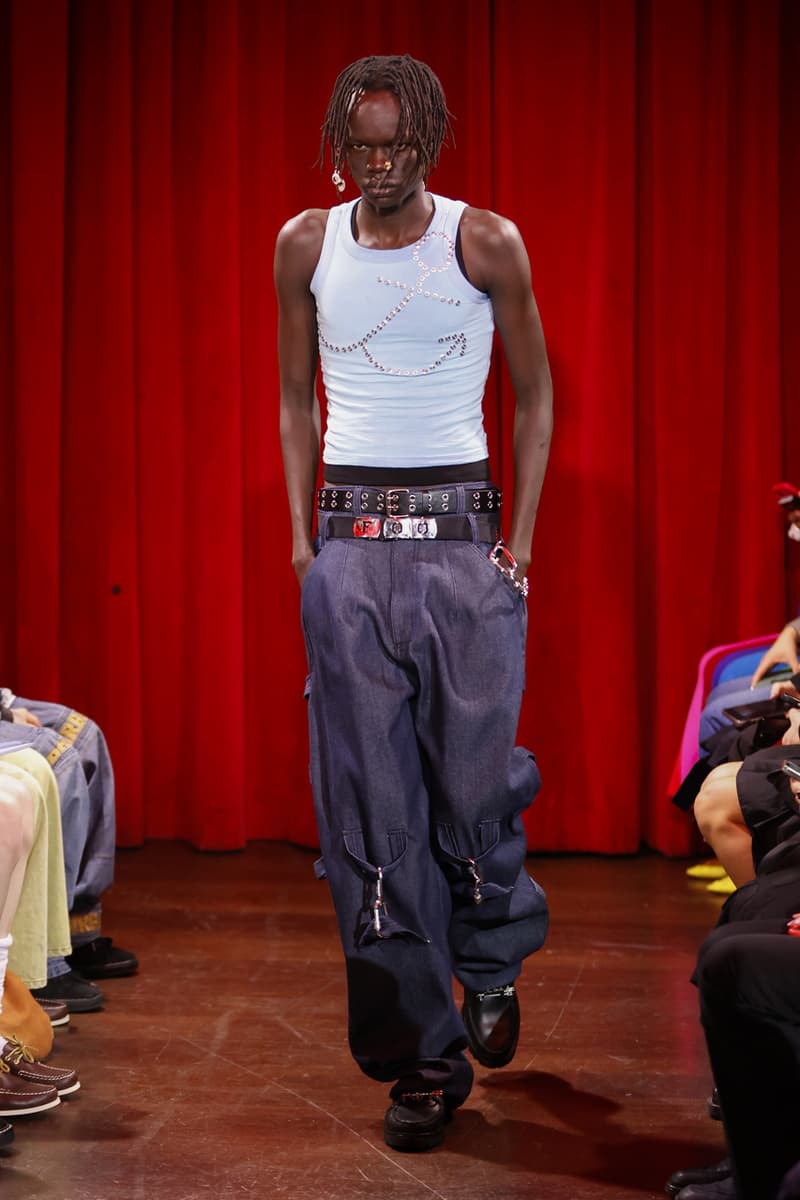 3 of 30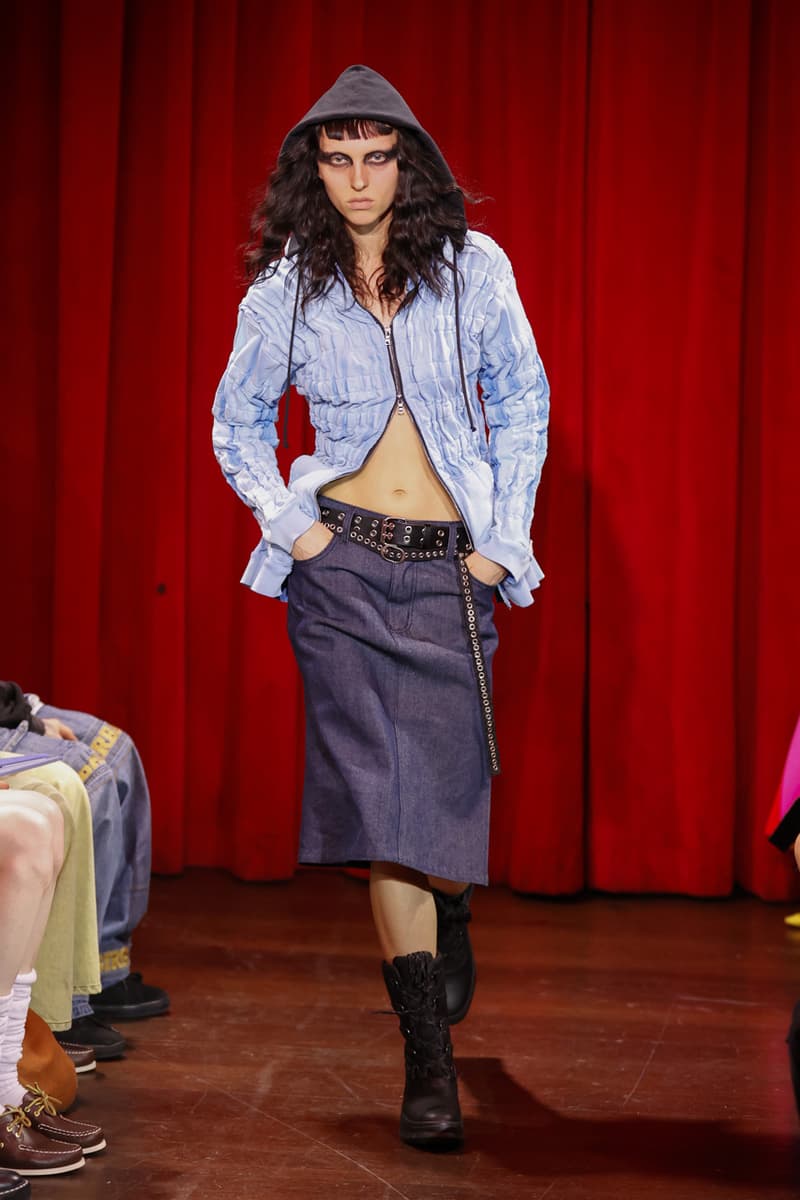 4 of 30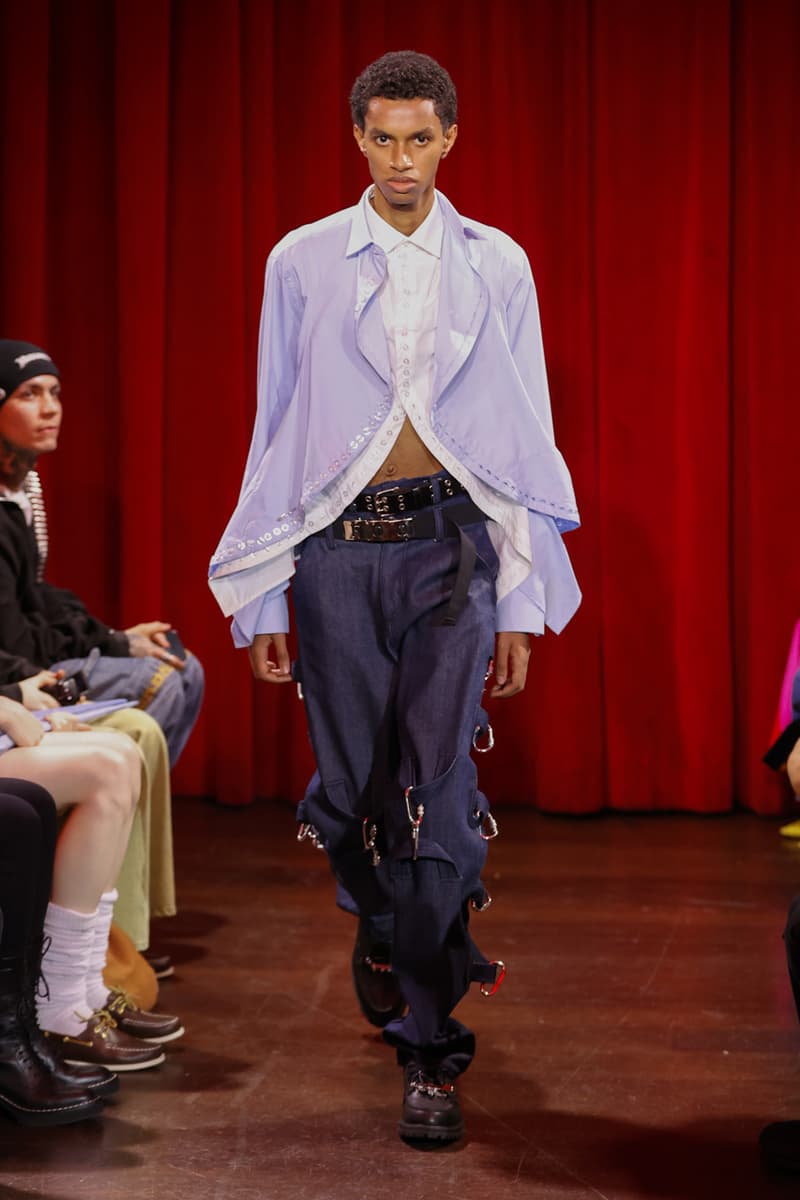 5 of 30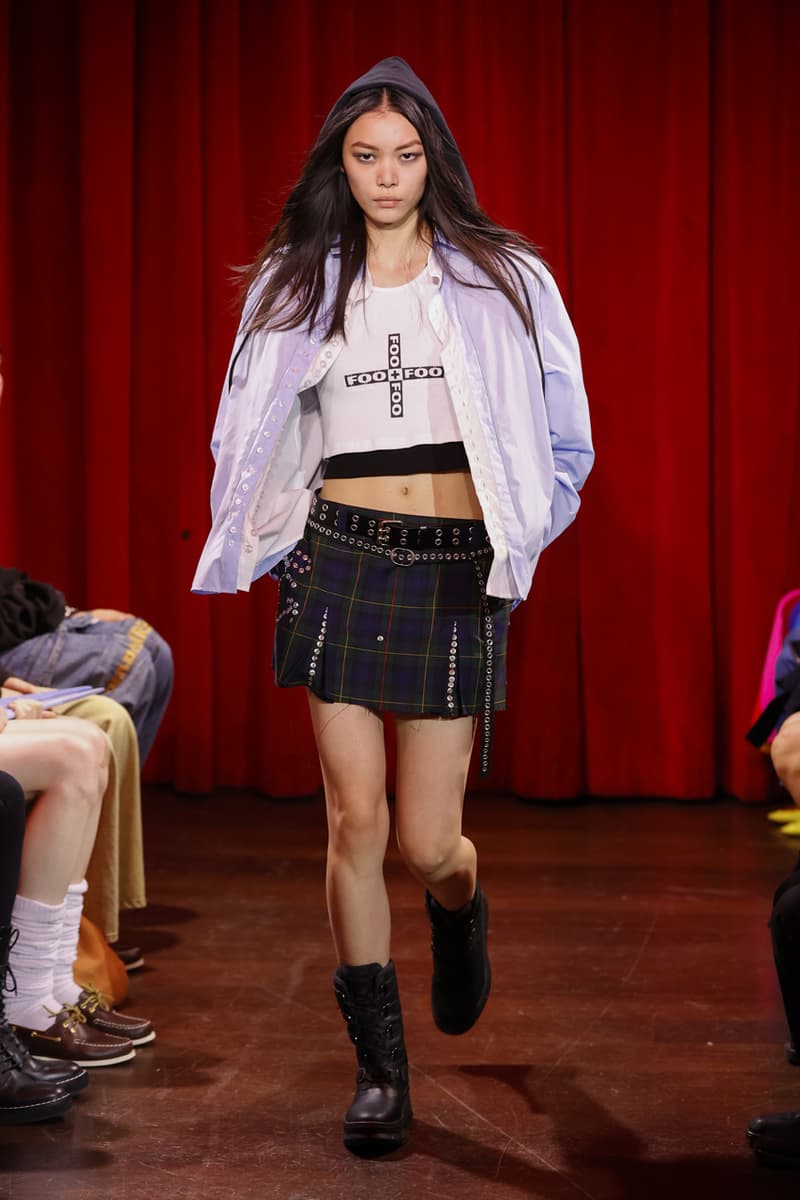 6 of 30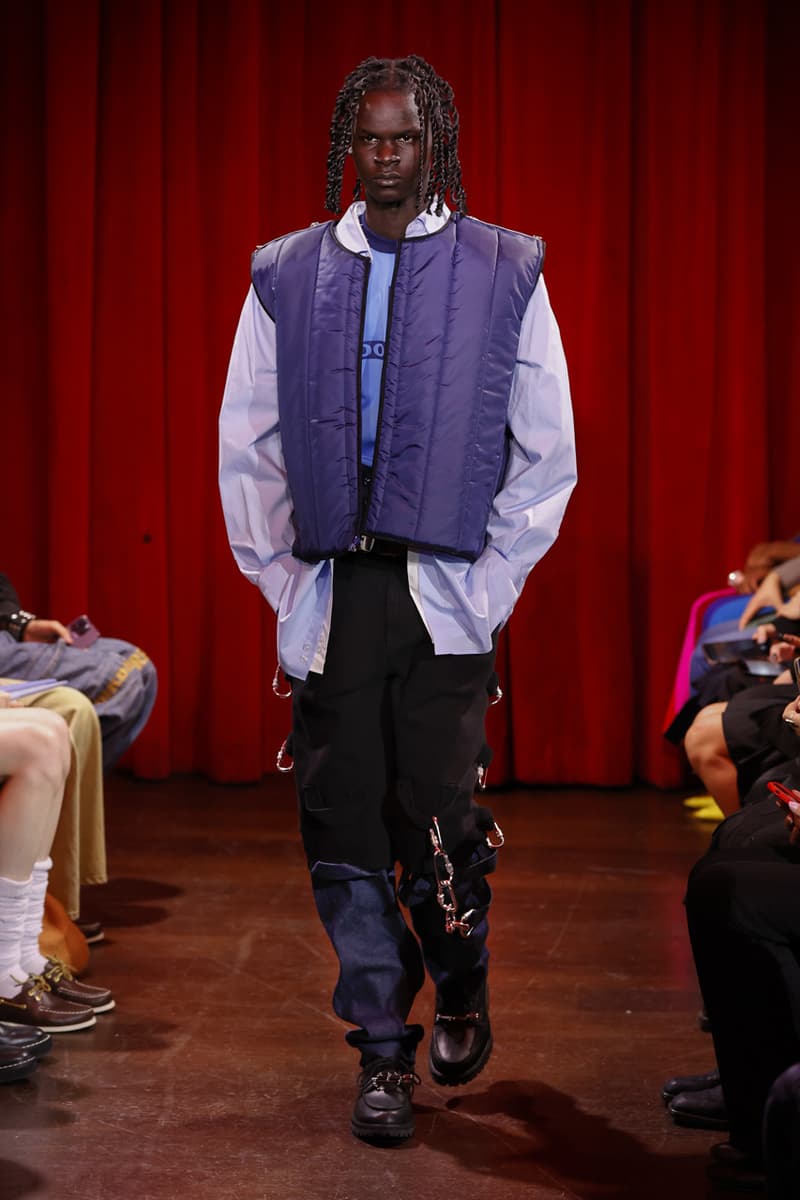 7 of 30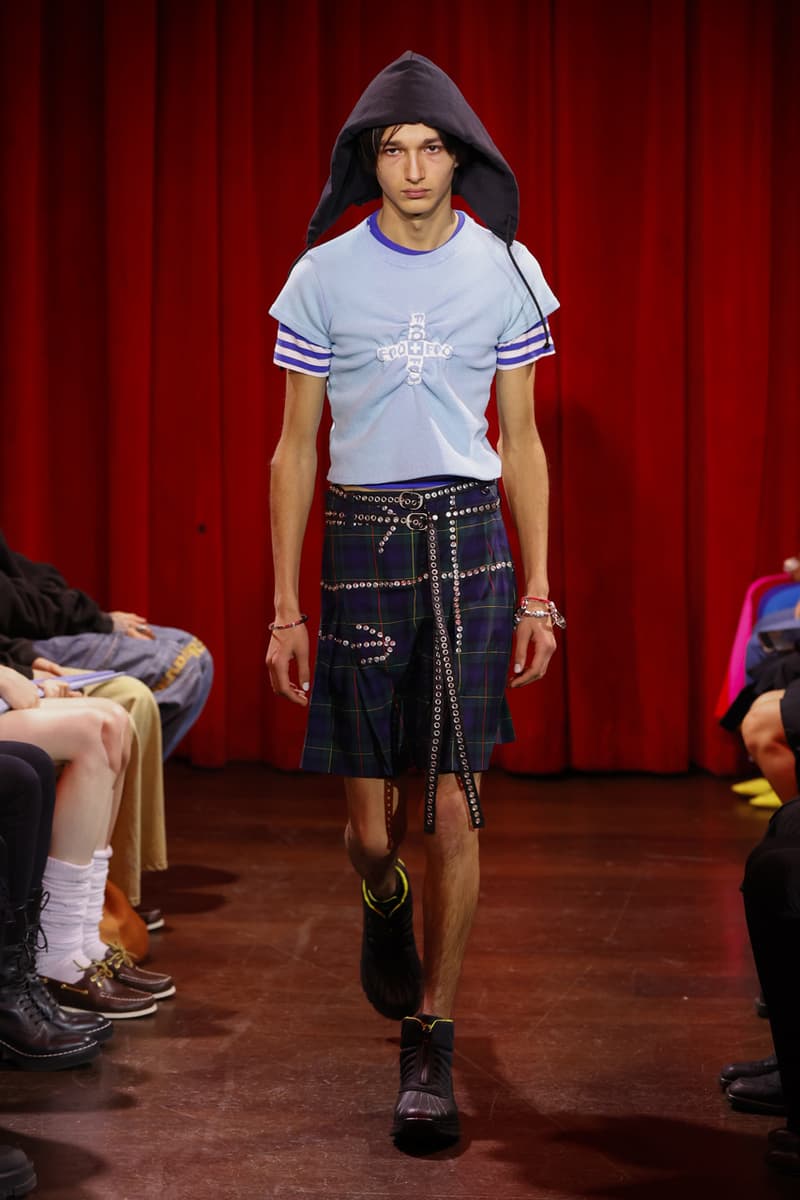 8 of 30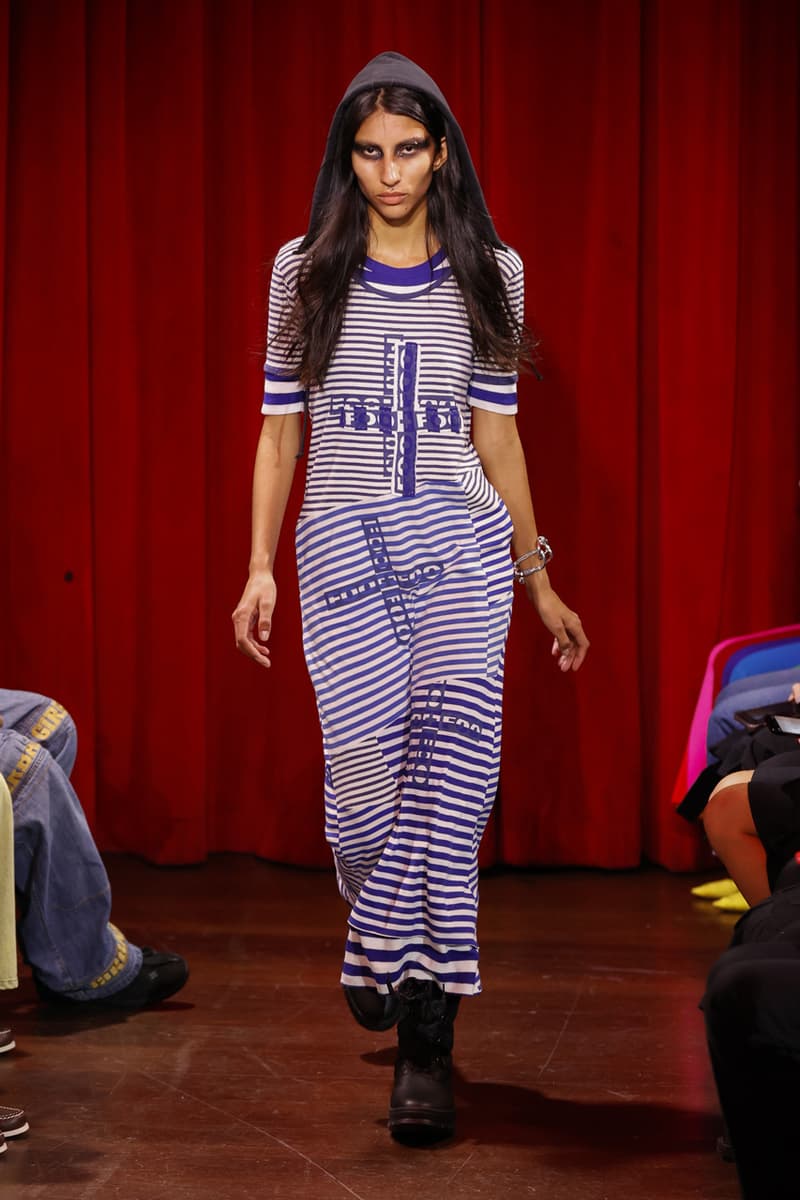 9 of 30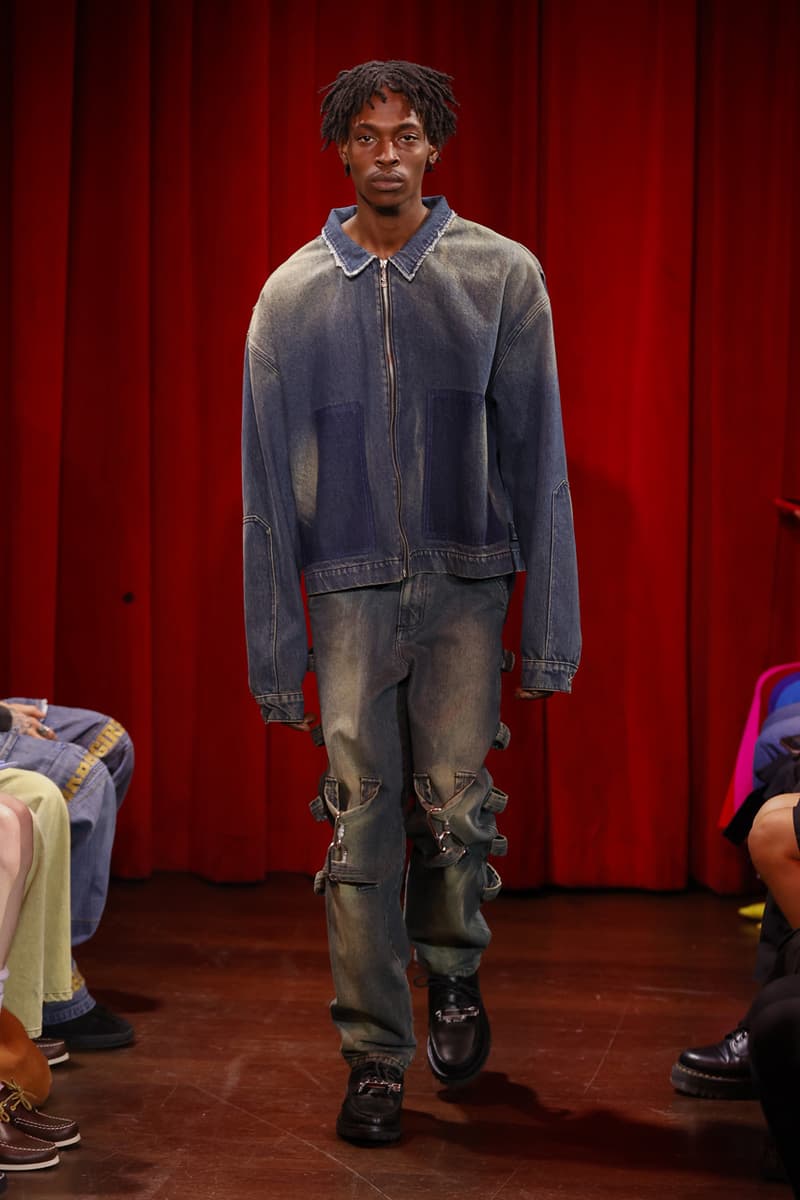 10 of 30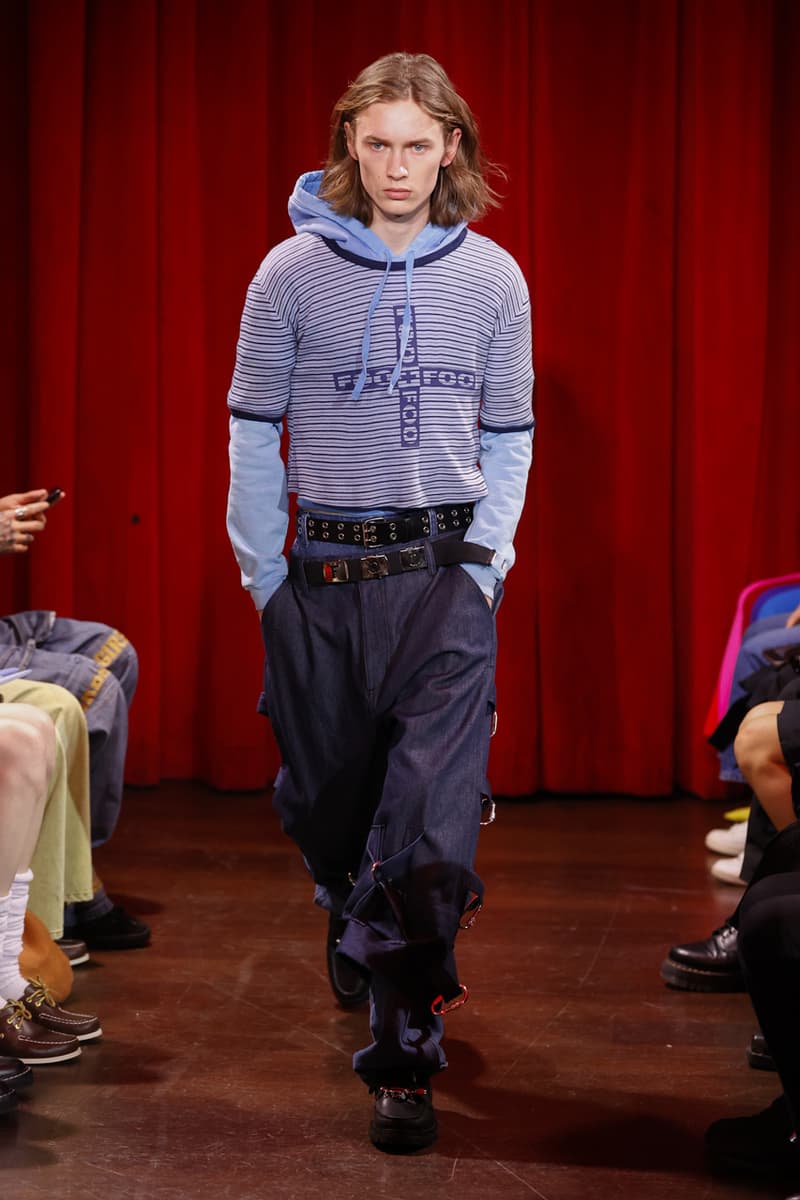 11 of 30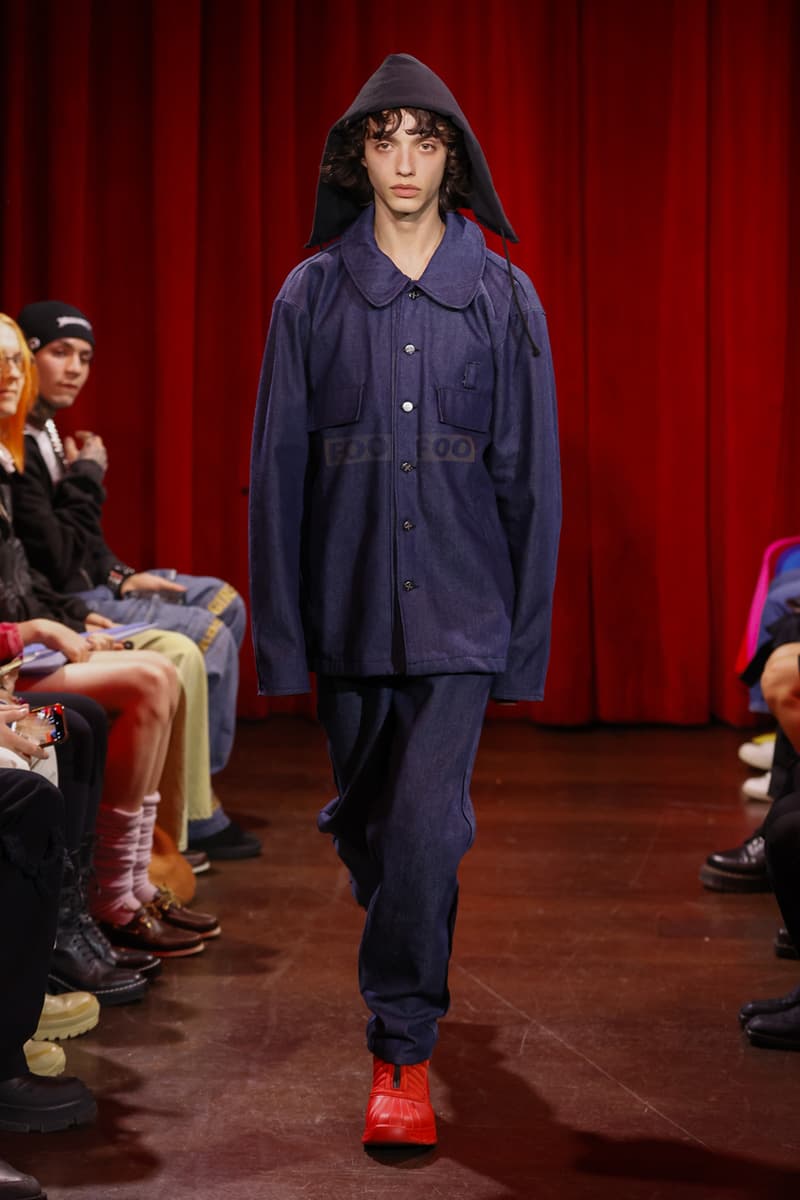 12 of 30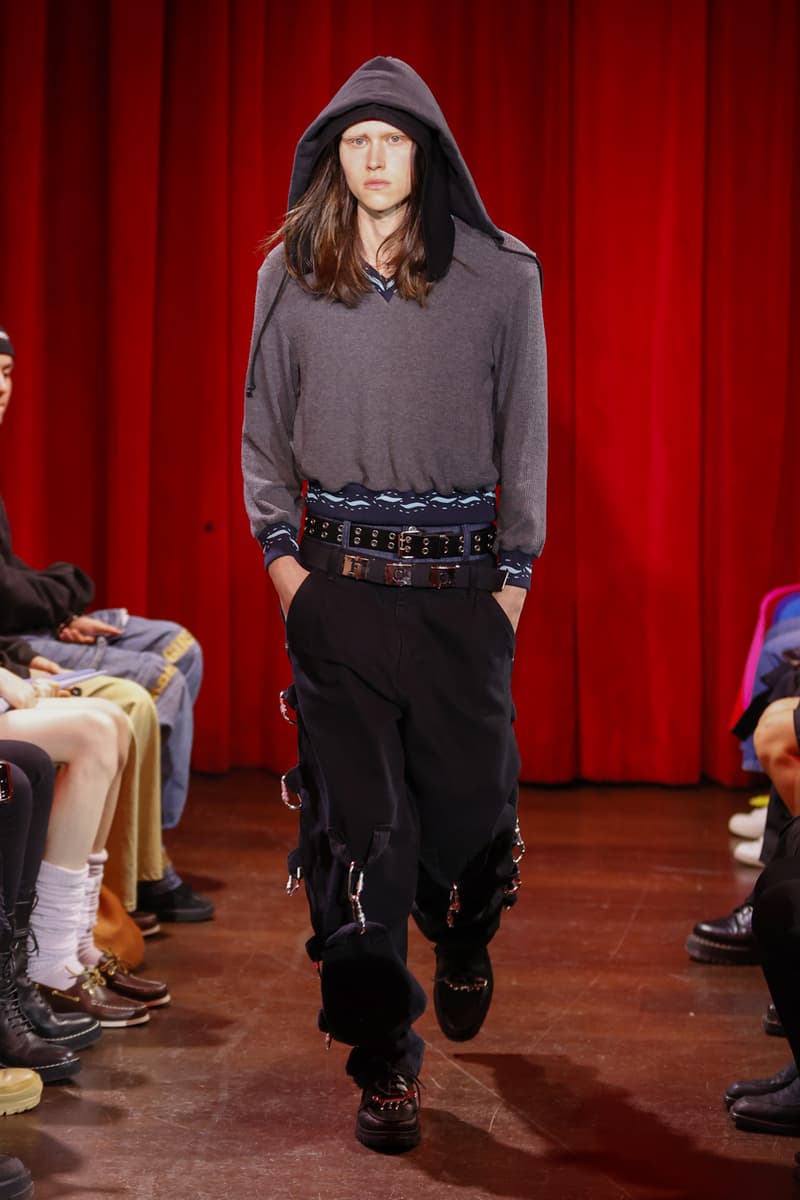 13 of 30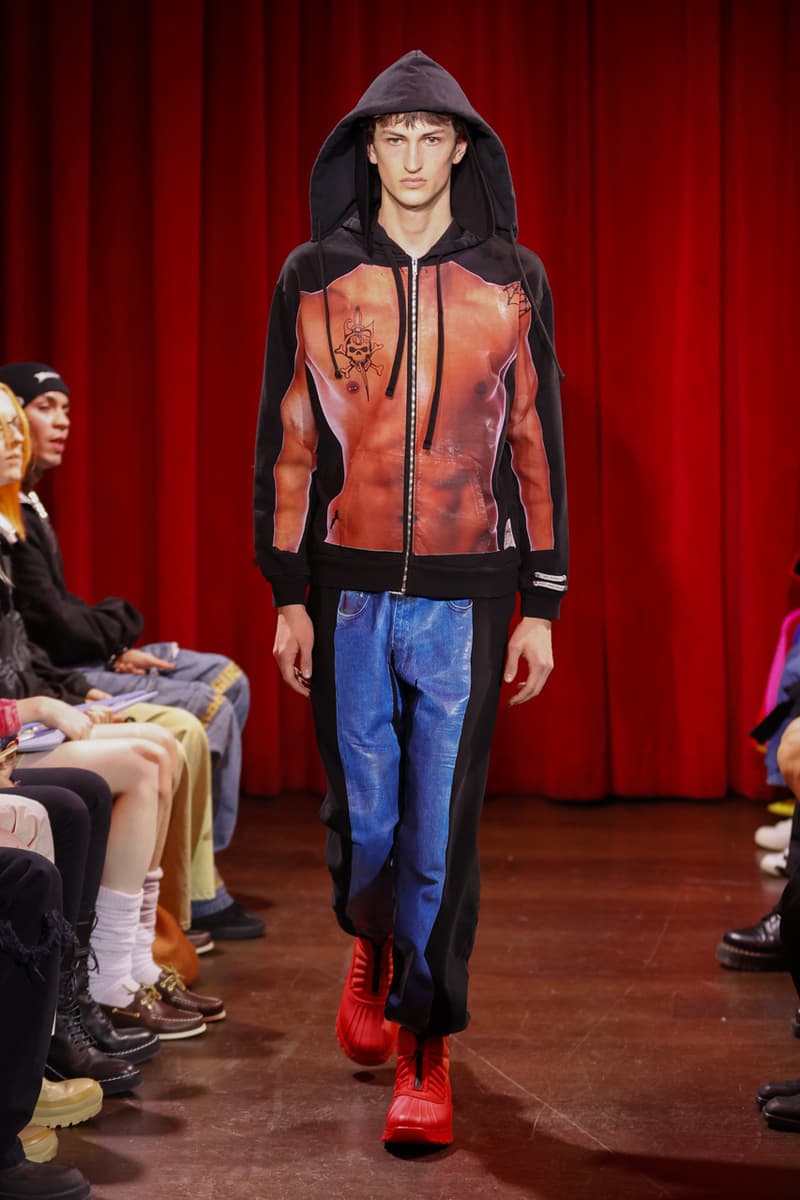 14 of 30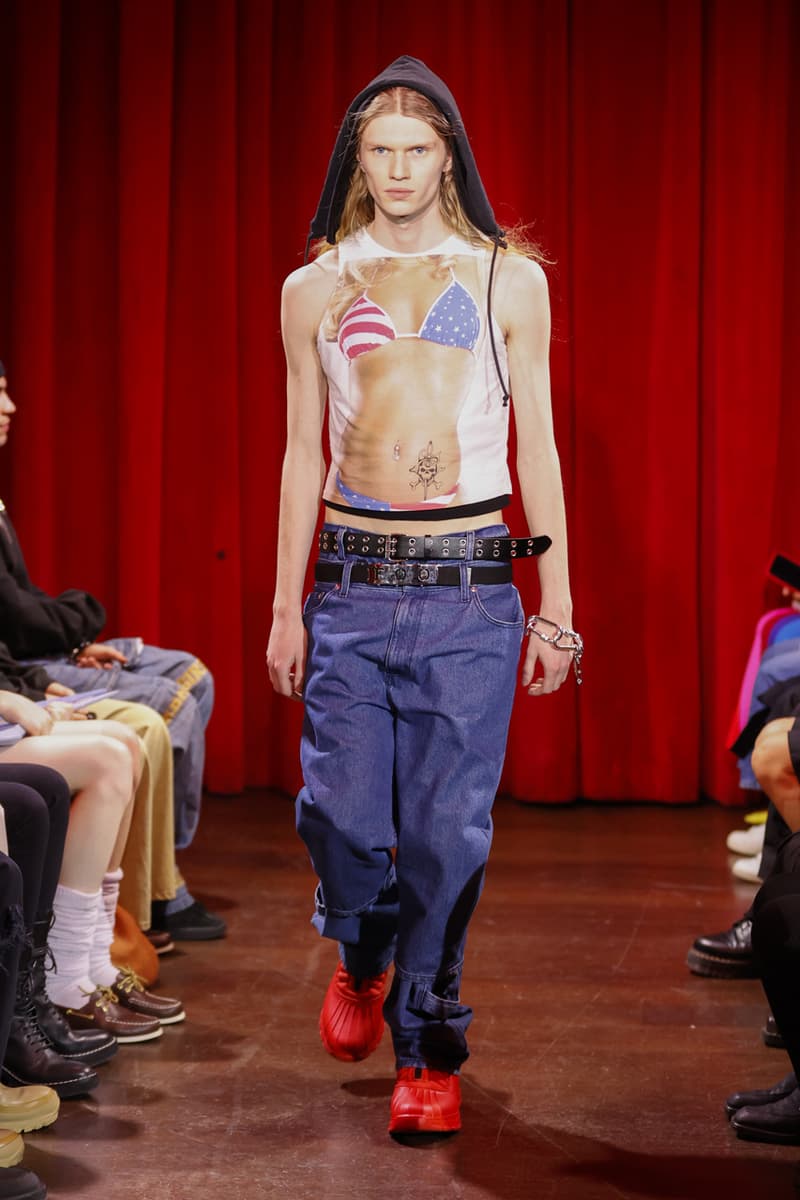 15 of 30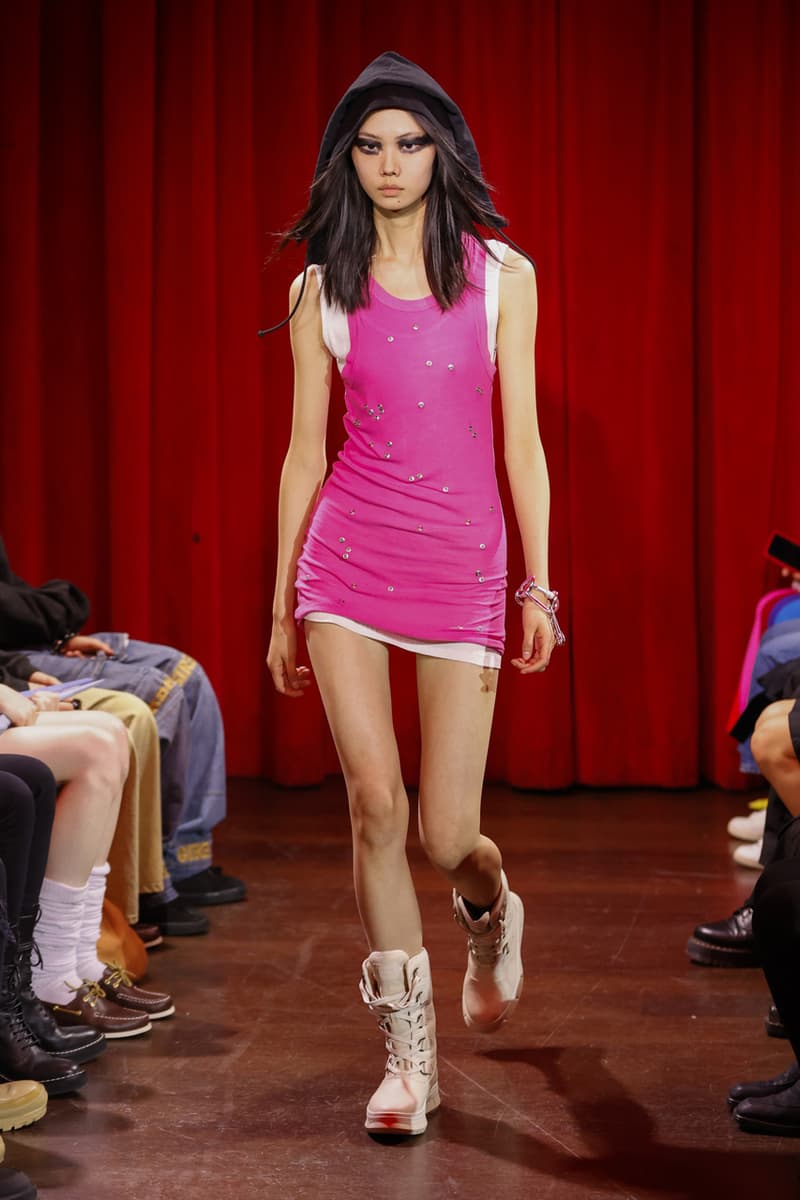 16 of 30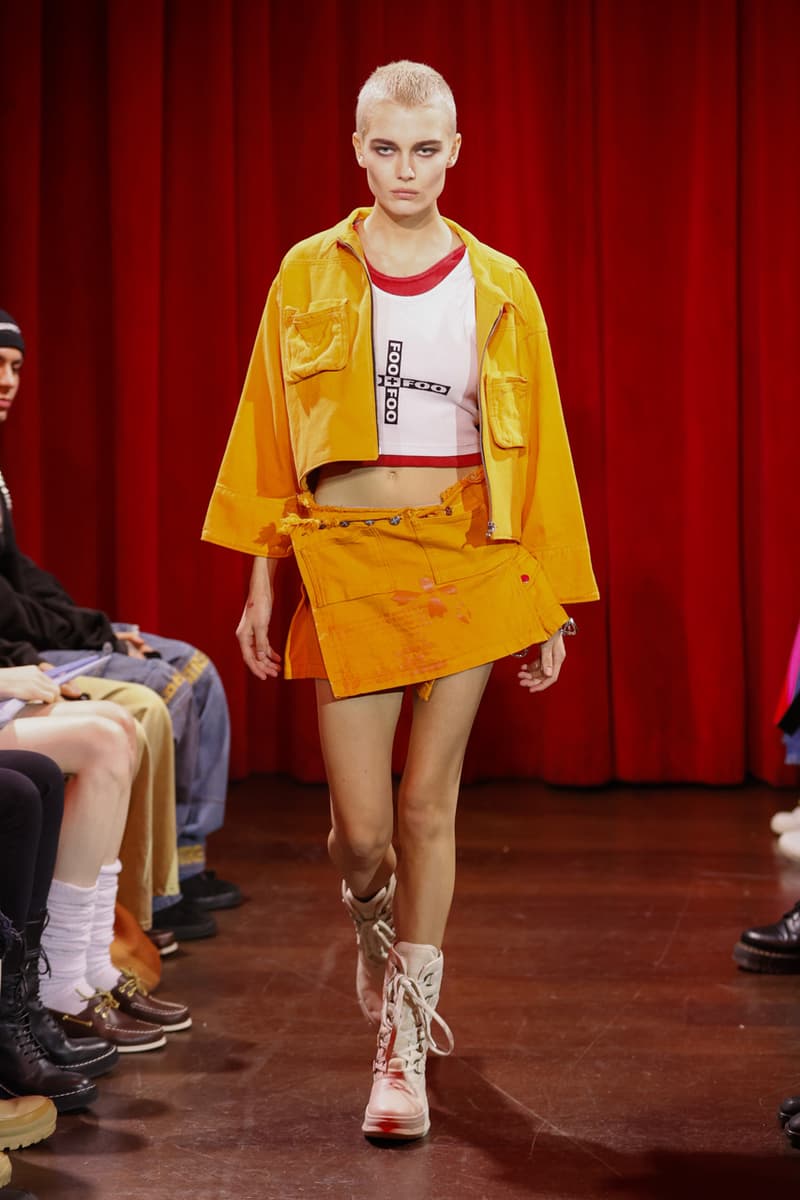 17 of 30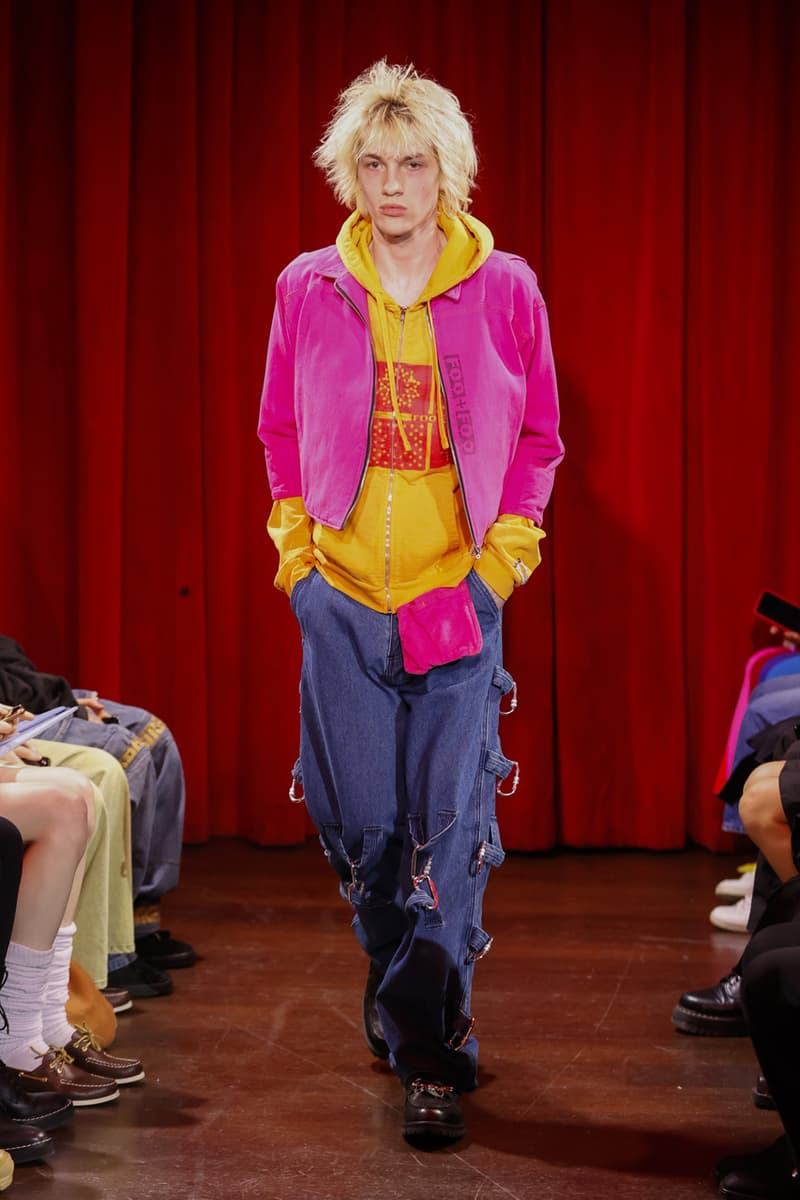 18 of 30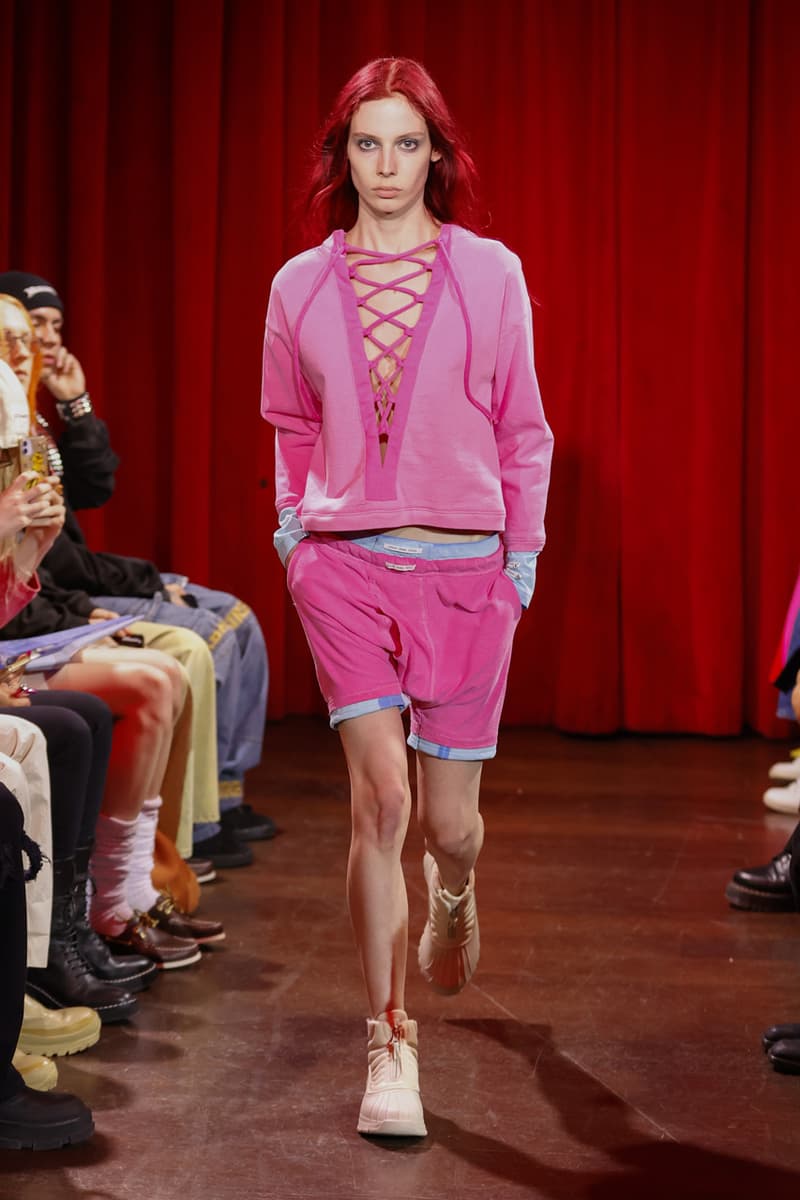 19 of 30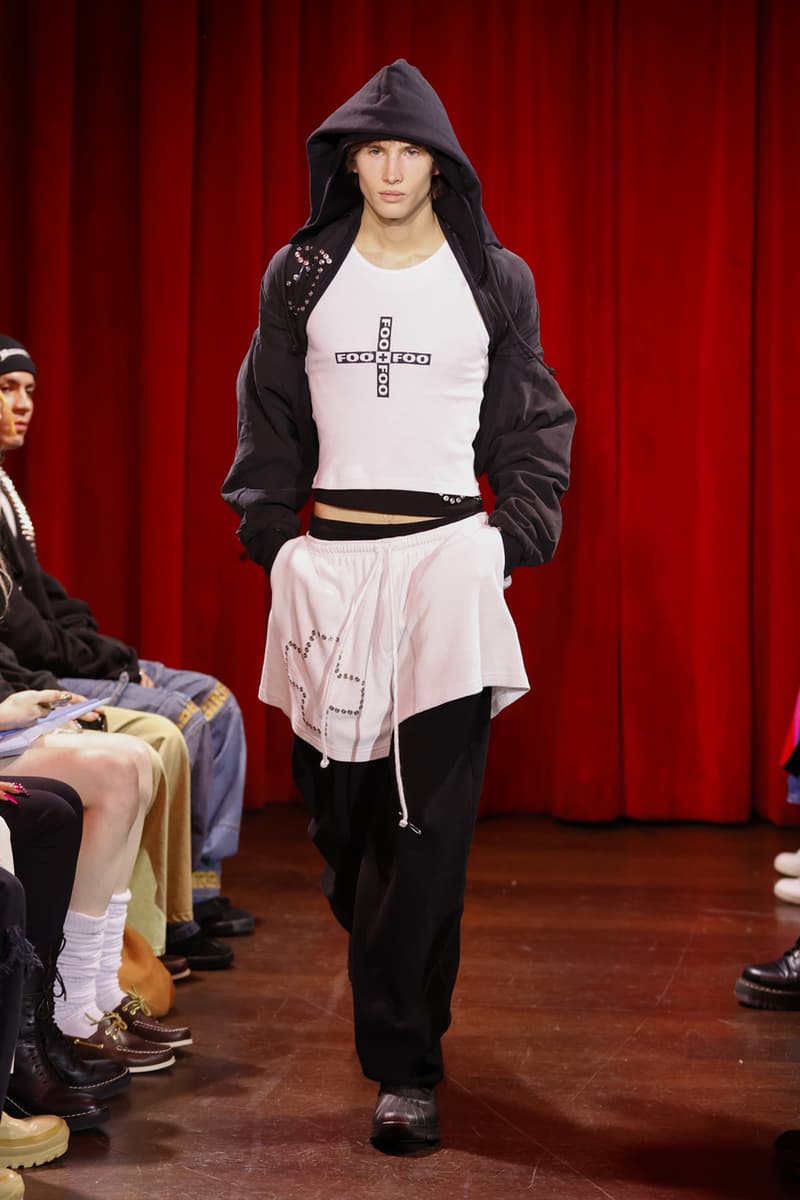 20 of 30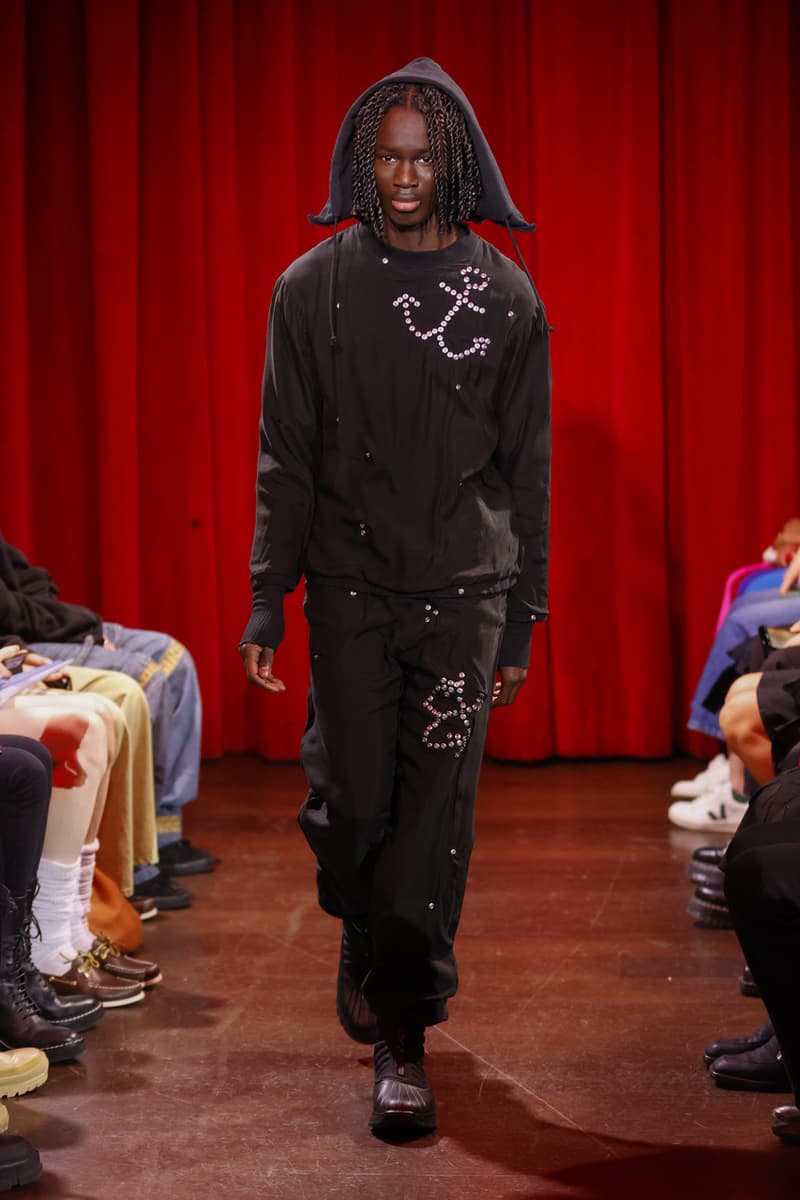 21 of 30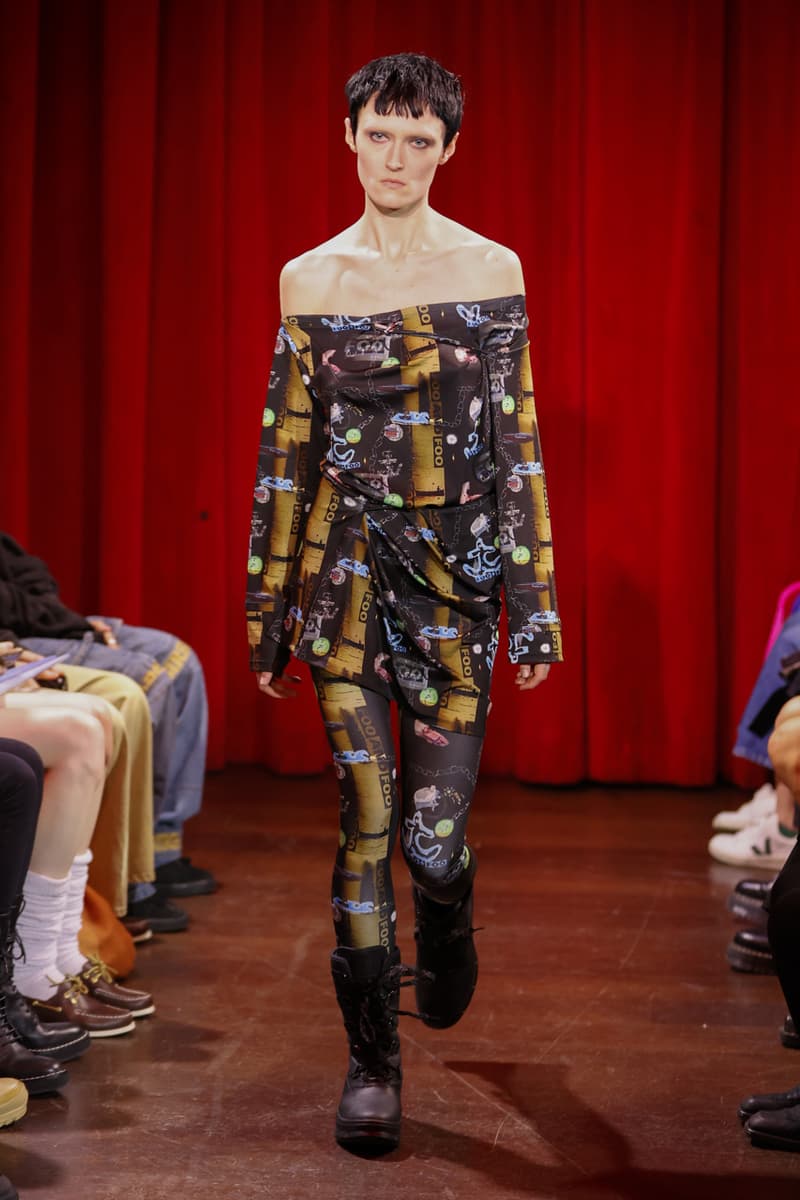 22 of 30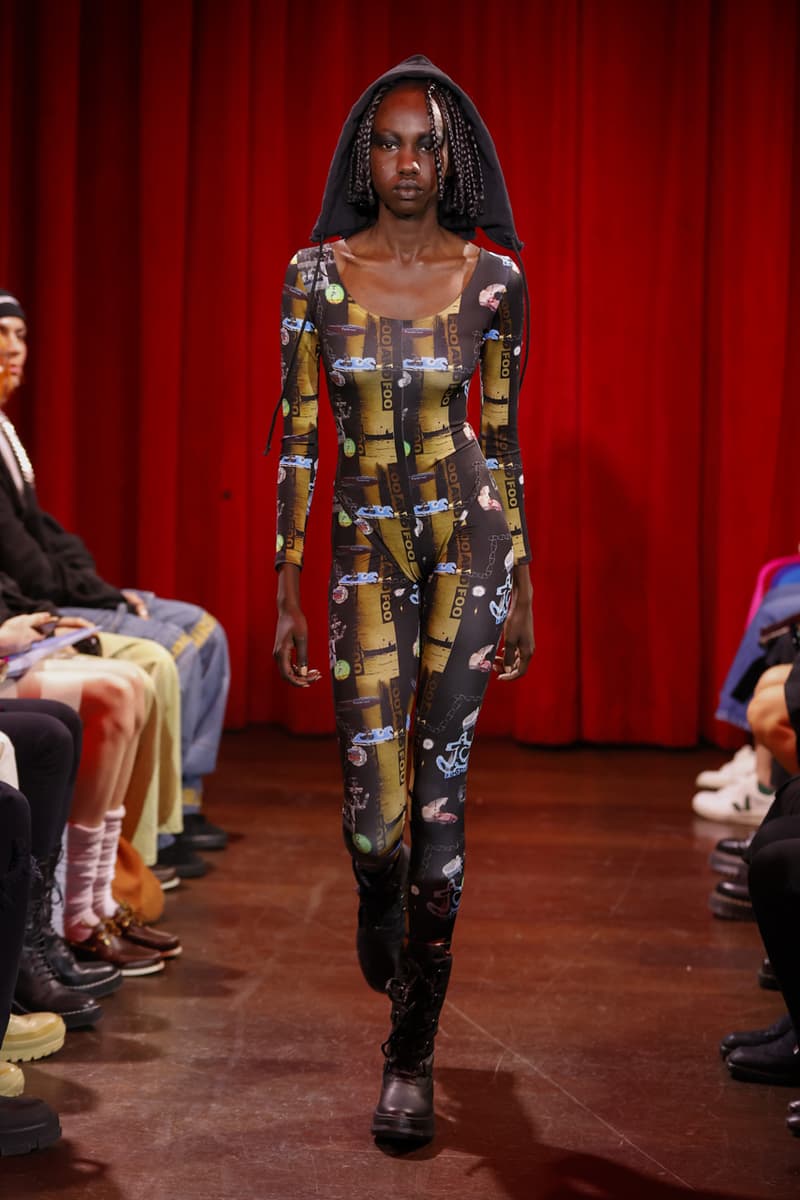 23 of 30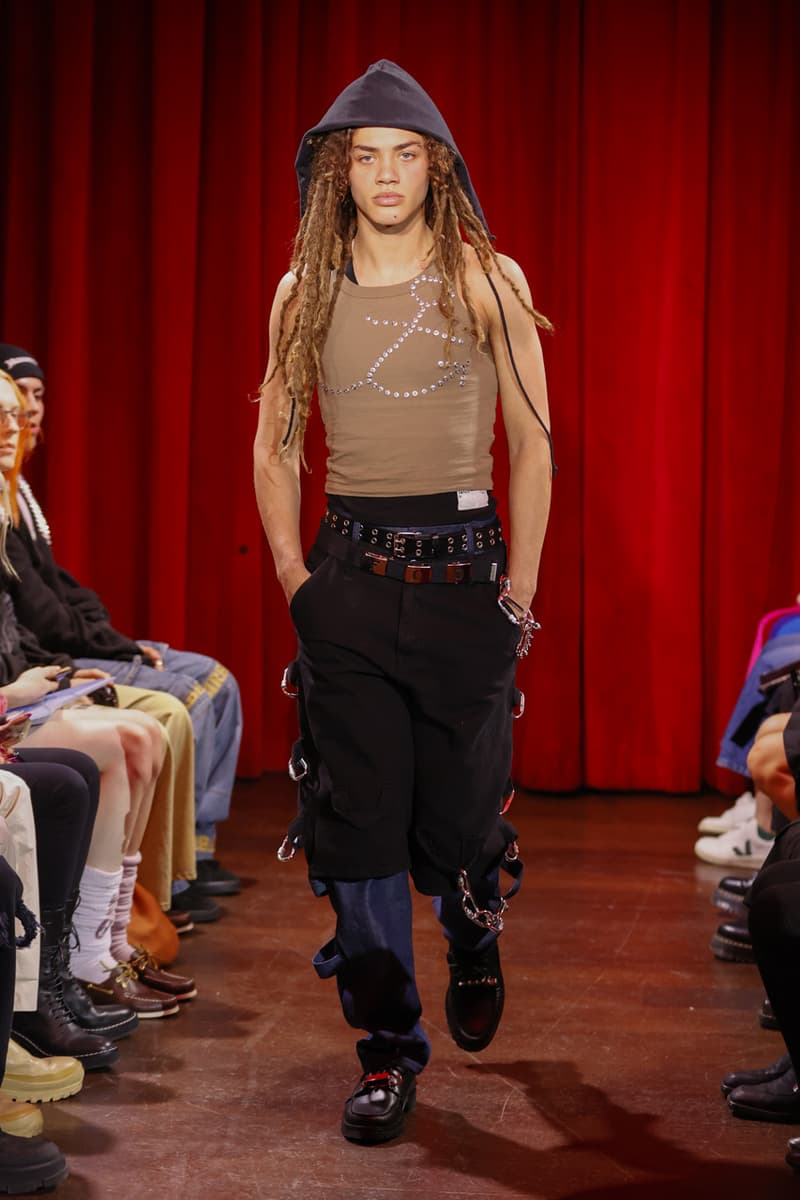 24 of 30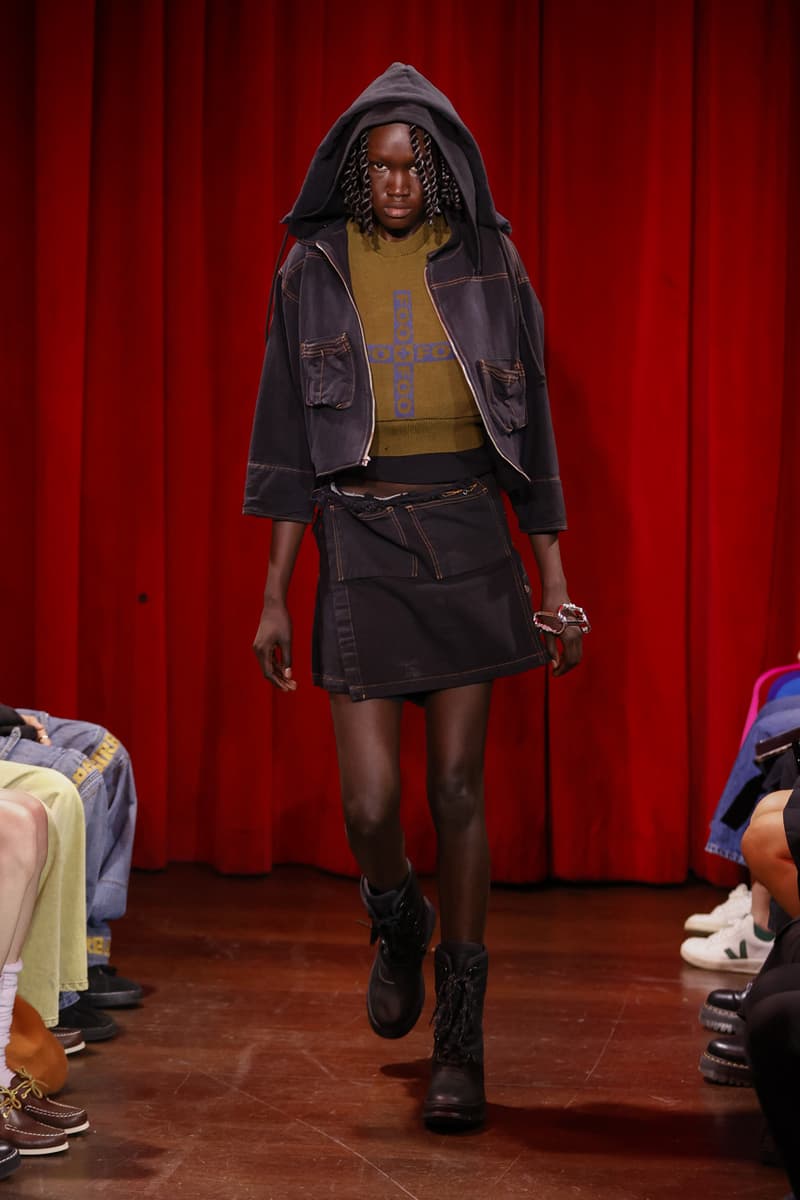 25 of 30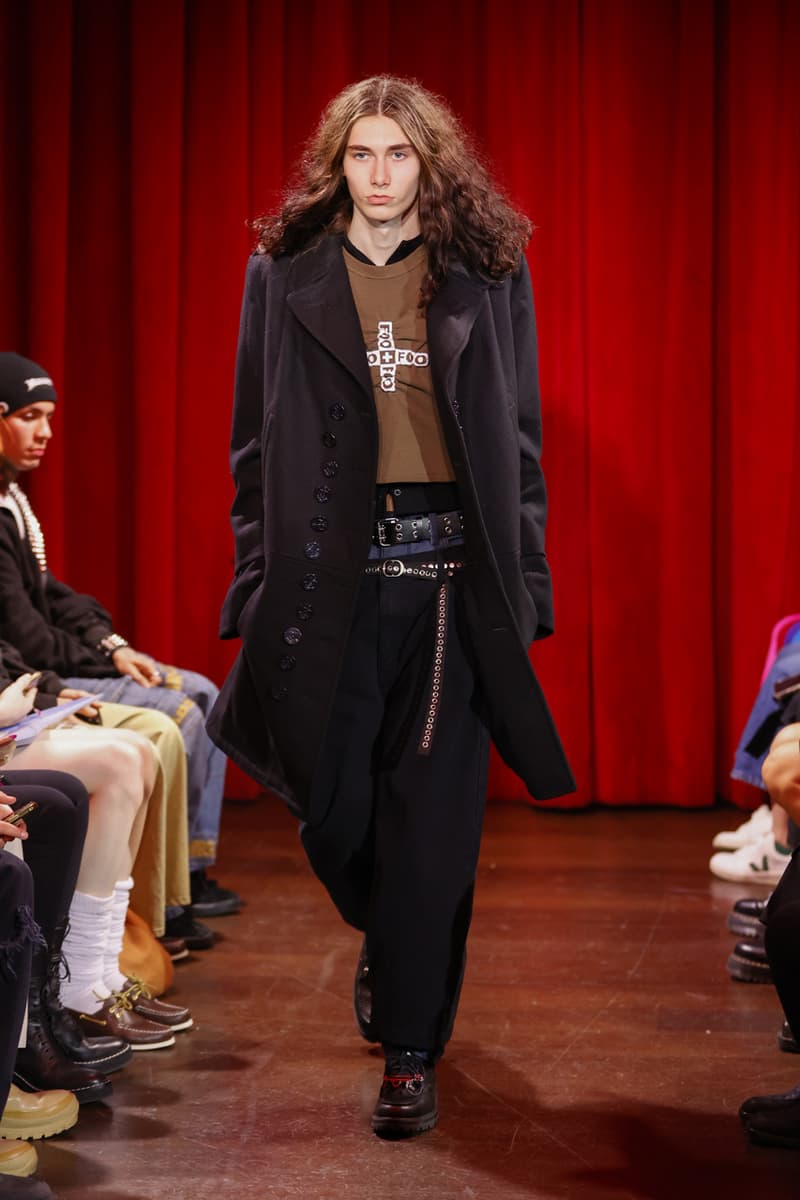 26 of 30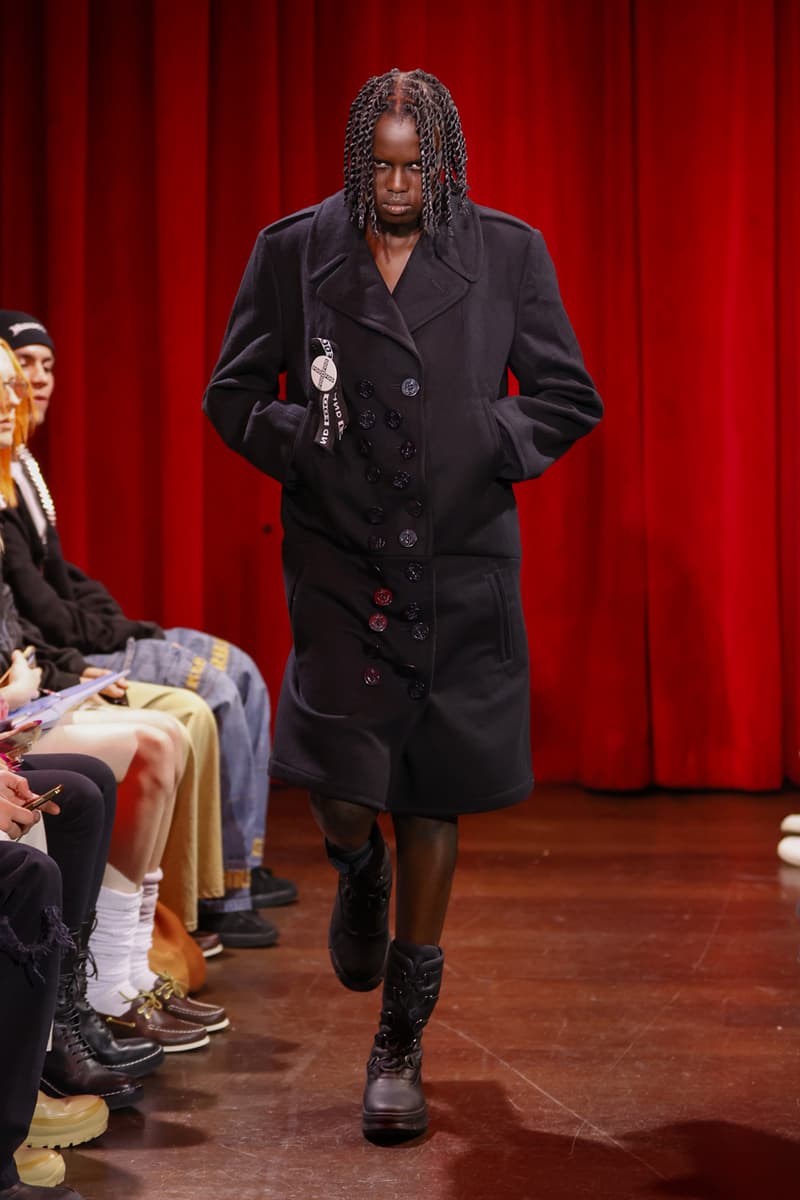 27 of 30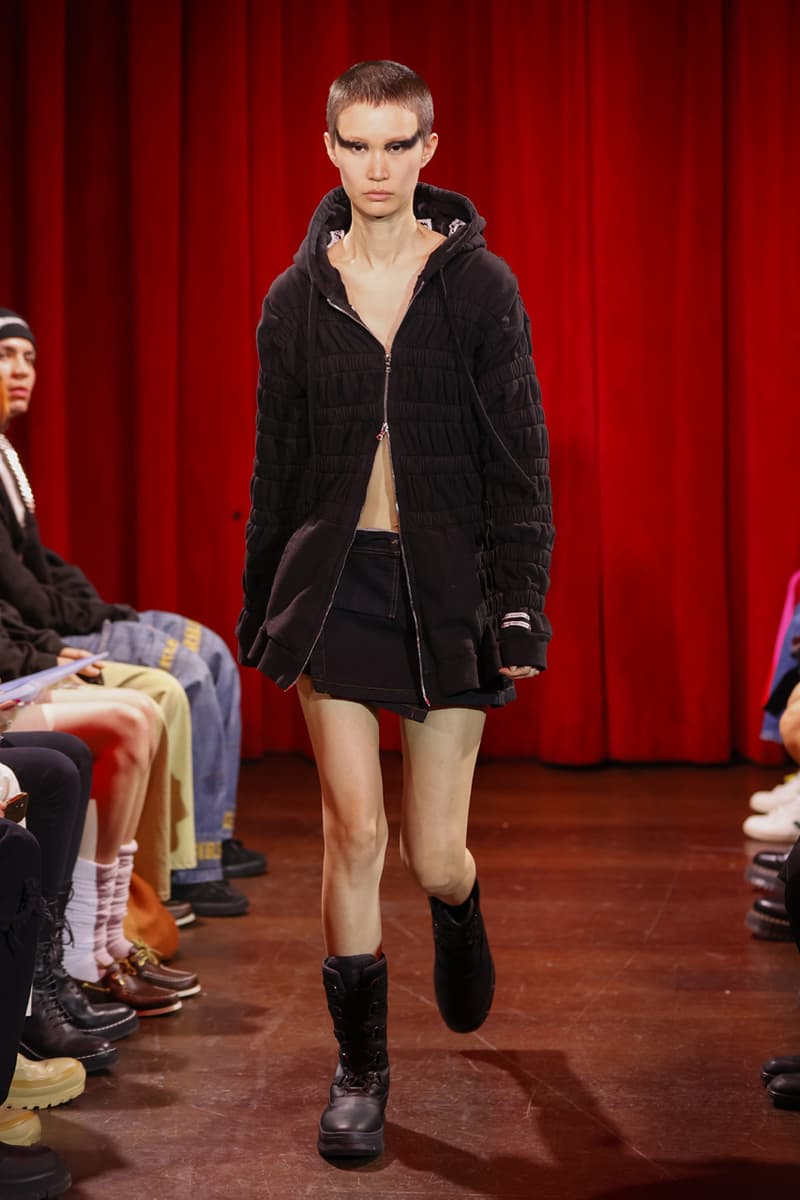 28 of 30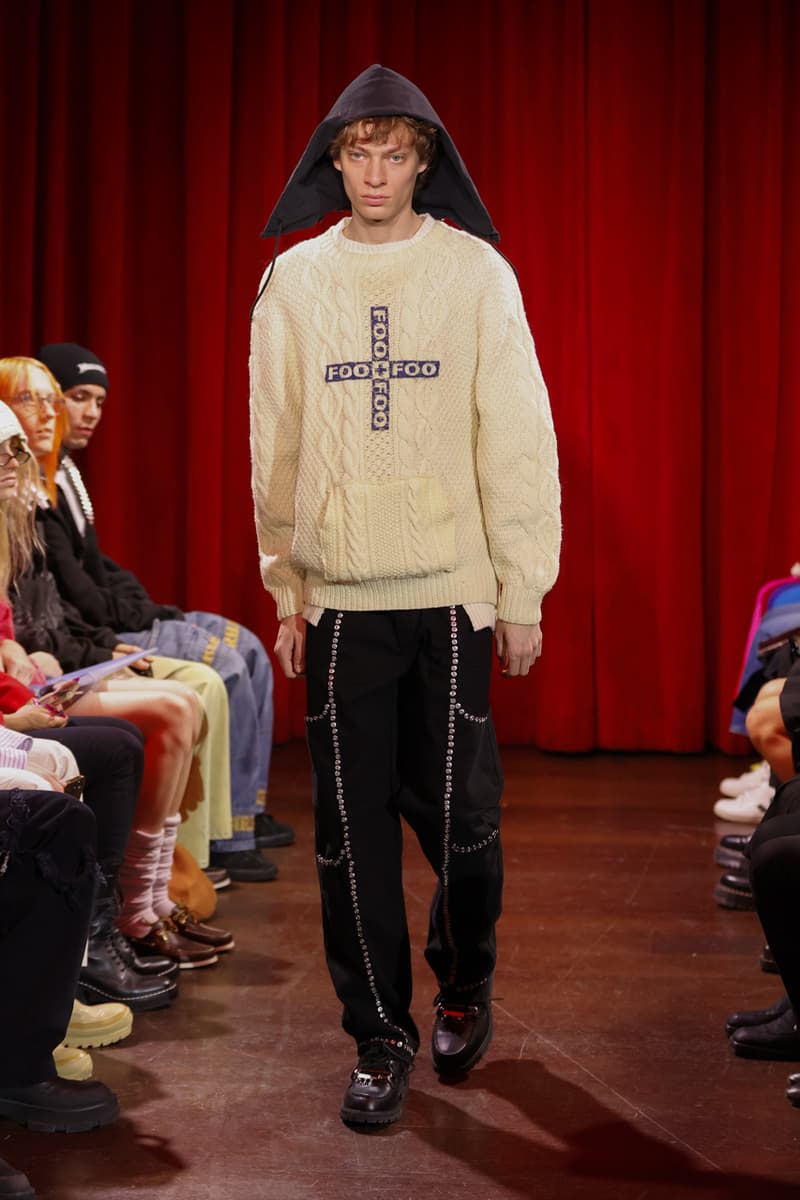 29 of 30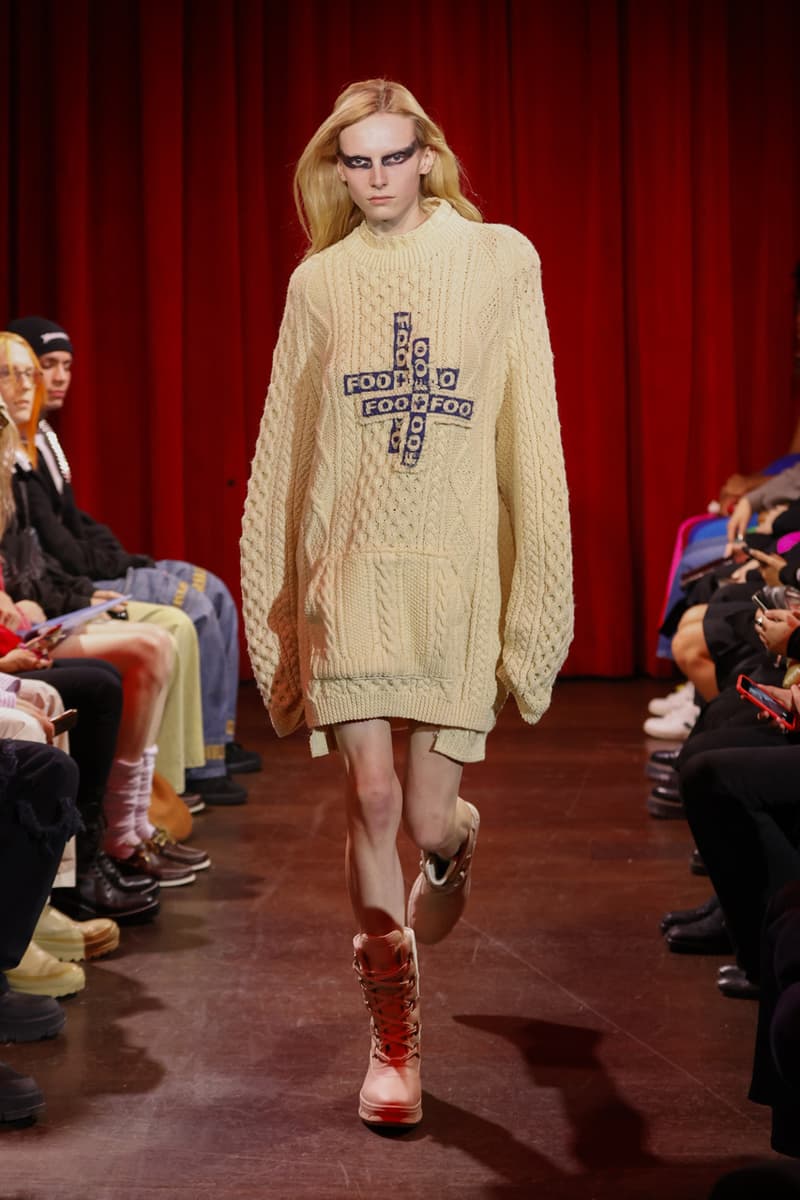 30 of 30
Boasting a bold, black and white logo that forms an interlocking plus, FOO AND FOO applies its playful lens on classic East Coast styles for its Fall '23 collection. Featuring a vaguely nautical theme, FOO AND FOO introduced 30 new looks at Paradise Club at The Times Square EDITION during New York Fashion Week.
Although the brand's roots lie in genderless basic garments, this collection includes apparel for staying warm by the sea: coats, cable knit sweaters and oversized boardwalk-inspired t-shirts. Striking blue and white boating stripes are scrunched into strange shapes as designer Elizabeth Hilfiger applies a twist to the regional styles of her upbringing. "I grew up in Connecticut, like that's classic American, and I think about summers," explains Hilfiger, "I like challenging myself, like, 'Oh, if I had to wear a polo, how would I wear it?'"
Each lighthearted image contains hidden references to the dark realities of life, Hilfiger adds, "It's like everything is so nice with a boat, but it actually rusts and it's bad for environment, a sinking yacht." There's hand-studded rivets and metallic pieces that form anchors and other motifs, which were challenging to place onto soft, slouchy pants. Other details like inner labels pay homage to childhood memories of labeling names on clothes that are packed for summer camp.
Worn by models of both gender, each garment features craftsmanship that bring feminine techniques to masculine silhouettes, and vice versa, for an overall playful effect. Collaborating with tattoo artist David Enth, male models wear prints of beachy torsos on cut-off tops, zip-up hoodies and pants with low-brow boardwalk art. Juxtaposed against Sperry footwear, this collection is a way for Hilfiger to add her creative touch in situations that might feel stuffy or boring for a restless child.
Working with stylist Natalie Tauger, who recently launched her industry-challenging LOOK ONE project, FOO AND FOO's runway includes complex layering. Models wear multiple belts, which places a focus on its denim Multi-loop Jeans with a rusty wash. Several tops, both scrunched t-shirts and serious button-up shirts, repeat the layered look with double-lined construction. Topping off several looks with a mysterious, black cotton hood, FOO AND FOO presents a formula for dressing that's both a bit anonymous and distinctly American.
Discover the crafty details and techniques of FOO AND FOO's FW23 collection in the gallery above.
For more New York Fashion Week coverage, take a look at Danny Cole's imaginative Creature World experience.