Danny Cole Bridges Imaginative Art and Fashion With Creature World
Doused in vivid colors and his signature cartoon-like figures.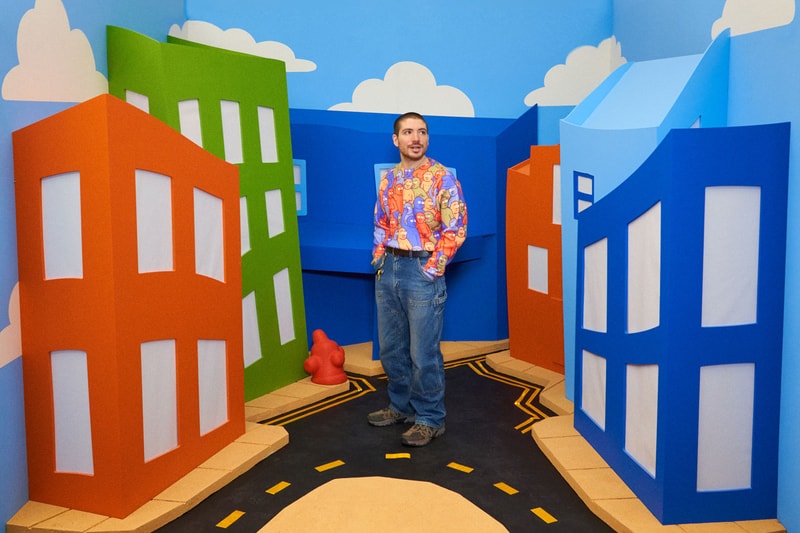 1 of 9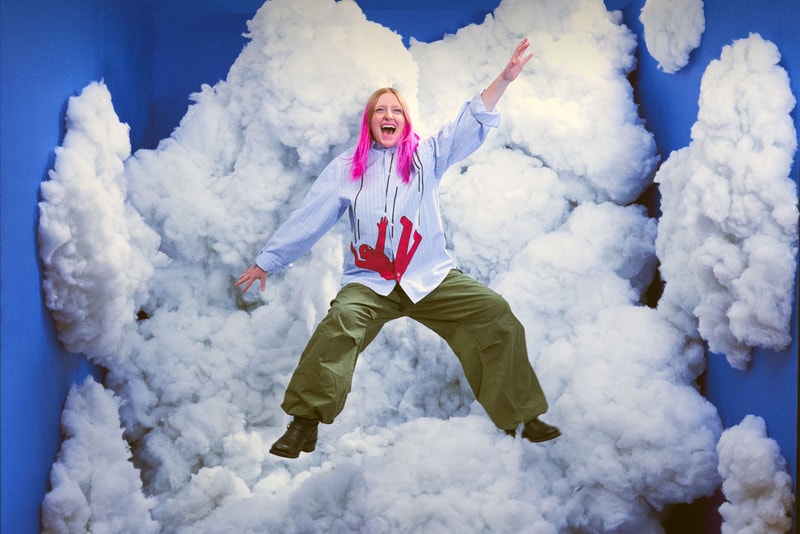 2 of 9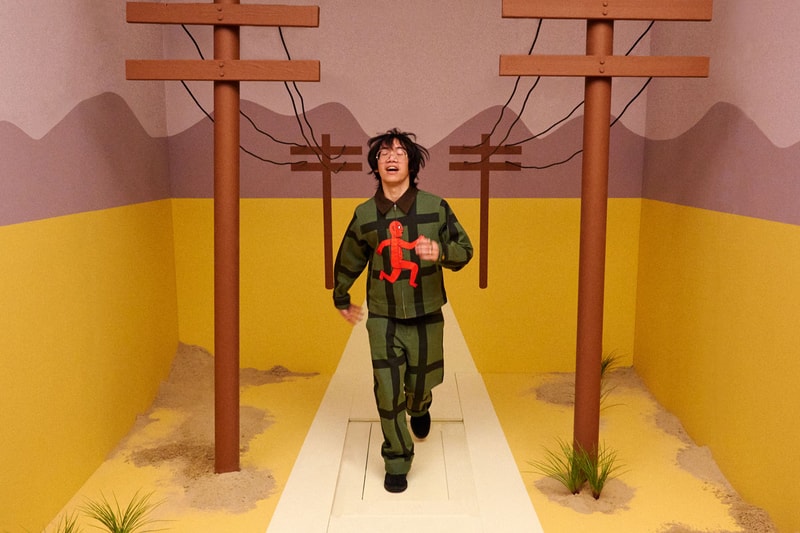 3 of 9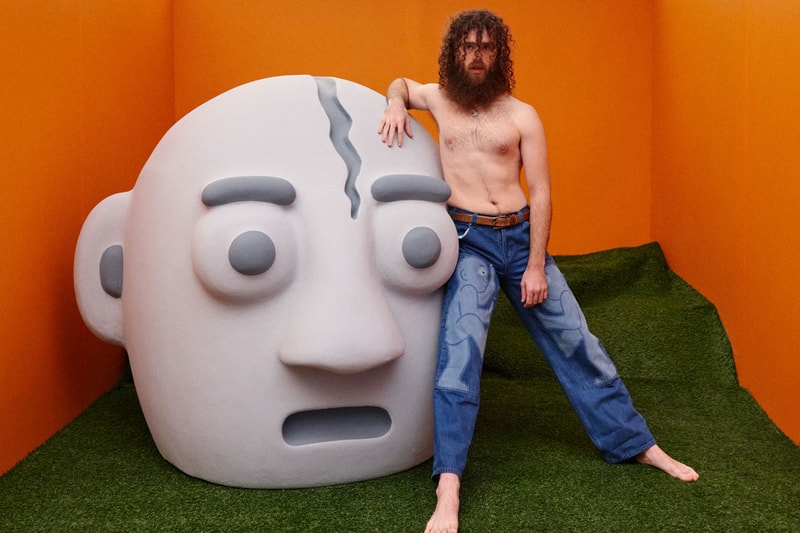 4 of 9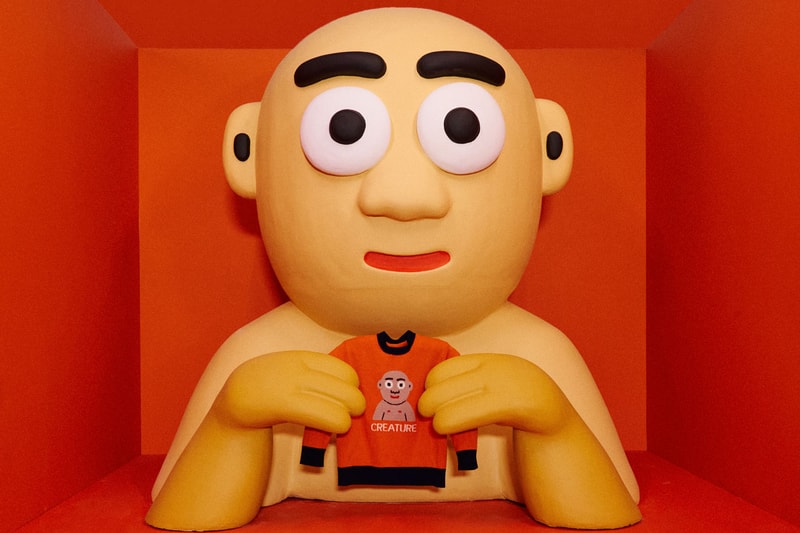 5 of 9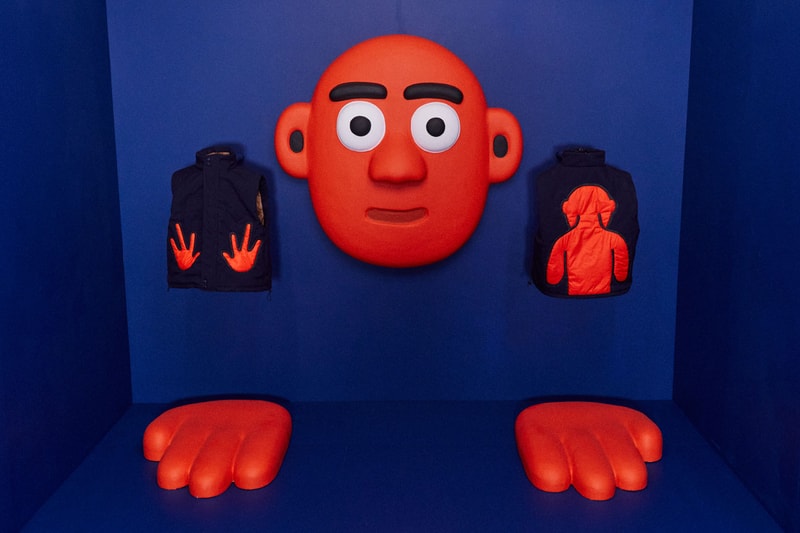 6 of 9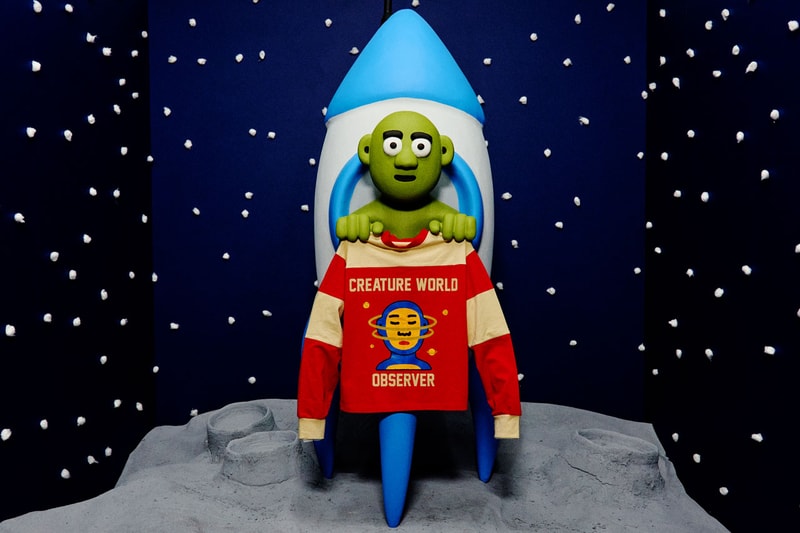 7 of 9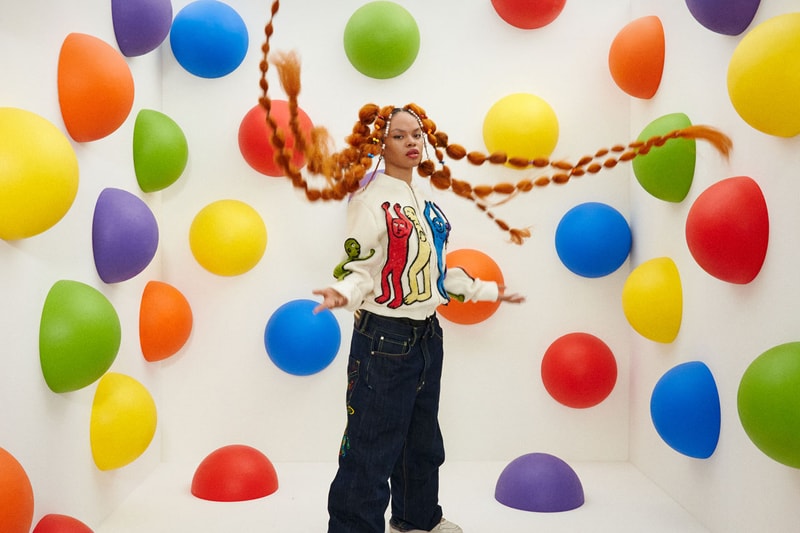 8 of 9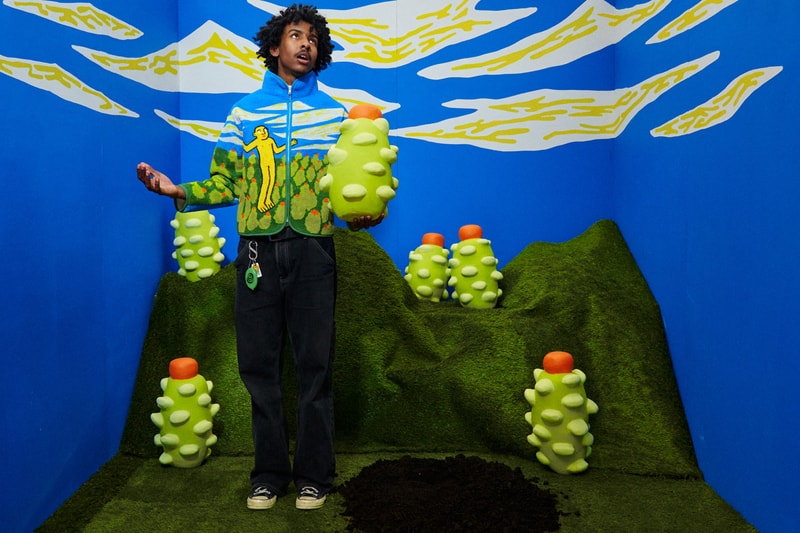 9 of 9
NYC-based multidisciplinary artist Danny Cole has been carving his own lane in imaginative works with his Creature World art project. From its vivid colors to his signature cartoon-like figures, the work is just as eye-catching as it is refreshingly fun. Now, Cole is expanding the Creature World project with its debut fashion label.
Unveiled during New York Fashion Week, Cole took an unorthodox approach to present Collection 01: Migration for the project, which is fitting for the artist. Instead of a traditional show or collection unveiling, Cole opted for a community-oriented exhibition – showcasing the collection through a series of striking installations. For example, one space revealed a model running through a desert-inspired environment while another showcased a model dancing throughout a Twister-reminiscent space that was filled with multicolored half-spheres.
With Collection 01: Migration, Cole's artwork appears across a series of jackets, crewneck sweaters, tees, laser-engraved jeans, corduroy/sherpa creature hats and leather bags – blending streetwear and workwear styles. But aside from creating clothes as an extension of his artistic mediums, Cole wanted to foster a greater space of creative acceptance and inclusivity.
"I sometimes feel silly even calling myself an artist but really it's just I feel compelled to make what makes me happy real," said Cole. "If I threw a show of paintings, the crowd would look very different and you have to think about why. It feels like paintings and fine art aren't meant for people like us – lovers of creativity. You can take the same exact creativity and put it on a different canvas and it's like saying 'this is for you. On the same note as clothing, the dream is to make art that as many people can experience without any barriers."
Take a look at Creature World's debut fashion collection, Migration, in the gallery above. Ranging in price from $35 USD to $250 USD, the collection is available now online.
In related news, check out 7 American menswear designers to watch.