A$AP Rocky Shows off Custom $322K USD Alex Moss Bejeweled Belt
While supporting Rihanna from the pit for her Super Bowl performance.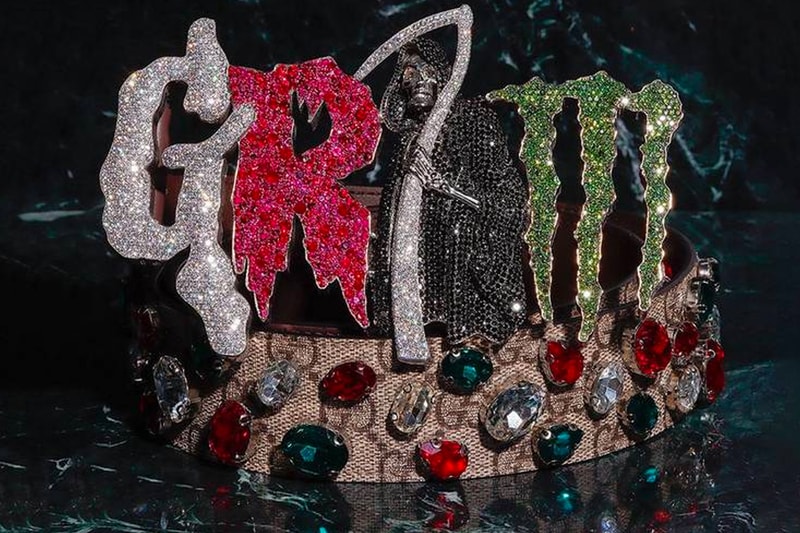 When it comes to Rihanna at Super Bowl LVII, not much steals the show from the Barbados native. Friends and fans watched from the sidelines and their screens, witnessing Rihanna slay her performance, commanding one of the world's biggest stages. In the pit, A$AP Rocky looked the proudest, cheering on Rihanna.
Never one to miss an opportunity to dress to impress, Rocky donned a custom Rihanna x Super Bowl LVII jacket from Jeff Hamilton, commemorating one of the biggest moments of the artist's life. The front of the jacket portrayed the American flag, while the back saw a city skyline overlaid with the iconic announcement image of Rihanna's hand holding an NFL football. Equal parts patriotic and Team Rihanna, Rocky's fit was picked up by the NFL, which they shared on Instagram and captioning the video, "A$AP's jacket is EVERYTHING."
The fit was tied together with a custom Alex Moss belt that was first unveiled last September. Hypebeast previously reported that the piece was commissioned by the Harlem rapper himself. He designed the GRIM bejeweled belt buckle, estimated to be worth $322,000 USD. The buckle "utilizes lettering taken from R. L. Stine's Goosebumps children's horror fiction novels, Monster Energy's logo, and a grim reaper motif." The buckle is crafted with solid 18k white gold and set with VVS natural white diamonds, green diamonds, black diamonds, and natural rubies. Tying it all together is a Gucci monogram belt.
Take a look at A$AP Rocky's full fit below. Those looking to cop a part of the fit Rihanna wore for the performance can find the red MM6 Maison Margiela X Salomon Cross Low at HBX.
In other Super Bowl-related news, Rihanna's Super Bowl Halftime Show had more viewers than the game itself.