Rihanna's Super Bowl Halftime Show Had More Viewers Than the Game Itself
Over 5 million more people tuned in to her performance.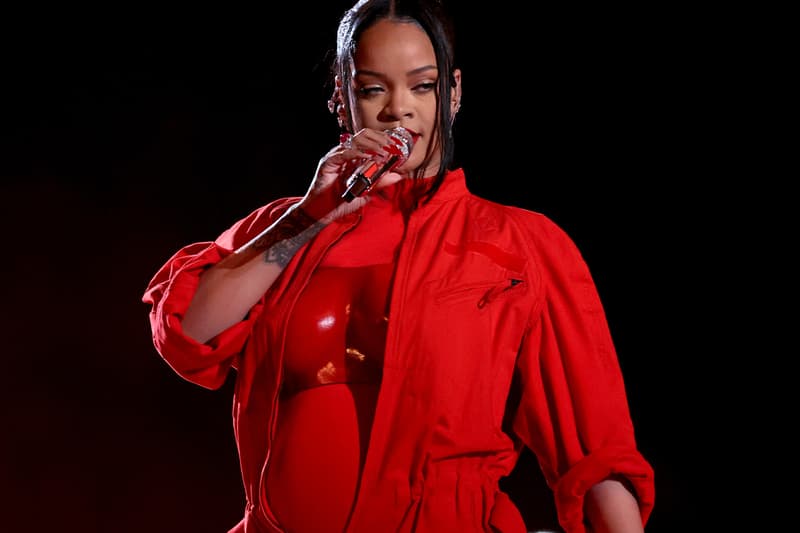 Rihanna's return to the stage was an unimaginable spectacle for fans around the world. While the Super Bowl itself often garners a great deal of attention already, many tuned in specifically for RihRih's performance of a lifetime. For some, it was just a football game that happened around Rihanna's concert and truthfully, the numbers appear to say that most viewers watched for that reason.
Rihanna's Super Bowl Halftime Show brought in 118.7 million viewers. According to FOX Sports' data, Super Bowl LVII surpassed its own milestones, becoming the third-most watched TV show ever, most-watched Super Bowl in six years, most-streamed Super Bowl ever and the most-streamed event in FOX Sports history with a total of 113 million viewers. While that was the case, the inaugural Apple Music sponsored halftime show headlined by Rihanna, garnered over five million more viewers to beat the game's ratings.
The performance is now the second-most watched halftime show on record with Katy Perry's halftime show in 2015 pulling better numbers. During her performance, Rihanna surprised fans with her pregnancy reveal, marking her second child with A$AP Rocky. Many fans at home and at the game showed their support for Rihanna with merch shirts that read, "Rihanna concert interrupted by a football game, weird but whatever." Rihanna's set list included some of her biggest hits, including "Bitch Better Have My Money," followed by "We Found Love," "Rude Boy," "Work" and more.
Watch her full performance here. Those looking to cop a part of the fit Rihanna wore for the performance can find the red MM6 Maison Margiela X Salomon Cross Low at HBX.
⭐️ SHINE BRIGHT ⭐️

Sunday's #SBLVII #AppleMusicHalftime show featuring #Rihanna delivered 118.7 million viewers. pic.twitter.com/VCCccEWWAW

— FOX Sports PR (@FOXSportsPR) February 13, 2023
In case you missed it, HBO shared a trailer for The Weeknd's Live at SoFi Stadium concert special.