UPDATE: Louis Vuitton Reveals Location of Men's Pre-Fall 2024 Show in Hong Kong
Pharrell is set to take the stage at the end of November to bring Louis Vuitton's first ever Men's Pre-Fall show to HK.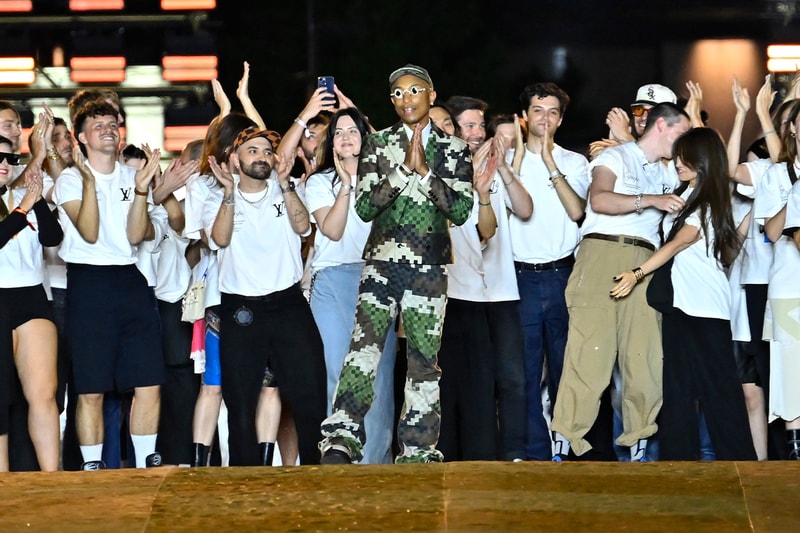 Update: Louis Vuitton has revealed the location for its first-ever Men's Pre-Fall 2024 show in Hong Kong. Taking place at the picturesque Tsim Sha Tsui waterfront, at the Avenue of Stars. The avenue is a popular location amongst locals and visitors alike who come to see Hong Kong's iconic skyline while also taking in the place where many of the city's legends have been immortalized.
The location is known to be Hong Kong SAR's epicentre of Arts and Culture, framed by the beauty of Victoria Harbour, set to serve as the stage for Pharrell William's vision for the upcoming collection. K11 MUSEA will help to transform K11 Victoria Dockside for the occasion and the show will be livestreamed locally on digital billboards and globally via Louis Vuitton's social channels.
---
Original Story: Pharrell Williams is taking the show on the road. Louis Vuitton is set to bring the first men's Pre-Fall collection to Hong Kong at the end of November.
Pharrell's debut collection the fashion house's newly appointed menswear creative director brought the stars to Paris in June with attendances from the likes of Beyoncé, JAY-Z, Zendaya, Rihanna, A$AP Rocky and more. Now, Pharrell is slated to show the Pre-Fall 2024 men's collection in Hong Kong, a nod to the brand's history to the city which goes back more than four decades. The first Louis Vuitton store opened in Hong Kong at the Peninsula hotel in 1979. In the past, Louis Vuitton has hosted major exhibitions including Louis Vuitton: A Passion for Creation in 2009 for which artists Richard Prince wrapped the Hong Kong Museum Art with major replicas of pulp-fiction novel covers. In 2017, Louis Vuitton also presented the "Time Capsule" exhibit.
In choosing the special administrative region of China, Louis Vuitton praised Hong Kong as "cosmopolitan and vibrant, a city that has for centuries been a crossroads of people and trade; a melting pot of East and West that has given rise to a thriving metropolis of art, culture, and industry." In August, Hong Kong's retail sales rose 13.7%, compared to the same month in 2022. The house attributed the increase to visitors to Hong Kong and the ongoing recovery of inbound tourism.
Louis Vuitton has not yet confirmed the exact location but the Pre-Fall 2024 show lands in Hong Kong on November 30.
In other fashion news, Siegelman Stable unveils a limited edition collaborationw with the New York Rangers.