Fumito Ganryu FW23 Means Business in the Front and Party in the Back
Where Ganryu's flagship silhouettes are buttoned up, his new Red line lets loose.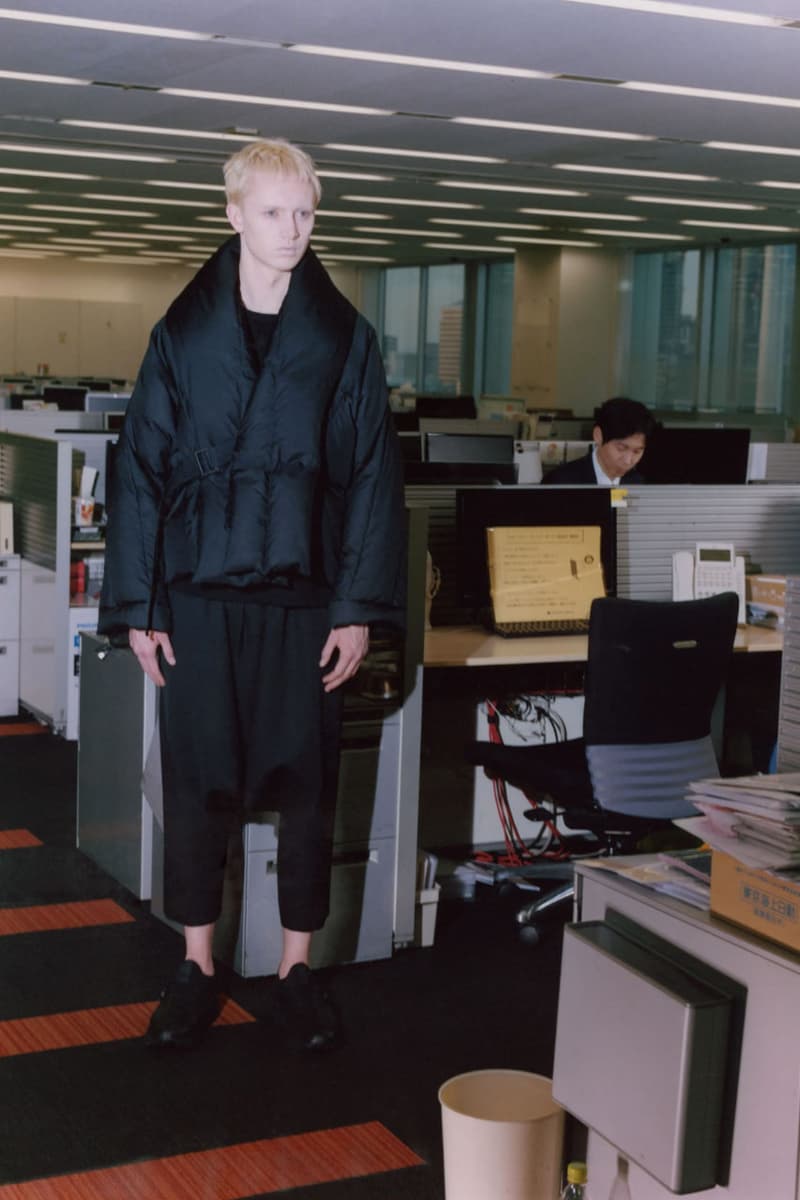 1 of 19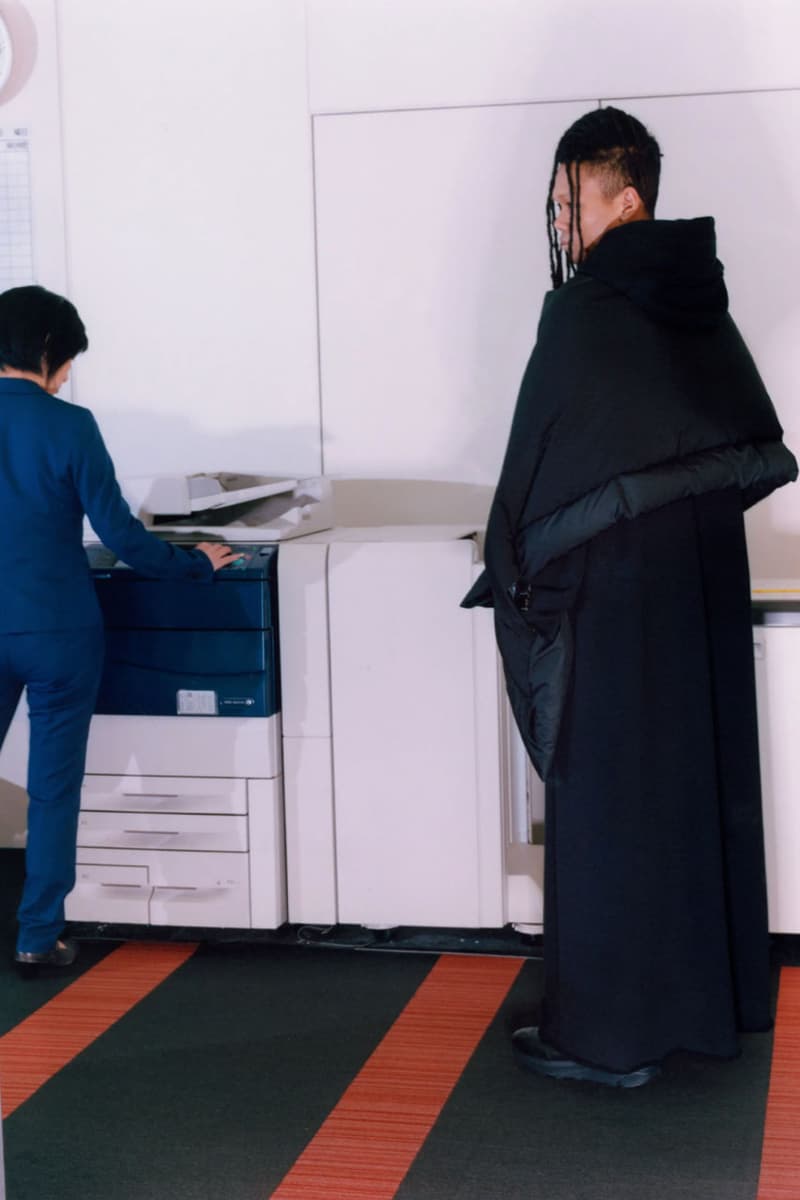 2 of 19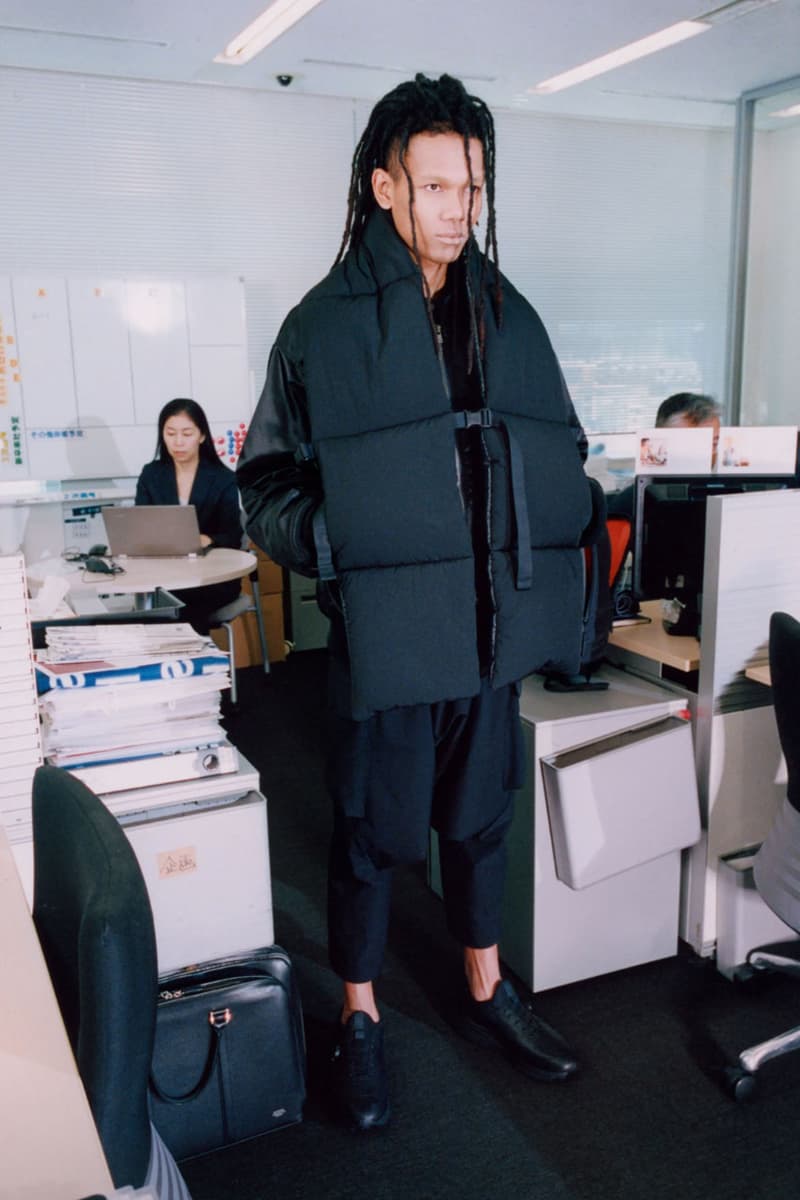 3 of 19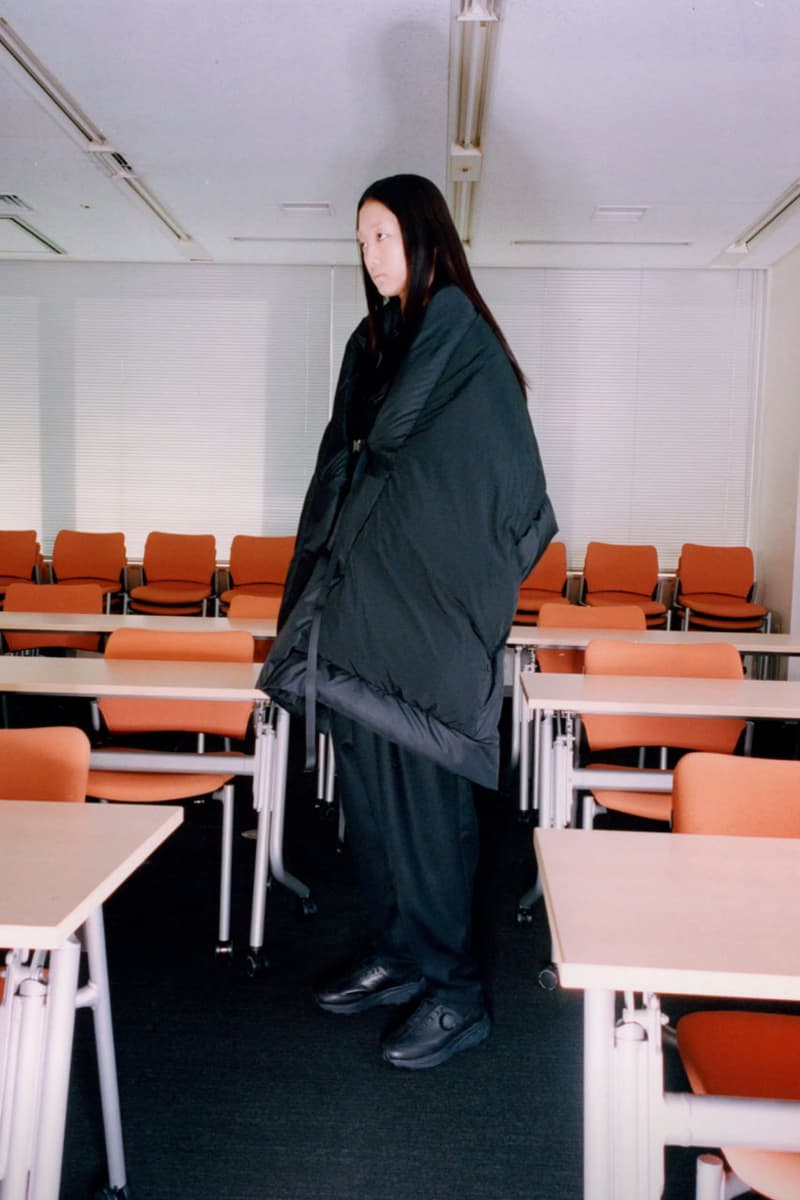 4 of 19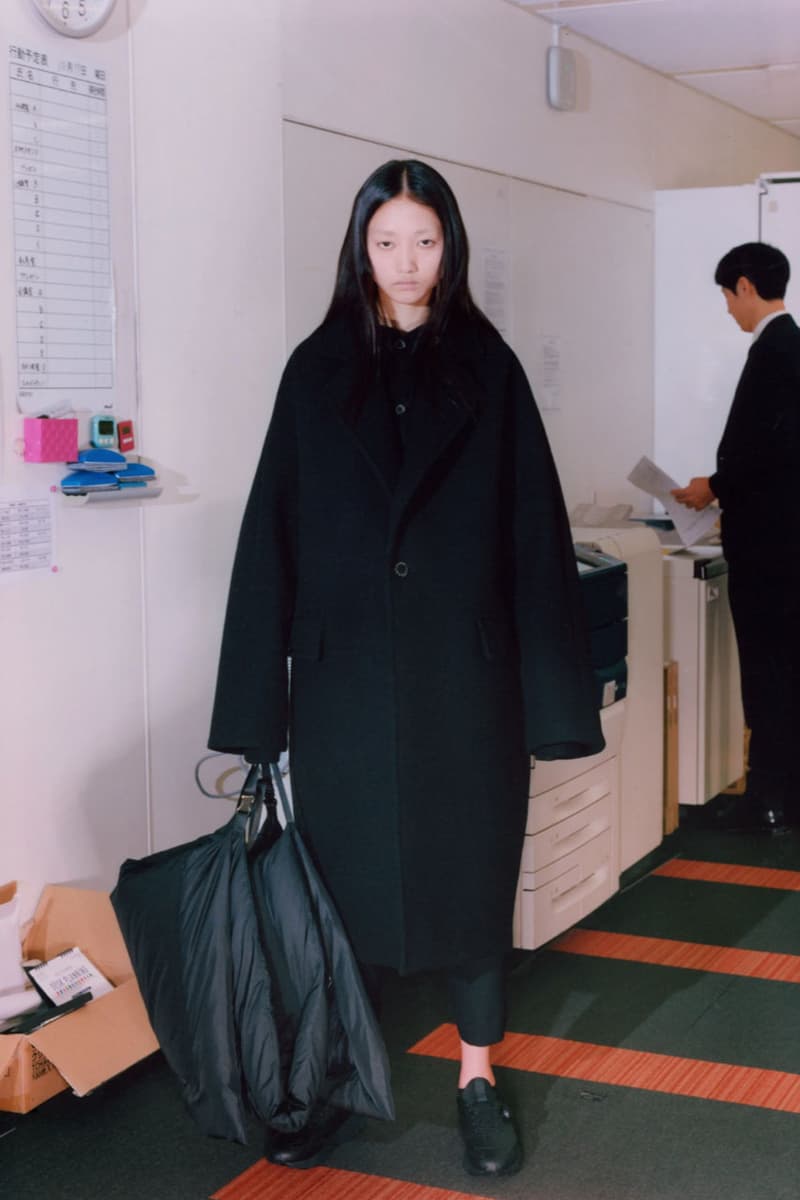 5 of 19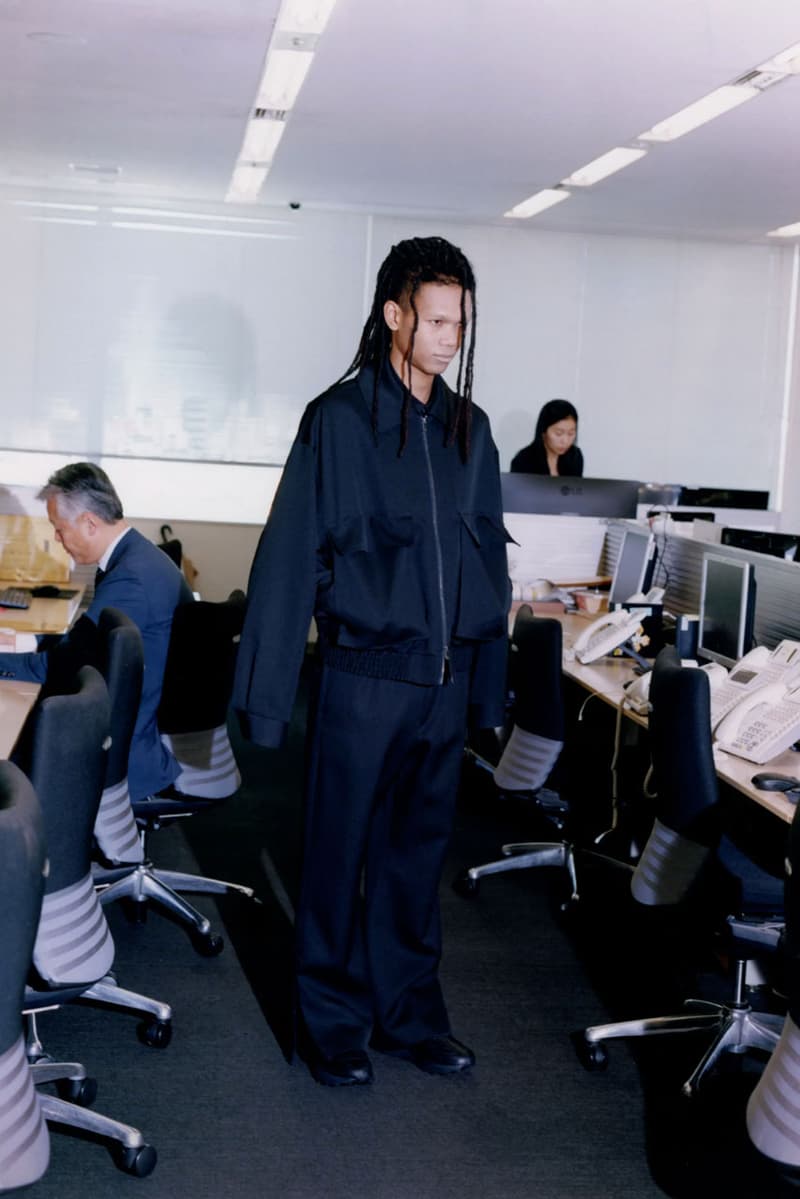 6 of 19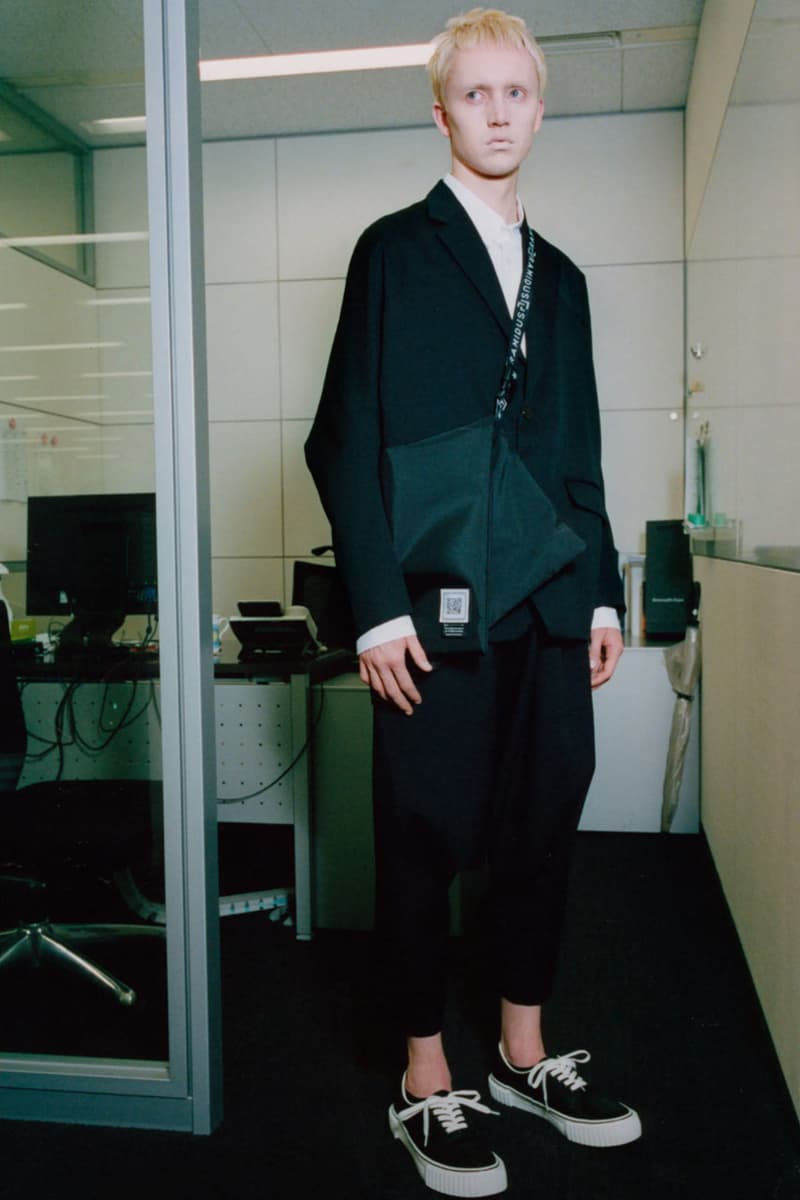 7 of 19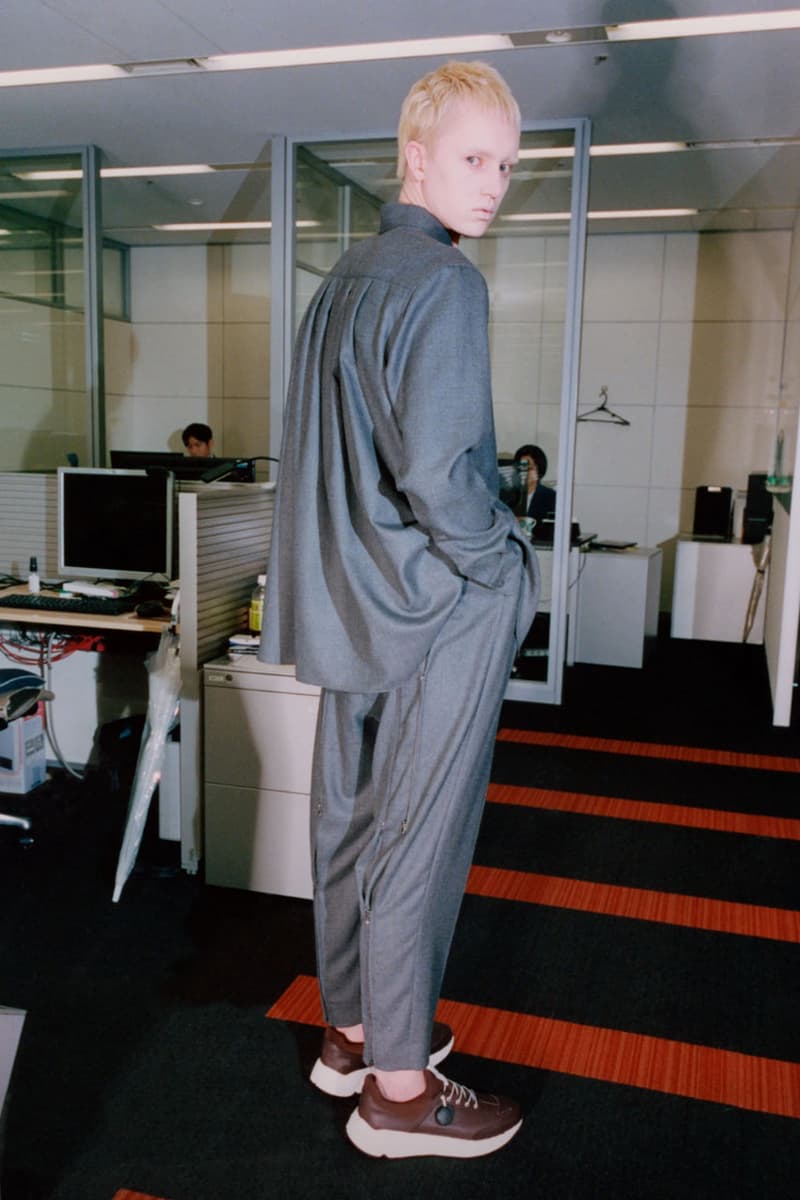 8 of 19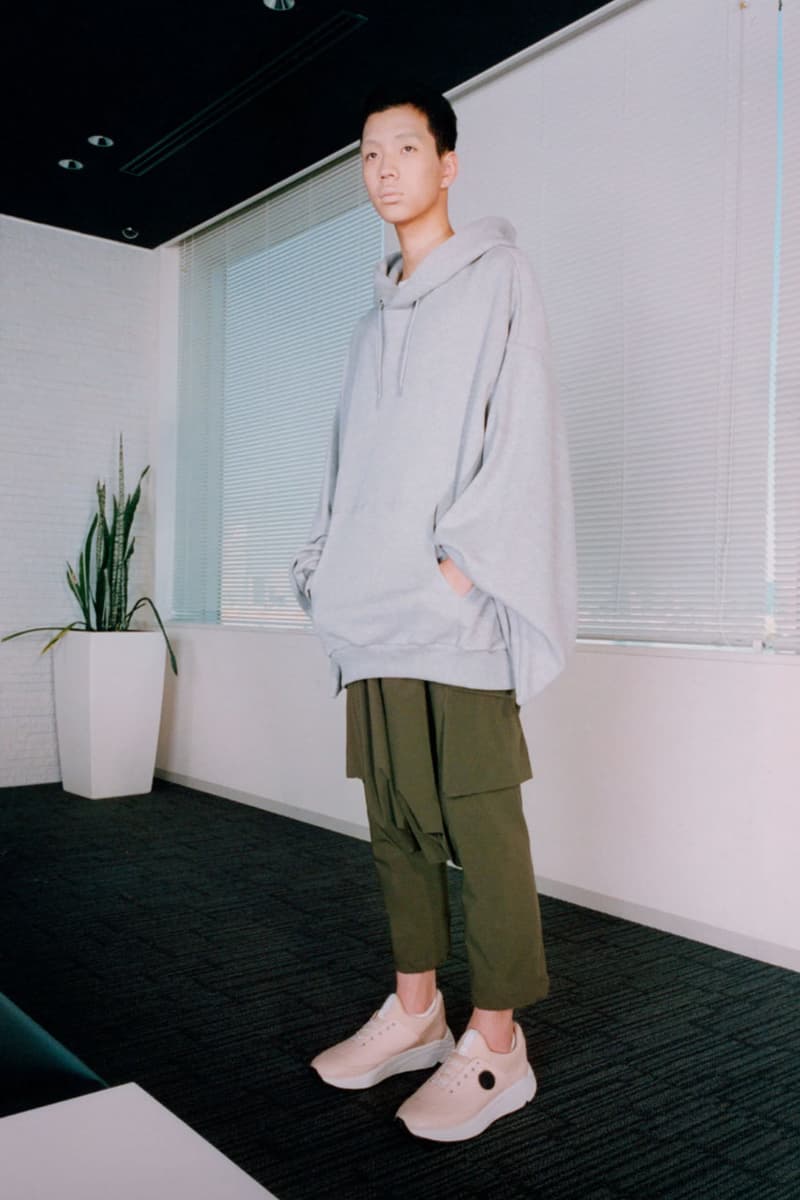 9 of 19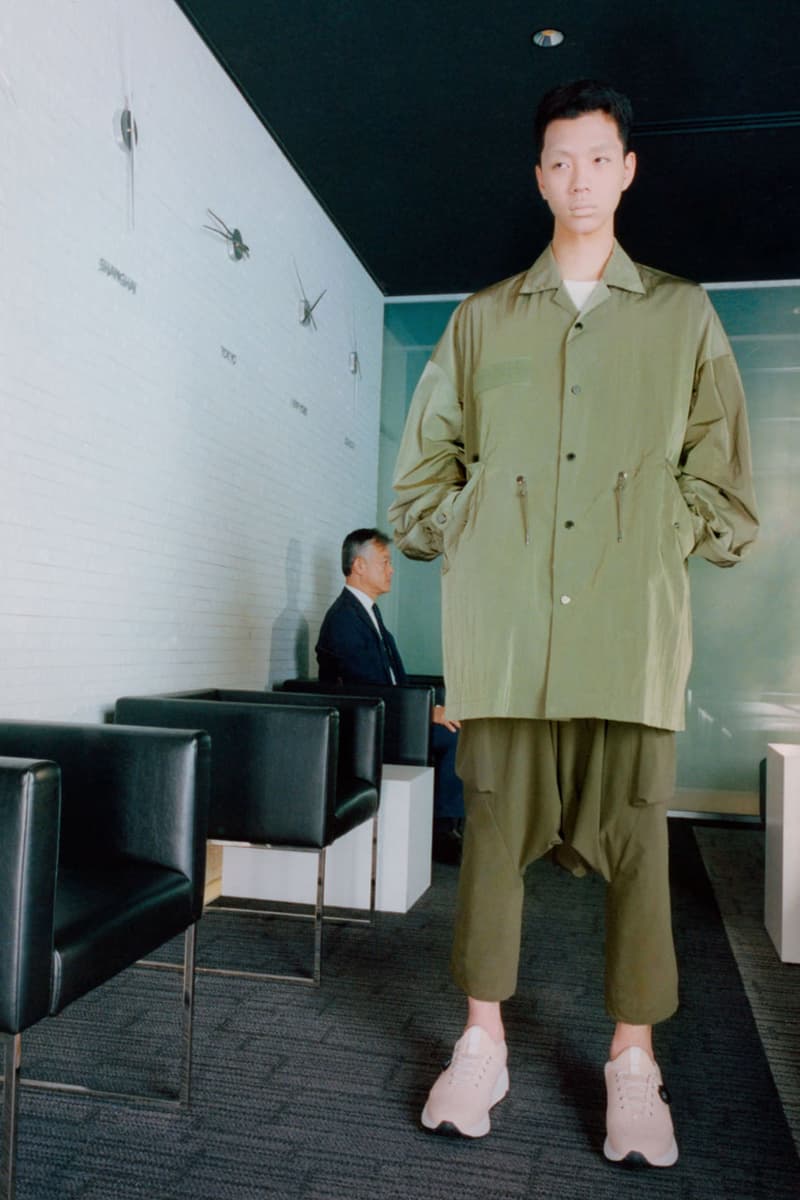 10 of 19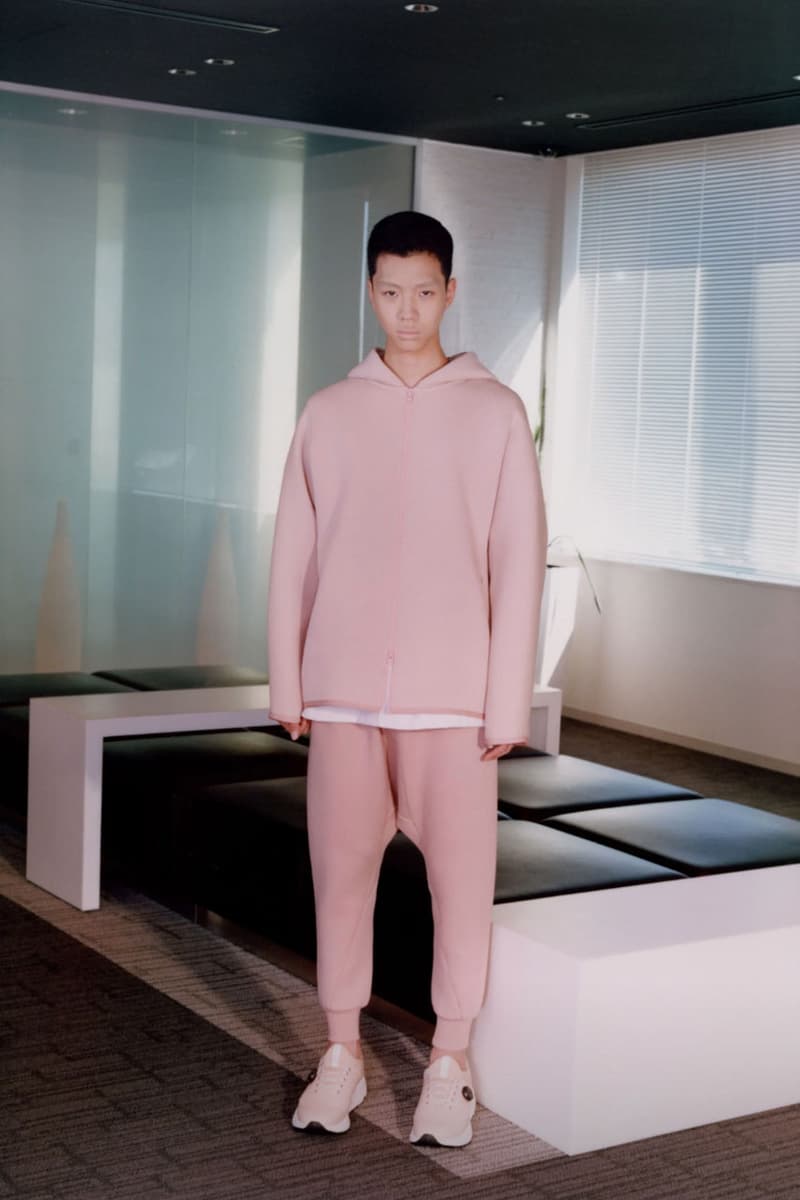 11 of 19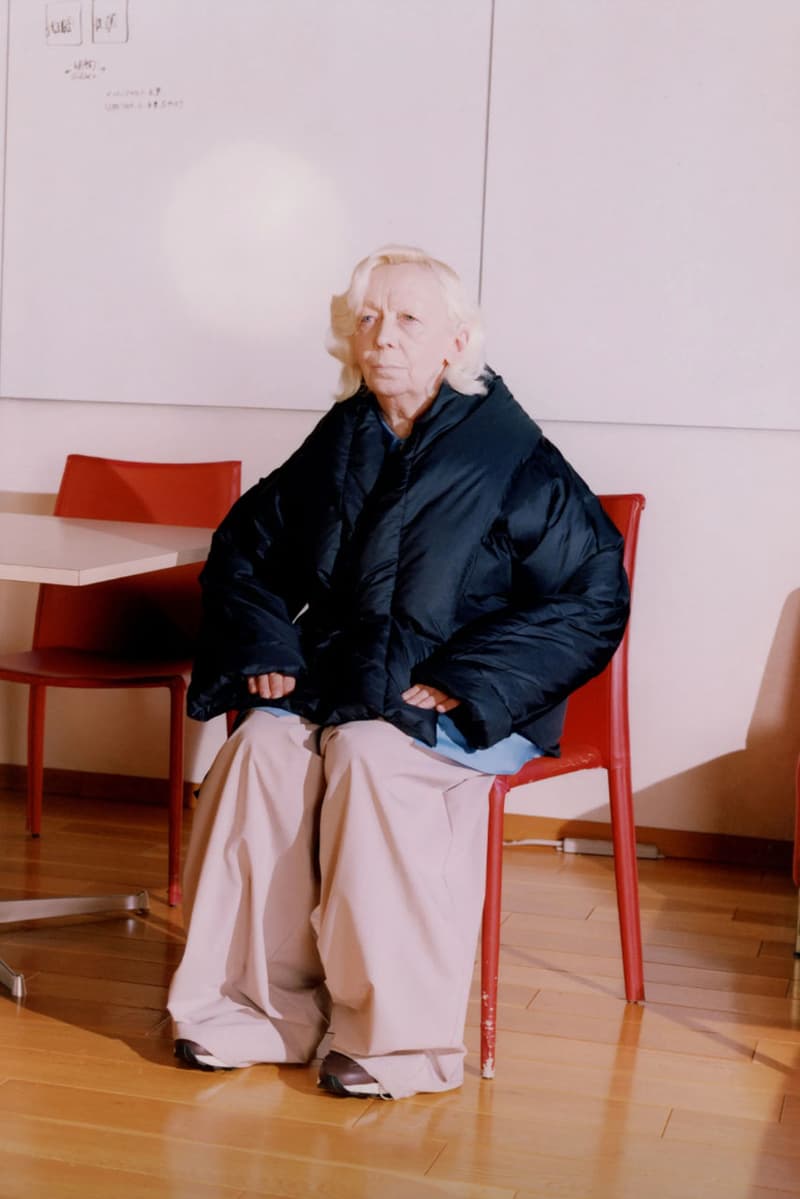 12 of 19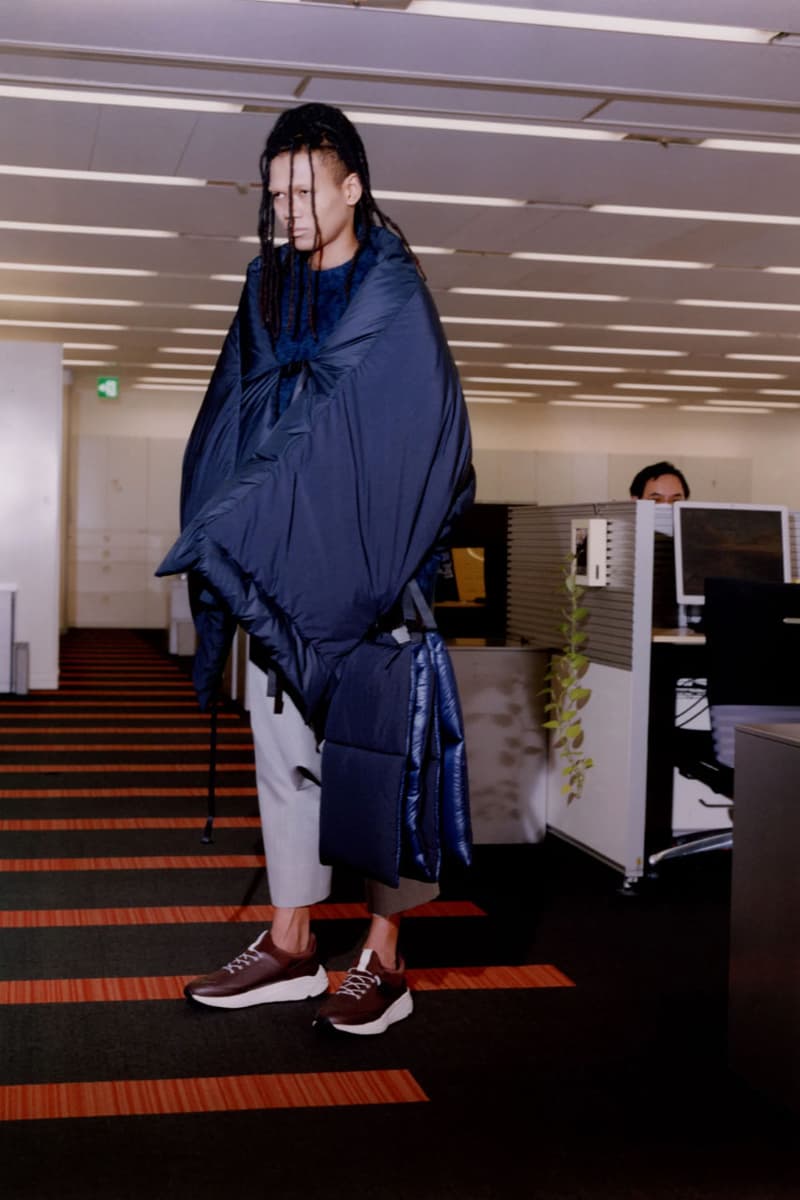 13 of 19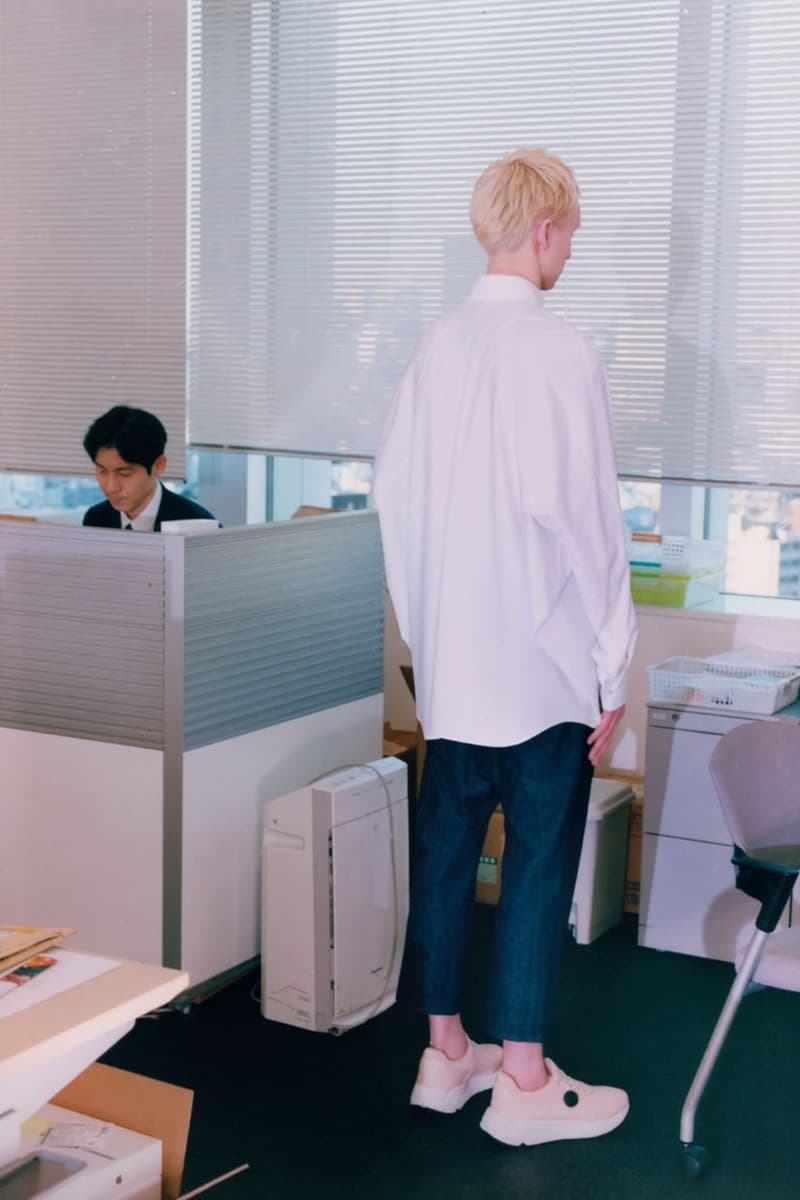 14 of 19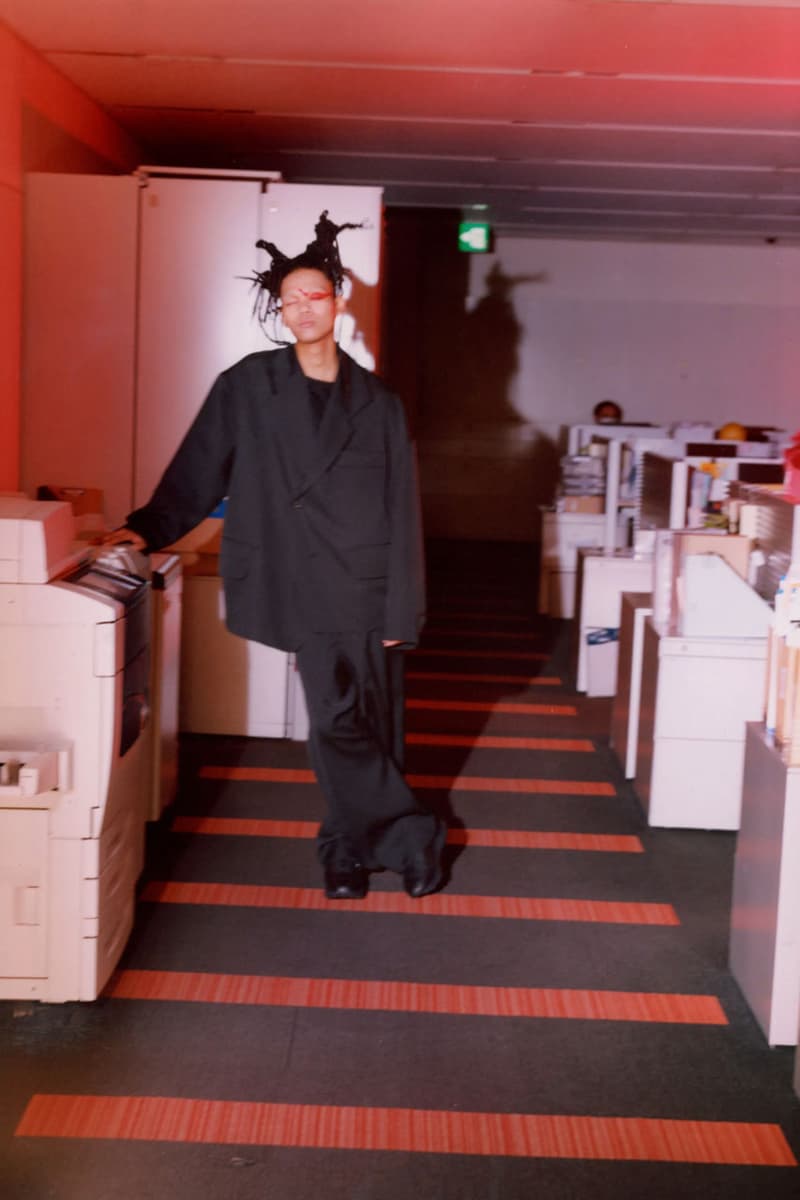 15 of 19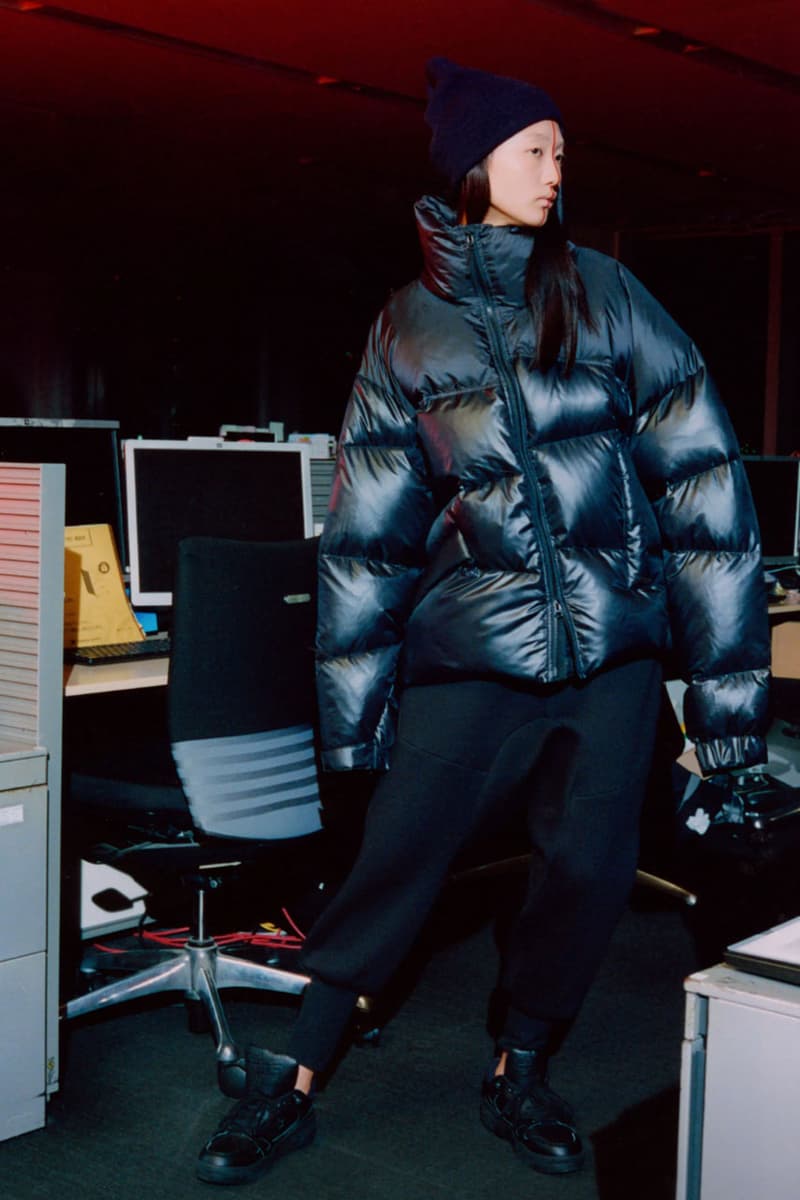 16 of 19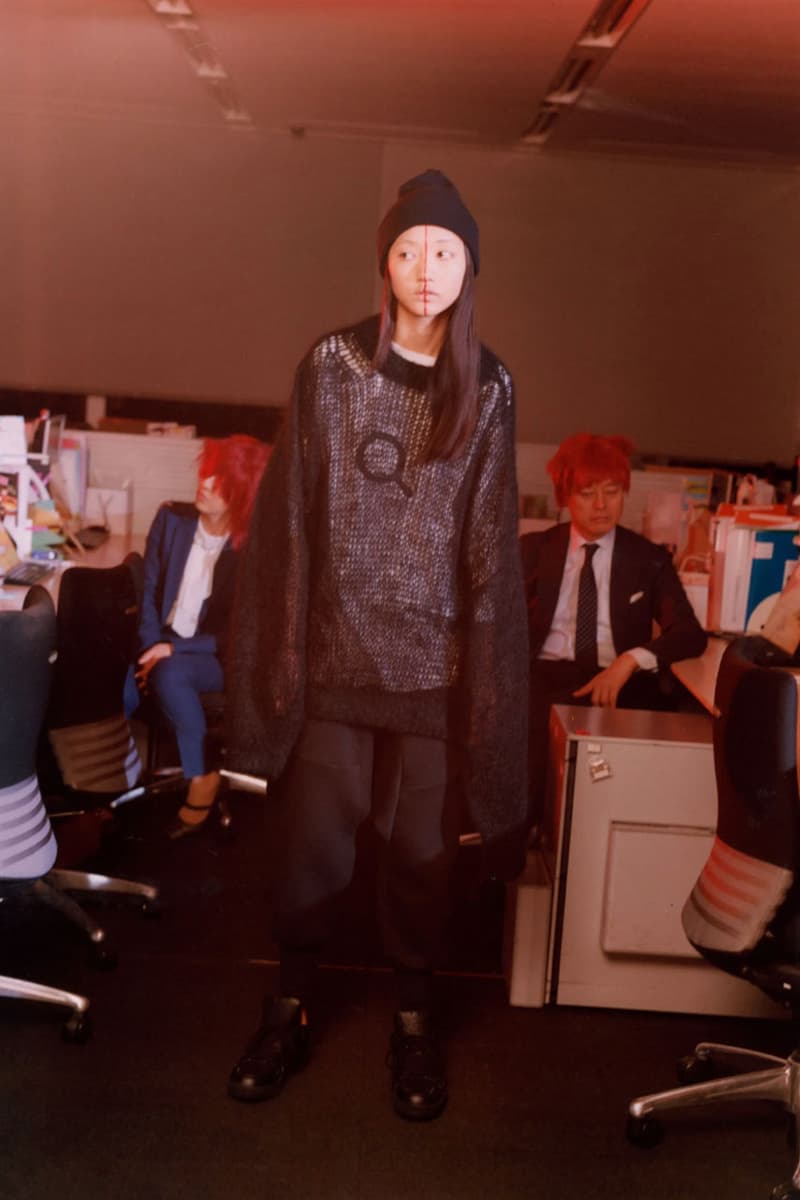 17 of 19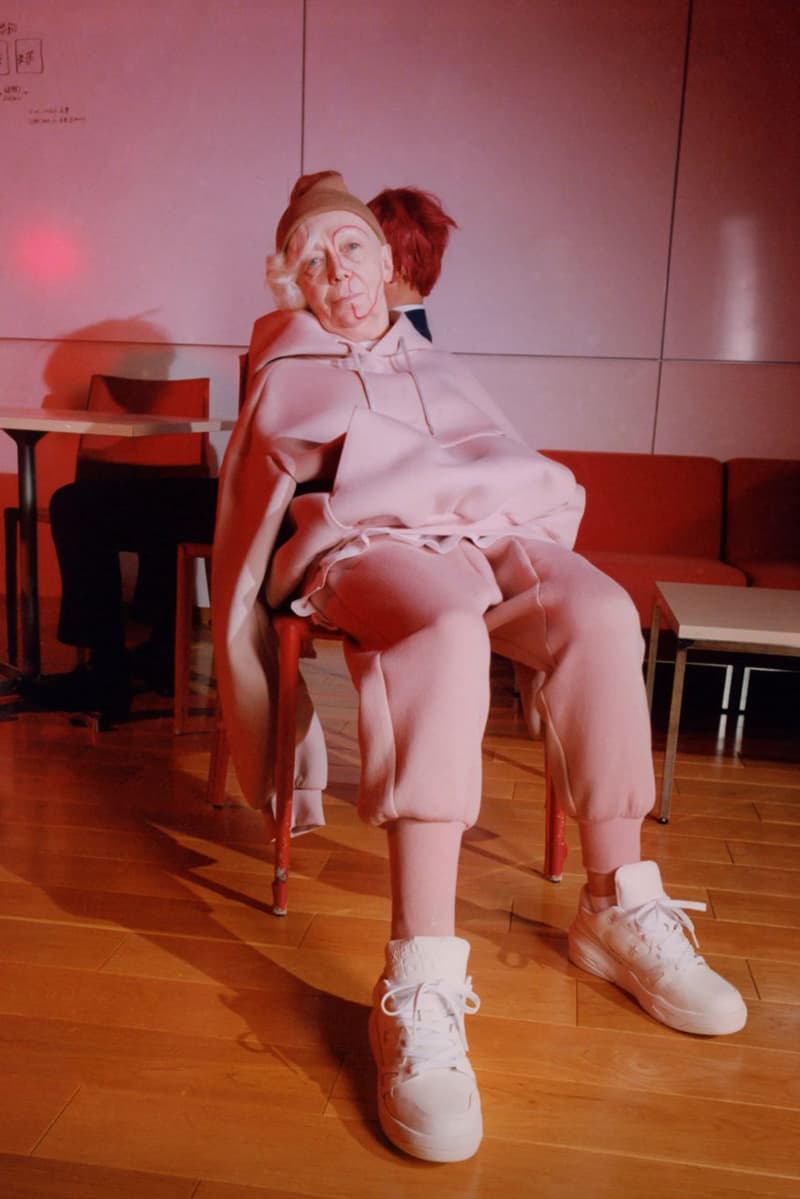 18 of 19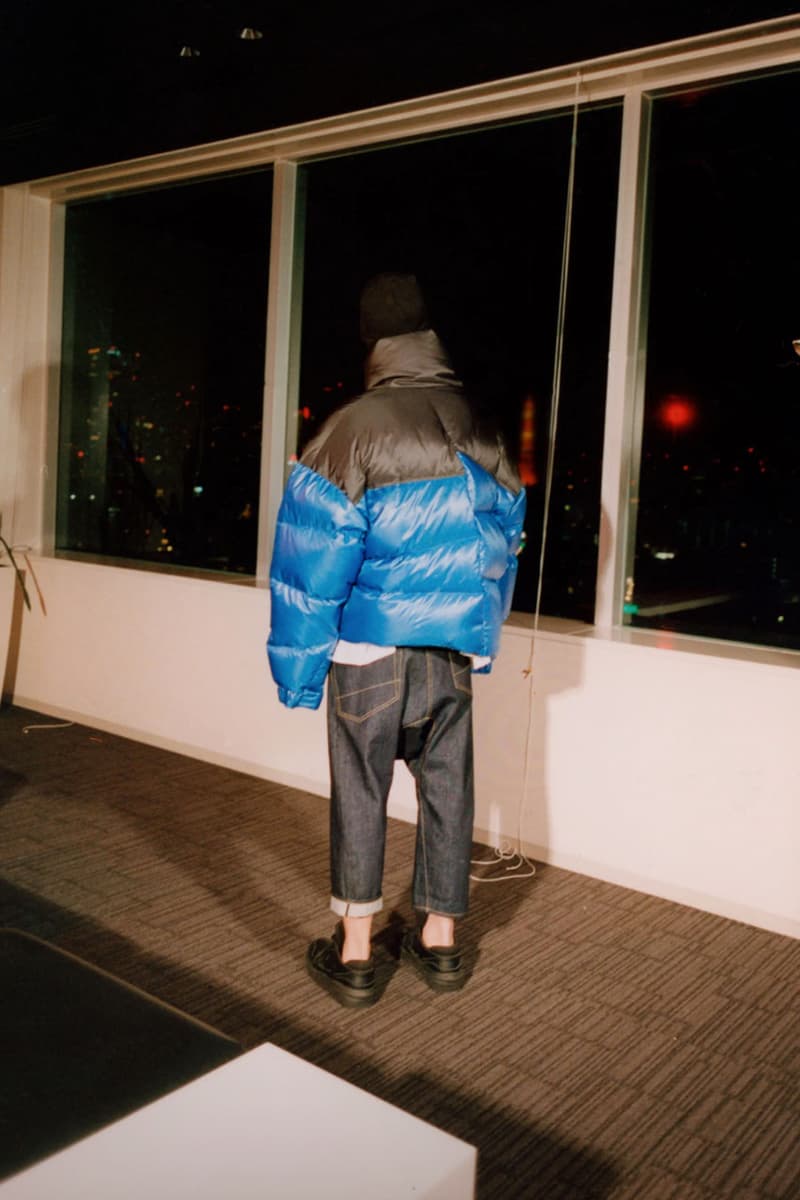 19 of 19
For Fall/Winter 2023, Fumito Ganryu's collection is twofold: first, there's the main line, which continues the Japanese designer's familiar dialogue; second, there's the all-new Red line, which contains punkish, off-the-cuff takes on the brand's staple patternmaking.
The former line is classic Ganryu, with sharp jackets and coats appearing in a largely subtle color palette. Pants are straight, slouching just above the shoe in formal ensembles and cutting off above the ankle in more casual get-ups. Quilted, down-filled scarves are highly functional with hidden pockets and buckles, while nylon bags, crafted in partnership with Japanese accessories label Ramidus, boast handy fold-over constructions. Presented inside a standard office space, the main collection means business.
The Red line, on the other hand, lets loose a little — so much so, in fact, that it transforms the same office backdrop into a red-lit alternate reality. Blazers turn oversized and dress pants become wide-legged. Loosely-knit sweaters are draped over T-shirts donning a magnifying glass motif. Said T-shirts are made with a textile called Spoare, which is known for its well-being benefits in the medical world. Elsewhere, puffer coats in black and blue zip from the top and bottom; denim pants boast excessive fabric at the crotch, and joggers stay put with asymmetrical cuffs at the ankle.
Ganryu first entered the fashion scene as a pattern maker at Junya Watanabe. In 2007, he began designing his own diffusion line at Comme des Garçons, where he remained for a full decade. In 2017, he departed from the brand to open his namesake label, which debuted at Pitti Uomo the following year. This season, the designer's decades' worth of experience is on full display.
Peruse Fumito Ganryu's FW23 collection in the gallery above, and discover more Paris Fashion Week FW23 content on Hypebeast.
In more fashion news, SOLID HOMME FW23 wants you to "Enter the Void."