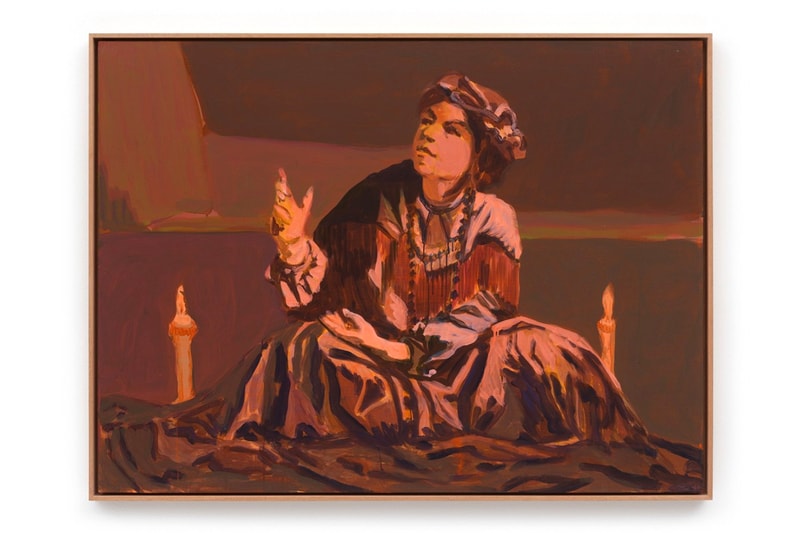 1 of 9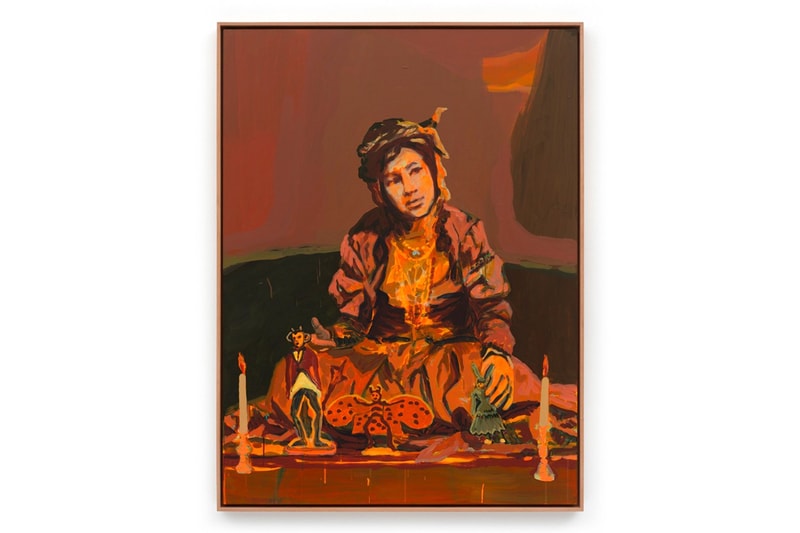 2 of 9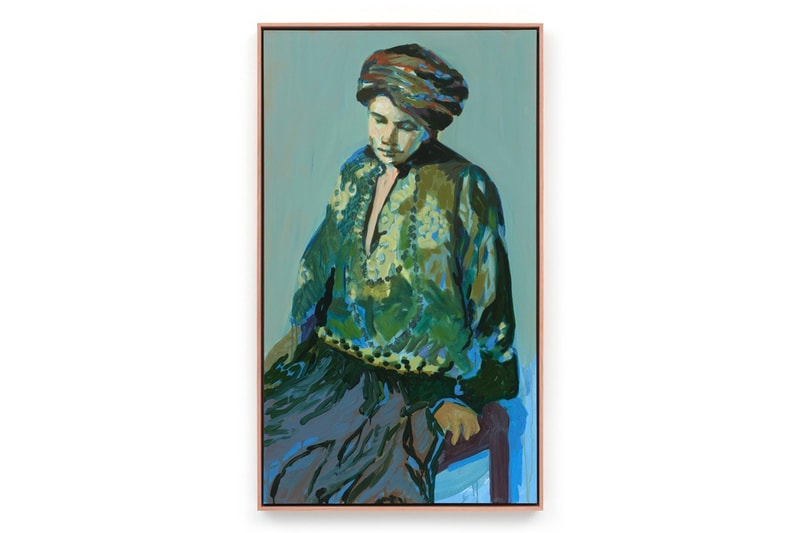 3 of 9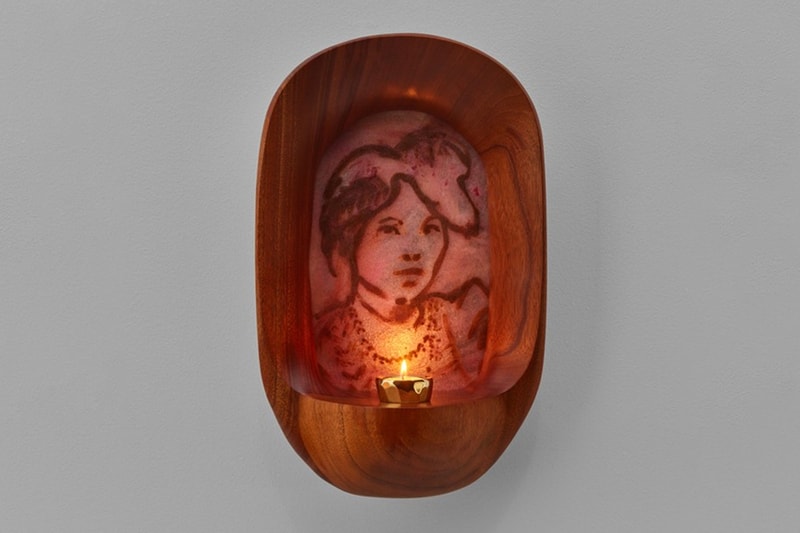 4 of 9
5 of 9
6 of 9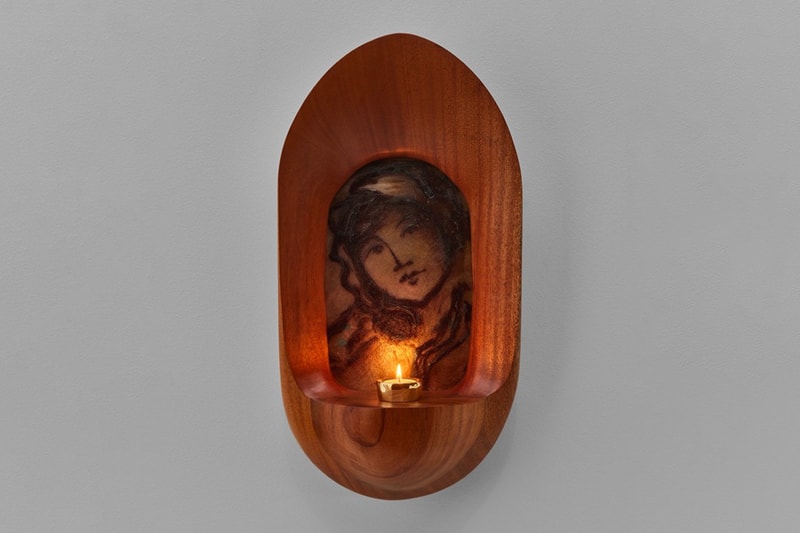 7 of 9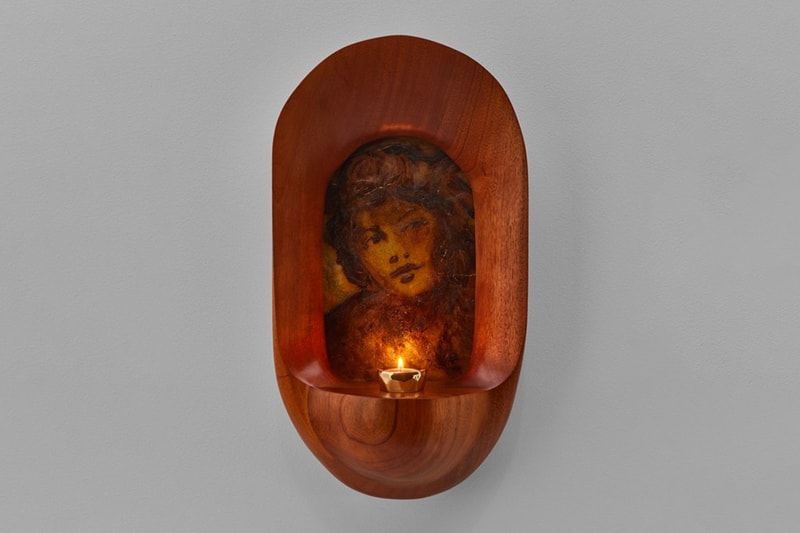 8 of 9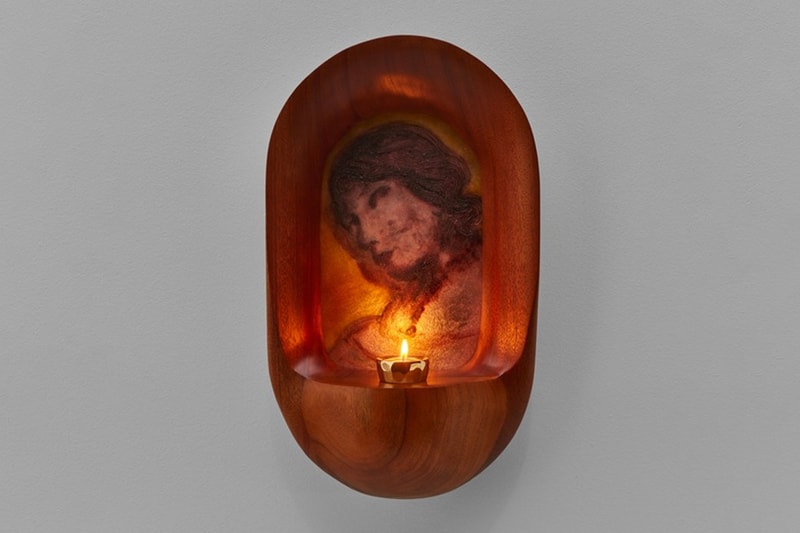 9 of 9
Claire Tabouret and Nathan Thelen Collaborate on New Work at FOG Design+Art Fair
Centered around legendary 20th Century artist, Pamela Colman Smith.
---
While Art is typically created through a singular voice, history has provided rare glimpses of artist duos — from Frida Kahlo and Diego Rivera, Anni and Josef Albers, to DABSMYLA, along with Claire Tabouret and Nathan Thelen.
Speaking on the latter couple, the French and American duo are showcasing a joint body of work as part of FOG Design+Art fair that opened today in San Francisco. The new artwork centers around Pamela Colman Smith, a 20th Century artist, writer and occultist best known for her illustrations on the Rider-Waite tarot deck from 1909. Tabouret and Thelen were recently inspired by Smith's work as they created wall frescoes in their newly renovated home in the Los Feliz neighborhood of Los Angeles.
The eponymously titled exhibition carries a similar mysticism as Thelen presents altars hand-made from African mahogany, equipped with a mantle and candles that are illuminated by Tabouret's introspective figures. The French artist also worked with the acclaimed Judson Studios to translate watercolor portraits of Smith into stained-glass — a medium that Smith was once inspired by herself. Tabouret will also showcase several new paintings of Smith made in her loose brushstrokes that teeter between natural and synthetic hues.
Claire Tabouret & Nathan Thelen will be presented by Night Gallery at Booth 117 at FOG Design+Art until January 22. For more information on tickets and more, please visit the fair's website.
Elsewhere, HypeArt spoke with Stefan Glerum for the latest Pen & Paper.
FOG Design+Art
Festival Pavilion
Booth 117
2 Marina Blvd Suite 260
San Francisco, CA 94123