Indie Supergroup boygenius Returns With 3 New Songs From Upcoming Debut Album
The trio of Phoebe Bridgers, Julien Baker and Lucy Dacus.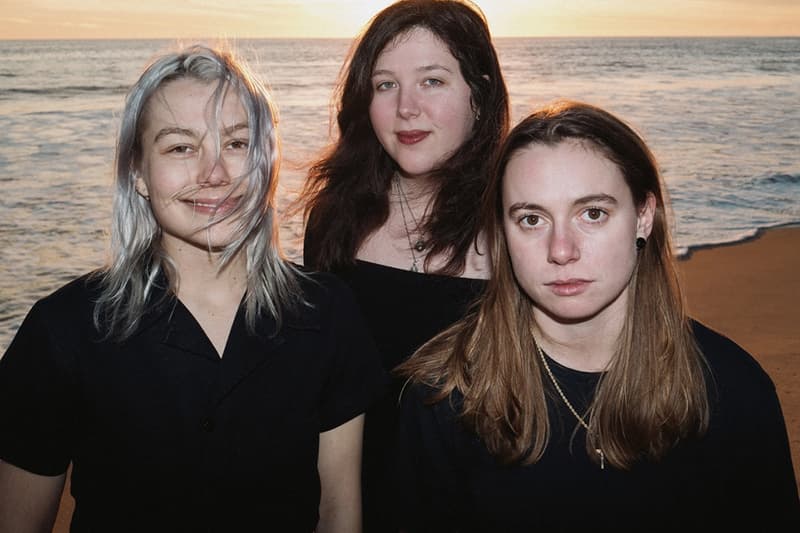 Fans of boygenius were excited to see their favorite indie rock supergroup make a surprise return on Wednesday.
Five years after releasing their first and only self-titled EP, the trio – consisting of Phoebe Bridgers, Julien Baker and Lucy Dacus – has resurfaced with the news that they'll finally be dropping their debut album, aptly called the record.
boygenius was initially formed in 2018 as a self-proclaimed "accident." Bridgers, Baker and Dacus each had solo careers and had previously opened for one another on tour. After becoming friends, they recorded the boygenius EP in just four days, with the process utilizing almost an entirely female production team.
Announcing their return, boygenius delivered three songs from their debut LP: "$20," "Emily I'm Sorry" and "True Blue," recorded at Shangri-la Studios in Malibu California. The tracks are an exciting taste of the revived trio's lyrically-driven dexterity over the indie genre. the record will comprise 12 songs in total, opening with "Without You Without Them," followed by the three the band just dropped.
the record is out for release via Interscope Records on March 31. Listen to boygenius' three new songs below.
In other music news, Fall Out Boy has announced its first album since 2018 So Much (for) Stardust.