California Is Officially the First State to Ban Fur Sales
The law was passed in 2019 but just went into effect.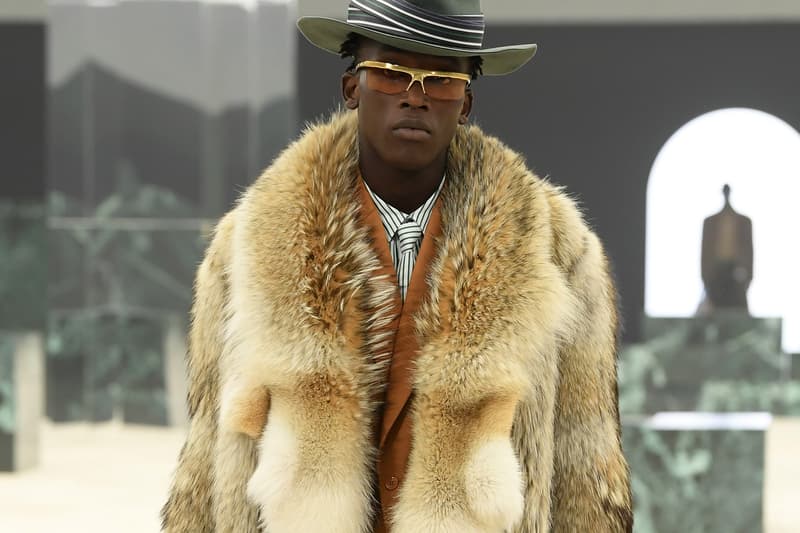 California's ban on the sale and manufacturing of new animal fur products officially went into effect on January 1, 2023, making it the first state to officially end the fur trade within its borders.
The new law only applies to the sale of new fur garments. It does not affect the sale of used fur products via nonprofit thrift stores, secondhand stores or pawn shops, nor does it affect the sale of items made with other animal products, like leather or shearling. Additionally, the law does not impact fur ownership rights, and it remains legal to wear fur garments in the state.
Under this new legislation, leading department stores, including Macy's, Bloomingdale's and Neiman Marcus, have either prohibited fur sales or shut down operations in their fur salons, according to WWD. Several luxury brands and conglomerates, including Canada Goose, Kering, Saks Fifth Avenue, Zegna Group, Rudsak, Mytheresa and Moose Knuckle, all pledged to implement fur-free policies by the end of 2022.
According to the 2017 Economic Census, U.S. sales of fur clothing amounted to more than $574 million USD. California comprised a majority of that figure, raking in nearly $129 million USD in fur sales, followed by New York, which accumulated $115 million USD. That year, California and New York were responsible for 43% of fur sales in the U.S.
"We are grateful to California for taking a stand against the cruel fur industry by implementing this statewide ban on the production and sale of new fur products," said Jenny Berg, California state director for the Humane Society of the United States, in a statement.
"The fact that around 100 million animals are still raised and killed in fur factory farms for nothing more than a fur coat, hat or other product is archaic, especially when humane, environmentally sustainable alternatives exist," she added. "We applaud California for leading the fight against fur and sending a powerful message that animals should no longer suffer and die for fashion."
The bill was authorized by state assemblymaker Laura Friedman and signed into legislation by Governor Gavin Newsom in October 2019, just one year after the city of Los Angeles had officially banned the sale of fur products.
"The year 2023 marks a historic step forward for California with the implementation of a law that truly represents the values of our constituents," said Friedman. "Californians do not want to see animals live and die in cruel ways for nothing more than fashion, and I'm so pleased that this law will help uphold our state's animal welfare standards as well as potentially help drive innovation for more sustainable fashion alternatives."
In more fashion news, Louis Vuitton opened a striking Yayoi Kusama pop-up store in Tokyo.