Young Thug Will Face 8 of 65 Potential Charges Against YSL in Upcoming RICO Trial
The trial is expected to last at least nine months.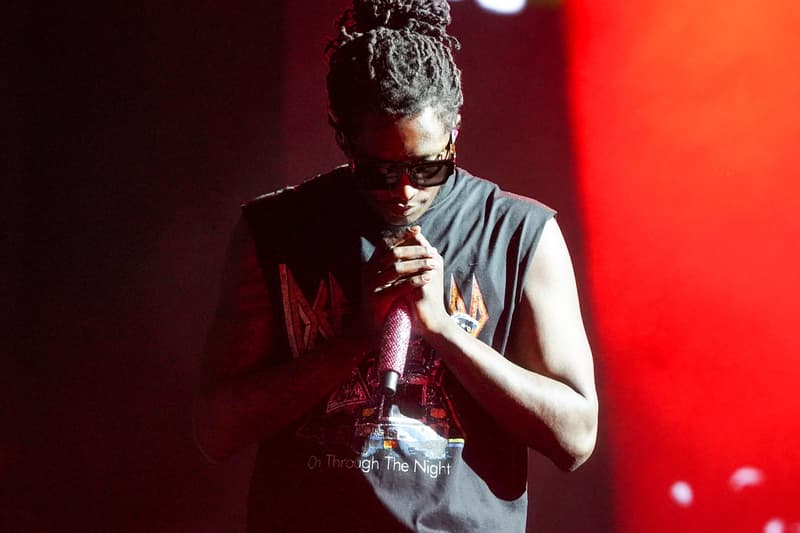 Young Thug will be charged with eight different offenses when he heads to trial later this year. The charges were confirmed in court documents on Wednesday as the jury selection process kicks off in Fulton County, Georgia.
The entire RICO indictment against YSL spans a total of 65 charges. 28 alleged members of the YSL collective were arrested in conjunction with the case last year. That number now hovers around 14, as several, including Gunna, have been released on plea deals.
Among the eight charges Thug faces is a conspiracy to violate the Racketeer Influenced and Corrupt Organizations (RICO) Act and two different counts of participation in criminal street gang activity. He's also being charged with possession of marijuana with intent to distribute, possession of codeine with intent to distribute, possession of cocaine, possession of a firearm and possession of a machine gun.
The rapper was charged with the RICO violation and participation in a gang in May. The drug and gun offenses were tacked on in August following a police search of Thug's house in Atlanta.
Thug has pleaded not guilty to all of the charges against him.
"Mr. Williams has committed no crime whatsoever," his attorney Brian Steel told ABC News. "We will fight this case ethically, legally and zealously. Mr. Williams will be cleared."
In other music news, a decade into his career, rapper OhGeesy is just getting started.