A$AP Rocky Pays Tribute to Lost Rappers on Moving Track "Same Problems"
The song arrives on the anniversary of A$AP Yams' passing.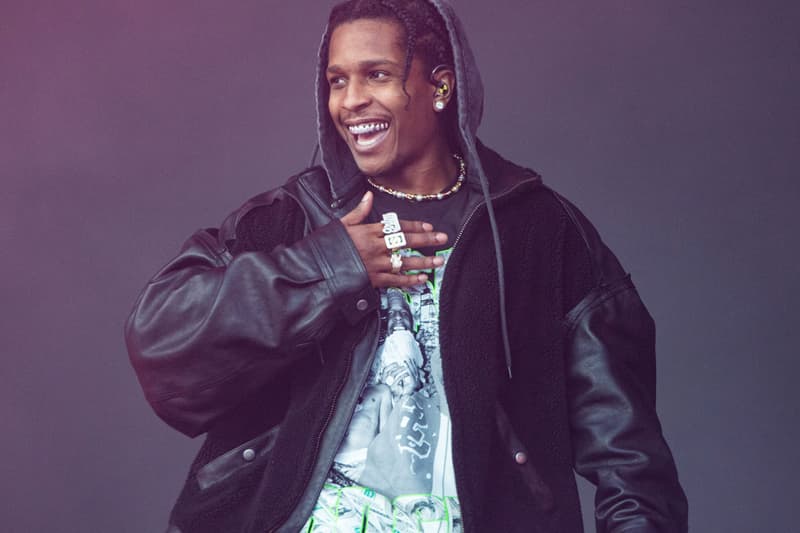 A$AP Rocky has shared an emotional track reflecting on the vicious cycle of rappers lost to gun violence and substance abuse. Originally performed during his Amazon Music live show last month, Rocky has now released the single on streaming platforms.
The song arrives on the anniversary of A$AP Yams' tragic death. Yams, whose real name is Steven Rodriguez, was a fellow member of the A$AP Mob collective and passed away from an accidental overdose in 2015.
Yams is among the late rappers Rocky paid homage to during last month's performance, along with DMX, Takeoff, The Notorious B.I.G., Pop Smoke, Juice WRLD and more — a montage of photographs of them flashed behind him as he sang.
"How many problems get solved? / Am I a product of things that I saw?" Rocky professes in the chorus. "How many problems get solved? / Am I a product of things in my songs?"
Speaking to Apple Music 1's Zane Lowe, the rapper spoke about his motivation to create the song.
"I think I was feeling remorse I think I was feeling plight. I think I was also feeling a sense of guilt, because every time we lose somebody in our community, we all, especially me, have a habit of just saying things like, 'It's messed up. It's wrong. Why do these kinds of things happen?'" Rocky said. "You ask a bunch of questions and usually … I never took time out to really understand that I was part of the problem because I was contributing those kind of lyrics and whatnot to songs."
He went on to reflect on his evolution within the music industry over the past decade, charting how he's changed between "Same Problems" and his 2012 hit "F**kin' Problems."
"Without preaching too much, I just wanted to touch on something a bit different opposed to just being braggadocios, flamboyant and just regular rap content for me," he continued. I just kind of wanted to express myself and tell how I felt without preaching… We all got the same problems. The irony that my biggest hit to date was … My first hit was "F**kin' Problems." And now 10 years later exactly, I'm putting out a song named "Same Problems." It's just like problems, problems, you know what I mean?"
"Same Problems" is the first single Rocky has dropped from his forthcoming studio album, Don't Be Dumb. The song is out for streaming everywhere now.
In other music news, Yaeji shared the lead single "For Granted" from her forthcoming debut LP With a Hammer.