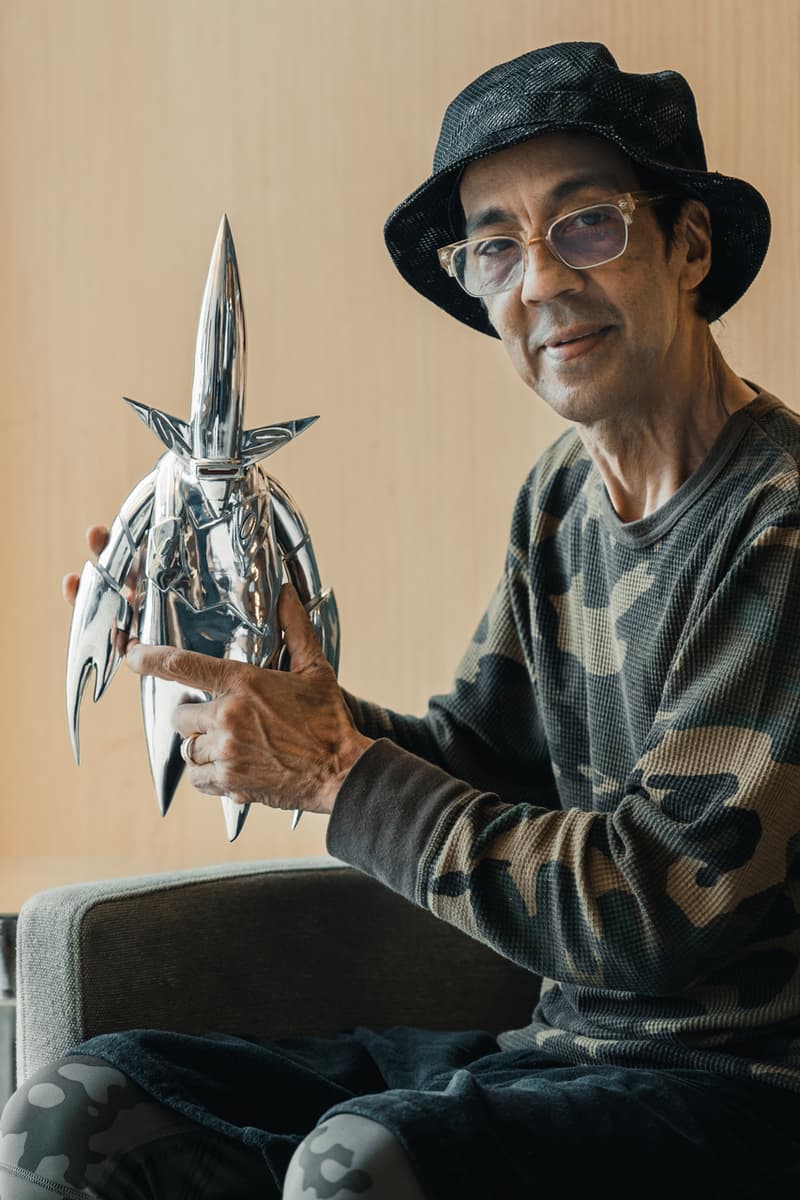 1 of 3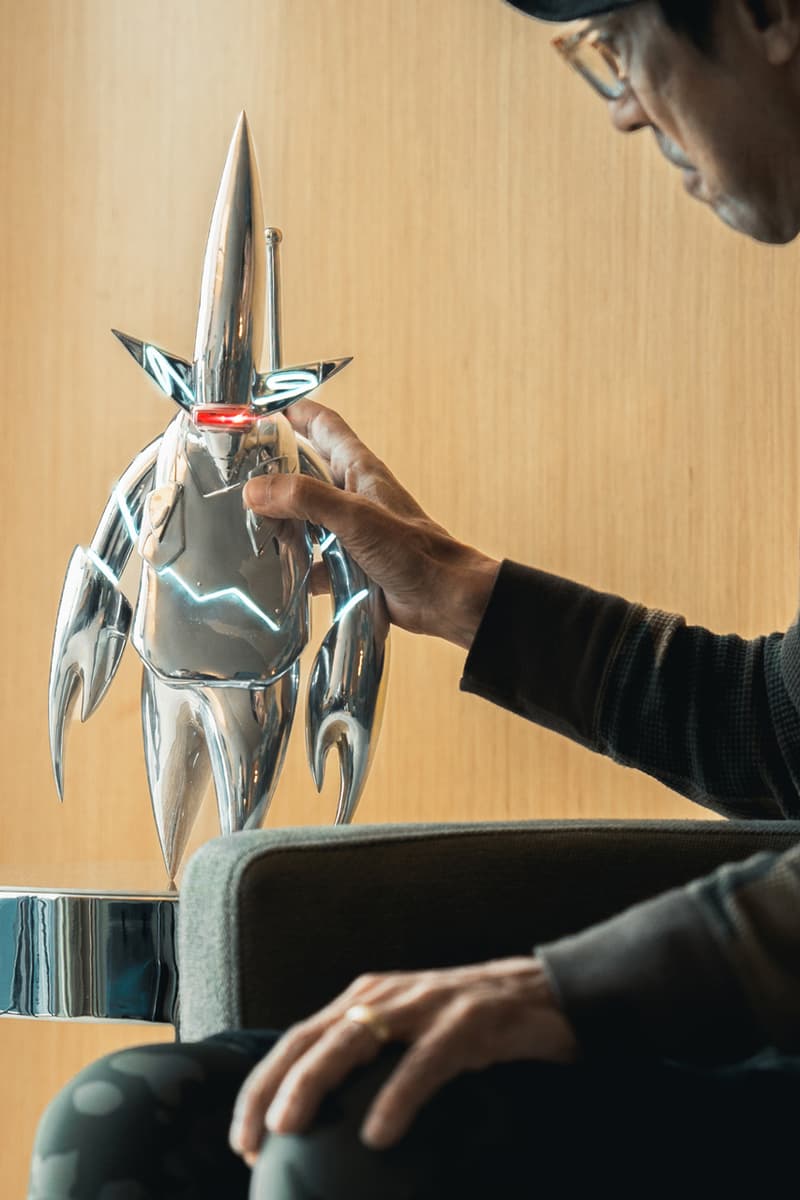 2 of 3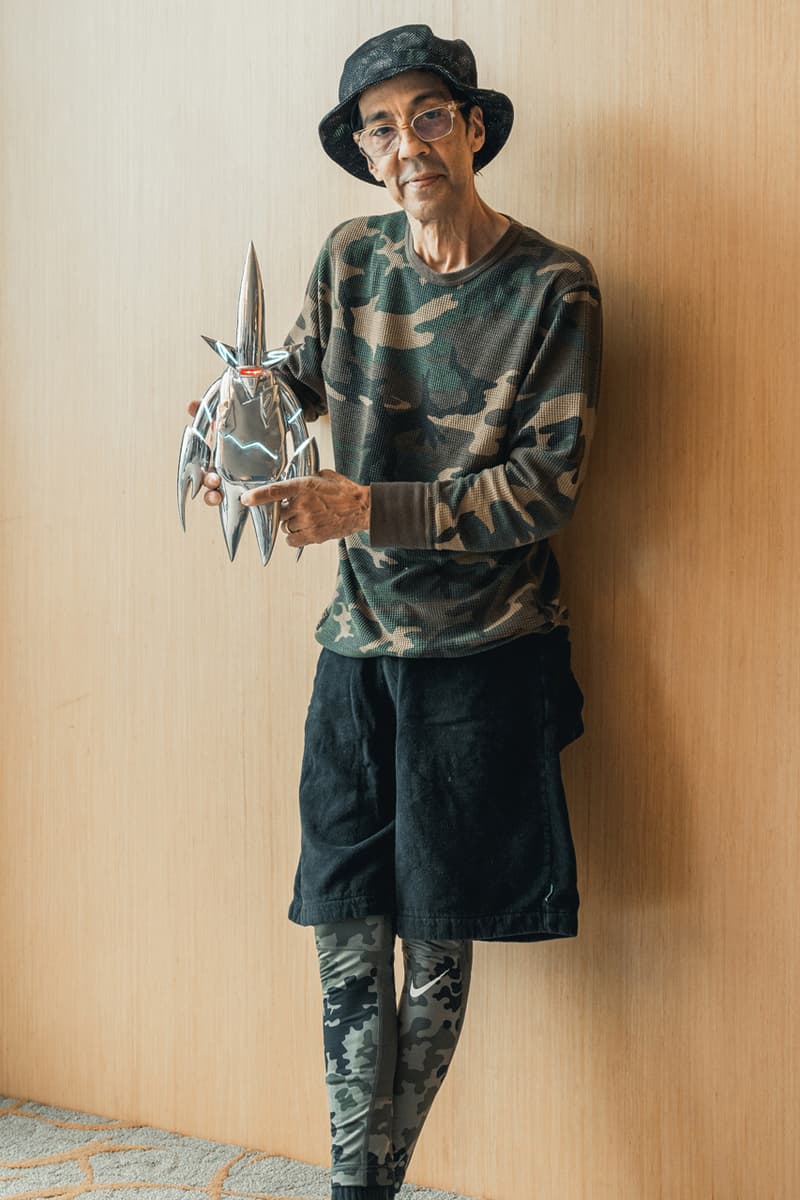 3 of 3
Futura's Pointman Figure Gets Crafted in Stainless Steel and Equipped with Light-Up Details
Dubbed the AV-001L, the figure was made in collaboration with AllRightsReserved.
---
Futura is continuing his longstanding partnership with AllRightsReserved, teaming with the company for a new stainless steel take on his iconic Pointman figure. It's been 25 years since the Pointman was made iconic by its appearance on the cover of UNKLE's debut album Psyence Fiction, so it feels only right that now, a quarter-century later, one of the most elevated Pointman figures to date has been produced.
Dubbed the AV-001L and limited to 75 units, the figure offers a high-gloss stainless steel body with two different types of stunning light-up details. The first of these are bright white abstract lines that both ripple across its body and arms like lightning and appear in swirling patterns to the sides of its visage. This visage provides another of the AV-001L's signature details, namely the glowing red strip that serves as its eyes. The AV-001 checks in at just under a foot and a half tall, is seven and a half inches wide at and is nearly a robust five inches deep at its thickest point.
Though the AV-001L is the first Pointman figure of 2023, the character has been exceptionally busy in the past few months. Futura teamed with Potato Head to create Pointman statues as a commentary on plastic polution, linked with Avant Arte to build it in Carrara marble and reworked it into an incense chamber as part of a "HOMESPRAY" capsule with NEIGHBORHOOD.
If you're interested in getting your hands on Futura's Pointman AV-001L statue, you can inquire about purchasing one via DDTStore now.
For more art news, check out J Balvin's collection of contemporary art and figurines in the latest installment of Hypebeast's TAGGED series.