Futura Laboratories and NEIGHBORHOOD Present "HOMESPRAY" Capsule
Featuring six pieces highlighted by a Pointman incense chamber.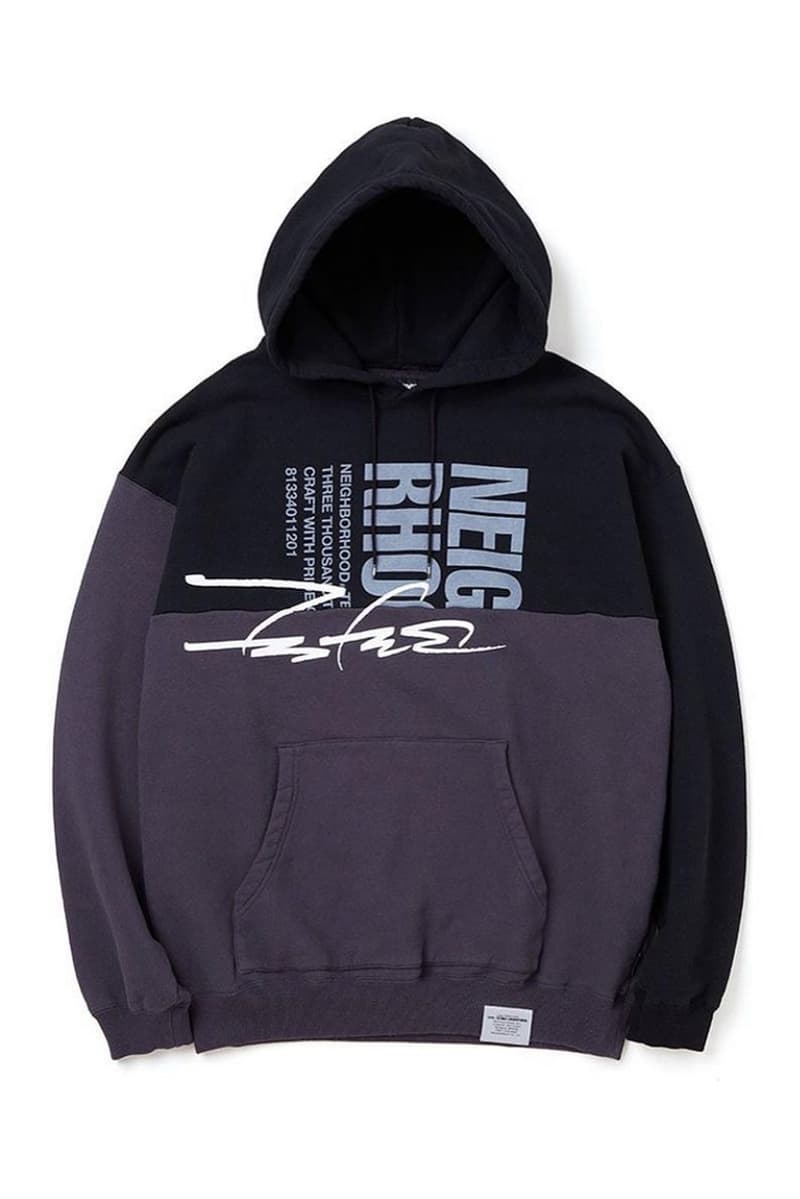 1 of 17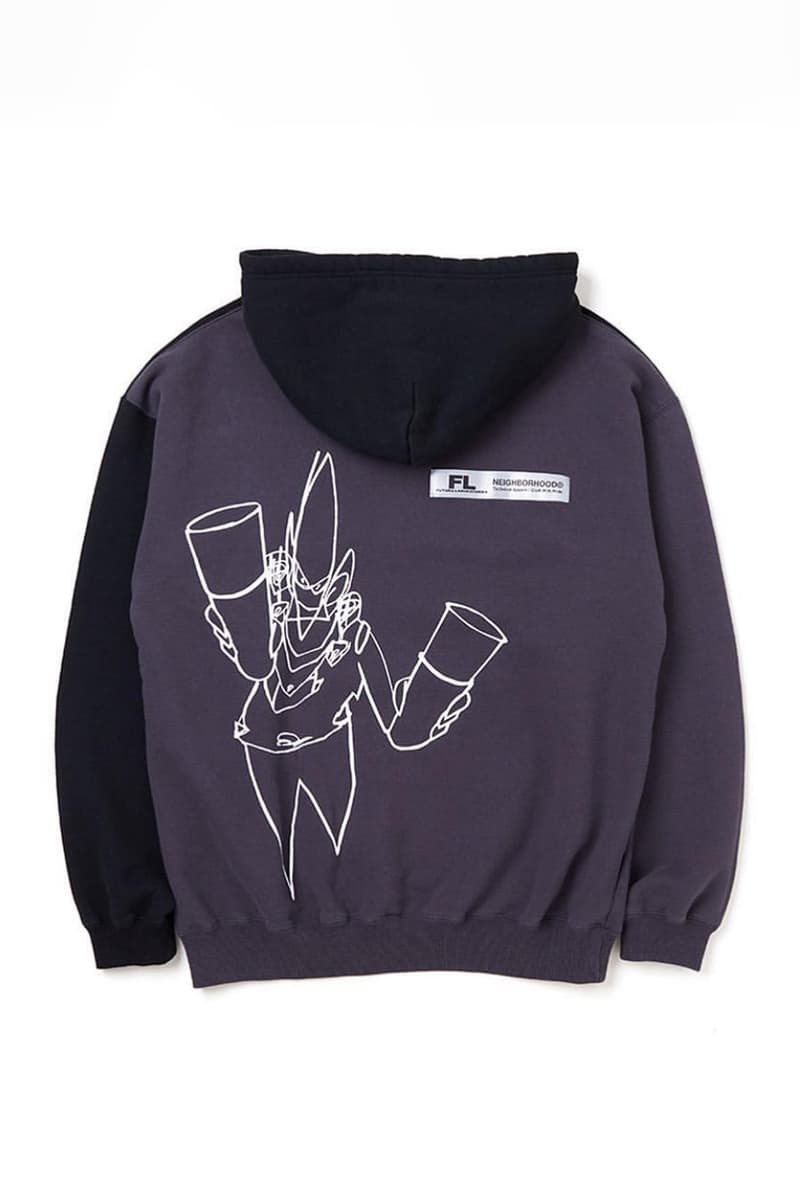 2 of 17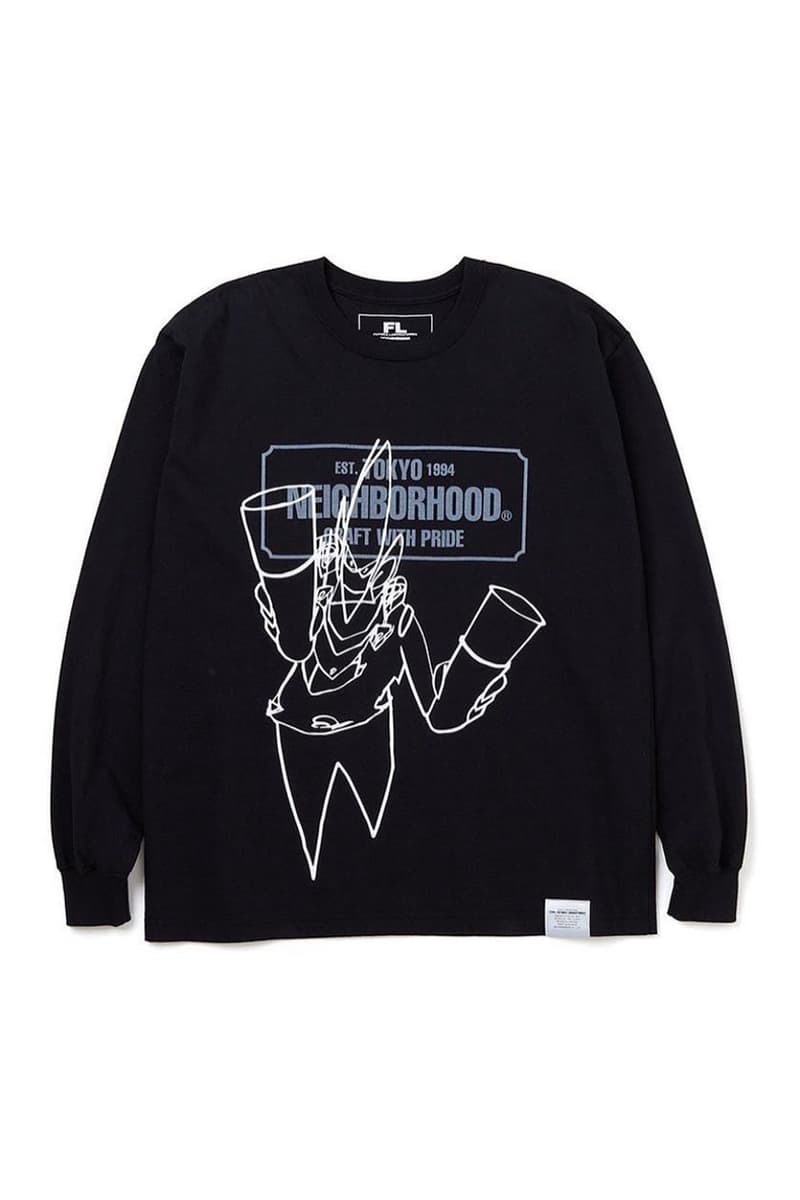 3 of 17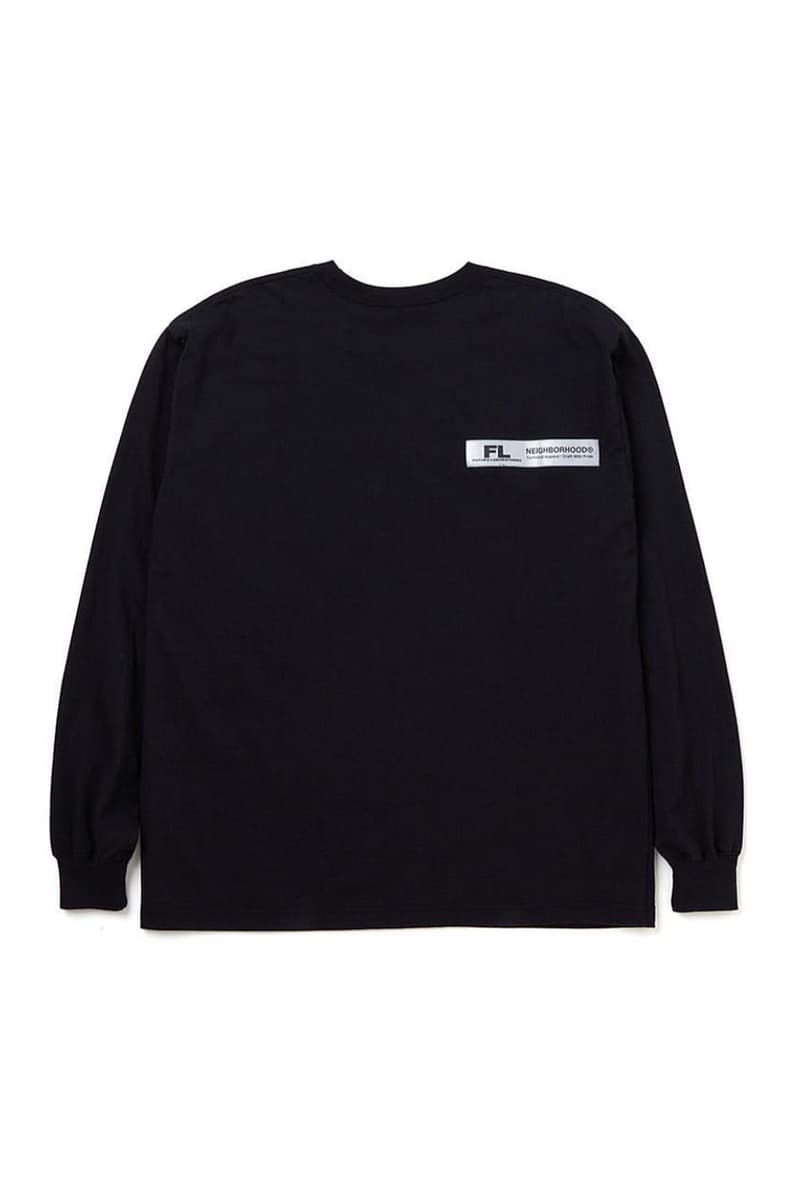 4 of 17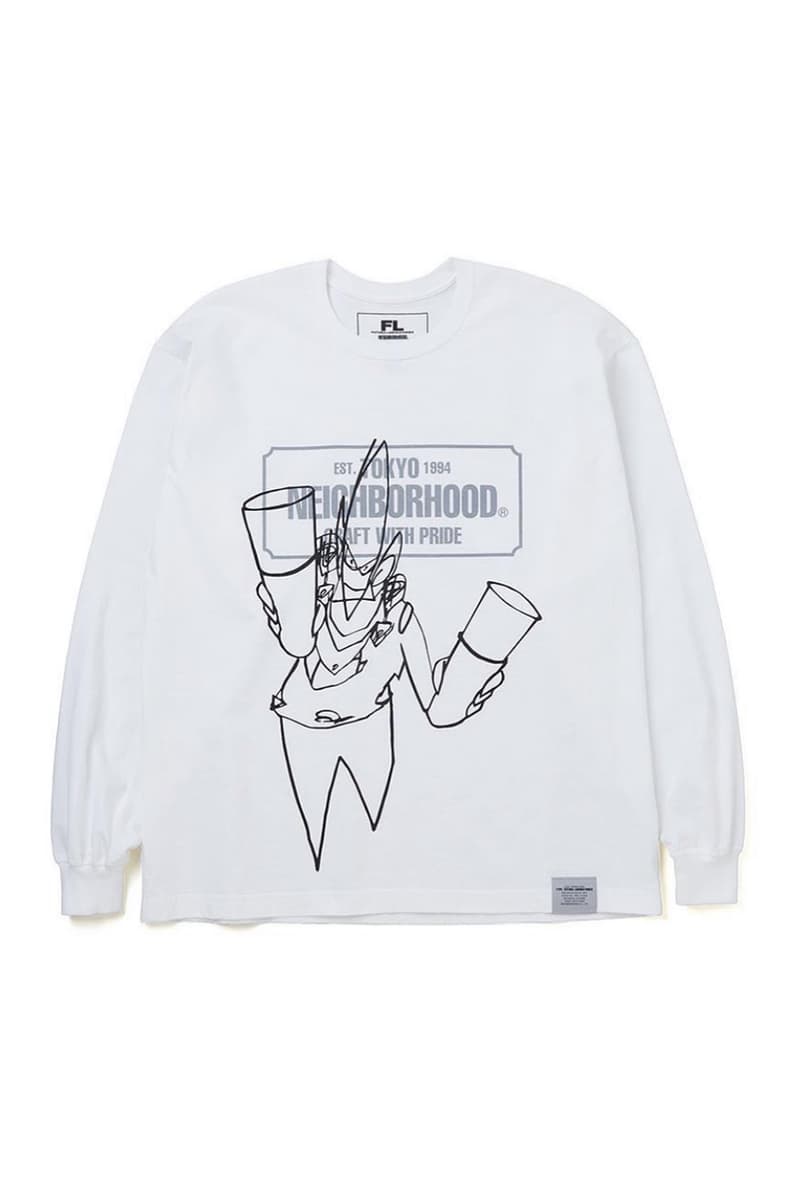 5 of 17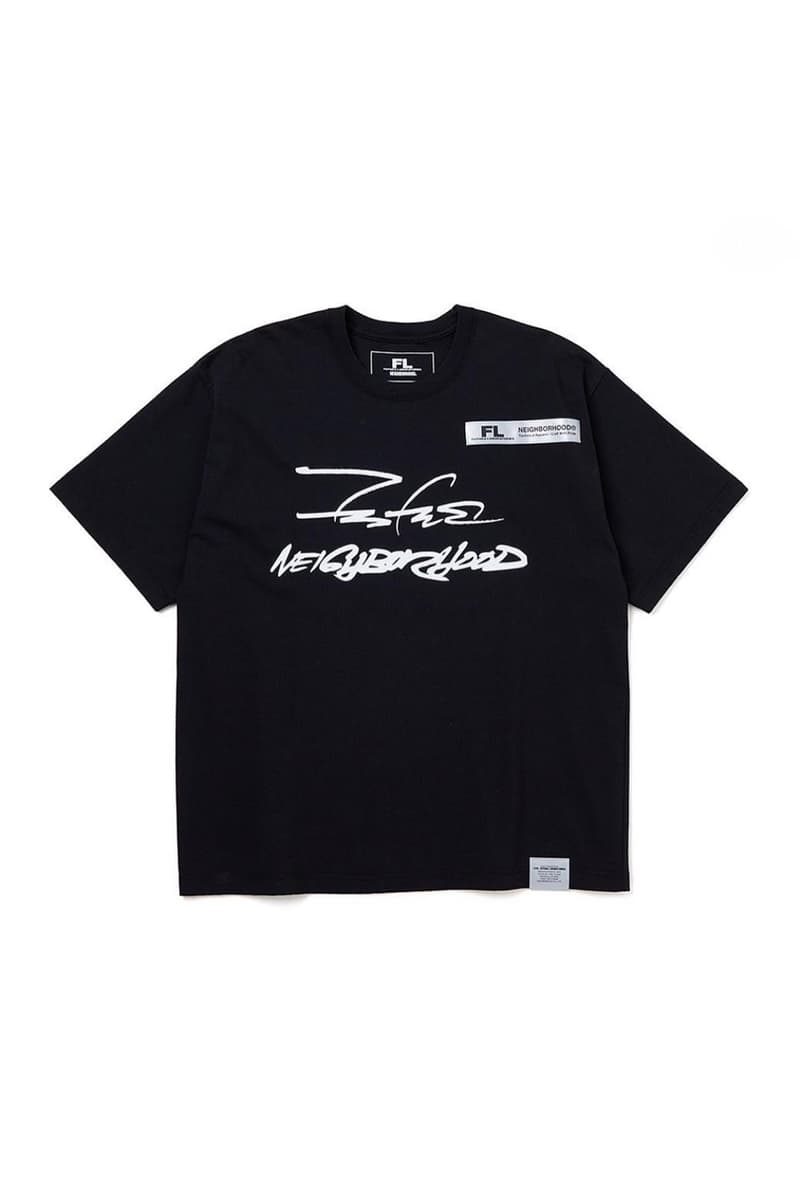 6 of 17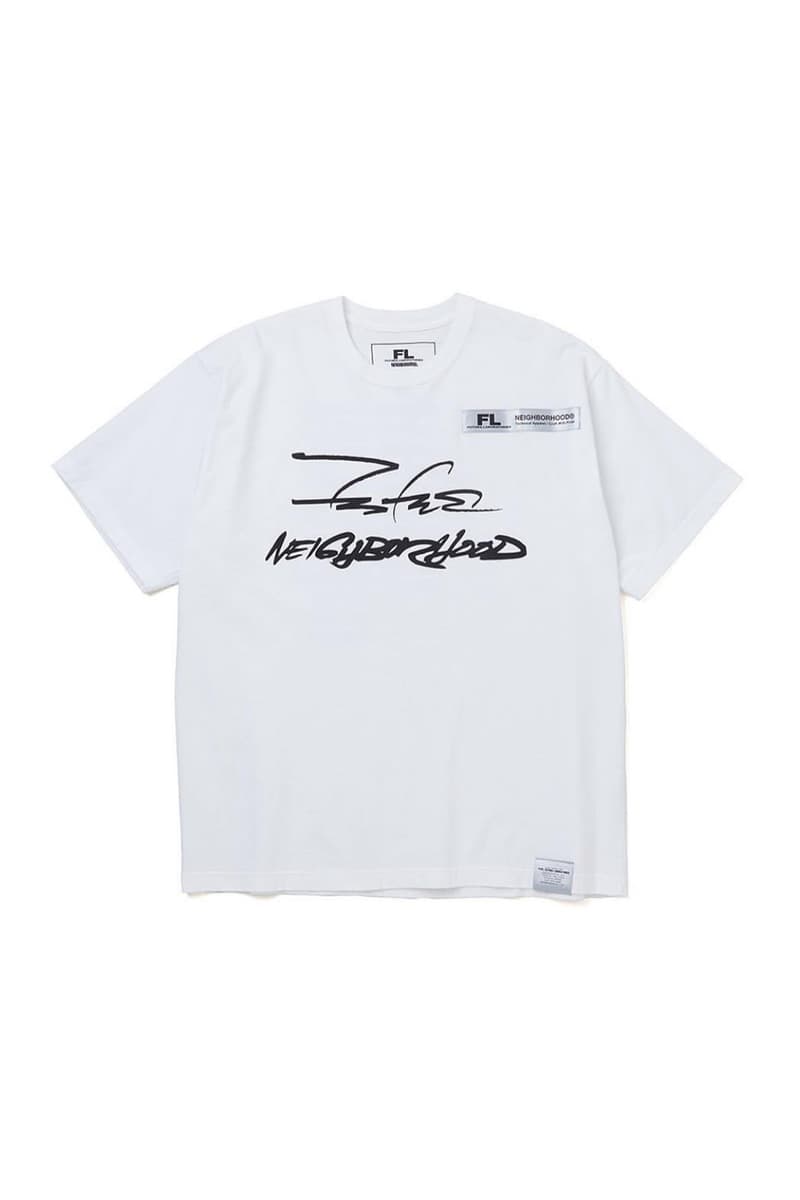 7 of 17
8 of 17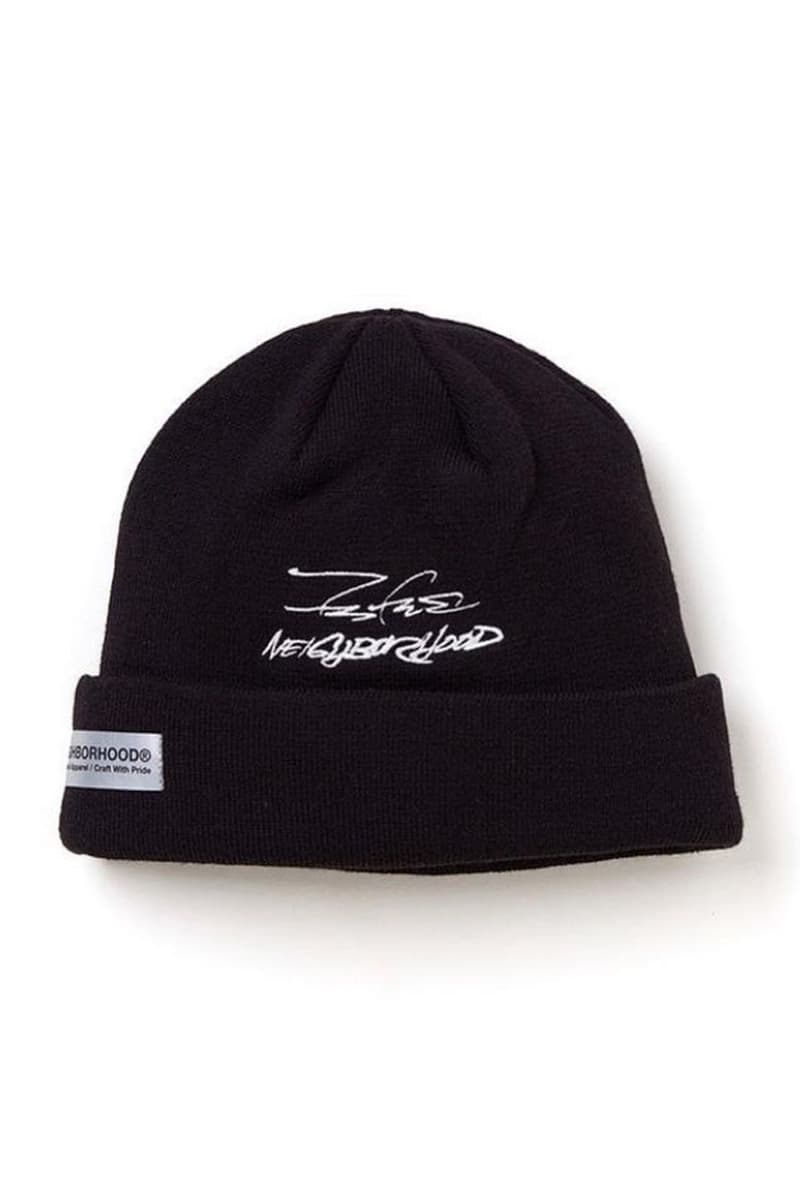 9 of 17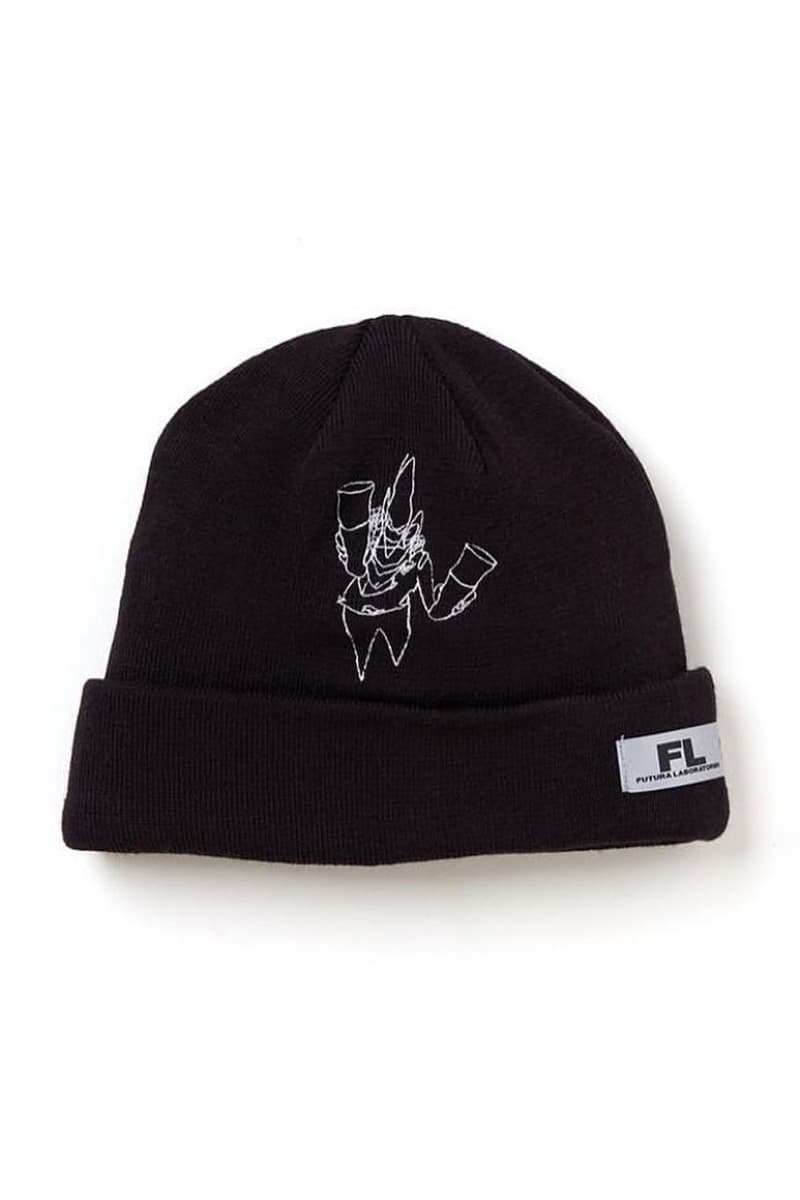 10 of 17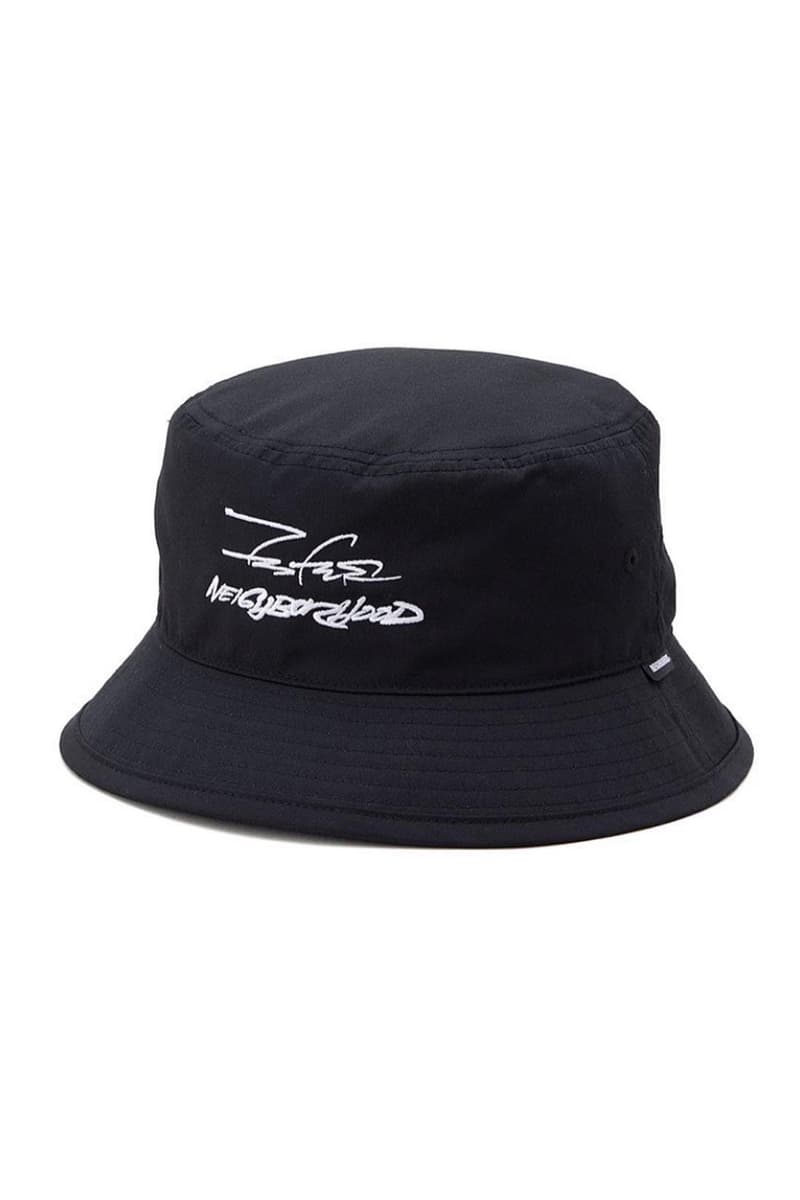 11 of 17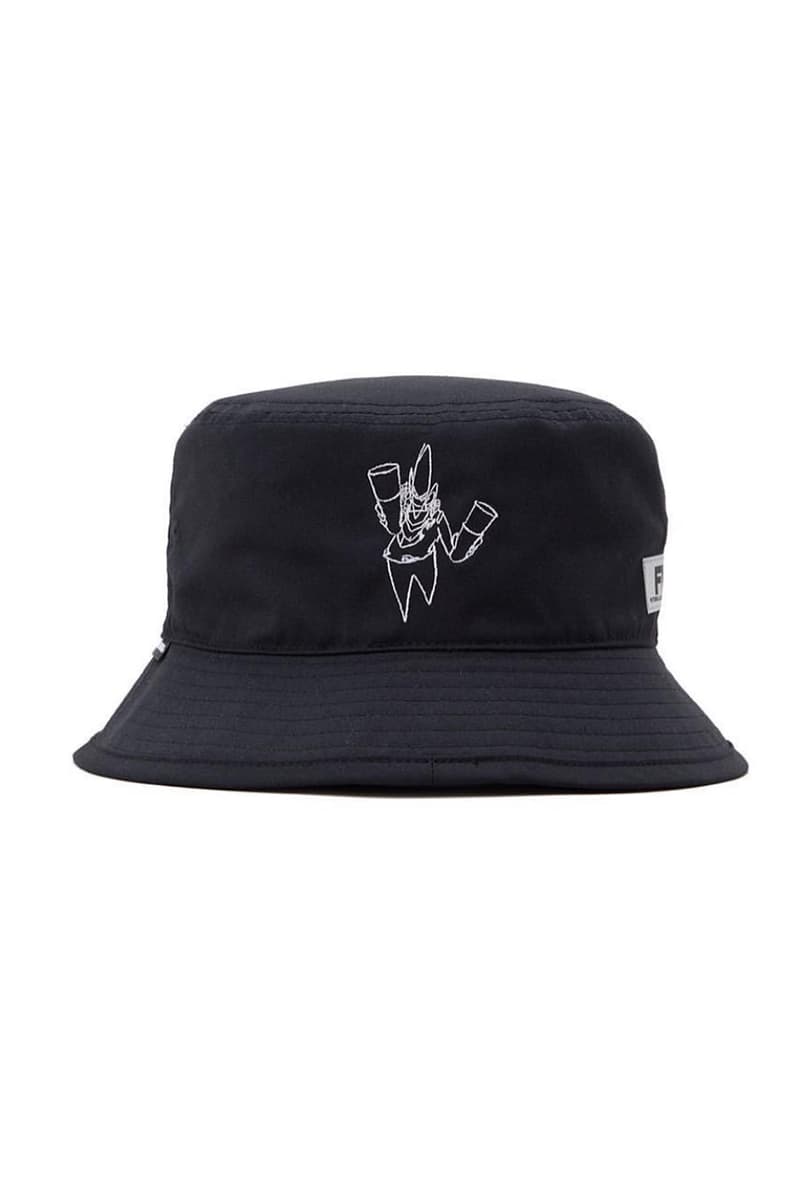 12 of 17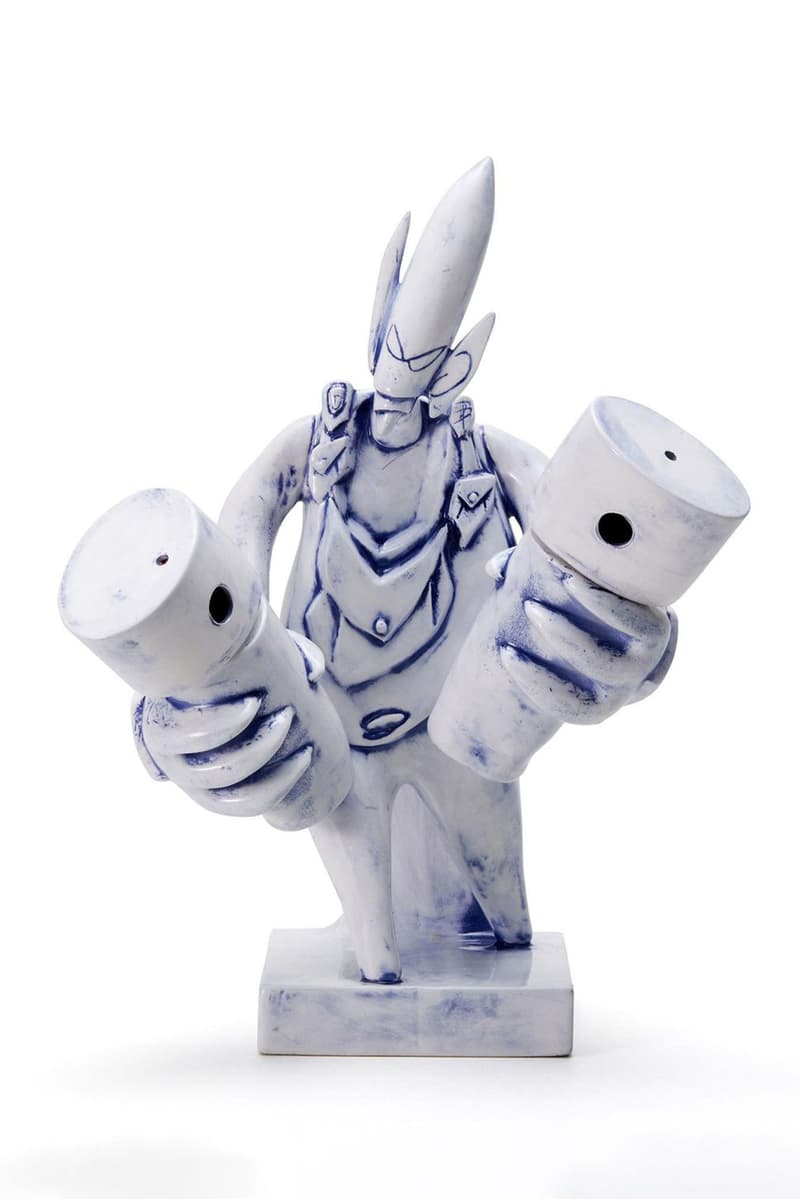 13 of 17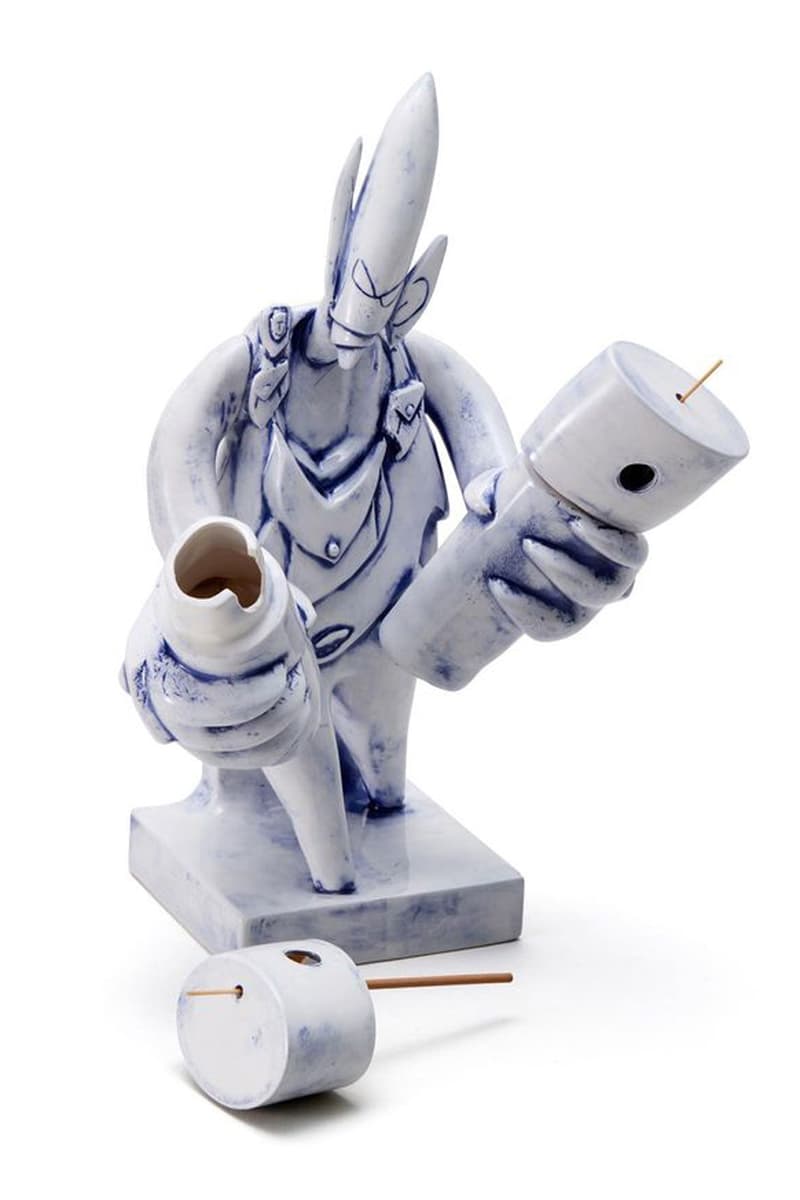 14 of 17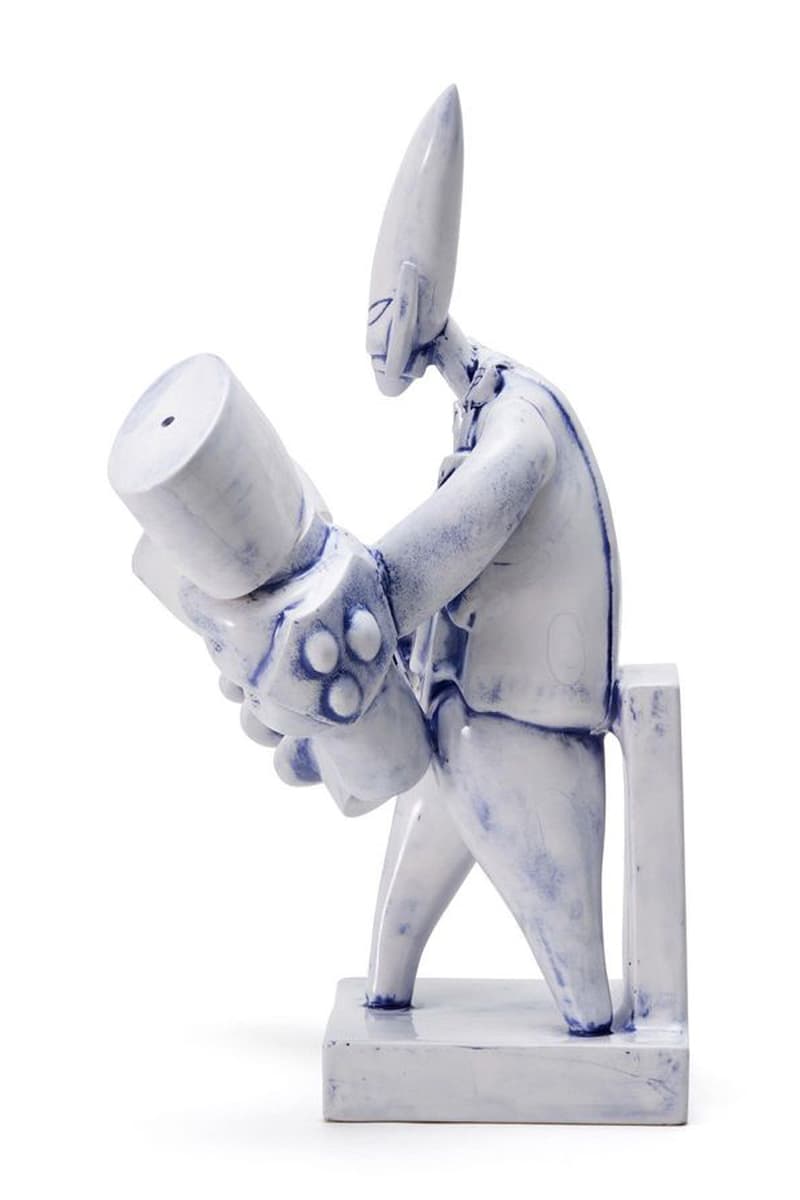 15 of 17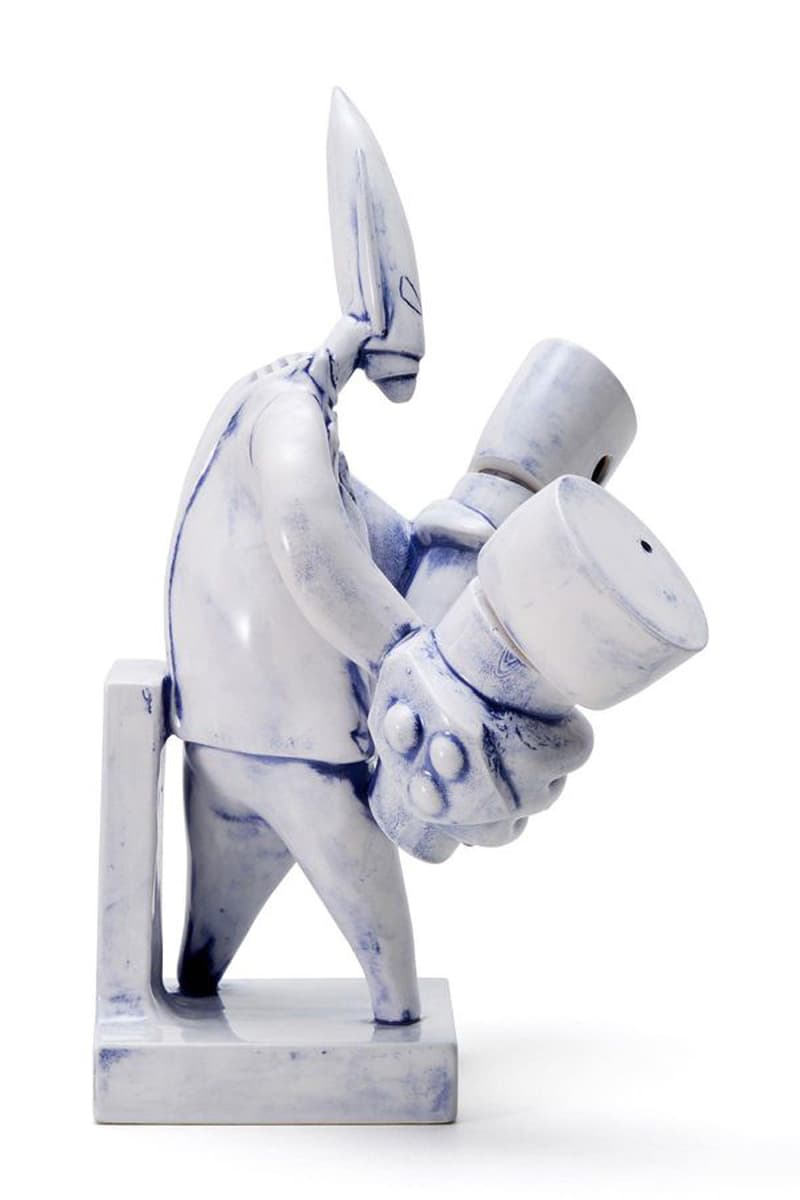 16 of 17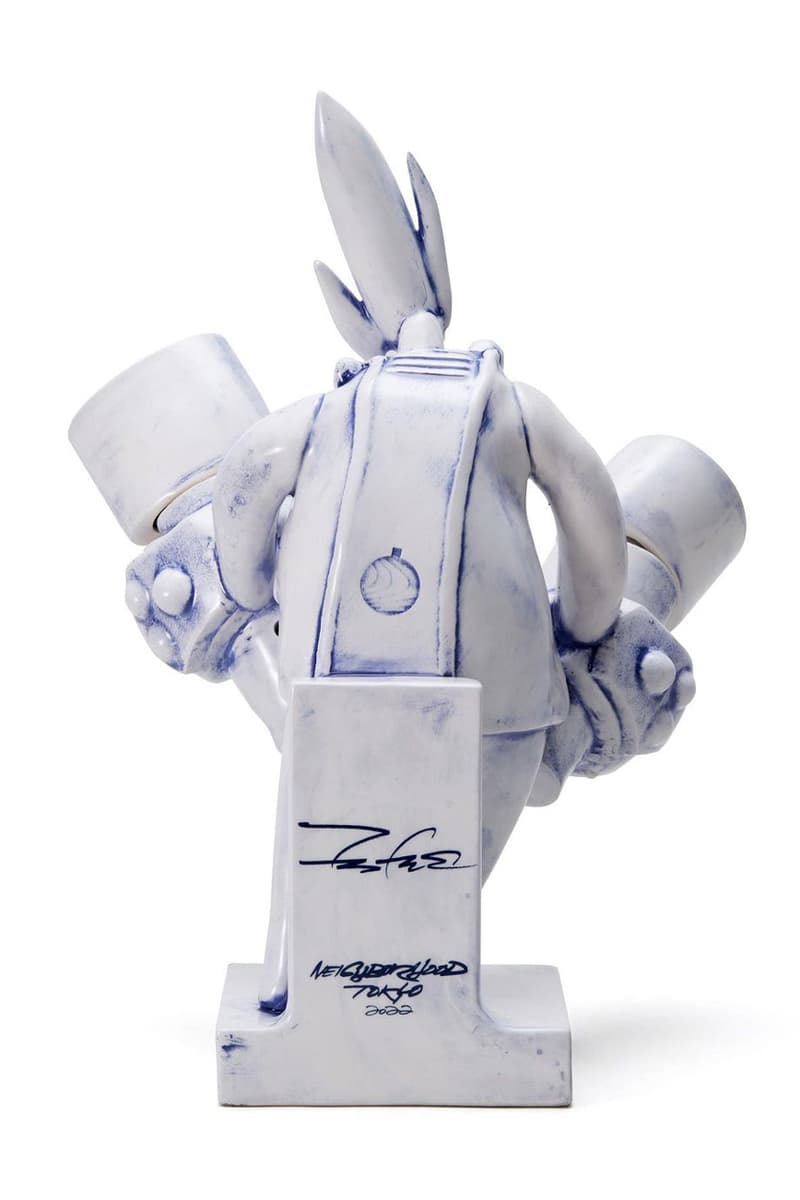 17 of 17
Kicking off the new year, Futura Laboratories has reconnected with Japanese streetwear label NEIGHBORHOOD for a "HOMESPRAY" collection that sees Futura 2000's Pointman character equipped with spray paint cans. The capsule includes five apparel styles with a Pointman incense chamber bolstering the range.
Clothing options begin with a split hoodie that features a dark gray base paired with a black layer visible at the hood, left sleeve and upper portion of the chest. A NBHD print rests on the black chest with Futura's signature overlaid across the front's center. As for the back, the capsule's signature Pointman with spray paint cans lands in white with a co-branded capsule tag found throughout the collection placed next to it. Longsleeves in black and white feature a NBHD stamp design on the front with the Pointman atop it and the capsule tag on the back. Black and white tees have Futura and NBHD signatures next to the capsule tag on the front with the back carrying the aforementioned Pointman and the full NBHD print from the split hoodie as well. A beanie and bucket hat both appear in black with the duo's signatures on the front, the Pointman on the back and a capsule tag attached to its side. Lastly, a Pointman incense chamber appears in NBHD's classic ceramic white and blue, holding spray cans that serve as the host for the incense itself.
Release for the Futura Laboratories x NEIGHBORHOOD "HOMESPRAY" capsule takes place January 2 via NEIGHBORHOOD. The Pointman incense chamber will be open for a raffle exclusively via the brand's online store starting January 2 at 12pm JST and ending on January 3 at 12pm JST with winners announced January 9 at 12pm JST. See the posts below for additional details.
View this post on Instagram
View this post on Instagram
In other fashion news, a preview of HUMAN MADE's Season 25 Spring/Summer 2023 collection has arrived, launching today via its online and offline stores.