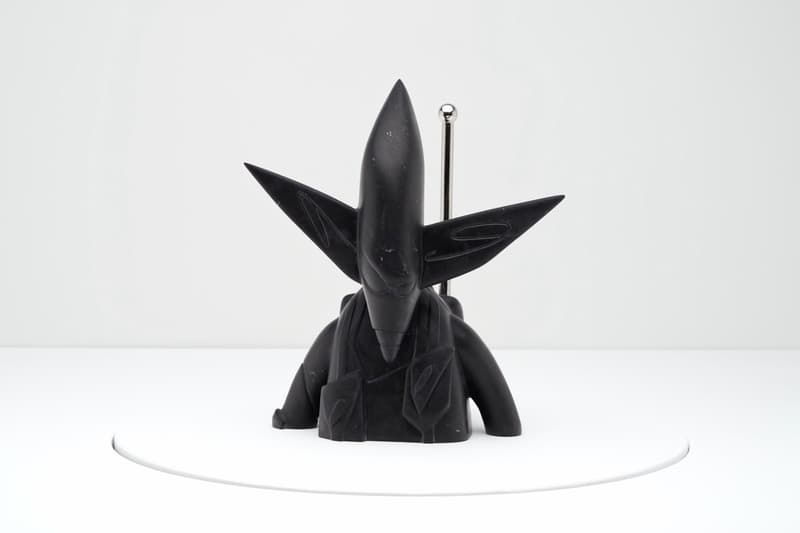 1 of 7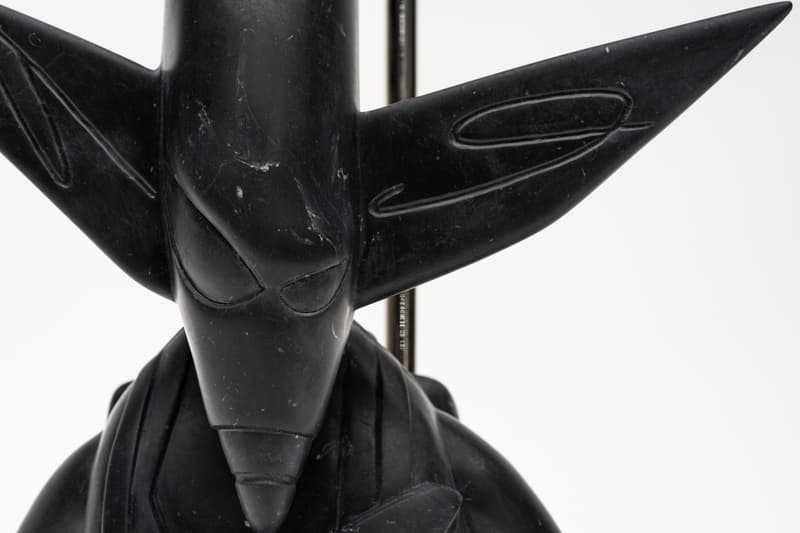 2 of 7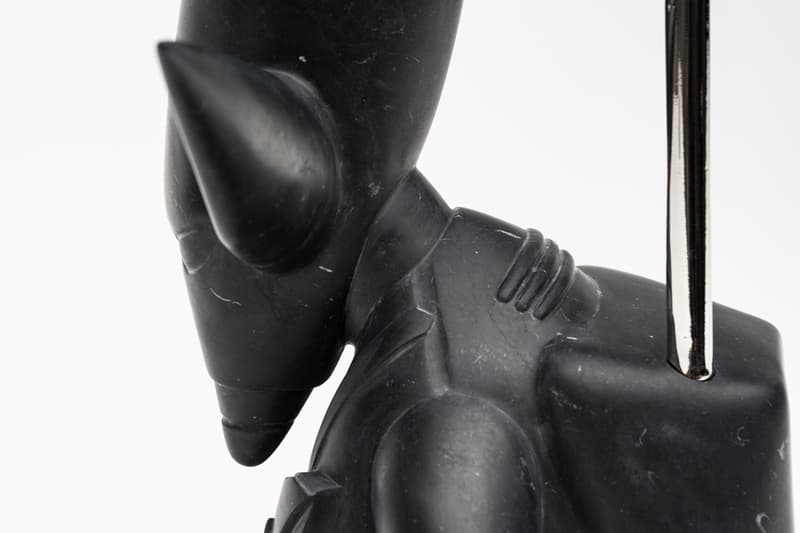 3 of 7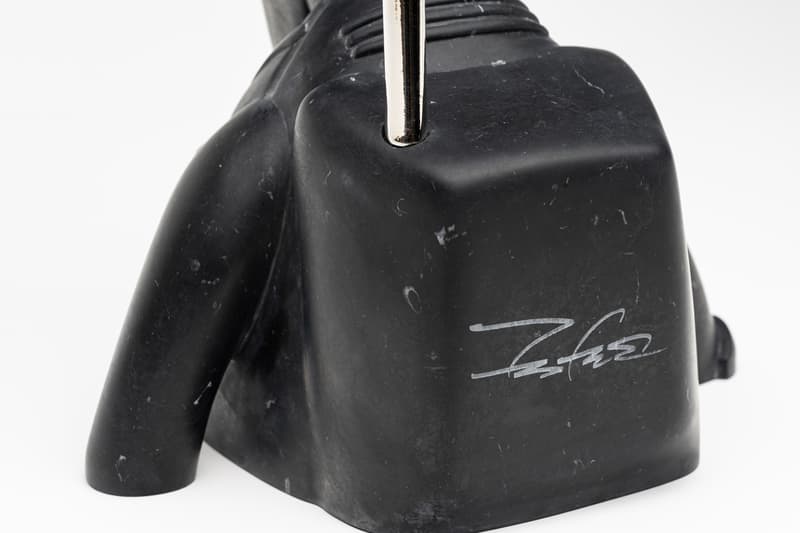 4 of 7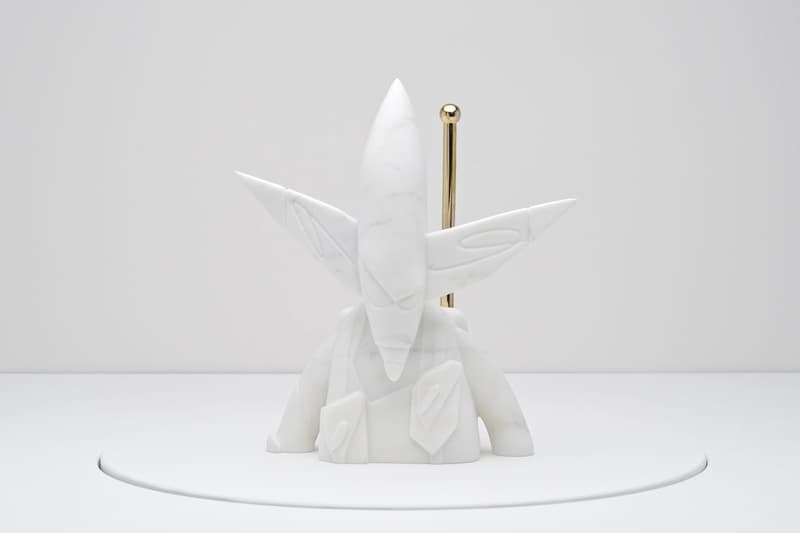 5 of 7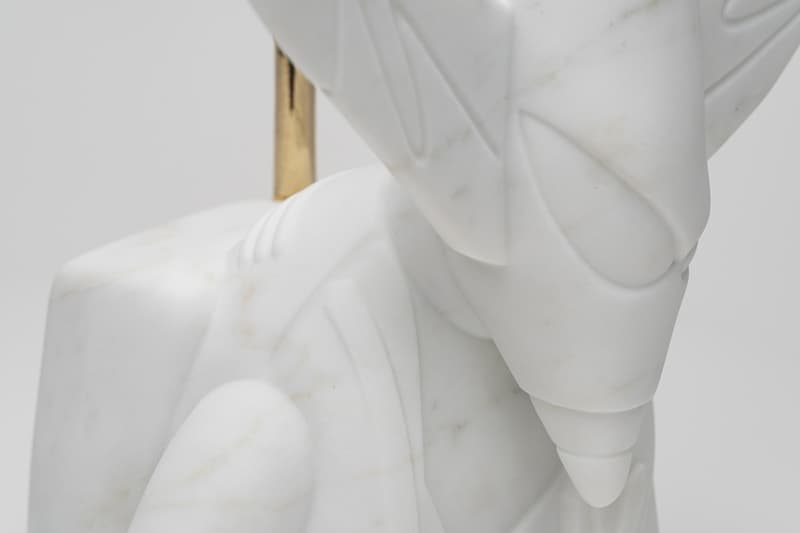 6 of 7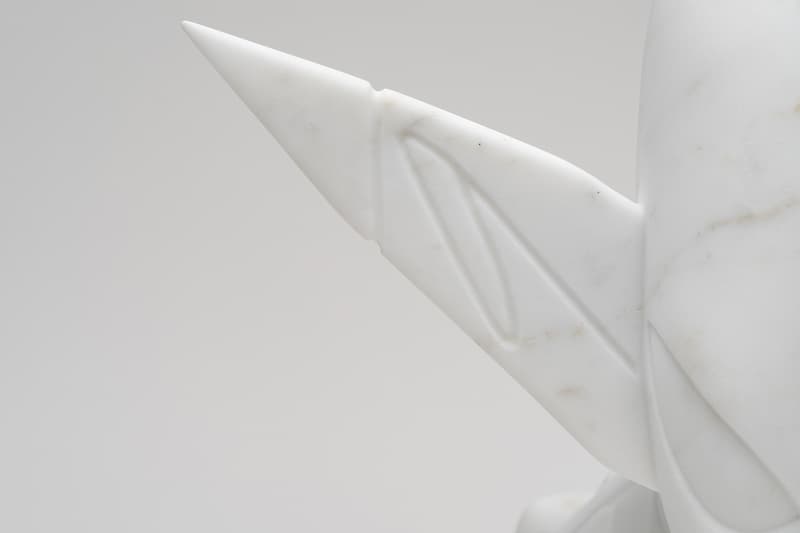 7 of 7
Futura and Avant Arte Cast Pointman in Pristine Carrara Marble
'MARBLEANGELO' is an edition of 30 and will release on December 19.
---
Pointman, Pointman, Pointman. Over the years, Futura's signature character has teleported from one medium to the next, always reflecting the American artist's penchant for science fiction and his ambition to be "out in front of the group."
Made in collaboration with Avant Arte, the next stop in Pointman's journey is pristine Carrara marble. Aptly titled MARBLEANGELO, the two sculptures — available in black and white — present a dialogue between past and present, where the ancient material comes in contact with Futura's enigmatic alien figure and more contemporary details such as a polished brass antennae.
"Where do I see the Pointman going? He's in advance of all of us, so he'll have to report back and let me know," said the artist in a statement. Each sculpture was meticulously crafted through an intricate process that Futura travelled to Italy to observe and understand.
Like the medium itself, MARBLEANGELO comes with a heavy price tag of $8,547 USD and is highly limited to an edition of 30. The sculptures will release on Monday, December 19 at 9am ET.
For more on art, AllRightsReserved and OSGEMEOS unveil The Giant bronze sculpture.