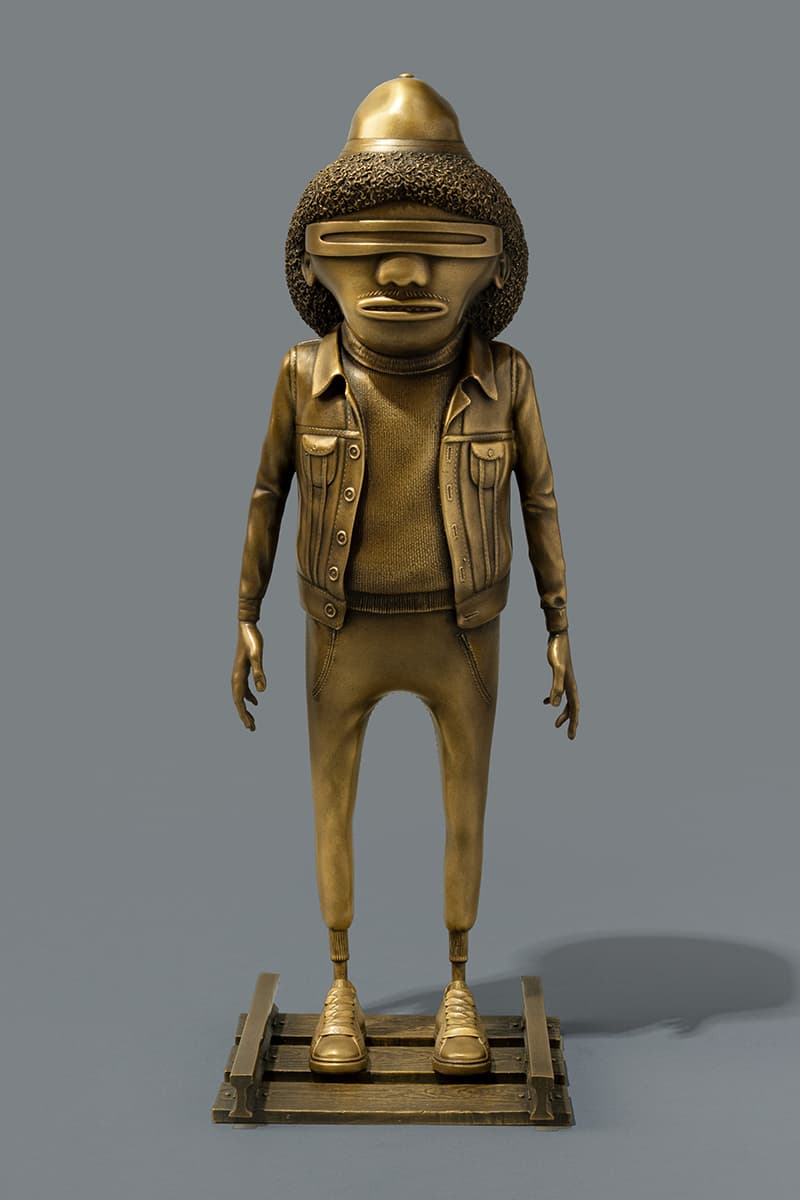 1 of 5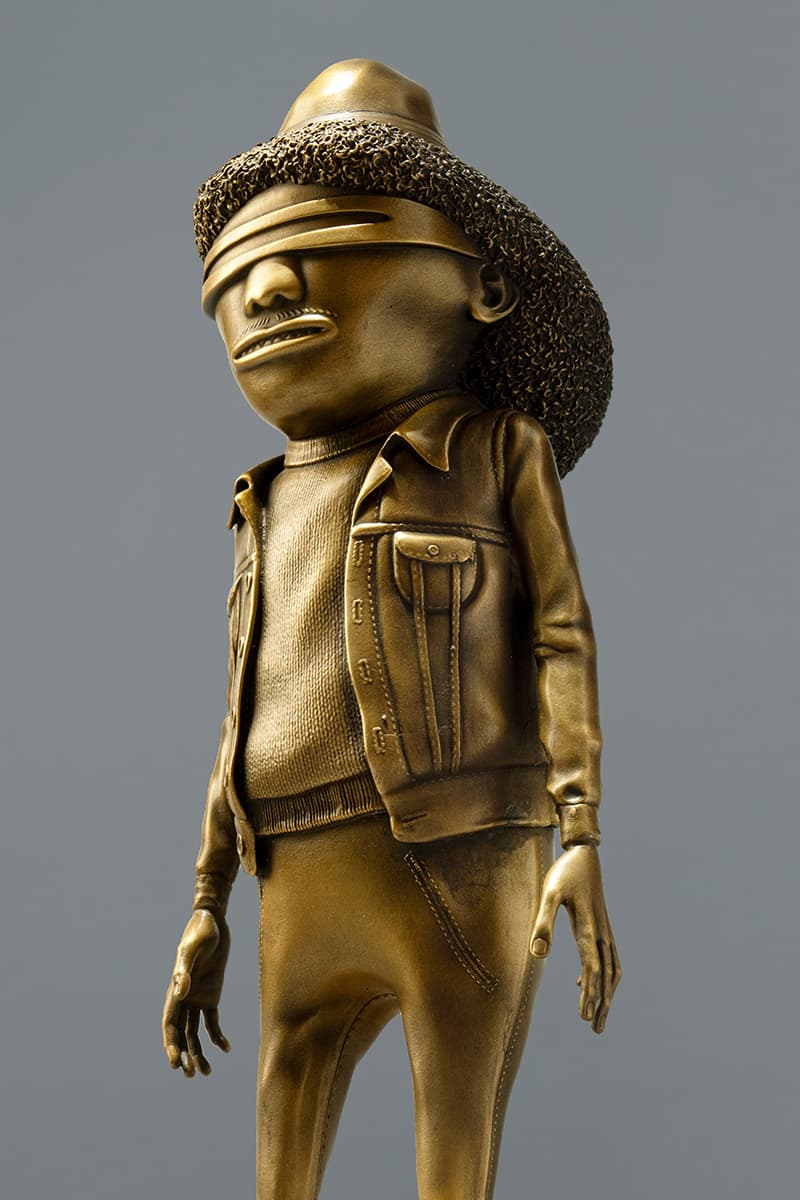 2 of 5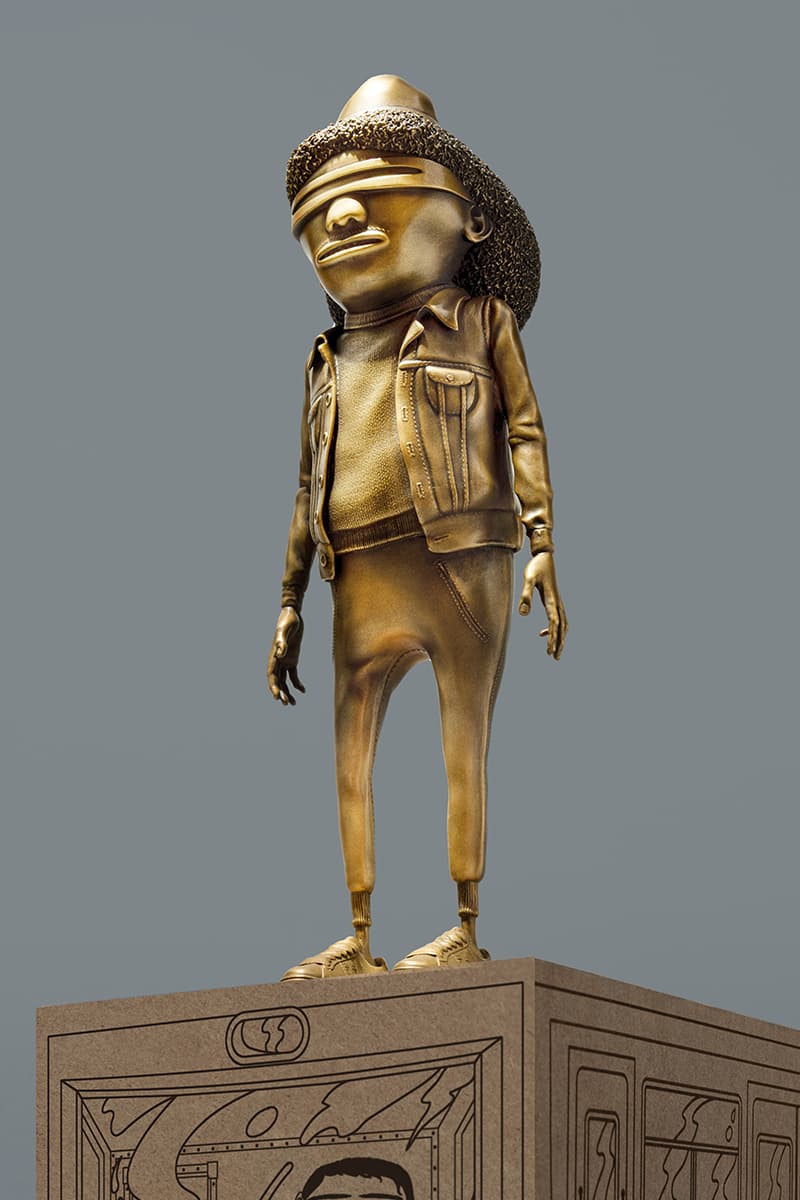 3 of 5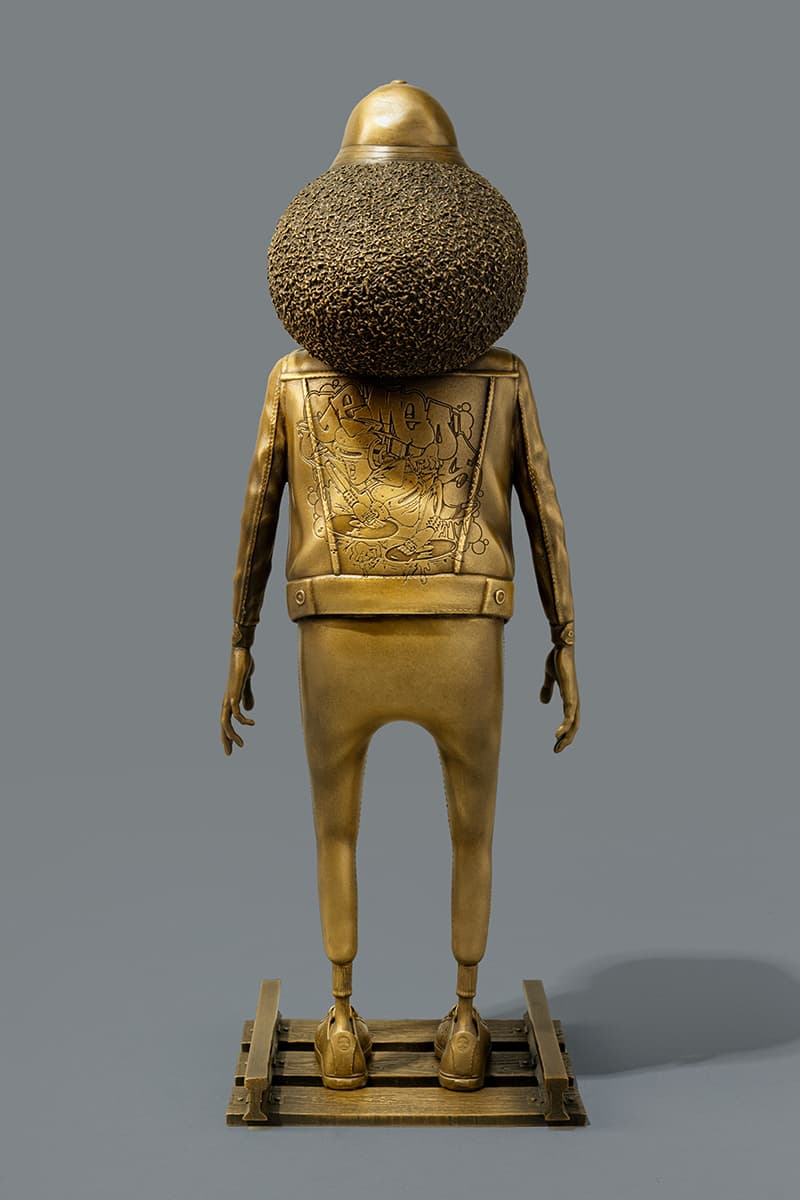 4 of 5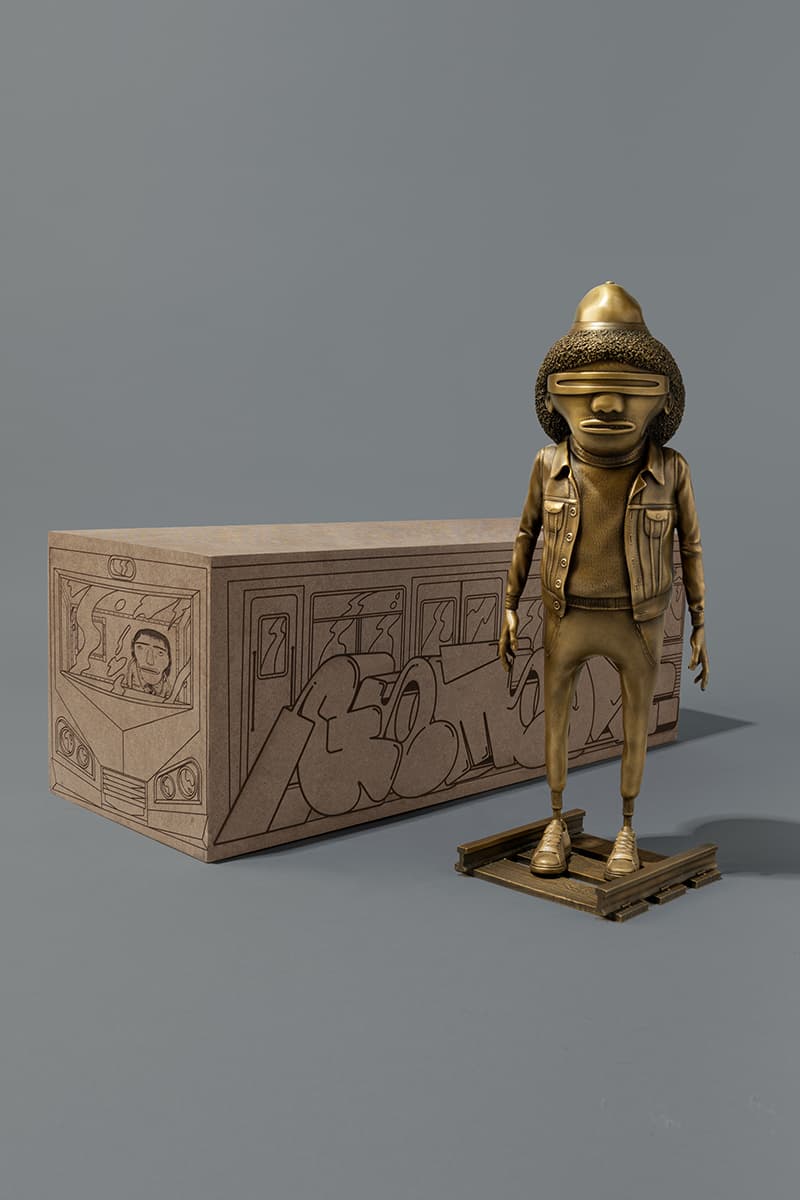 5 of 5
AllRightsReserved and OSGEMEOS Unveil 'The Giant' Bronze Sculpture
A tiny-yet-mighty creation.
---
Continuing its artful releases, AllRightsReserved has now connected with Brazilian artist duo OSGEMEOS to bring their yellow-hued characters to life. The Giant draws from the fantasy universe of OSGEMEOS, a fanciful outlook that fuses oneself and the world with positive energy.
Widely known as "The Twins" in Portuguese, OSGEMEOS, the Brazilian twin brothers of Gustavo and Otavio Pandolfo's works create a fantastical private universe. In the universe, known as "TRITREZ," long-limbed characters and surrealistic landscapes can be found and expressed through paintings, murals, sculptures, installations, and videos. Aside from aesthetic influences drawn from hip-hop and youth culture, is a reverence and reflection of contemporary and Brazilian culture.
Limited to an edition of 31, AllRightsReserved x OSGEMEOS The Giant is rendered with meticulous craftsmanship in bronze. "Our giant is LOVE, and we hope to bring positive energy and spirit to the whole world," said OSGEMEOS. The elaborate figurative sculpture stands 14.4 inches tall and is marked by textured hair, detailing on the outfit, and a train-like wooden box and a piece of rail for display.
The release is inspired by OSGEMEOS "GIANT" project and comes accompanied by a 3D animation in collaboration with Flooul Animation. The OSGEMEOS-directed visual sees The Giant travel around the city standing on top of the train with the track symbolizing an ongoing life journey. "The guy standing on the track looks like he is thinking where to go," said OSGEMEOS, "He can find the best way to go because he's the top guy, the giant, so he can see far."
Coming with a certificate of authenticity, AllRightsReserved x OSGEMEOS The Giant bronze sculpture will be available via a draw at DDT Store from 28 November until 1 December.
View this post on Instagram
In case you missed it, Scizor inspires VØID's latest Nike Air Force 1 concept.