Here's What Went Down at Sole Superior 2022
Back after a two-year hiatus.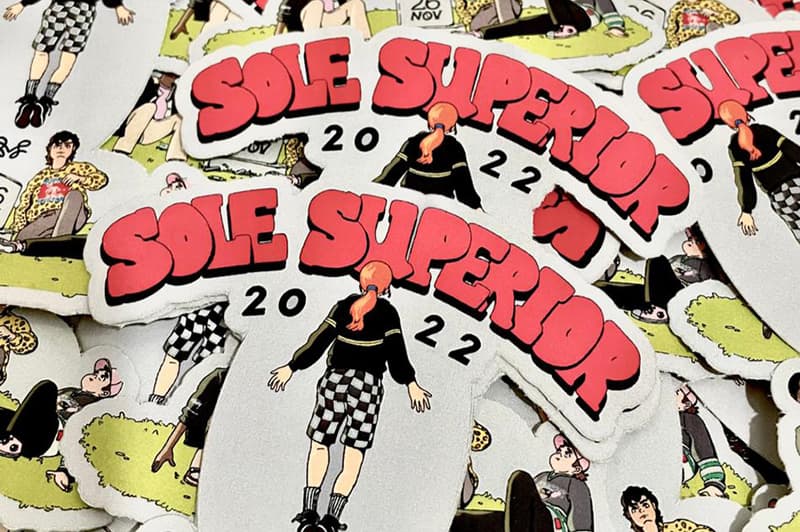 Sneakerheads in Singapore rejoiced as the country's OG sneaker convention Sole Superior returned for its ninth edition on November 26 after a two-year break. Held at the Berlin-inspired underground club Drip in the heart of Orchard Road, the event once again brought sneaker and streetwear enthusiasts together to celebrate the culture they cherish.
On top of the curated lineup of independent vendors peddling their freshest drops, the community marketplace debuted an exclusive collaborative sneaker design by Sole Superior and Indonesian footwear label Saint Barkley inspired by scratch-and-sniff stickers from the 1980s. This year's limited-edition SUPERIOR THINGS merch also features an iconic scene in Stranger Things 4, illustrated by local artist JL and produced in collaboration with YAUDS.
The cool vibes at the event was set by Binary, a collective of "low tech electronic music" acts that span such underground genres as Chipdoom, Chiptune, Industrial Dark Synth and Digital Punk Rock. The eclectic DJ and live set included SWITCHBLADES, Sludgefeast, Microchip Terror and N3M3515.
The highlight of the day was the launch of SUPERIOR FRIENDS, a digital showcase that culminates almost a decade's worth of artist collaborations. Peep the amazing works from artists like Pras The Bandit, Lonerslugs and Preety Chill and get the chance to own a piece of their digital art through the public auction slated for December 1 to 14.
Even more exciting things are lined up as Sole Superior heads into its 10th year in 2023, so be sure to stay tuned for more updates.