VAIN's FW23 McCouture Is a Lovin' Homage to the Golden Arches
Nostalgia is served fresh and fast inside a Helsinki McDonalds, dishing Big Mac gloves, upcycled staff uniforms and not-so-happy straight jacket belts.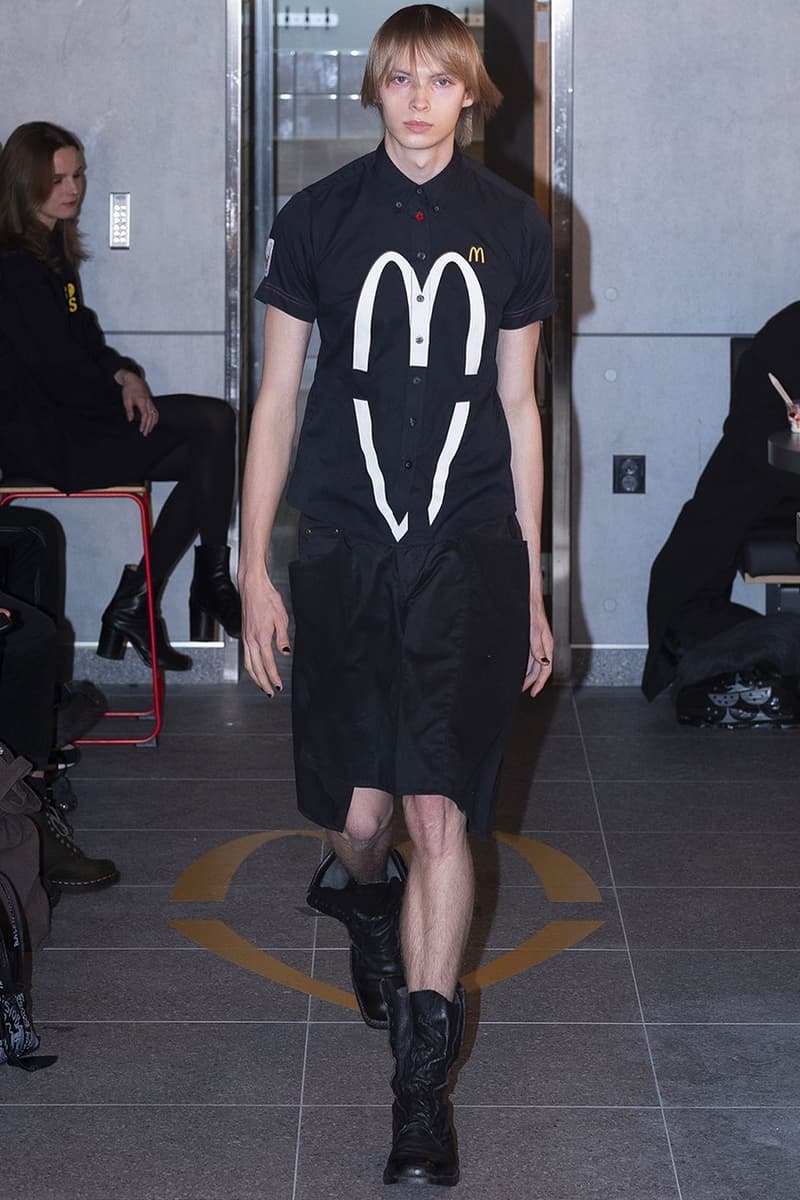 1 of 19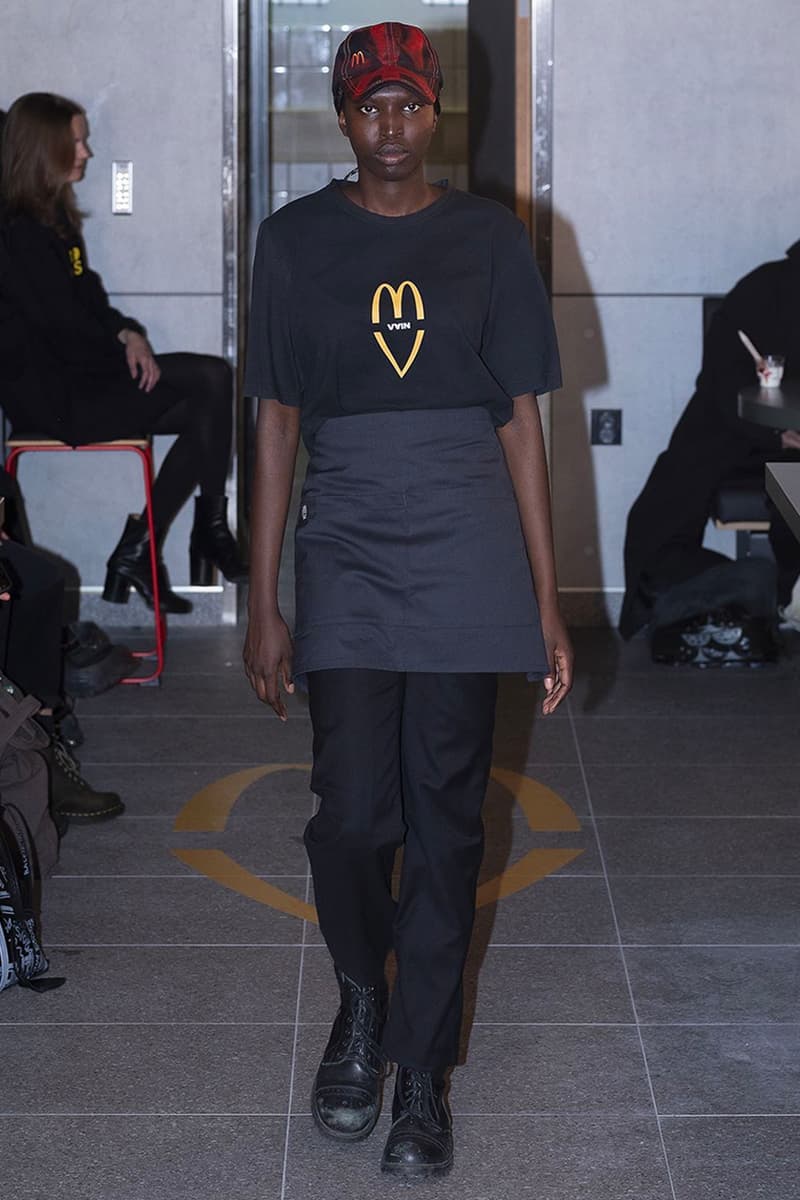 2 of 19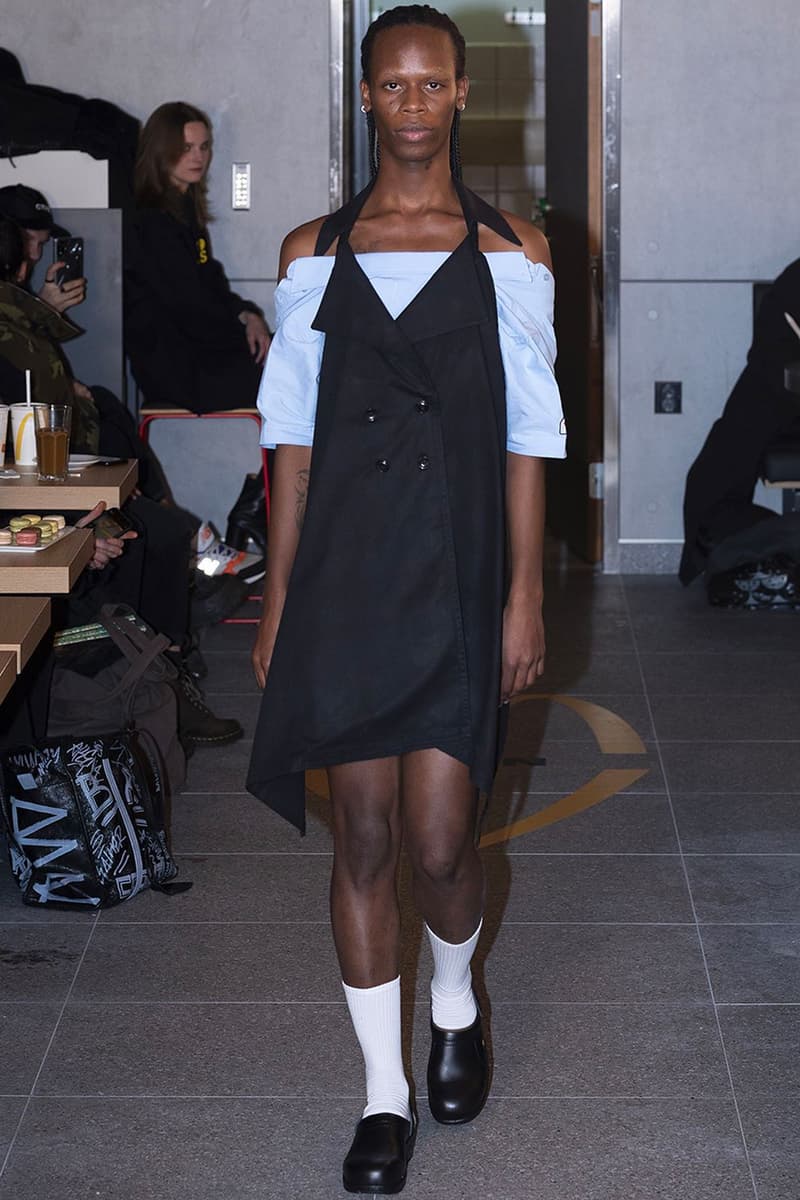 3 of 19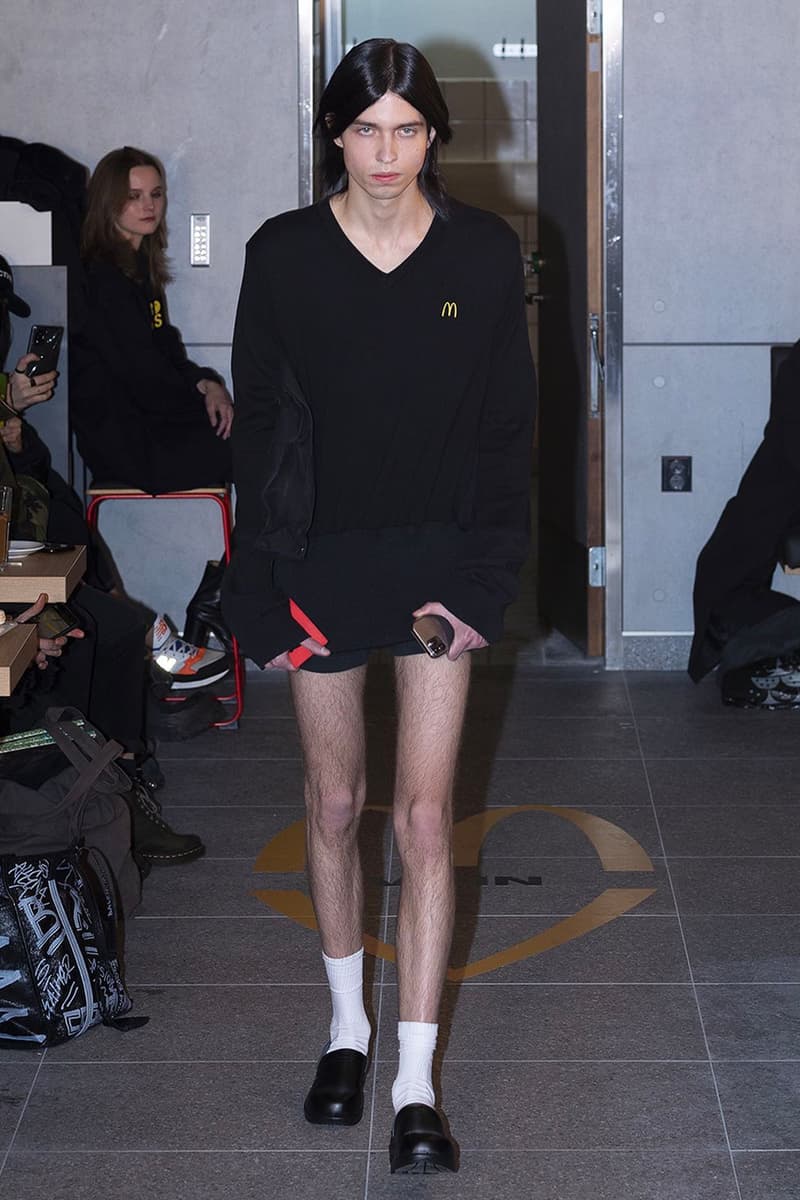 4 of 19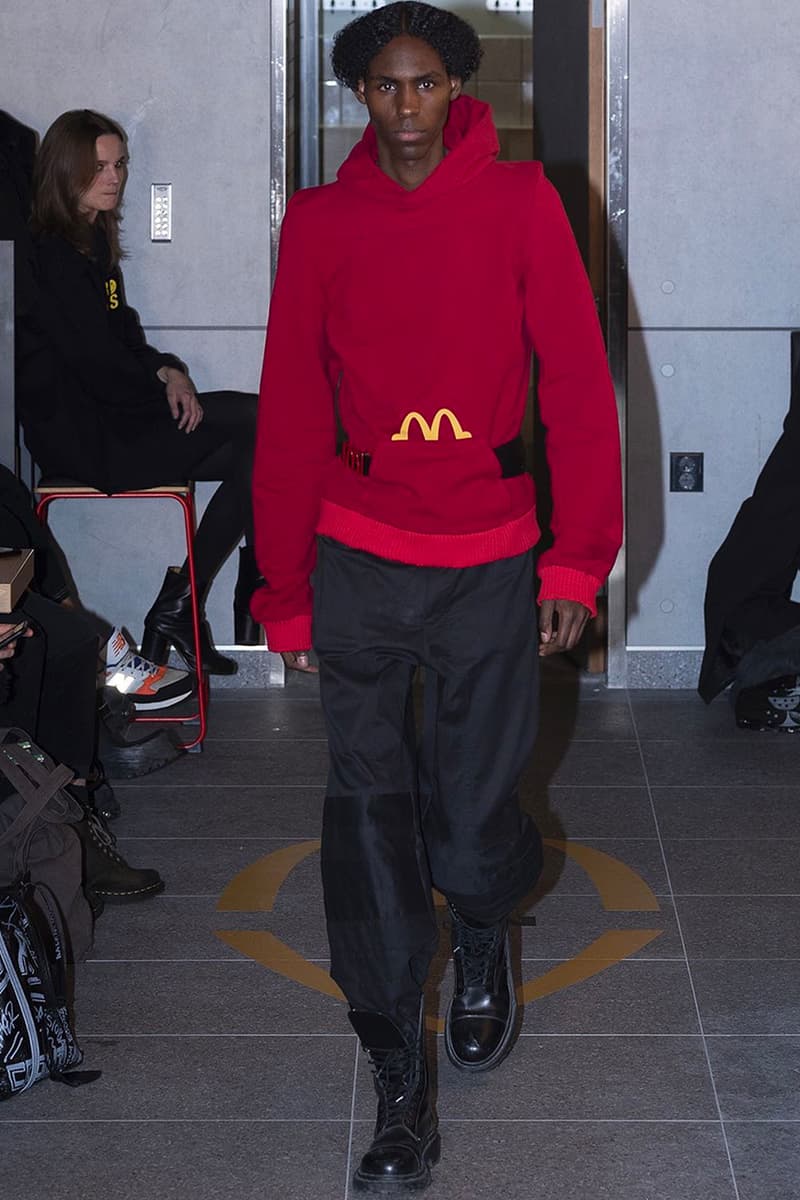 5 of 19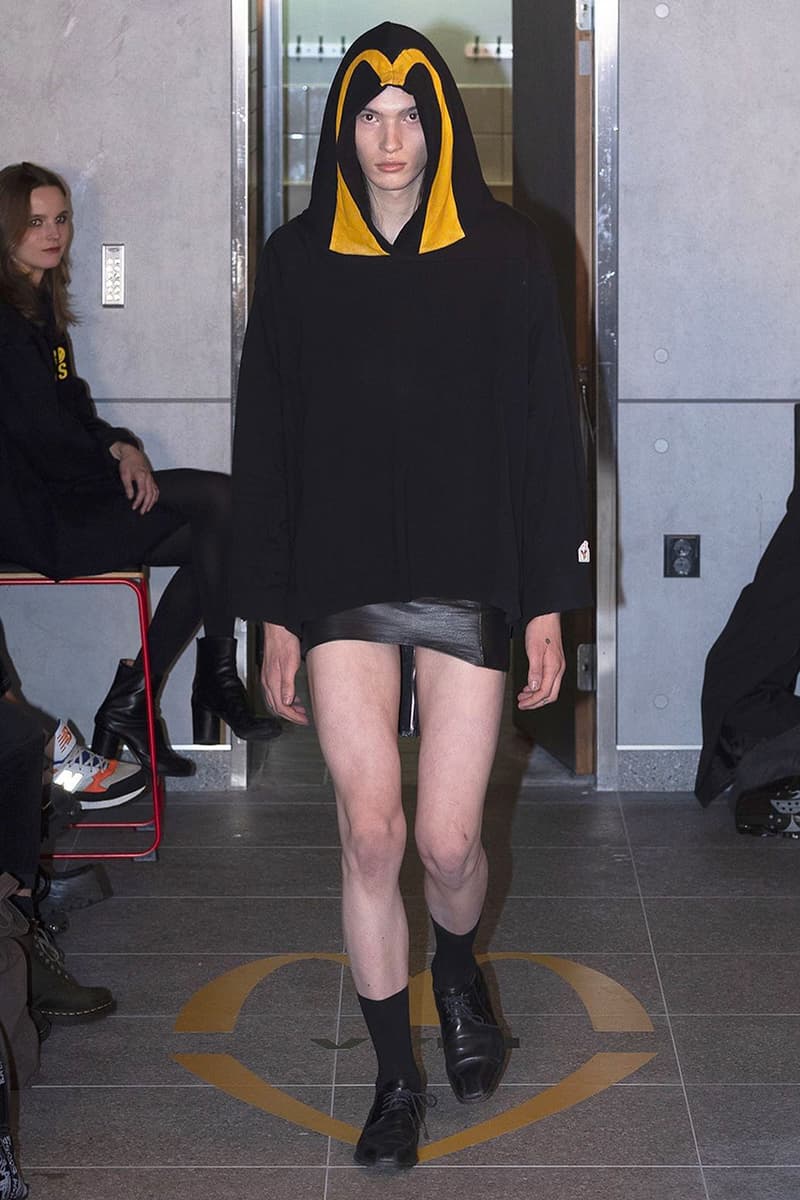 6 of 19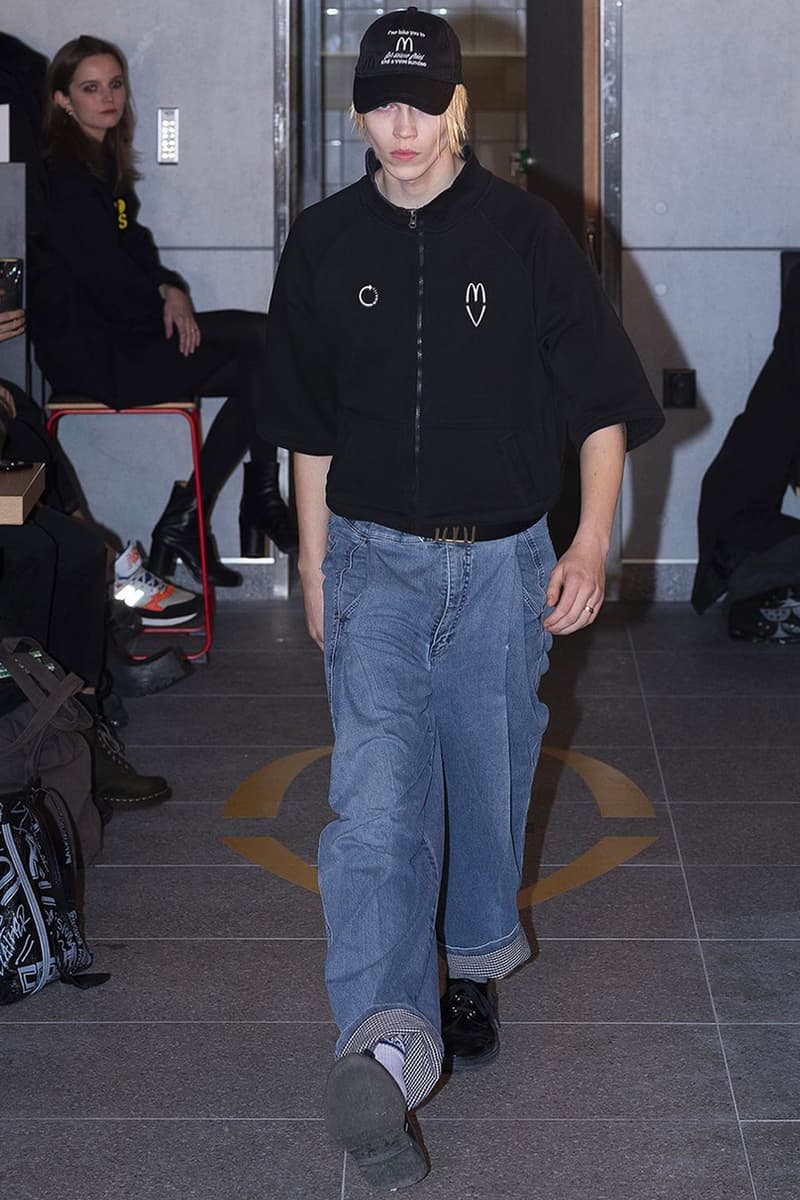 7 of 19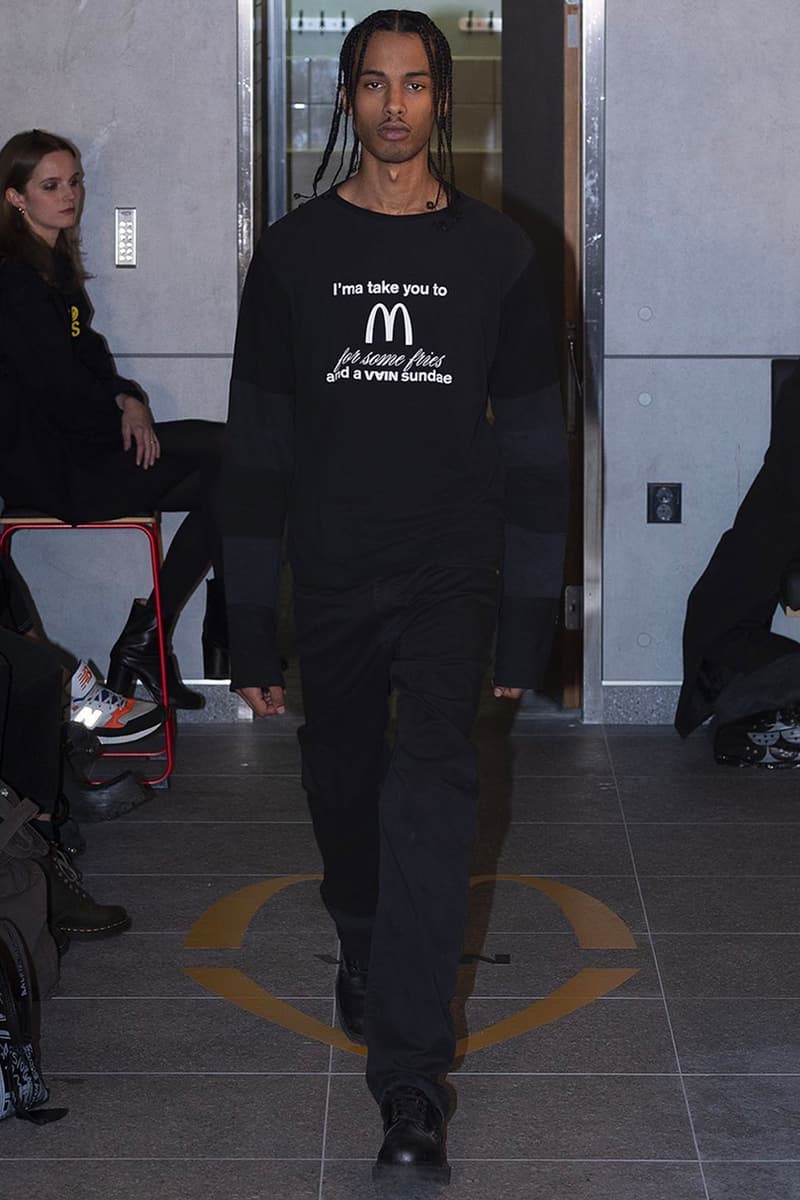 8 of 19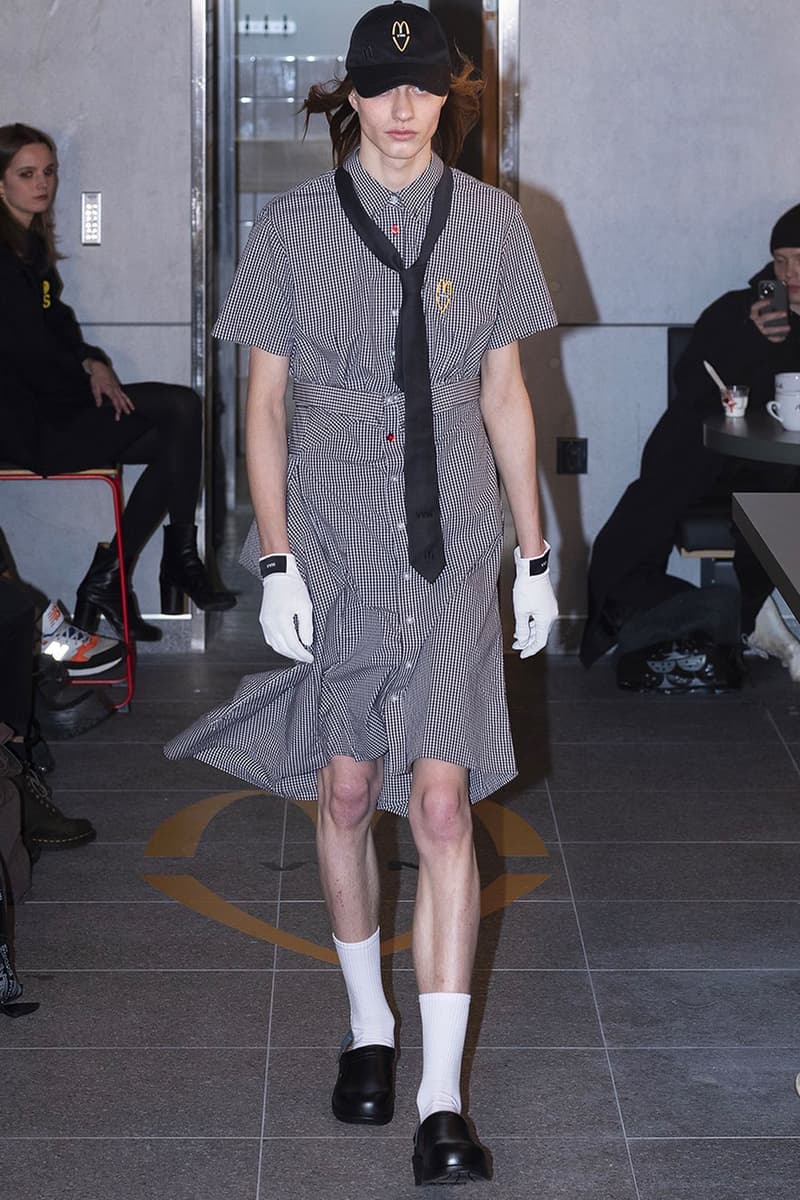 9 of 19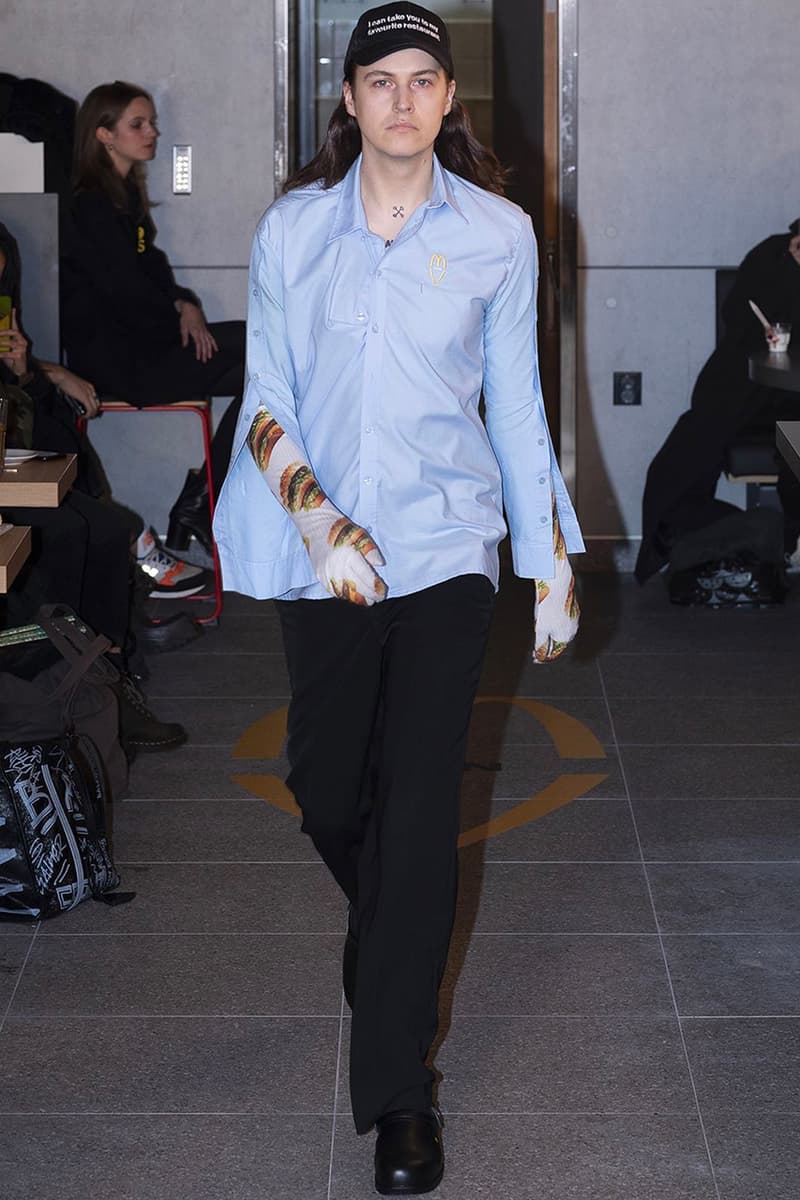 10 of 19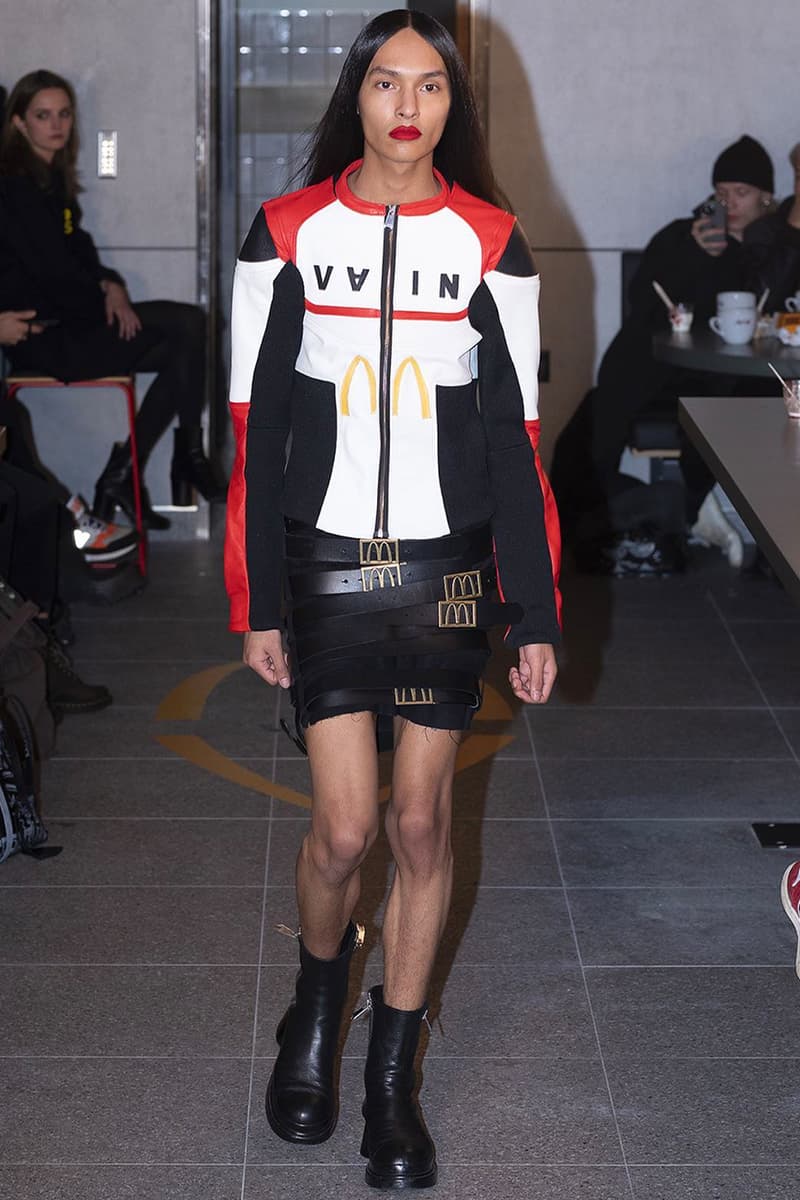 11 of 19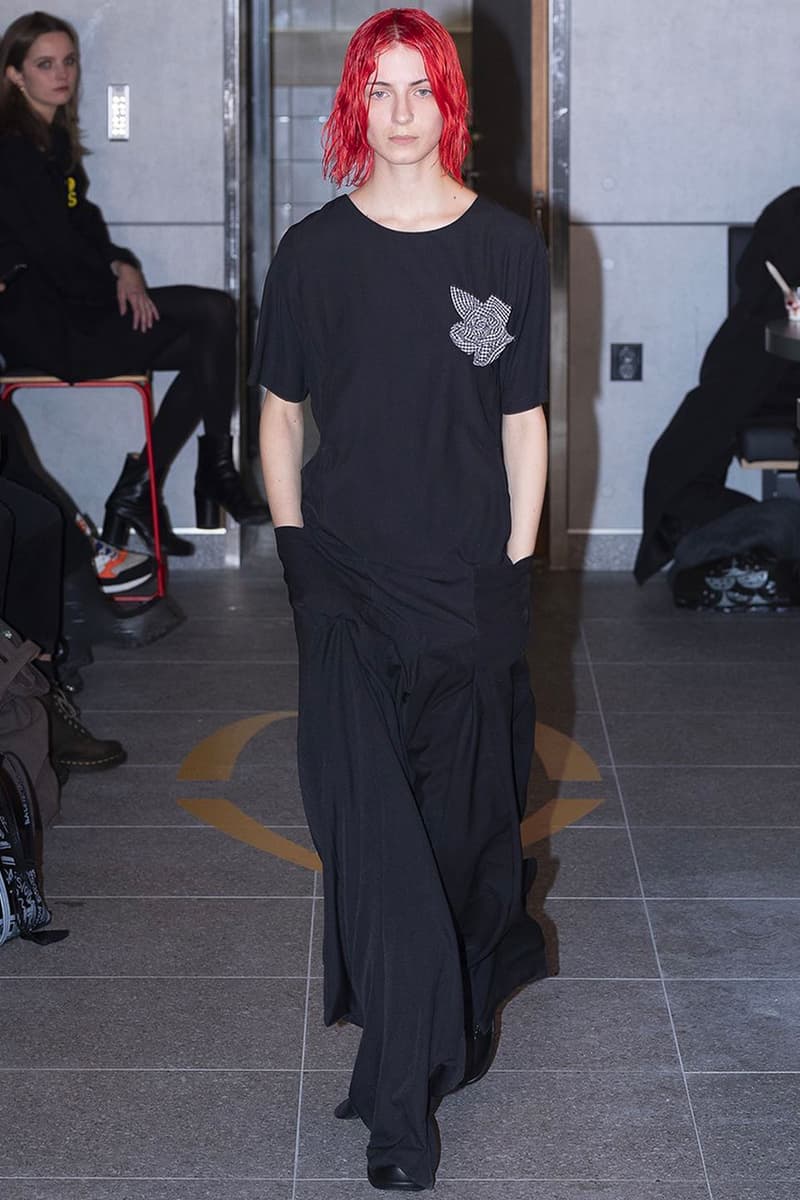 12 of 19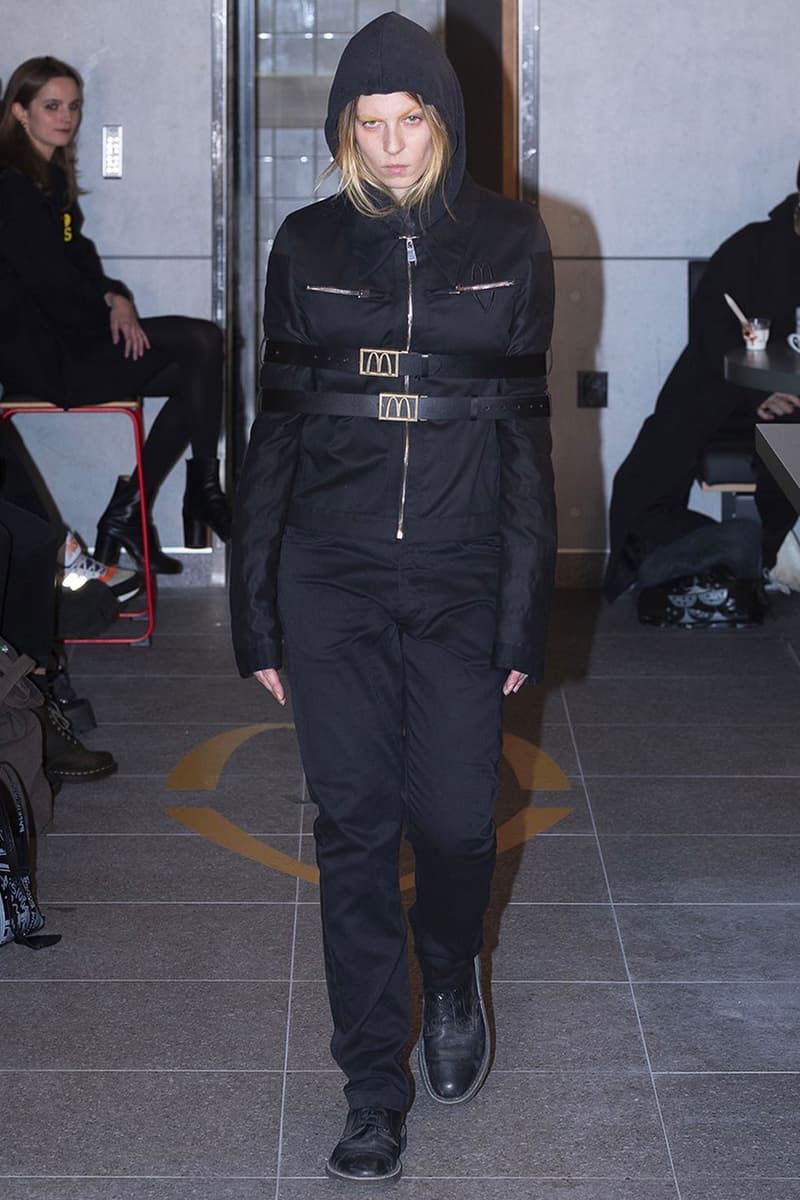 13 of 19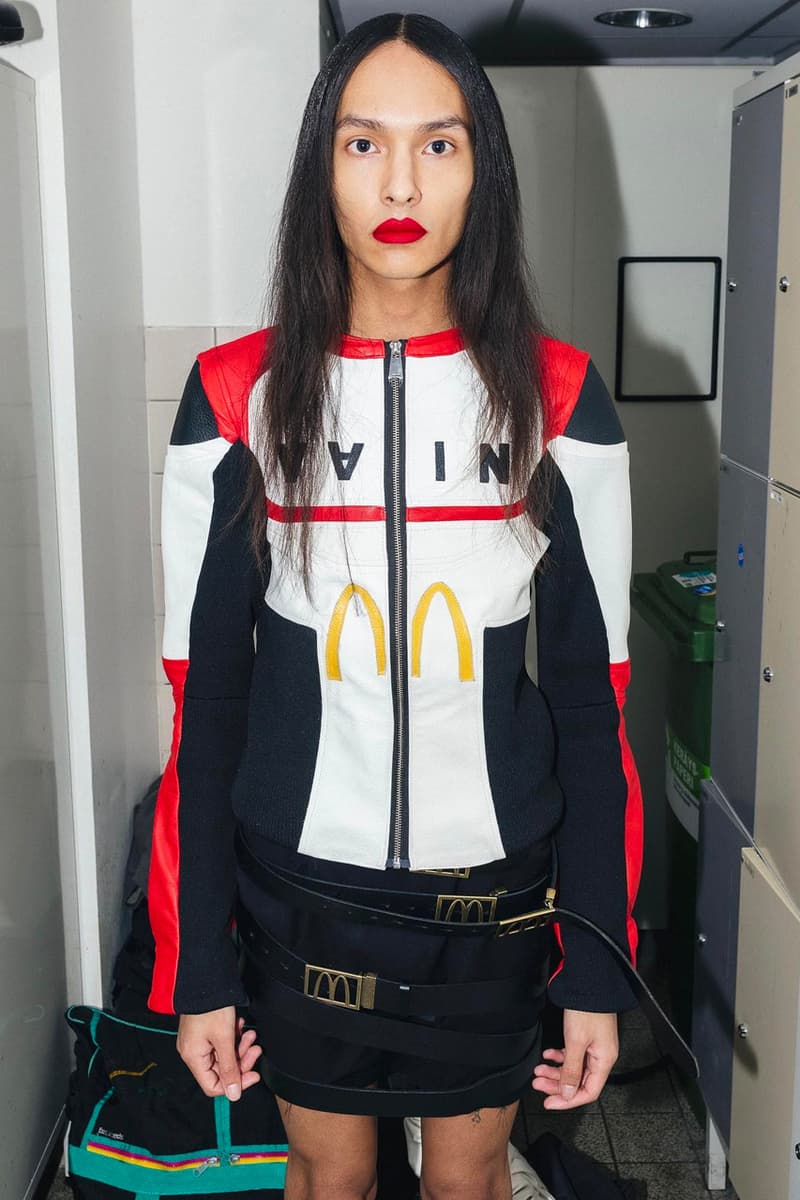 14 of 19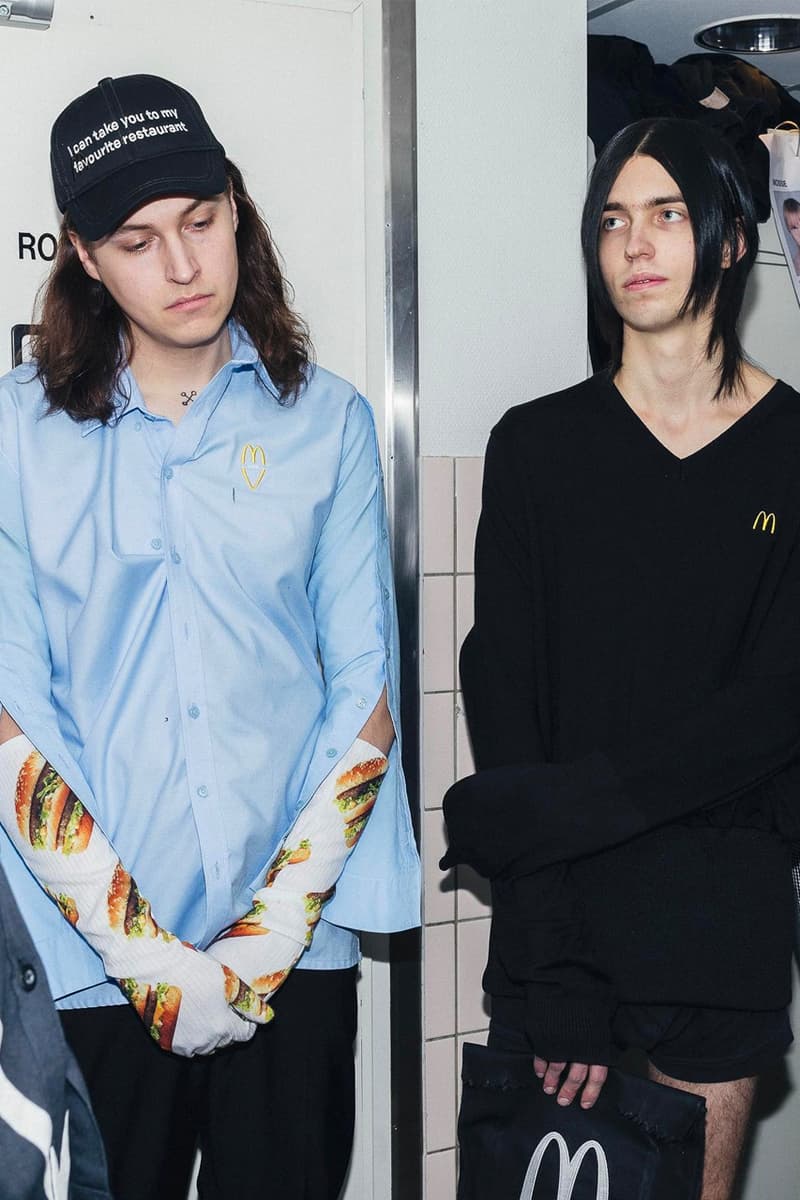 15 of 19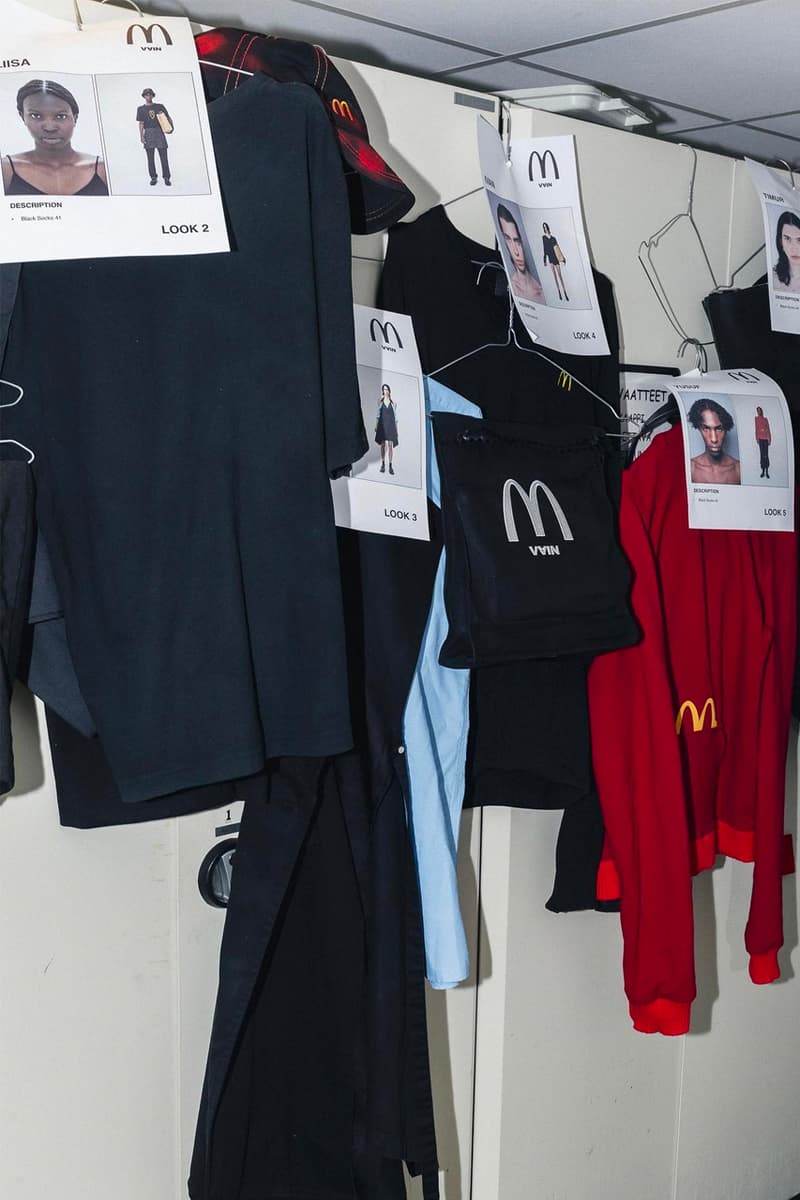 16 of 19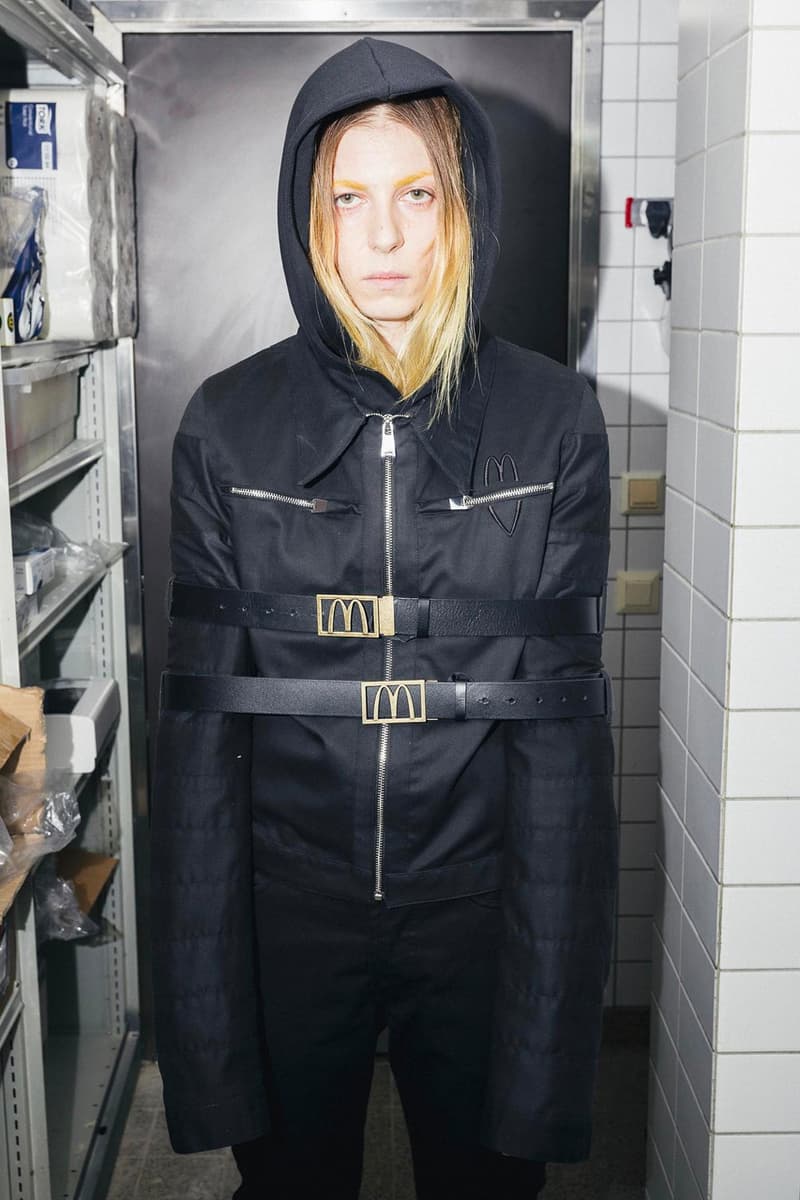 17 of 19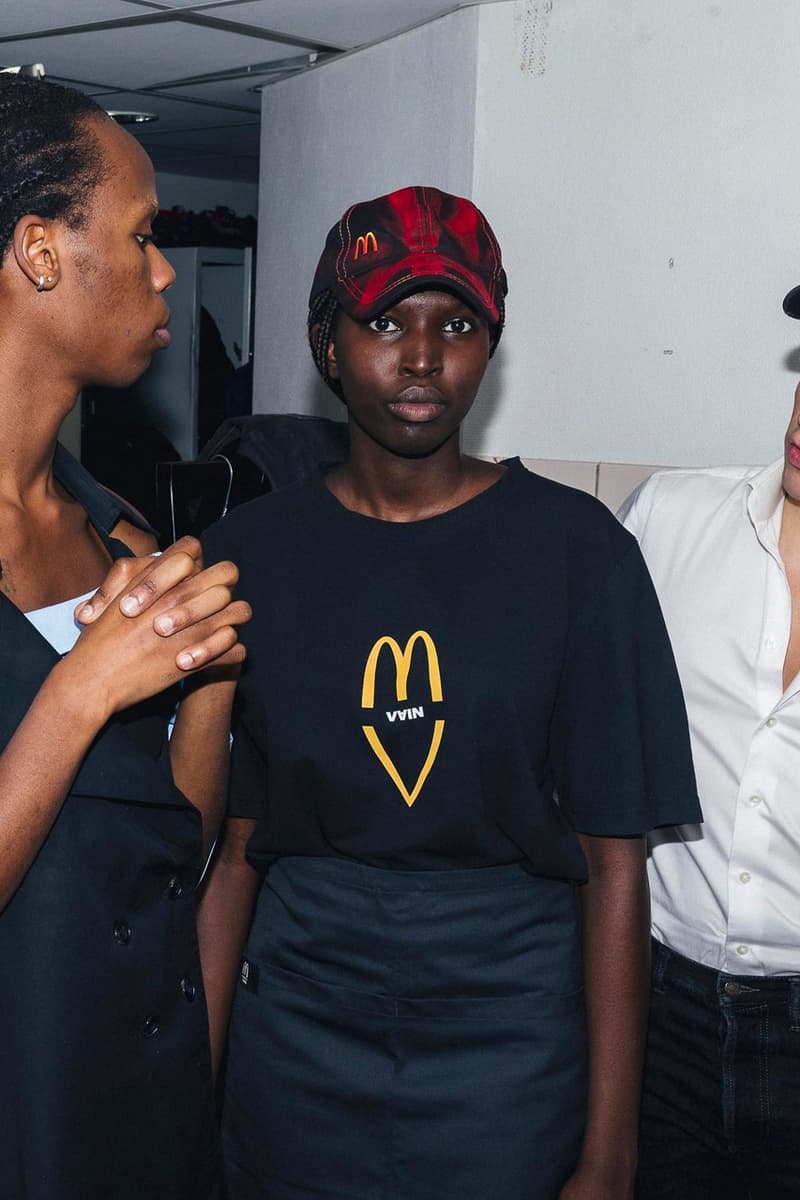 18 of 19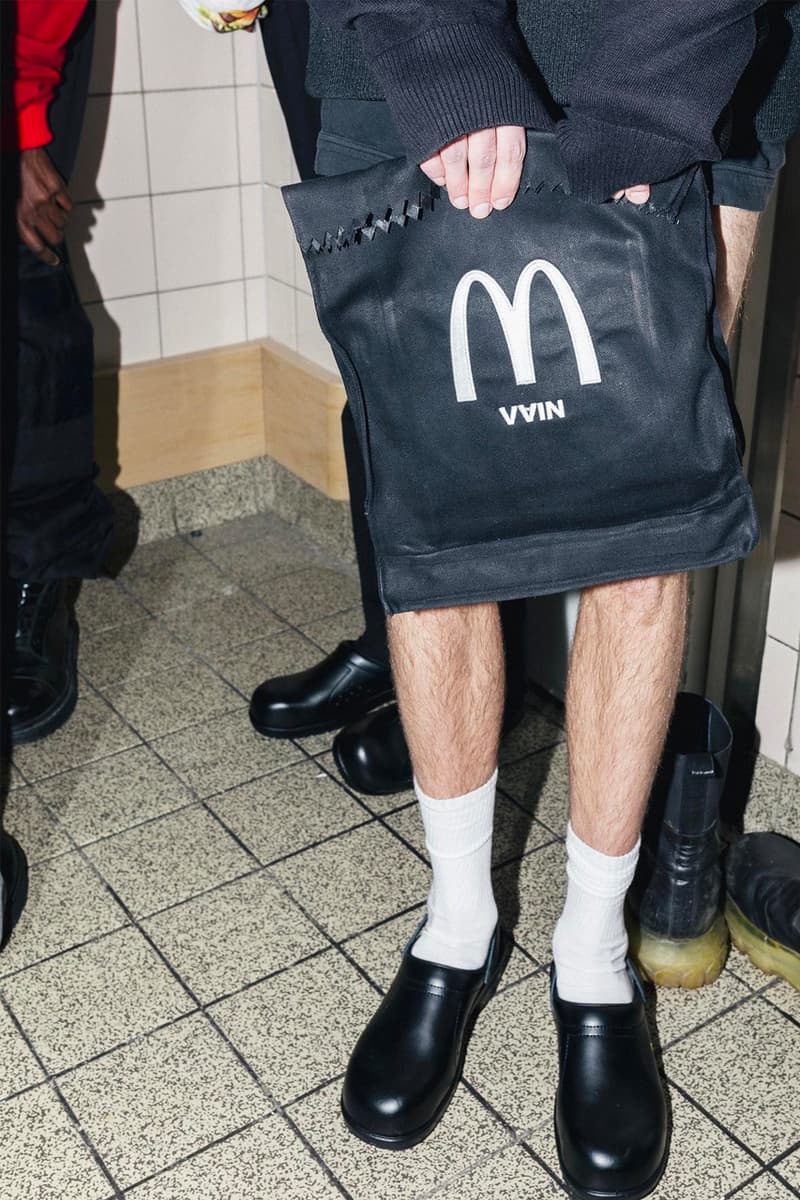 19 of 19
Happy Meals and fashion shows might not go hand-in-hand as easily as a Big Mac goes from hand-to-mouth, but as Jimi Vain's eponymous Finnish label, VAIN, has just shown there's clearly a case for Ronald McDonald Ready-to-Wear. Taking place in an actual McDonald's restaurant in Helsinki, Finland, it's easy to draw comparisons between this collection and Vetements' Spring/Summer 2020 runway show that also took over the Golden Arches, touching on capitalism throughout with name badges bearing that very word and looks fit for any final Maccer's boss.
But for VAIN, this is not the case. Instead, its founder wanted to reminisce on their childhood. Describing the collection, Jimi Vain said:
"As kids growing up in the no man's land that is rural Ostrobothnia, everything felt so far away. As we grew up and started engaging more and more with global pop culture, one of the very few things that felt familiar to us were the iconic Golden Arches. A symbol that frequented mainstream arts, entertainment and sporting events: McDonald's. It was something that had relevance even for us in the distant north. Growing up with a McDonald's along the local highway is what we had in common with the western world and beyond."
With this in mind, VAIN has dished up a 13-piece collection comprising upcycled, genuine McDonald's employee gear. McDonald's arches are turned into a love heart on the front of a black kitchen worker's shirt, while VAIN's logo works alongside another love heart "M" motif on a plain black tee. But as the collection grows, so does the creative effort: a black apron dress is double-breasted and cut architecturally, structured with triangular lapels and an A-line finish before being layer atop an off-the-shoulder blue shirt.
A hoodie in the chain's signature red and yellow colorway sports shoulders Rick Owens would be proud of, while pants — banded together on the lower leg with a webbing belt — are technical, contrasting later offerings like the two-panel jeans with a chef check interior cuff.
This latter design detail takes form across the entirety of an elongated apron-like shirt dress, while rounding out the collection are pieces like the graphic tee that reads "I'll take you to McDonald's for some fries and a VAIN sundae" and leather-ribbed-cotton-mix biker jacket that's worn with a skirt made from belts, something that later on becomes a sort of straight jacket for the final look.
Take a look at the runway in the gallery above, and find out more about VAIN's work online. A Fall/Winter 2023 hoodie from this collection is also available for pre-order now. Unfortunately, all 13 looks and 27 pieces will only be available to McDonald's Finland employees through a company raffle.
In other news, Patta and Tommy Hilfiger are back together again.