Wretch 32's 'Rapthology, Lessons in Life and Lyrics' Book Gives a Masterclass in Lyric Writing
Available under Stormzy's #Merky Books umbrella.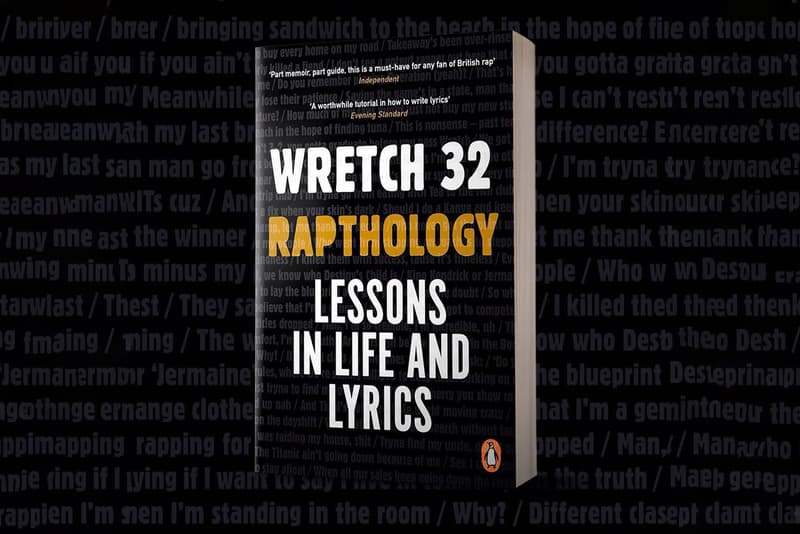 U.K. rap pioneer, Wretch 32 — real name Jermaine Scott — has released a book entitled Rapthology, Lessons in Life and Lyrics under Stormzy's #Merky Books umbrella.
Wretch's music career started in 2006 when he dropped his debut project, Learn From My Mixtape, and since then, the Tottenham-born rapper has been been a key staple in British music. And while his music has resonated with rhyme fans across the country since his first stamp on the scene, critics, labels, and execs alike have struggled to box him in.
It's too easy for the latter to label him as a grime MC — this is down to Wretch's involvement in the grime collective The Movement with fellow rappers Ghetts, Devlin, Mercston, and Scorcher — as his experimentation with different sonics, have allowed him to tap into rap, hip-hop, gospel, afrobeats, and much more over his long career. 
With this being said, Wretch 32's experience with writing rhymes, has allowed the rapper to break into other lines of work; the 37-year-old recently became the creative director of 0207 Def Jam Records, and also opened his Green Machine CBD store.
Now, Wretch's new book aims to give a masterclass in lyric writing. The book shines a spotlight on the craft and skill of what it takes to be an incredible artist and takes us through the songs that have shaped his career over the last two decades. Furthermore, Rapthology also explains what each song means to Wretch, and walks us through the creative process, from the first flashes of inspiration to the final edits and improvisation. Speaking about his book, Wretch 32 said:
"Poetry and rap come from the same family. They're brothers. Just because you're good at one doesn't necessarily mean you'll be good at the other, but if you master both you'll be unparalleled."
Wretch 32's Rapthology, Lessons in Life and Lyrics is available on the official #Merky Books website now and in other news, listen to Stormzy's third studio album, This Is What I Mean.