Here's How a Pair of 1970 Seiko Stopwatches Found Their Way Into Sung Kang's "Doc Z" Datsun 240Z
'70s motorsports meets '70s timekeeping.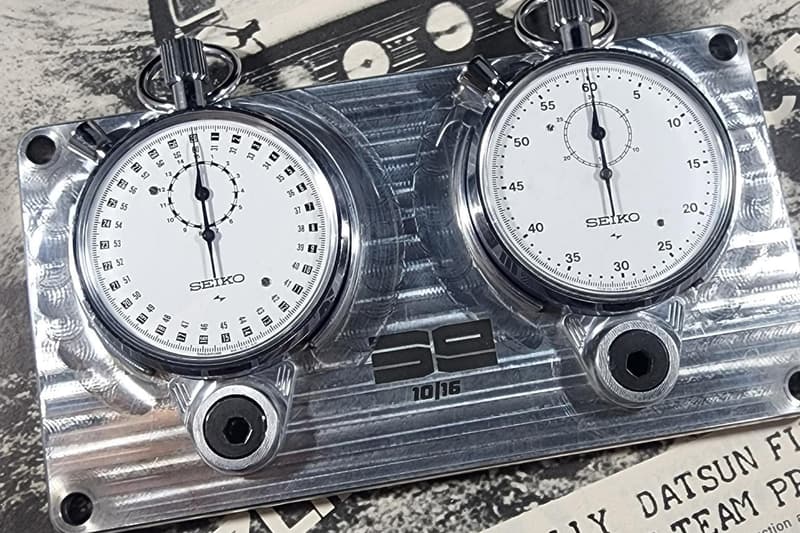 1 of 4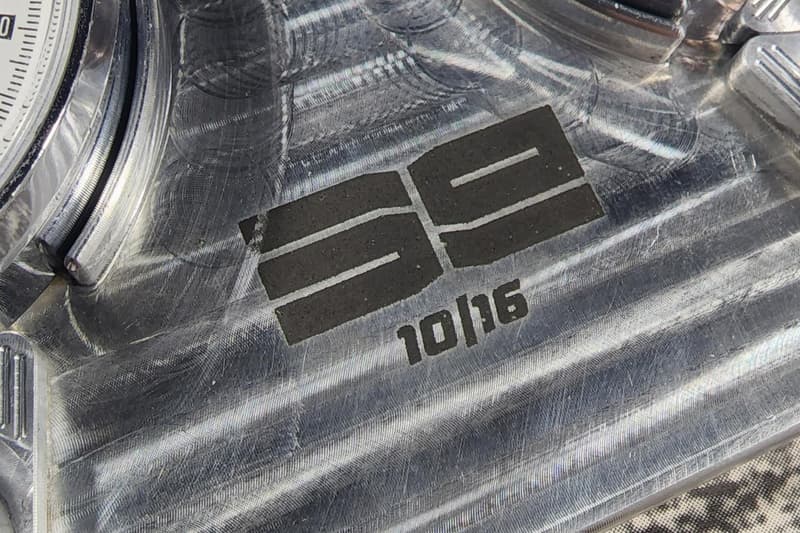 2 of 4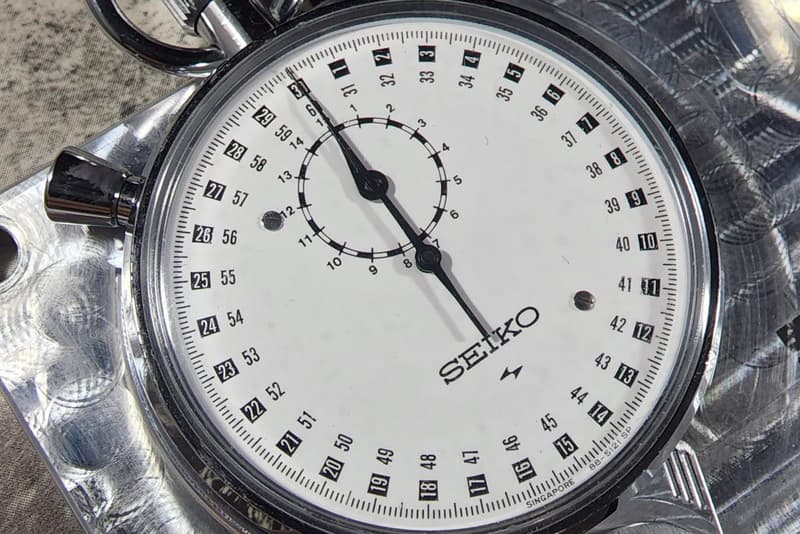 3 of 4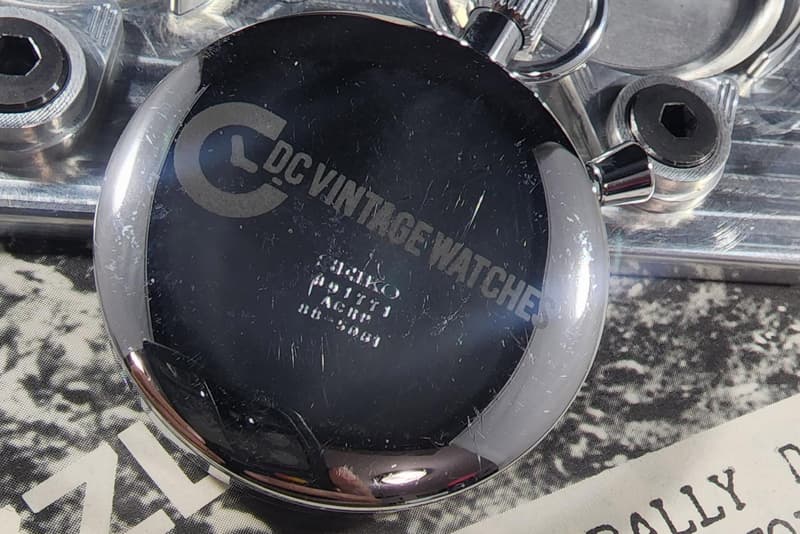 4 of 4
When Sung Kang and Kyusha House Engineering unveiled their 1970 "Doc Z" Datsun 240Z rally car at 2021's SEMA Show, a special piece of hardware found in the center console was met with delight to all the vintage watch enthusiasts that managed to see it in person.
That unexpected piece of hardware was a custom-made aluminum billet mount that housed two Seiko 88-5061 stopwatches from the 1970s — one fixed to 15 minutes and the other, 30 minutes. This custom stopwatch rally set was the result of a joint effort between Sung Kang, John Williams Machine, and Nick Ferrell of DC Vintage Watches.
Much like the classic sports car they are housed in, these two stopwatches both carry a tremendous amount of history, and act as a time capsule in capturing the innovation and economic growth of a post-war Japan. Created in a limited run of 16, each timer set is individually numbered and is sold in a rugged Pelican 1060 case, bearing Sung's signature. But with Kang and Ferrell's diverse backgrounds, how did this project ever come to light? Joining us for a conversation, Ferrell of DC Vintage Watches explains just what it took to make this project happen.
Could you introduce yourself and DC Vintage Watches?
My name is Nick Ferrell, and I am the owner of DC Vintage Watches (DCVW), a business I started a decade ago. DCVW is based in Washington DC and Los Angeles, and we specialize in sourcing excellent vintage Seiko, Heuer, and Omega watches (among many others) for discerning clientele in both cities and, indeed, worldwide. We have also sourced quite a few watches for a range of actors and entertainment (TV and film) prop masters.
How did the project come about and how were you connected with Sung Kang?
In late 2019, and understanding Sung Kang was a watch fan, I reached out to Sung's management to gauge his interest in vintage Seiko. During our initial conversation on vintage Seiko, Sung disclosed his work at the time on his 1970s Datsun 240Z, the "Doc Z." We discussed the possibility of a custom project for the car, related to time pieces, which Sung planned to debut at a future SEMA show in Las Vegas. He expressed his concern that whatever time piece we used had to "fit" with the Doc Z, namely, the rally car design aesthetic. I told Sung I would do some research and get back to him with some ideas.
Why the Seiko stopwatch?
After a few days of researching ideas for Sung's Doc Z, I came across a few press articles from the 1970s which documented Datsun having achieved a major victory in rally racing during the 1970 18th annual East African Safari rally. They returned in 1971 with a 240Z to win the rally race again – the first ever back-to-back wins, and the first vehicle to win a championship in its debut outing. The vehicle – in all the photos – bore quite a few sponsorship logos on its body, to include a large SEIKO logo. Suitably intrigued, I discovered Seiko had most likely supplied stopwatches to time various rally legs during the race. I identified the Seiko stopwatches most likely used during the race, and proposed to Sung we use two – similar but with separate timing functions – in the Doc Z, who responded enthusiastically.
Separate from above, Seiko's stopwatches are legendary. Beginning in 1964, Seiko stopwatches helped usher in Japan's re-emergence onto the world stage following WWII, most readily apparent in Tokyo hosting the Summer Olympics that same year – the first Games to be hosted by a country in Asia. Dark horse Seiko, despite having no prior experience in sports timing, was named the official timekeeper and began research and development in preparation for the games. Seiko's lack of experience also meant it lacked preconceived notions on how timekeeping should be conducted. At the time, it was assumed to be human error when multiple stopwatches – used simultaneously – resulted in different times.
Under the hypothesis, it may instead be the stopwatch itself resulting in different times, Seiko devised a machine to mechanically operate multiple stopwatches to be started and halted at the exact same time, which proved the hypothesis – different times resulted when the human element was eliminated. After further research, Seiko devised solutions to the issue by upgrading certain parts of the stopwatch, resulting in a considerable improvement in accuracy – and importantly, reliable readings.
The Olympic Technical Committee head noted, upon the selection of Seiko as the official Olympic timekeeper, "We are not assigning official timekeeping to a Japanese manufacturer because the Olympics will be held in Tokyo, but because these are actual functional [timepieces], backed up by solid theory." Seiko was continuing to prepare itself to challenge Swiss dominance of the watch industry, via its massive investment in innovation and technology during the 1960's and a strategic internal policy of encouragement and support of experimentation within.
For the 1964 Olympics, it paid dividends – Seiko, in full view of the world (these games were the first to be broadcast worldwide), had beat out Swiss manufactures for the honor of the official timekeeper and demonstrated what had been previously the exclusive right of Swiss watchmaking. Seiko provided the timekeeping instruments (watches, stopwatches – both large and handheld, and to include the world's first quartz chronometers) to keep, record, and display time at exceptionally high levels of accuracy.
Walk us through the concept and how it all came together. Details like fabrication, fit, and placement.
With the path forward decided, Sung proposed two others join us – Datsun 240Z specialists, both – John Williams of Willams Machine and Taka Sato of Kyusha House, the former to assist in the custom mount design we would require to mount the two 1970s Seiko stopwatches and the latter to assist in placement within the 240Z.
We had several meetings to brainstorm and then update each other on our progress — we had decided early on to make 16 sets of these, one for the Doc Z and a limited run of 15 for sale. During one of the meetings, we met with Sung at the Irvine, SoCal headquarters of Greddy Performance to make final decisions on placement of the project within the interior of the 240Z.
After our meeting of the minds at Greddy, John took this info (along with the rough mount prototype I worked up) and sat down at the computer to devise a mount for the Seiko stopwatches. He came up with a design that incorporated machining lines to give the stopwatch mount a race car feel. The locking mechanism that holds the stopwatches in place is a quite simple, but effective design. Just a quarter turn of the screw and the stopwatches pop out.
Regarding mount placement in the car, we decided to make it a simple mount so that it might fit not only a number of different places within a Datsun 240Z, but also in different cars. Sung chose to mount his as a "radio delete," ie: in place of where the radio would normally be found.
Did you guys run into any issues with the incorporation of the stopwatches into the car?
I did a very rudimentary first prototype to help John get a better idea of what we were trying to do vis-à-vis the stopwatch mount. After proving proof of concept, John undertook extensive CAD design to come up with the mount made of aluminum billet with an innovative mechanism used to hold the stopwatches in place.
There are 16 made. How was the sourcing of the stopwatches? Any interesting stories on where they came from?
To make 16 complete sets, I needed to source at least 16 of each stopwatch type, for a total of 32. Most were sourced directly from Japan, and in the end I sourced about 40 (20 of each) stopwatches, just in case. It was not an easy undertaking and took months. Keep in mind, 1970s stopwatches at this point were nearing a half a century in age, and in varying conditions. The extras I sourced were useful for spare parts, and DCVW's watchmakers duly set about repairing several that came to us in less than great mechanical condition. In the end, all the stopwatches turned out great!
In discussions with Sung, we decided to custom engrave the sets – the stopwatches back features our DCVW logo, and the mount insets (behind each stopwatch) feature the logos of both John and Taka's businesses. Finally, the front of each mount features the logo of Sung's Garage, Sung's website. Each stopwatch set is individually numbered and comes in a rugged padded Pelican case bearing Sung's signature, which is in turn placed within an all-black box with our logos and a signed letter of authenticity.
What were the comments like when it all came together?
Overwhelmingly positive! The project debuted at the same time as Sung's Datsun 240Z, the Doc Z, at the Las Vegas 2021 SEMA Show, to positive press coverage in Motor Trend and The Drive periodicals. We also debuted another in Sung's other DatsunZ, the Fugu Z (which debuted at the 2015 SEMA Show), at the 2022 Japanese Classic Car Show in Long Beach. We all attended the show, and I was pleased to overhear some great conversations people had, regarding both the Doc Z and Fugu Z (and, of course, our joint stopwatch project).
Are there any new projects DCVW is working on?
At present, multiple projects! However, the project furthest along is a book on vintage watches. Most recently, we added a large collection of vintage watch and car ads to our offerings.
For more interviews, Edison Chen reflects on two decades of CLOT.