Step Inside Aesop's New Store at Shanghai's Former French Concession
The Australian skincare brand's first location in Mainland China.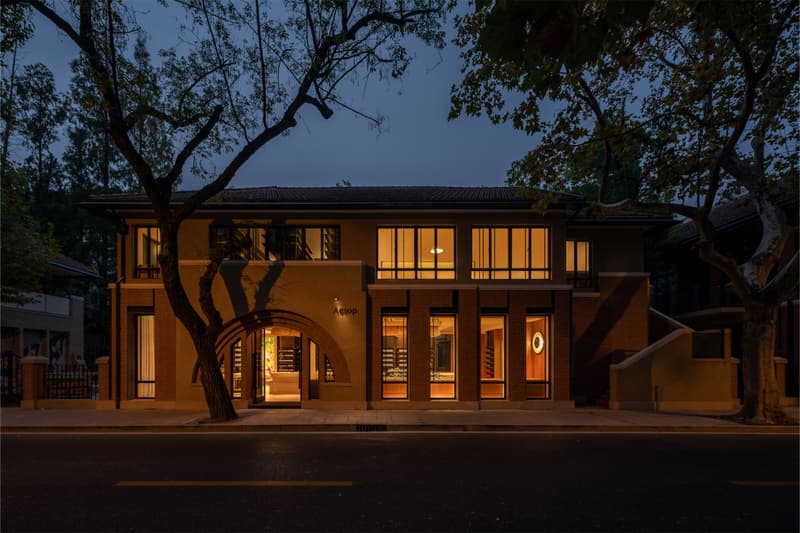 1 of 10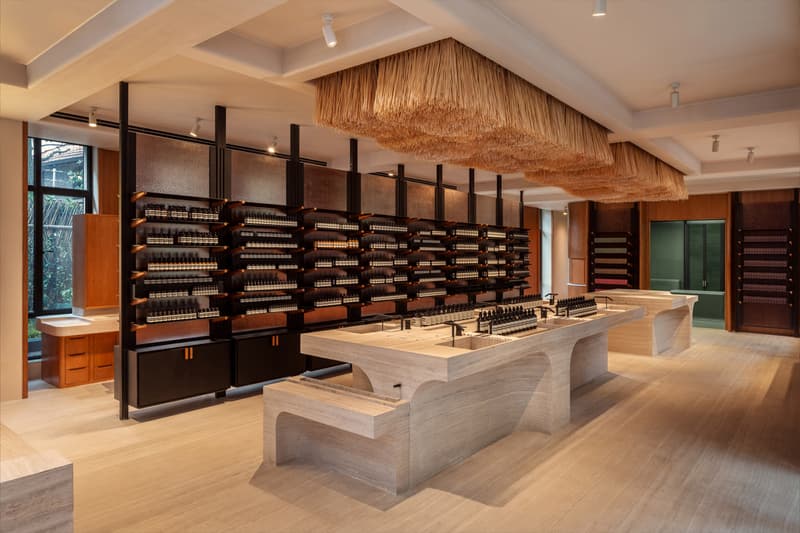 2 of 10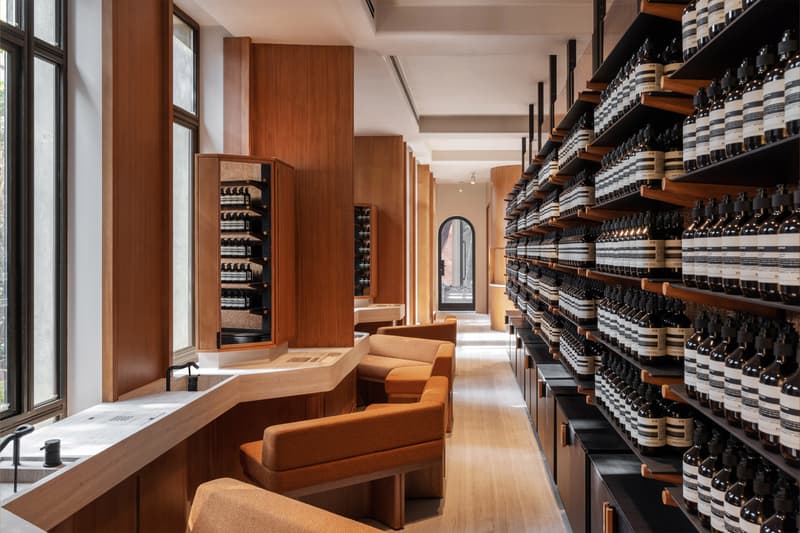 3 of 10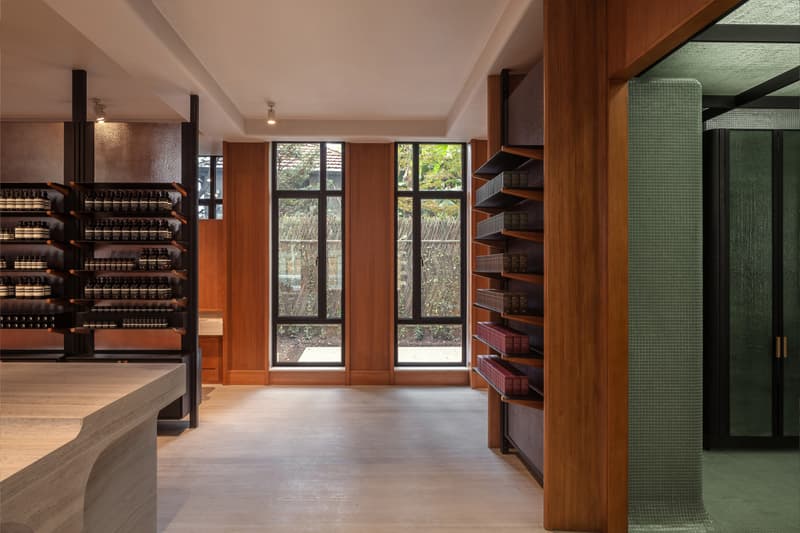 4 of 10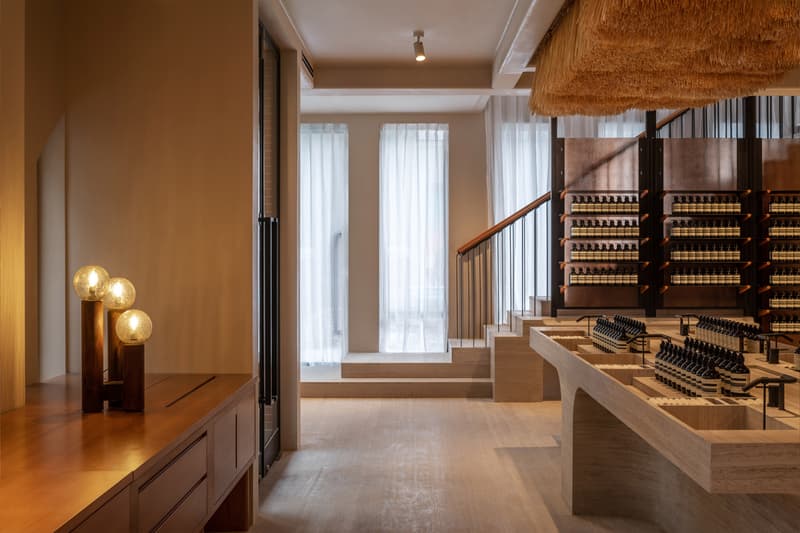 5 of 10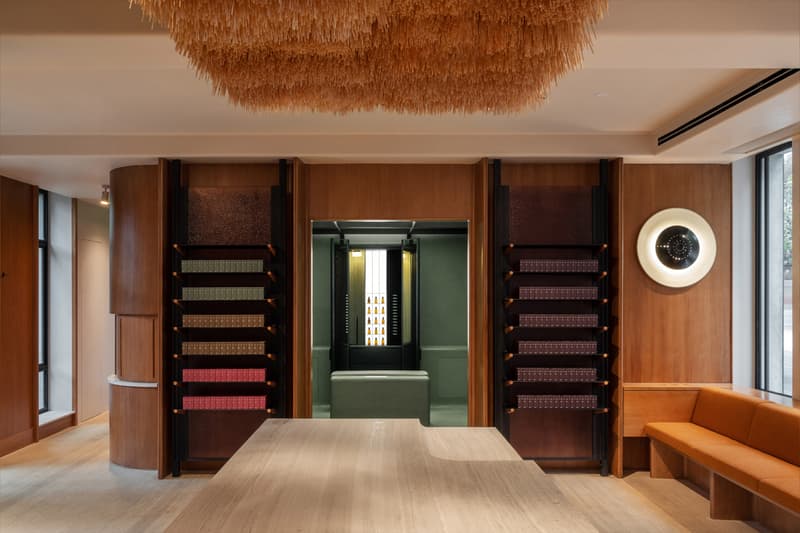 6 of 10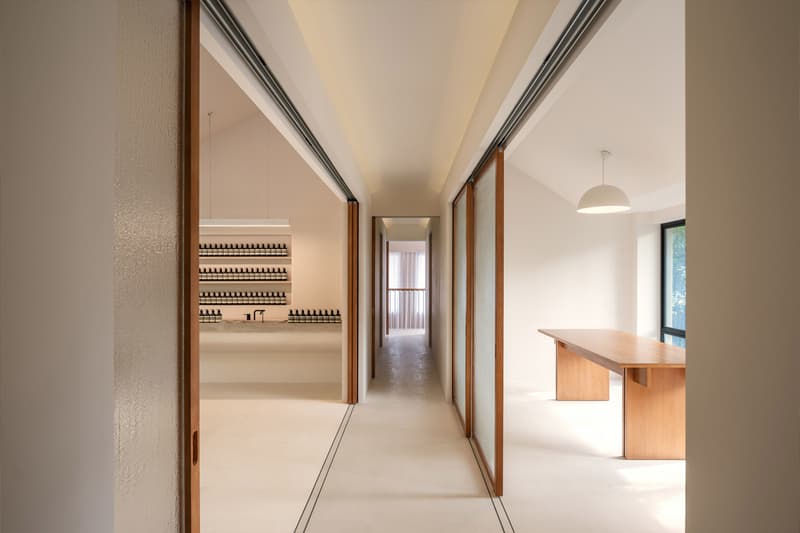 7 of 10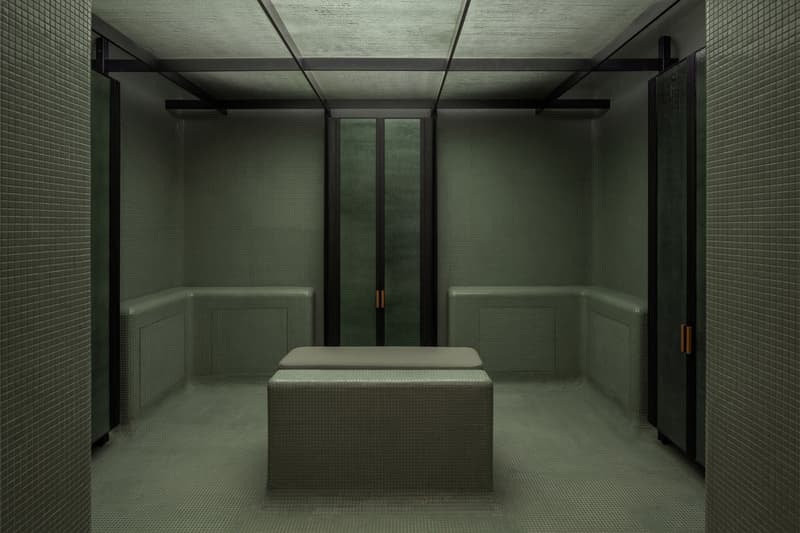 8 of 10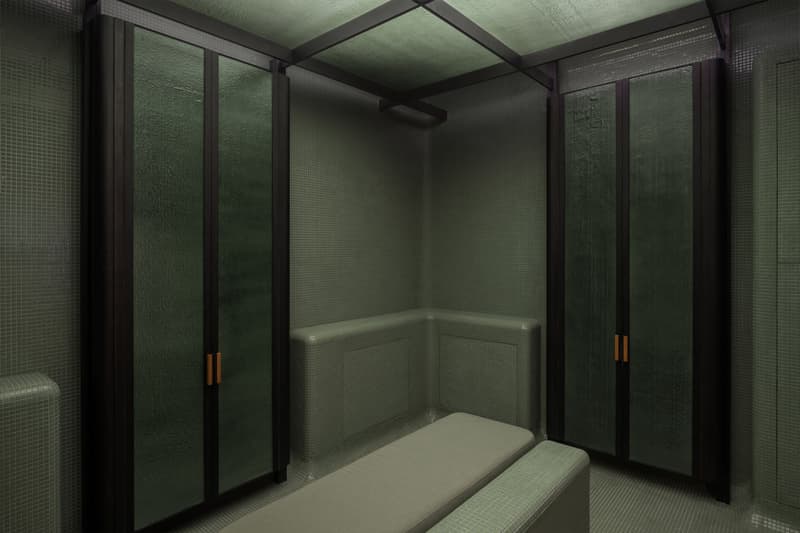 9 of 10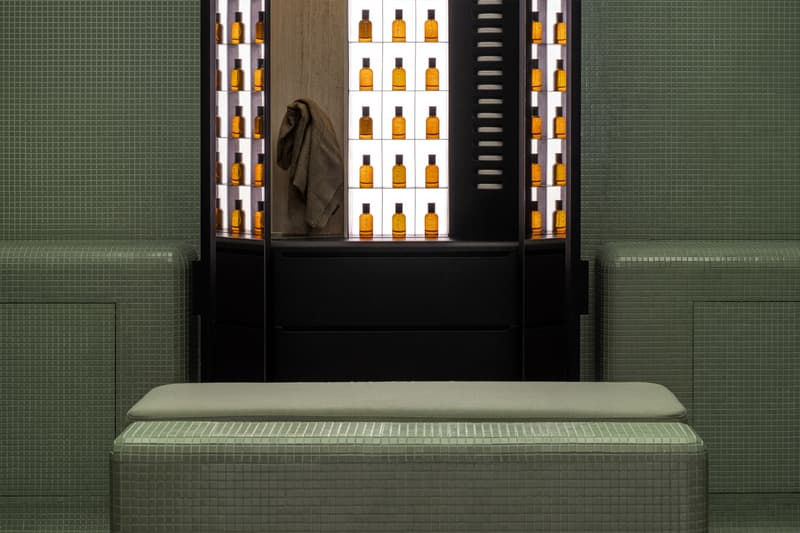 10 of 10
After nearly a year of fine-tuning, Aesop has now officially opened its 3,230-square-foot store in Shanghai — the Australian luxury skincare brand's first location in Mainland China. Situated on Dongping Road, a low-key residential area also known as "Lovers Road" in the former French Concession, the store occupies an elegant two-story building lined in brownstone.
With large floor-to-ceiling windows and a wide arched entryway offering an inviting view inside, guests will find a host of experiences in the meticulously designed space. Ceilings are fitted with locally-harvested dried bulrush installations handwoven by Chinese artist Didu Wu to evoke regional handicraft traditions, the central area is equipped with sleek basins made with Guizhou travertine stone, and vintage French furnishing and light fixtures add to the discreet ambiance.
Private sinks away from the shopping area offer personalized treatments with a view of the garden planted with medicinal Chinese herbs, a green-tiled "Sensorium" fragrance chamber is nested away in the corner, and the second-floor houses a rest and workshop area reserved for the store's employees.
The Aesop store opening will be followed by other new arrivals in the area including a Lululemon store, retailer LE MONDE DE SHC, and a French bistro. Take a closer look at the new location above.
Aesop Shanghai
Shop 103, 9 Dongping Road,
Xuhui District, Shanghai,
China
In other news, Bruno Dias Arquitectura organises "Casa Âmago" around a central courtyard.