Marvel Producer Nate Moore Confirms Namor Will Not Receive Solo Film
Since Disney does not have the movie rights to Namor.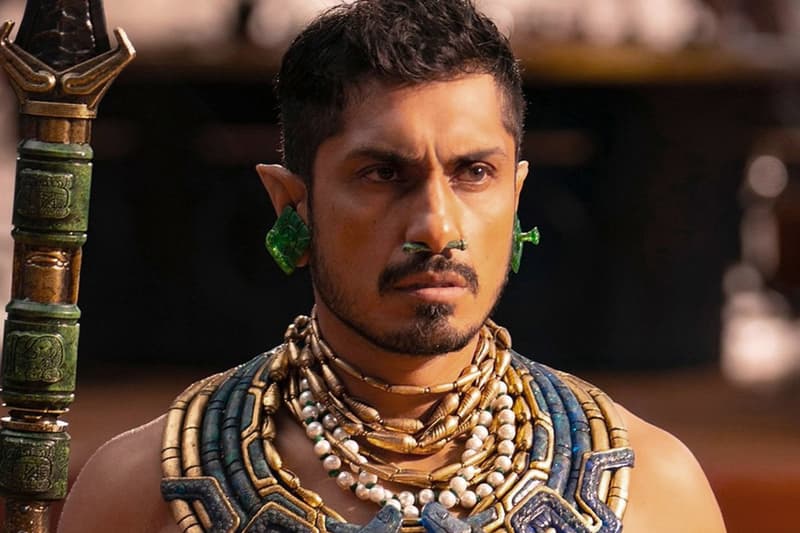 Since the release of Marvel sequel Black Panther: Wakanda Forever, fans have voiced wanting to see Tenoch Huerta's character, Namor, the Sub-Mariner, receive its own franchise.
Executive producer Nate Moore recently confirmed to The Wrap that Namor will not be receiving a solo film anytime soon since Universal does actually owns the movie rights. While Disney's relationship with Sony has strengthened due to its acquisition of 20th Century Fox and Marvel, there are still some holdovers that mean that rights are split between studios. For instance, Sony leverages Spider-Man villains and supporting characters separate from the MCU. It appears that Namor's solo film rights are also entangled at another studio.
Speaking to The Wrap, Moore said that it is possible for Tenoch Huerta's character to return to the MCU in other capacities, however, Marvel and Disney are unable to produce a solo Namor film as those rights remain with Universal Pictures. While "he can return," the arrangement is similar to that of Marvel and Universal for Hulk and his associated characters. Universal currently holds the right to any solo Hulk film, but Marvel has the rights to use Bruce Banner. Moore explained that Marvel has majority of the creative freedom on deciding how to use some of the shared characters with Universal, however, it is not without restrictions.
Moore added, "It honestly affects us more, and not to talk too much out of school, but in how we market the film than it does how we use him in the film." He continued, "There weren't really things we couldn't do from a character perspective for him, which is good because clearly, we took a ton of inspiration from the source material, but we also made some big changes to really anchor him in that world in a truth that publishing never really landed on, I would argue, in a big way." Further in the interview, Moore commended Ryan Coogler on reconfiguring Namor's character in the film, "Ryan is such a detail-oriented filmmaker that he wanted to anchor into something that felt as tangible and real as hopefully Wakanda fuels for people. And I think there was nothing from a business side anyway that was preventing us from doing that, which is great."
Marvel nor Universal have commented on the matter.
In case you missed it, James Cameron revealed that he almost did not cast Leonardo DiCaprio or Kate Winslet for Titanic.