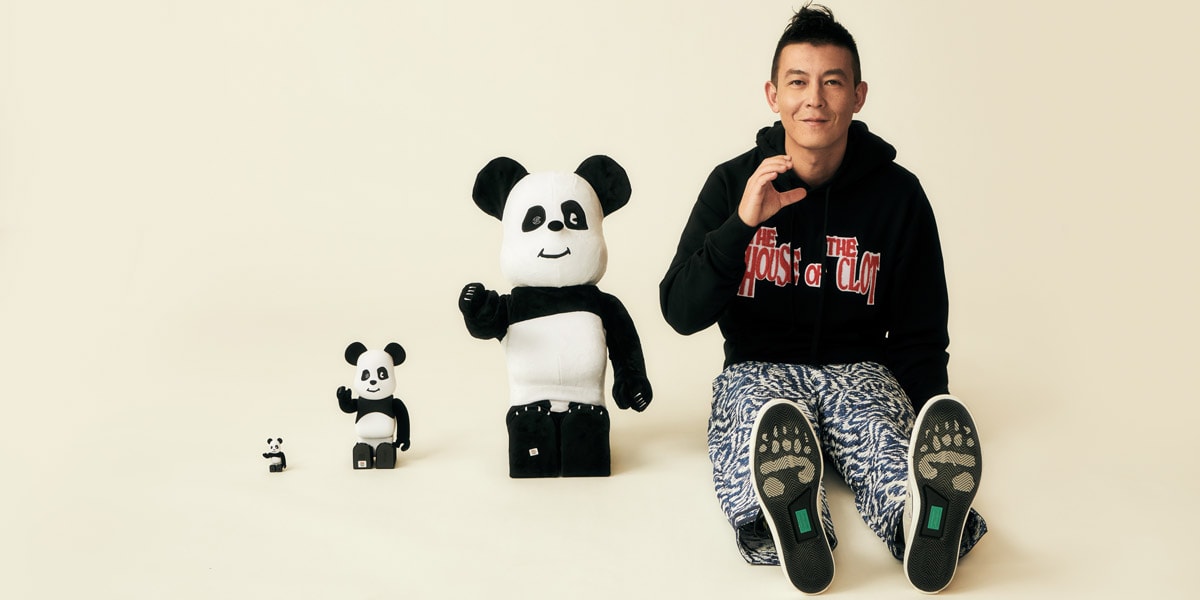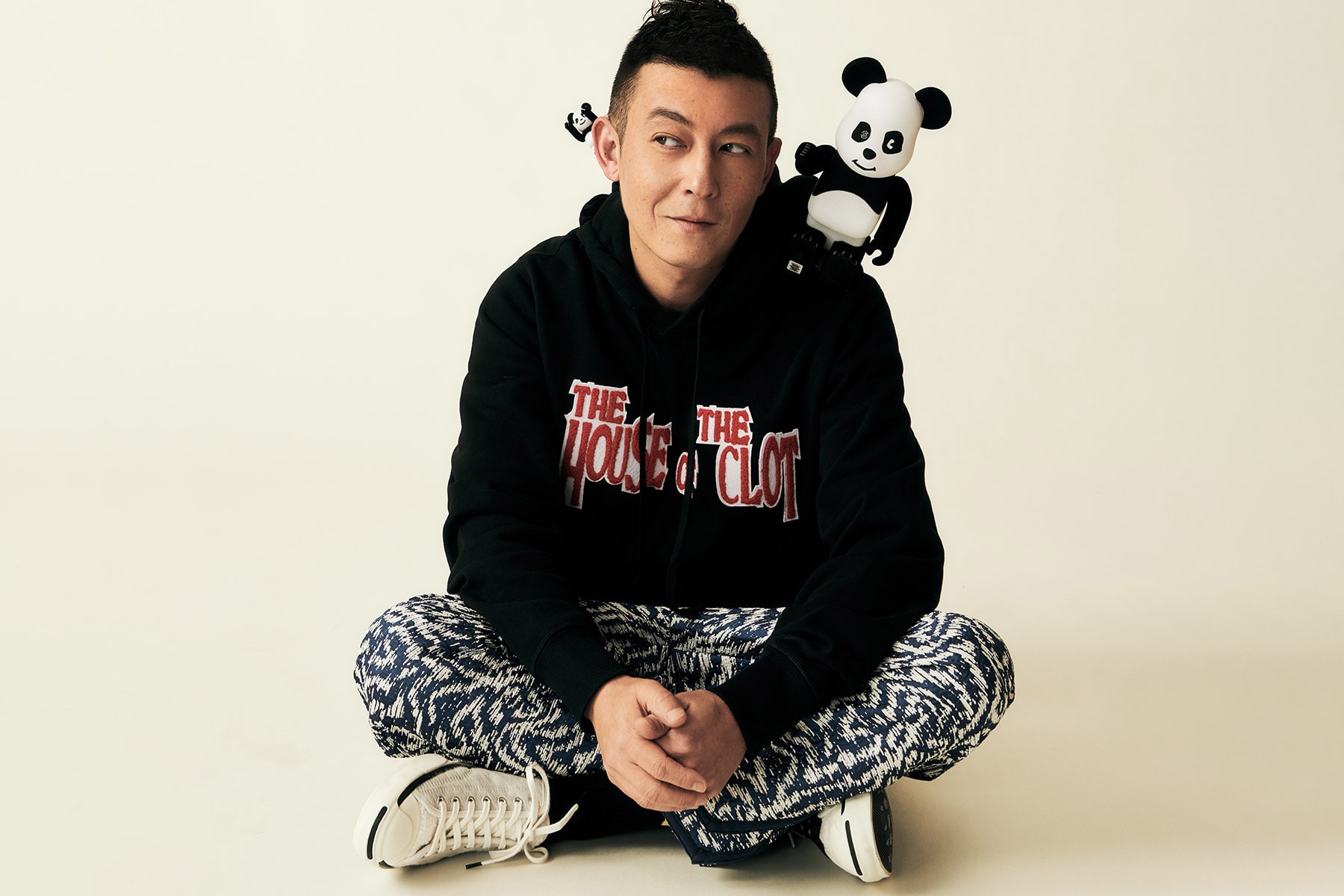 Edison Chen Reflects on Two Decades of CLOT
'It was never all about me.'

Going on its 20th anniversary, CLOT has been one of the most well known fashion imprints to expand outside of the city of Hong Kong. If you've been following the rise of streetwear from the early 2000s up until now, where the word has found its way on all levels of fashion, you would have been privy to the influence CLOT has had in bridging the East with the West through collaboration. One of the first brands in Hong Kong to see consistent lines for new releases (even before its retail store JUICE made it to a ground-level retail space), the success of the label is largely attribute to founder Edison Chen's vision for lifestyle.
CLOT's collaboration portfolio includes brands like Nike, Bearbrick, PORTER, adidas, Levi's, BAPE, Polo, sacai, and visvim, to name a few. EDC's resume is equally impressive with ventures in music, film, fashion, and art. Mainly residing in Los Angles, Chen doesn't typically stick around for interviews when in Hong Kong. Long overdue, we managed to catch up with the Frontline Soldier himself during a styling shoot where we took a walk down memory lane to recount the 20 years of steps it took to get CLOT to where it is today.
In our conversation, Chen further explains the importance of joining cultures, his take on Yin and Yang, and how he looks to celebrate with his fans for CLOT's 20th anniversary in 2023.

1 of 2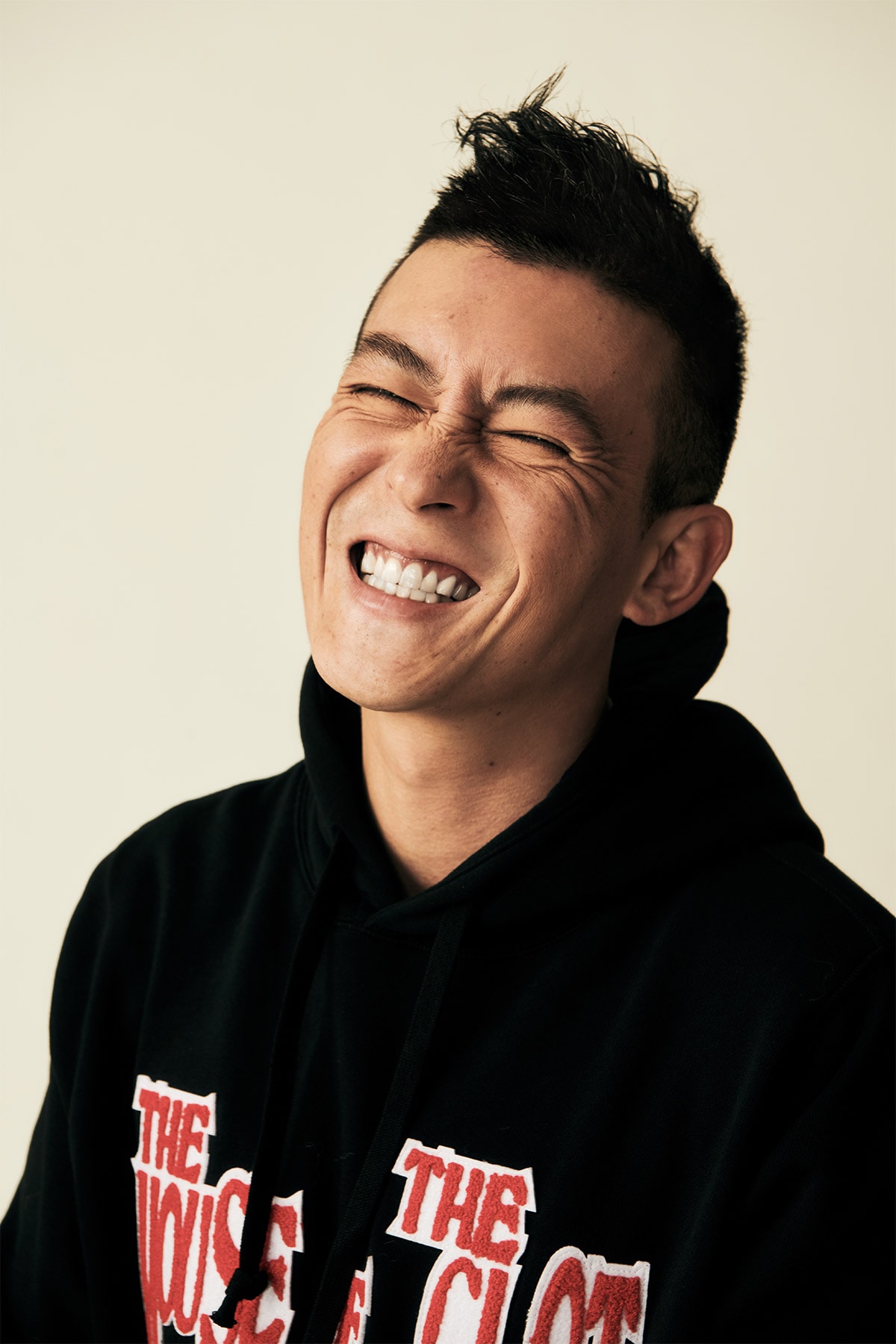 2 of 2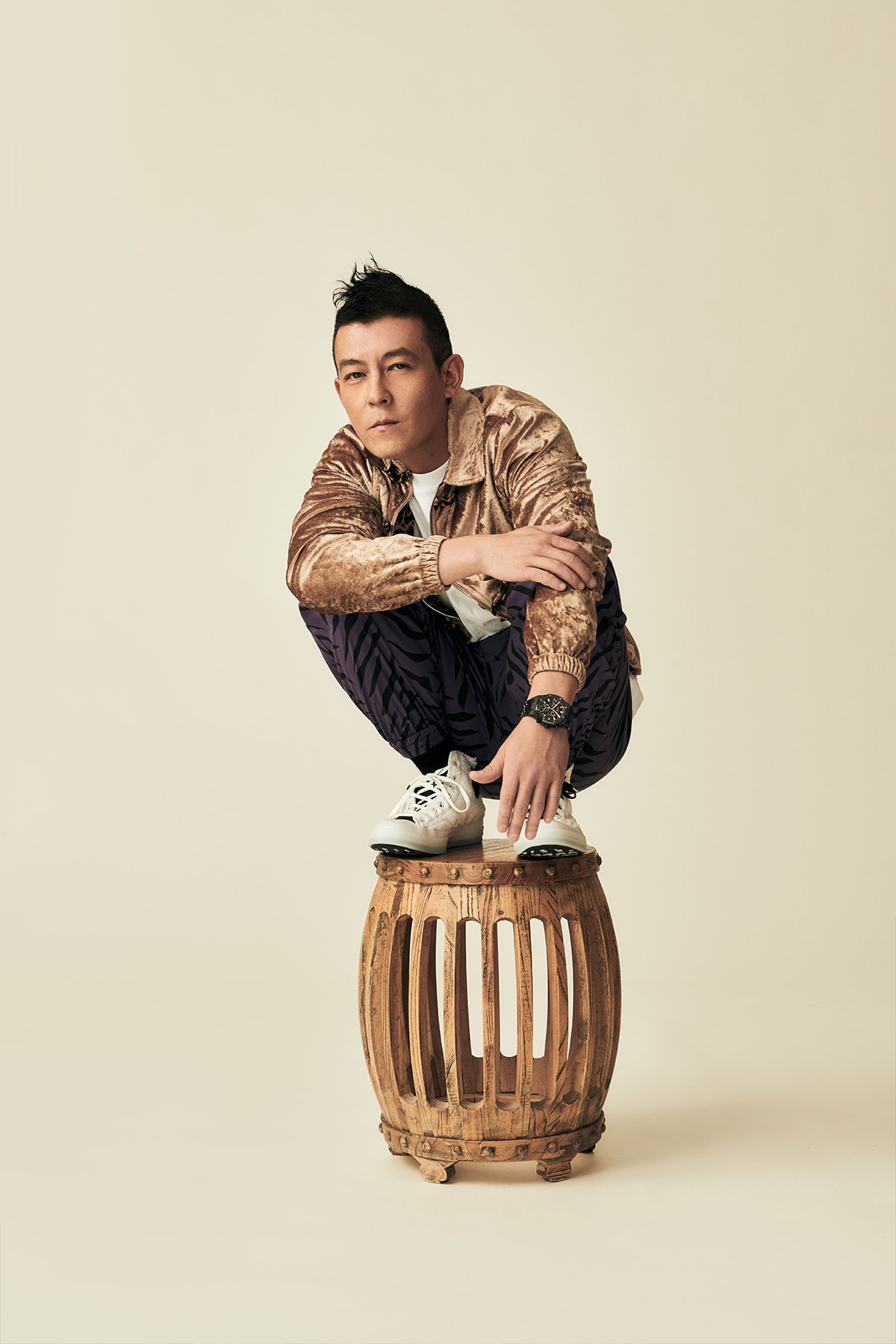 While it is obvious that your focus is now on the label and other fashion ventures, will you ever go back to the film or music part of your life?
In 2023, you guys will probably see another album for me. And I'm trying to find the right movie project or film project. I can't say movie. I'm trying to find the right project for me to act again. And but it's interesting, because you know, these two things, they're not motivated by success anymore. I'm motivated to do a new album for my daughter. I'm really motivated to show her the music creation process, and to allow her to see me on stage to perform. The acting is actually something that is more of my passion.
My number one passion is acting. I think a part of the acting is very important to me because it's almost therapeutical for me. I wear so many different hats. I find it hard to find those moments where I feel like I'm getting therapy. Acting allows me to do that. It allows me to walk away from Edison Chen and completely be someone else. I listen to Billie Eilish a lot because of my daughter and she has a song called "Getting "Older" and she sings, "Things I once enjoyed, Just keep me employed," and I felt that way for a long time. And now, I don't feel that way at all. Like, I feel like everything I'm doing is just enjoyment. I think the music and the acting side are coming back. But very carefully curated."I tell them nothing, because then you wouldn't enjoy the ups and downs of life."
If you could go back 20 years ago, what advice would you give yourself that could have helped you understand things sooner?
Nothing. Every lesson is learned for a reason. I truly believe it's just like LeBron said. LeBron was asked the same question recently and I watched the interview and he said, I tell them nothing, because then you wouldn't enjoy the ups and downs of life. A lot of people in Hong Kong, they're very superstitious. They say, Oh, I went to see the fortune teller, and they said this, this, and this. And I say, well, you've already made it happen, because you already believe it. Because if someone tells you something, somehow, some way it affects your brain, it affects your subconsciousness, and that leads you to make decisions. So I don't want to know anything. I want to take every day as it is a new day, a new page. And that's how you enjoy life.
1 of 5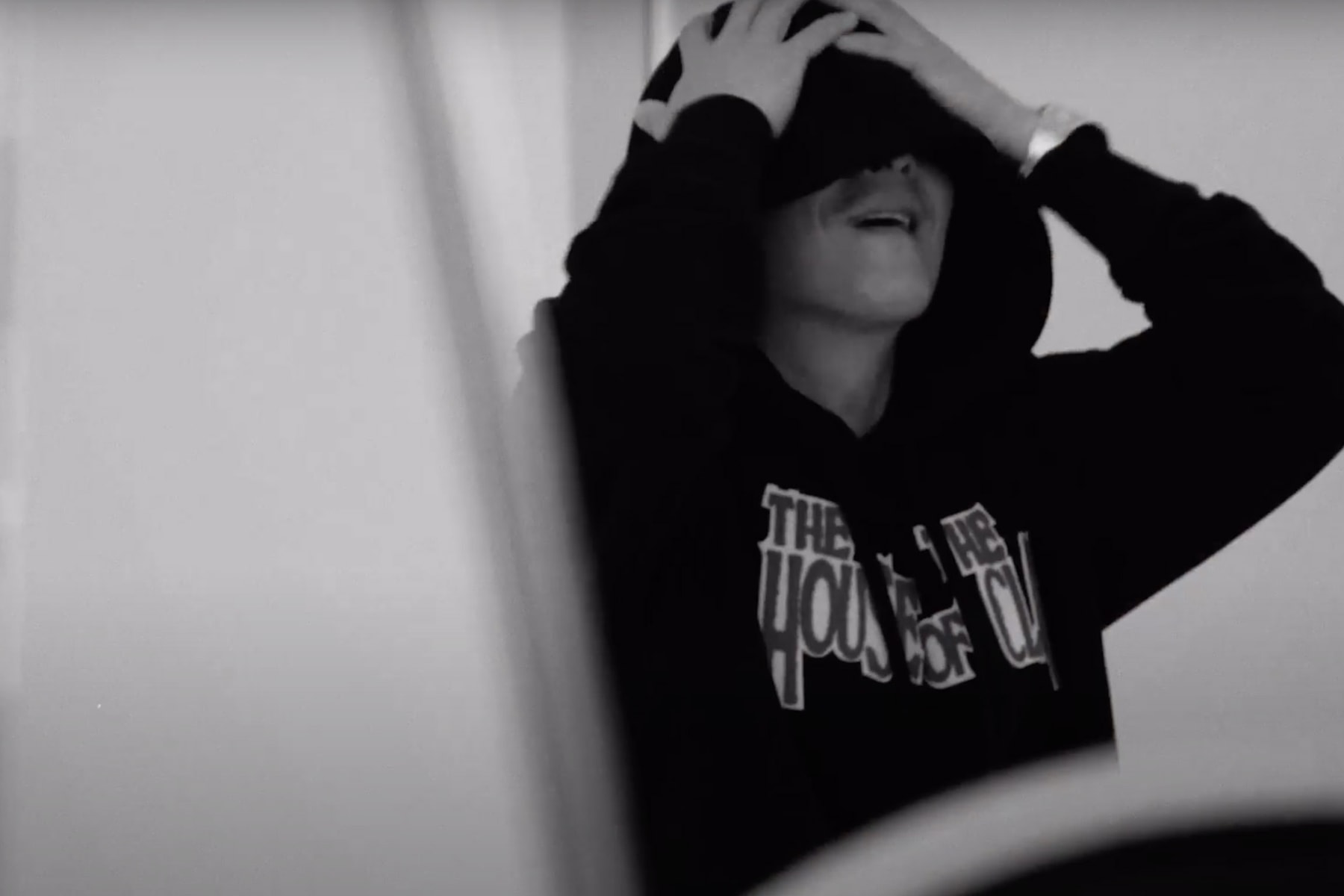 2 of 5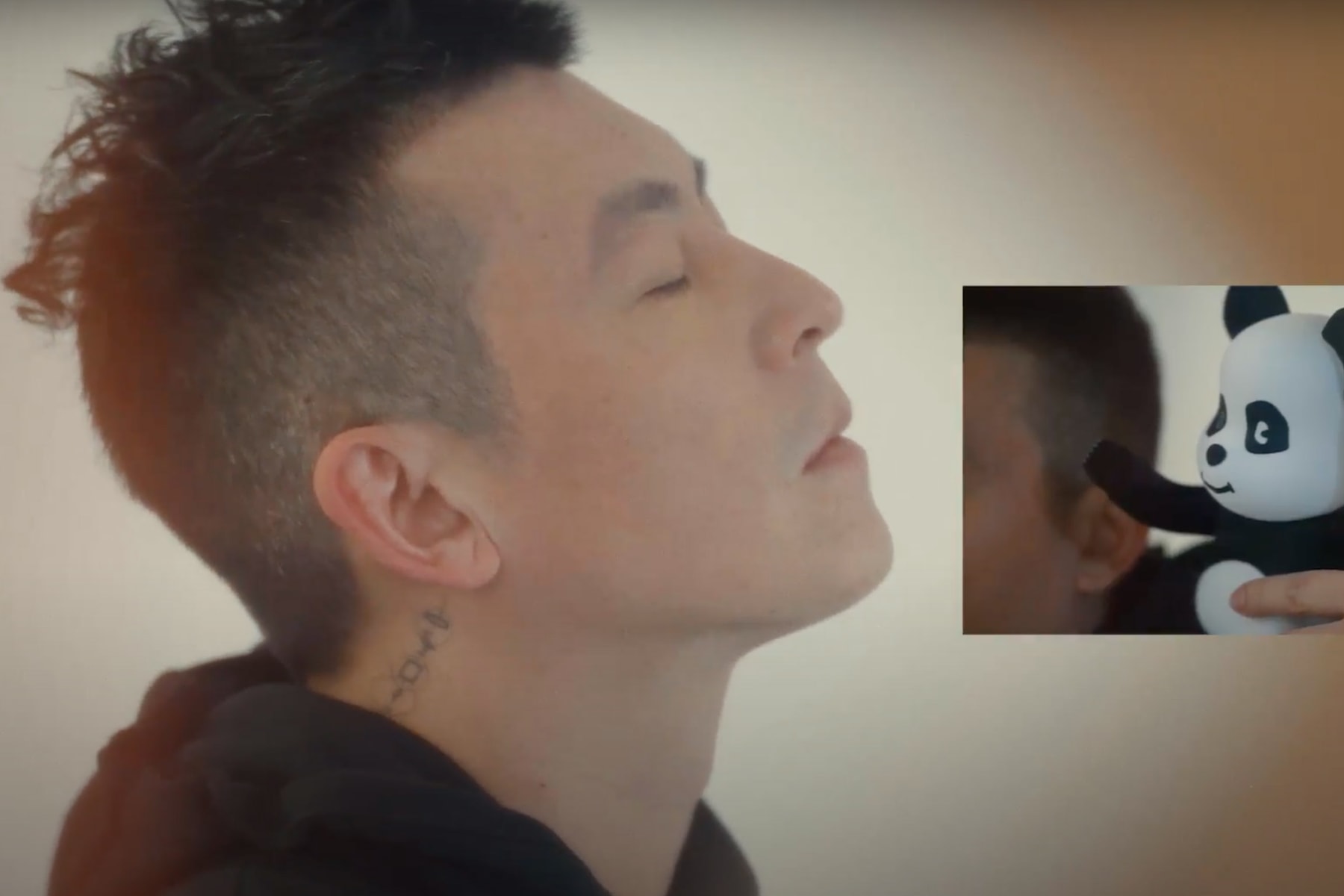 3 of 5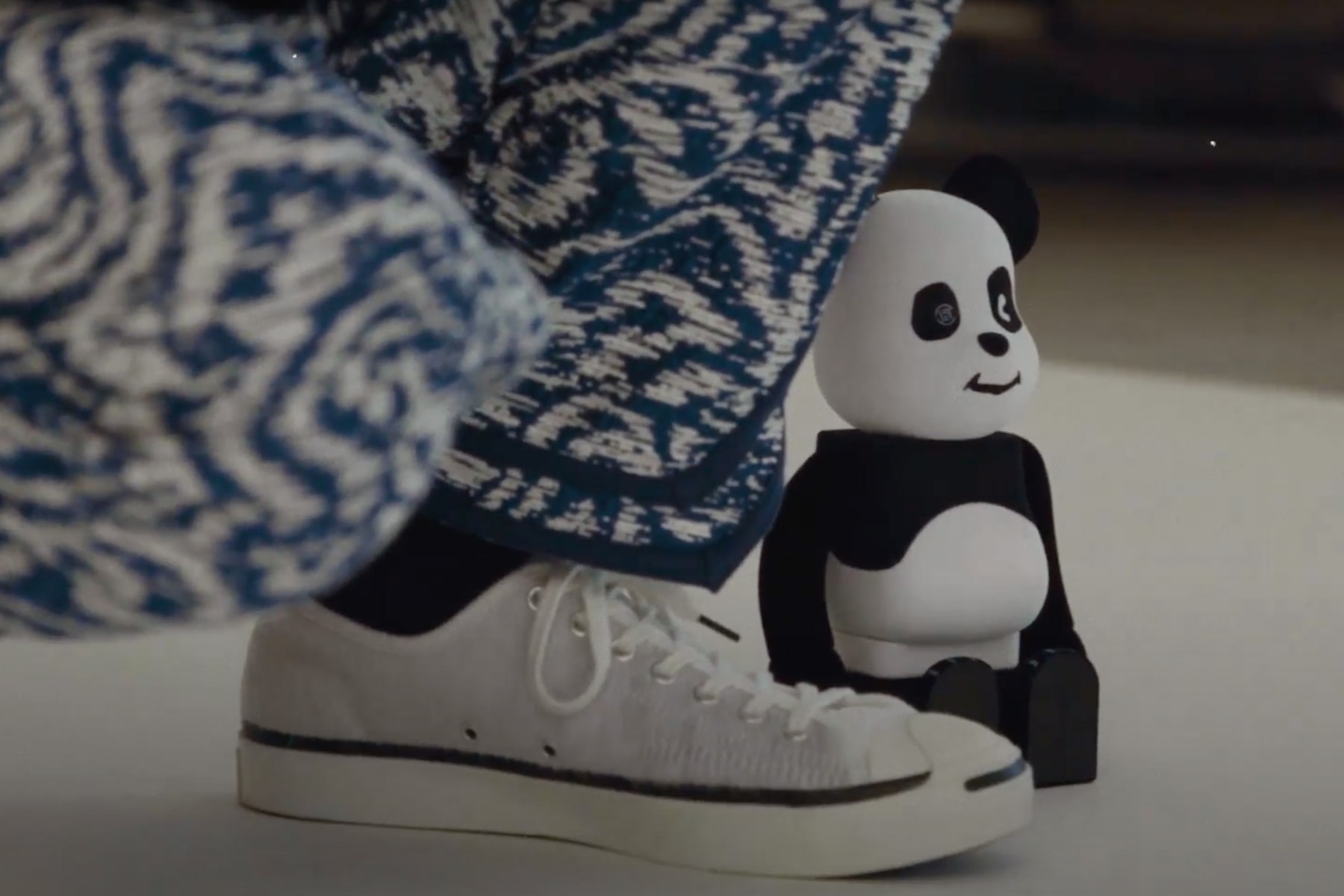 4 of 5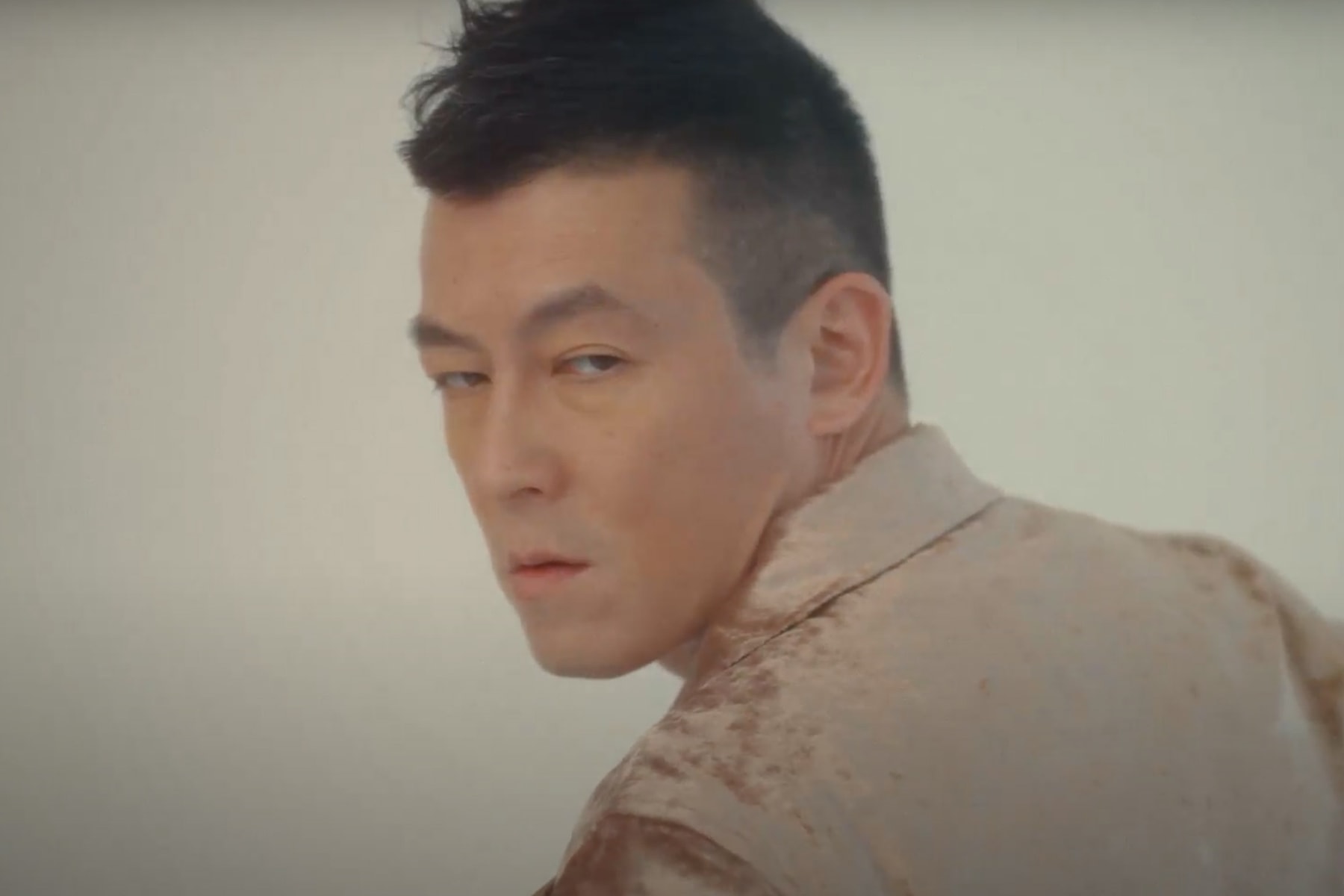 5 of 5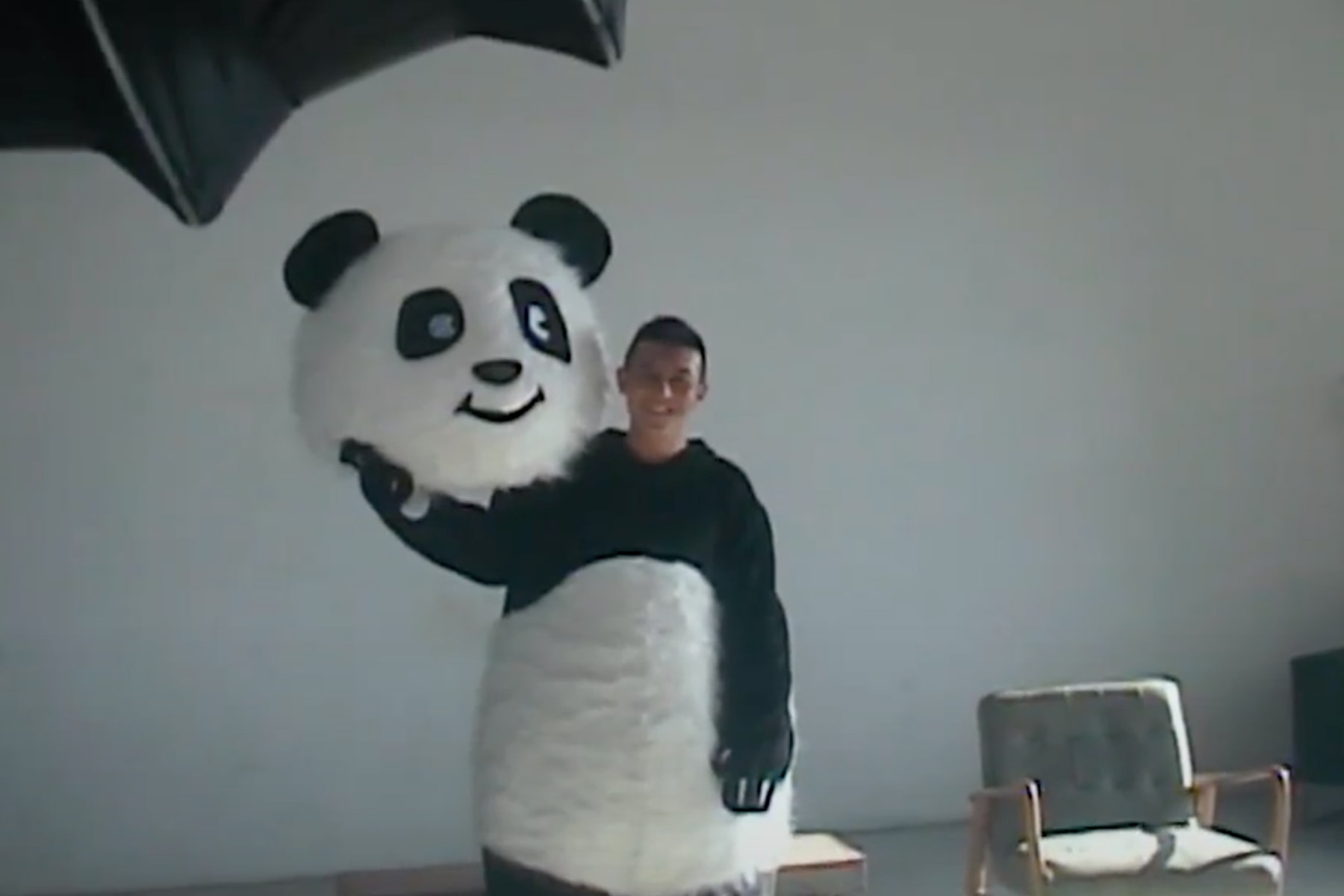 You were one of the first to bring some pretty big Japanese brands to the Hong Kong market. Even the brands CLOT has collaborated in the early days are only just catching on to the masses. And then there's the stuff you do behind the scenes with some of the biggest brands. Do you ever get jaded for the amount of work you've done but don't necessarily get the acknowledgement for?
I feel like we've laid the foundation, especially for Chinese creatives to have an opportunity to be at the table to be even considered for projects. I fully believe this. I don't need to be in the top 10 list or whatever, I just want a Lifetime Achievement Award. Where people understand the things I did weren't just for myself. It was never about me. And that's what matters most to me at the end — "legacy." What legacy do I leave behind? What story can be told from that? And hopefully, when they do the legacy story, they will mention these things."If you're not going to grind in the shit for this, don't do it."
I remember walking by your office 12 years ago and just seeing all the art and collectibles. Do you still consume and collect like that or has the way you look at product changed after all these years?
Definitely. I'm a lot more selective of what I what I want to have. And I always second guess myself if I want something because I feel like I'm being influenced by media or celebrities. Even myself. I tried to find what it is that I want to know, and it's very lifestyle orientated. I used to buy every goddamn sneaker that came out. I mean, you guys have seen what we call the sneaker graveyard, right? And now, I have five pairs of shoes. That's it. I'm curating what I want from a very personal taste now. It's not like, "these people were wearing this or who designed this." One of the best examples I can give you is Nike was doing a collaboration on shoe called the Daybreak and the ones I wanted were the inline ones in purple one. I love this shoe. Can't even get it. My connect sent me the collabs all day, and I'm like hey, I just want the inlines but there's no more in line. And it dawned on me, there are more collabs than inline nowadays. I think that moment to me was when I realized that I need to start choosing what I want myself and not being dictated by newswire.
And, you know, even with art. I'm not saying I'm the pioneer in it but you know, when I first started enjoying art, compared to art nowadays, it's very different. So I can't say I'm turned off on art, but I'm not so into the idea and culture of art in 2022. Because all people are looking at is if they can flip it to make money. I was sitting with Yuki Terase who used to work at Sotheby's and now has her own consulting firm. I asked her who's cool nowadays, and she told me the artists, and I am just like wow I was buying her art in 2013 and now its worth millions? And that's the thing. When I bought that painting, I bought it because I liked it. I didn't buy it because I'm thinking, oh, in eight years, this is going to be worth money. That's the problem with art today. If you don't enjoy it, don't be a part of it because you're ruining it. I don't want to use the word "hype" because you know, I don't want to take it in a negative connotation with you guys, but if you're trying to enjoy something to gain money out of it, then you're in the wrong place. You don't go to Disneyland thinking you're gonna make money, right?
If you're not going to grind in the shit for this, don't do it. Because I've grinded in shit all day for things that I've wanted. You don't see that side of me. You don't see me staying up late at the studio trying to finish this out. You don't see it. You only see the shiny outcome.
A company you continue to collaborate with is Medicom Toy. What is it about Bearbricks that keeps you coming back after all these years?
I think I like Bearbricks because they are almost like a canvas for me. What do painters like to paint on? Canvas, right? So when I think of a toy concept, or collectible concept, somehow, some way that canvas comes to me. I'm not quite sure, maybe it's the fascination I had with Bearbrick when it first came out and I was a collector trying to buy them at any means. Not only that, Medicom Toy has welcomed me into their family. I get a lot of creative control. You know, Medicom Toy doesn't think of me like just as a partner, they call me Bearbrick's brother because I've been there since Series One. Bearbricks are also like my children. I'm gonna give it love and nurture it. The recent one is really interesting for me because we're trying to do some more East-meets-West. I think that the panda is threefold representative of things. One is Chinese culture, two is super cuteness, and three is the state of the world that we're in. It's going extinct. We may not see a panda or a polar bear in a very long time, which is why last time we used the polar bear and this time we are using the panda bear.
"I am trying to open doors. In the 2000s I got made fun of for the way I dressed. You know, a lot of people, including my bosses and my father, told me that I was wasting my time and money with CLOT."
You are always pushing this idea of bridging the East and West due to your background. Having now been away from Hong Kong for some time, has your understanding of the cultures changed?

When I was a kid, the Yin and Yang symbol was something that really stood out but I didn't really understand what it meant. When we started a CLOT, we started really researching Chinese culture and traditions, and found that, you know, the Yin Yang symbol had a much deeper meaning and a deeper philosophical goal. I think, somehow, some way our company is based on a Yin Yang principle, which is bringing two things together and trying to find equilibrium.
Sometimes we're maybe a little bit more Yin than Yang, or then we become more Yang than Yin. But I think that's life, trying to find the balance is a very hard thing. But you know, in our creativity, I think we try not to be too Chinese. You know, obviously, sometimes when we use the silk pattern, it's glaring Chinese, but then we put it on an Air Force 1. All of a sudden, the Yin and the Yang show up. So definitely, when we do creative brainstorm sessions, a concept will always be presented. And then we try to map out how do we balance the company identity into what the market wants. It's hard to find a balance in anything in life — in design, family, work, but I think that to strive to find that balance is a part of my life. And it's also is a part of CLOT's creative culture.
On that note of balance and family. How do you find a balance now that you have more things that you're responsible for?
I spend a lot of time with my family in nurturing my daughter. But I try to be able to flick it on and off. So it's the Yin Yang concept but it's like a pendulum clock. The true Yin Yang is that you go into the light and into the dark, and it's always 50%. You swing from left to right. But when you swing one way, you have to swing back just as hard the other way. It's law. So I don't try to give myself like a very, like, these five hours I'm going to do and these other hours, this. This puts my mind into a prison.
My family is very supportive of me. I mean, Alaia is an artist. She loves watching me create, she loves the things that I do, thank God. So, you know, I find inspiration from them, and the energy that I get from them may immediately transfer into a creative thought. I think that having a family has definitely made me mature at a much faster rate. If you look on my iPhone right now for what my most-played songs is, it is a Barbie song. If you listen to the musical production quality that they put into children's songs, I'd say it's better than 50% of the other music out there. There are high budgets involved. And the messages of positive, right. So, you know, it's hard for me to tell you I have found a balance with the old life that I've had. I mean, I've had to balance a whole new perspective and a whole new life. And it's definitely changed how we create. And I think that leading on into Fall/Winter 2023 and Spiring/Summer 2024, which is our 20th year anniversary, you're going to see a lot of those changes.
Coming up on 20 years, has your message to your supporters changed compared to when you hit your 10th anniversary?
You know, coming up on 20 years, when we opened, and we started, it wasn't for anybody else. Really. I mean, you know, our statement was to bridge the gap between East and West and we were the best people to do that. We were like, here's the statement, follow us. And now, it's more like, you followed us for 15 – 20 years, what do you have to say? Right. Our new mission statement is who and how do we nurture the next people? The next group. I think that investing in the future is the only way. You know, there's some people that like to safeguard their position. For the first 10 years, that was our mentality. Now, slowly, we're trying to see who to bring to the table, and who to put on next.
So from next year on, you're going to be seeing us collaborate with a lot of maybe lesser known people, lesser known brands. I mean, you know, we've worked with, I'd say, 80% of the heavy hitters in the industry, the other 20%, we're going to be working with in 2023. So you know, it's almost like a graduation moment and graduation means you're getting old. And it's very important. There are a lot of local brands in China we're working with next year. We are also trying to find a moment to do a festival in Hong Kong. And it's really not about us, it's about who we're bringing to the festival. So it's almost like we're the presenters. Now, we feel like we've already gained our position in the market. And, you know, we want to bring people up and allow them to be the number one later. You know, I'd love it if the next creative from Hong Kong or the next creator from China says, man, you know, Ed really made me feel like I could do it. I am trying to open doors. In the 2000s, I got made fun of for the way I dressed. You know, a lot of people, including my bosses and my father, told me that I was wasting my time and money with CLOT. It's a testament to who we are. The perseverance and the hard work we've put into it. But it's time for us to pass the baton. It's time for us to look into the future. And I think that for the next few years, you'll see us heavily pushing new cultures.
---