Scott Jeffrey To Turn Bambi Into a "Vicious Killing Machine" in 'Bambi: The Reckoning'
Rhys Frake-Waterfield of 'Winnie The Pooh: Blood and Honey' will be producing the horror adaptation.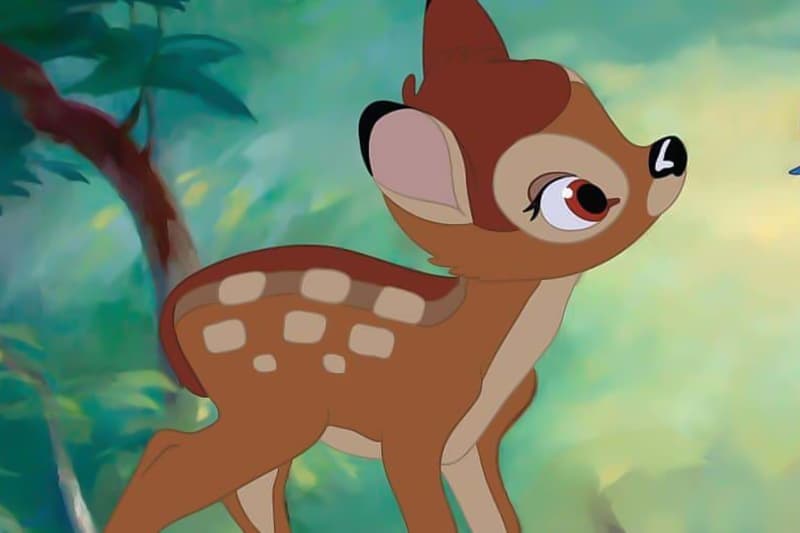 With Bambi entering the public domain earlier this year, director Scott Jeffrey will transform the innocent deer into a "vicious killing machine" for his upcoming horror film, Bambi: The Reckoning.
In an interview with Dread Central, the filmmaker revealed that production is set to begin in late January 2022. "The film will be an incredibly dark retelling of the 1928 story we all know and love. Finding inspiration from the design used in Netflix's The Ritual, Bambi will be a vicious killing machine that lurks in the wilderness," Jeffrey said, making a reference to The Ritual's Moder — a terrifyingly gigantic creature serving as the film's antagonist. "Prepare for Bambi on rabies!"
Although a plot and the cast were not revealed, it was confirmed that Rhys Frake-Waterfield, the director Winnie The Pooh: Blood and Honey, will be producing Bambi: The Reckoning. Similar to Bambi, Winnie The Pooh entered the public domain this year and is out for blood in Frake-Waterfield's grisley adaptation.
Stay tuned for more info on Bambi: The Reckoning.
Elsewhere in entertainment, Antonio Banderas thinks that Tom Holland will make a great Zorro.