Corteiz Was Once Sued by Nike — Here's Why
From low-key disputes to high-profile collaborators, Corteiz and Nike have history.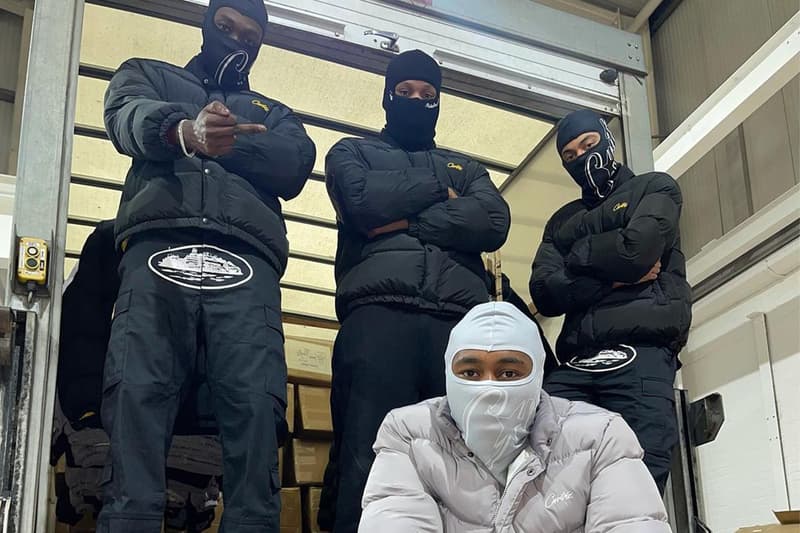 London-based streetwear imprint Corteiz has officially confirmed its forthcoming collaboration with Nike, taking to Central London's Oxford Circus to announce the partnership. Last night, the Nike flagship storefront was blasted with the titan's Swoosh emblem and Corteiz's Alcatraz logo, seamlessly affirming the collaboration set to debut later in 2023.
While many of Corteiz's cult following saluted their first collaboration with a major brand, they may not know their relationship with the Swoosh hasn't always been sweet. Although the news has put streetwear fanatics into a frenzy in hopes of copping the collaboration once it drops, the news of the collaboration follows Nike filing a lawsuit against Corteiz owner Clint419 in 2021. Legal action was cataloged due to the Corteiz name and its uncanny resemblance to one of Nike's most famous product lines: the Cortez sneaker.
The upcoming team-up means that all past conflict has been left behind, signifying a new era for both brands. The collaboration will see them unite on shared grounds, bringing together two giants in the streetwear and footwear space to deliver something never seen before. Corteiz's growth in the British market cannot be denied, presently known as an unstoppable force set to continue growing at unprecedented rates.
The extensive paperwork filed against Corteiz reads:
"The applicant filed evidence in the form of the witness statement of Kristen K. Downer dated 11 September 2020. Ms. Downer is the Manager of Nike Innovate C.V, a position she has held since 15 May 2016.

Ms. Downer explains that CORTEZ is one of Nike's signature product lines. She states that it was first used in 1972 and has been used continuously since that date. Ms. Downer states that the brand has been used in countries around the world, including France, Greece, Croatia, Bulgaria, Slovenia, Romania, and the United Kingdom."
The case argued that the words Cortez and Corteiz could be confused amongst consumers, causing issues in the market when being possibly identified as the same brand or product. In addition, since Nike has had the Cortez named trademark since 1998, legal infringement would make the Corteiz title unusable in the current market. Accordingly, the acting judge in the case concluded:
"I consider there to be a likelihood of indirect confusion for those goods that I have found to be similar to a medium degree.

I have found the First Earlier Mark and the Contested Mark to be visually similar to between a low and medium degree and aurally similar to between a medium and high degree or no more than a medium degree, depending upon how they are pronounced. I have found the words CORTEZ and CORTEIZ to be conceptually neutral, but the oval pictorial device and words RULES THE WORLD in the Contested Mark will act as points of conceptual difference."
Finally, Clint419 of Corteiz was order to pay Nike a total sum of £1,850 GBP on March 16, 2021. The duo is now ready to join forces, taking an interesting turn in their shared history thus far.
In other news, J.L-A.L_ takes HOKA's Tor Ultra Boot into the wilderness.