New 'Rick and Morty' Promo Sees the Wendy's Breakfast Menu Dressed as the Smith Family
Attempting to trick the duo into promoting the new Wendy's menu item.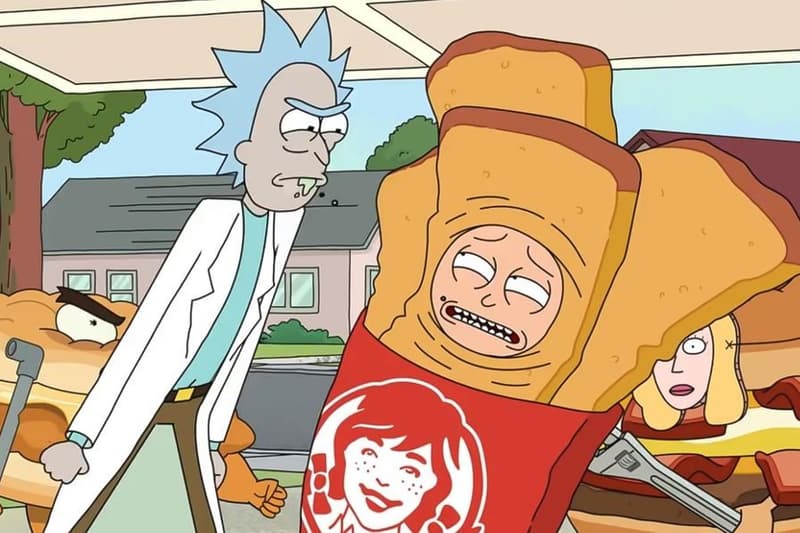 With Rick and Morty back on television screens tonight, Adult Swim shared a new promo ad featuring Wendy's.
The show's long-running gag continues with the 30-second visual, which sees the franchise's breakfast menu dressed up as Jerry, Summer and Beth in an attempt to trick Morty to promote the restaurant's new item. Unfortunately for Rick, who bursts in just seconds too late, the plan works and Morty ends up promoting Wendy's new french toast sticks.
In a recent interview, co-creator Justin Roiland revealed that he feels like Rick and Morty "could run forever," continuing, "The show could run as long as we want it to." Co-creator Dan Harmon aded, "As far as the longevity of the show, to me, it just feels infinite. That's kind of the easy part." He further shared, "And I think that might be the cause of some frustration on the fans' part, because my original commitment to just, I think a good TV show is one that lasts 1000 episodes. You don't design a paper airplane to land at a certain spot, a certain distance for you. A good paper airplane is the one that stays in the air forever, and that's impossible but you fold it in a way that that's the goal."
Watch the promo below.
Choose Wisely, Morty @wendys #ad pic.twitter.com/9XDFNV3SZM

— Rick and Morty (@RickandMorty) September 4, 2022
In related news, a different Rick and Morty ad sees the show transform into God of War.