'Rick and Morty' Transforms into 'God of War' In Latest Promo Sketch
The two go on an adventure in the Nine Realms.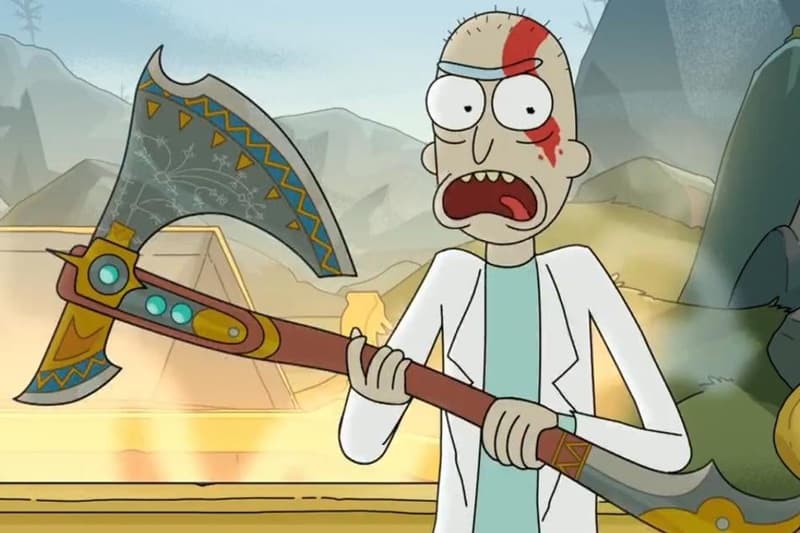 With both season six of Rick and Morty and Santa Monica Studio's God of War: Ragnarok arriving shortly, the two have now teamed up to create a little funny short transforming the animated series' two main characters into Kratos and Atreus. The short clip starts with Rick shaving his head and slapping red paint on his face while referencing Kratos before throwing Morty a bow and arrow, effectively making him Atreus.
The two then step through the signature green portal and enter the Nine Realms, where Rick-Kratos opens a chest to find the Leviathan Axe "and other unannounced upgrades." The clip ends with Rick finding a large ship and asking Morty, who's being attacked by crows, to row because he doesn't want to get the Leviathan Axe wet.
The latest season of Rick and Morty is now available on Adult Swim, while God of War: Ragnarok will arrive November 9.
God of War Ricknarock #ad @PlayStation pic.twitter.com/jIn5lIGo5M

— Rick and Morty (@RickandMorty) September 5, 2022
In other related news, the show's creators say Rick and Morty "could run forever."