Kid Cudi Says Only a "Miracle" Will Mend His Friendship With Kanye West
Adding that his friendship with Pete Davidson should not have been an issue.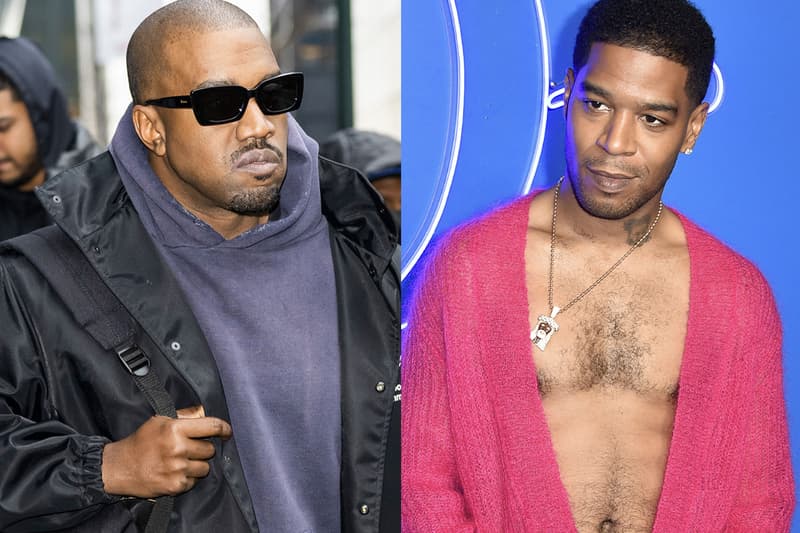 Kid Cudi graced the cover of the latest issue of Esquire, where he opened up about his public fallout with former friend Kanye West and shared that it would take a "miracle" for them to rekindle.
The artist explained that he did not appreciate the backlash he received on social media following their back-and-forth about Cudi's friendship with Pete Davidson, the then-boyfriend of Ye's ex-wife Kim Kardashian. Cudi stated that the messages and comments Ye's "trolls" on Twitter and Instagram left him infuriated as they were bothering his mental health, especially considering the fact that he was not directly involved in the relationship of Davidson and Kardashian. "I'm not one of your kids. I'm not Kim. It don't matter if I'm friends with Pete or not friends with Pete. None of this shit had anything to do with me," Cudi addressed Ye directly. "If you can't be a grown man and deal with the fact that you lost your woman? That's not my f*cking problem. You need to own up to your shit like every man in this life has. I've lost women, too. And I've had to own up to it. I don't need that in my life. I don't need it."
Cudder continued that unlike other artists, specifically Drake, he isn't the type to forgive and squash beef so quickly, "With all due respect, I'm not Drake, who's about to take a picture with him next week and be friends again, and their beef is squashed. That's not me. What I say, I mean. I will be done with you. It's gonna take a motherf*cking miracle for me and that man to be friends again. I don't see it happening. He gon' have to become a monk." He added that while he still loves Ye, he needed to cut ties with him for his own sake. "I love myself more. I love myself more," he said. "I didn't love myself all them years you knew me. I love myself more now, bro. I love myself way more."
Elsewhere in the interview, Cudi clarified that West "did not come and pluck me out of Applebee's or the Bape store" as many Ye fans would point out. "I just want to clear that up for anybody that feels like Kanye made my career or made me who I am. He brought me on to do 808s. I thought that was really f*cking awesome. I wanted to be a part of a family and saw G.O.O.D. Music as that opportunity. So I finally said yeah," he shared.
In other music news, Young Thug has been sued over a concert cancelled due to his incarceration.