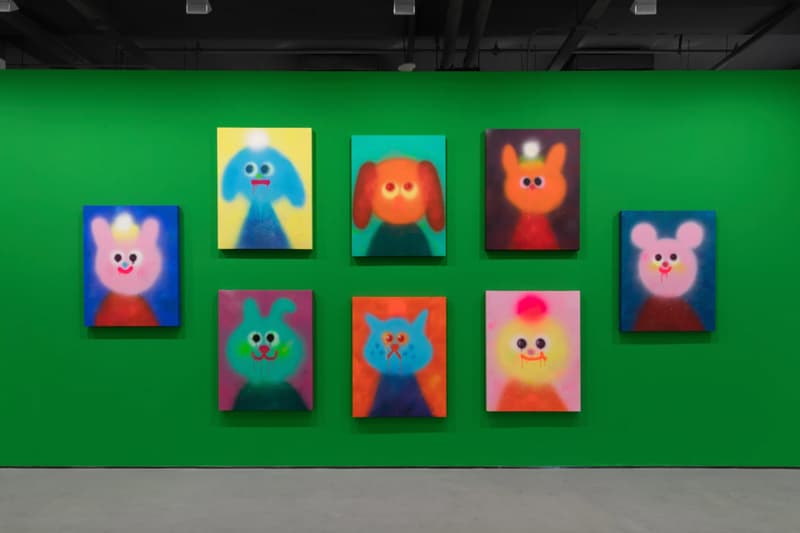 1 of 10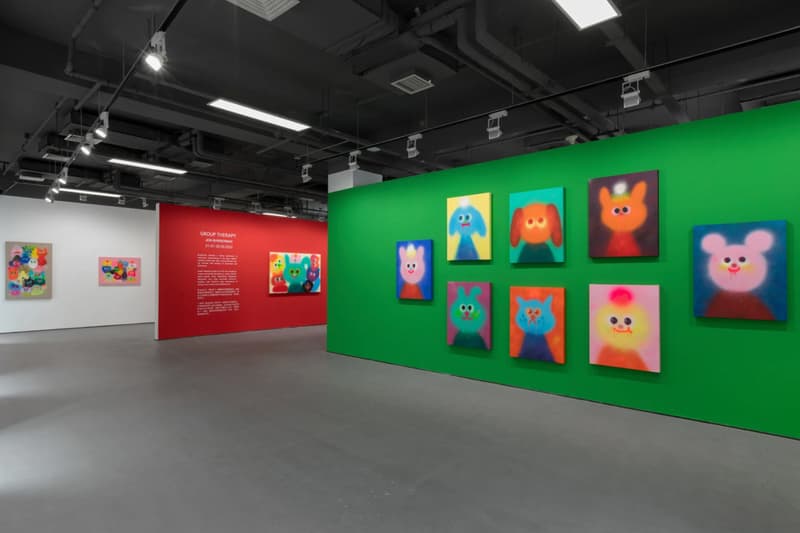 2 of 10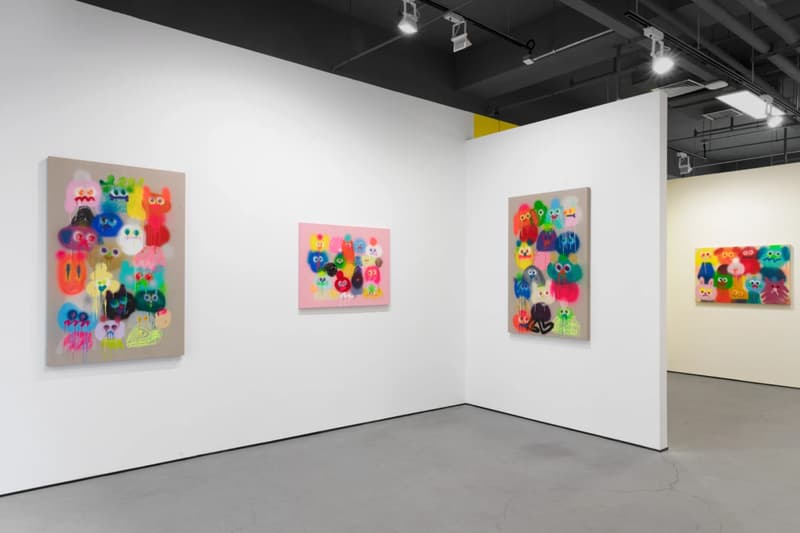 3 of 10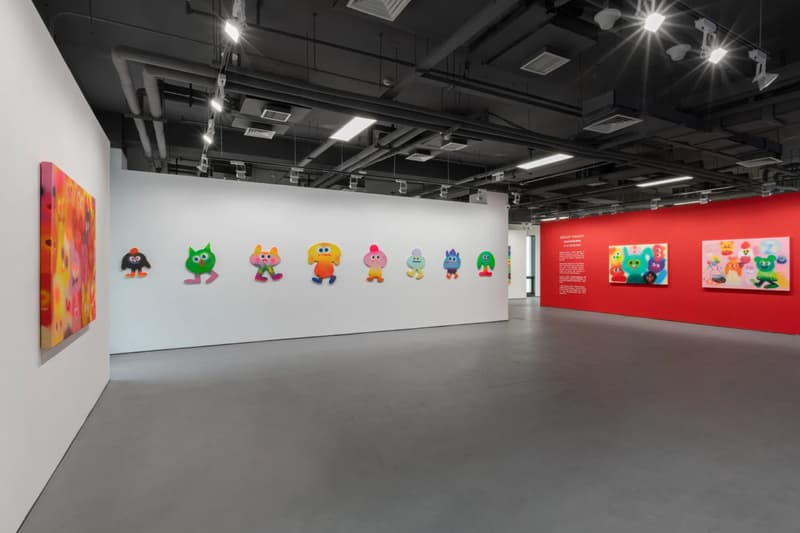 4 of 10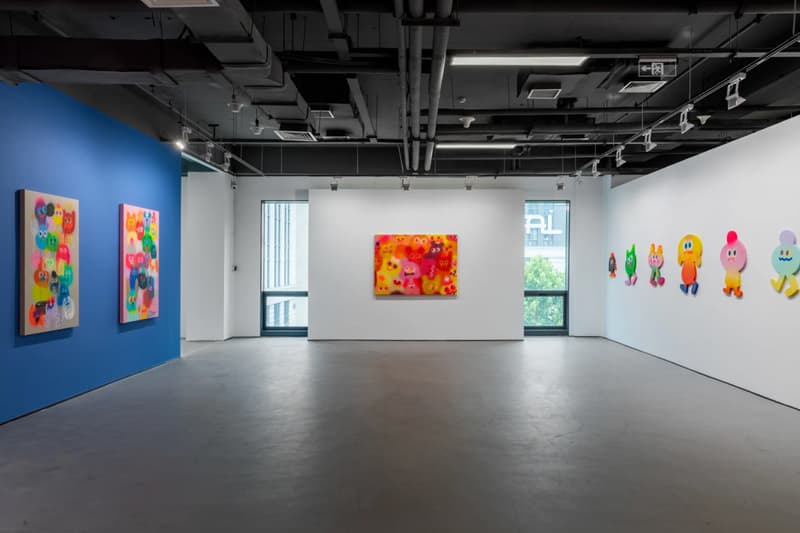 5 of 10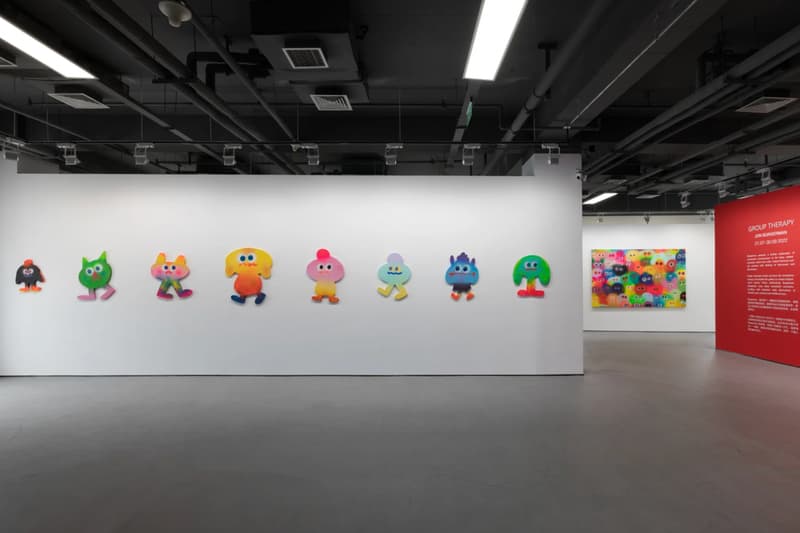 6 of 10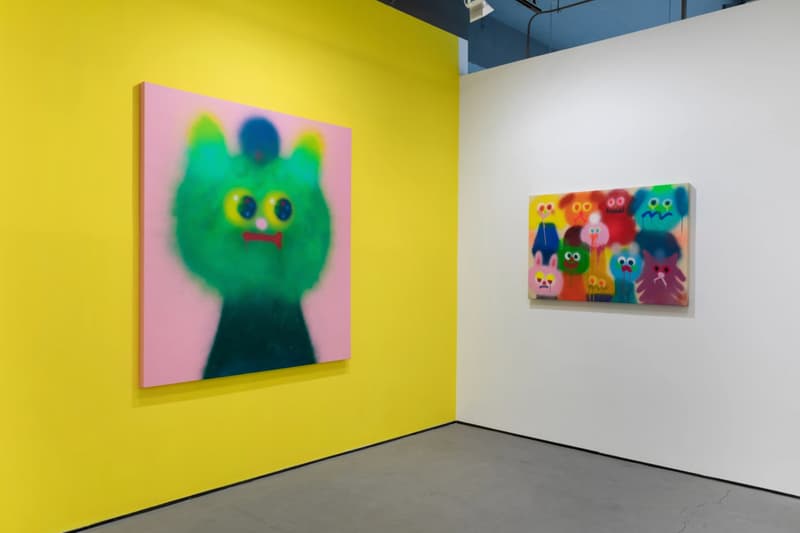 7 of 10
8 of 10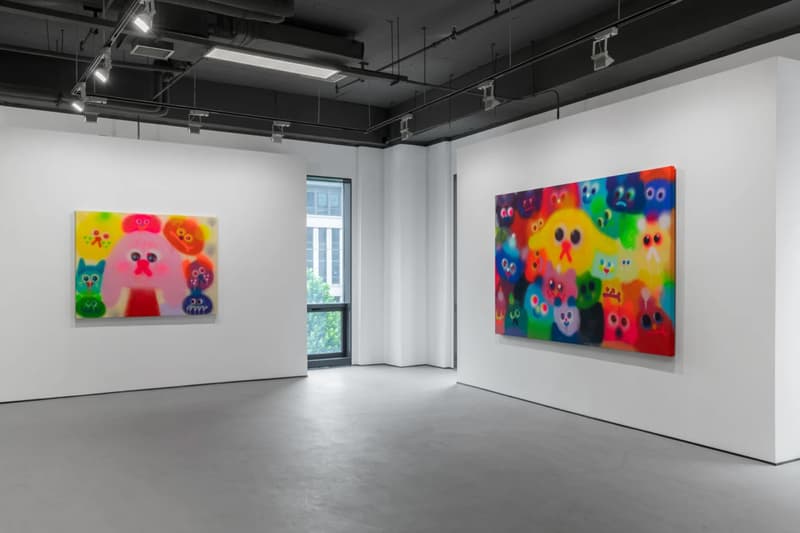 9 of 10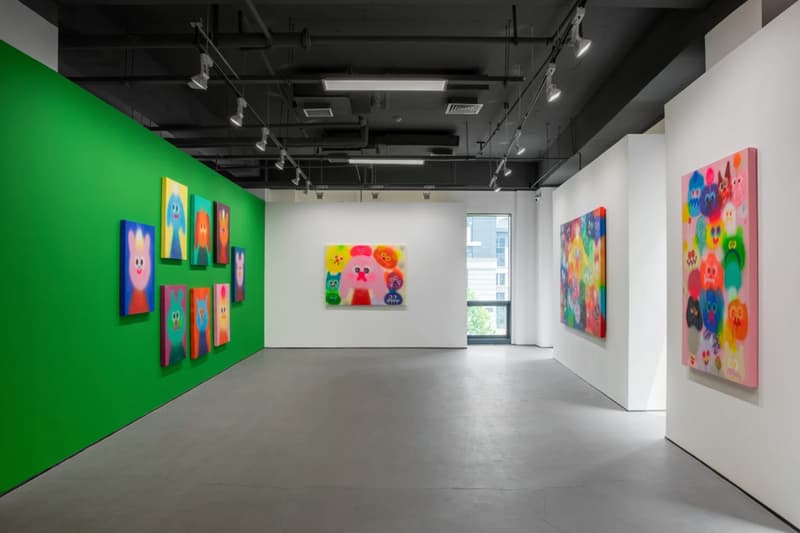 10 of 10
Jon Burgerman Presents 'Group Therapy'
On view in Beijing until September 30.
---
Spontaneity is the benchmark of Jon Burgerman's practice. Where some artists take a slow and calculated approach, Burgerman allows the nature of doodling take over. In conjunction with WOAW Gallery, the British-born, New York-based artist has unveiled a new solo exhibition at the Blanc International Contemporary Art Space in Beijing.
Group Therapy presents a range of paintings that radiate with color and personality. Vibrant and innocent on first glance, each googley-eyed character reveals complex undertones that are meant to reflect the unpredictability of human nature. From portraiture to characters huddled together, the latest body of work mirrors the joy of connection, while simultaneously reflecting the anxieties of the 21st Century.
Burgerman invites the viewer to find their own meaning within the paintings, which "dance and create memorable visual melodies, a continuum of Miró and Kandinsky, albeit to a rhythm often informed by contemporary electronic music," said the artist in a statement.
The exhibition is on view in Beijing until September 30.
Elsewhere, Case Studyo and Jean Jullien teamed up on two sculptural chairs.
Blanc International Contemporary Art Space
3F, Building D7,
Yard No.3, East Jinhang Road,
Shunyi District, Beijing, China